Before we dive into summer, we spa. It's time to get our entire beings ready for the next season! We visited New Beauty & Wellness, the first state-of-the-art luxury spa in Westport to experience some of their leading-edge medical services and beauty & wellness therapies. Celebrating their one year anniversary, they offer everything necessary to rejuvenate and restore. We plodded in and floated out.
Post sponsored by New Beauty & Wellness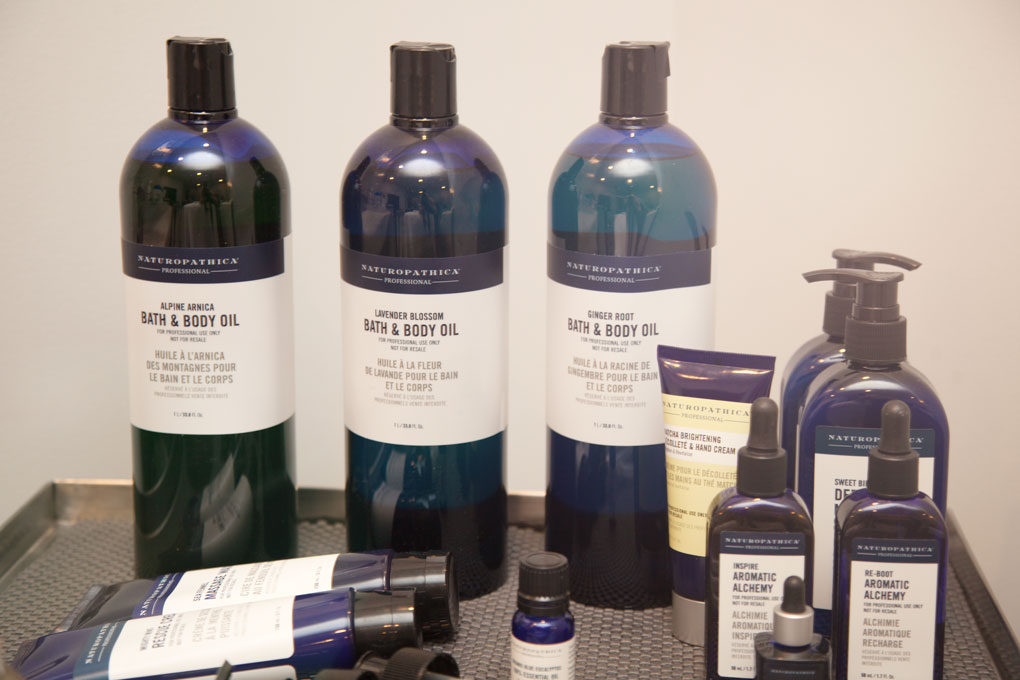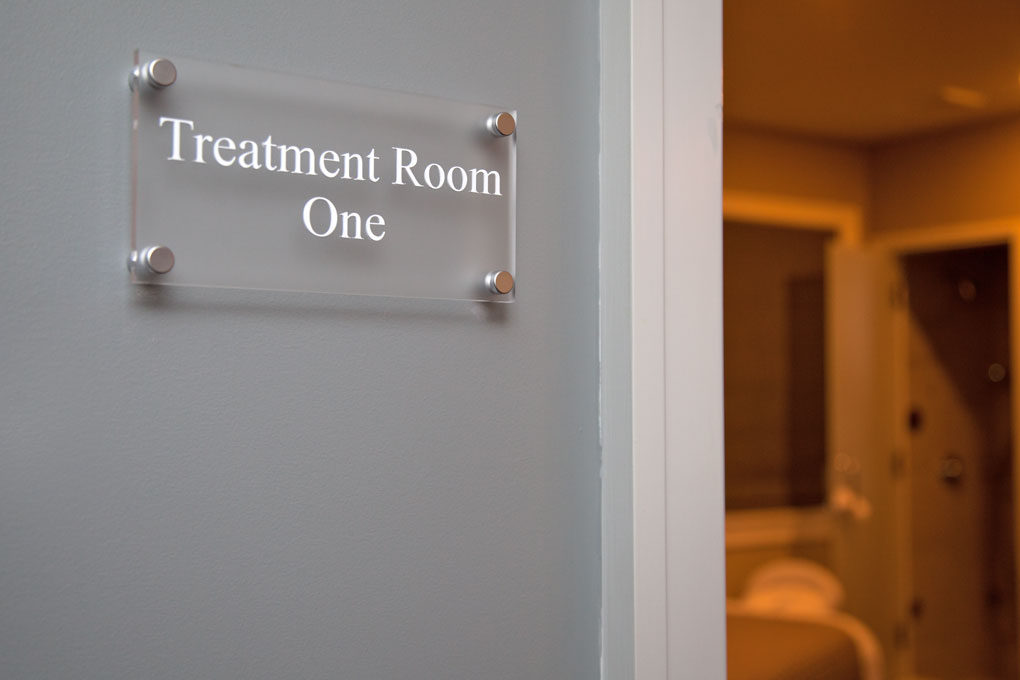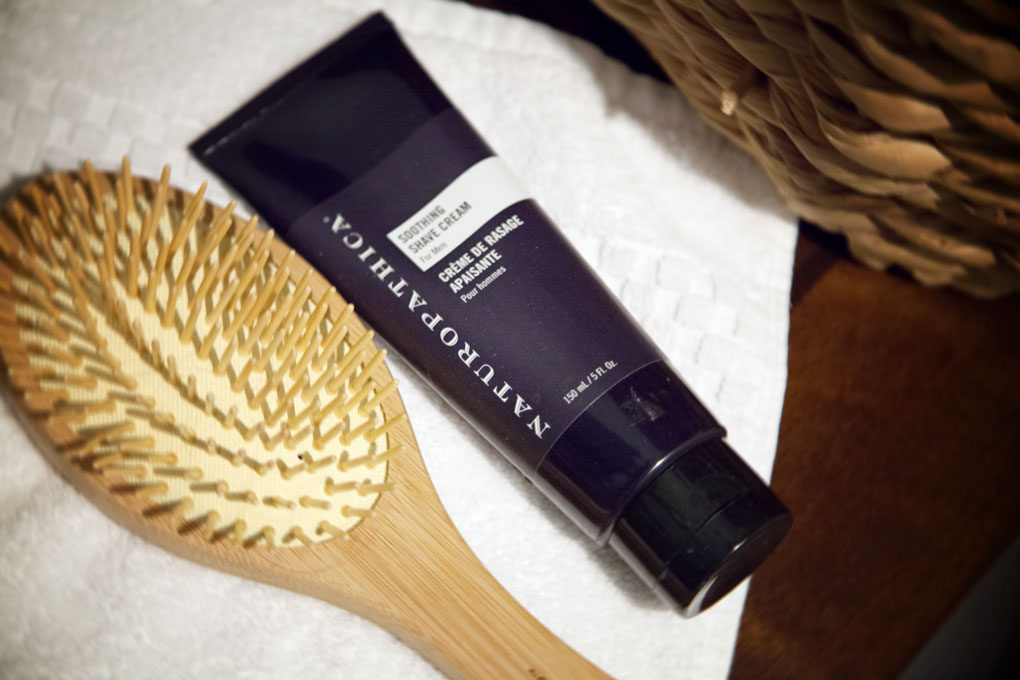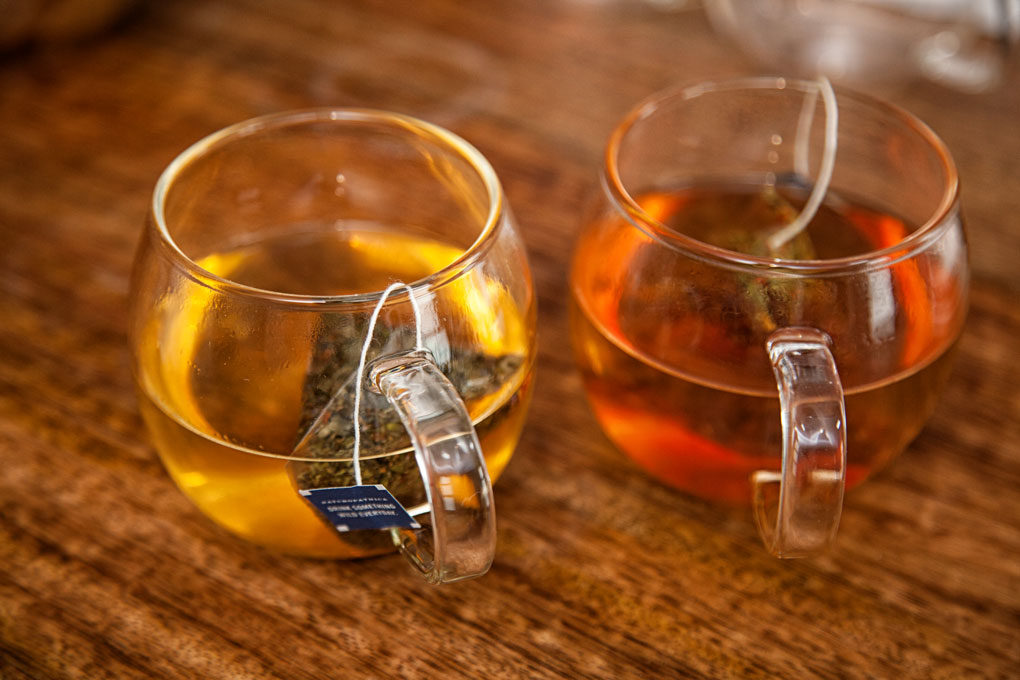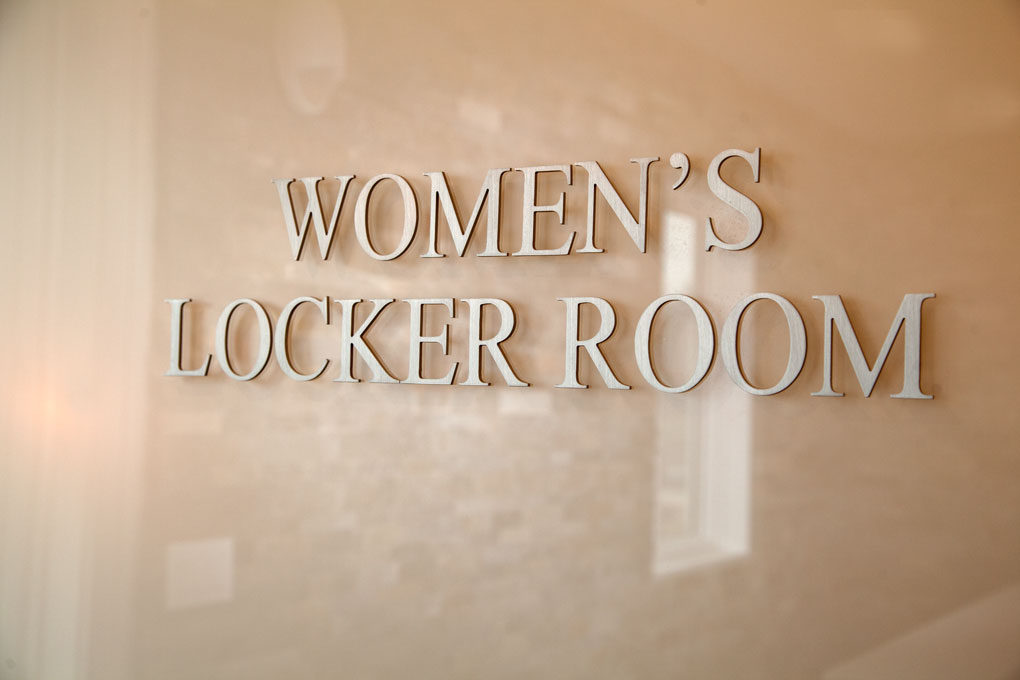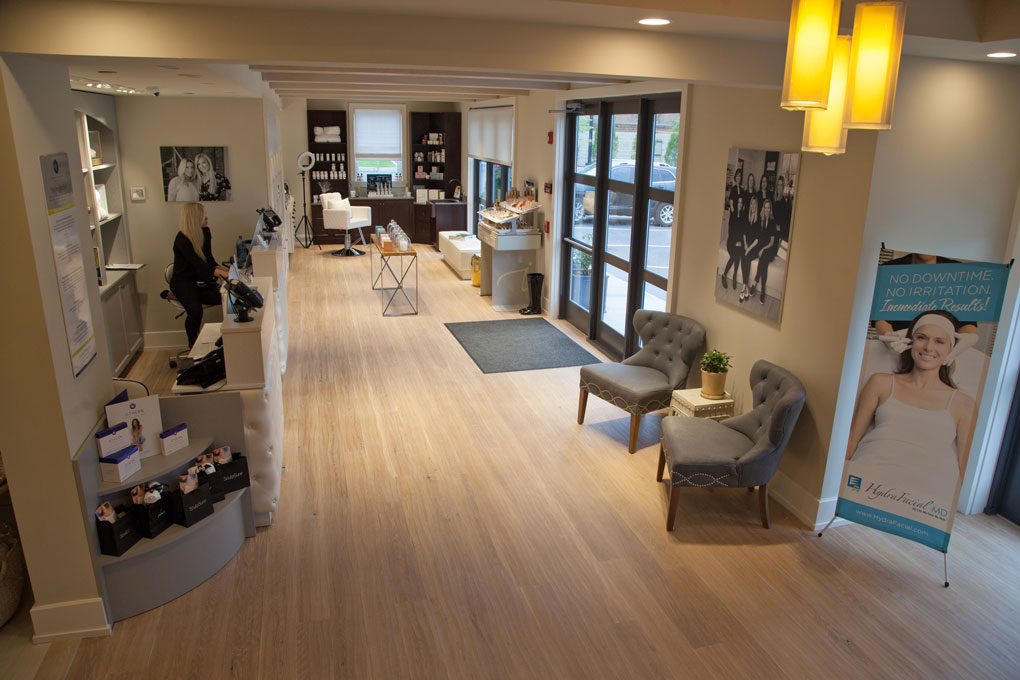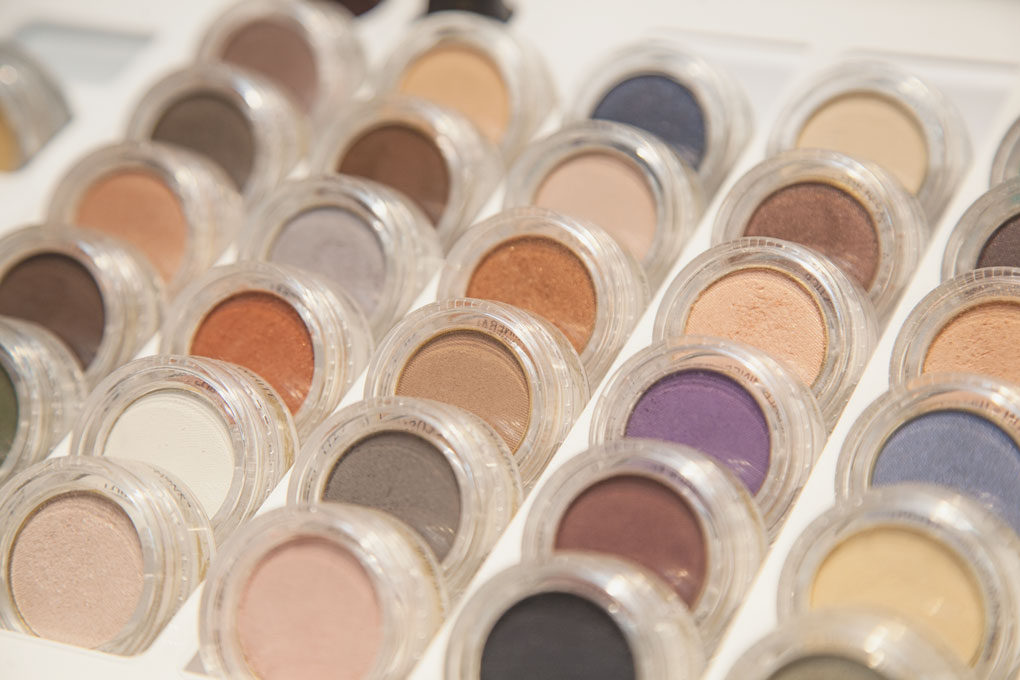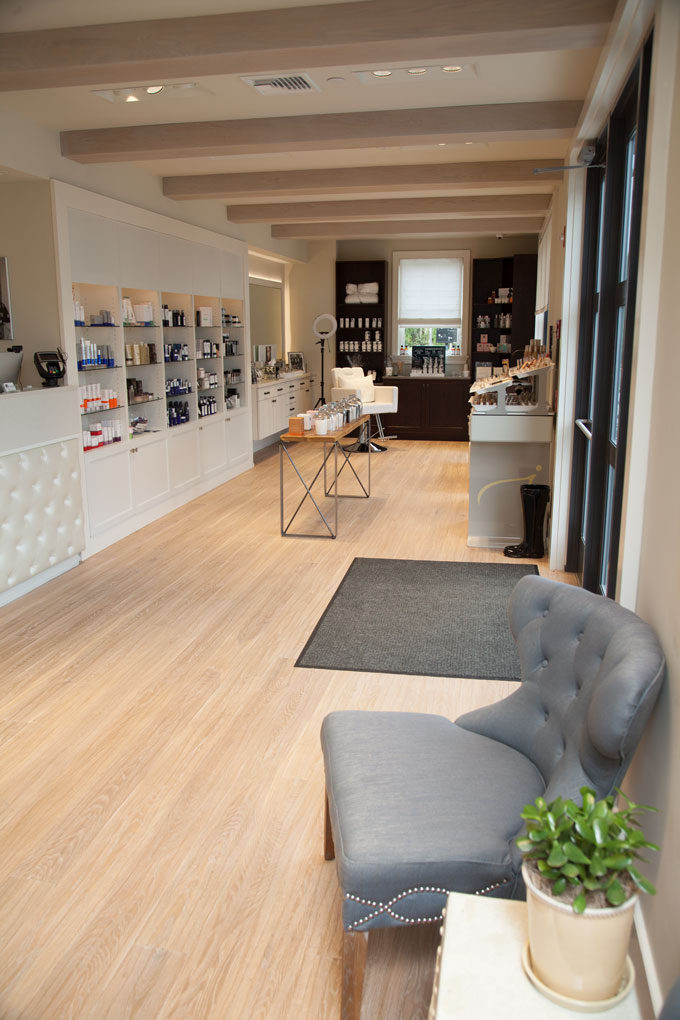 From the moment we walked through the doors at New Beauty & Wellness we could feel ourselves decompressing. Every team member we met seemed a picture of health with bright eyes, clear skin, and a sense of caring and genuine warmth. We want what they're having!
Our experience:
When we met owner Paul Dowicz he insisted that one of us had to try the restorative journey. He said it with such conviction, in fact, we ended up drawing straws for who would have this experience! I think it was meant to be…
A "RESTORATIVE JOURNEY" FOR BEV…
A New Beauty & Wellness exclusive, the Restorative Journey is described as "a transformational experience that will create harmony in your whole being. Our therapists integrate advanced therapy techniques such as lymphatic drainage, reflexology, cranial sacral, and acupressure, combined with healing energy modalities to encourage emotional balance and energy flow" and lasts for an entire 80 minutes. I looked forward to it for weeks!
It didn't disappoint. Sarah Rotella (LMT, FSM-MLDT Practitioner/Conscious Mind-Body Therapist) is incredibly skilled in what she does. What she does is hard to explain, and I imagine that everyone who has this massage has a very unique and individual experience, but it was all that I needed. Not your traditional massage, this goes deeper. I'm not sure if it was the cranial sacral, the acupressure, or the Frequency Specific Microcurrent (FSM) therapy, or if it was just the way Sarah works 3 dimensionally, but I was as "open" as could be at the end of it. So much so that afterward, when Sarah was discussing with me some self-care practices to do at home (which she later emailed me), I cried like a baby when she gave me some sound advice I needed to hear right at that moment. There is nothing more restorative than a good cry, and Sarah makes that a very comfortable experience. Ah-mazing.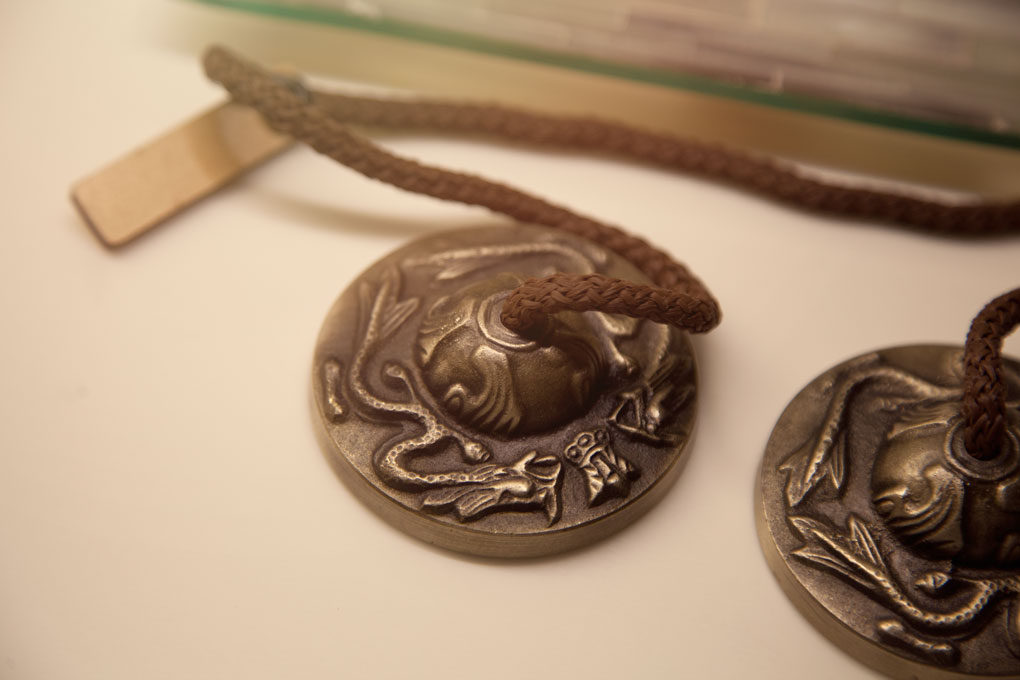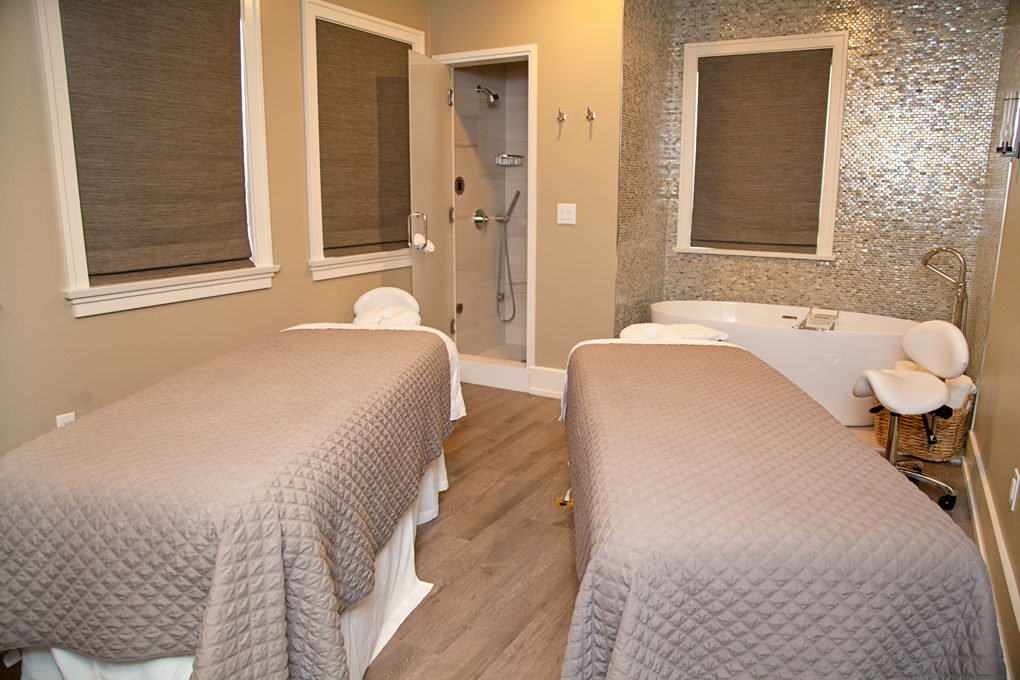 Recovery was fast and I was smiling again in no time, especially when I saw all the great beauty products at our disposal in the locker room!
EMERGE LASER SKIN REVITALIZATION FOR LORA….
The goal: to make my skin look as young on the outside as I feel on the inside! I was excited to meet with Laura Cortelyou Reidy, PA-C, NBW's dermatology and plastic surgery trained physician's assistant. She not only used the Emerge Fractional Laser on me to help minimize wrinkles and reduce skin pigmentation, stimulate collagen production, and help get rid of acne scars (it does a lot!), she took time to explain what was going to happen, and what to expect. A numbing cream was applied, and then the procedure began! Laura works the machine, making little pulses (wasn't painful) and chats while she does it. Easy! Results? My skin was only a little red afterward – no downtime, and I noticed a difference in the quality of my skin after just one session. I'll be back for more!
Next up, I met with Jennifer Efstathiou, lead aesthetician (20 years in the biz!), for a totally cool Alginate mask and Environ's DF machine (a device using sound waves and microcurrent), which is described best by Jennifer, "The machine uses sound waves to create cavitations in the skin allowing for greater product penetration of all the active ingredients in the steps following. The microcurrent is used on top of the alginate mask. The mask itself balances the ph level of the skin and drives whatever active ingredients are underneath it deep into the skin resulting in more efficacious results."
My result? Glowing skin and a totally relaxed Lora. Thanks, Jennifer!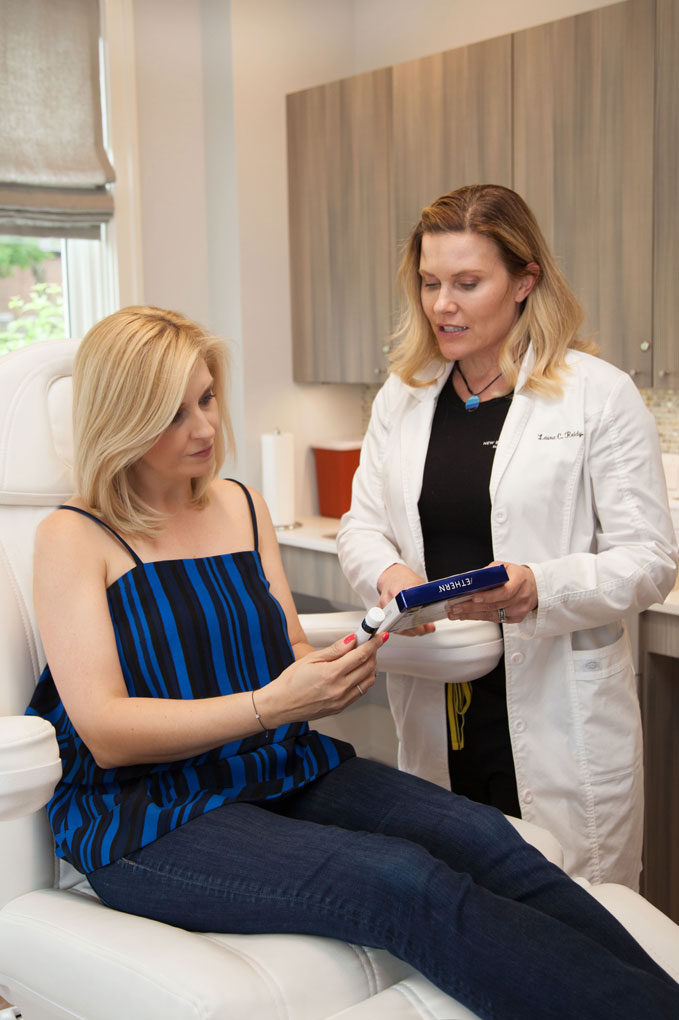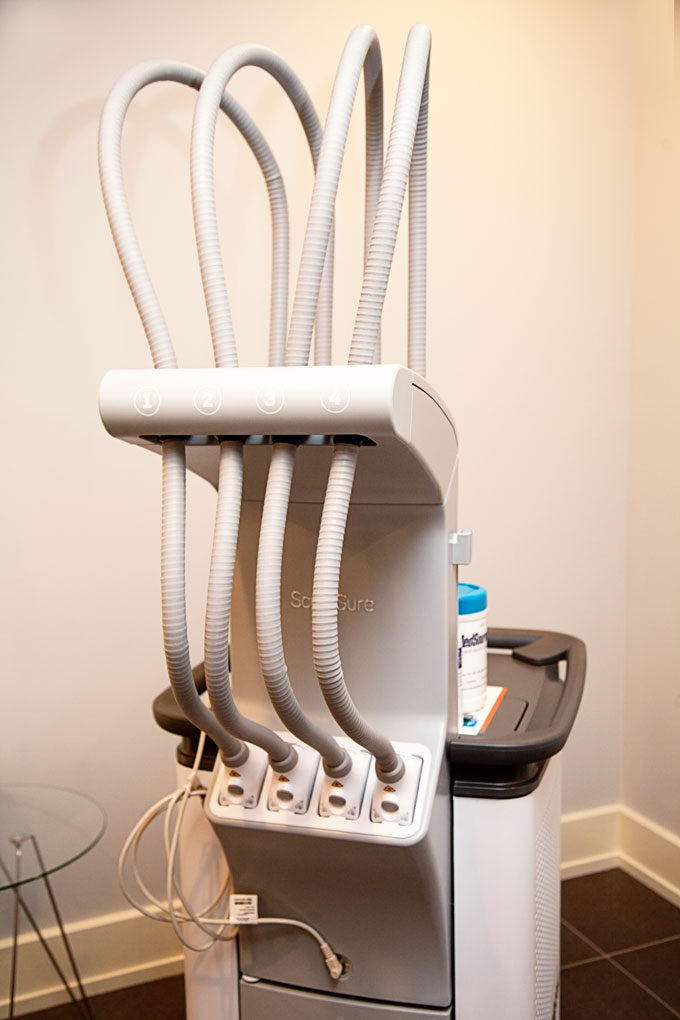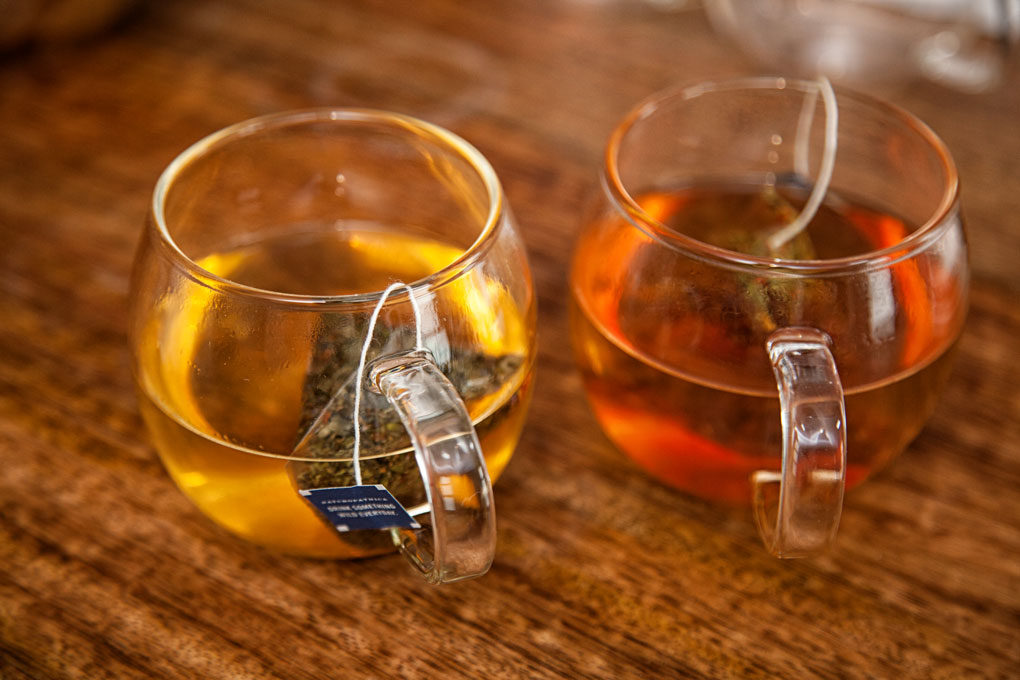 After our experiences, we rendezvoused in the tranquility lounge in our plush robes and sipped some Naturopathica teas, tinctures, and fortified honey.
New Beauty & Wellness team,…tell us everything!
The services:
Our curated array of leading-edge medical services and indulgent beauty and wellness therapies are redefining the spa experience. New Beauty & Wellness's team of experts and compassionate healers work together to design a treatment program aligned with each guest's unique needs. It is a holistic approach to nurture the mind, body, and spirit, ensuring our guests a transformative experience.
Some of our spa services are facial therapies, massage, SculpSure Body Contouring, Botox, and Dermal Fillers. Visit our new website for a full list of services: www.newbeautywellness.com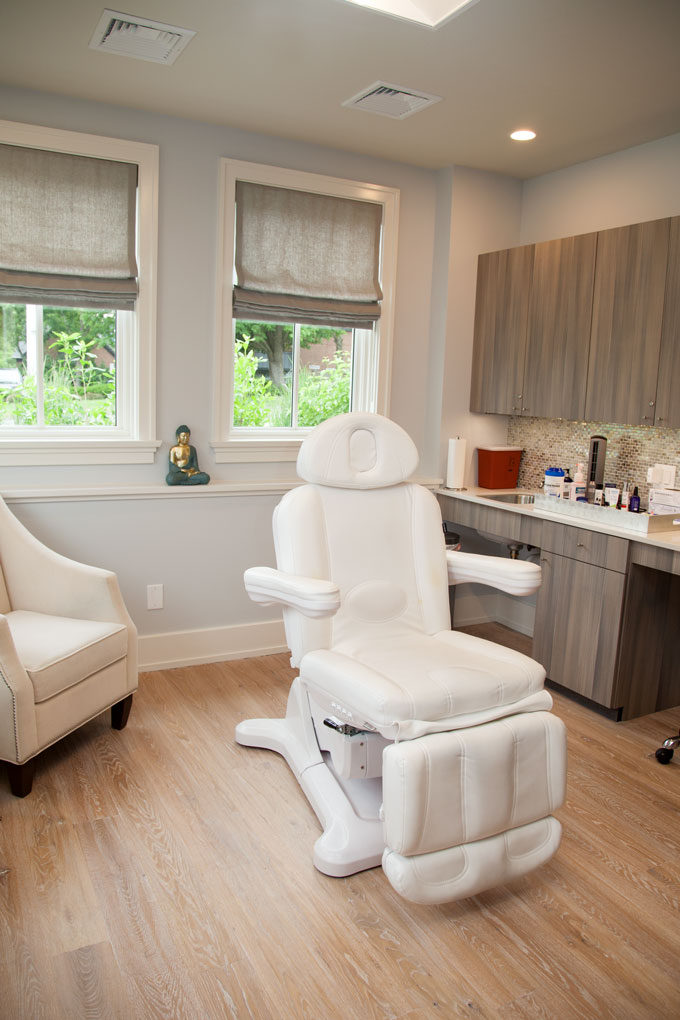 The history:
We the owners (Stephen M. Dowicz, Edward Schaufler, and Michele & Paul Dowicz) are ex-corporate professionals who value wellness. We set out to create an environment that nurtures the mind, body, and spirit while promoting health and wellness. We're proud of our dedicated team of professionals that provide the latest in state of the art spa luxury.

The philosophy:
EACH CLIENT IS UNIQUE
Everyone is valuable, beautiful, strong, glowing; our work draws that out, be it in how we collaborate as a team to support each other within our company or how we work in harmony to create a truly transformative experience for our clients.
WE WORK IN HARMONY
The best healing is a relationship between the healer, the guest and the curated selection of tools we use to bring out the beauty, wellness, energy, and joy of life that lies within all of us. We practice deep listening and compassion.
Our goal is to really hear you and respond to ALL that you tell us so that you receive a level of care that goes beyond the individual treatments.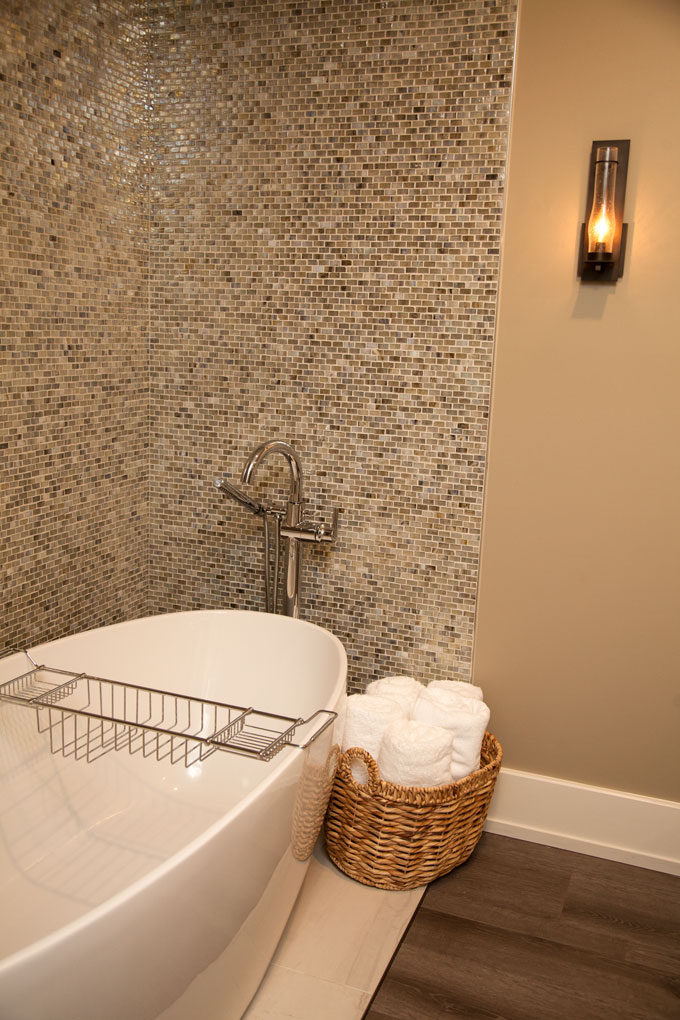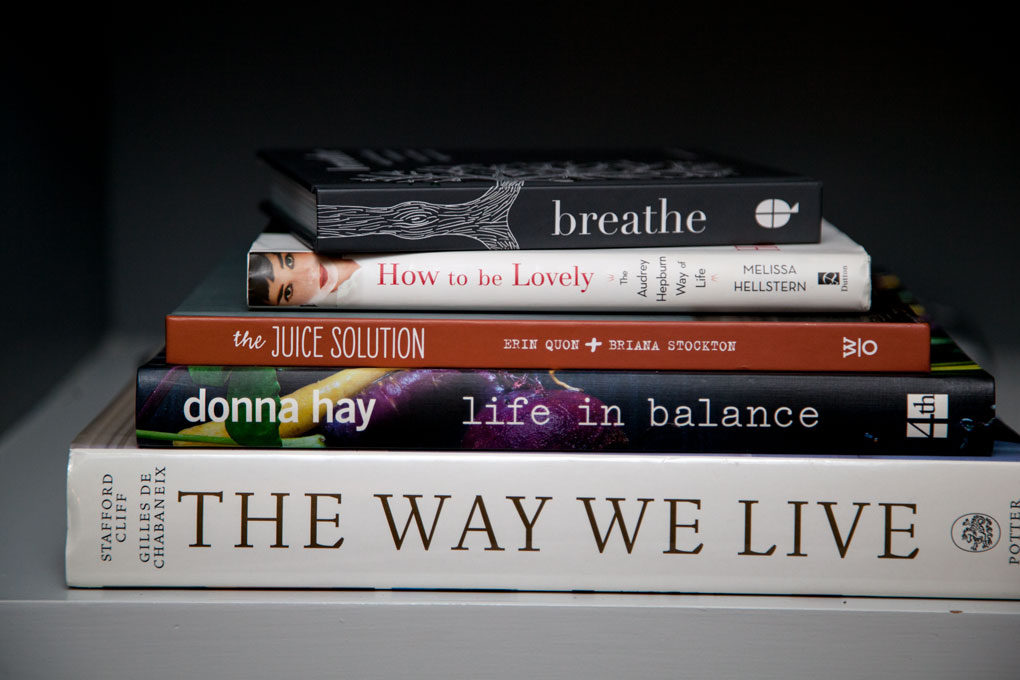 HOLISTIC BEAUTY
Beauty today is more than just a pretty face or a beautiful body; it's that glow that comes from feeling in flow, from being connected and receiving more of ourselves.
INTEGRATED WELLNESS
We are humbled and honored to work with each other and our clients. Make no mistake, there is art, there is science and there is alchemy. We intend to engage all three.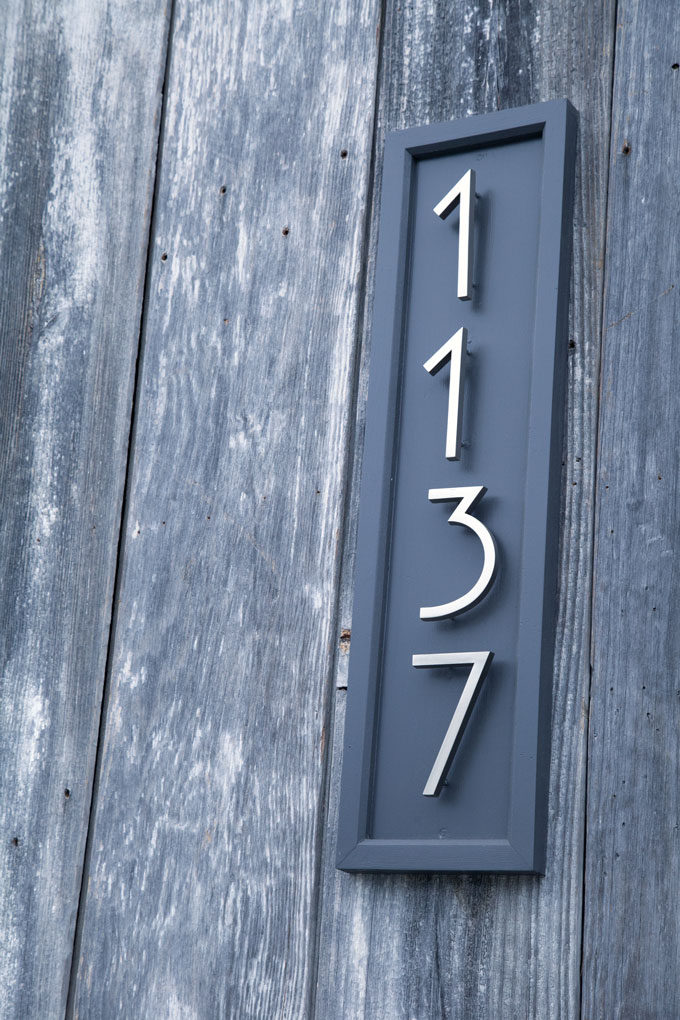 The aesthetic:
We took a long time selecting the location for New Beauty &Wellness and couldn't be happier. The farmhouse design that Coastal Construction and Vita Design Group of Westport presented us was transformed into New Beauty &Wellness by our spa designer, Michele Pelafas.
We wanted a warm, inviting, farmhouse feel and couldn't be more pleased.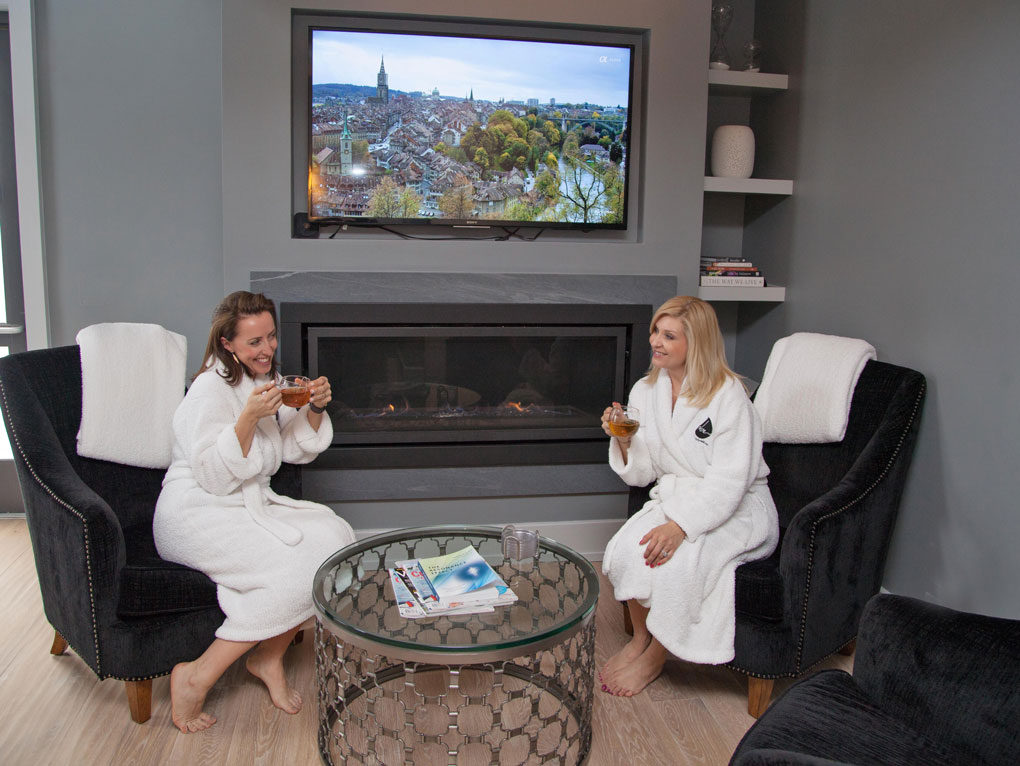 The thing a lot of customers don't know about your business:
We are a 2-story state of the art luxury spa that offers a tranquility lounge, luxurious robes to change into, and steam showers for both men and woman. We are a collection of professionals that have researched the latest as well as time-tested centuries-old wellness therapies and offer them under one roof.
New Beauty & Wellness offers the best treatment in Body Contouring-SculpSure. We compared all the treatments in non-invasion body contouring on the market and after an extensive search concluded that Cynosure's Sculpsure was hands down the best on the market.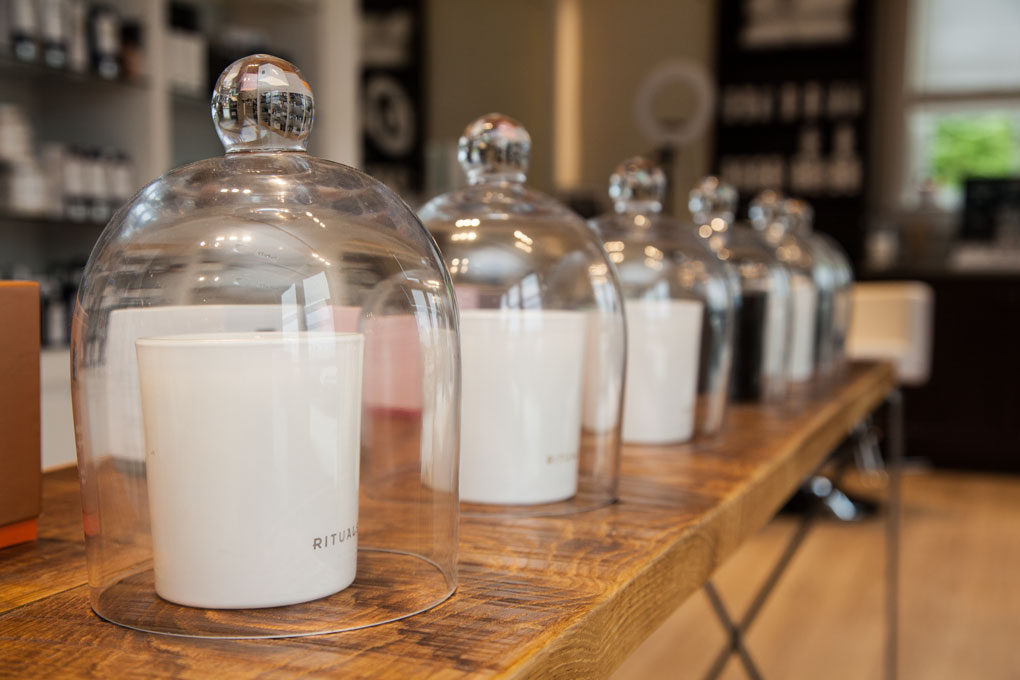 ---
1137 Post Rd. East, Westport, CT 06880
203-883-5112