The Lloyd is a new boutique hotel in downtown Stamford with 94 modern guest rooms, luxurious amenities, and extra stylish details (i.e. the perfect spot for our girl's night staycation). We overpacked our bags and set out for a fun and fully disinfected (sanitizer at every turn!) getaway…
Post sponsored by The Lloyd Hotel
Looking good, Lloyd!
It's a chic sleek one, alright. We were greeted with the coolest of lobbies, a huge B+W Kate Moss print on the wall, and a welcoming David Bermudez, who happens to be the general manager. After checking in and scheduling coffee for the morning (room service for the win!) we set off for our room. And without batting an eye at our 10 different bags/suitcases/tripods, David helped us get there!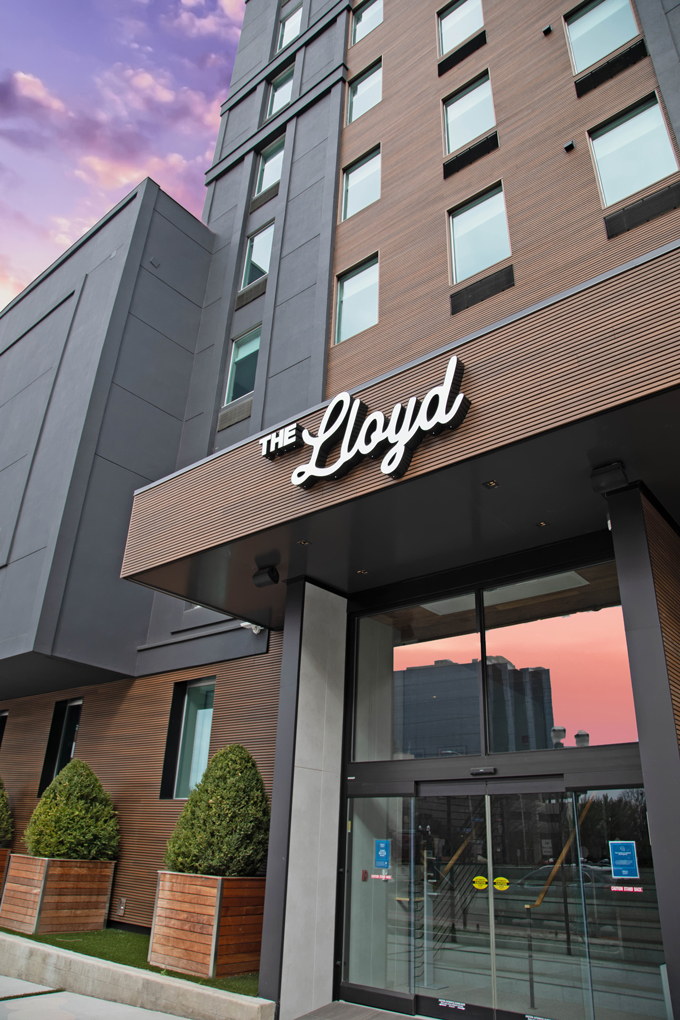 The Lloyd is another Randy Salvatore (RMS Companies) baby! We loved our previous getaways at their Hotel Zero Degrees in Danbury (also in Norwalk) and The Goodwin (Hartford), so we knew we were in for a stay that would please our eyes and take care of our luxe comfort needs!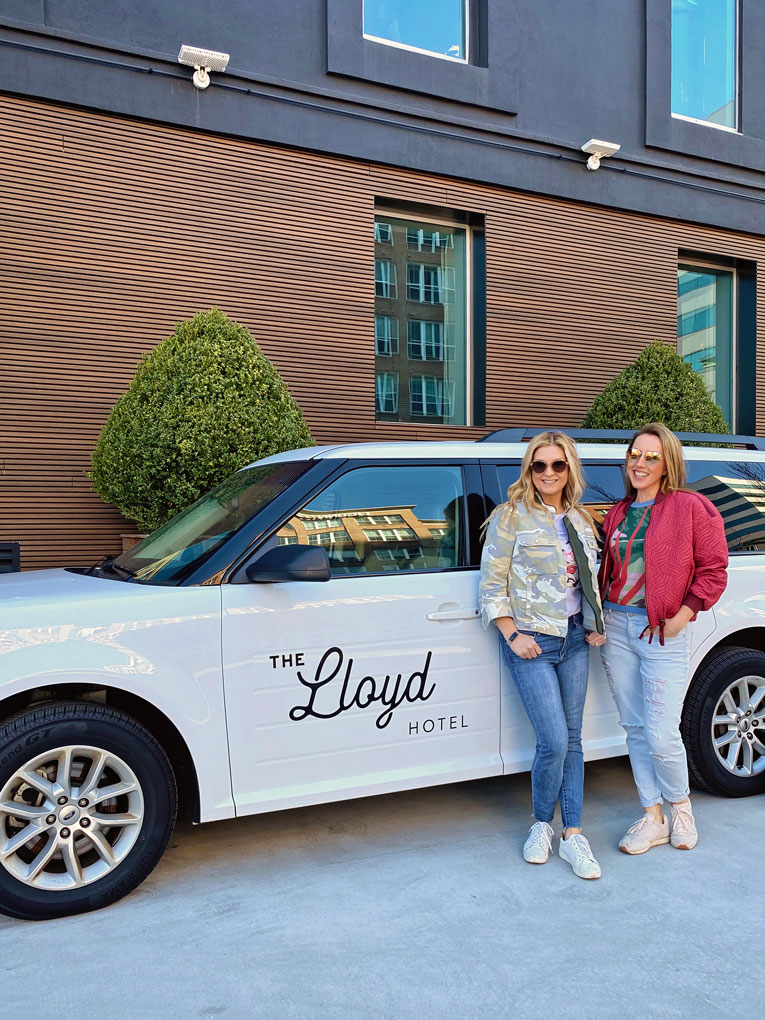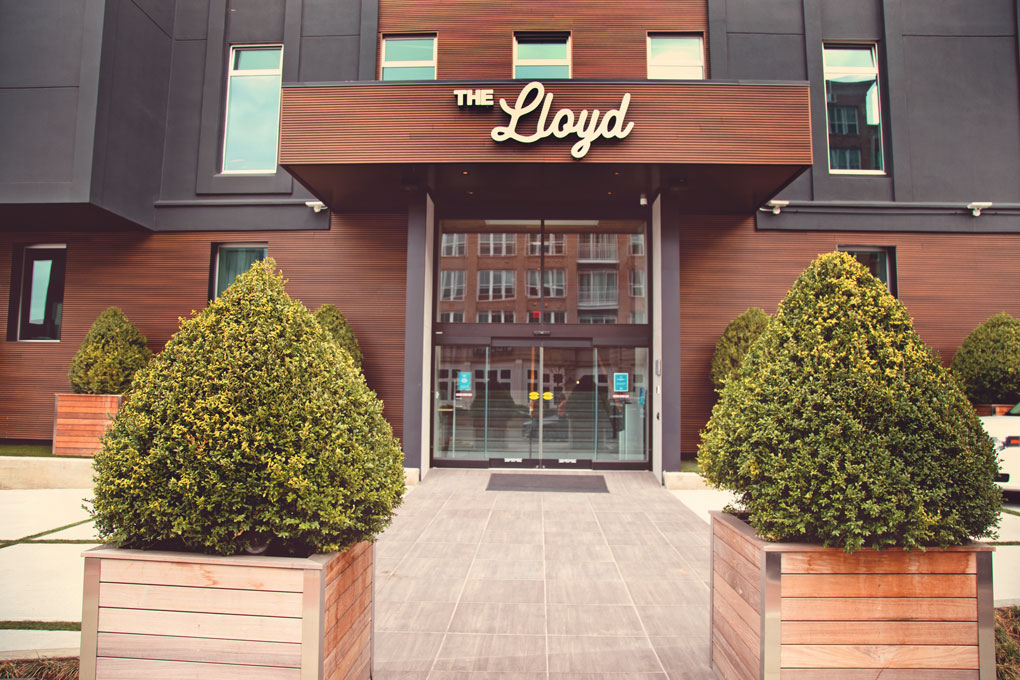 Location, location, location
The hotel is within walking distance of the Metro-North and Amtrak train station and over 80 downtown restaurants and bars. It sits across from a 12-acre park along the Mill River with running and walking trails, outdoor fitness classes, and annual food festivals.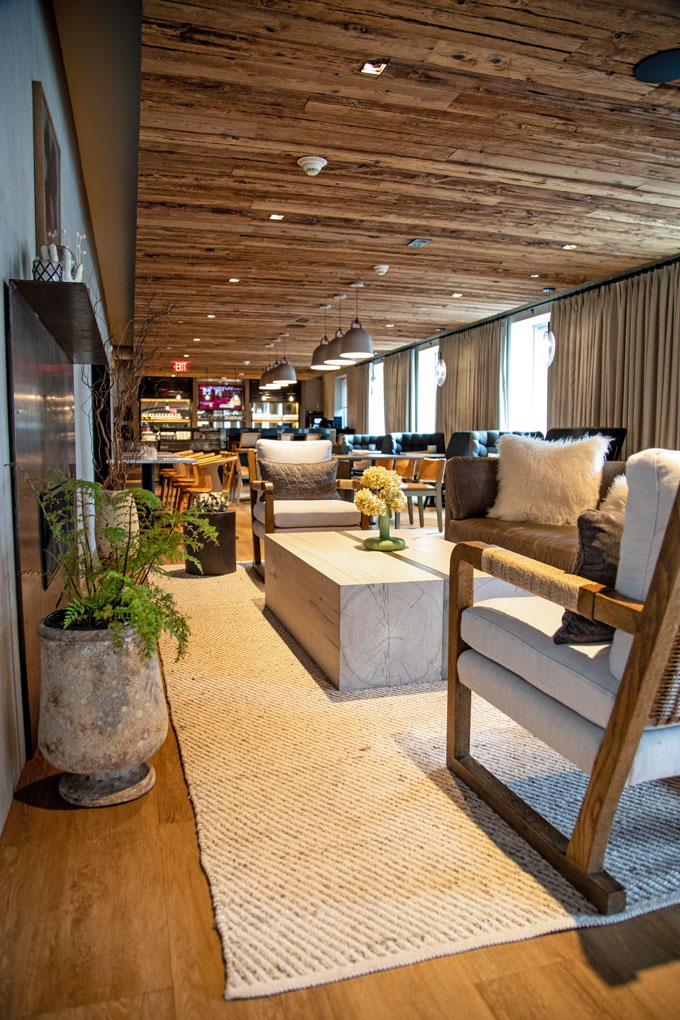 Designed to inspire
Beinfield Architecture designed the space and their team focused on comfortable elegance, and a lobby to invite guests to hang out, relax, get work done, or just have fun.
On to our room
It's got that dark, sleek, and modern thing going on, and we fully approve! Everything is West Elm; so if you suddenly find yourself looking up their site and buying new furniture, that's why.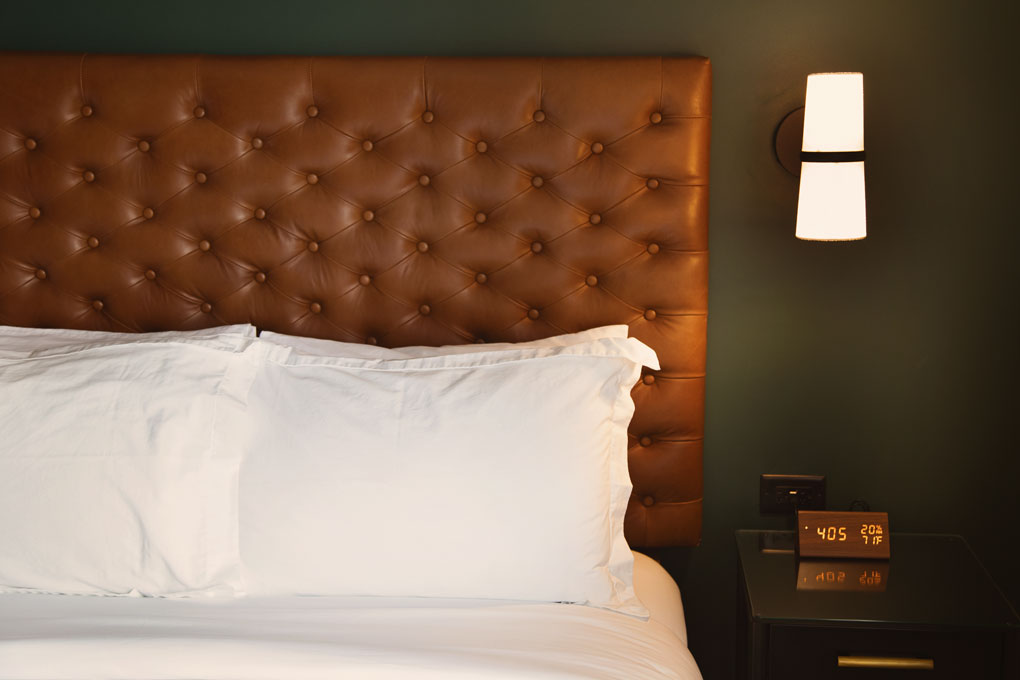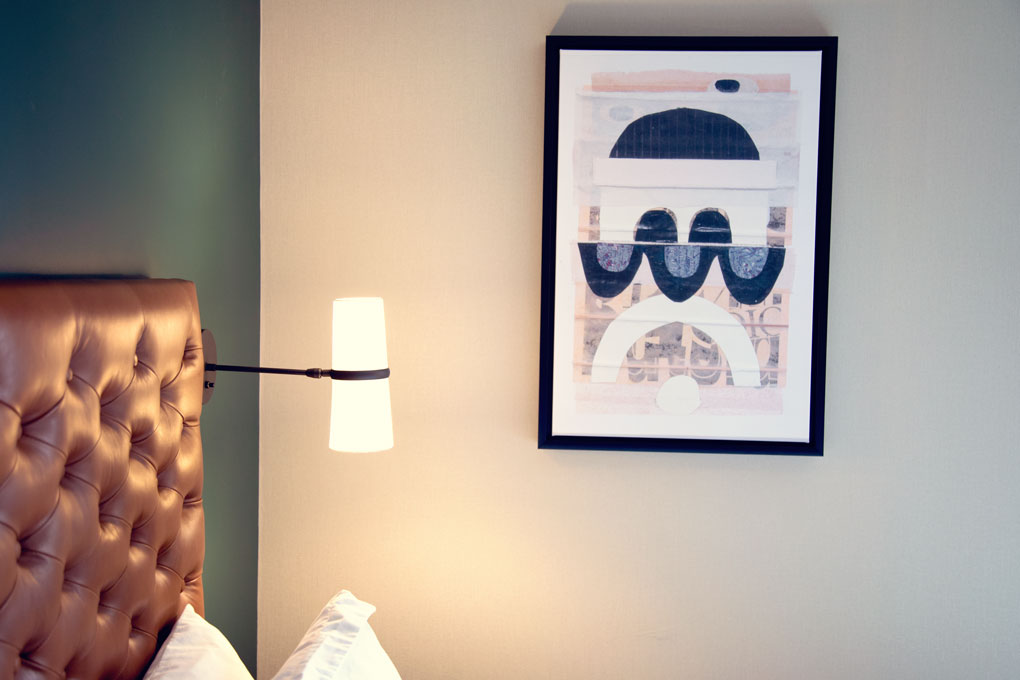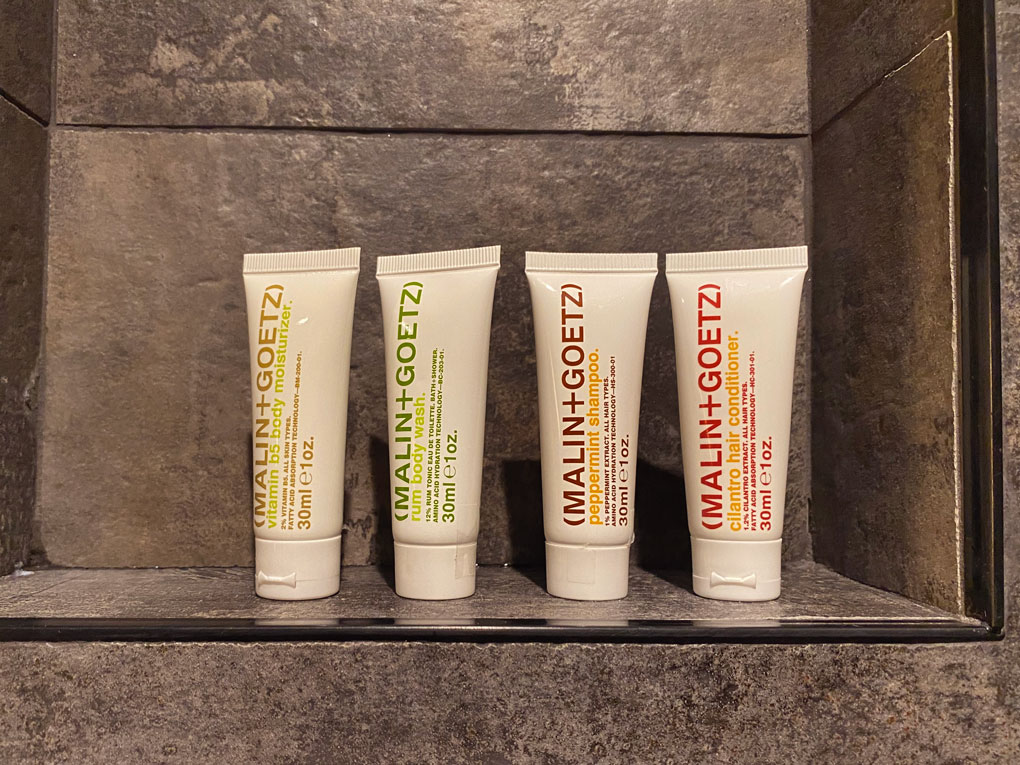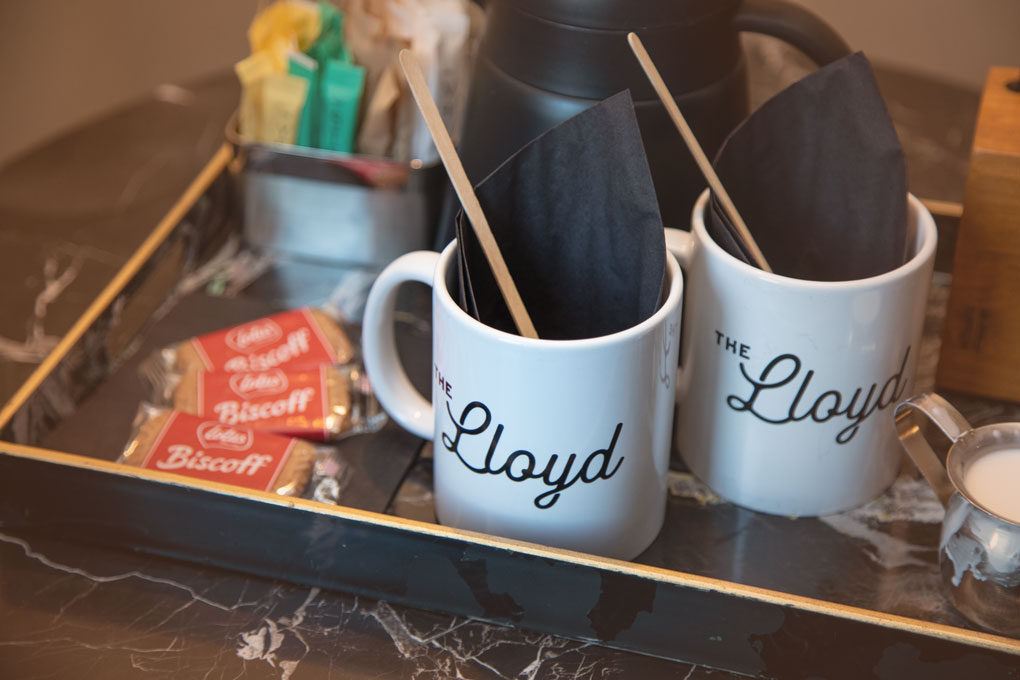 Amenities ✔︎ list
24-hour core and cardio fitness studio including a Peloton bike, and The Mirror (which we both now want!)
Fresh + healthy breakfast offerings
Craft cocktails & bar bites (coming soon!)
Terry robes (so good!) and Malin and Goetz delish smelling toiletries
24-hour self-service Marketplace…everything you might need including wine, Prosecco, snacks, and toothpaste
Valet parking, shuttle service, and freshly brewed Shearwater coffee delivered to your door in the morning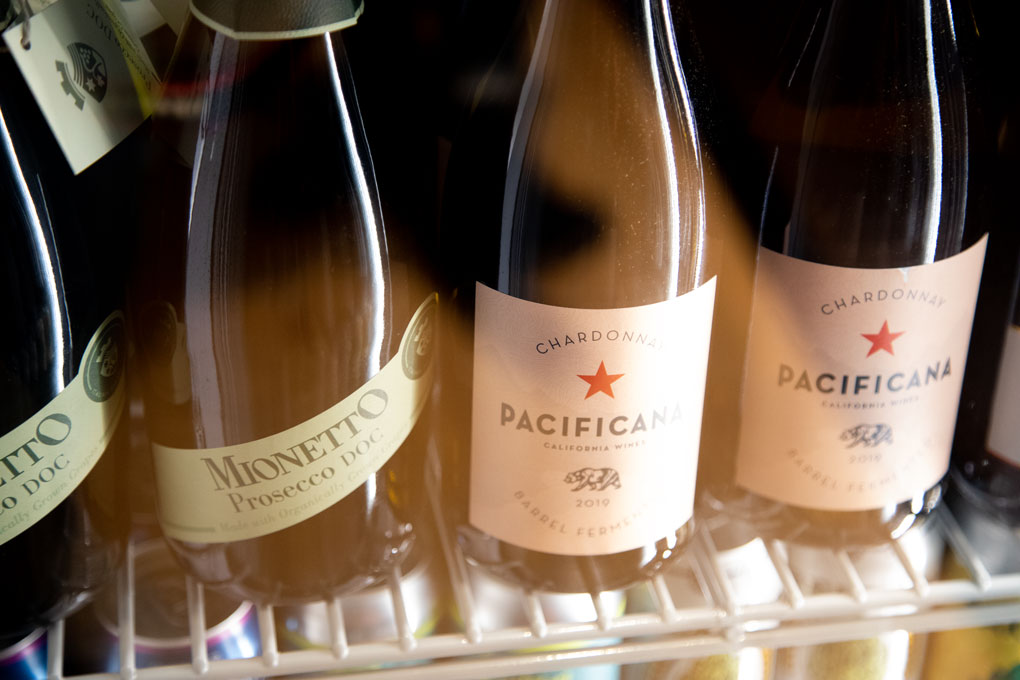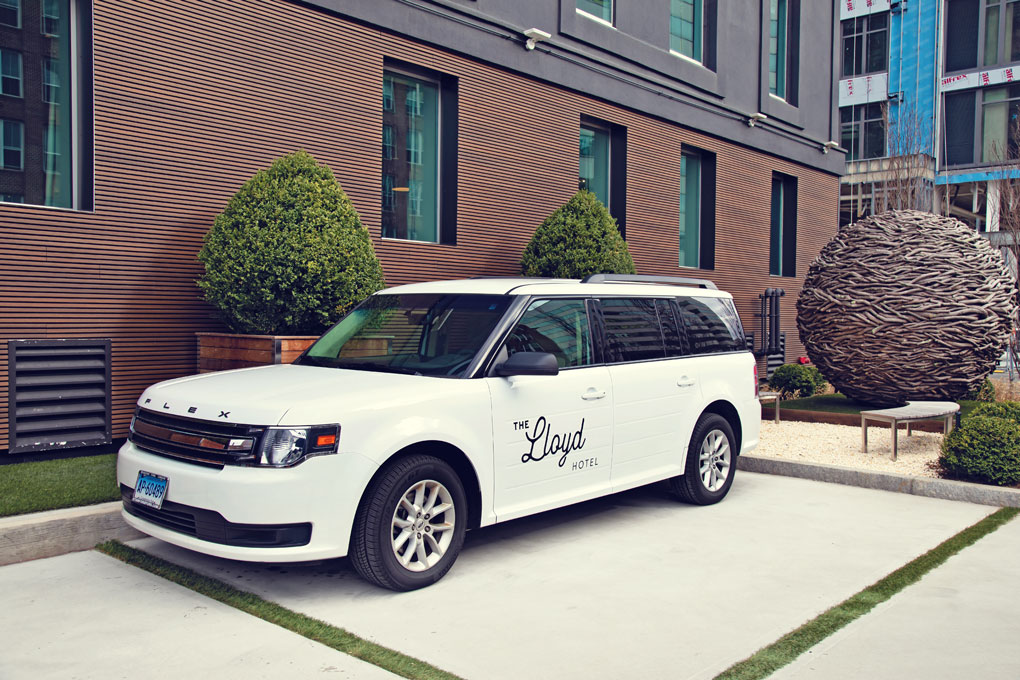 Our evening in Stamford
Our itinerary for the evening would include going out for a very early dinner (because that's how we roll) and putting on actual clothes, not stretchy pants. Let us tell you, it was WELL worth it for our memorable meal at Madonia Restaurant, just 10 mins from The Lloyd. It's classic Italian in an old-school charming restaurant with top service and OMG food (the pasta!!). We decided to take our desserts "home" to eat in our PJs because we're total rockstars.
Then it was on to our "work" for the evening; to make 2 TikToks (see Stories ?). Our job is hard.
And to round out the perfect girl's night, we connected to Lora's Netflix on the Samsung Smart TV and binge-watched 1 episode of Quicksand before the Z's hit. ??
Workout maybe?
Our first time checking out that mirror that always comes up in our Instagram feed. WANT ONE! This is the weird future, folks! You can do a pre-recorded workout or take a live class or training session, where the human in the mirror can give you feedback and motivate you. Whaaat?! Had we not forgotten to pack workout clothes…
Breakfast always!
We're big toast lovers, so we were happy with the multi-toast topping selection on offer.
Refreshed and ready to explore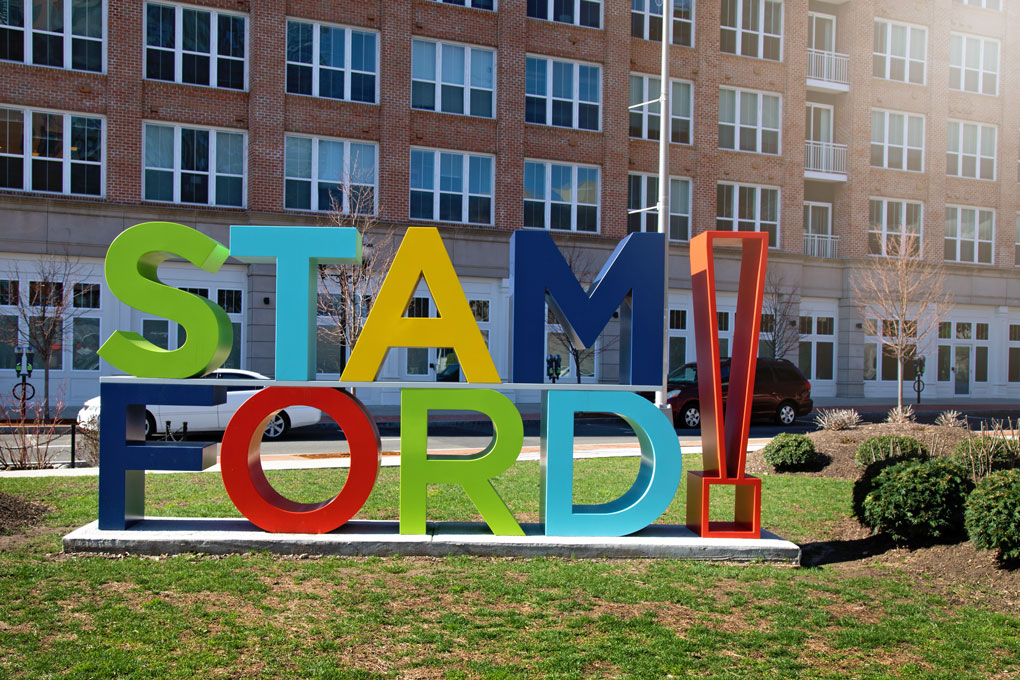 What's in a name?
We learned that the hotel is named after a local businessman from the 1700s—three centuries ago! John Lloyd was a prominent businessman in Stamford during the revolutionary era. Originally a shipping magnate, Lloyd later purchased a portion of land the locals know as Mill River Park (across the street from the hotel), where he operated a general store for many years. He was a people person with a reputation for supporting local businesses, building a strong sense of community, and imparting kindness to strangers. Aww!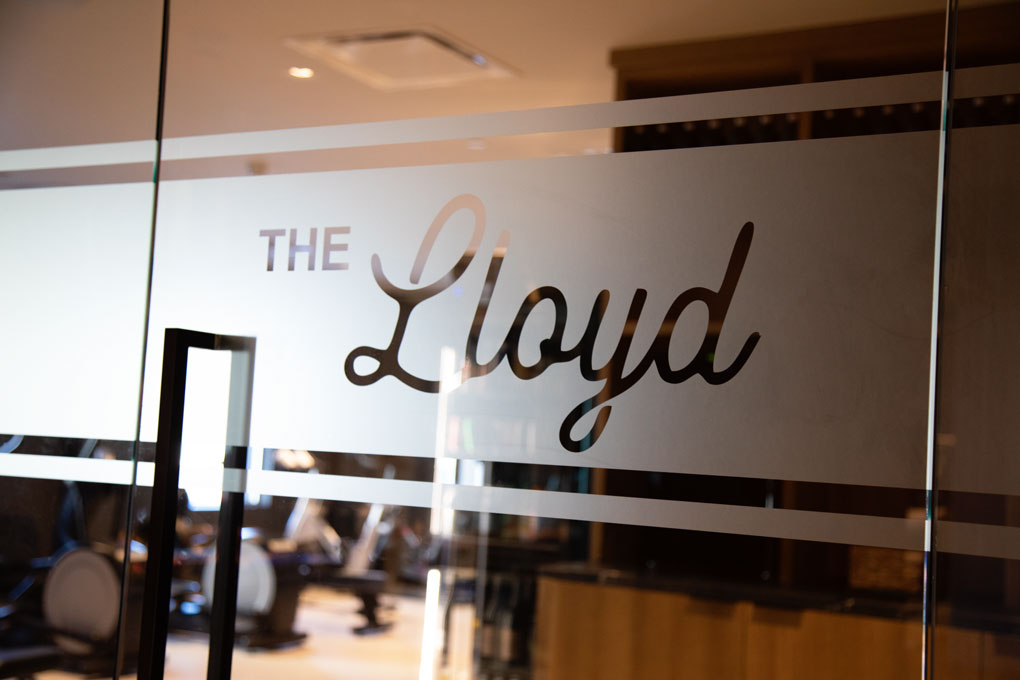 Part of the Hilton Group, btw
The Lloyd is part of the Hilton Tapestry Collection, so all Hilton Honors points can be earned by guests or redeemed for stays.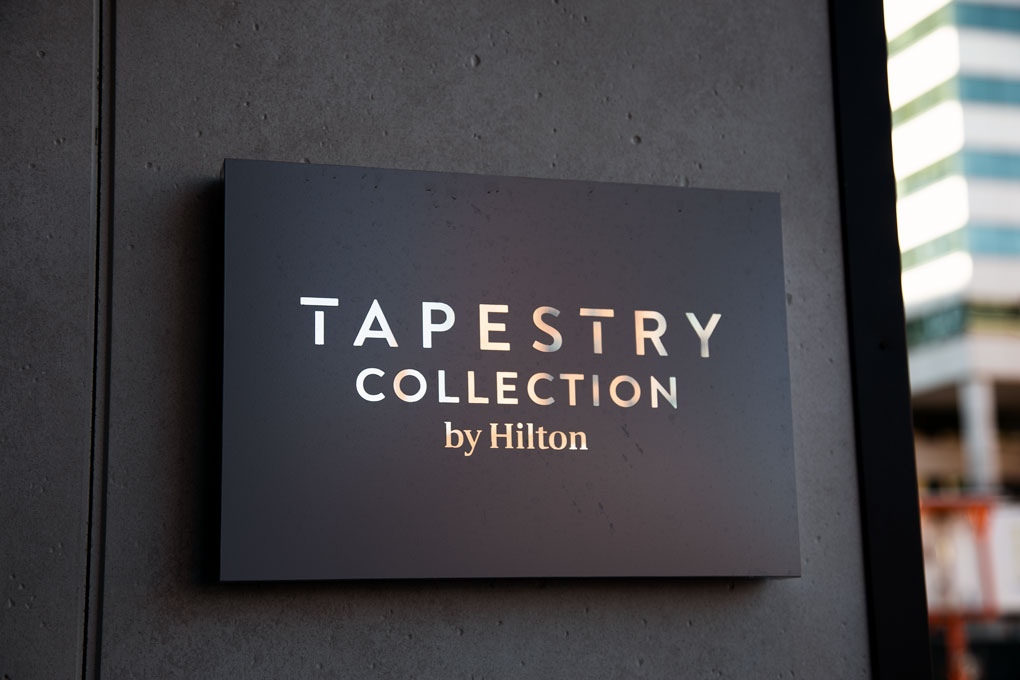 ---
The Lloyd Hotel – 909 Washington Boulevard, Stamford, CT 06901
Pics: Lora Karam / Words: Bev Canepari