Our visit to Thorncrest Farm & Milk House Chocolates in Goshen has ruined us forever. Known for their "single cow's milk" chocolates, we have never tasted anything like it (and we've tasted our fair share in our lifetimes)! The chocolates sold at their off-the-beaten-path chocolate shop are out of this world.
In fact, you will not find chocolate made the way Thorncrest makes it anywhere else in the world. As you'll read in our many fascinating tidbits we learned during our visit, the Thorn family will stop at nothing to make the very best, freshest chocolate you will ever have!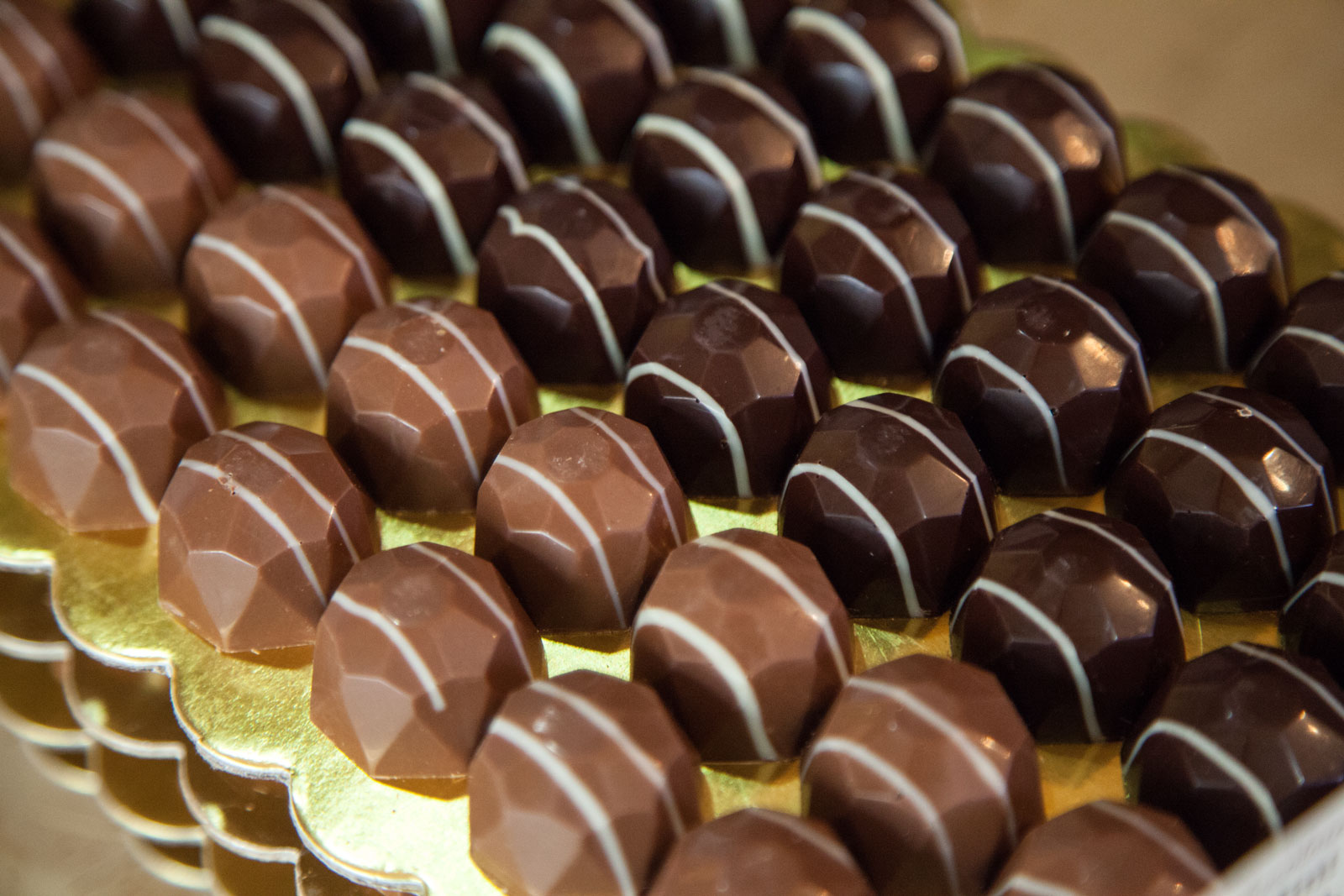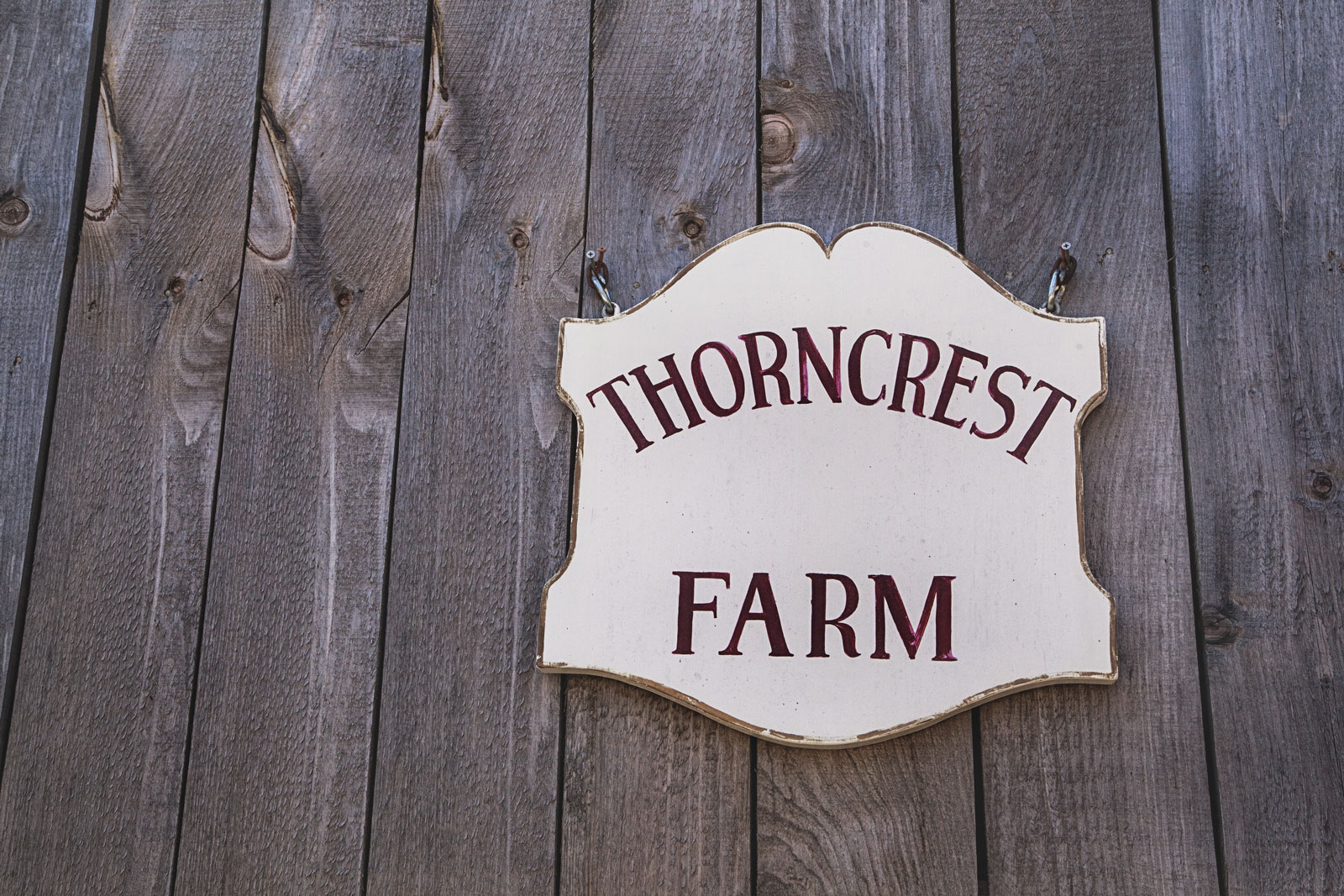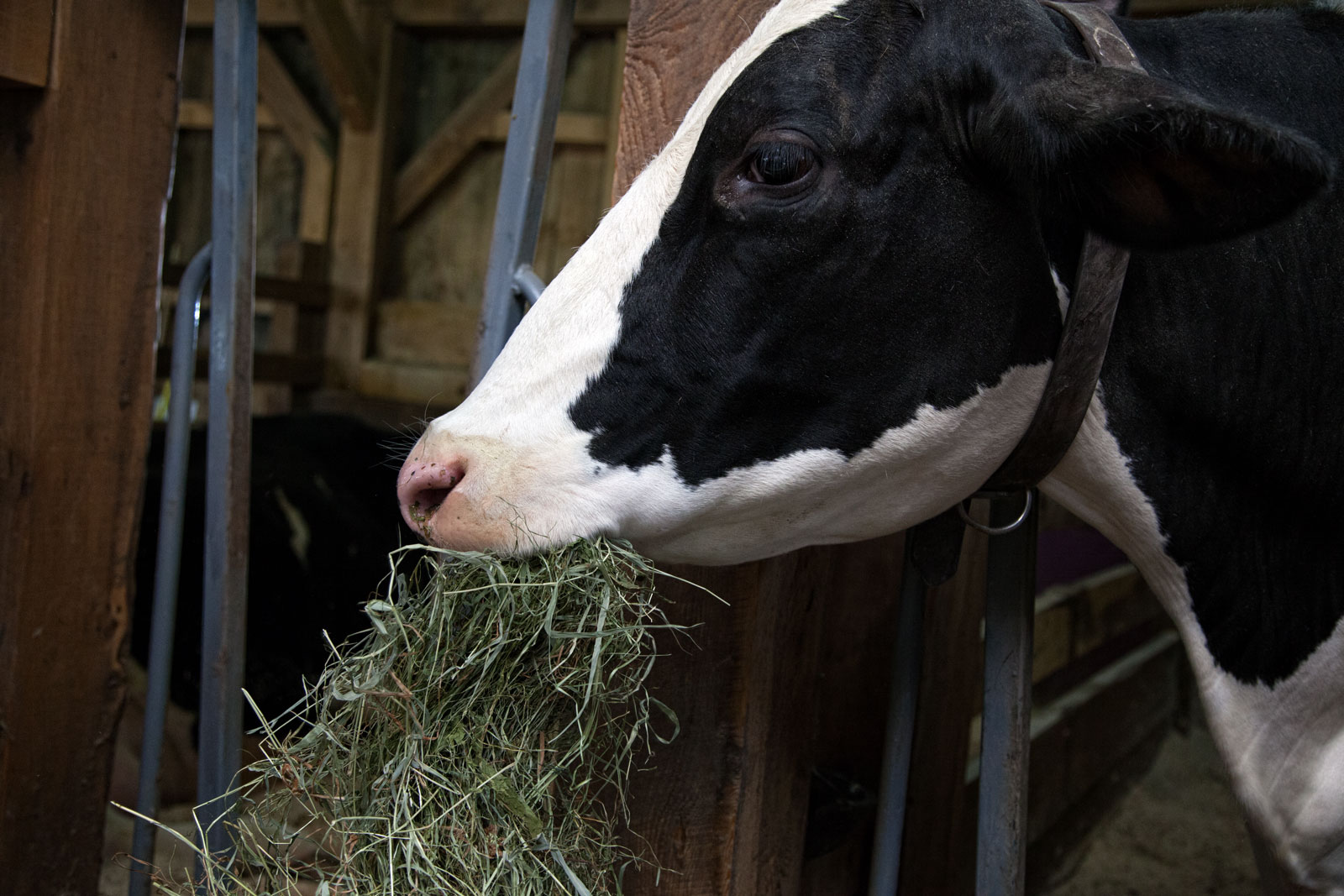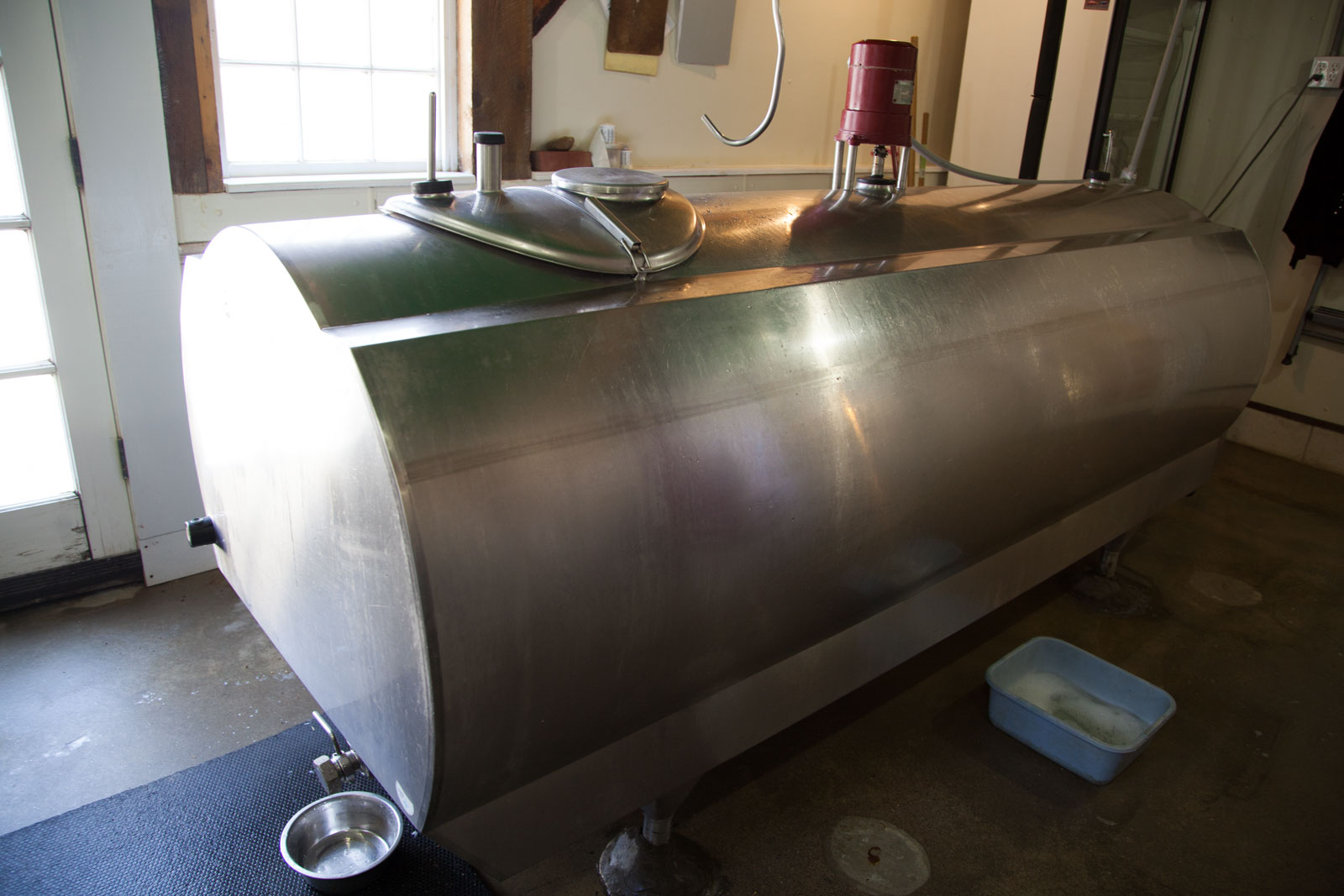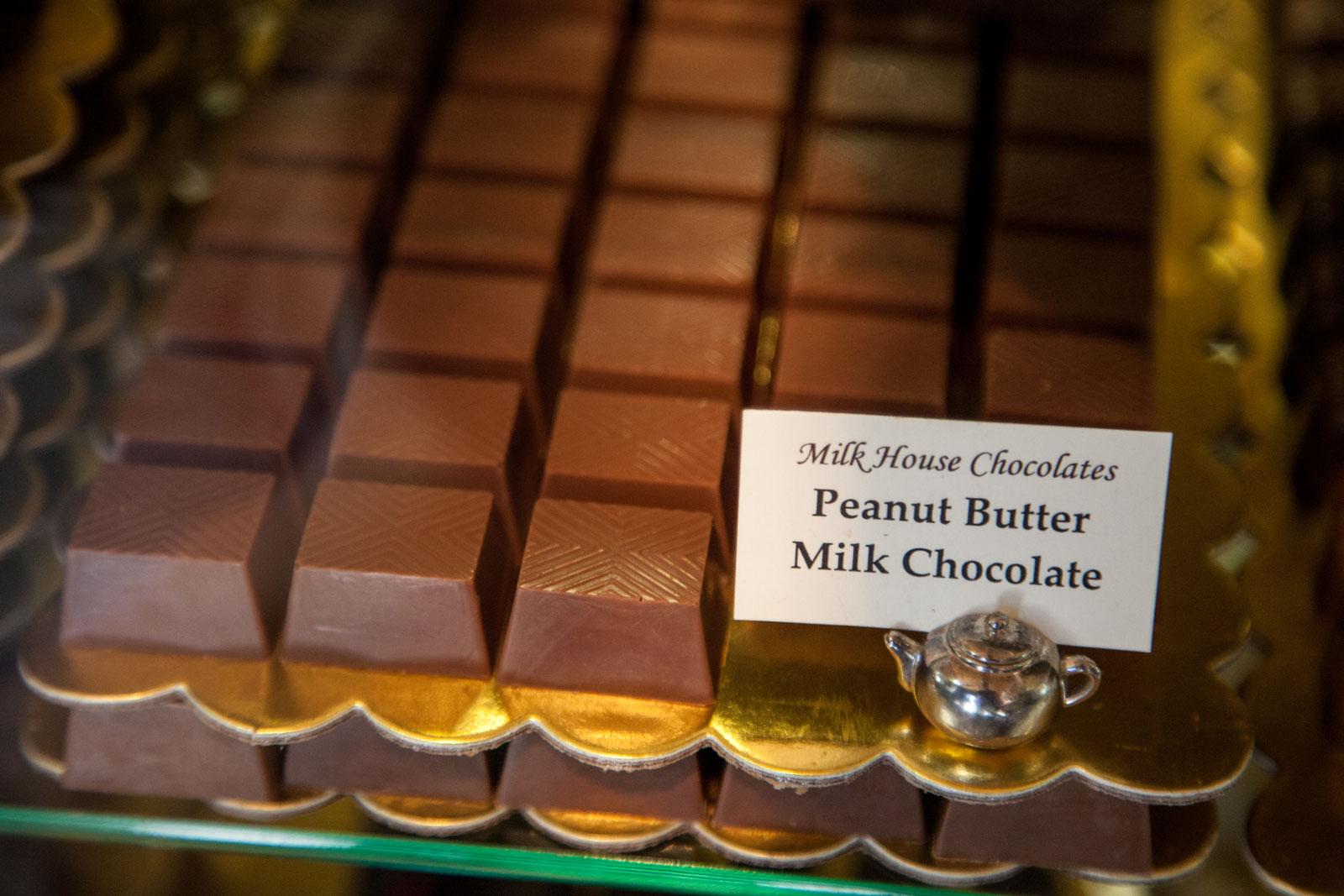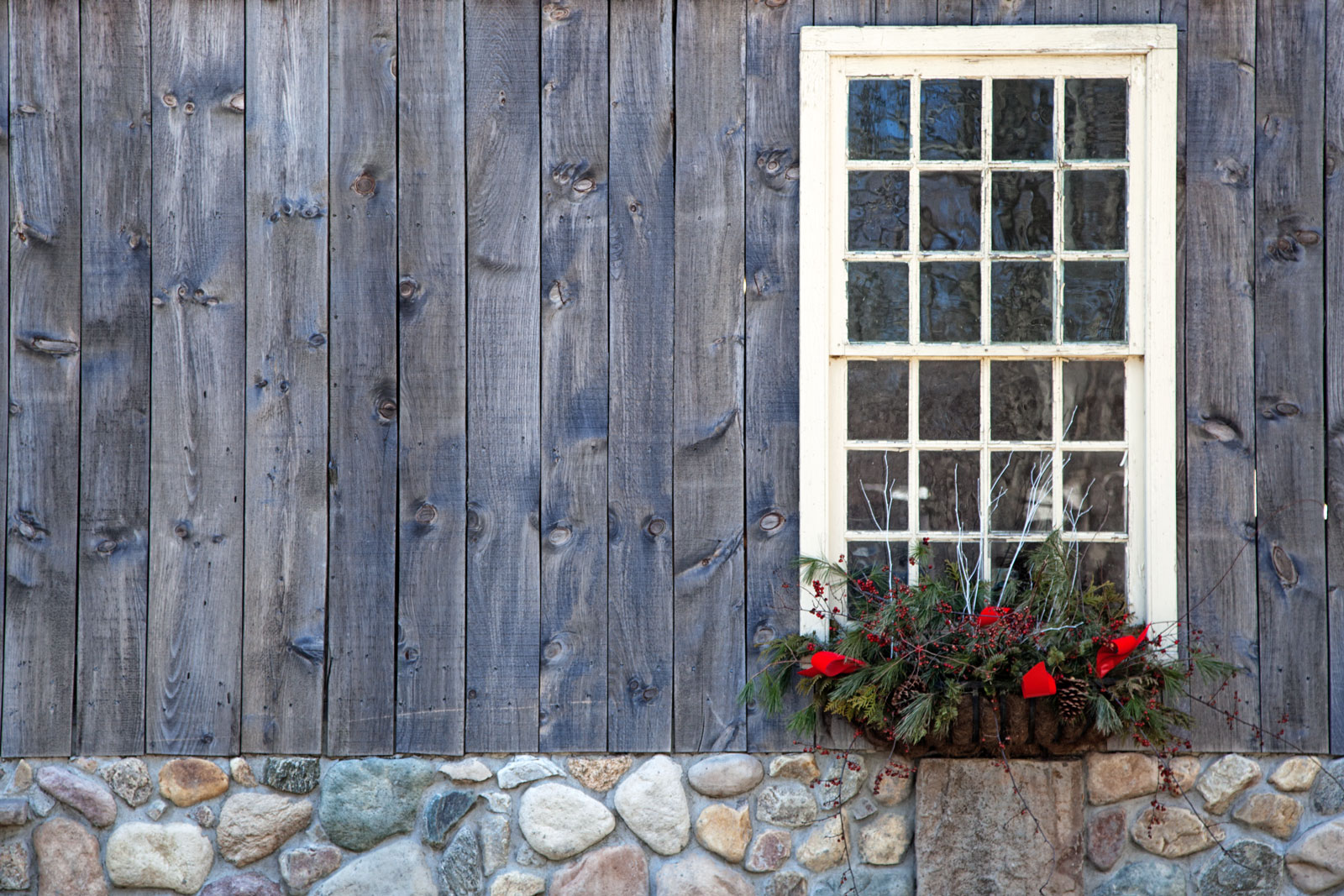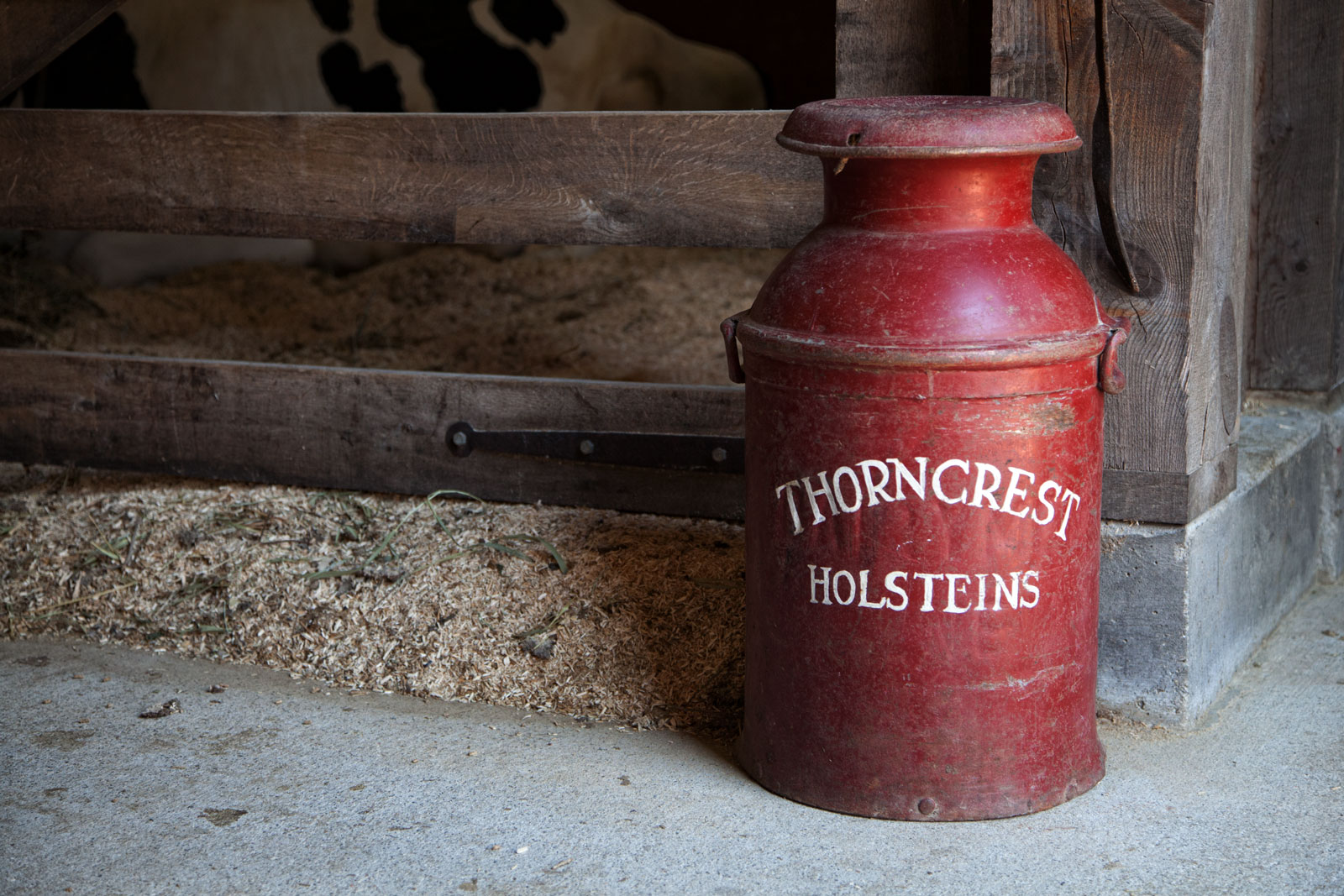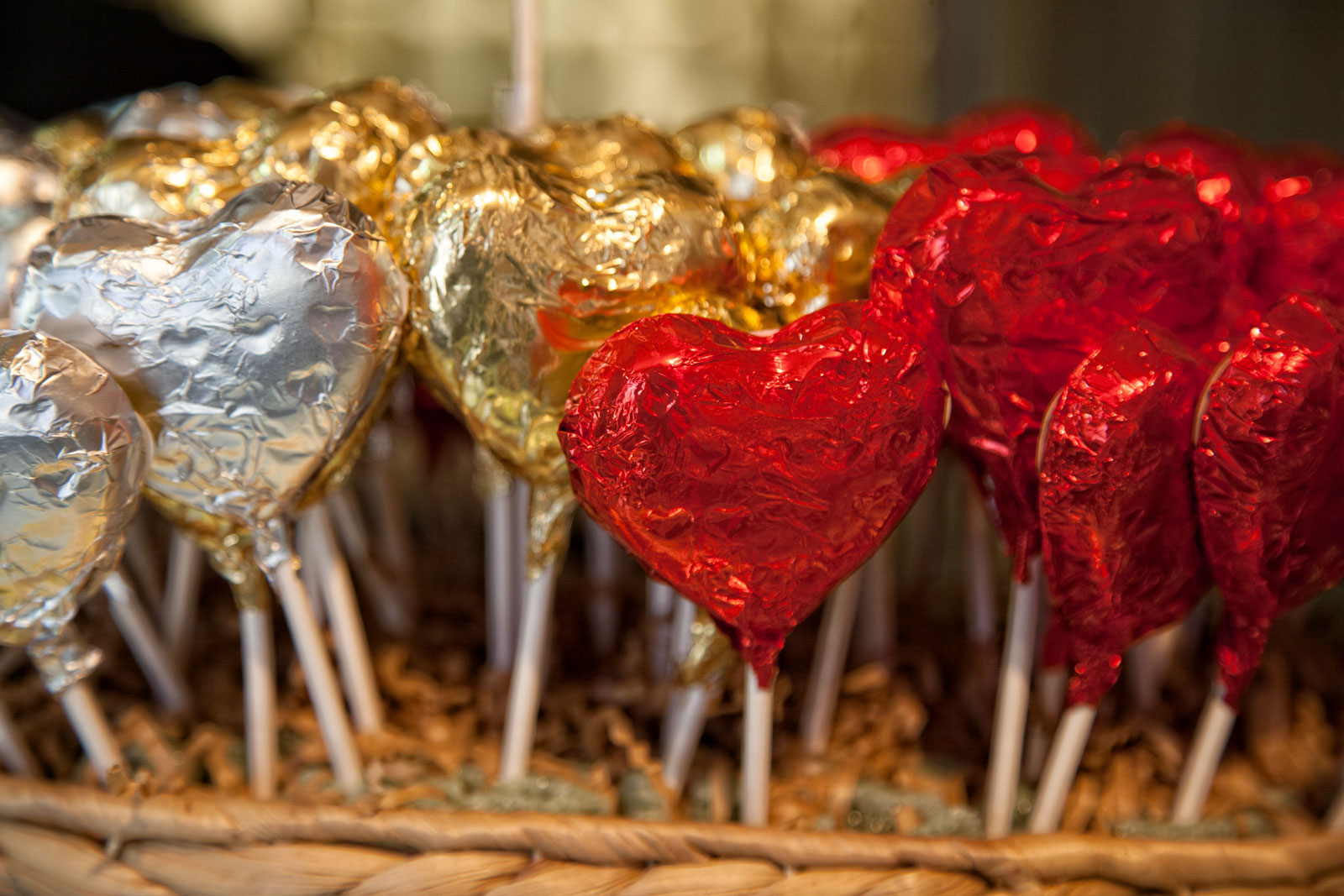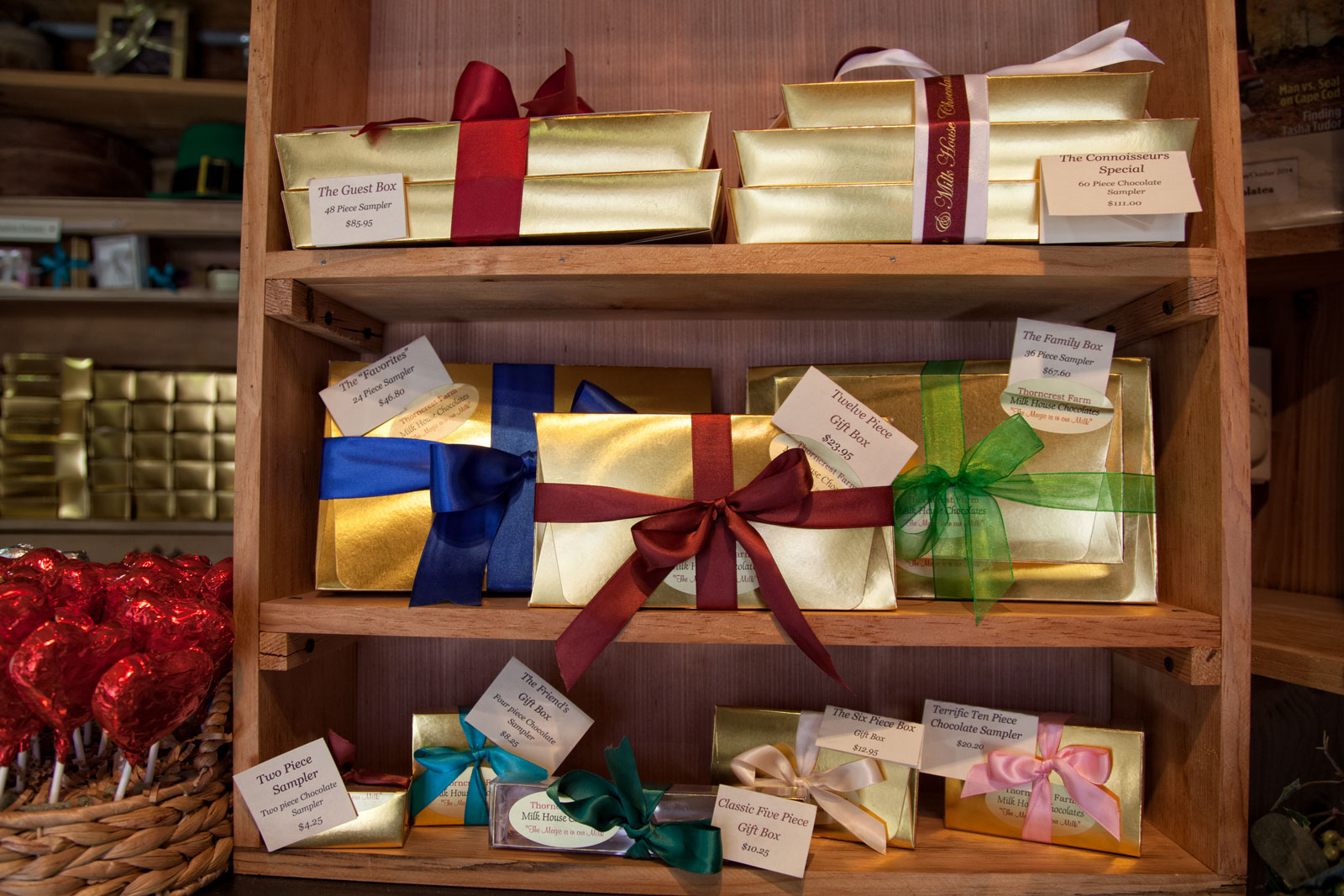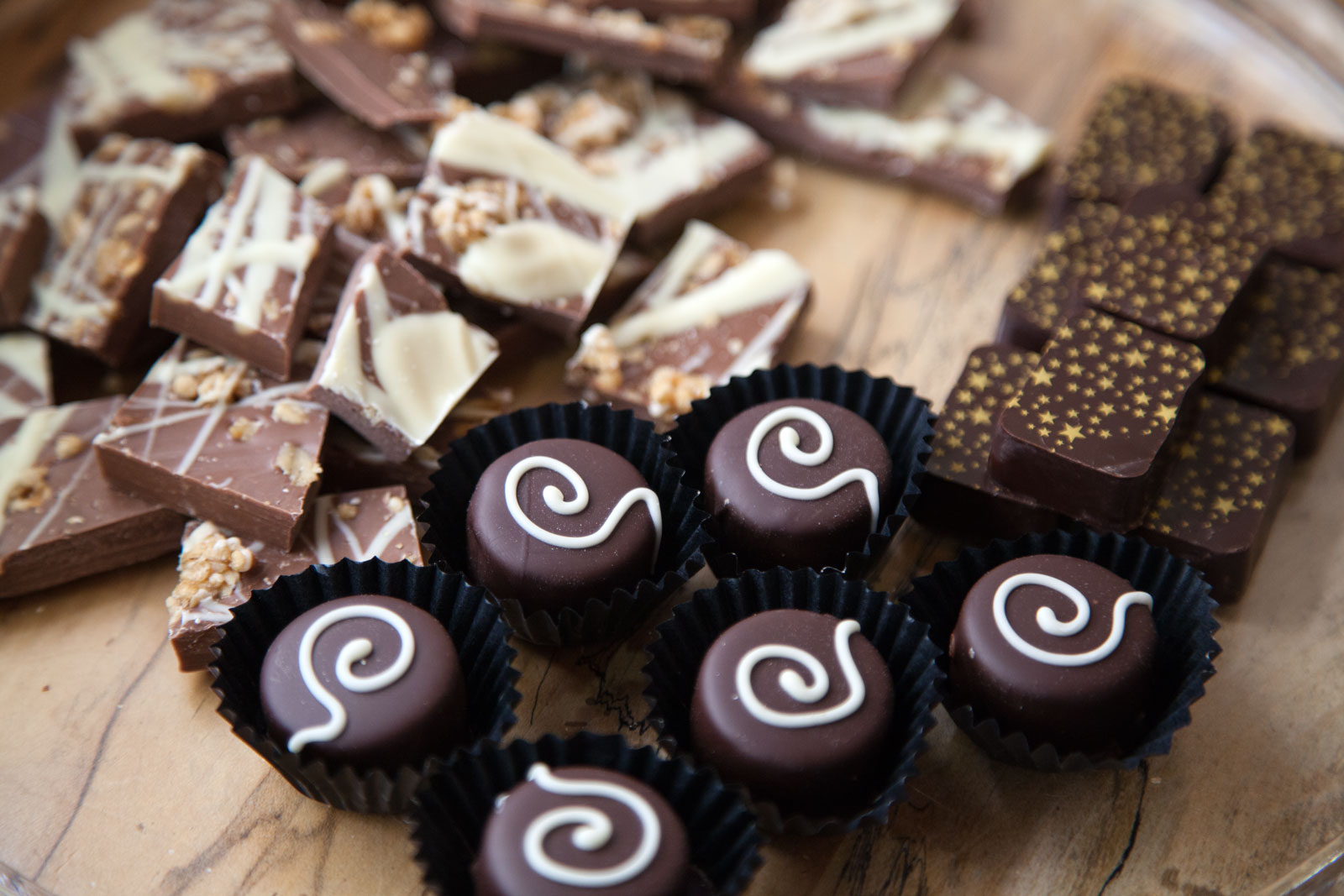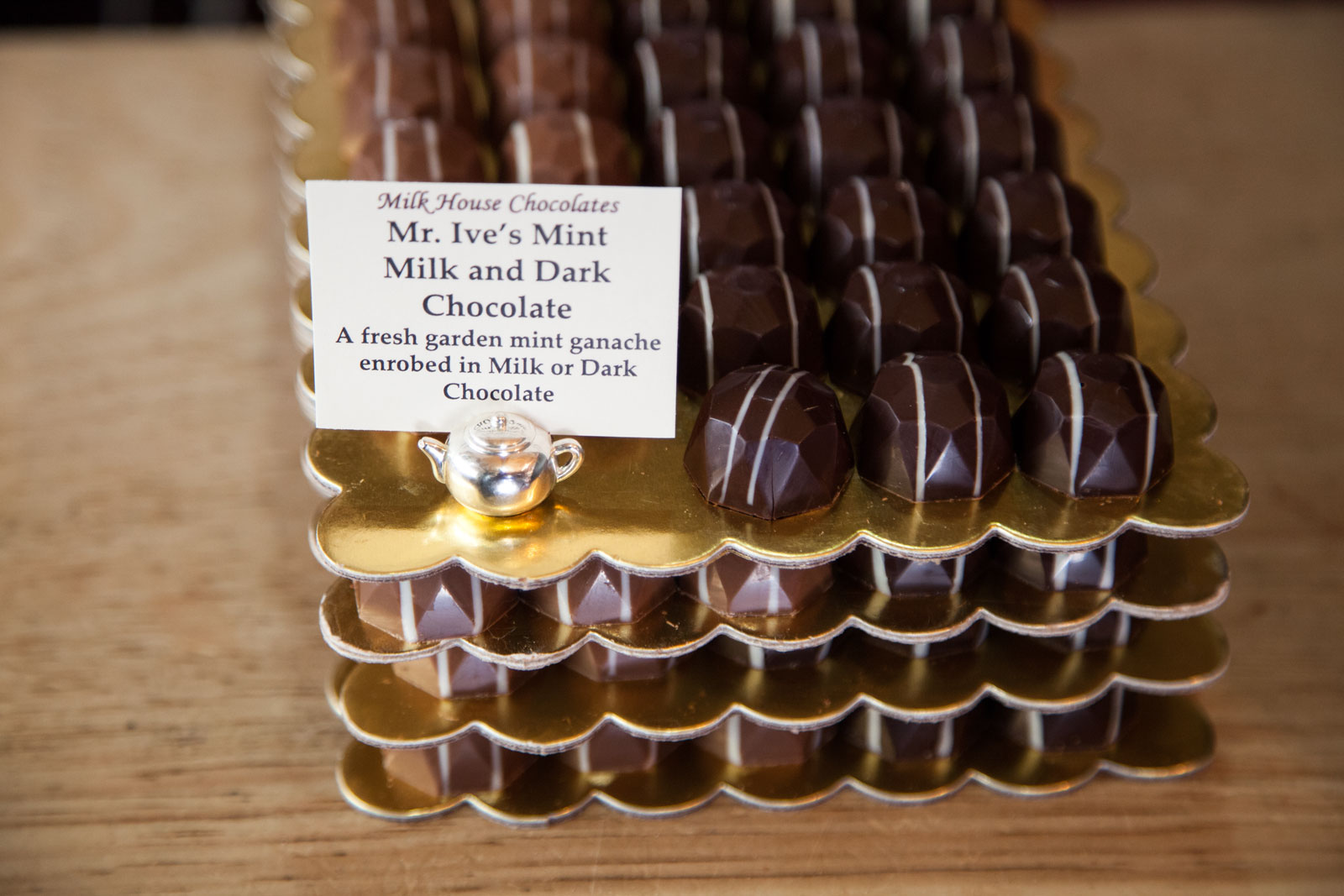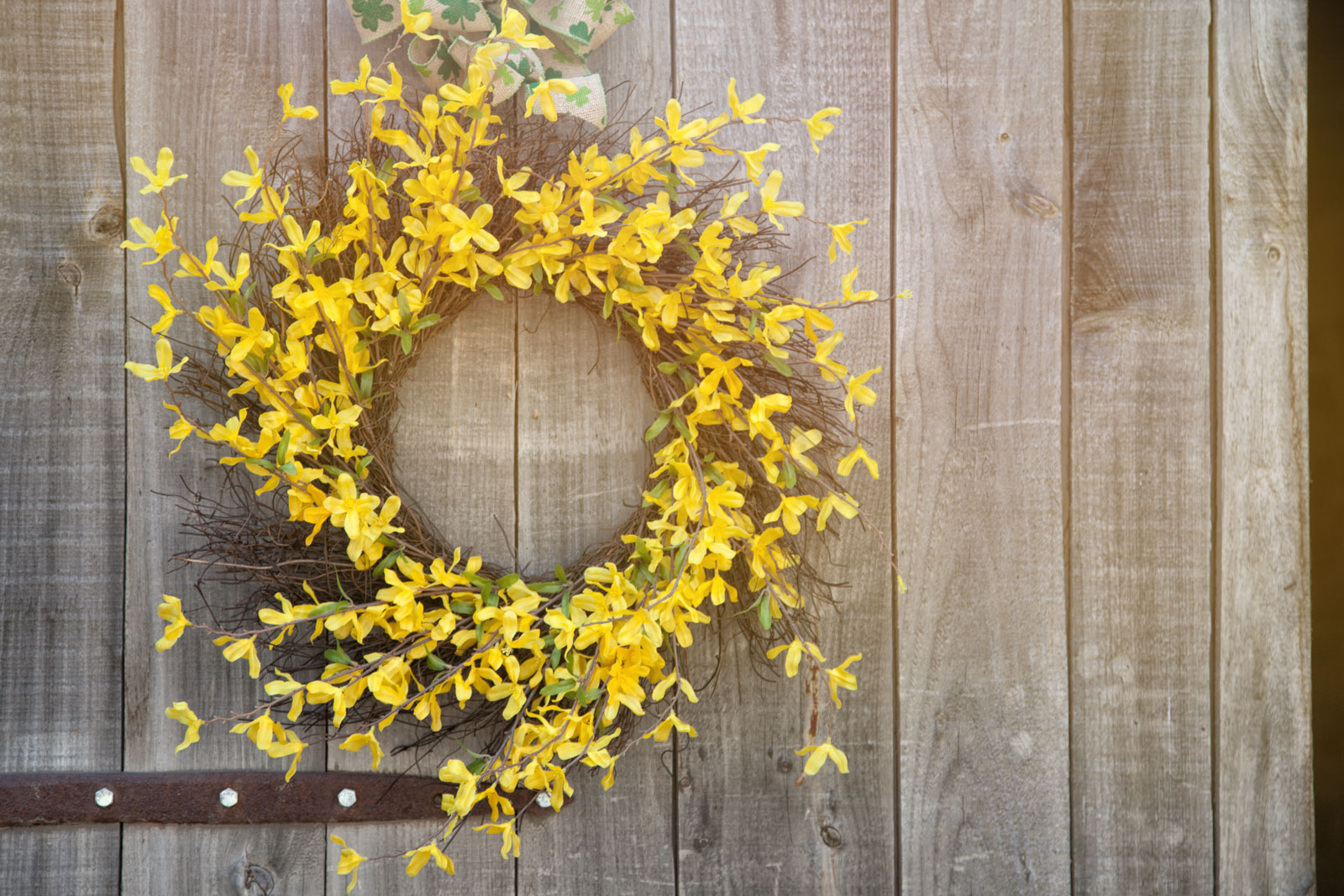 We spent the morning with the Thorn family; Clint (cow whisperer) Kimberly (chocolate guru) and their two sons Garret and Lyndon (operations and farm management). We also got to know the extended family – the cows! With every heavenly chocolate we sampled, we could picture the cow responsible. Thanks, Viola, Vail, Roxanne, Destiny…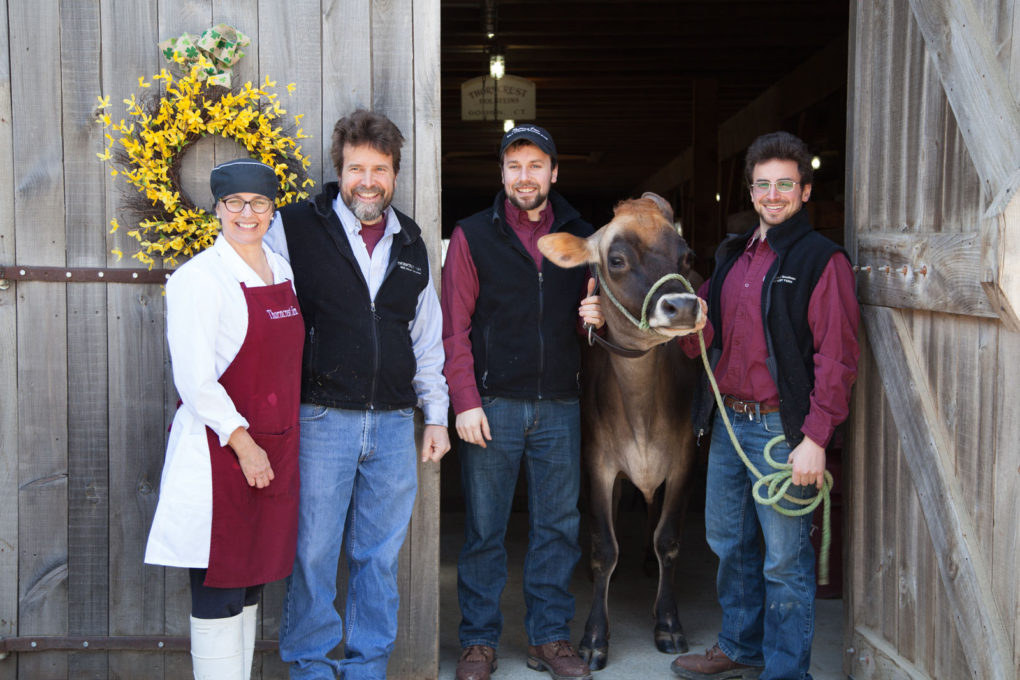 The idea for Thorncrest Chocolate began in Ireland…
Back in 1984, Kimberly spent time in Ireland working on a thoroughbred horse farm. Just down the road was a little confection shop she loved and visited frequently. The shop based their confections on a single dairy. Kimberly would watch the farmer going by in a black suit and milk totes on the handlebars.
Clint came over for a visit, and the two soon decided that they would return home and try their hand at making exquisite chocolate.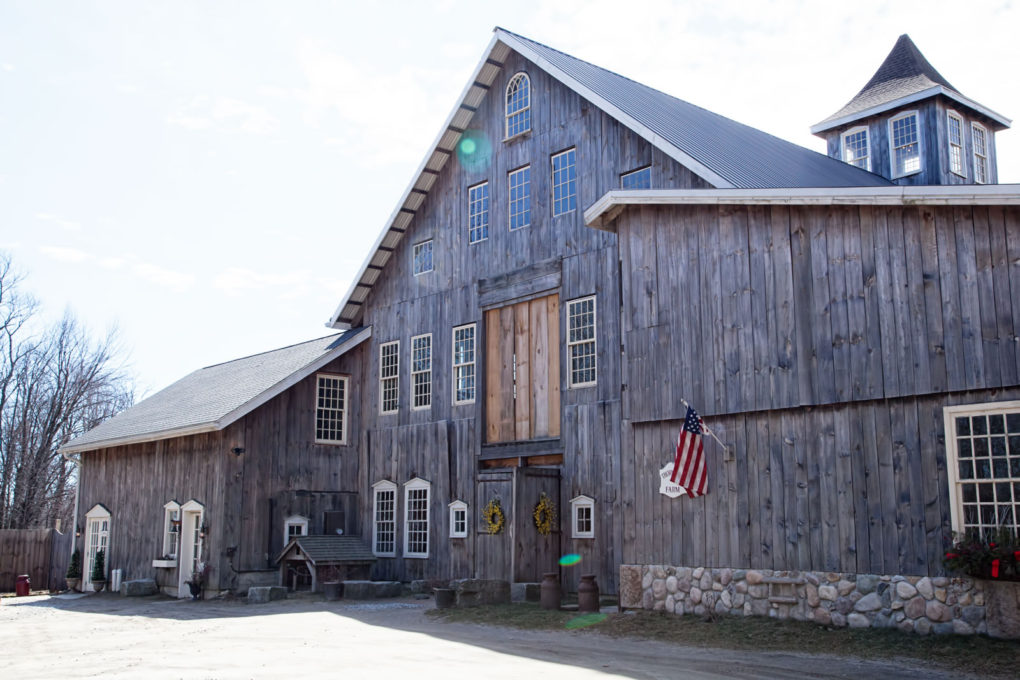 It's all about the cows…
Clint grew up on a commercial dairy farm, so they got straight to work making chocolates with his cow's milk. Right away Kimberly realized she couldn't make the level of chocolate they had experienced in Ireland from his cows.
America led the world in genetics. As Clint explained, when you breed for volume, you breed out total solids, milk fat, protein, everything that breeders in the 1800s worked so hard to get!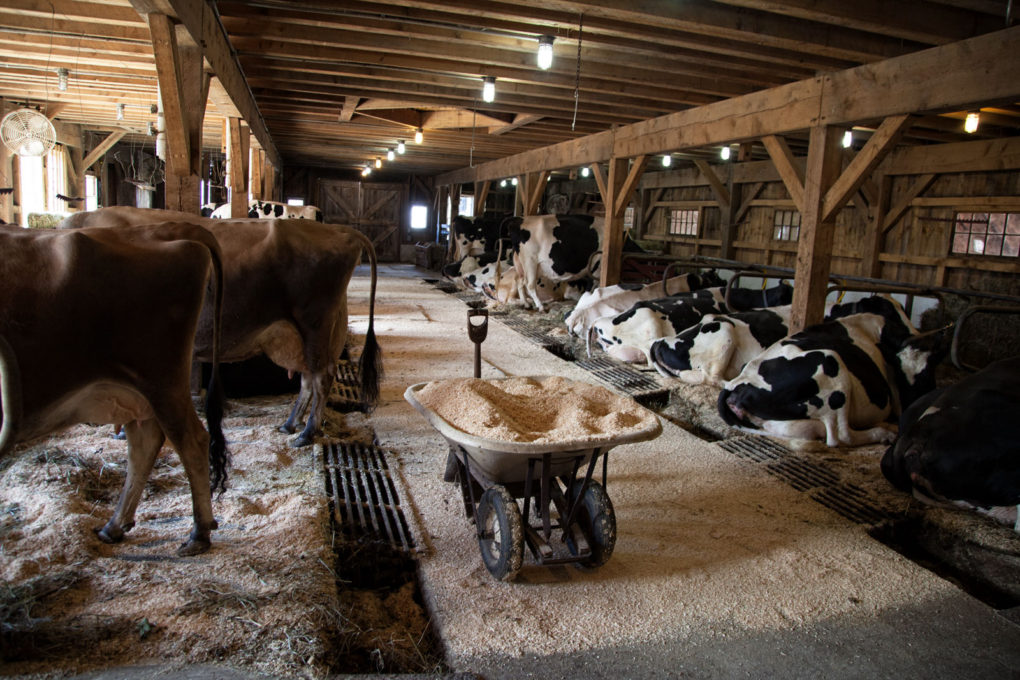 Clint headed to Ontario where there were just three herds still breeding the old fashioned way. After looking at 305 heifers, Clint picked out Jethro Koral. Koral traces back maternally and paternally to the greatest flavor families in the history of the breed.
Today, every single Holstein cow in the barn goes back to Koral!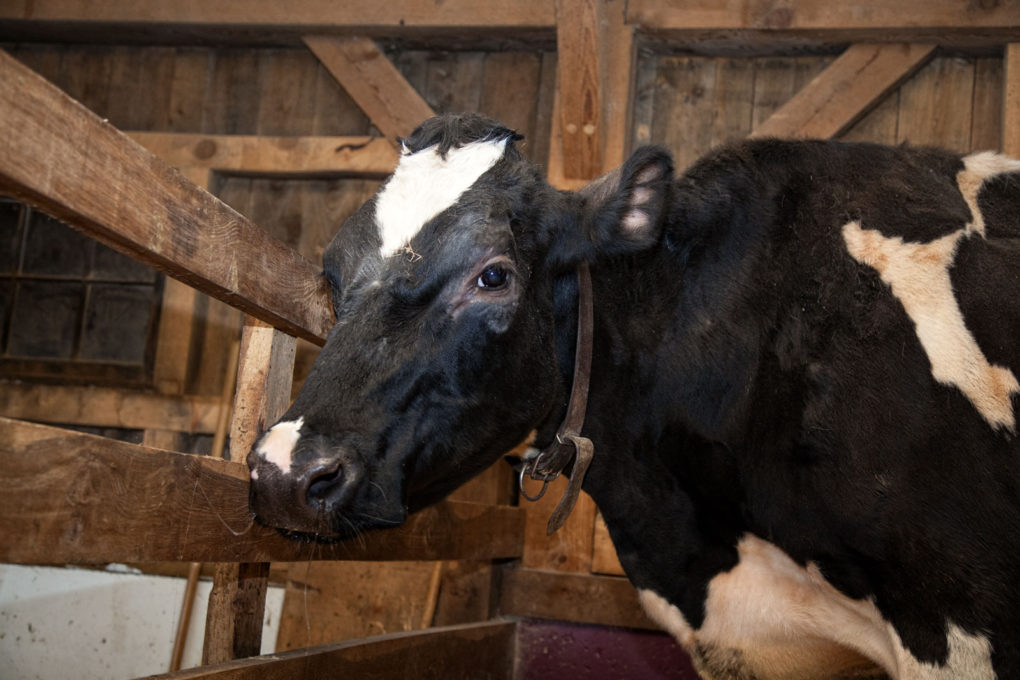 To keep the milk as pure and as natural as it could possibly ever be, Garrett milks each cow individually. Milk never goes through a pump as it would in a traditional dairy, as this changes the cell structure and the flavors don't bloom. One pail of one cow's milk is delivered to Kimberly, just a few feet away in the kitchen, where milk is pasteurized, you guessed it, the old fashioned (slow) way!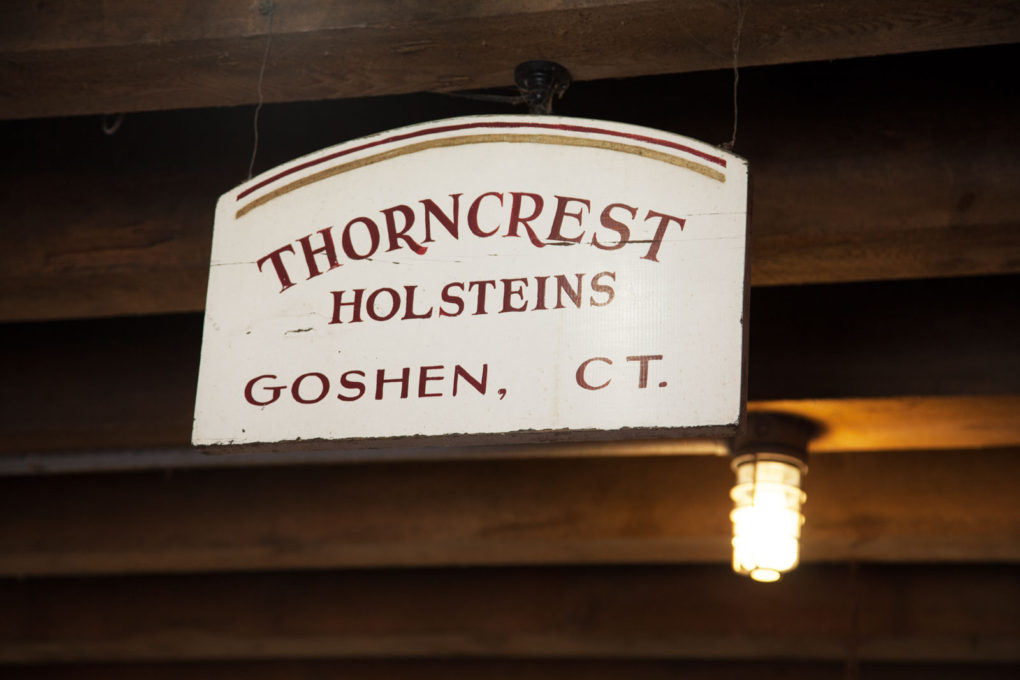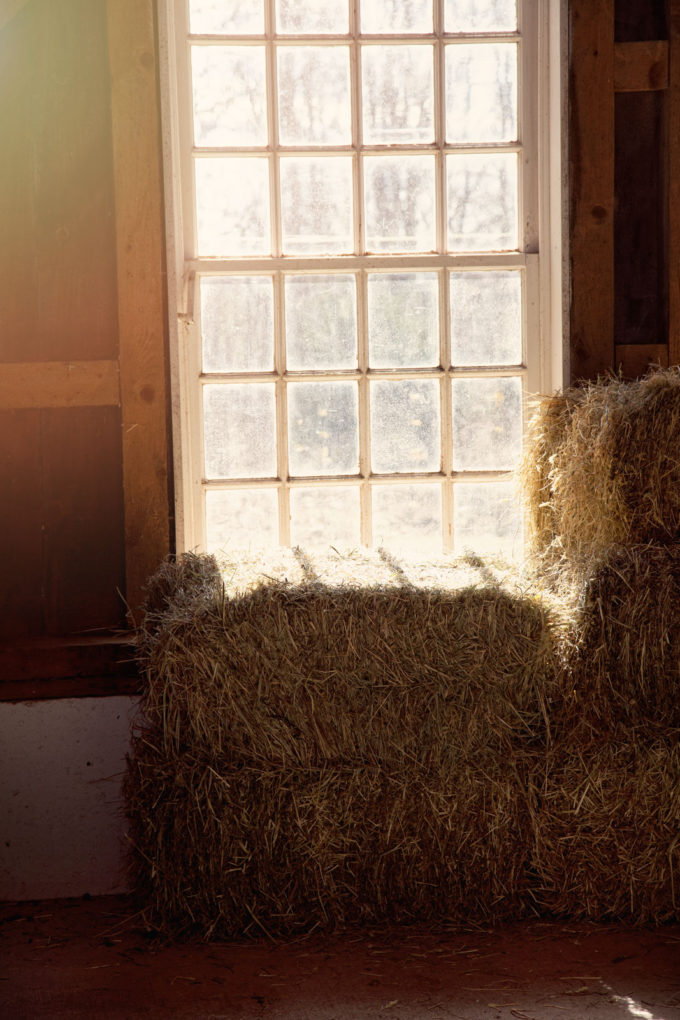 Only the best hay for these ladies!
In 30 years, Thorncrest Farm has never used herbicides, pesticides, or chemical fertilizers. On their 170 acres, hay is cut at 14 inches tall, like a baby arugula salad. Yum!
The Thorncrest low-stress long-life theory
Each group of 5 cows represents a distinct flavor group. You have your milk chocolate cows, your dark chocolate cows, vanilla cows… Even the way the cows are lined up is by design and comes from observing how the cows line up when they are grazing outside.
Milk flavors change drastically based on a cow's surroundings. If two heifers end up together that aren't exactly BFFs, milk flavor is affected, and get this, Kim will know something is up from inside the kitchen!
Longevity is tied to low stress. Thorncrest Theory – who you are neighbors with, or who you work beside…could be killing you!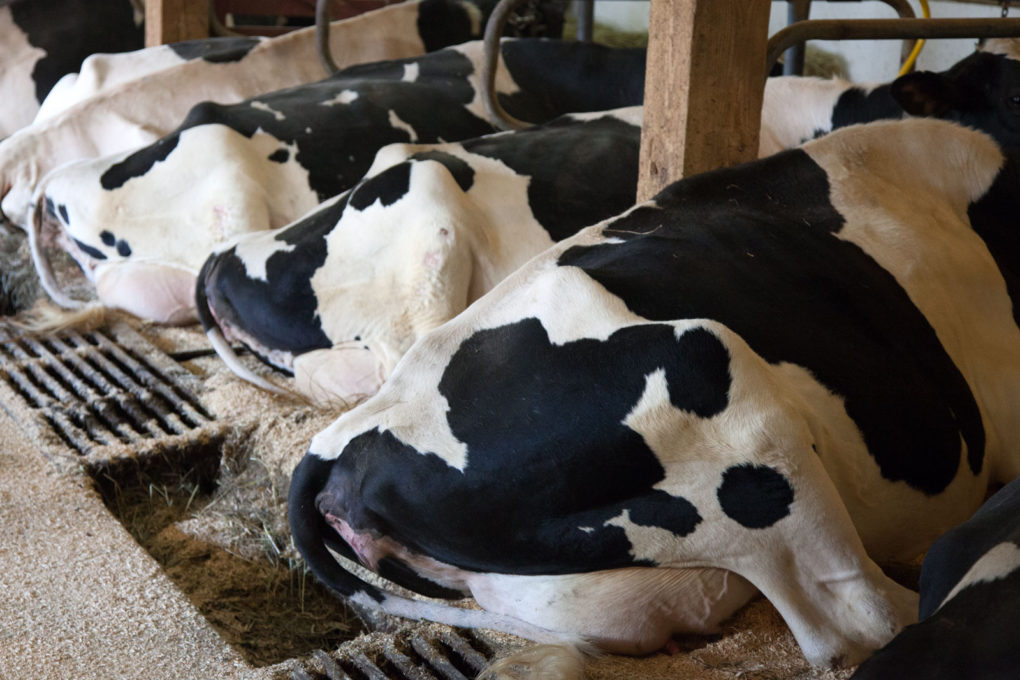 Ok, it's time to get to the chocolate!!
Kimberly matches each cow's milk flavor specifically to the recipe she's making to produce the most incredible chocolates. Peanut butter, Harper's mango, Cointreau, Madras curry, root beer, Mr. Ives mint, lime and Sambuca, black pepper and ginger, and "Daydream's" milk chocolate sea salt caramel, are just a few that we sampled! The menu changes daily depending on the seasonal availability of fresh herbs, fruits, holiday flavors, and of course the cow's milk. You can check the menu on their website.
This is artisanal to the extreme. Small batch, pure ingredients, zero preservatives. Chocolates are made today, sold tomorrow -like a fresh roadside vegetable stand, only chocolate. Heaven, right?!
Got milk?
Yes, plenty, which pairs perfectly with their chocolate!
Serving suggestion from Kimberly: Stop for a mid-afternoon coffee and pair with one of their Cointreau chocs. You can even drop it in your coffee, allowing it to melt and infuse your cup of Joe with chocolate orange deliciousness. Try it!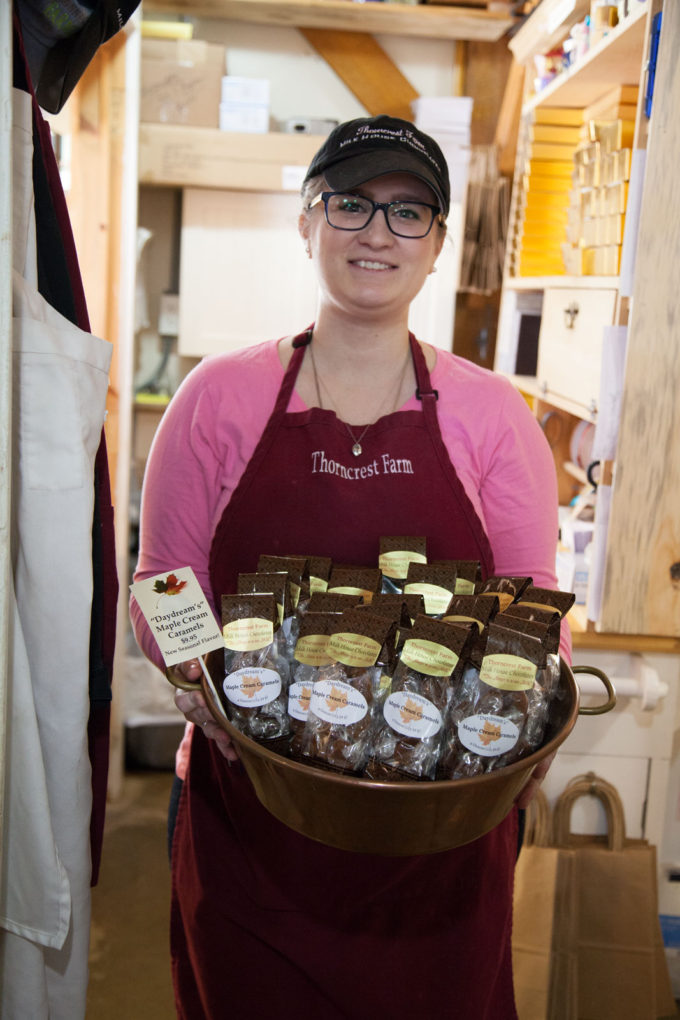 Keri, with a bushel of Daydream's maple cream caramels.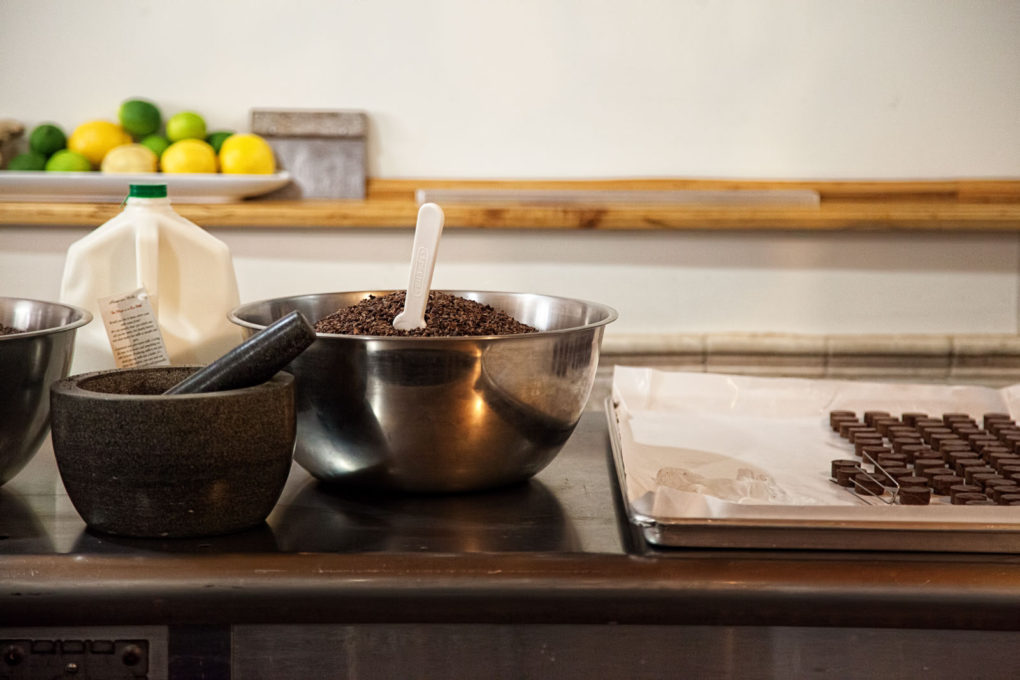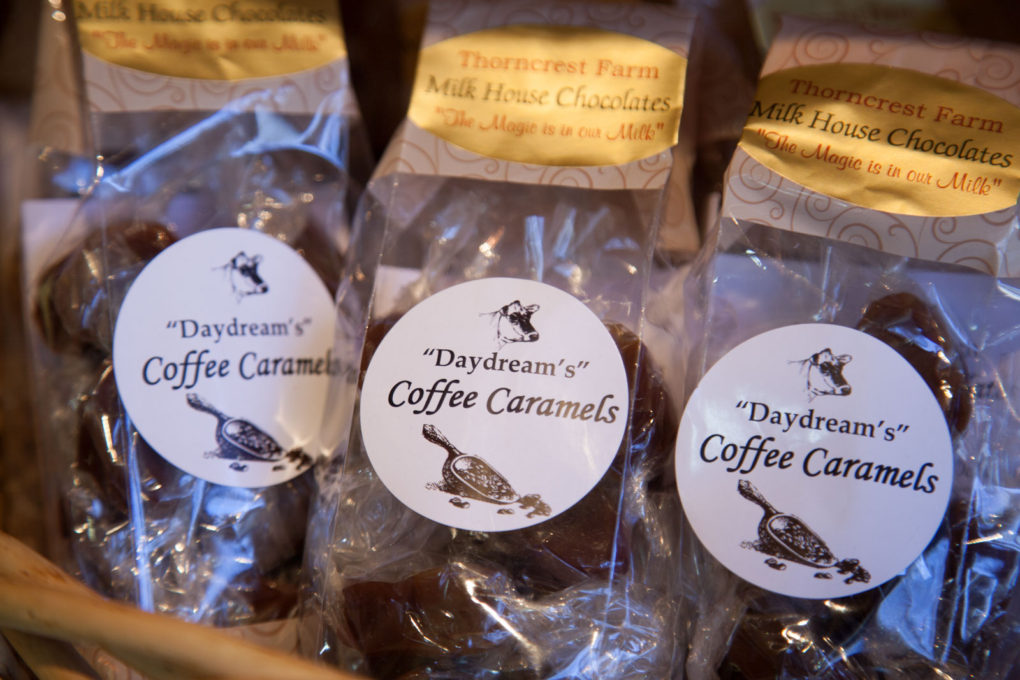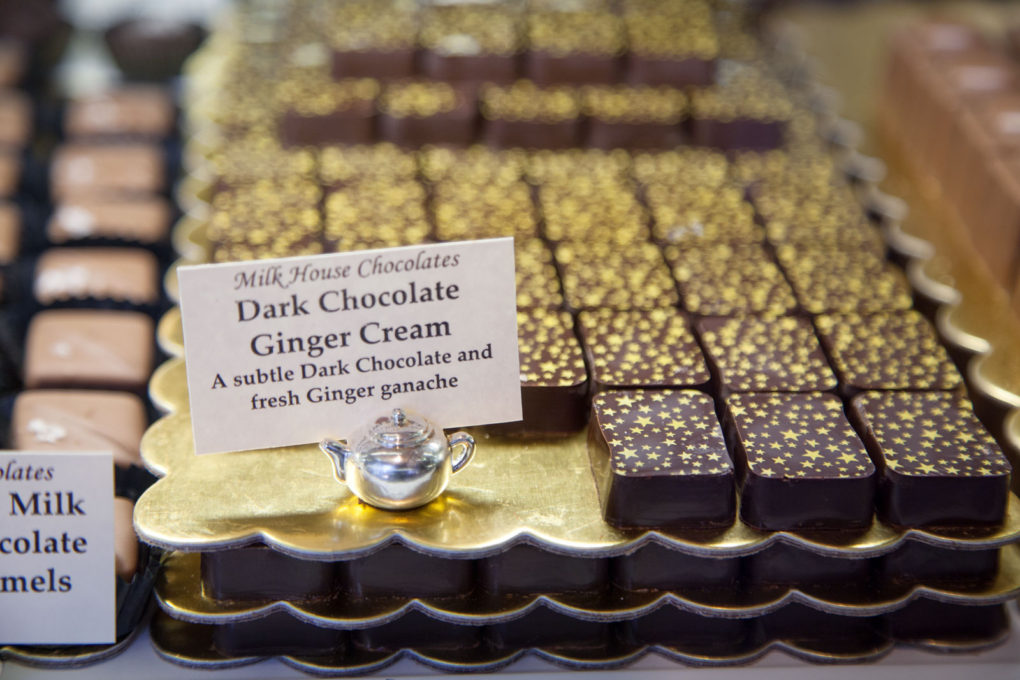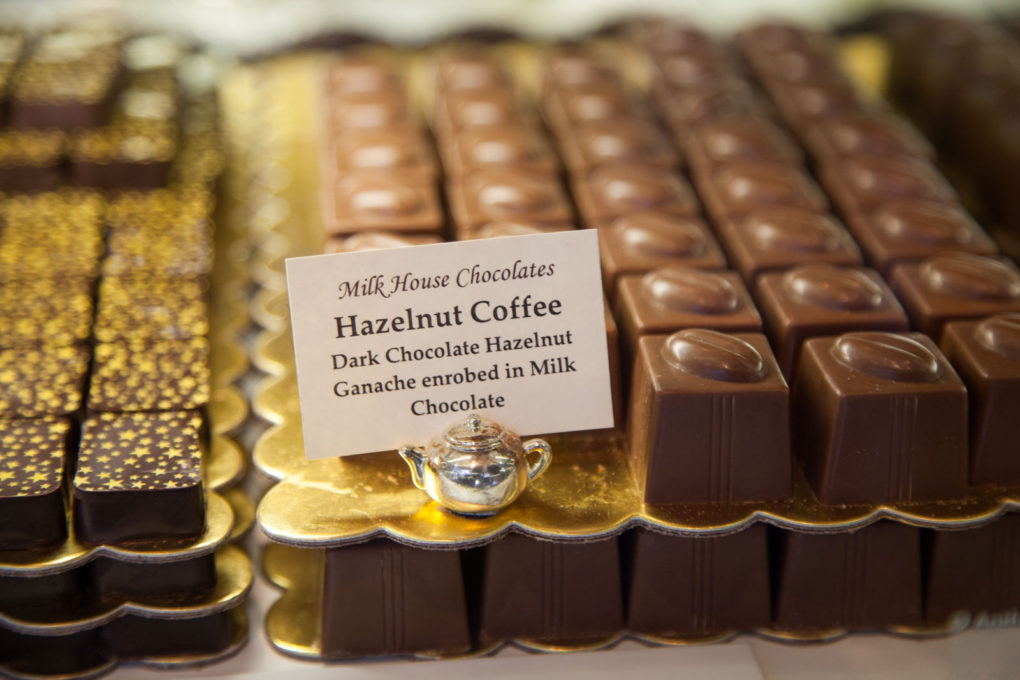 Kimberly makes over 100 flavors from January to the end of December, depending on the season, the cow, and what she wants to make!
See how we did with our impromptu pop quiz with Clint. Can you answer the questions?!
Ok, it's time for you to go get your chocolate fix and taste the difference! Let us know what you get!
---
Thorncrest Farm – Milk House Chocolates
280 Town Hill Road, Goshen, CT
860-309-2545
Pics: Lora / Words: Bev