Who runs the world? Moms! For all the selfless and unconditional love mom gives, we think she deserves an especially thoughtful gift this Mother's Day! Enjoy browsing our #shoplocal Unlocking Connecticut Mother's Day Gift Guide!
We scoured the state to find you the following 22 original gifts mom will love. Don't forget, almost all of these businesses also have online stores, so click the pic to shop their site.
Trust us, mama wants the following things!

This post is sponsored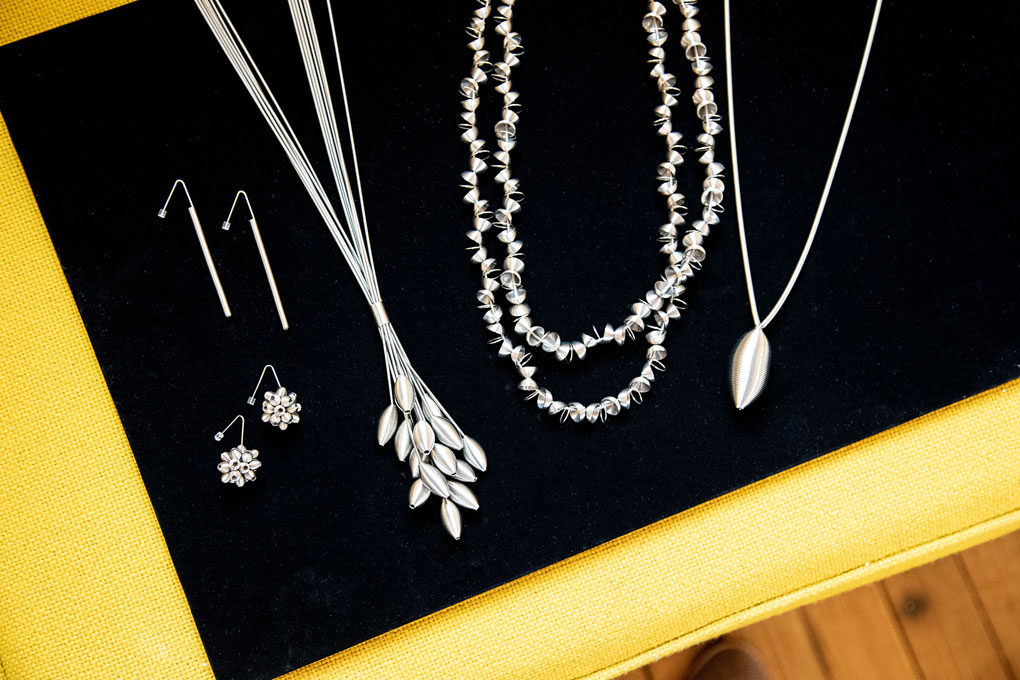 If your mom appreciates good design and originality, she'll love anything from the elegant and sophisticated La Mollla line, sold exclusively at Ameico, New Milford. The unique stainless steel spring material comes from Italy and the jewelry is assembled in France. It stays vibrant and untarnished (winning!) and ranges in price from $35 – $380.
---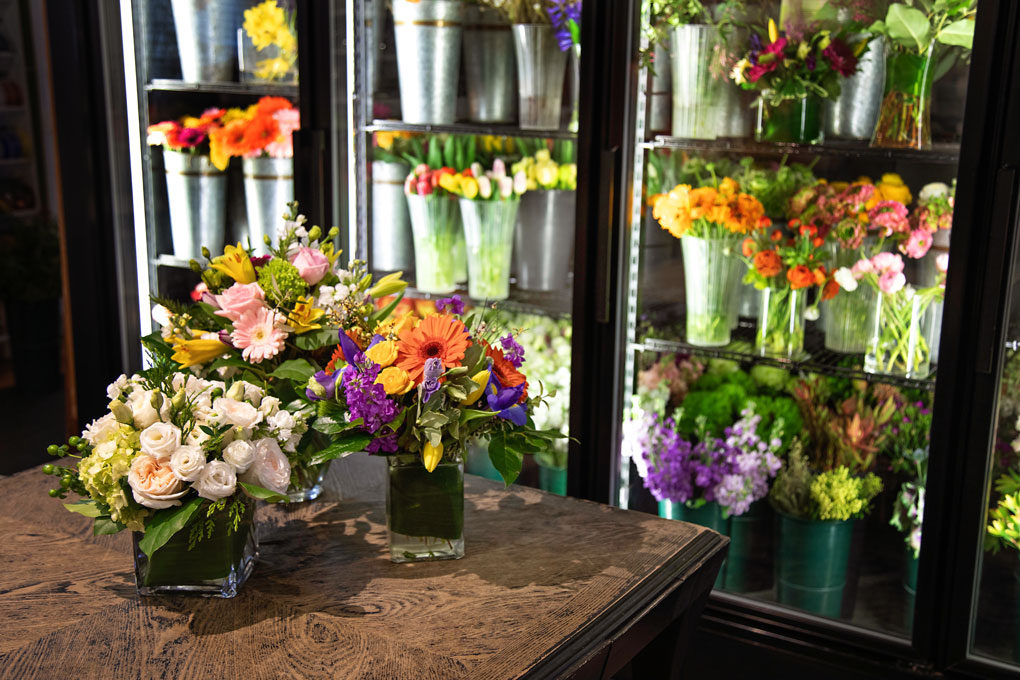 Ruth Chase Flowers in New Milford has been creating beautiful floral arrangements since 1946! This full-service florist offers unique and traditional designs to fit all budgets. They have a vast selection of fresh flowers and seasonal blooming plants to satisfy every mom. We LOVE the Enjoy Your Day bouquet.
---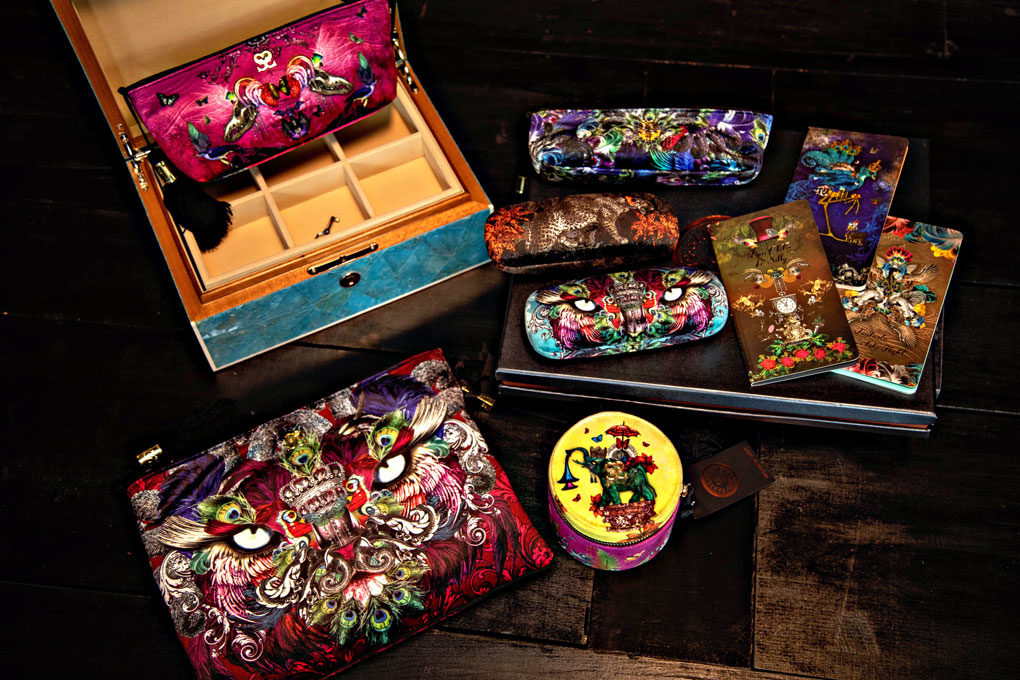 For the mom who likes a bit of flair, how about this gorgeous line of Santorus accessories available at Blueprint CT Home, in Bantam? Worldly avant-garde treasures – that's what you'll find at Blueprint. Enjoy the eye-feast online or in-store. Blueprint CT Home is opening their second location Mother's Day weekend at 970 Farmington Avenue in West Hartford!
---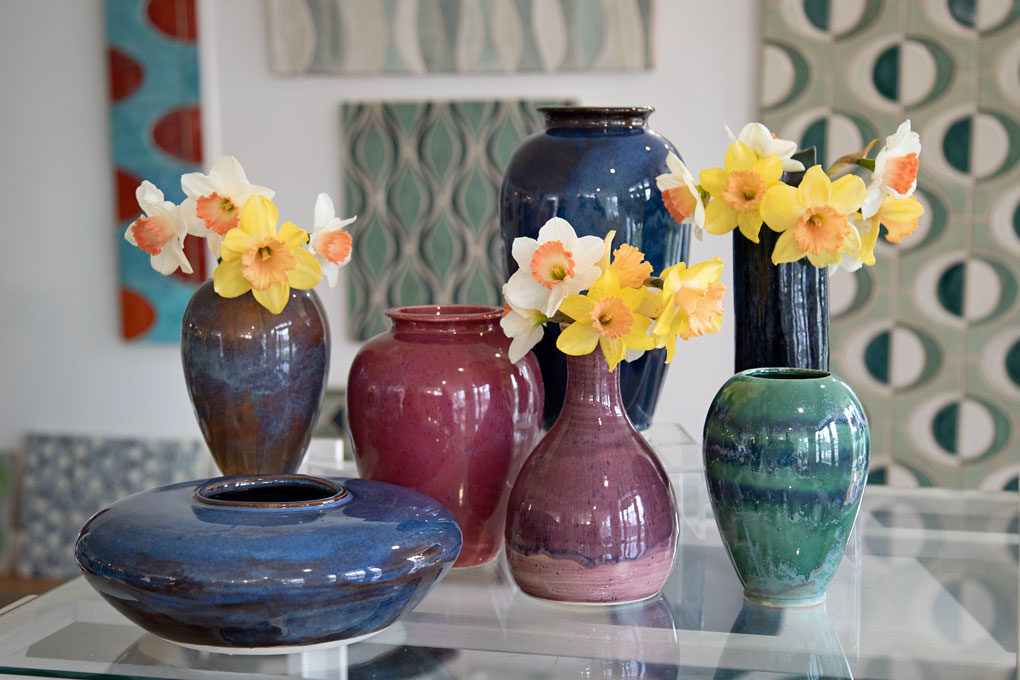 These flower vases from Bantam Tileworks in Bantam are so pretty and won't break the bank by any means! Handmade in the studio attached to the showroom, you'll easily find just the right vase for mom. We suggest presenting it to her filled with happy daffodils. Or ask for the signature Bantam Tileworks gift wrap, it's a thing of beauty!
---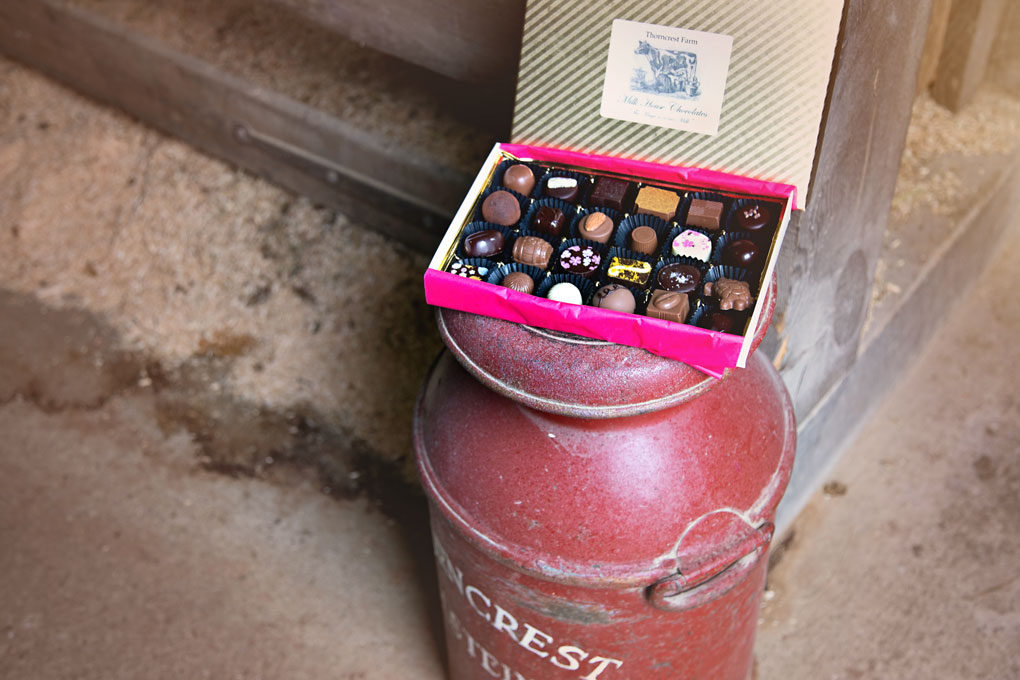 Sweet tooth mamas will love Thorncrest Milkhouse Chocolates – no doubt about it! Either order your mom a Mother's Day gift box online or even better, make a day of it and go visit Thorncrest Farm in Goshen! Make sure you say hi to the cows before heading into the chocolate boutique. There's a good chance you'll see some adorable cow moms with their new calf babies!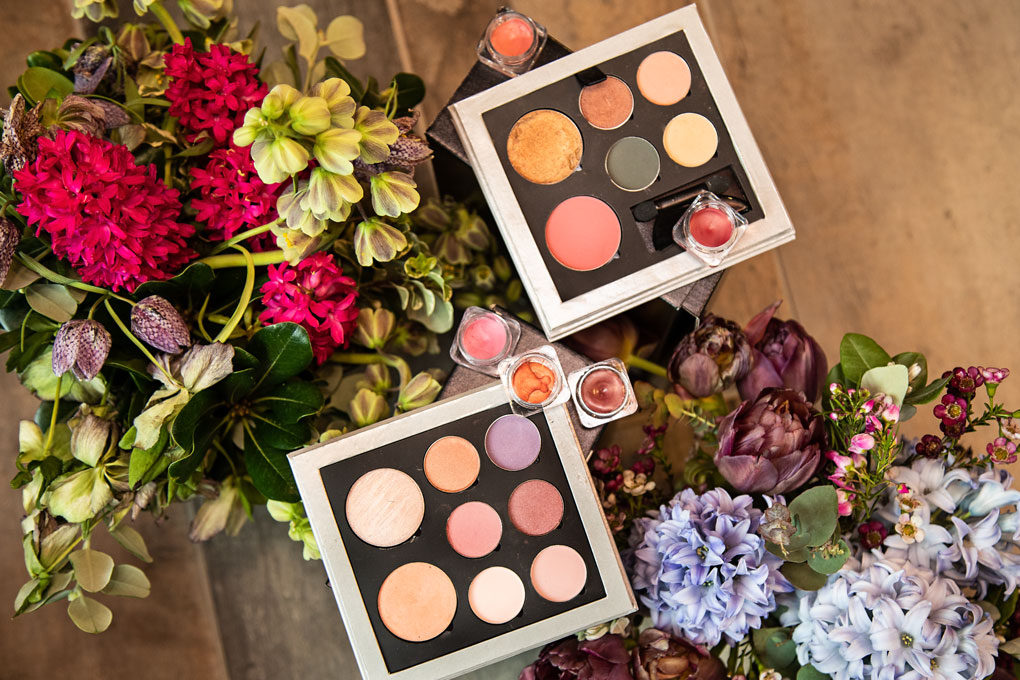 She'll thank you profusely for a custom skin care and cosmetics blending experience at Lulu The Face Company, Litchfield! Check out the LuLu Love List Box for mom. When you spend over $100 a private consultation is included. Fresh spring colors and makeup created just for her – that's what she wants!
---
Did you know that there's no such thing as too many cute pouches? It's true, and we think these Stubbs and Wootton needlepoint pockets will be a perfect addition to her collection! Exclusive to George Home in Washington Depot, these bespoke beauties are available in three patterns for $75 each.

---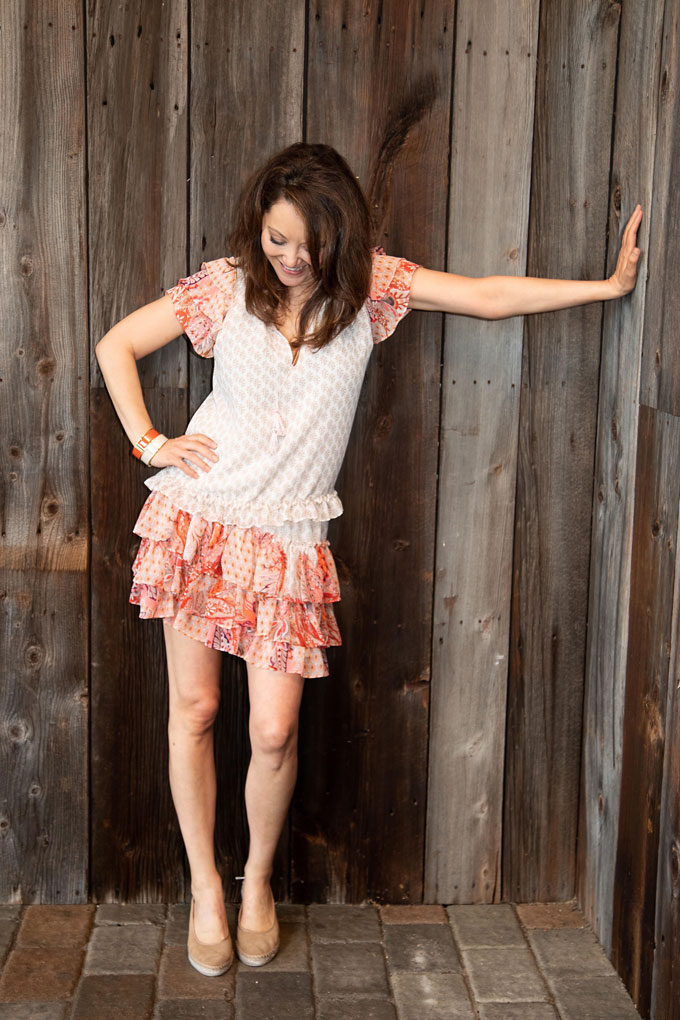 New stylish outfit perhaps? Visit Shop Cathy B in Woodbury for a fun shopping experience with staff who are ready to help pull together the perfect outfit. Awesome for moms with a passion for fashion! They also have cool jewelry, accessories, candles, soaps, and lotions.

---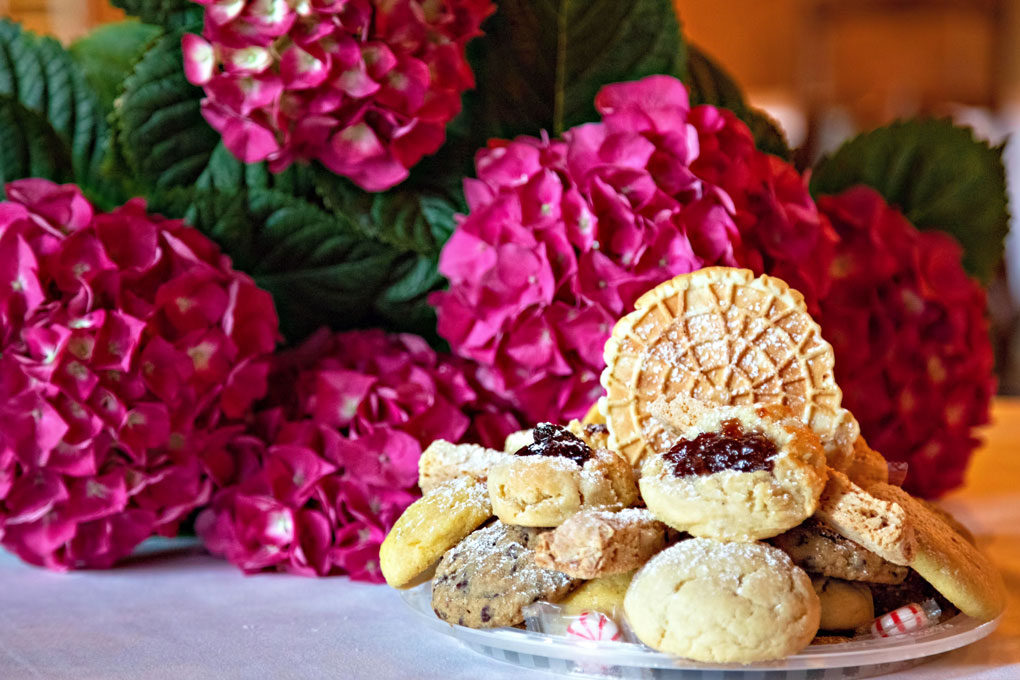 A generous tray of homemade John's Cafe Cookies and Sweets plus a plant from next door at Woodbury Farm Market for $50? No-brainer! Or, how about treating her to a delicious dinner? During the month of May, buy a $100 gift card for John's Cafe – serving incredible New American cuisine – and receive a $20 voucher to use at a later date.
---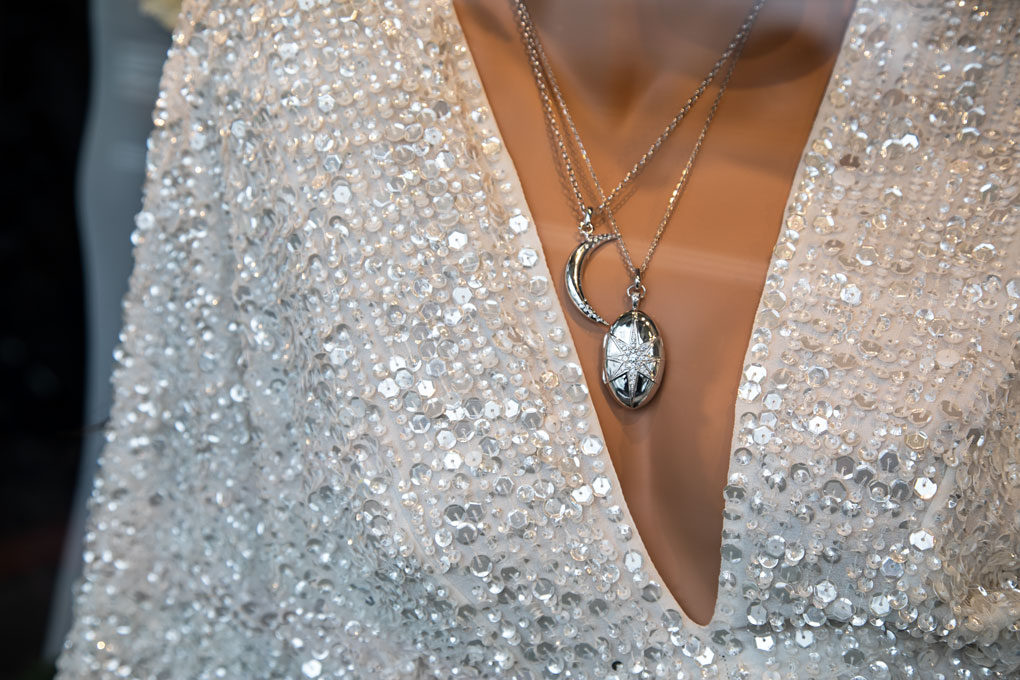 Let mom know that she is your moon, your stars, your everything this Mother's Day! These Monica Rich Kosann luxury lockets can be found at Onyx Jewelers, Watertown. The beautiful line is both contemporary and timeless. You can even have a complimentary photo sized and placed inside. Mom is going to name you her favorite child when she opens this gift!

---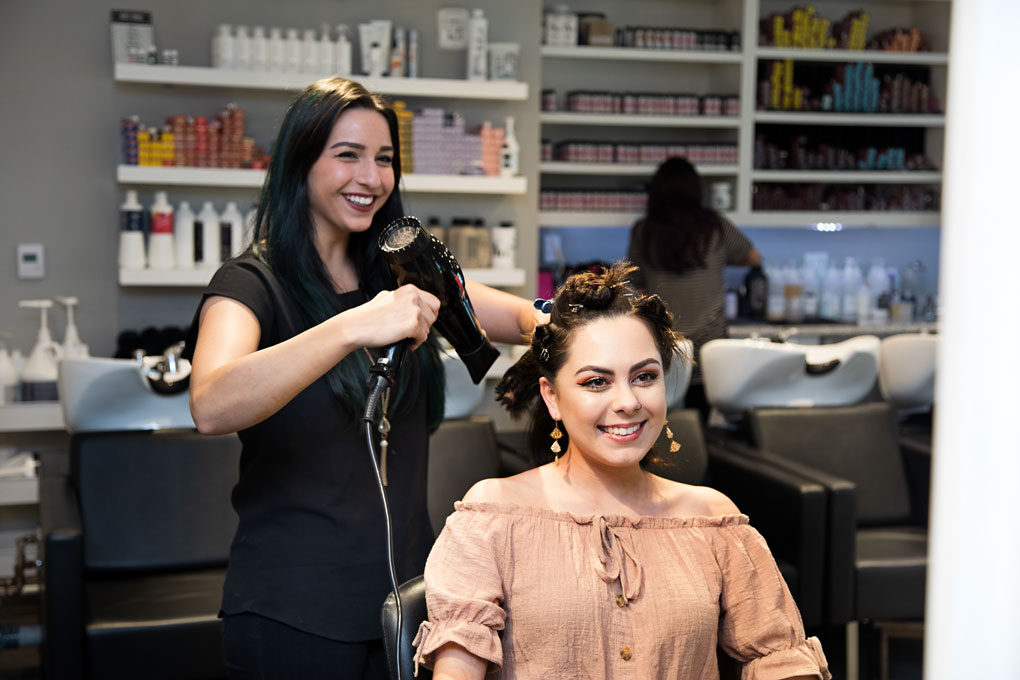 Whip Salon is a full-service salon located in Ridgefield and Westport known for its top talent, exceptional customer service, and ultra-hip vibe. Their Blowout 3 Pack for $110 makes an excellent Mother's Day gift. They never expire and maybe she'll even share one with you. Enjoy a complimentary Prosecco when you visit. ?

---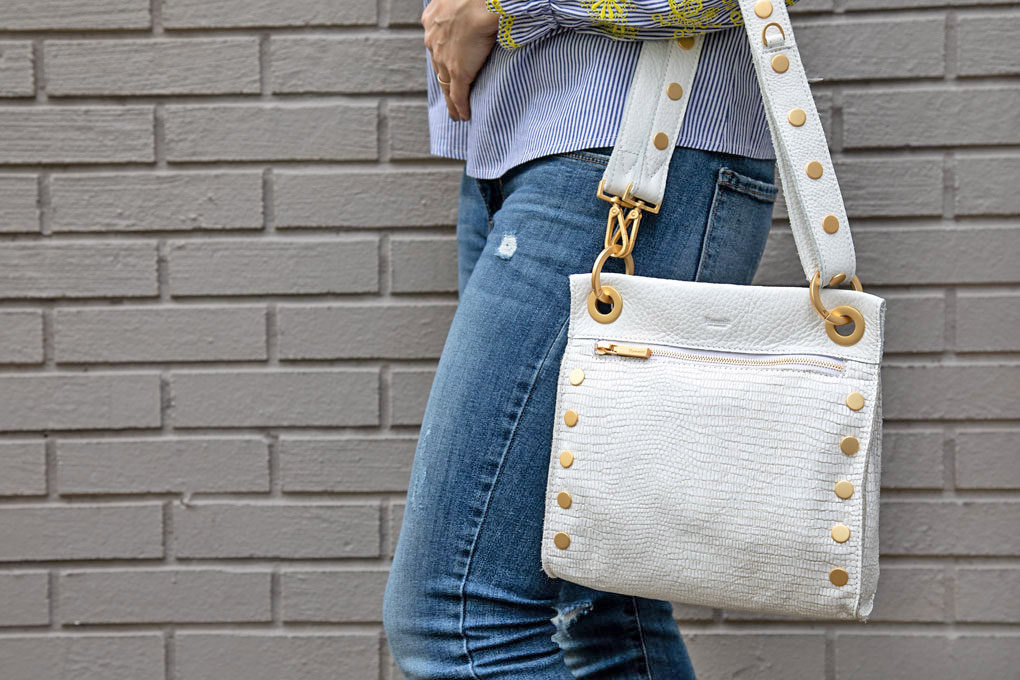 Blue Star Bazaar is a unique clothing and gift boutique for women and girls located in Wilton. There you'll find Hammitt bags, sure to be a big hit this Mother's Day. Who wouldn't want this versatile bag with just the right space and pockets for everything, detachable and adjustable straps? Prices range from $75 to $525 and come in the coolest of colors.

---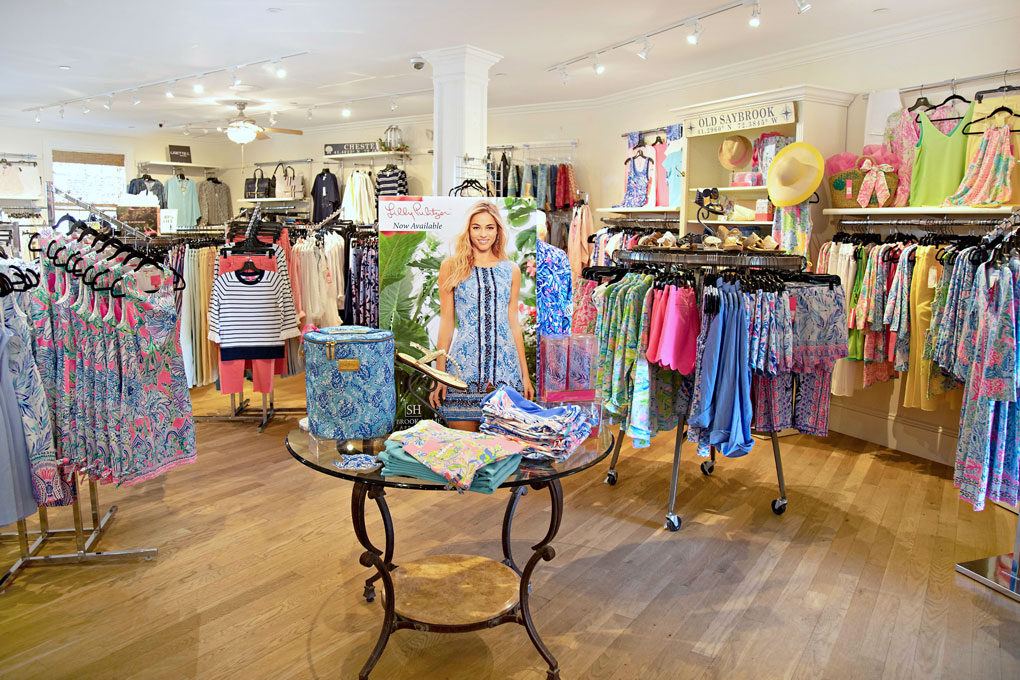 Saybrook Home Apparel, Old Saybrook is excited to now offer the brightly patterned coastal and tropical inspired line of Lilly Pulitzer clothing, shoes, and accessories. Perfect for Mother's Day! Choose from over 75 different pieces ranging in price from $50-$325. The iconic brand also offers 'Mommy and Me' styles, now available in-store at Saybrook Home Apparel.
---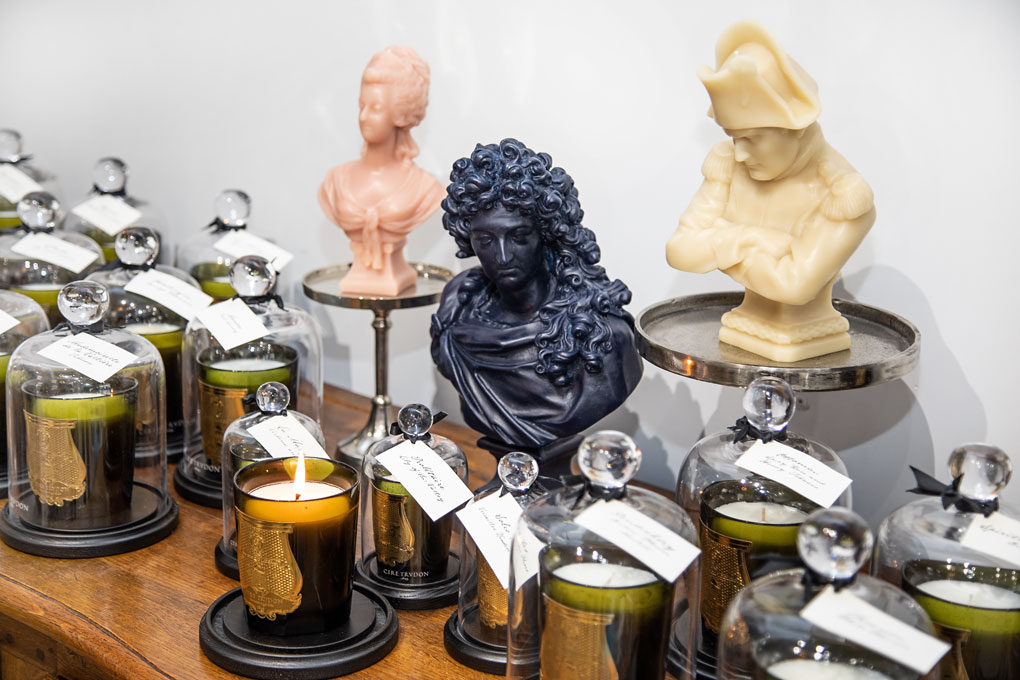 Adore in Mystic is one of the very few stores around to carry Cire Trudon Candles, the oldest continuously made candle manufacturer in the world (1643!). The candle fragrances are a complex mixture of heavenly scents. This is the candle of all candles and a fabulous Mother's Day gift. Swoon!

---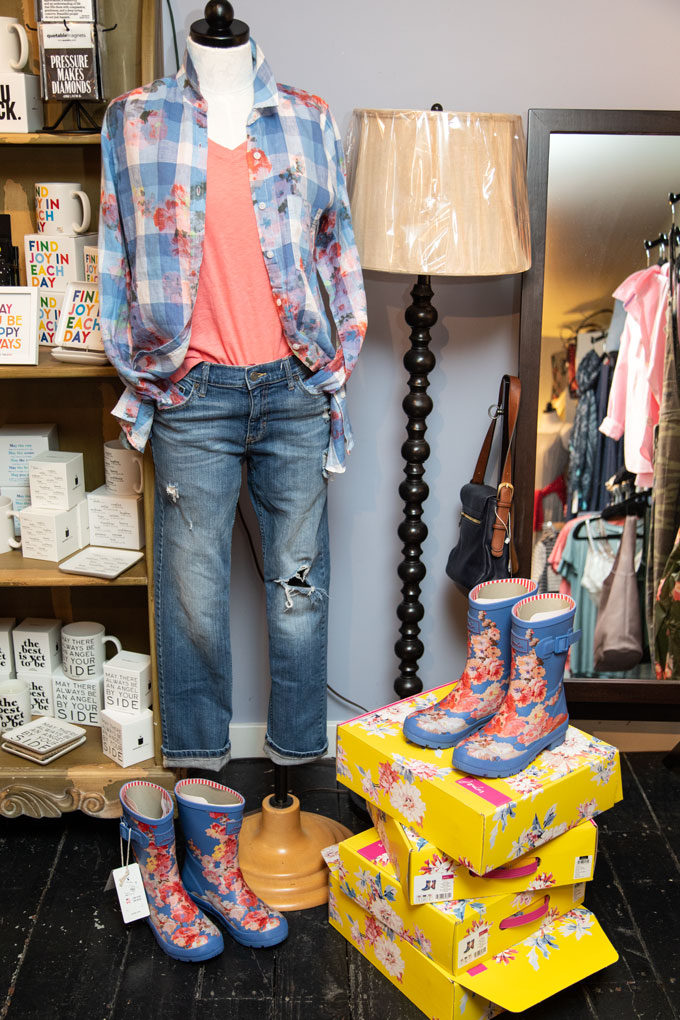 Pay Newbury Place in Southbury, Washington Depot, or Essex a visit for a wide array of ideal Mother's Day gifts. You're going to wish you'd discovered this store sooner! Each shop is chock full of cute accessories, jewelry, candles, clothes, bags, and customizable items. How about these Joules rainboots? Love!
---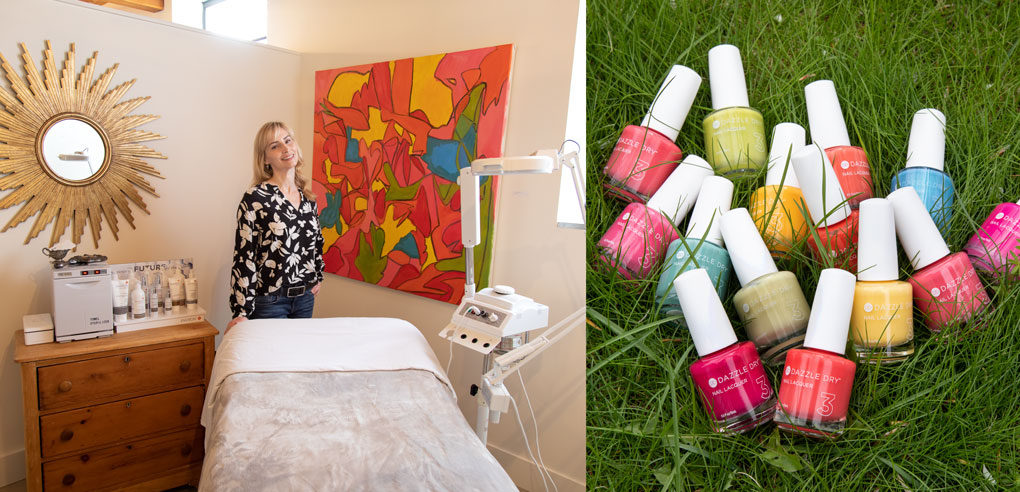 Help mom feel as pretty as she is with an Environ #rebornbeautiful clinical facial or a Dazzle Dry non-toxic long-lasting manicure & pedicure…or both! At Byrde + the b, Washington Depot, she'll be pampered in the chicest of environments. Mani-pedi $90, 60-minute facial $135, or both for a "mention Unlocking CT" special of $200!

---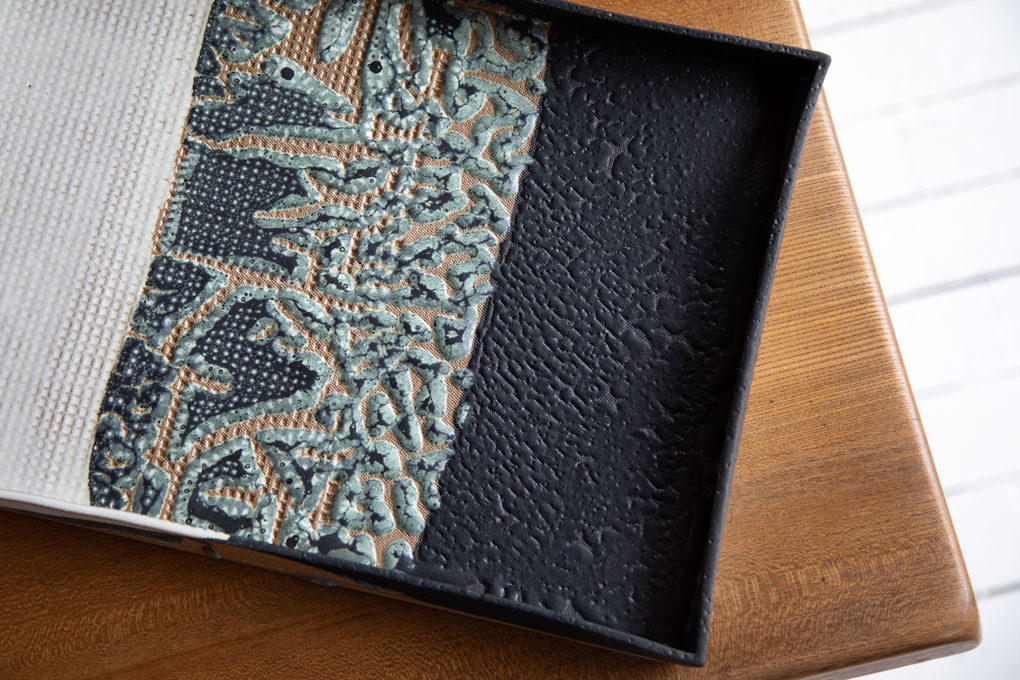 If your mom is known for her great taste, she'll certainly love any gift from Dumais Made. All of their pottery is handmade in a handsome studio located in the Bantam Arts Factory, also doubling as a showroom. Each item is one of a kind with a modern minimalistic edge! You'll find pottery table lamps, candlesticks, vases, trays, bowls and more. Charlie and Kevin welcome visitors as does their friendly studio pup, Friday!


---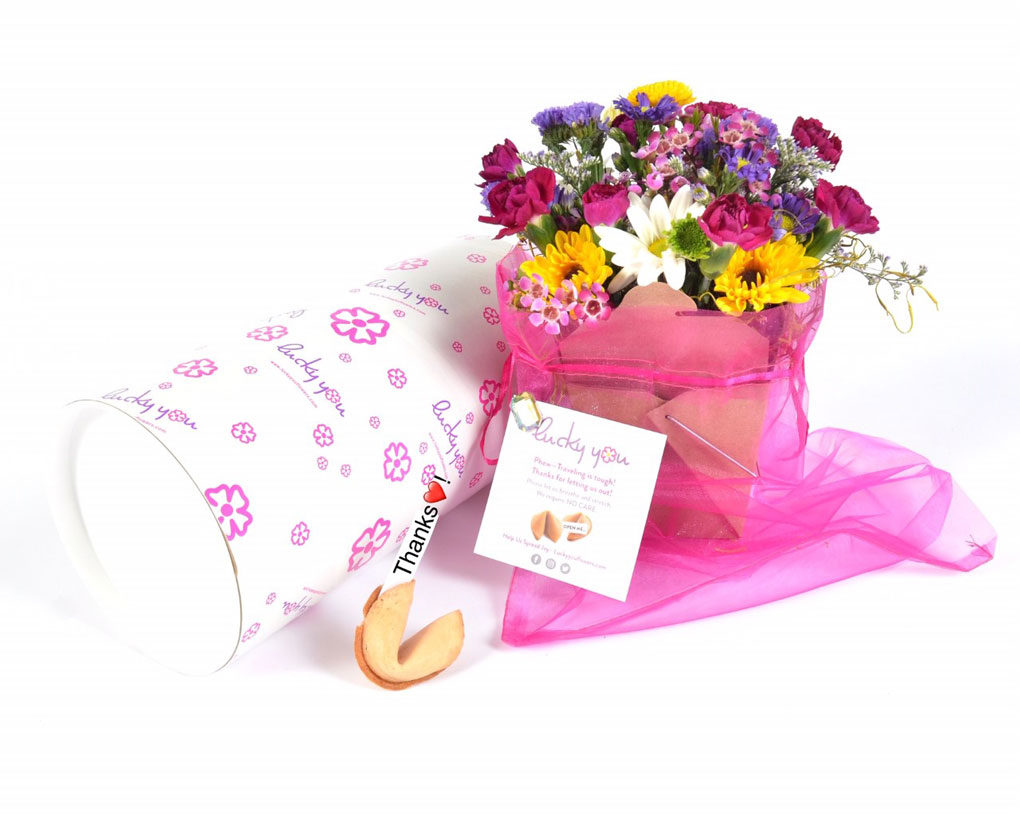 Lucky You Flowers based in Simsbury creates adorable, long-lasting floral arrangements in take-out boxes and include a personalized message tucked inside a fortune cookie. The delightful arrangement will be delivered right to mom's door or mailbox for a very affordable $29.00 (inc shipping)! How about a subscription?! Yes, please!

---

Mother's Picnic Day at Sunset Meadow Vineyards, Goshen! Pick up your pre-ordered box lunches to enjoy with mom. For every boxed lunch ordered get a FREE Pamper Pack! ($10.00 value, limited to the first 25 mother's lunches). Lunches must be picked up by 2 PM. Call 860-201-4654 to reserve your boxed lunch today! $18.00+tax (all options are available gluten-free)
---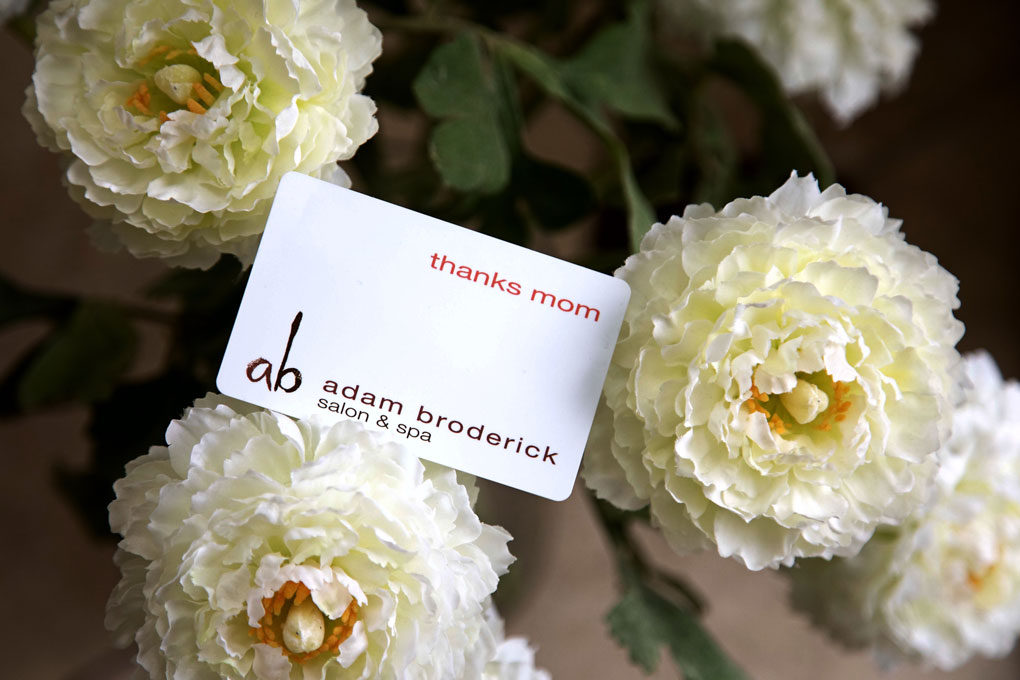 She can visit either Ridgefield or Southbury locations to have the Adam Broderick experience! A gift card to AB is the perfect way to treat any mom. She can pick from a series of facials or massage, a salon session, boutique shopping spree, or luxe spa afternoon! For every $175 gift card you purchase receive an additional $25 gift card (through May 12th).
---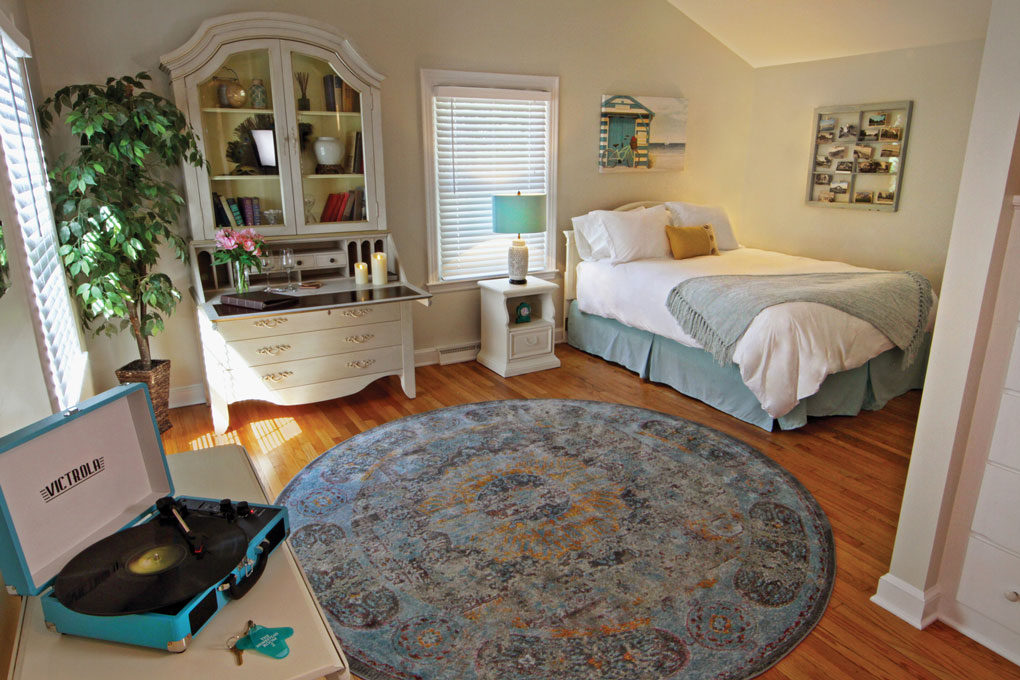 A getaway for mom! The Homestead, Madison lends itself as an excellent spot for a relaxing getaway, group event, or family gathering. Whether mom is relaxing in the sunroom, warming up by the fireplace, or getting a massage outdoors, she'll be happy as a clam here!

---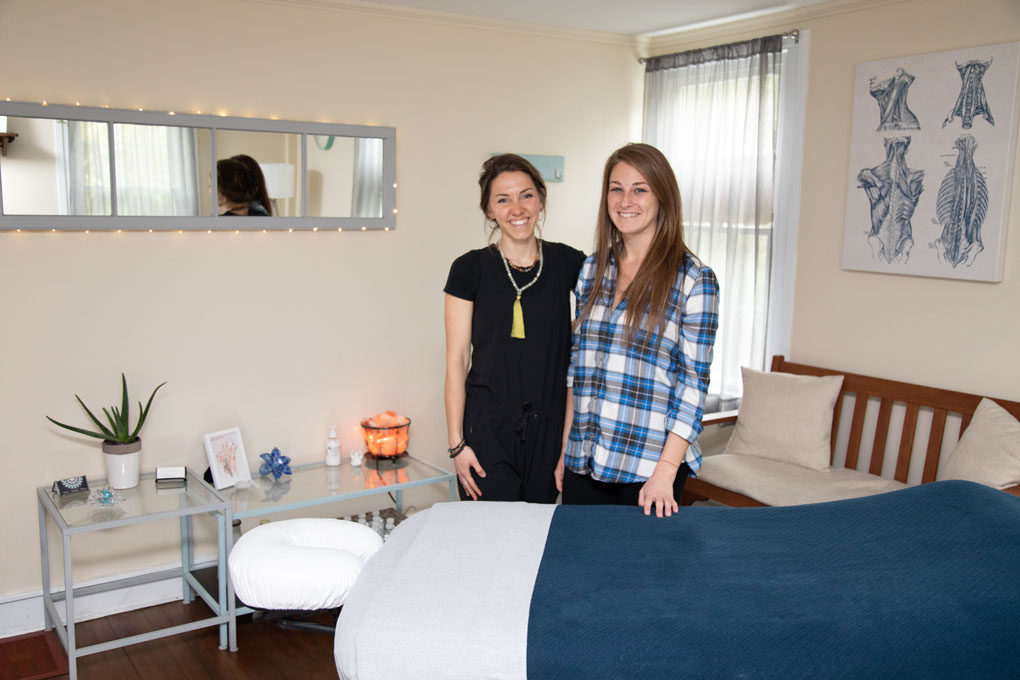 Help your mom discover the benefits of massage therapy with Gina and Brittany this Mother's Day in New Preston. Go relax together and receive a couples massage with your mom, or single sessions are also available. Contact them to get a gift certificate today. From personal experience, we give these ladies two firm thumbs up!
---
Words: Bev / Pics: Lora (Except those provided by The Homestead, Sunset Meadow Vineyards and Lucky You Flowers)