With a new home in Lora and Michael's near future, home furnishing stores are currently at the top of our shopping agenda. Where do we begin to find new awesome stores in new awesome towns across CT? We scour Instagram for inspiration and a store with a fantastic looking feed (it's how we find the best places!). Welcome to Adore, located in Mystic.
Post sponsored by Adore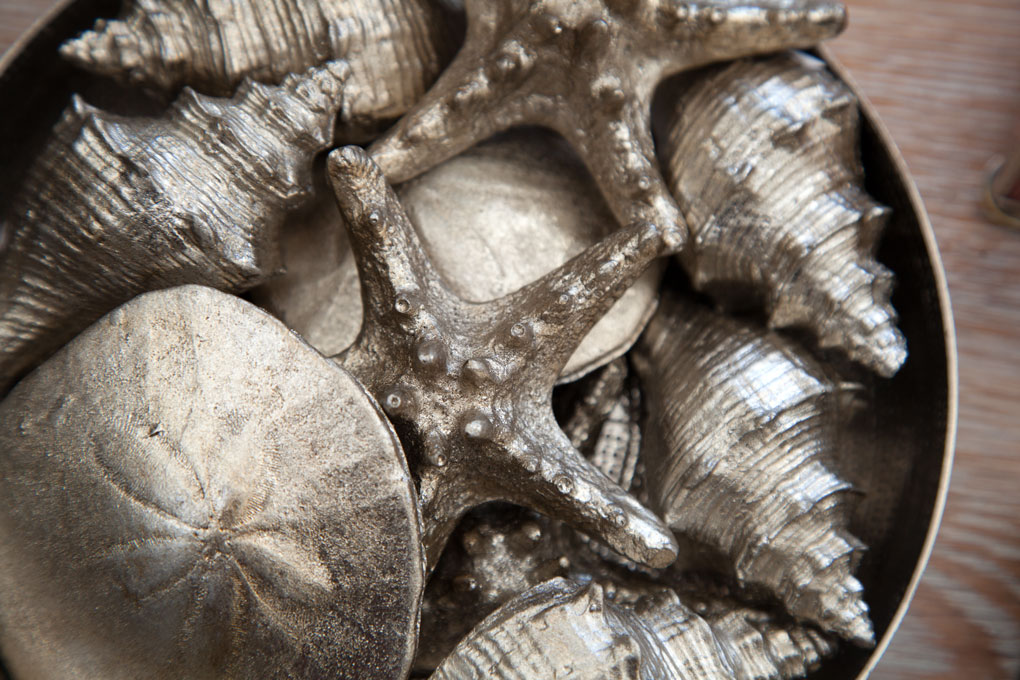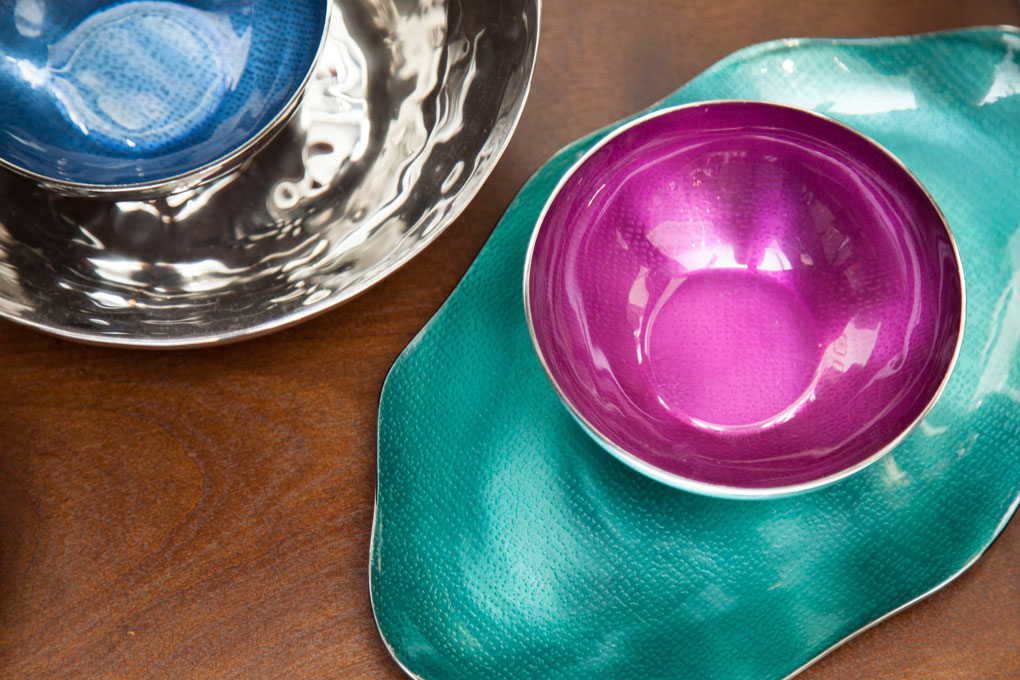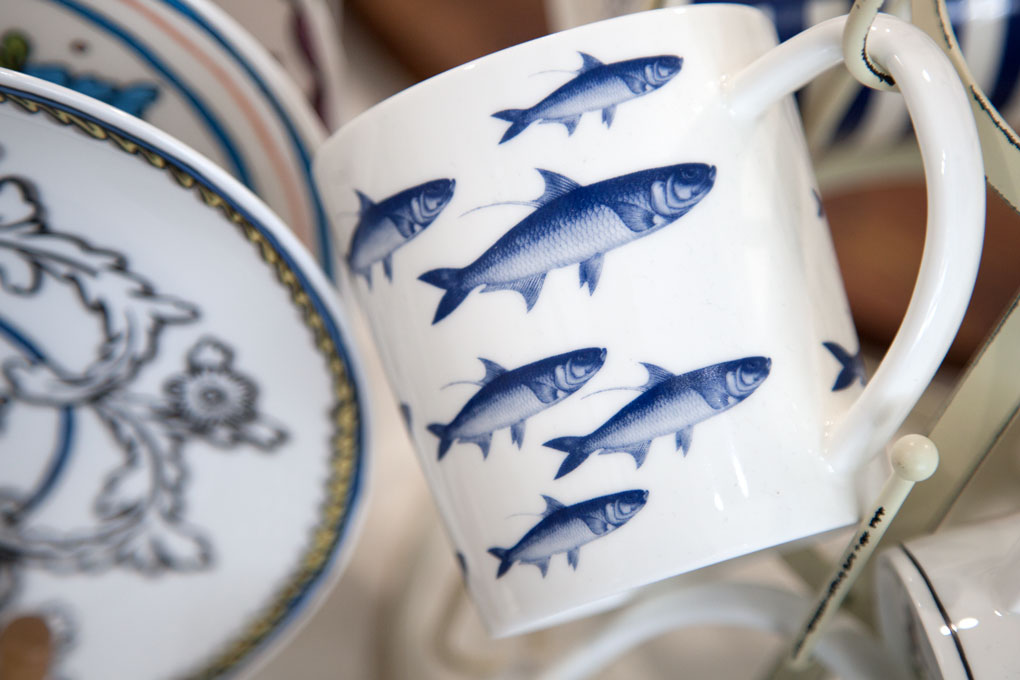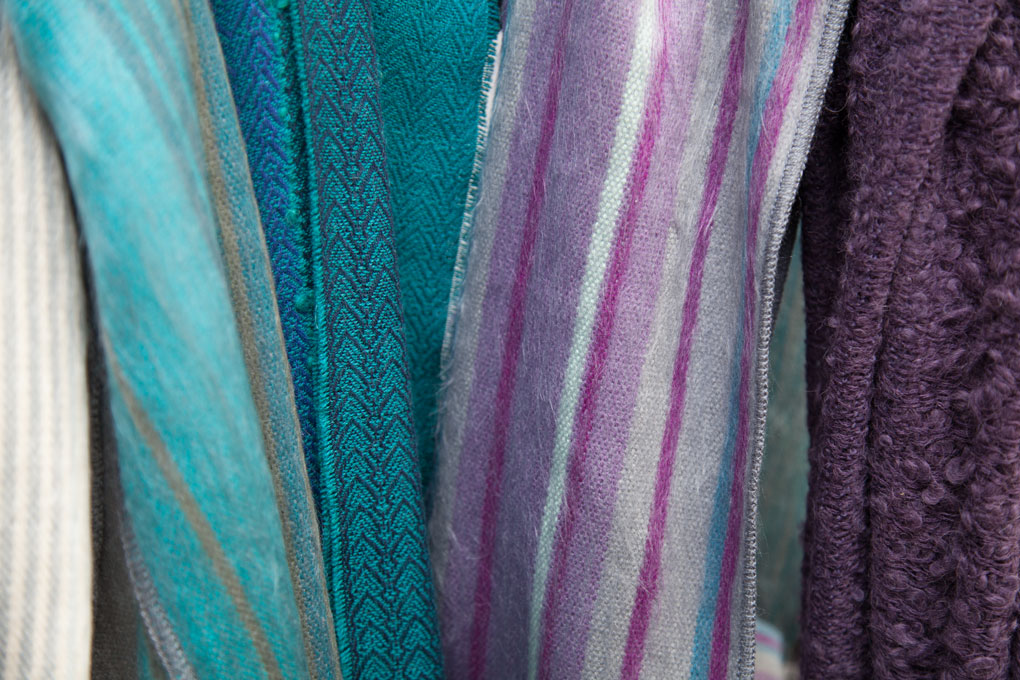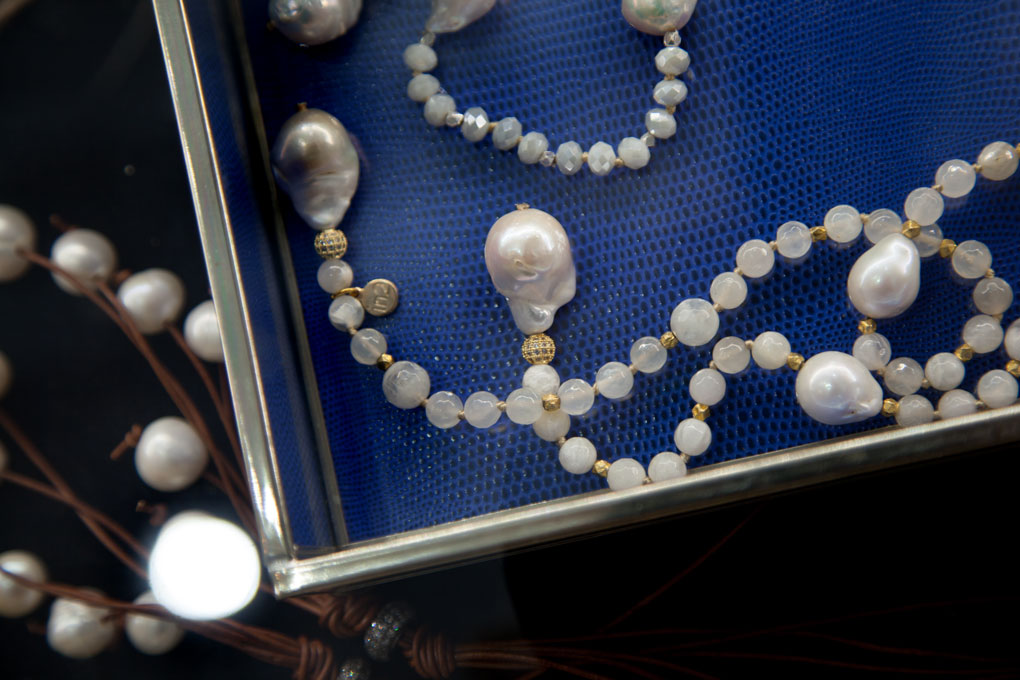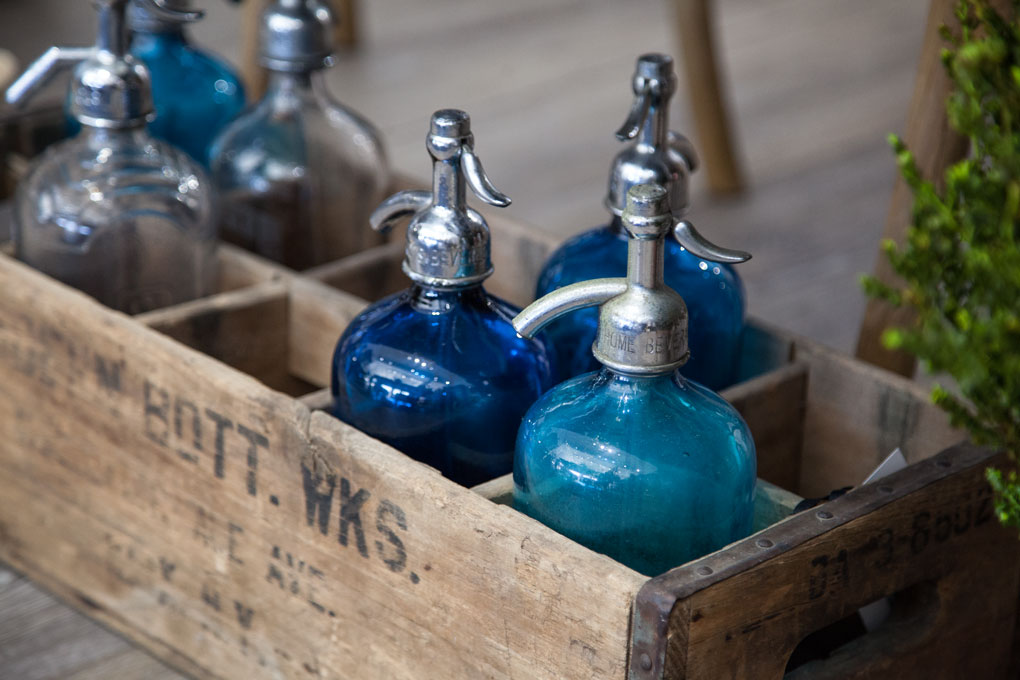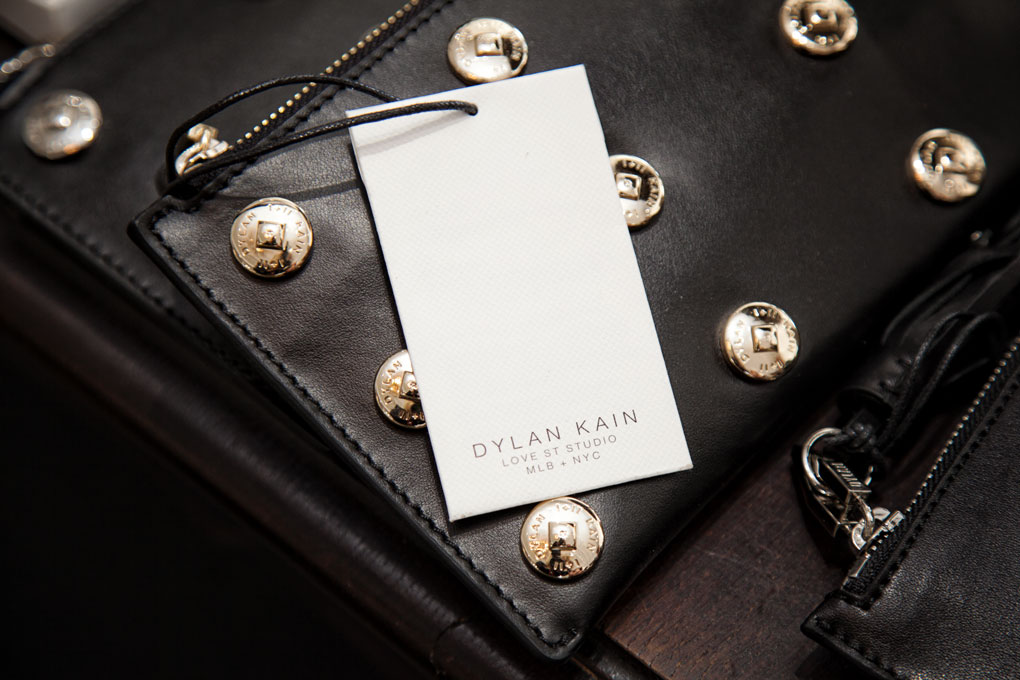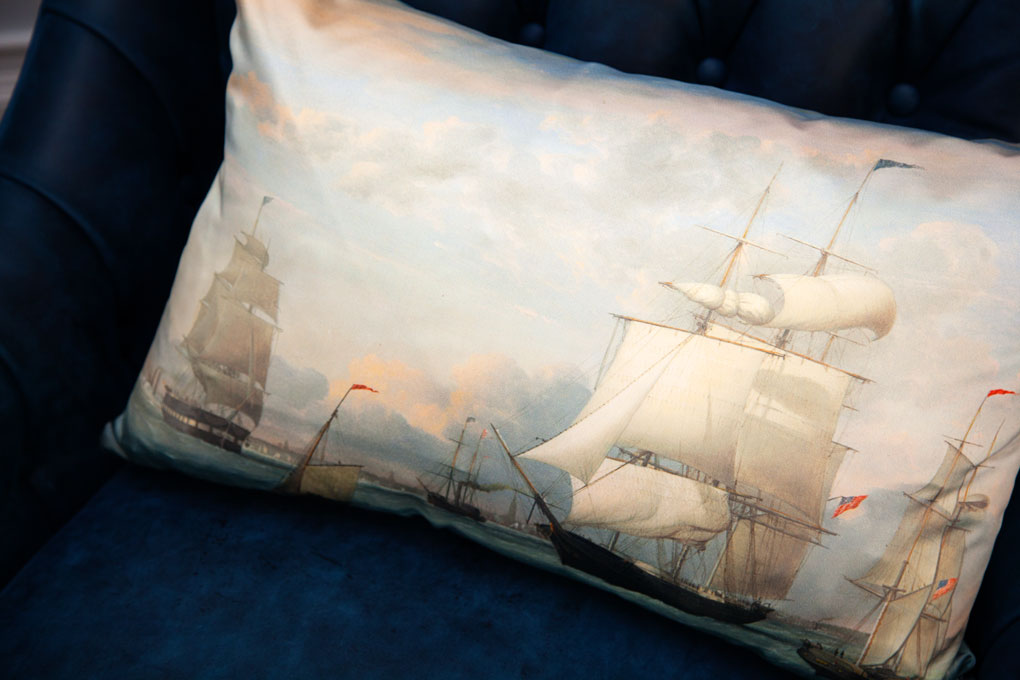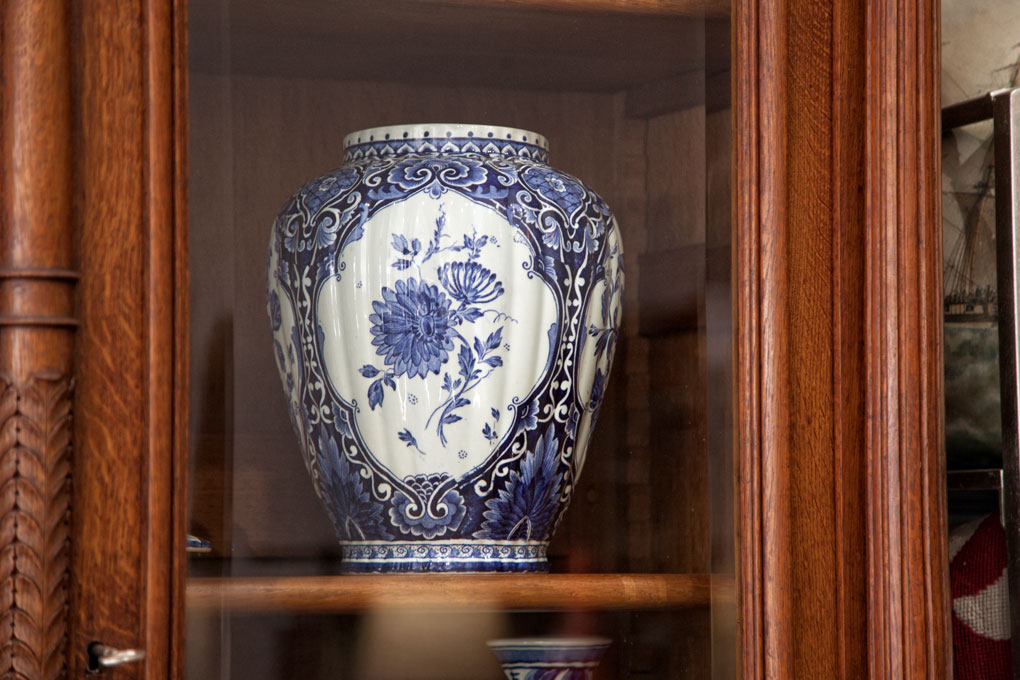 Tell us more. What's Adore?
Adore is a blend of vintage and modern furniture, decorative products, and gifts that have been obtained from around the world.
For us, visiting Adore was like a trip to Pinterest-land! A feast of good taste for our eyes, we "pinned" so many things we loved! Co-owner Deborah Kollmeyer gave us a tour of the store and filled us in on the various companies they buy from, and pieces they've picked up during her and her husband, Rick's treks around the globe.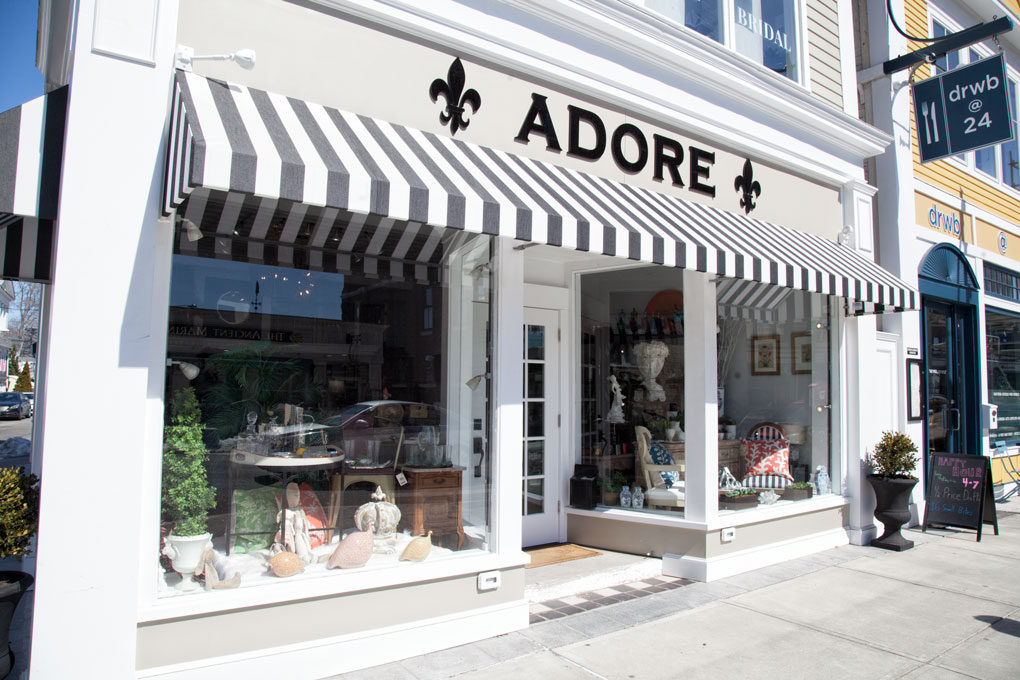 Location, location, location…
Their location is everything, and pretty idyllic too, located on downtown's West Main Street. The corner 1800s historical building has tons of natural light streaming in through the huge windows which look out on tourists, weekenders, and locals walking by. So lovely.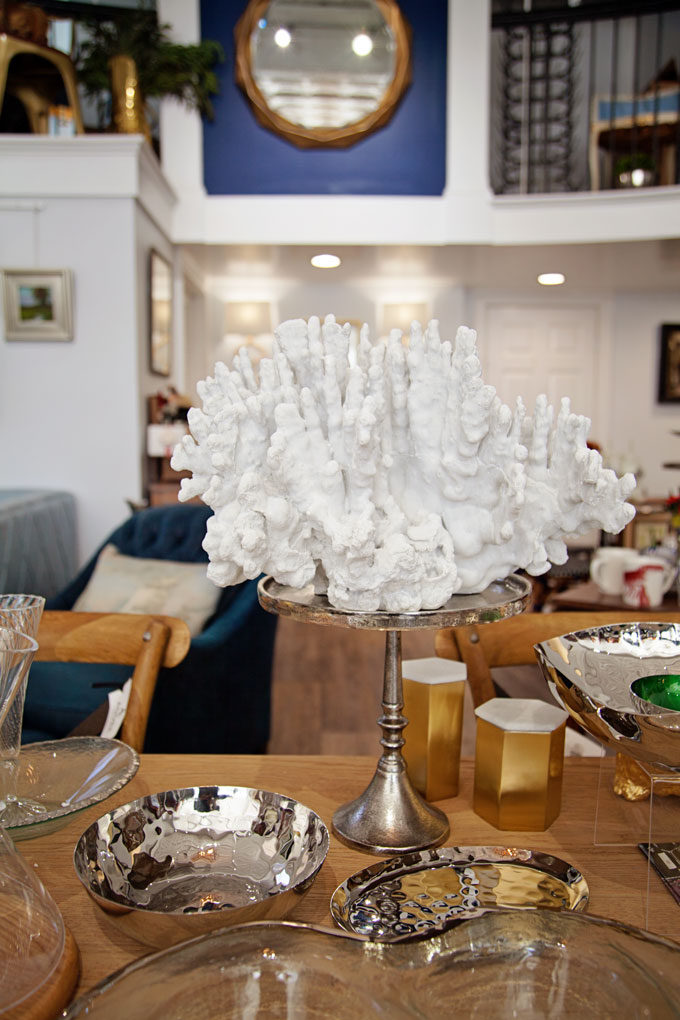 The Goods
Not only do they have luxurious furnishings for the home, they also have the best selection of unique gifts in all price ranges that we've seen in a long time! From handmade umbrellas from Italy, to hand-painted bowls from Turkey, we found hidden treasures on every shelf from so many different countries. Also, gorgeous jewelry lines that were new discoveries for us. Pin, pin, pin!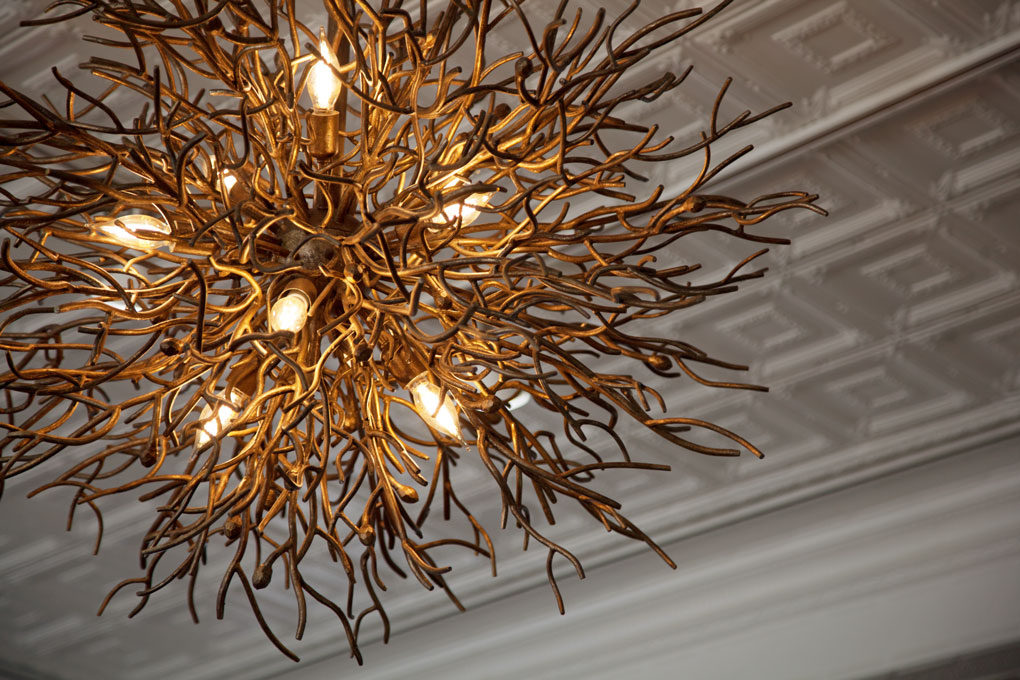 The Visionaries & Owners
Adore's unique home & gift items from around the world are carefully selected and gathered by husband and wife team, Deborah and Rick Kollmeyer. Open since October 6, 2017, the store has been a joint adventure for them both. They've blended their talents; with Rick concentrating on marketing and Deborah using her vast design background to build Adore.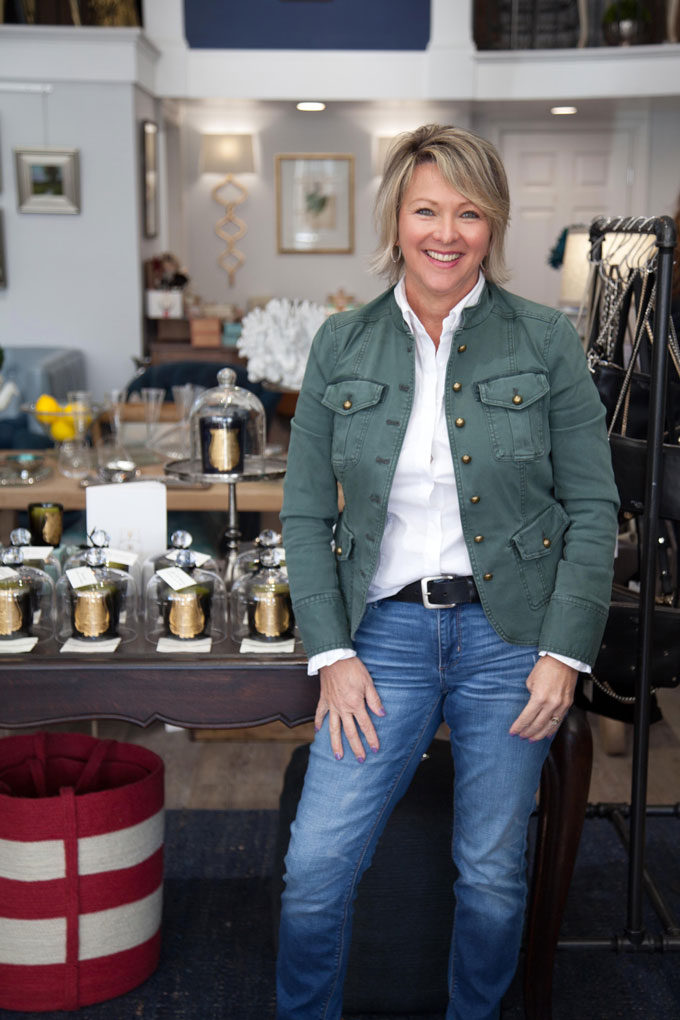 Before Adore…
Over to you, Deborah!
I'd had an interior design business for 16 years when our tenant told us she was not renewing her lease. So, we decided to take a leap of faith and open a store. We visited Mystic and thought it would just be a summer place for us, but we fell in love with it and moved here from Massachusetts. Once the decision was made, Rick and I traveled to Europe where we selected unique and interesting pieces of furniture and accessories.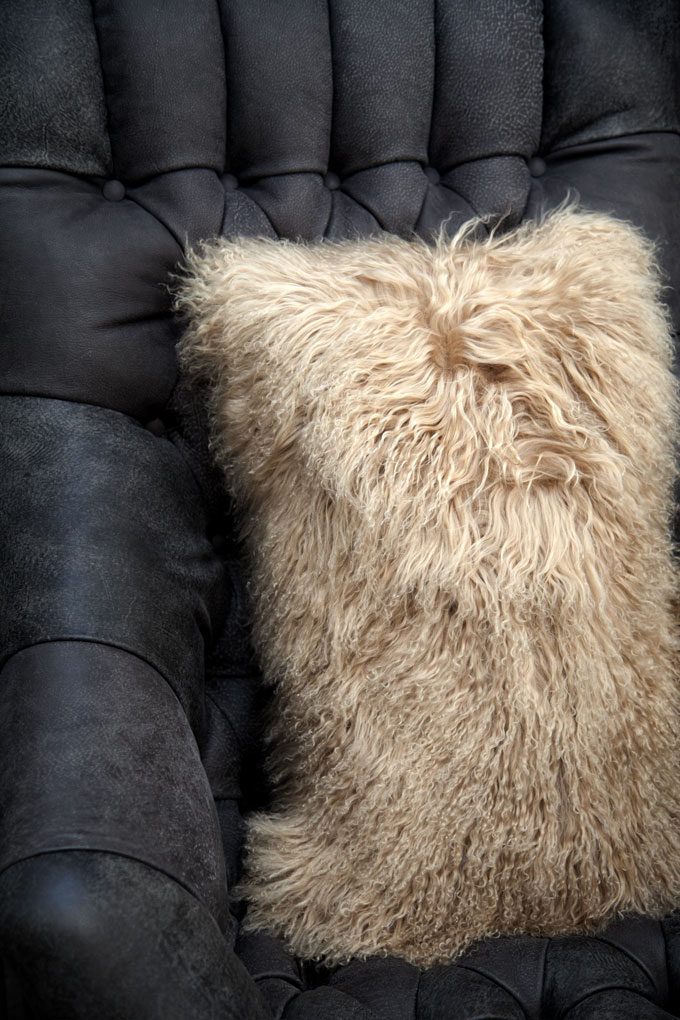 Furniture + Design
We have furniture pieces from France & Belgium with curved doors and drawers with beautifully inlaid wood tops. We also carry unique furniture pieces that are made in the USA. These pieces can be custom ordered from the many types of leather & fabrics the company offers. I like to mix different materials and looks together. We have items to suit classic to contemporary tastes.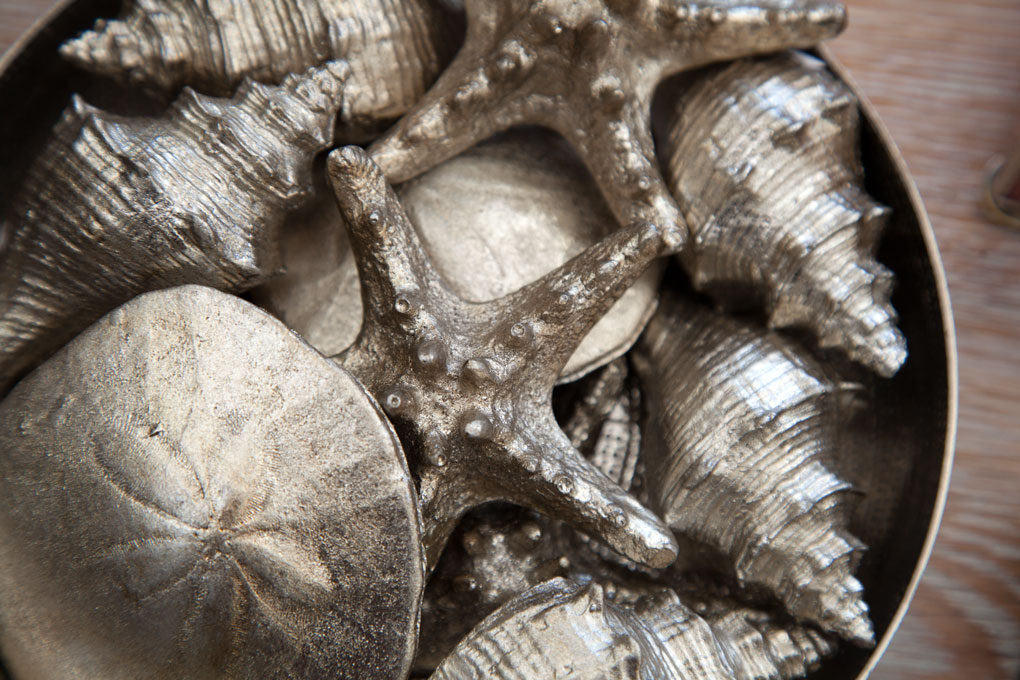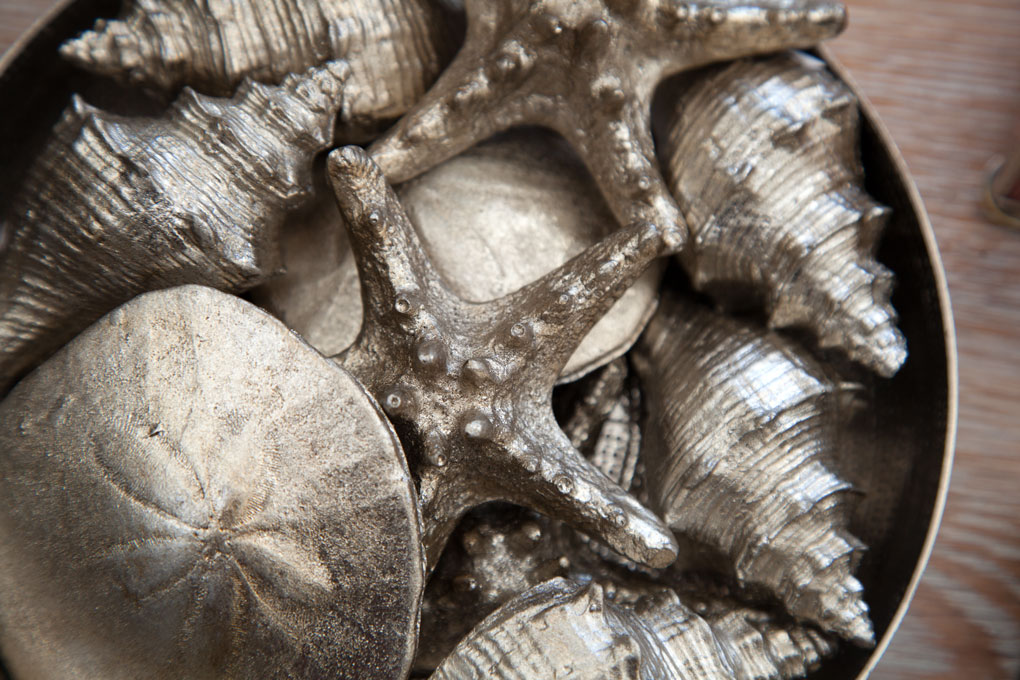 The Adore aim
We want customers to enjoy and learn about all the different products in our store and where they come from. They all have unique stories and/or experience that go with the product.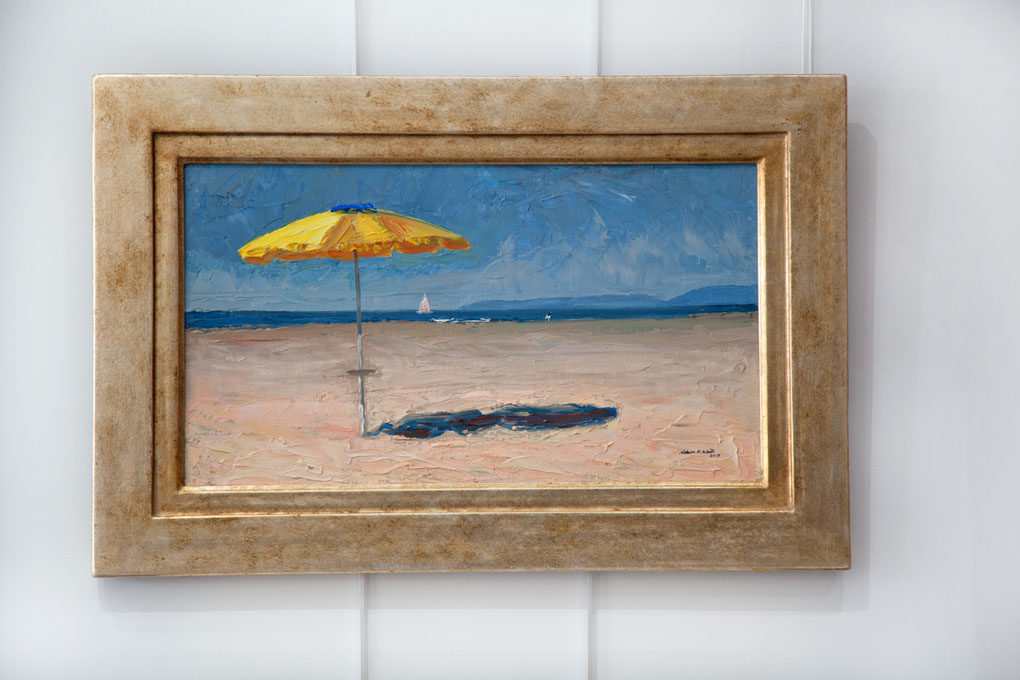 Fine Art
Adore has a select collection of fine art including famed local artist Nelson White. Known for his umbrella paintings, we feel very fortunate to have his paintings in Adore.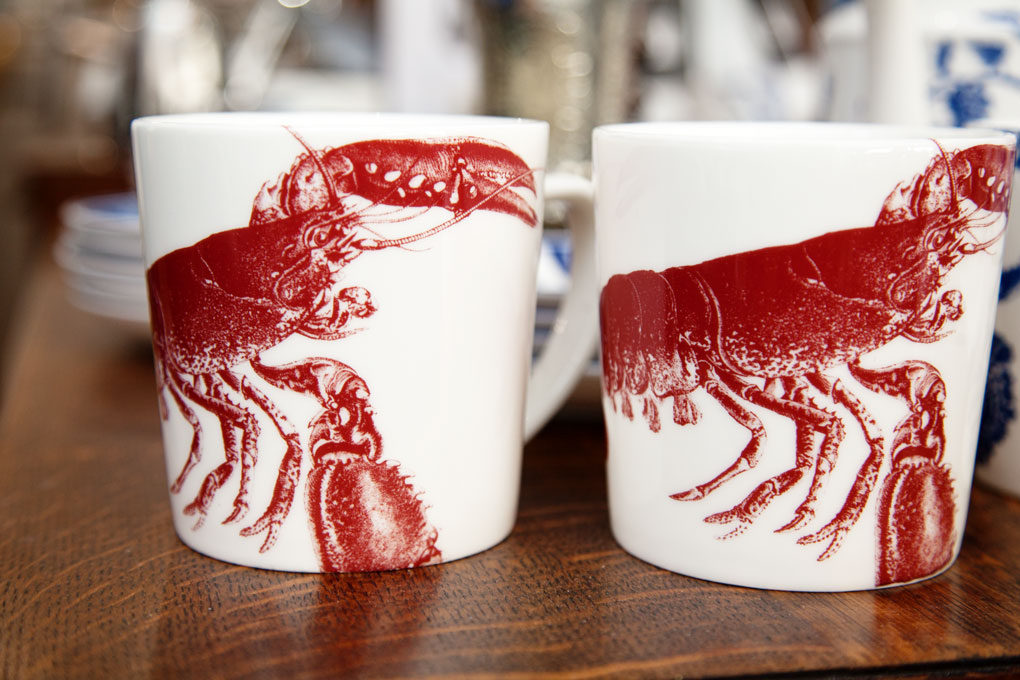 Adore also carries really great beachfront living, keepsake type gifts. Perfect items to bring back from a daycation to Mystic!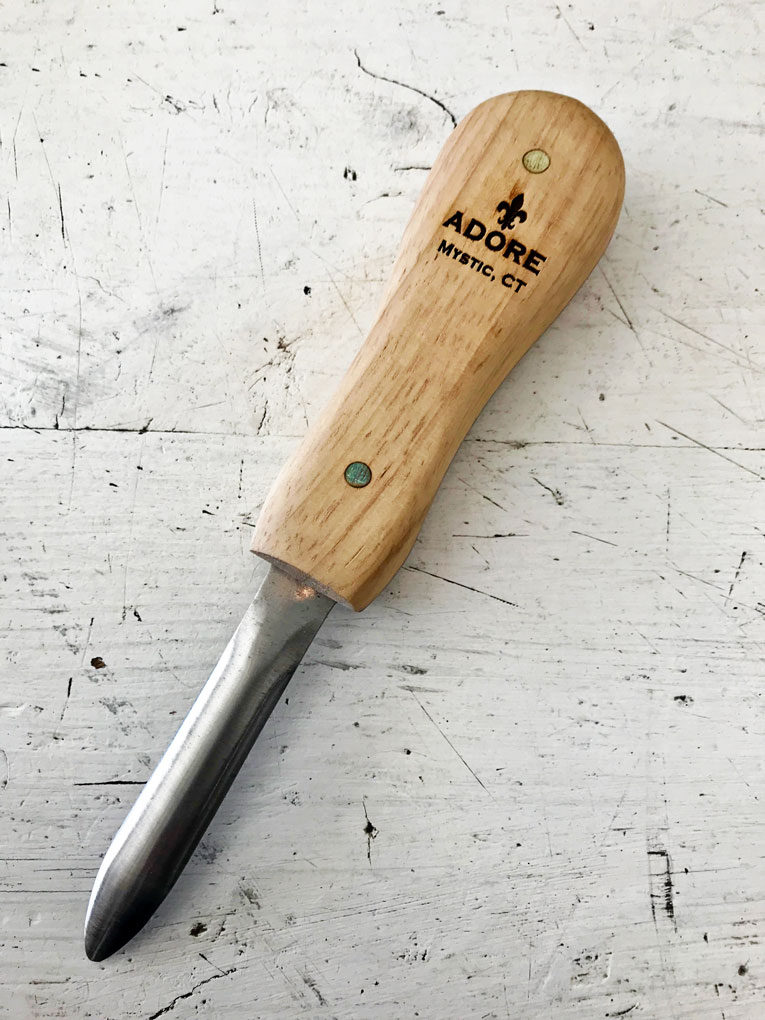 Unlocking Connecticut's Favorite Things
So many, but here are our top 5 favorite "pins"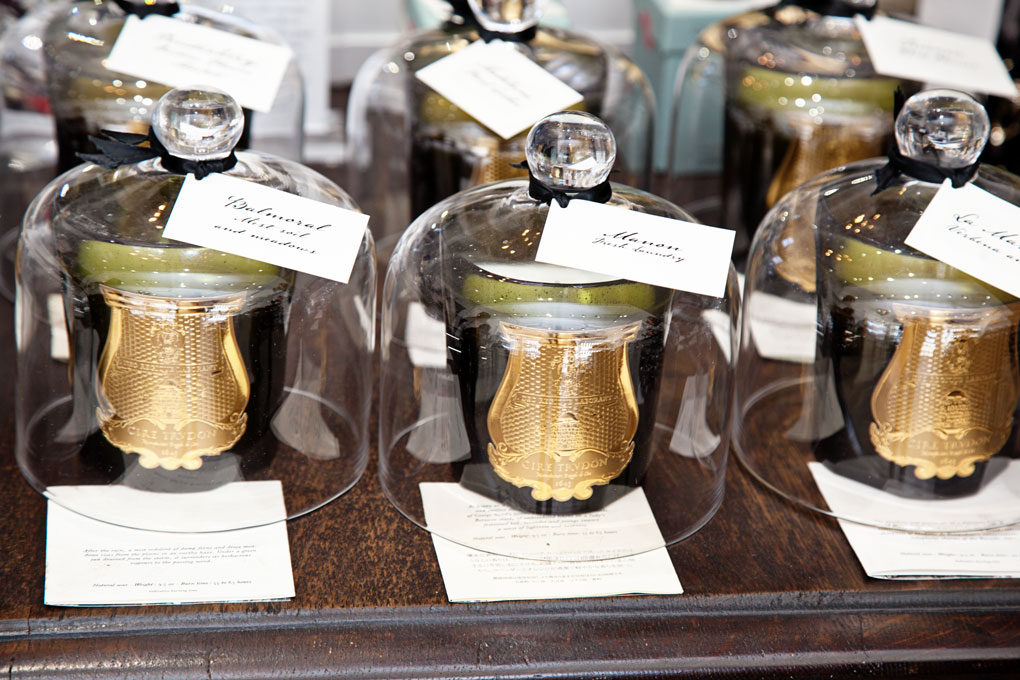 Like Lora said, "This isn't just, I got you a candle…this is, I got you a CANDLE!!" The oldest continuously made candle manufacturer in the world (1643!), Cire Trudon candles were made for King Louis 14th and his wife. So exclusive are these candles, Adore had to apply to carry them in the store, and the next closest place you'll find them is Barney's in Boston! Adore displays the candles under glass bells to contain each olfactory experience.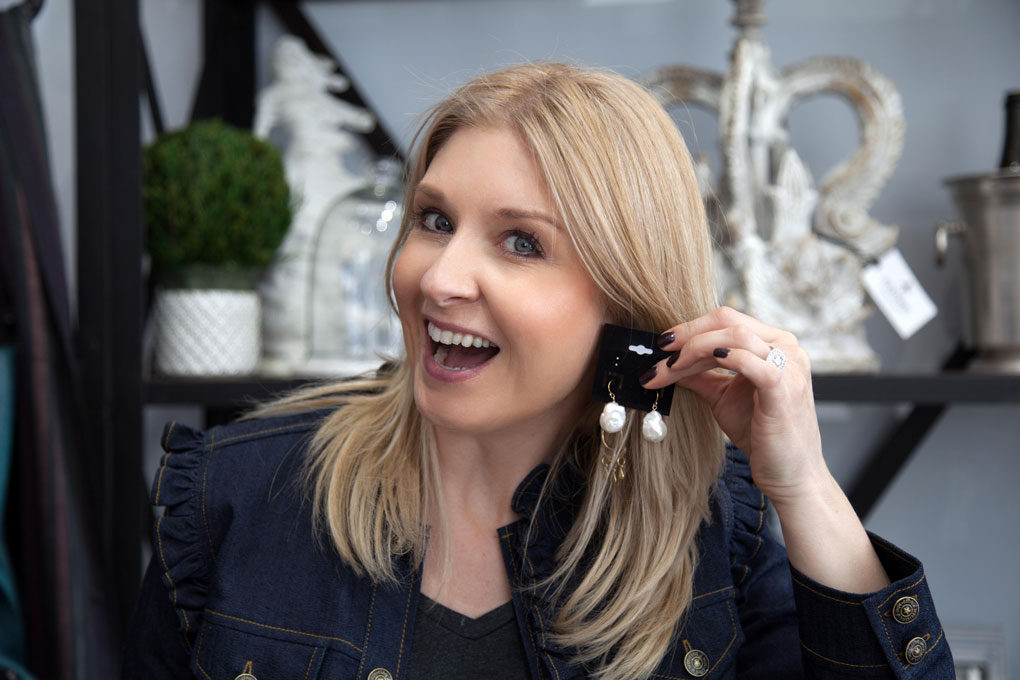 Kate Middleton is a big fan of them…and now we're big fans of them! In2Design is based in Connecticut and run by 2 female Swedish-American designers. Fab!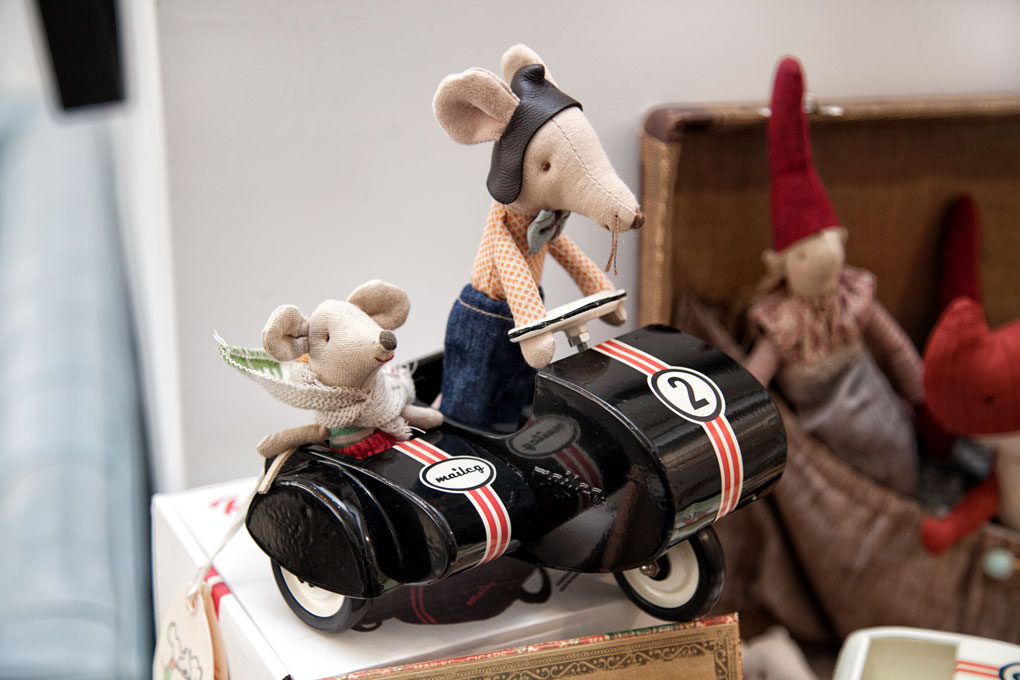 The Maileg Mouse collection
An extremely cute collection of Danish designed kid's toys. But forget children, we want every single whimsical one of them.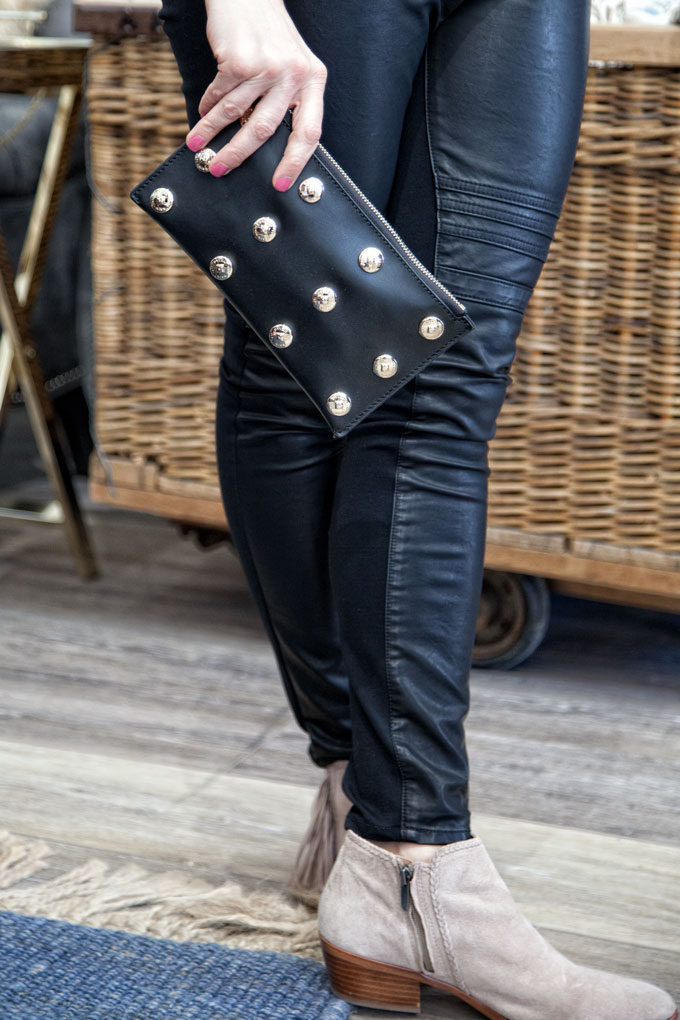 The Dylan Kain collection
A very cool collection of edgy leather bags and clutches made by very cool worldly sisters.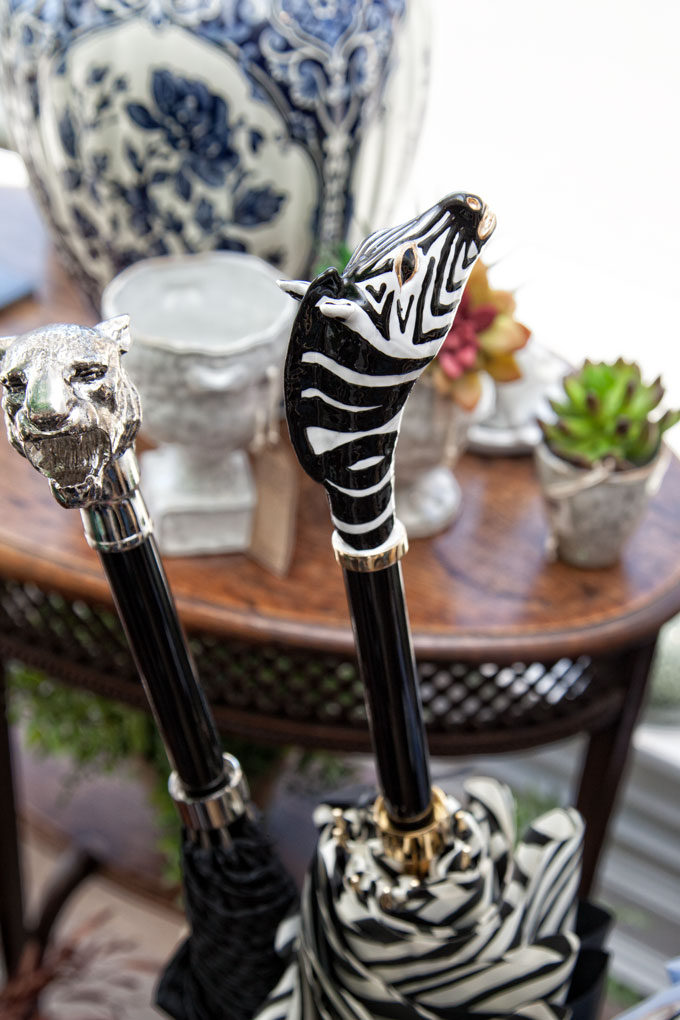 Pasotti luxury umbrellas
You will never lose this umbrella because you'll love it too much to ever forget it anywhere! Made in Italy since 1956, we might actually wish for rain if we had one!
We hope you enjoyed our guided tour of Adore and that you'll treat yourself to a trip to Mystic and the store soon!
xo
---
26 West Main St, Mystic, CT 06355
860-980-3908
Pics: Lora/ Words: Bev