A visit to de Gerenday's Fine Art Materials and Curiosities (Old Lyme) is as magical as it sounds. This brand new store can be found inside Lyme Academy of Fine Arts and is a total destination-shopping experience!
de Gerenday's (as we like to call it) is highly photogenic (Lora's camera was on 🔥) – and is modeled after some of the most famous & storied art stores in Paris & London. Inside you'll find fine art materials, giftable objects from around the globe, art, and a feast for the eyeballs. 😍
Post is sponsored by de Gerenday's Fine Art Materials & Curiosities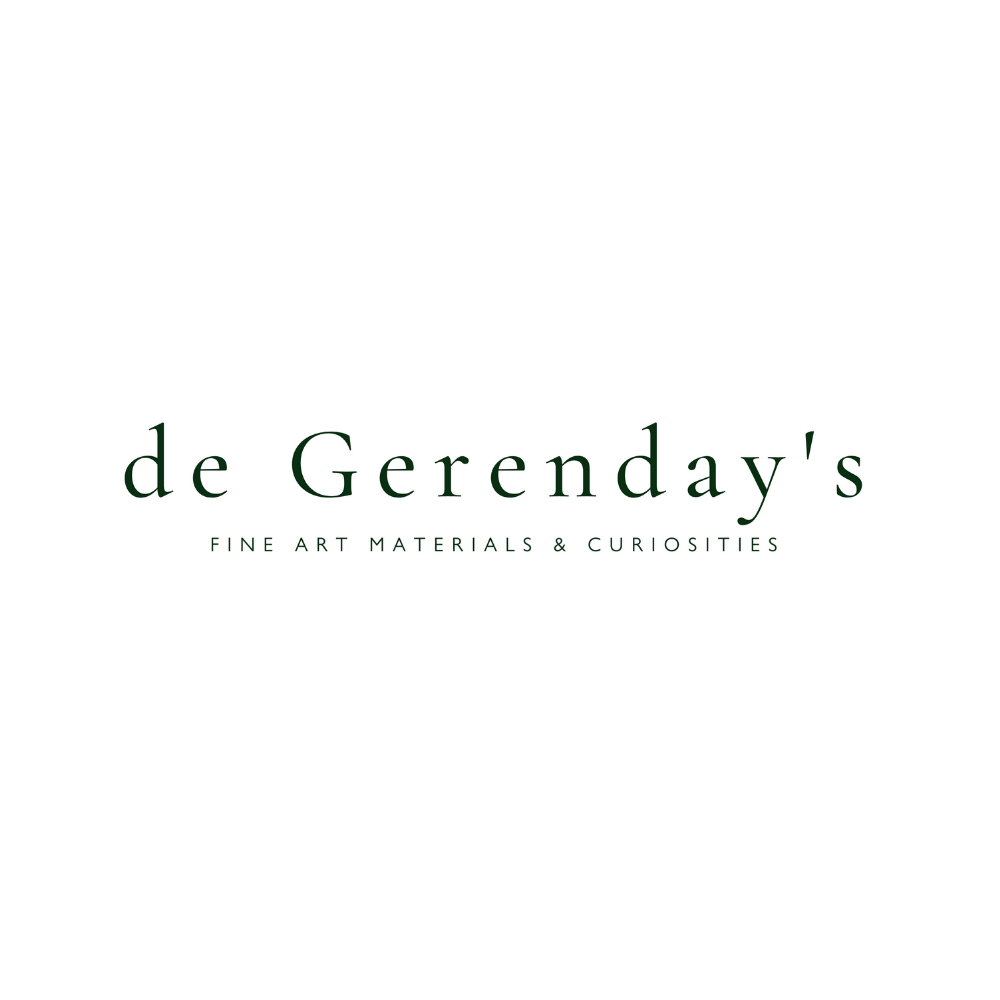 de Gerenday's
Is named for Laci de Gerenday, co-founder of Lyme Academy of Fine Arts; a respected sculptor, instructor, and beloved second husband of the founder of Lyme Academy, Elizabeth Gordon Chandler.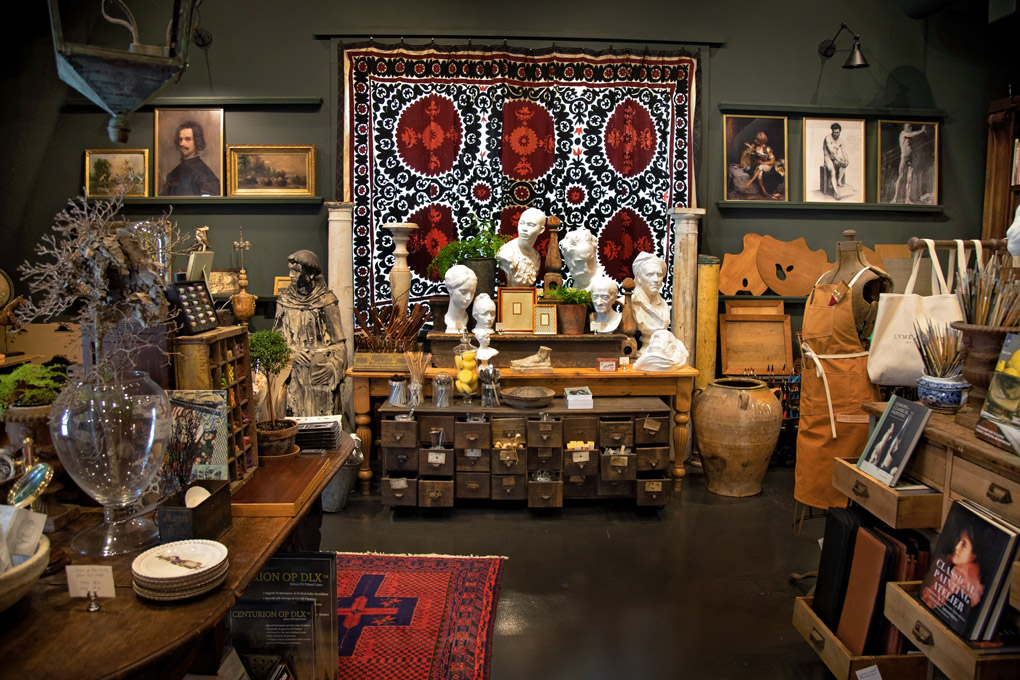 The store is stocked with fine art materials and more, hand-chosen by Artistic Director Jordan Sokol, Executive Director, Mora Rowe (she's so talented!), and the Lyme Academy of Fine Arts faculty of professional artists.
Artists (and those of us who just love arty things!) will find an array of the finest quality oil, acrylic, and watercolor paints, brushes of all sizes, fine linen papers, canvas on rolls, and sculpting tools. Most of them are things you can't find on Amazon! #shoplocal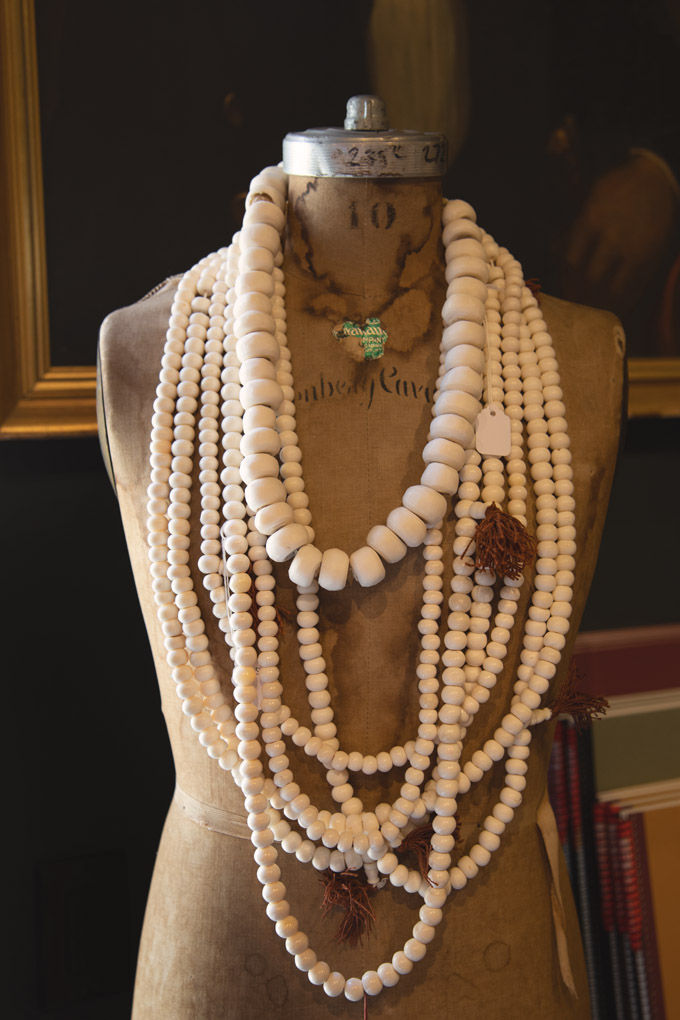 And sprinkled throughout (in the most pleasing aesthetic manner), are unique books, antiques, artworks, collectibles, and curiosities! Items range from $5 to priceless. You'll also find consigned pieces of art, Italian leather journals, candles, and jewelry.
As photogenic as it is substantial!
They've got new and vintage products for artists, designers, and collectors alike. And an endless supply of inspiration.
The store is located on the Academy's main campus.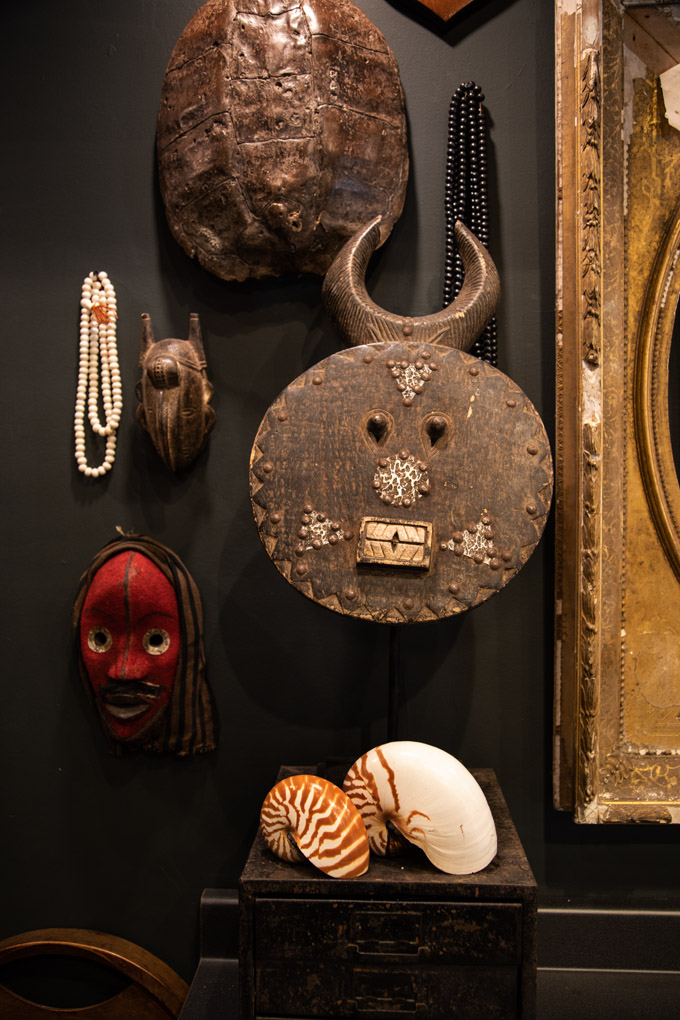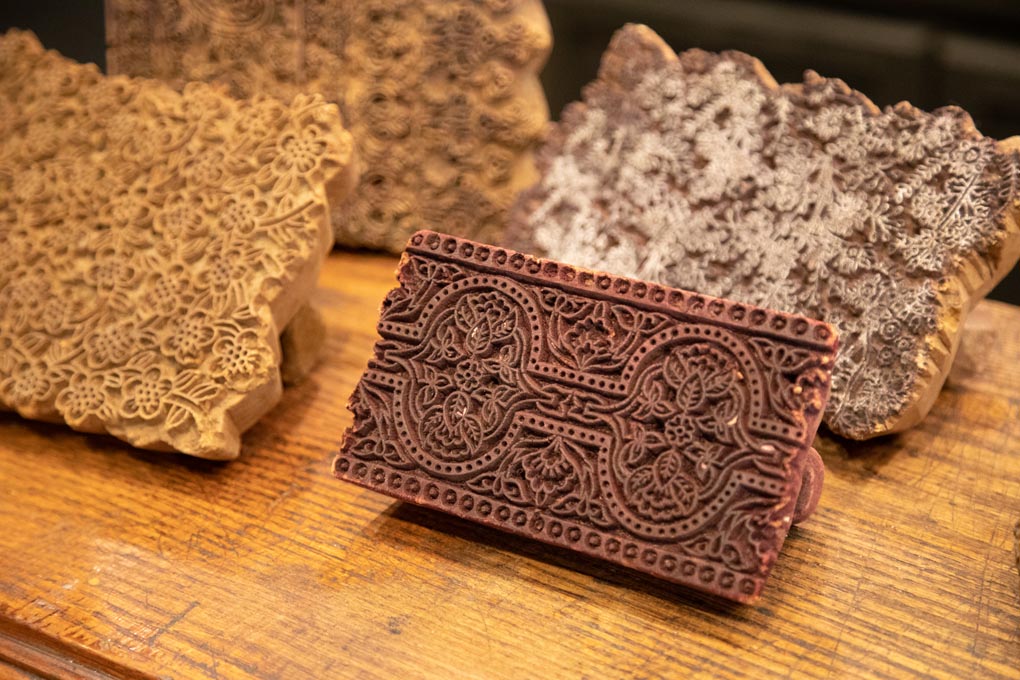 Mora Rowe used her background in fashion, design, and travel to put together the gorgeous look of the store. She's also the one who carefully selected the unique items they sell. Mora speaks about arty things and each piece so beautifully! We can't get enough! 😆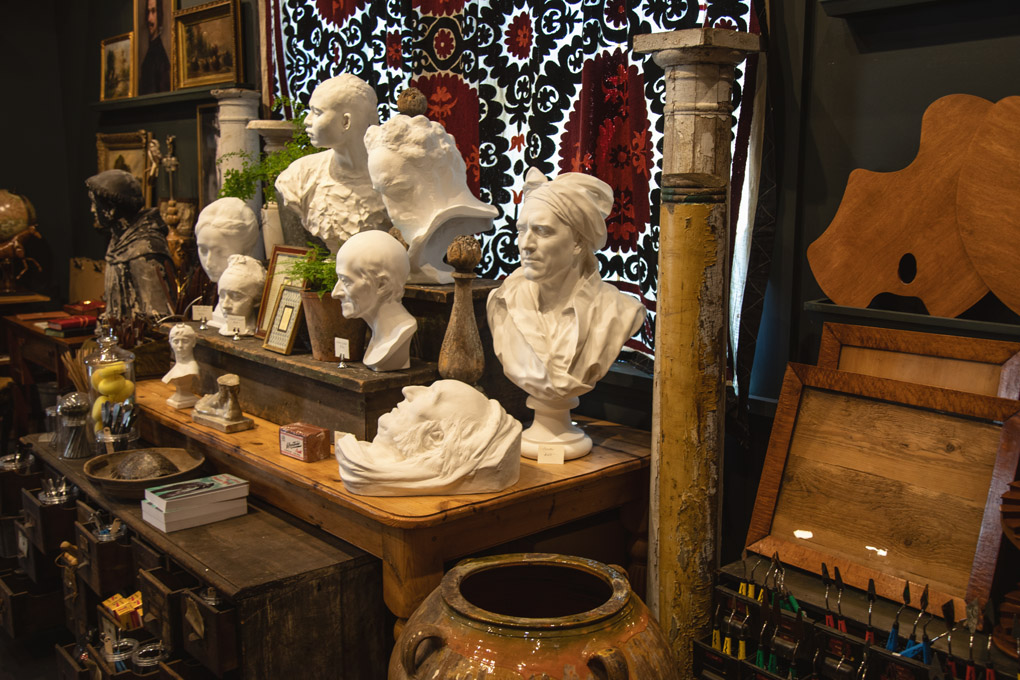 A highlight throughout the store is their collection of plaster casts of classical European figurative sculptures available for purchase. The exceptional casts were sourced from notable collections in Italy and France and are used for teaching and study by faculty and students attending the Academy…
Or, they can be used to decorate your home. Interior designers love them!
Mora says…
"Everyone should have a plaster cast such as a Camille Claudel by Rodin or Voltaire by Houdon in their home." (And we have to agree!)
"These reproductions of antiquities are a must-have and blend into any design aesthetic. They look fantastic on a bookshelf, the mantelpiece, or highlighted as a piece of art in a room."
And you guessed it…now we really want a plaster cast head for our lady lairs!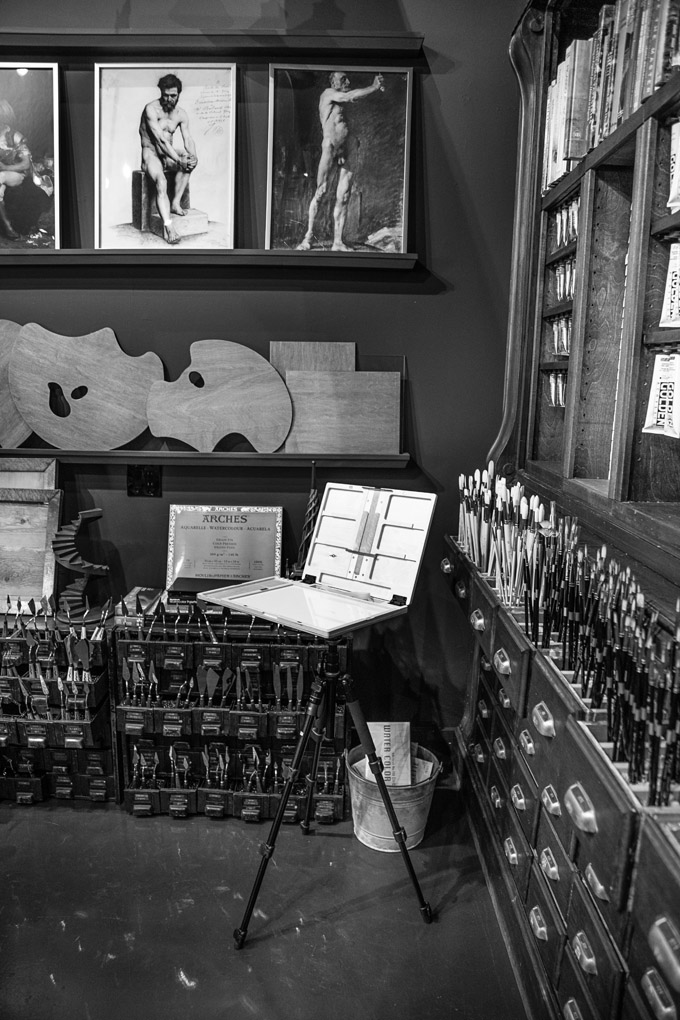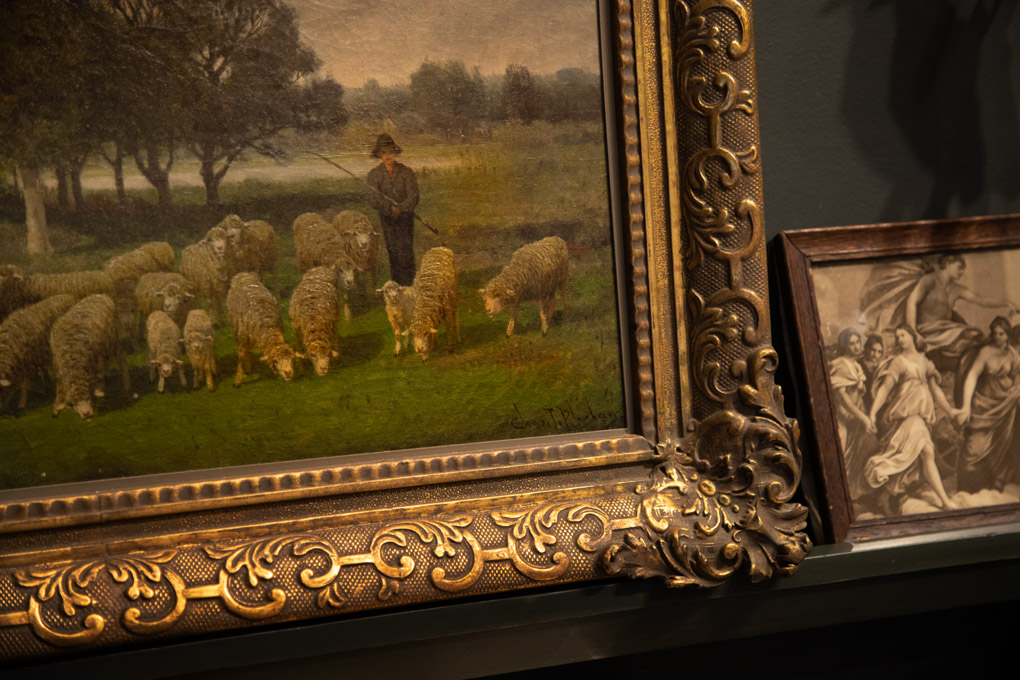 Eccentric & playful arty jewelry – a winning combo!
We were drawn to the glass antique cabinet lined with a really cool jewelry collection.
And its story…
"The GrandTour jewelry collection originates from the Borazzi family, craftsmen, and antique dealers of Rome. The family's gallery on Rome's Antique Row deals with rare objects and antiquities personally selected from different parts of the world, and now includes the creation of jewelry."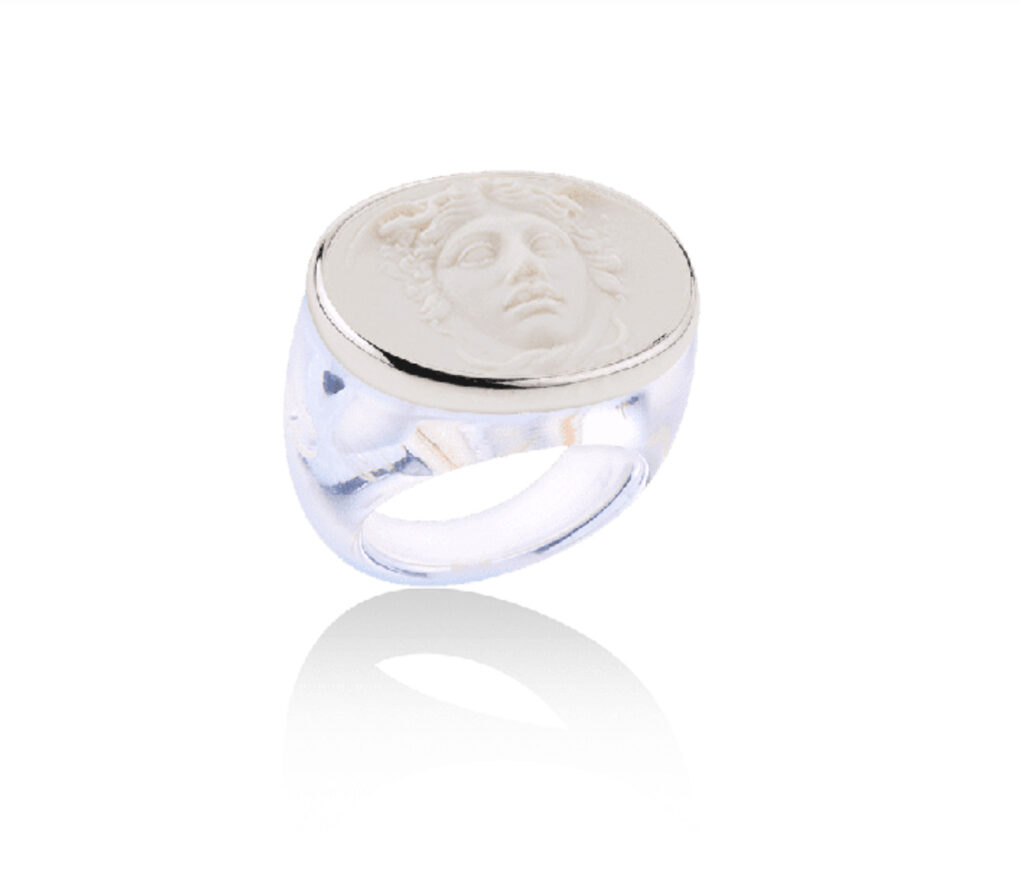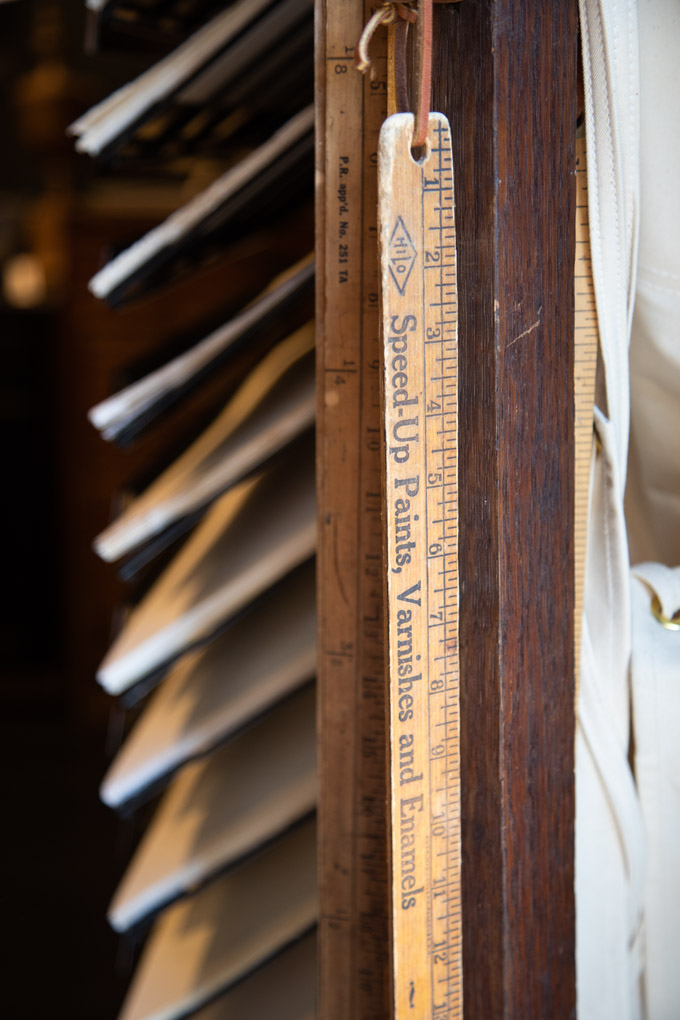 An artist's dream
"It's ok to buy art supplies just to have the pretty art supplies." – Bev & Lora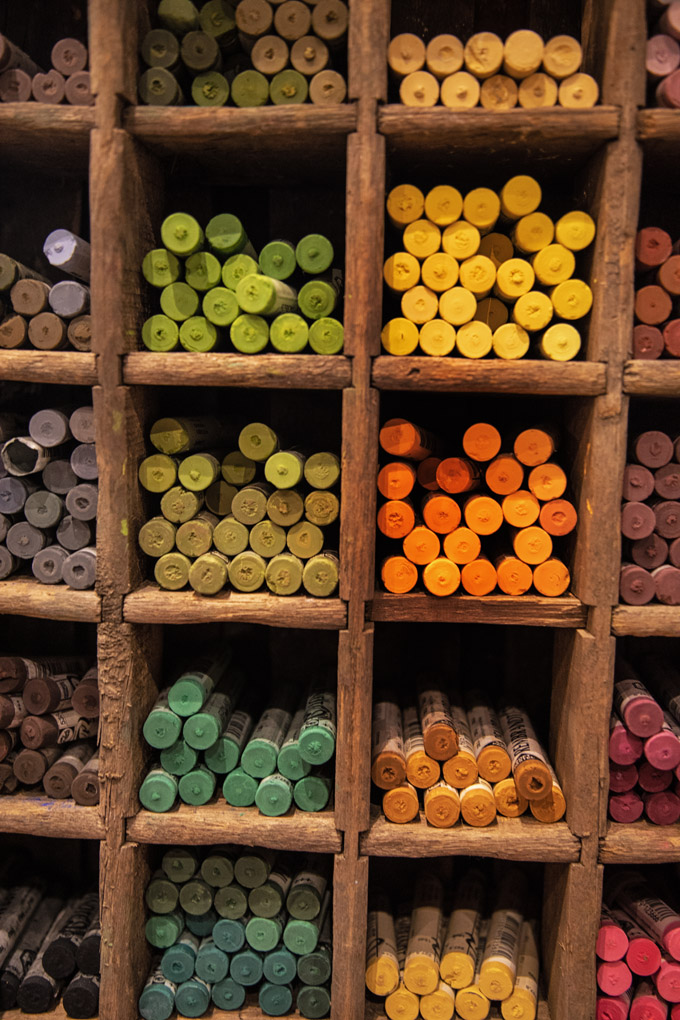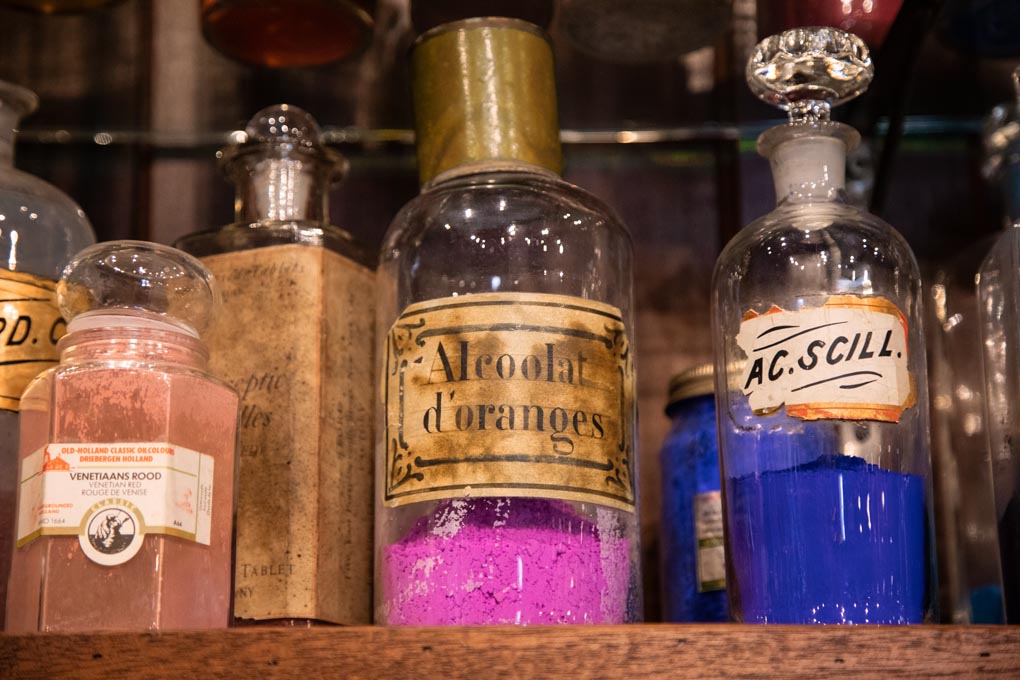 A fine future
de Gerenday's Fine Art Materials and Curiosities is the first of many exciting ways Lyme Academy of Fine Arts has planned to expand its offerings and welcome the Old Lyme community (and beyond) to the campus. Lyme Academy is becoming a premier destination for artists and art enthusiasts from all over the world. We can't wait to watch its growth and visit again soon!
We also can't wait to see what treasures Mora brings for this year's holiday season!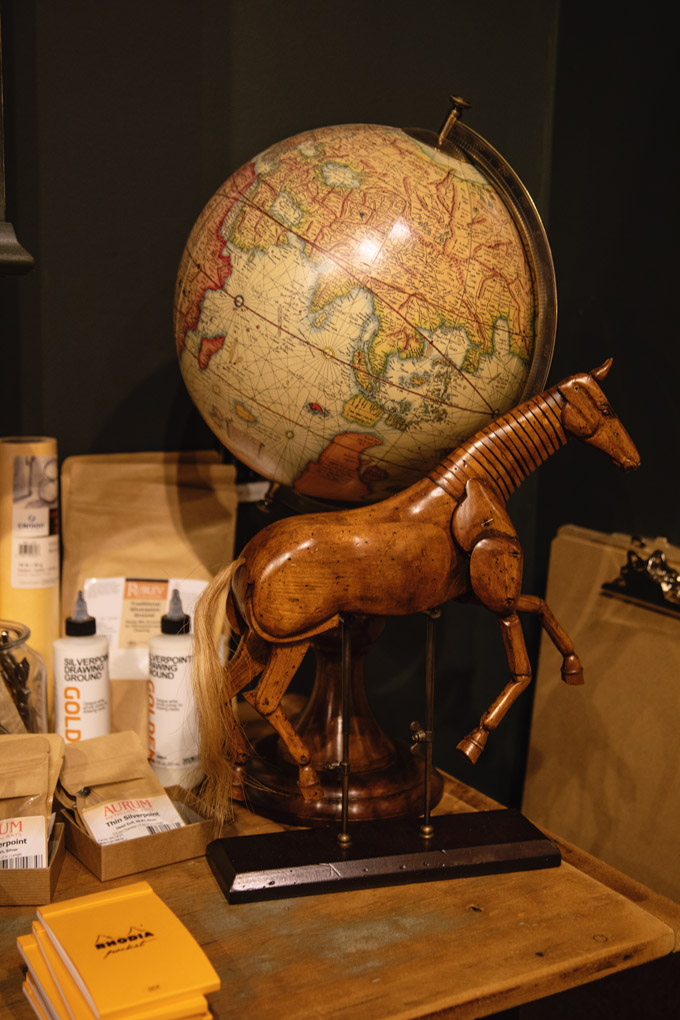 Open to the public Monday-Friday, 9-5 pm, Sundays 10-4. Special orders, drop shipping, online
shopping, and gift certificates are available.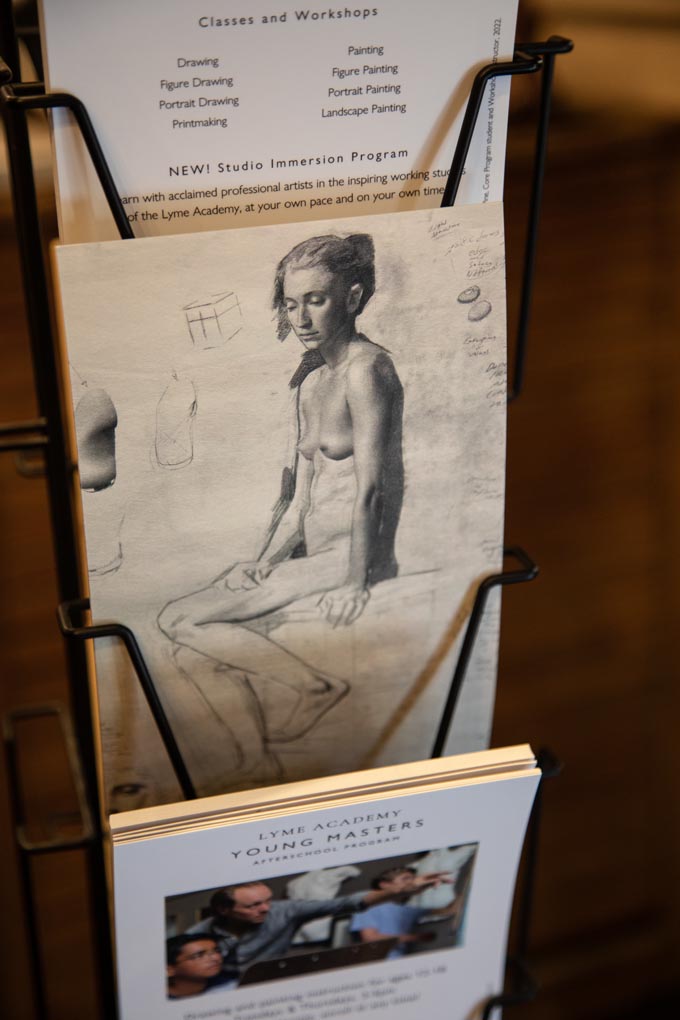 ---
de Geranday's Fine Art Materials and Curiosities – accessible by the South Campus entrance at 84 Lyme Street, Old Lyme, CT
Pics: Lora Karam (except as noted)/ Words: Bev Canepari + information provided by de Gerenday's