The seats at the new Riverview Cinemas in Southbury are everything!! That's what we kept hearing over the past few months since its opening in December. It's freezing and February, the perfect time for us to catch a movie together (can you believe we never have?!) and check out this new luxe cinema!
Post sponsored by Riverview Cinemas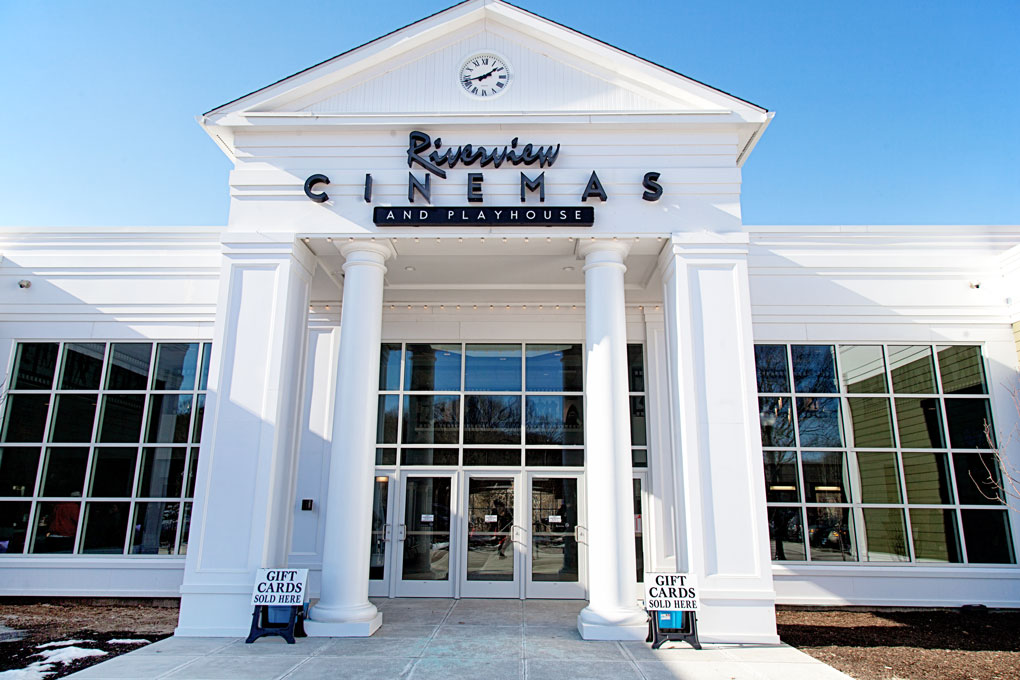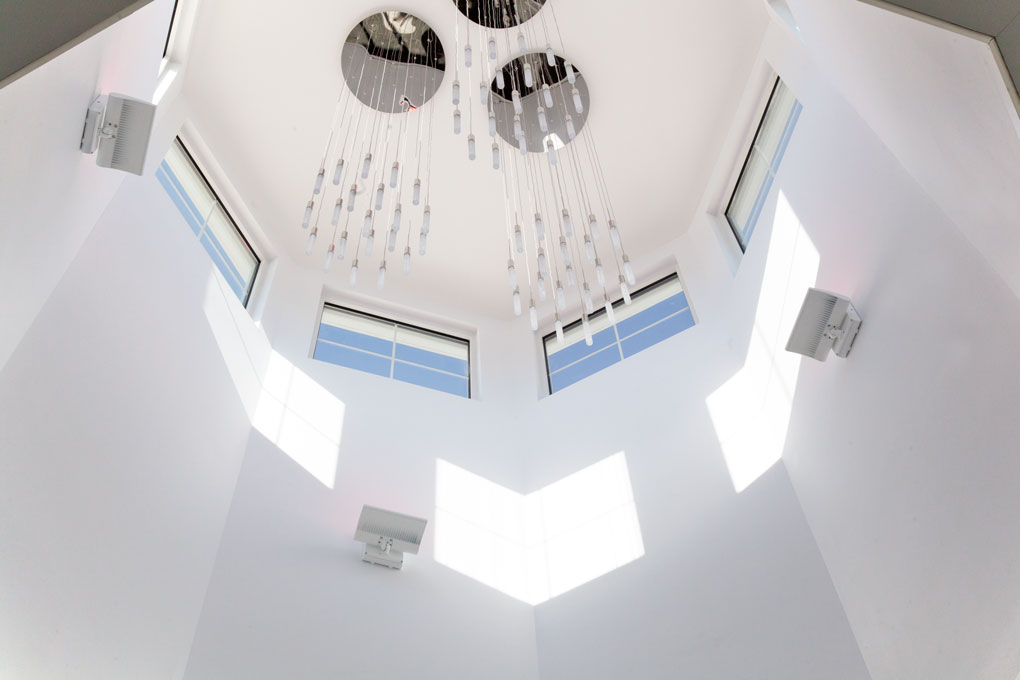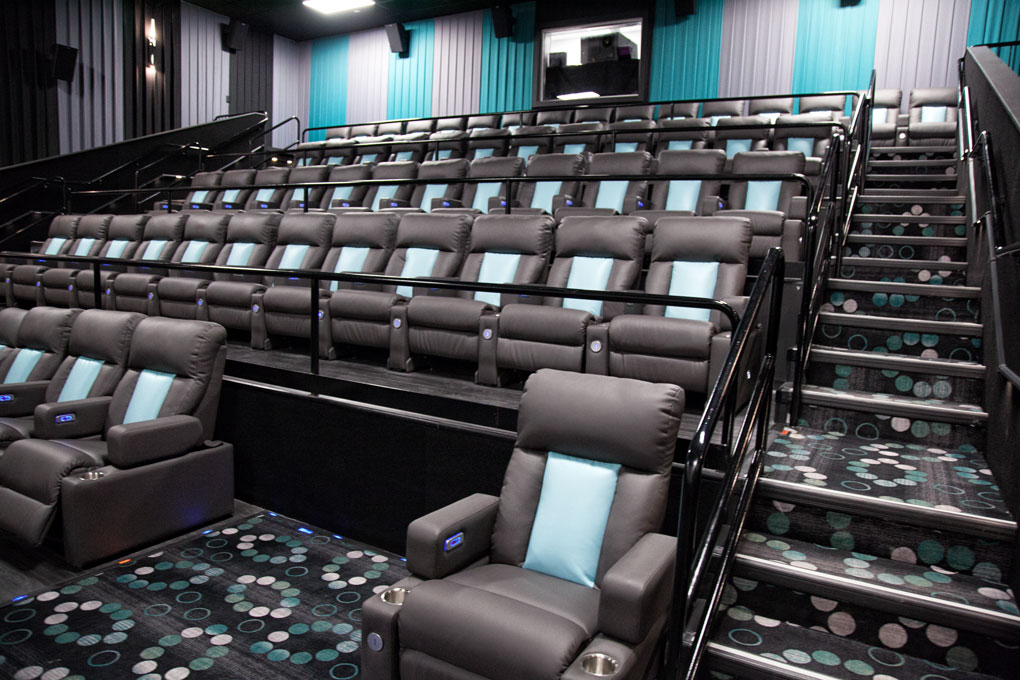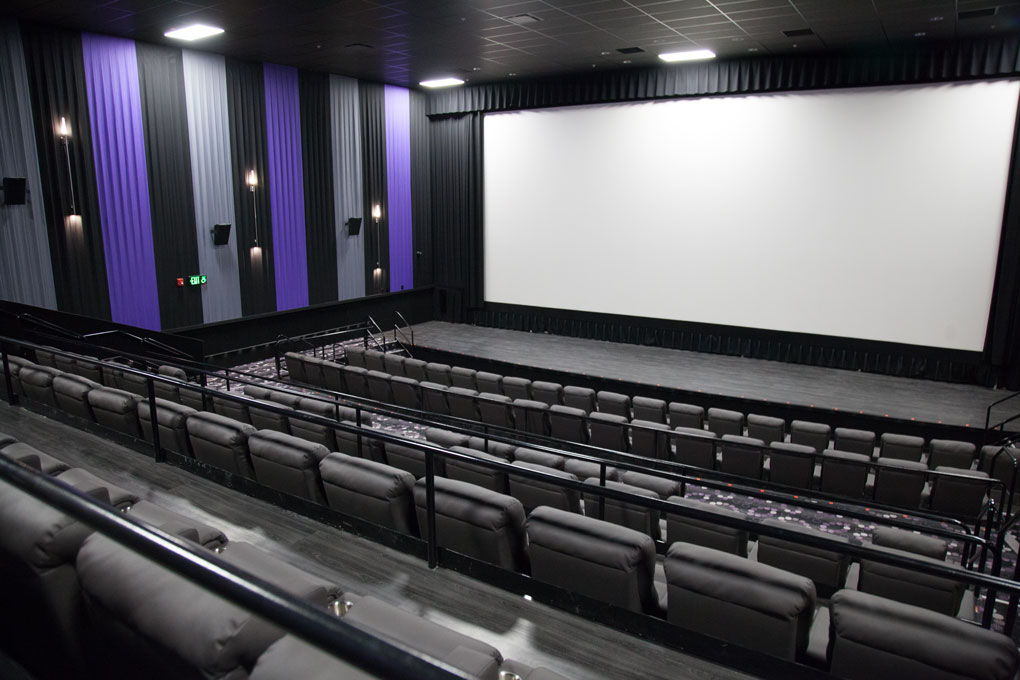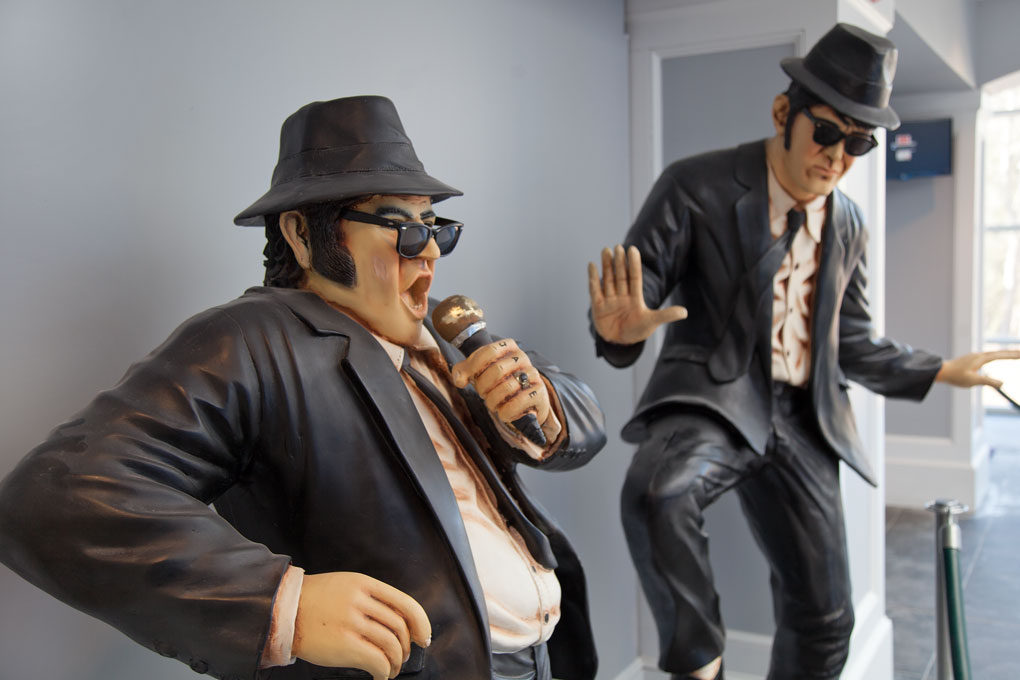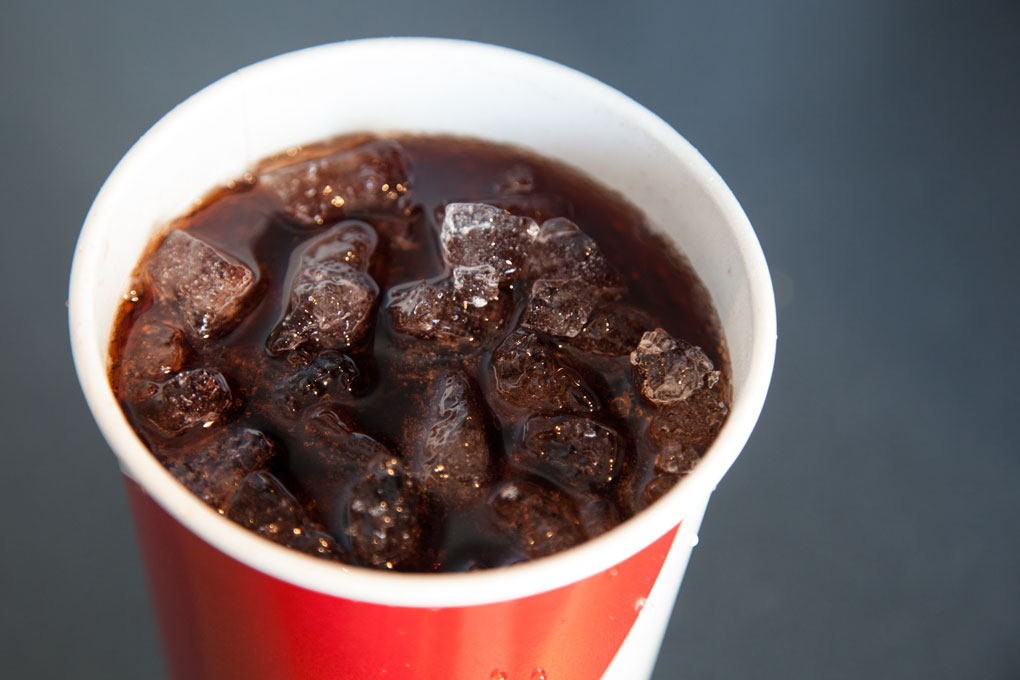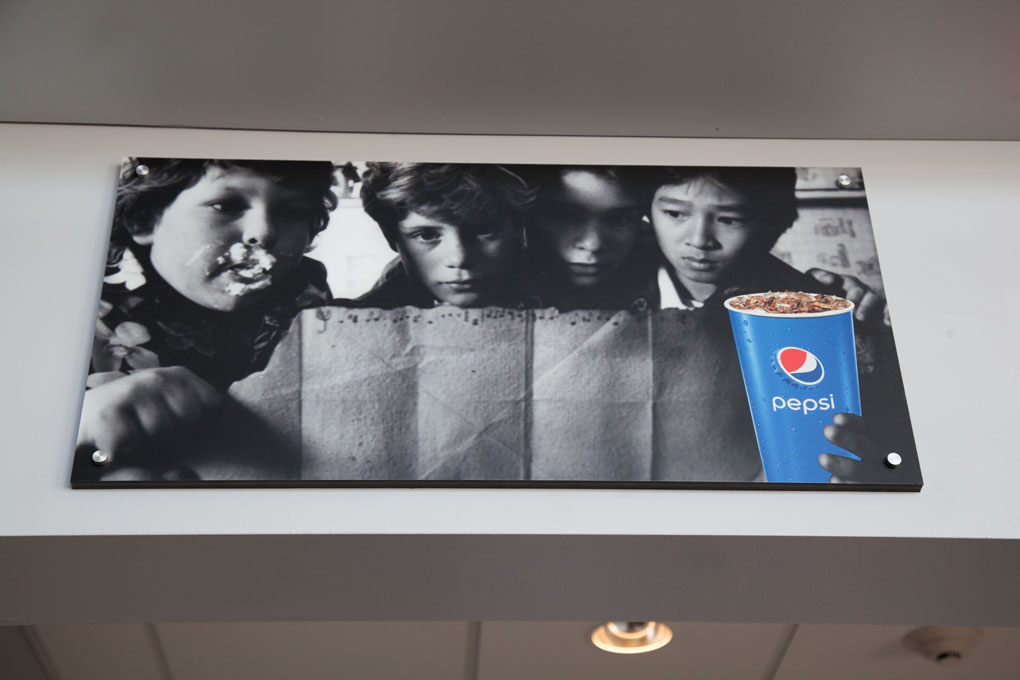 A little heat in your seat! ?
If truth be told, we've probably never gone to the movies together because we find sitting down and not moving (or talking) for up to 2 hours pretty difficult. But, OMG we've found our new go-to theater! When the seats are this comfortable and plush, we were able to fully relax! Not only relax, but recline and heat…yep, your next movie should be watched in a heated recliner at Riverview Cinemas. We highly recommend!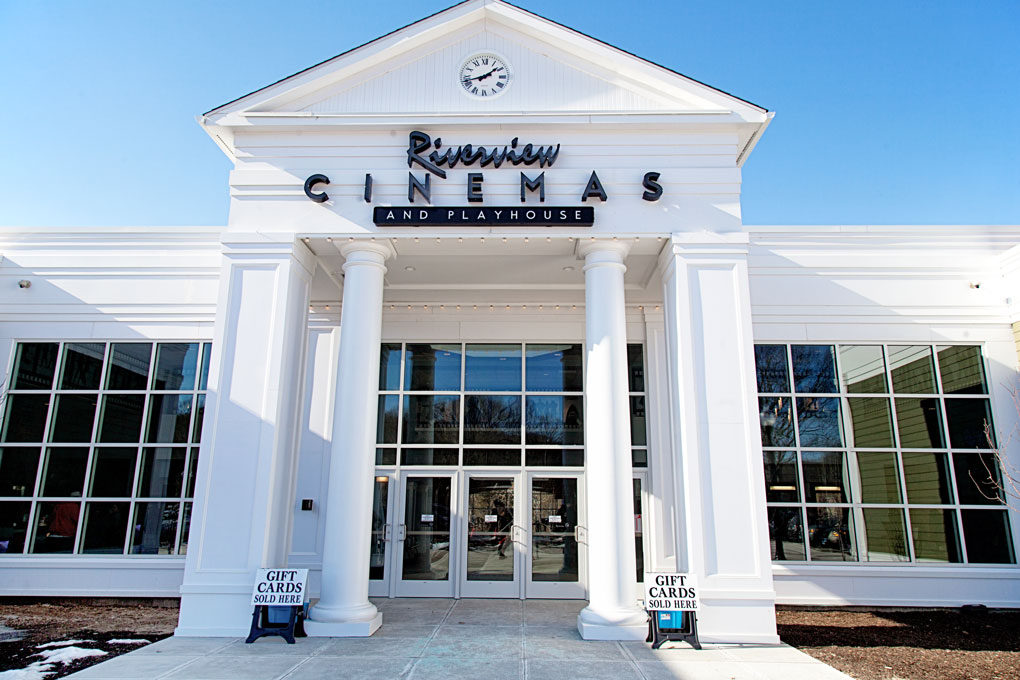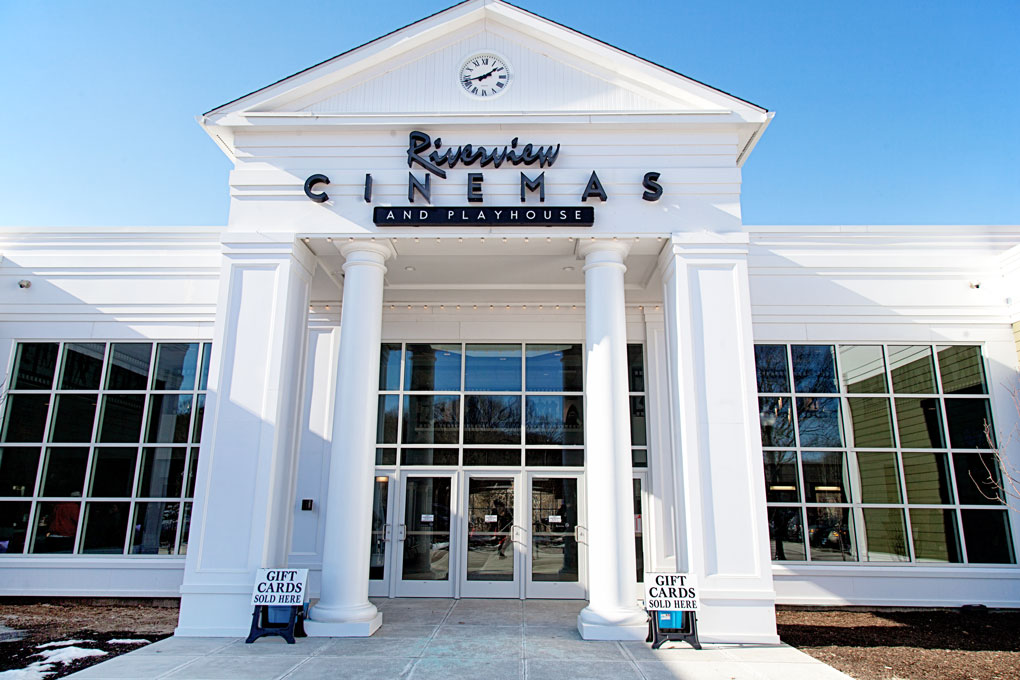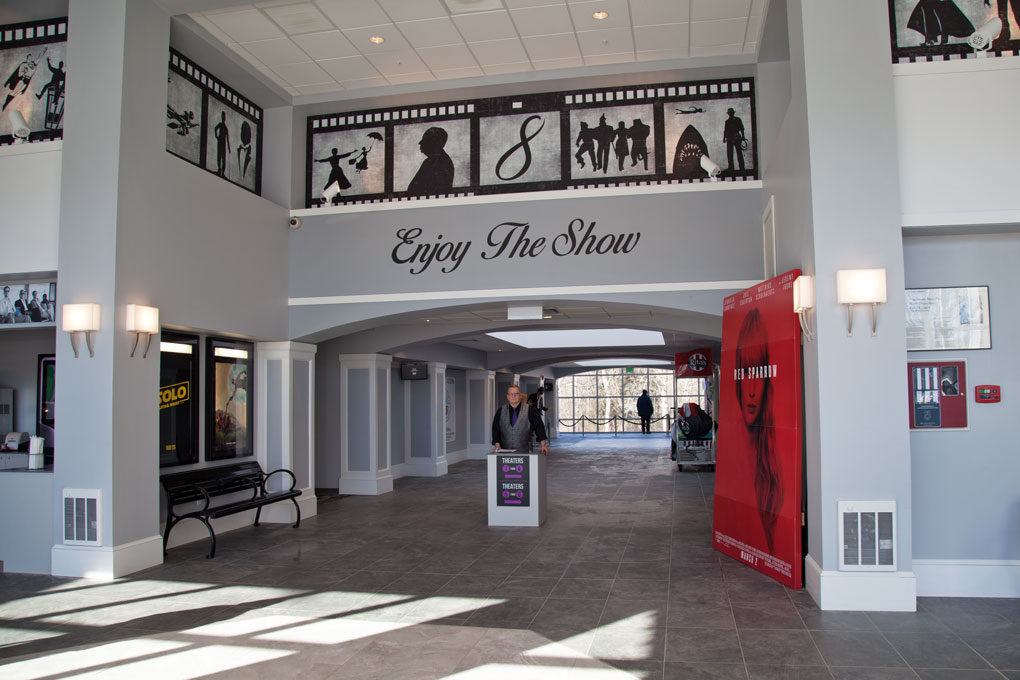 This beautiful new cinema has 8 cozy theaters and a playhouse, each averaging 125 seats. Look out for live shows coming to the playhouse, the first having just been announced, Patricia Griffin – Psychic Medium, "Whispers from Heaven" on March 15. We're told they're also working on bringing in a local symphony to play alongside silent black and white movies (they just made Lora's day). Movie up top, symphony playing below. How awesome! Also on the cards, jazz bands and comedy acts.
Riverview Cinemas plans on having entertainment for all ages and interests. Find out what's playing here.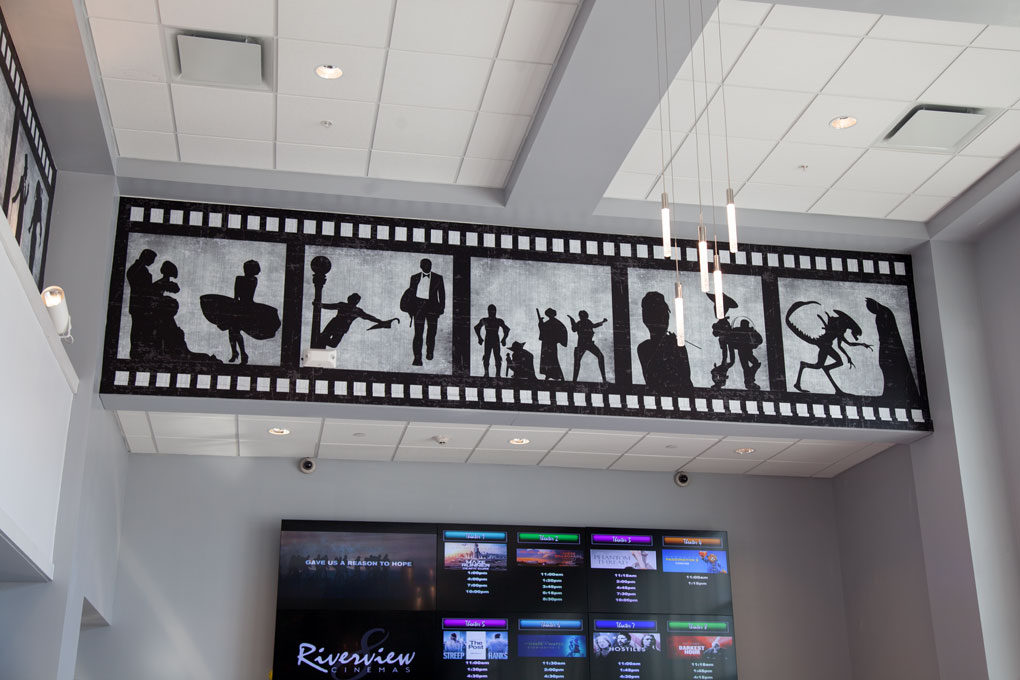 The lobby is nice and bright with concessions, popcorn, soda, etc. to the left, and registers to buy your tickets to the right. Walk straight ahead and you'll reach a piano, chandelier, and huge windows with a view of the river winding behind the building.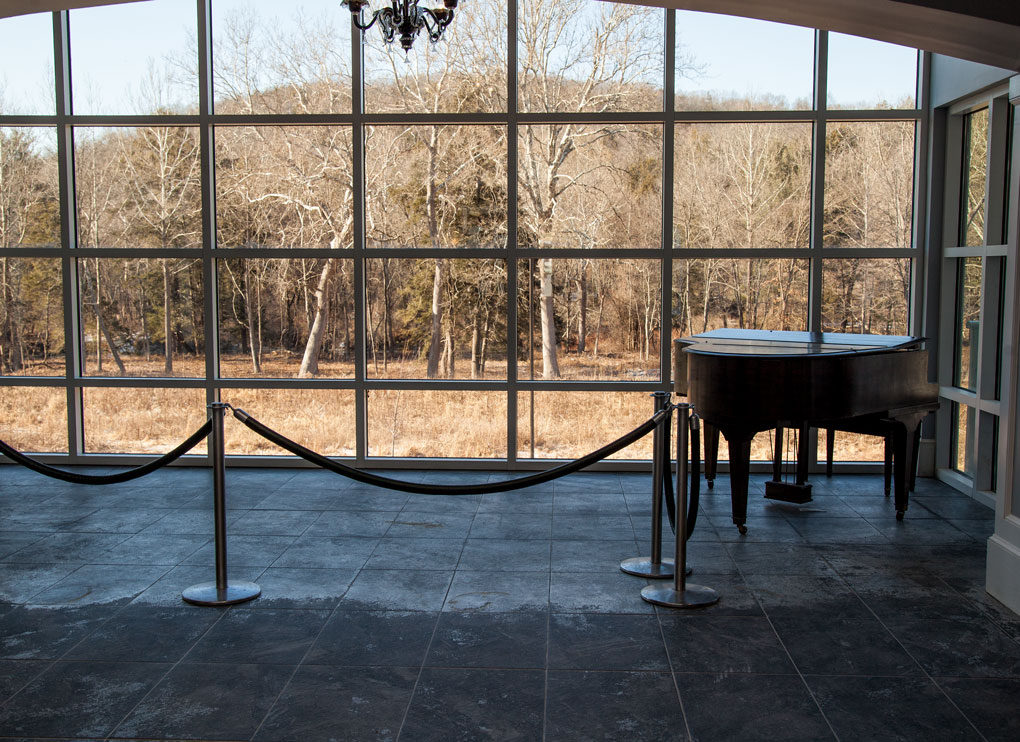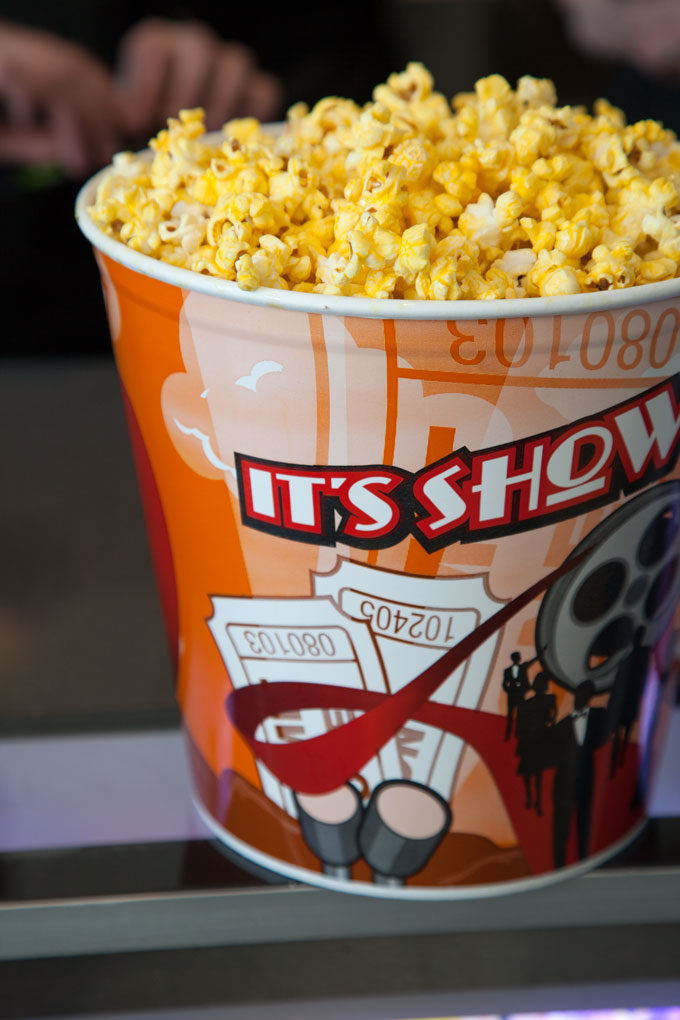 All the theaters have state of the art stadium seating (making it way harder to have your view blocked!), digital projection, and special technology for the hearing impaired. The aisles are spaced out to fit the recliners, so double bonus – no one kicking your seat!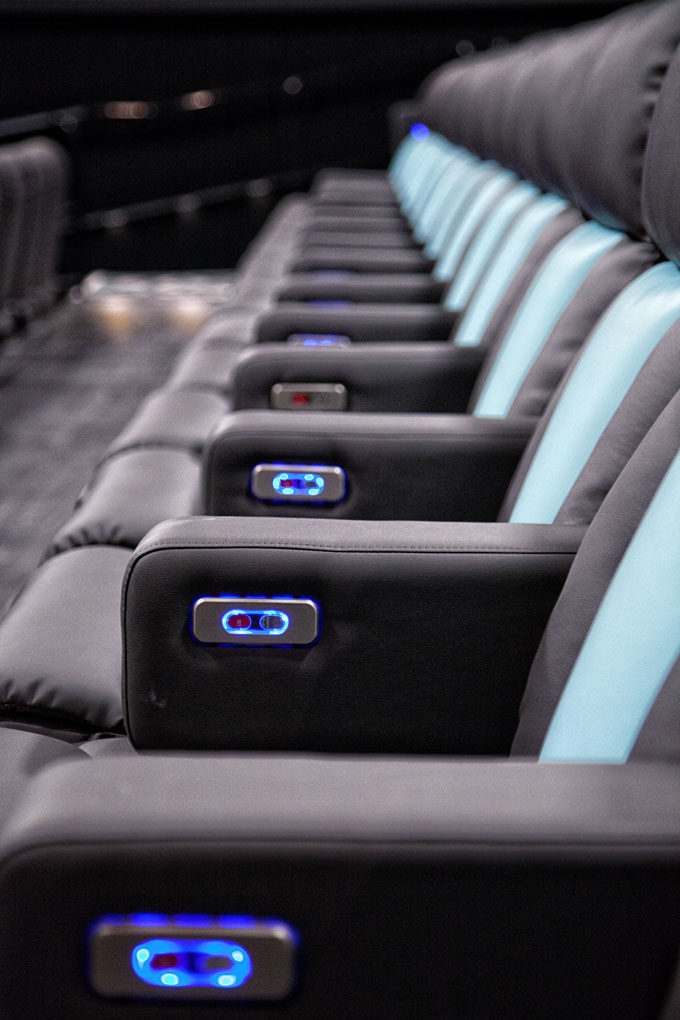 So much room!
Each chair is a personal island of entertainment. Grab your popcorn, your soda and candy, find your perfect seating angle, and lay back and enjoy your movie! Try not to zzzz!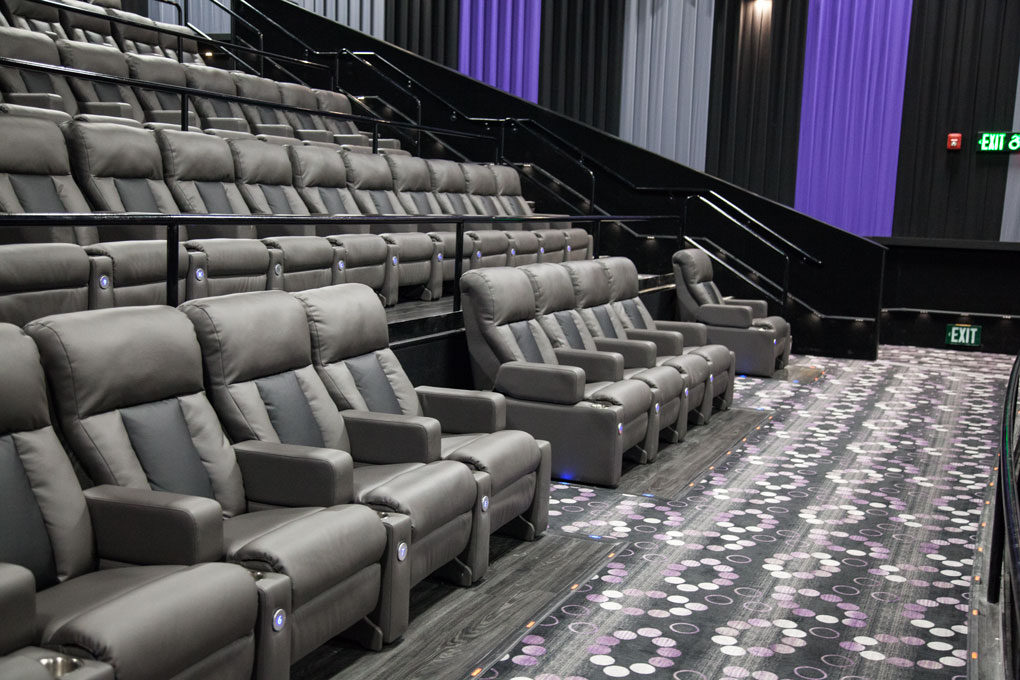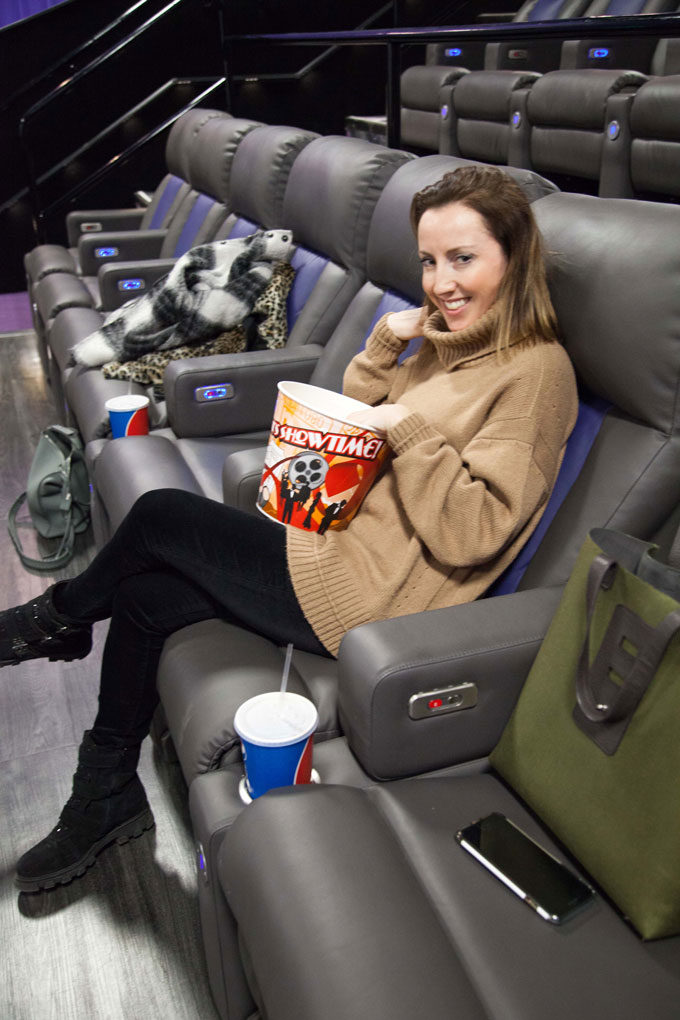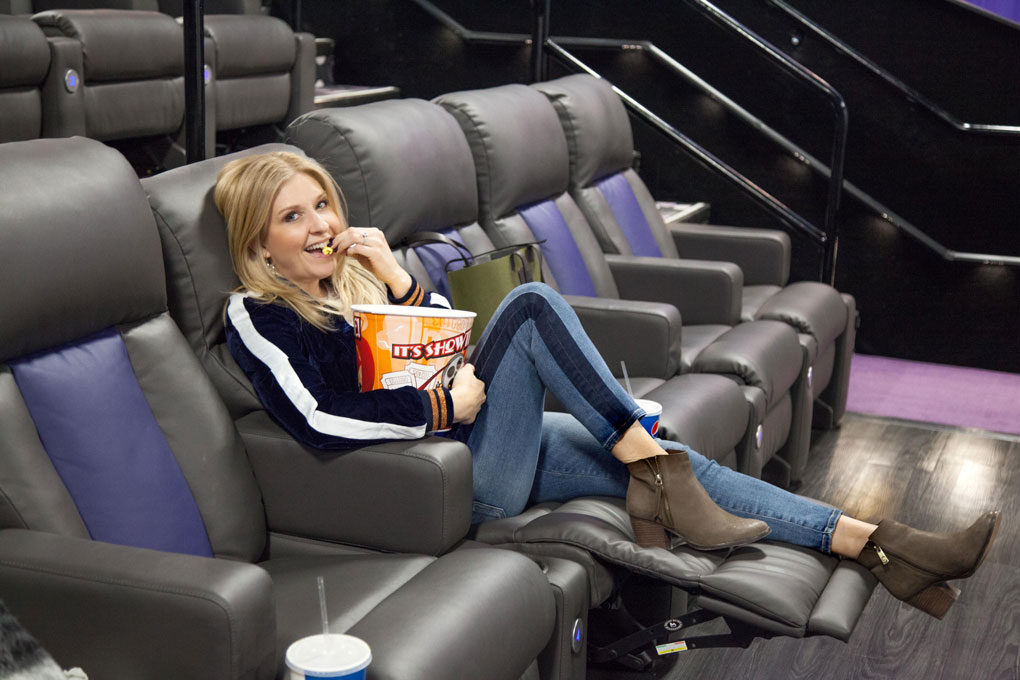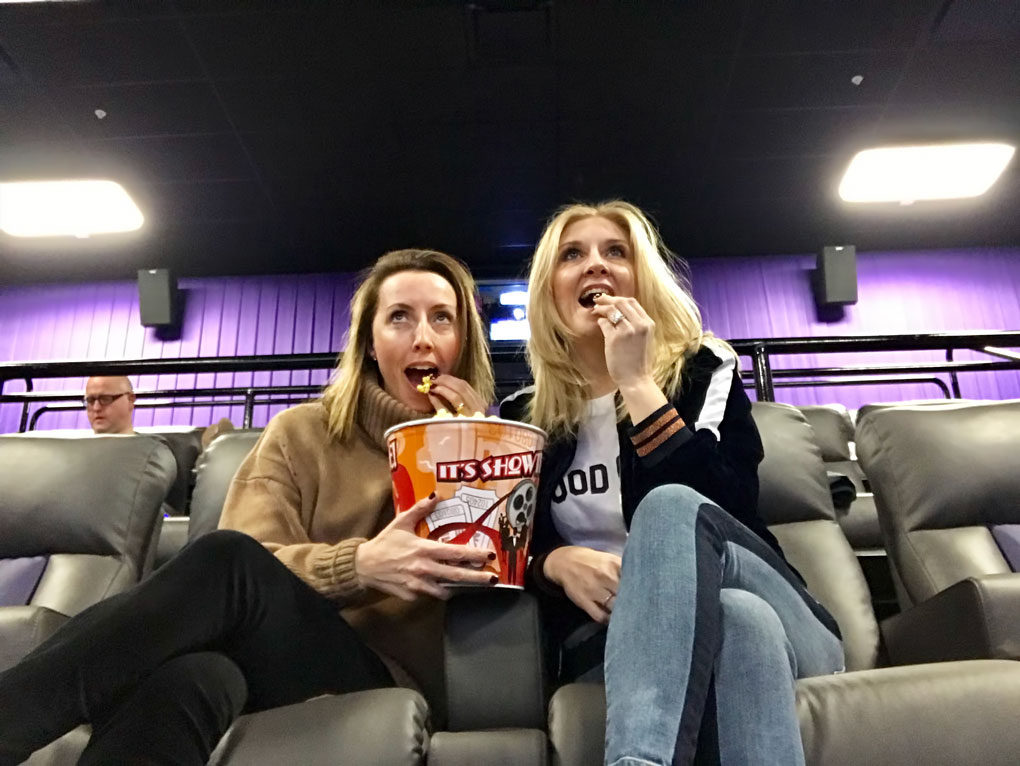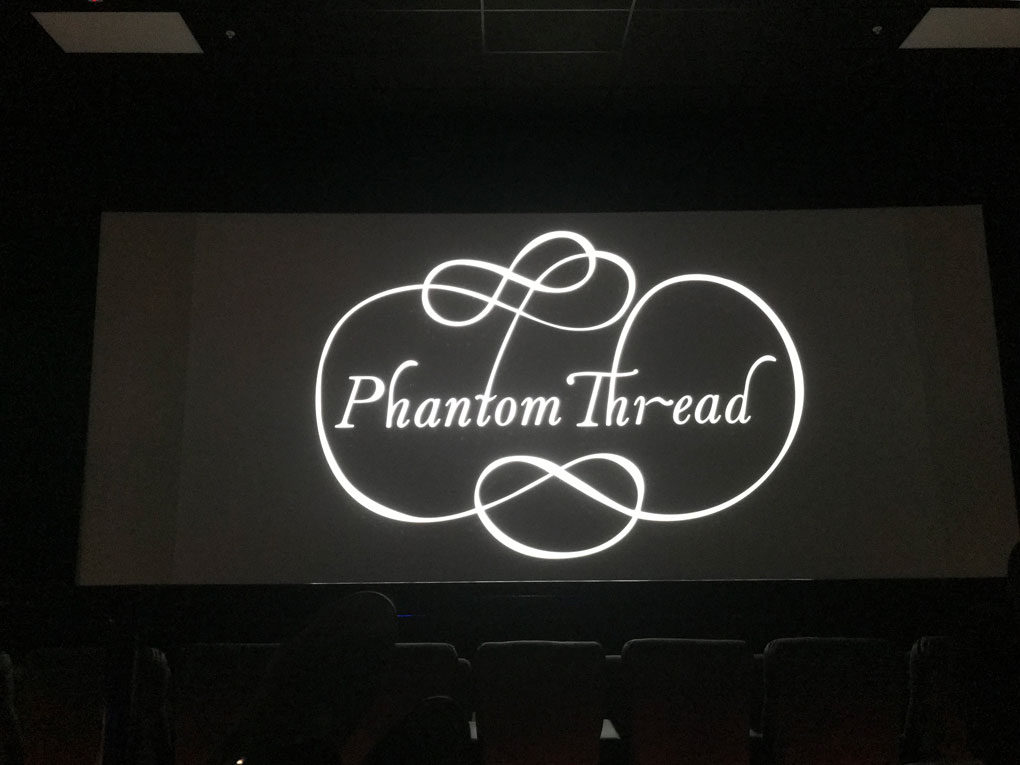 Seen any good movies lately?
As a matter of fact, yes! Phantom Thread.
Phantom Thread, aka Daniel Day-Lewis', declared last movie. Really? Why do you have to make us sad like that, DDL? We need you to tell us to our faces (that being the important part – "At home with Daniel Day-Lewis"…call us!) that there's no director, subject, or perfect scenario that would change your mind?!
Ok, now that we got that off our chest….the movie? Excellent, we loved! Daniel Day-Lewis is a persnickety dressmaker in the 50s, "House of Woodcock," a bachelor, and a man who knows what he wants! He wants the waitress taking his order at his getaway retreat for when life becomes too stressful. He seduces his future muse, Alma with the following breakfast order.
"A Welsh rarebit, with a poached egg on top — not too runny — bacon, scones… butter… cream… jam — not strawberry. a pot of Lapsang souchong…and some sausages"
#breakfastgoals! #swoon #wethink?
We don't want to give away too much…if you like DDL (99% of the population), enjoy diva behavior, a bit of a crooked love story, and the world of haute couture, you'll love this flick!
Bev + Lora give it: Two wines up! ??
---
690 Main St South, Southbury, CT 06488
Pics: Lora Karam/ Words: Bev Canepari