New Haven is a foodie's dream city! And for that reason, you'll find our Day Tripping in New Haven itinerary heavy in culinary experiences with some shopping, history, sightseeing, and culture thrown in. Basically, a perfect day.
This post is sponsored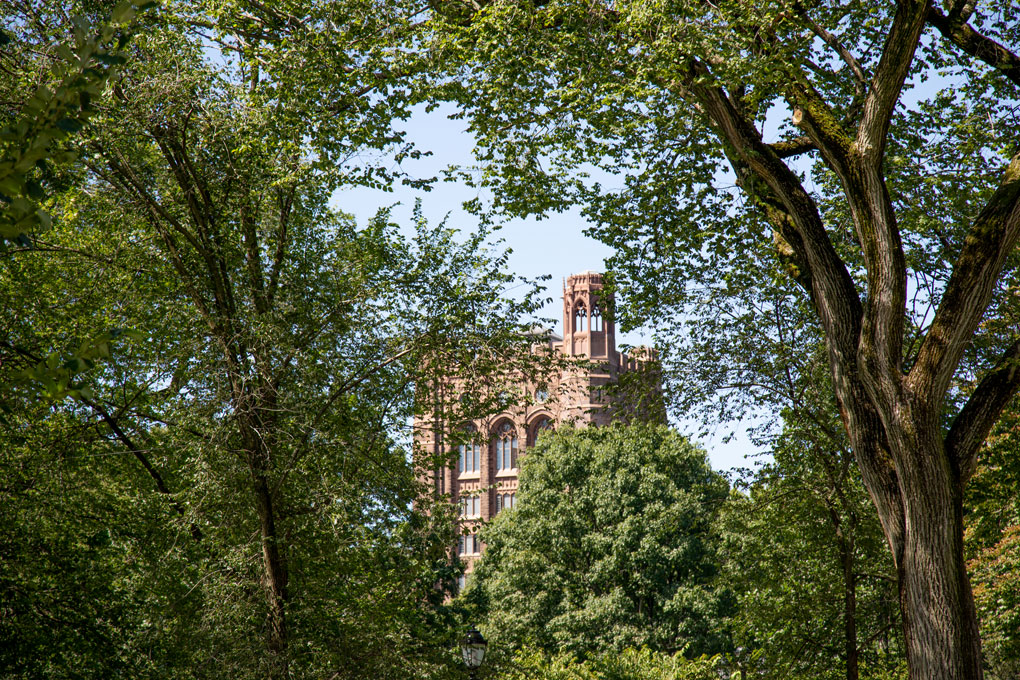 We think taking a tour with Taste of New Haven Food & Drink Tours should be mandatory for all CT residents! Our time with founder Colin Caplan on a mini 3-stop pizza tour filled us with…
fun historical facts about pizza in New Haven
stories about the long-standing family restaurants we visited
pride for how awesome "our" pizza is here in CT
and LOTS of slices of pie!
It was awesome. Seriously, you need to do this.
Other tours to choose from include a Taco Tour, Westville Tour, and an upcoming Trick or Eat Spooky Tour!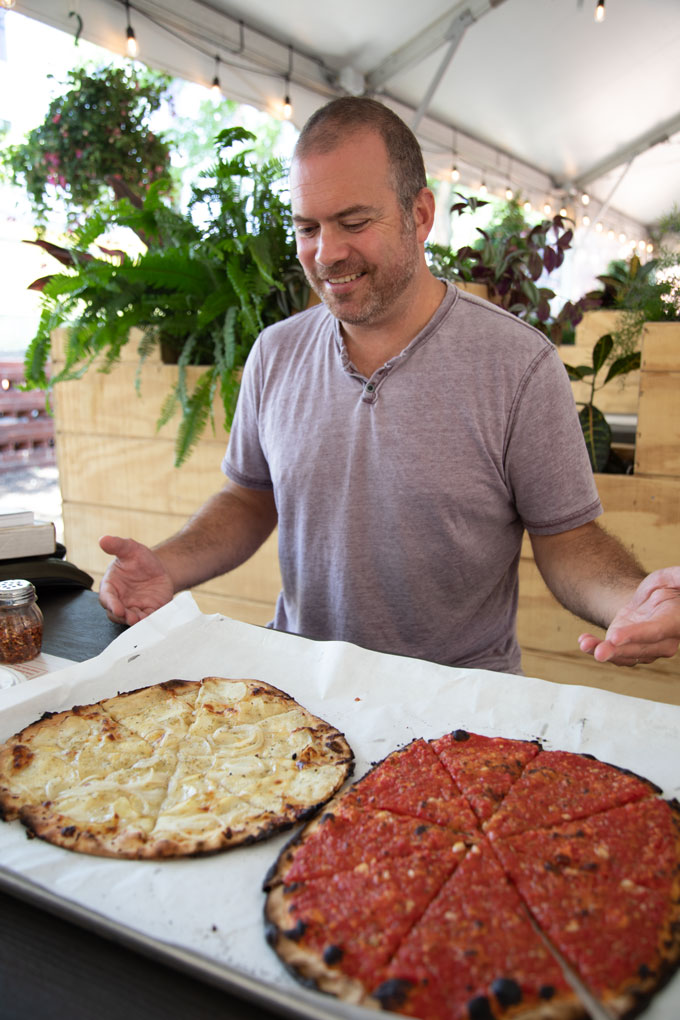 ℹ️ New Haven-style pizza is locally known as apizza; a style of thin-crust, coal-fired Neapolitan pizza.
Sally's Apizza has been creating coal-fired, brick oven pizza since 1938! That's over 80 years of pizza expertise. Per Colin's recommendation (he's written a book and produced documentaries about pizza), we tried their classic Tomato Sauce Pie (no mozzarella necessary), and the White Potato Pie. Whoa. Incredible.
From here onwards, we let Colin be in charge of all eating decisions!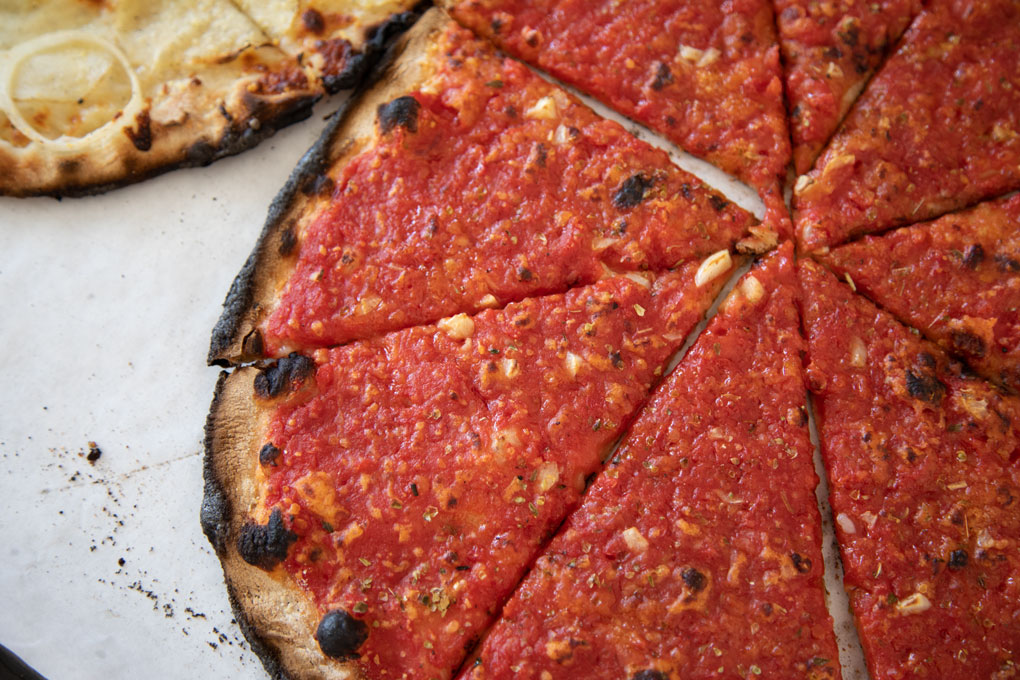 Next stop, a visit to the infamous Frank Pepe Pizzeria Napoletana, founded in 1925! Colin (born and raised in New Haven) easily throws fun little history nuggets into the conversation as we tried the Fresh (native) Tomato Pie and White Clam Pie. Much of our side of the conversation was, "Mmm", "Mmmm", "Mm."
Bev here (Lora already knew) – NOW I get it when people talk so passionately about New Haven pizza.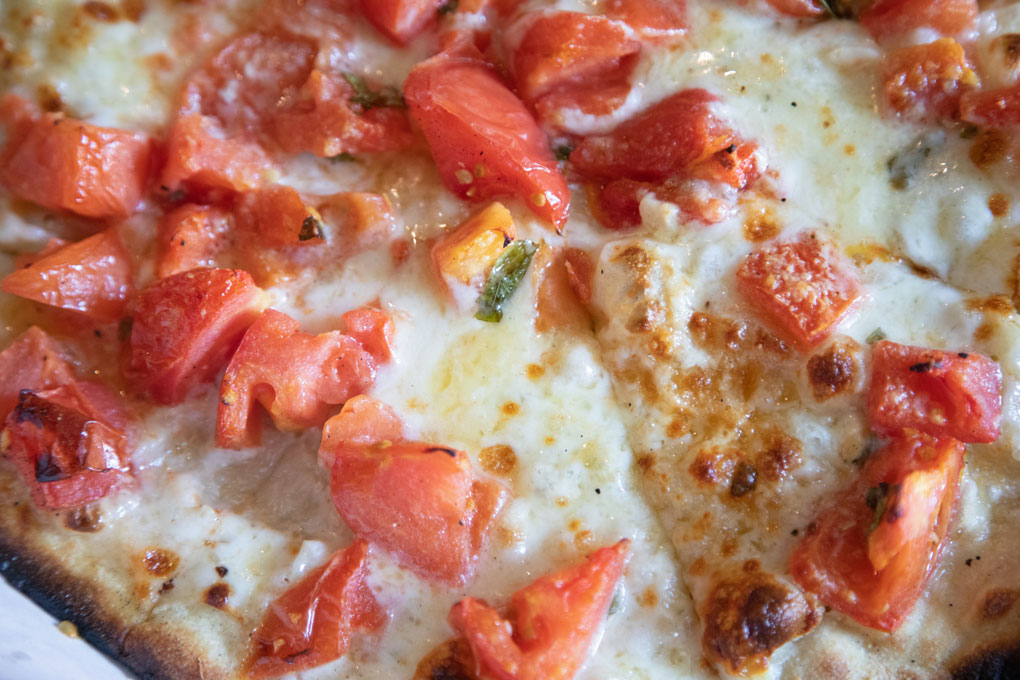 Yes, yes, we did have room for more pizza. Zeneli Pizzeria is the newest kid in the Little Italy neighborhood, making OMG pizza in just 90 seconds. We sat and watched pie after pie go in and out of their beautiful gold wood-fired oven…while we sat and devoured a Margherita pizza. Wow-o-wow. No wonder Queen Margherita of Savoy loved it!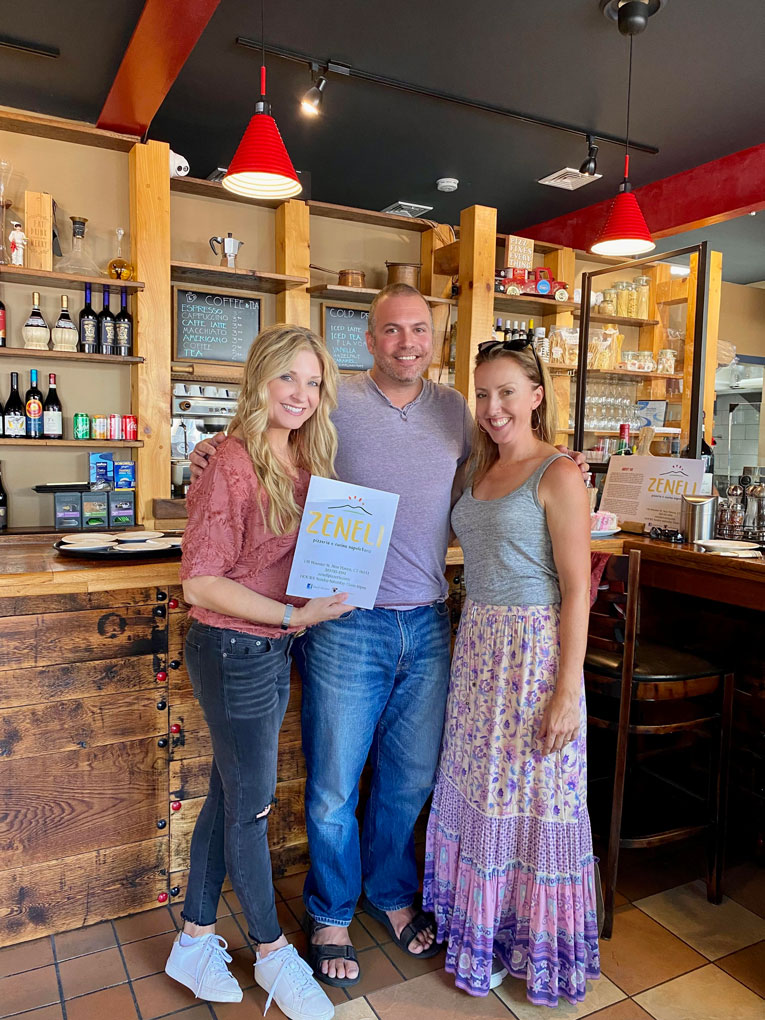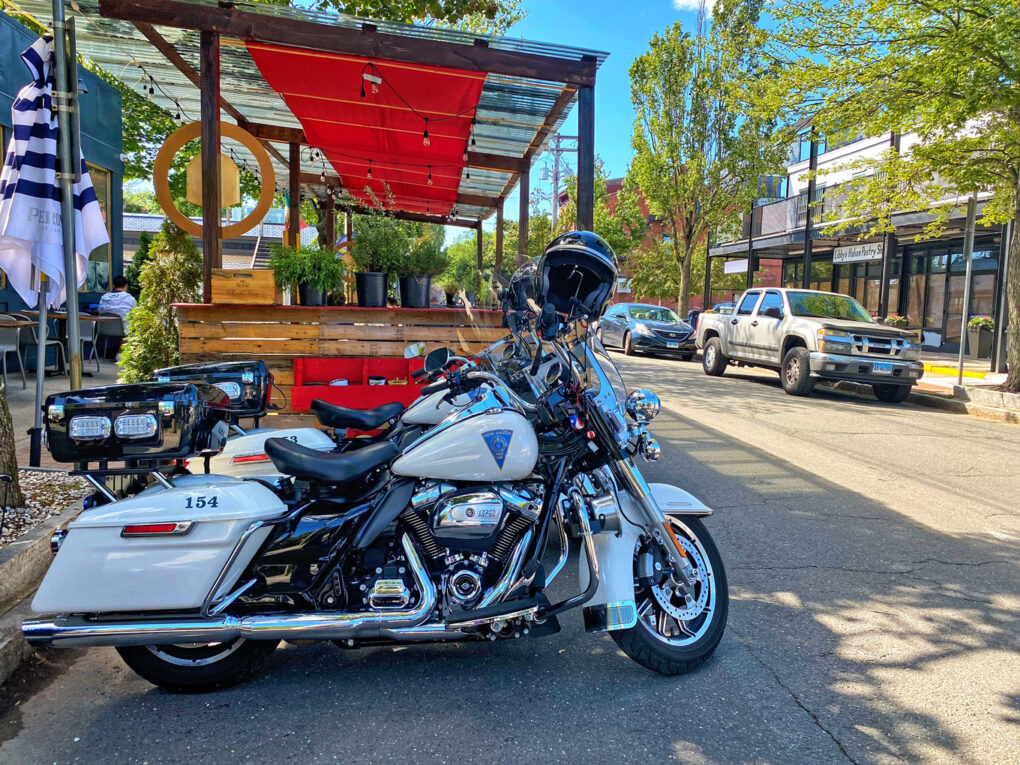 Conveniently, when you roll out of Zeneli's you'll find yourself standing across the road from Libby's Italian Pastry Shop. A must-visit.
Watch out Nonnies everywhere, Libby's Italian Pastry Shop's cookies & cannolis are hard to beat! This is another famous New Haven destination where people flock from far and wide to get their traditional Italian pastries & cookies. Family-owned and operated since 1922, they're also well known for their Italian ice, specifically the lemon.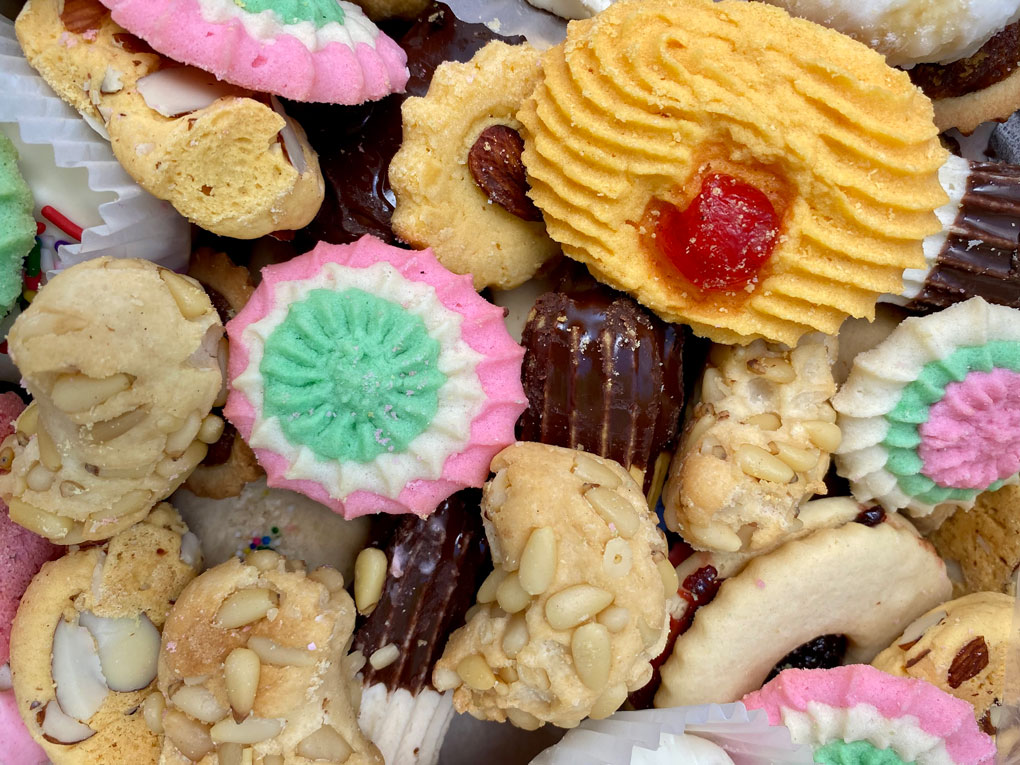 Time to head on over to the New Haven Green to "walk it off." We probably needed to get 25 billion steps after that feast, but who's counting.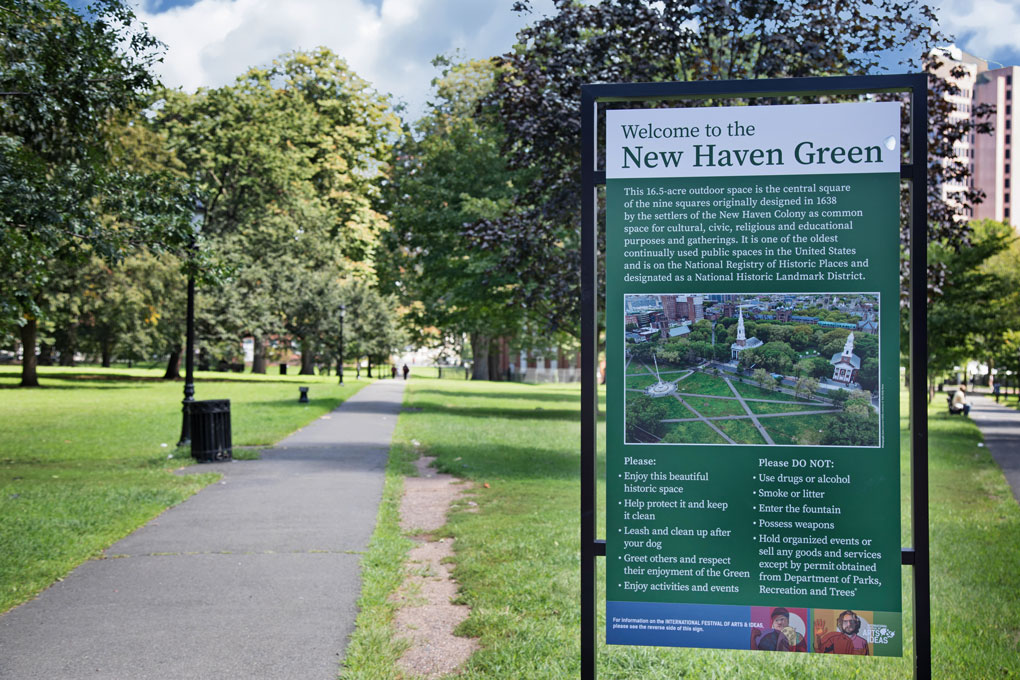 And just around the corner from the Green on picturesque "Yale-y" Chapel Street…retail therapy!
We love this lifestyle shop! What a collection of beautiful things Kimberly, the owner of dwell, has put together?. Pretty much wanted everything. This boutique store features makers near and far, with curated items and gifts for the home, family, friends, baby, and YOU! We loved the Connecticut pillows and found some beautiful artwork. We shall return.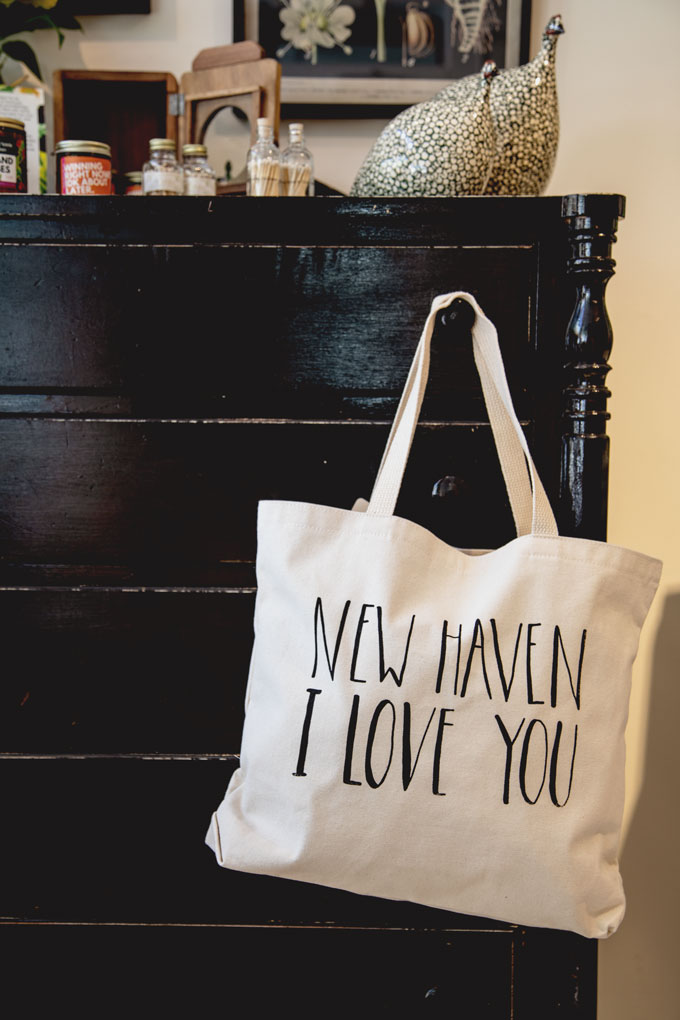 Carry on down Chapel Street for 1 block and enter the Yale Center For British Art for a full dose of the largest and most comprehensive collection of British art outside the UK. Soak it up!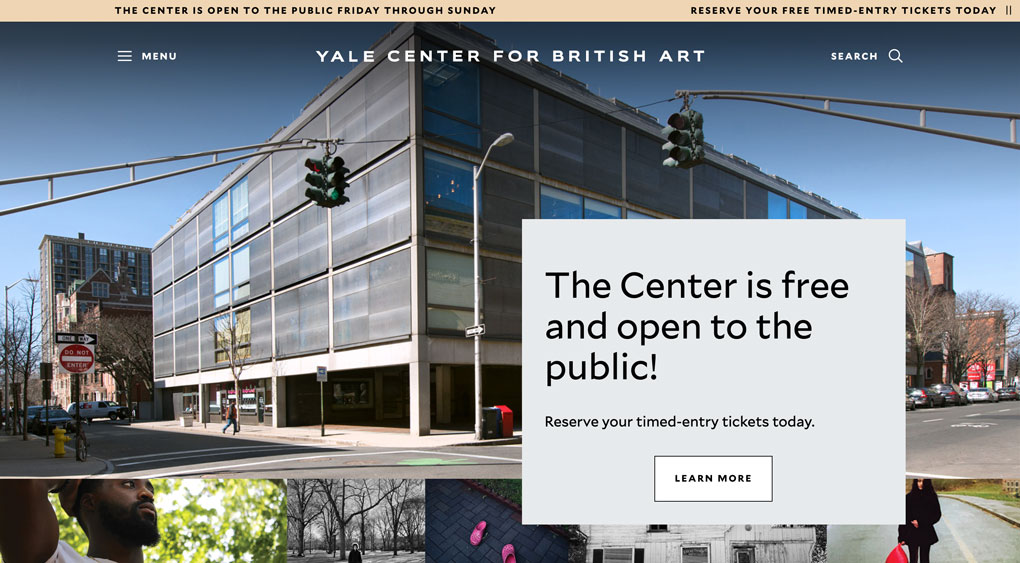 We're SO glad to have discovered Lighthouse Point Park – a new favorite CT spot overlooking the Long Island Sound. It was so windy the day we visited (right after Hurricane Ida dumped all that rain on us!)…this place literally took our breath away!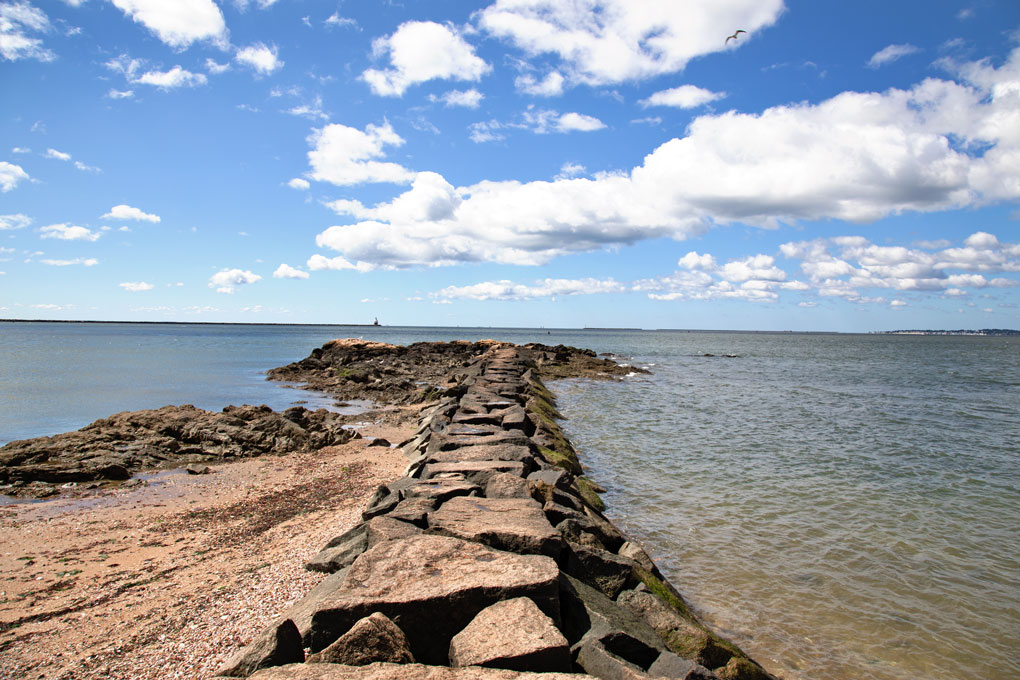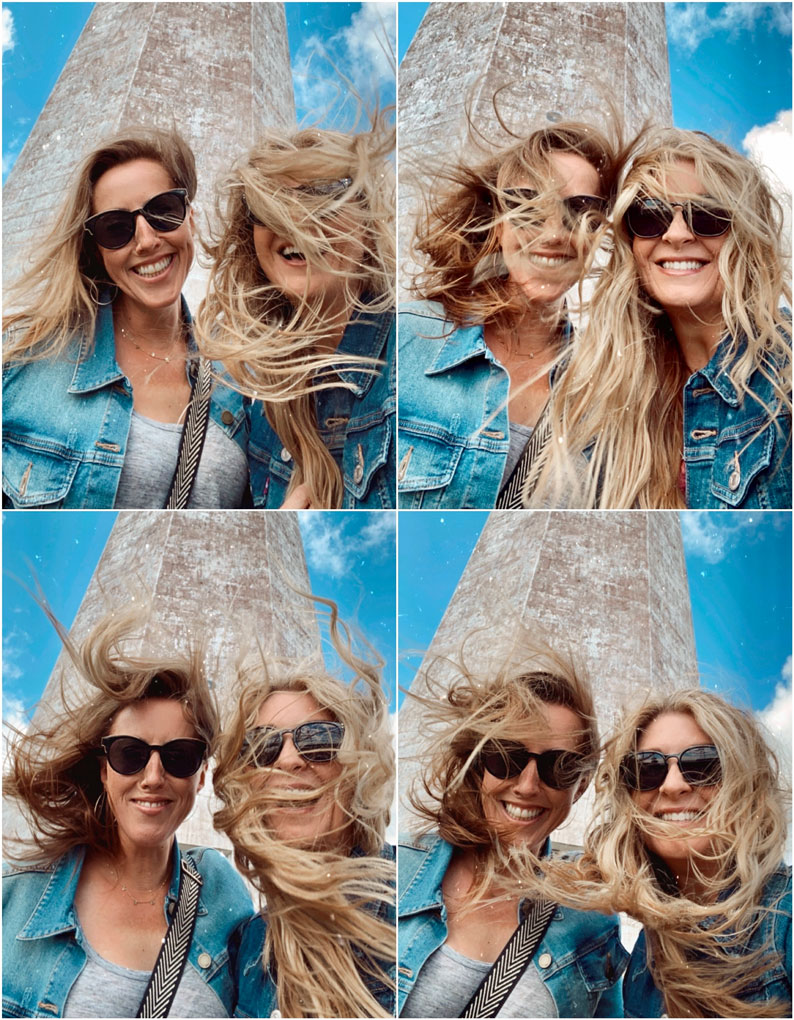 The park is also home to The Carousel at Lighthouse Point Park. A gorgeous glass building overlooking the sandy beach and water, houses a working carousel, 1 of less than 100 in use today.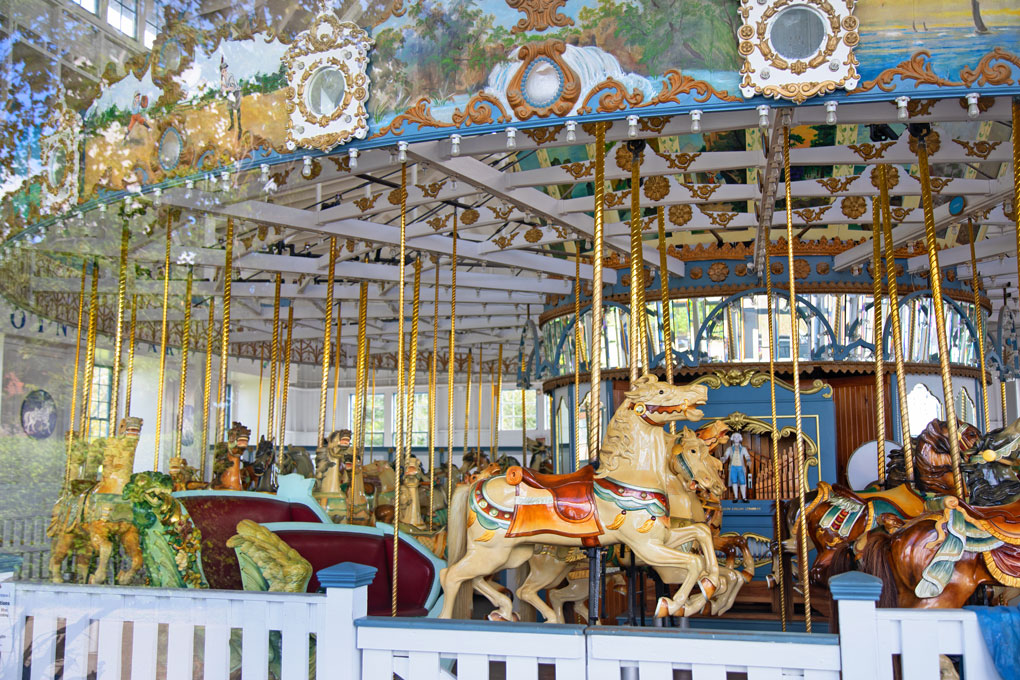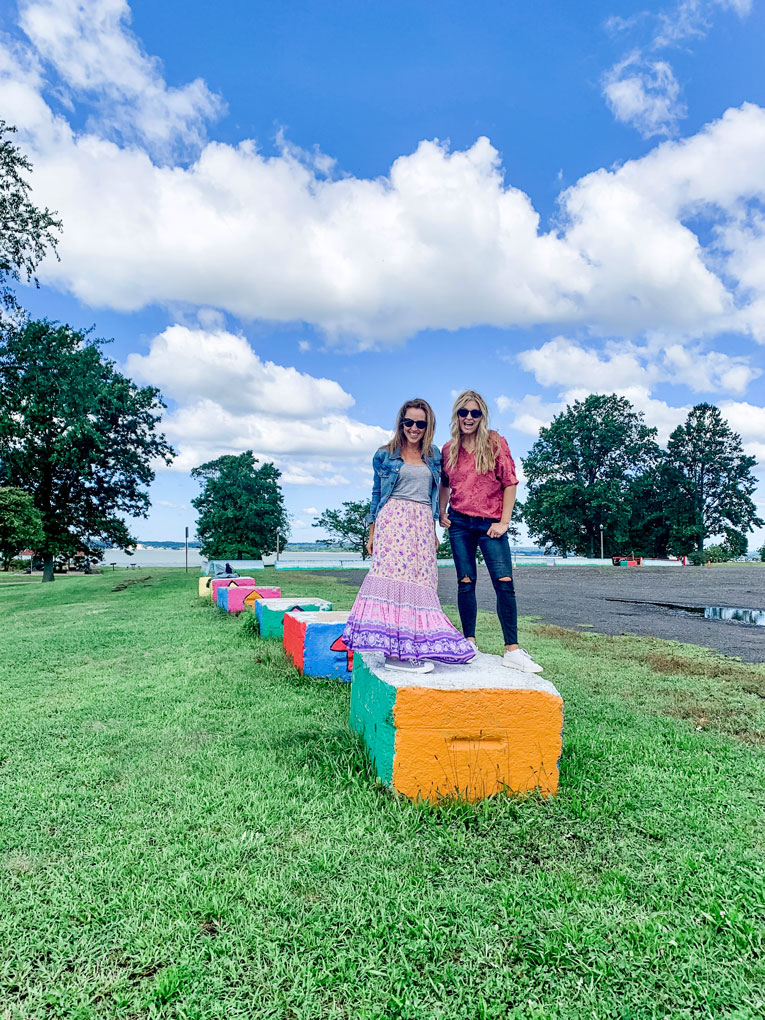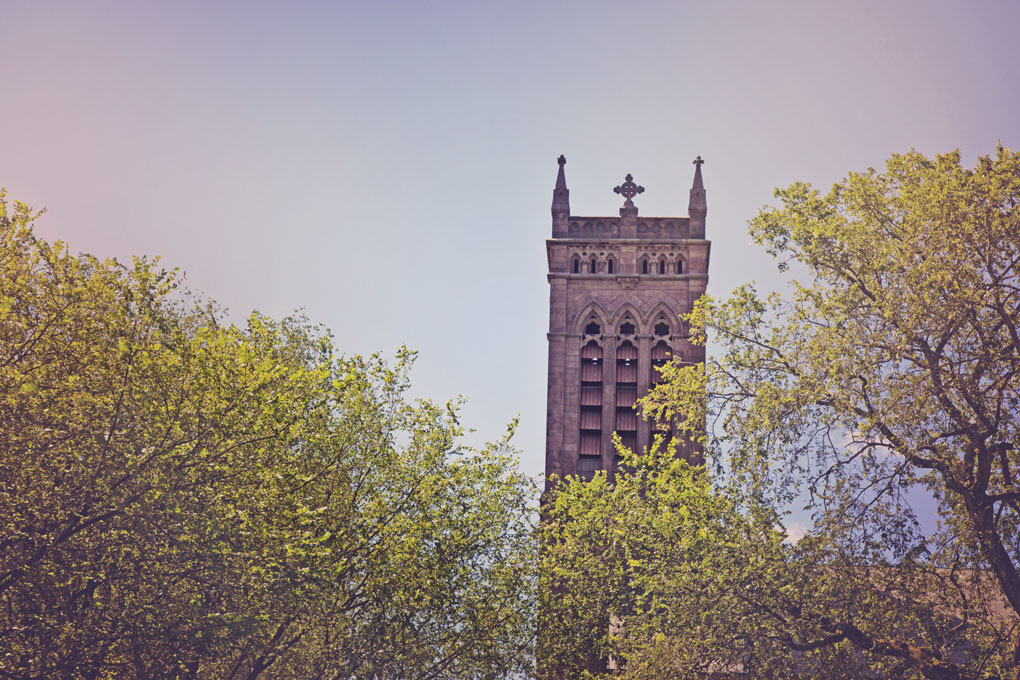 And on the off chance that you might be starting to feel a bit peckish at this point…enter Bear's Smokehouse into your GPS. If you love smoky, BBQ, spice rubs, this is your place. The atmosphere is extra fun as they're attached to The Stack Brewery & Biergarten!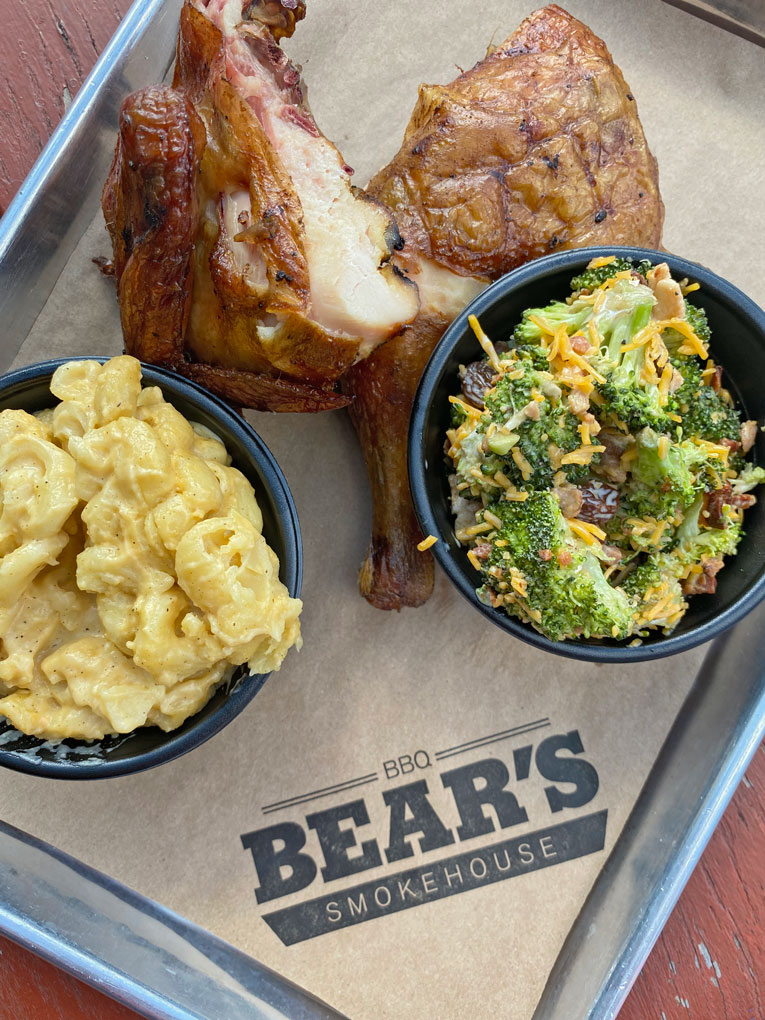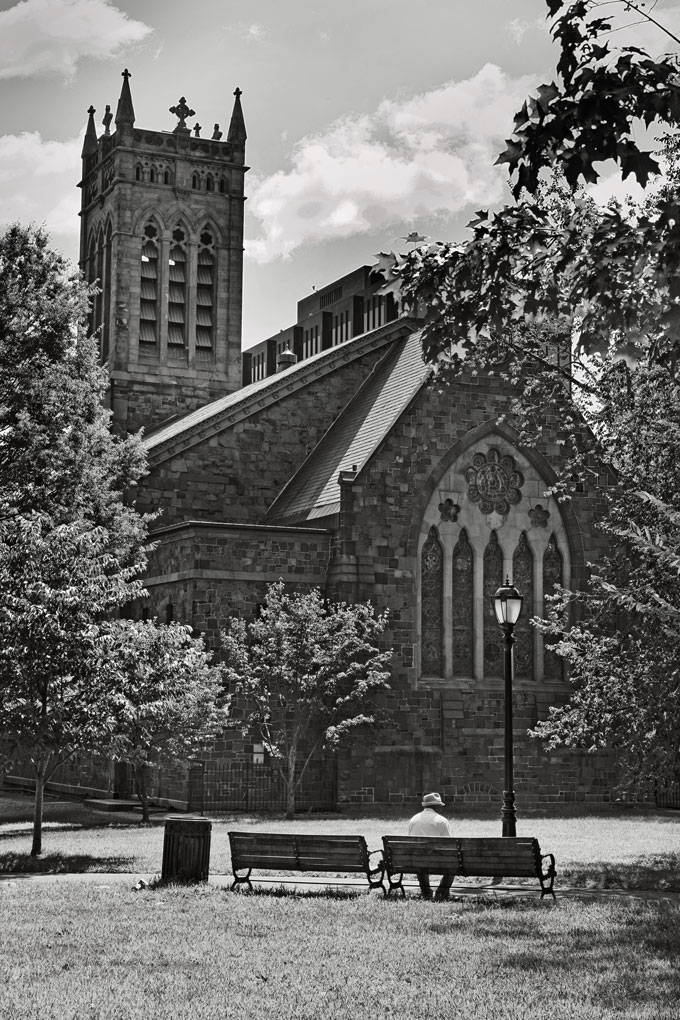 Until next time New Haven! ♥️
---
Words Bev Canepari/ Pics: Lora Karam