Thanks to Lora's job working for Theatre Projects, we were tipped off to a very exciting new theater just opening in Norwalk, the Wall Street Theater. We went along for a sneak peek to see it just weeks away from its grand opening performance, "8" A NIGHT WITH BROADWAY'S BEST.
We spoke to three key players in getting this amazing renovation and opening off the ground; from dream to reality: Frank Farricker of Lockwood and Mead, the Developer; Suzanne Cahill, the President and Chairperson of the Board; and Billy Blanks, Jr., the Artistic Director. We had questions!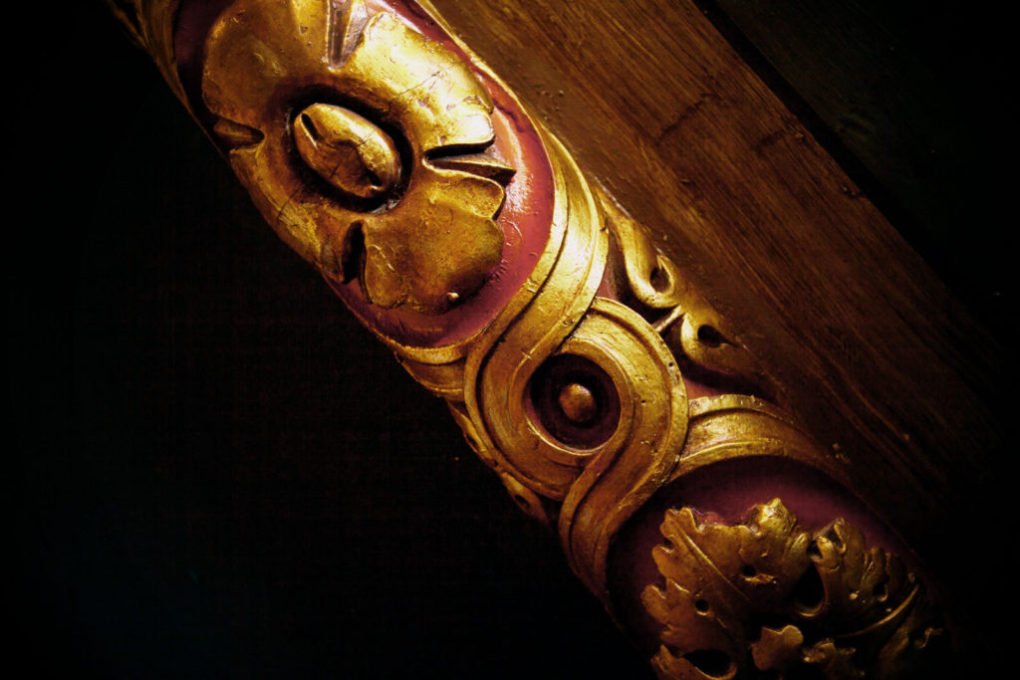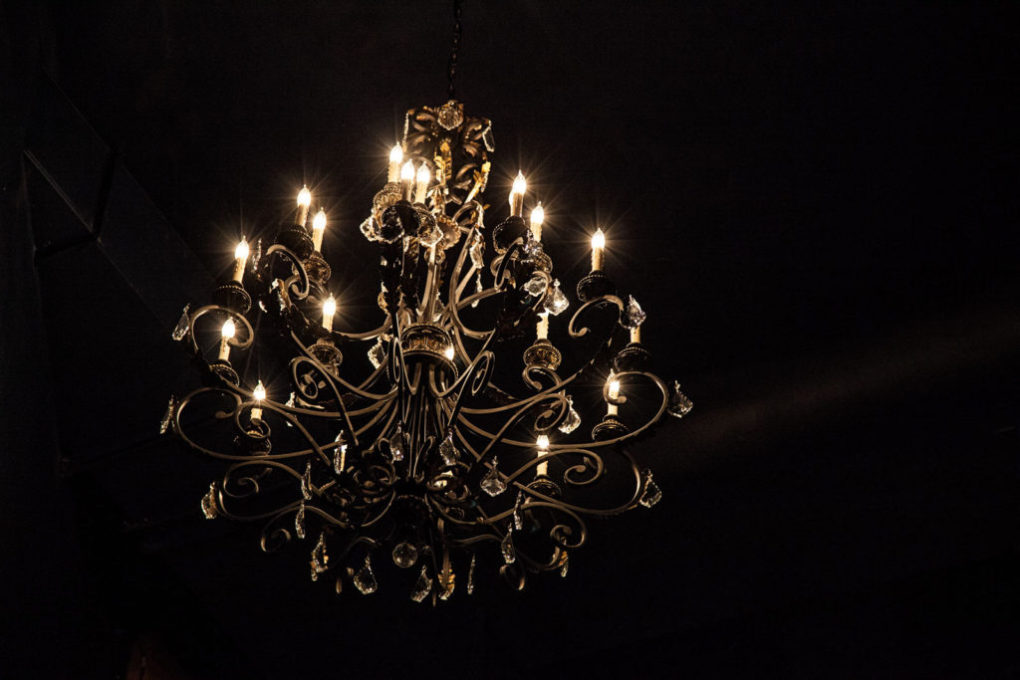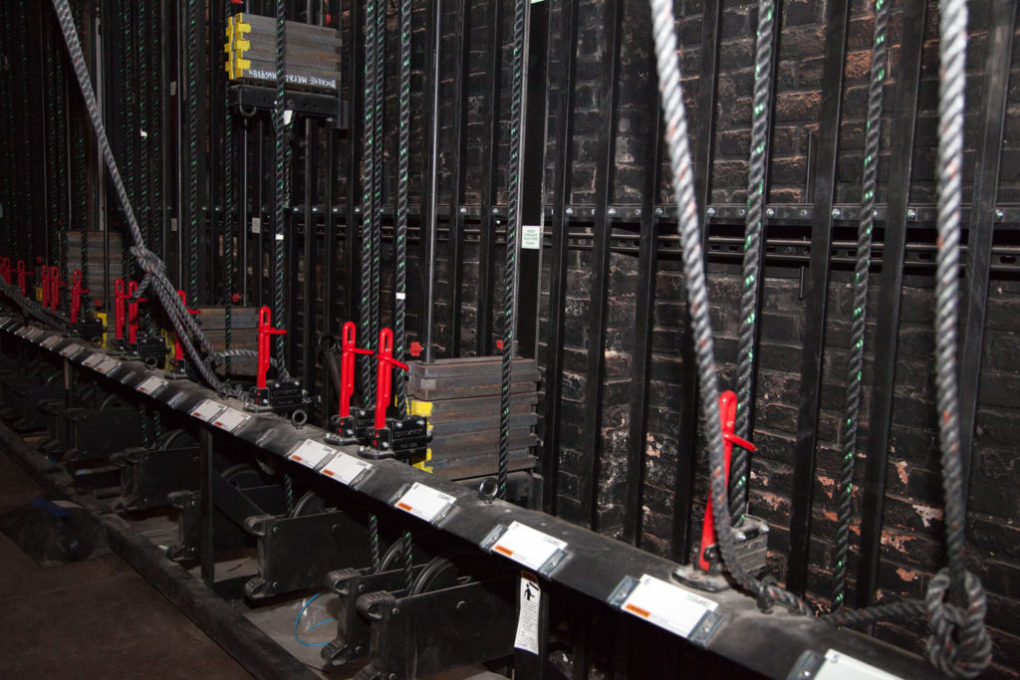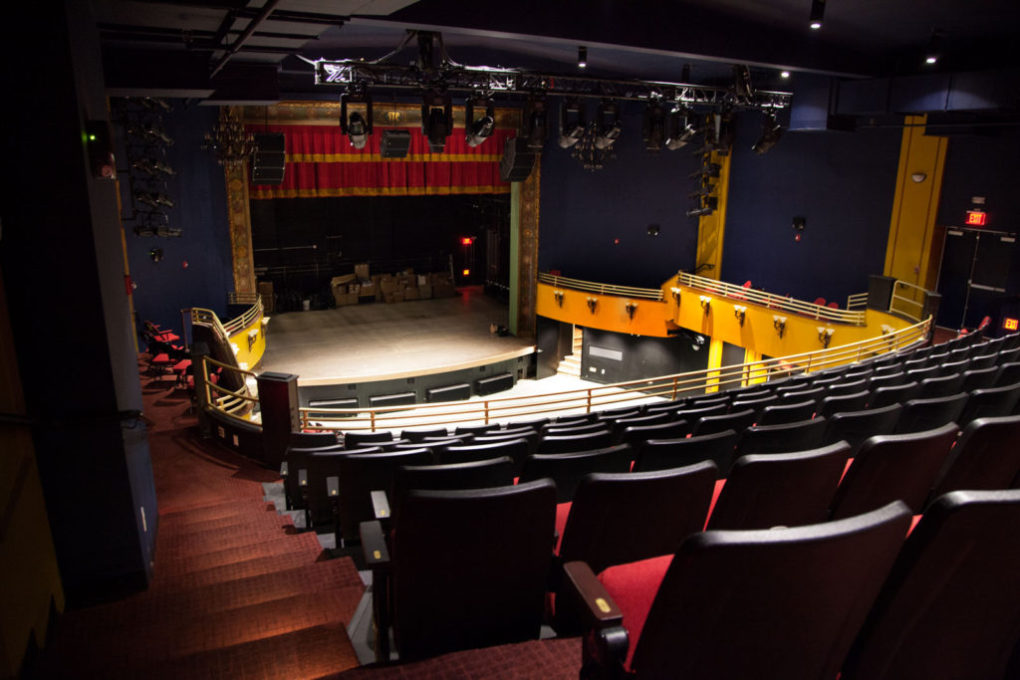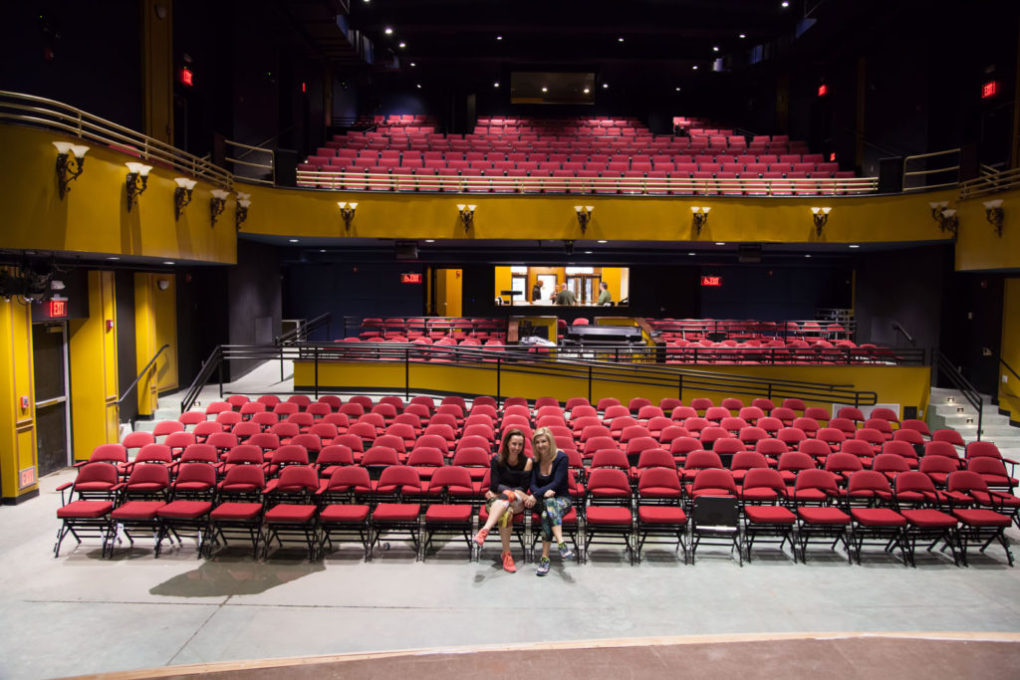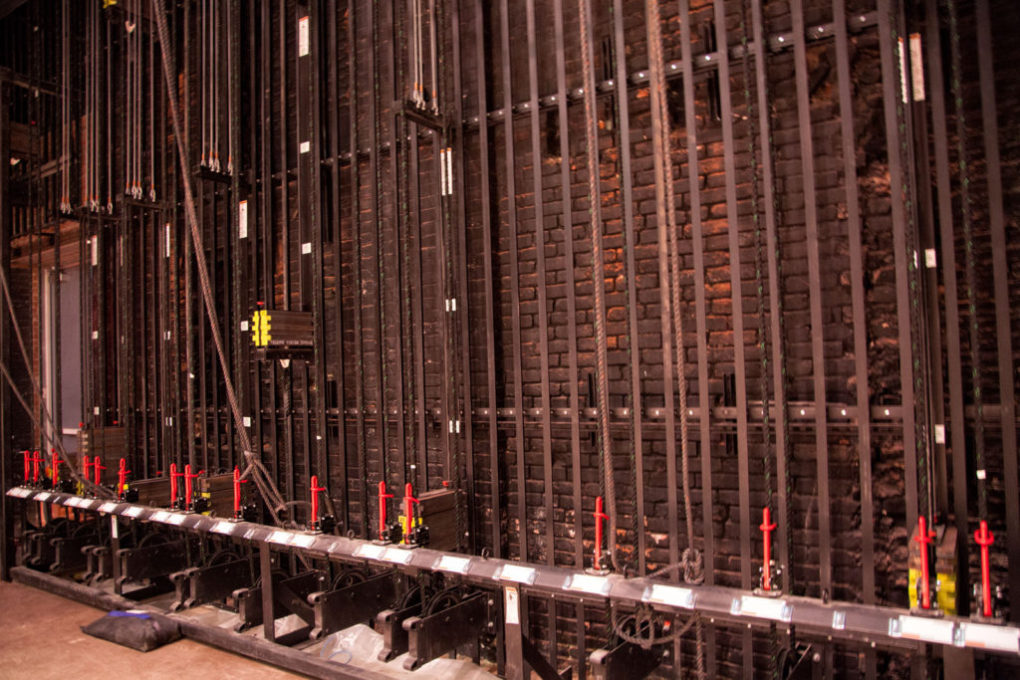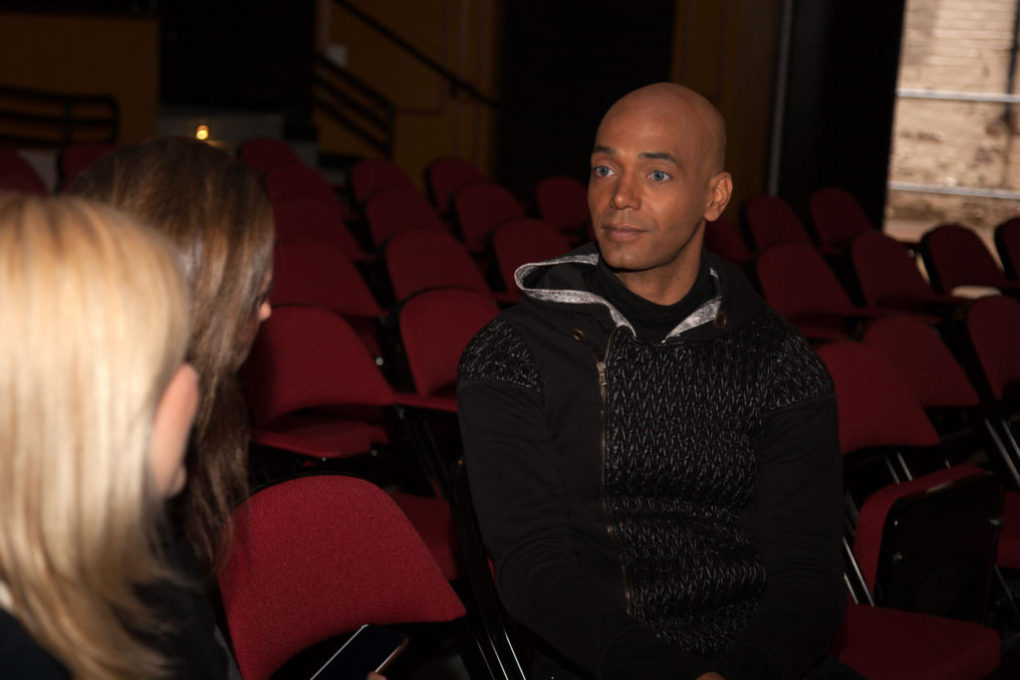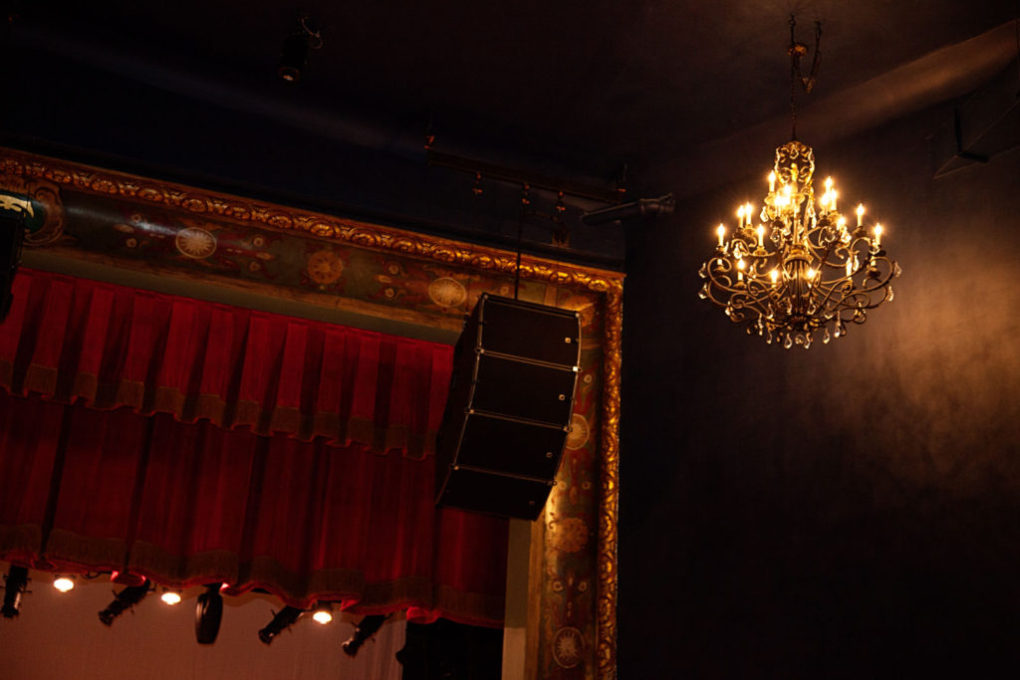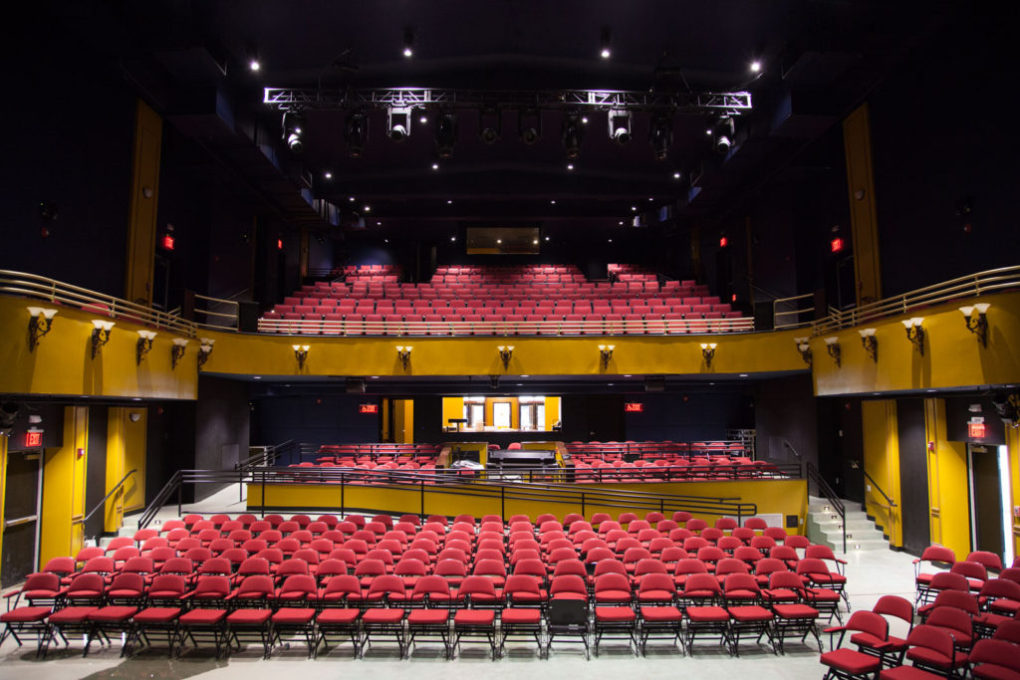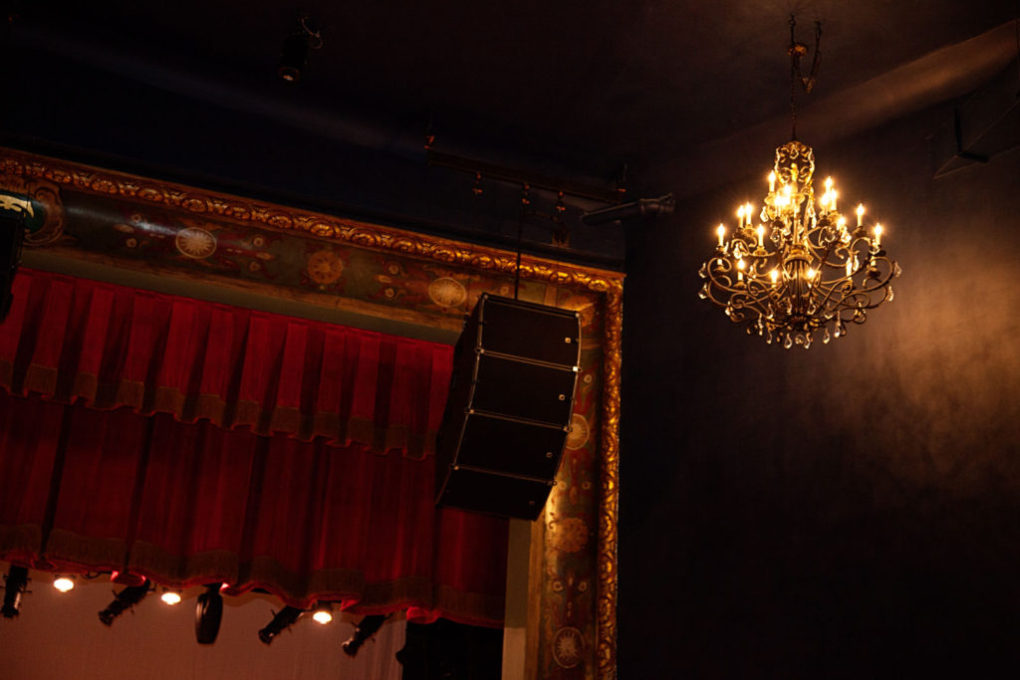 The Wall Street Theater
"The Wall Street Theater is the first next-generation performance space in Connecticut to provide theater enthusiasts live shows, interactive entertainment, digital productions, art space, state-of-the-art digital streaming technology, and a community arena in which to play. Refurbishment of this national historic landmark at 71 Wall Street in Norwalk, most recently known as the Globe Theater, is an integral part of the greater redevelopment of the Wall Street area." (Quoted from the Wall Street Theater website)
Suzanne Cahill, President, and Chairperson of the Board
A media executive and entrepreneur, Suzanne has been responsible for the development and execution of a number of successful magazine publications, books, websites and mobile applications (from Wall Street Theater bio). We had questions for her!
What excites you the most about the newly opened theater?
The opportunity to provide a venue to the greater Norwalk community that provides an environment for the arts to grow while at the same time innovating change while furthering positive economic development in this wonderful community.
What makes the Wall Street Theater different?
The theater's redevelopment has allowed for patrons to experience traditional theatrical productions in a lovingly restored historic theater while being immersed in a highly innovative and technologically outfitted event space. We built out this theater with emerging and digital artists in mind. We're prepared for the digital future of artists today, right here, now.
…Is it haunted??
There are no ghosts in residence but what lives on are the memories, the stories and interconnected experiences people talk about when they think about the theater at 71 Wall Street. Whether the Regent, the Norwalk, the Roxy, the Globe, or the Wall Street Theater the spirit of live entertainment goes on and is alive on Wall Street.
Frank Farricker of Lockwood and Mead, the Developer
What does the developer do?
I was responsible for building the place. Financing, working with the architects, working with Theatre Projects, working with all the consultants to put all the elements together to figure out how to make this. Then to get the money, then to build it.
How many seats?
700, and 1000 if we take the seats out of the lower area.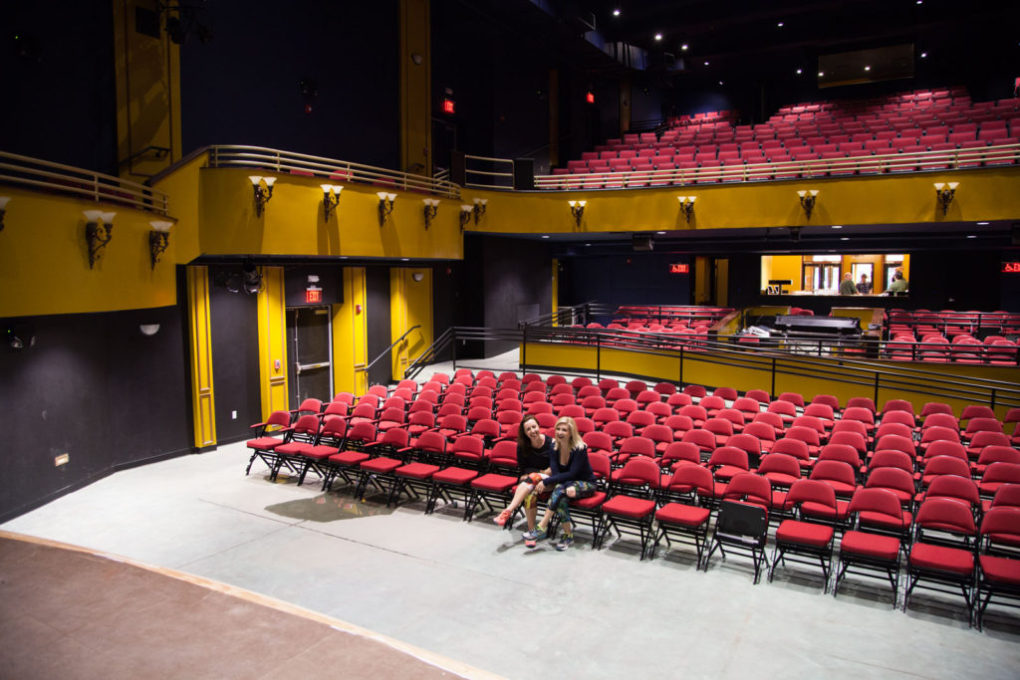 What was it about this project that excited you the most?
Part of it was that I hadn't done anything like it before, but the other was that I just love theater and stage. It's not every day that you get to create something. This is a creation. This is a historic renovation. We worked to restore these opera boxes that were there when the theater was built, and restoring the front façade to the absolute proper way that it was in the 1920s. We have these 100 years old murals that aren't up yet, that we found behind the walls during the demolition, and we had them professionally restored. Even elements like those medallions up there that were part of the original theater, and we made sure to get the historical aspects down.
We hired a historic architect and he went through and found images going back to the teens. There were a lot of photo renderings and descriptions from the Norwalk Hour from 1917. That's what we did to make sure it was as accurate as possible.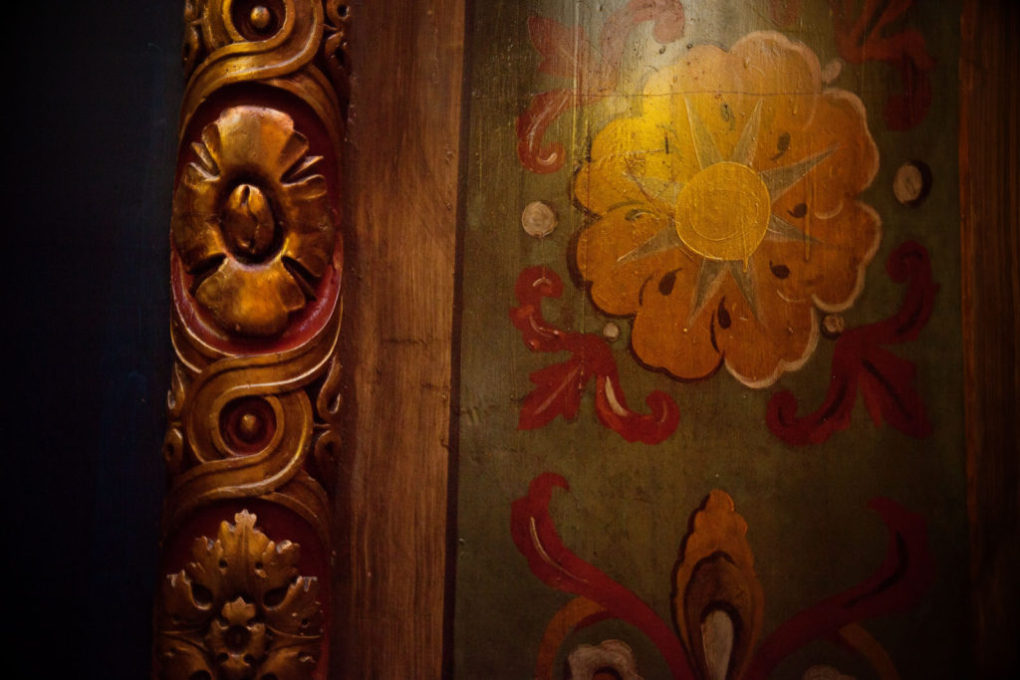 As a developer, have you done similar types of projects?
No, housing before. I built condos in New York and houses in Connecticut.
Would you do this again?
Oh yes, it's been fun!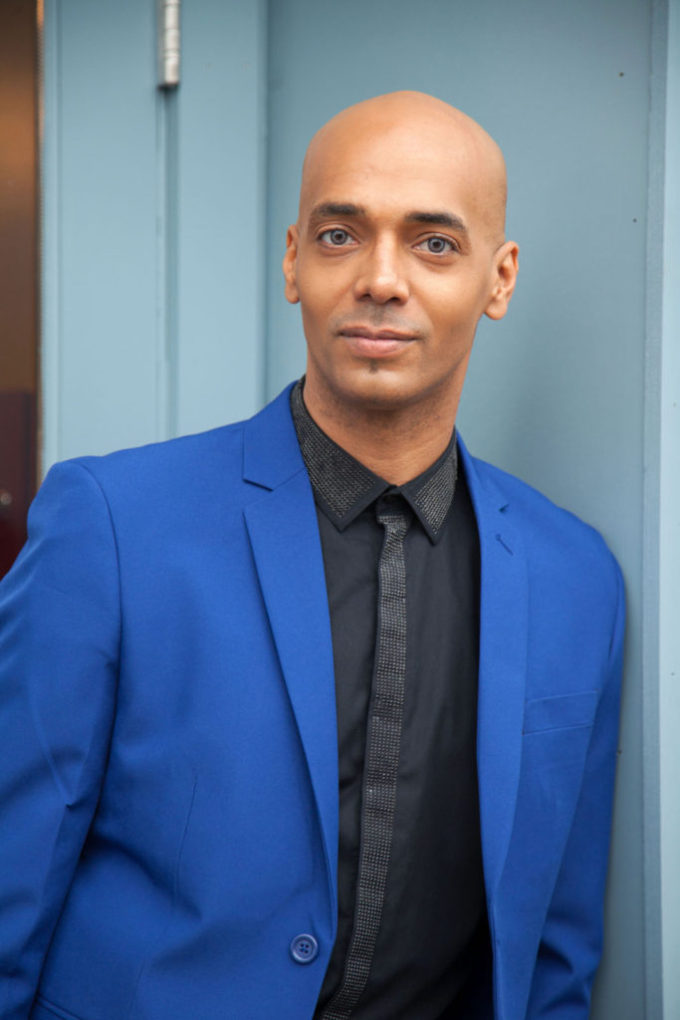 What motivated you to take on the role as Artistic Director of the Wall Street Theater?
My whole life I've been a performer. I starred in Fame on Broadway, but I always had this knack, and want to direct. I love directing. When I turned 16 I started choreographing and directing for my high school and it was something I absolutely loved doing. Then, when I was about 22/23 years old I did this huge show with about 45 celebrities. Tom Hanks was the host, the cast of Will & Grace, The Drew Carey Show cast, Britney Spears, all these different people, and I came in and choreographed and directed that show, which was called the weSPARK Celebrity Cancer Benefit. I had them all singing and dancing and doing things you don't normally see them do, and that day, I was like, I love directing! This is my passion with fitness and dance.
I came here to do an event for Stamford Health, and I met a woman who was on the board of Directors of this theater. She asked if I would be interested in being the Artistic Director here and if I would move out east? And I said, "Absolutely, I would!"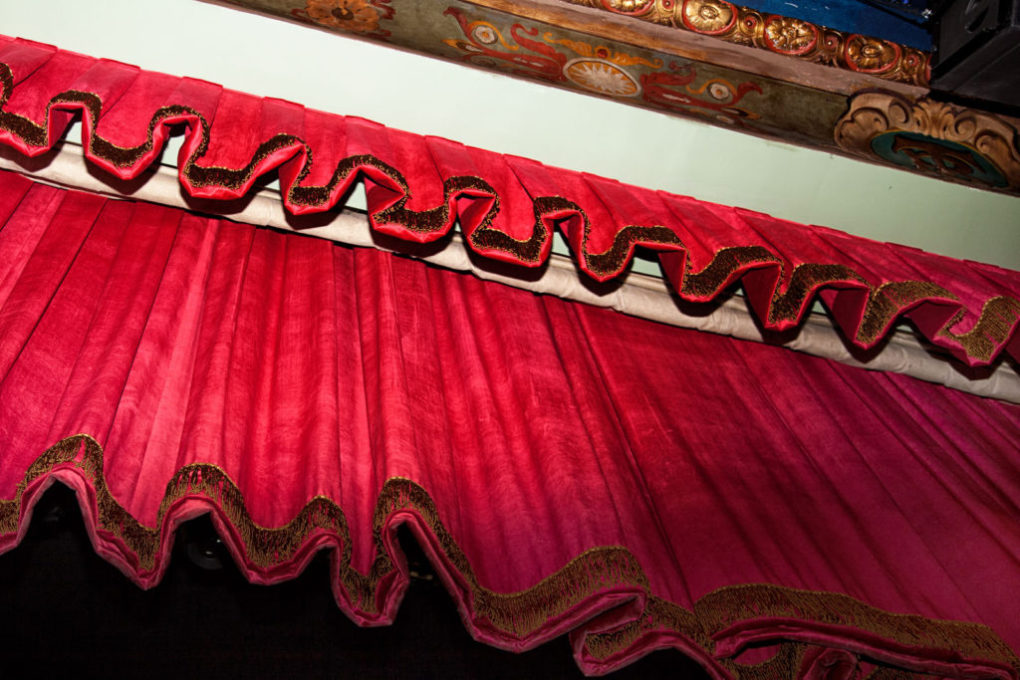 What does the Artistic Director do?
Basically, brings in the vision for the theater. You become the face of the theater but you also come in and go, "What am I going to bring in here?" Do I bring in Broadway shows? Rock concerts? So I've tried to look and see what all the theaters do in the area, and ask, how can we be different? There's not a lot of theaters here that bring in the Broadway aspect, and there's not a lot that bring in the different type of artists we're bringing in. So far we have Macy Gray, Paula Abdul is going to do a residency with us, she's not been on the road for 25 years, so that's going to be fun! Lonestar's coming in.
I wanted to bring in quality entertainment. We wanted to bring in stuff so that people would go, "Wow, there's a wide variety of things." On our calendar, I don't know if you know yet, is Australia's "Thunder from Down Under". (Lora asks if they are a band….no, Lora…lol)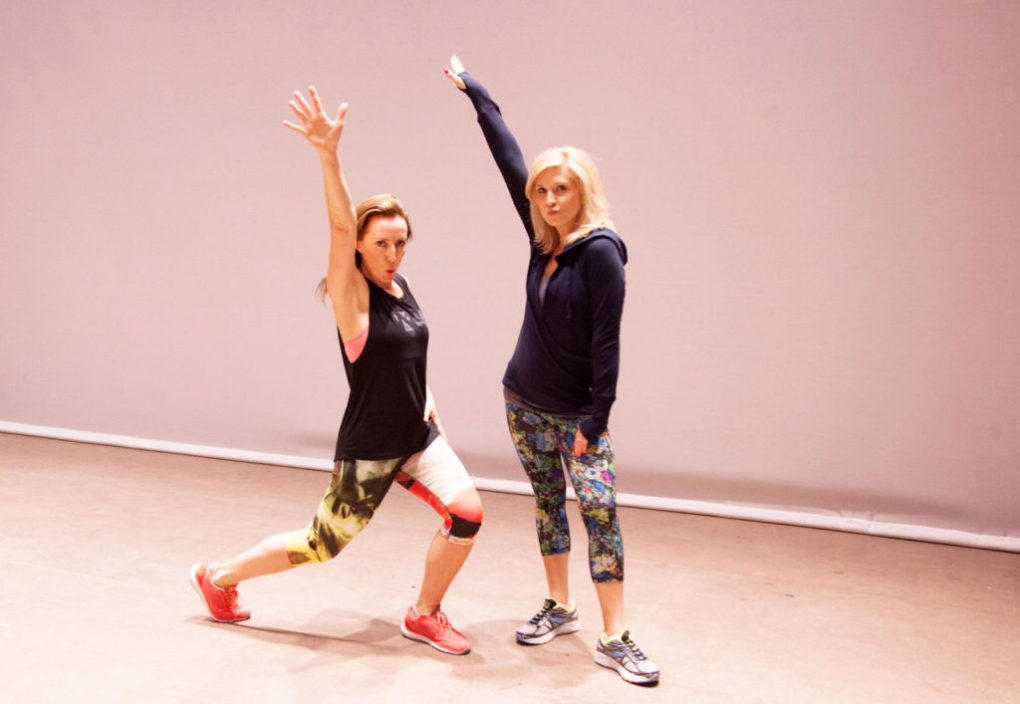 The stage called us at that point and we did a quick audition for two AbFab/jazz hand/bloggers…we got the part!
You already have some awesome bands lined up; can you tell us who else you have your eye on??
We want to have a lot of emerging artists. We're looking for people like Bebe Rexha, Marian Hill, younger artists. I'm trying to work on Sean Paul. We're going to do an event with the Village People. My goal is to make it so that each group of people goes, "OMG that's my group!"
Another cool thing we're doing is we did an audition for local bands here in CT. We saw about 40 bands that came in and played. We want some of them to be opening acts for some of the bands we bring in. Lonestar is one of the first country acts we're doing here and one of the bands that auditioned is opening. A local band called Running on Empty.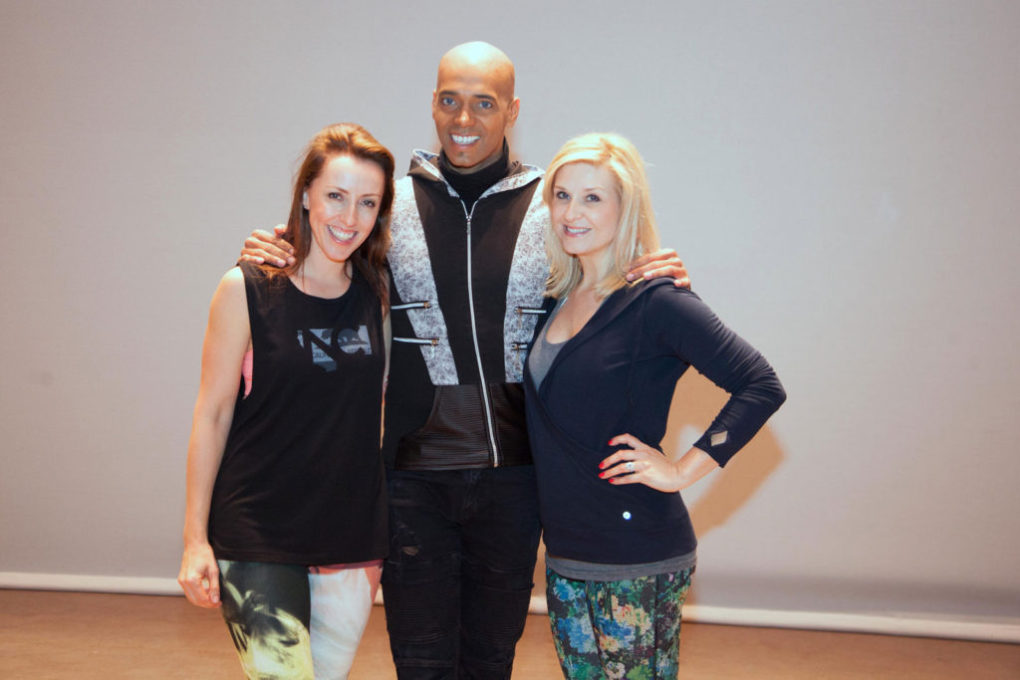 Theater trivia – "Break a leg" – Did you know?
This expression originated in music hall/Vaudeville days around the 1800s. Producers would have on stand-by as many different acts as possible to fill the bill. It was not feasible to pay for every act, so if they didn't actually appear on stage, or get to break the visual plane of the leg line (wing masking), they didn't get paid. "Break a leg" became a good luck wish that you would be paid for a performance. Who knew?
Go visit their calendar and grab tickets to what excites you!
---
71 Wall Street, Norwalk, CT 06850
Pics: Lora & Alexandra Wilson/Words: Bev