Who hasn't seen Jersey Boys? Even if you haven't sung along to the Tony, Grammy, and Olivier Award-winning musical, you can catch four stars from the original Broadway cast in The Midtown Men. This super-suave musical group includes Tony Award winner Christian Hoff, Michael Longoria, Daniel Reichard, and Tony Award nominee J. Robert Spencer.
We got to chat with Michael Longoria, so check out our interview below!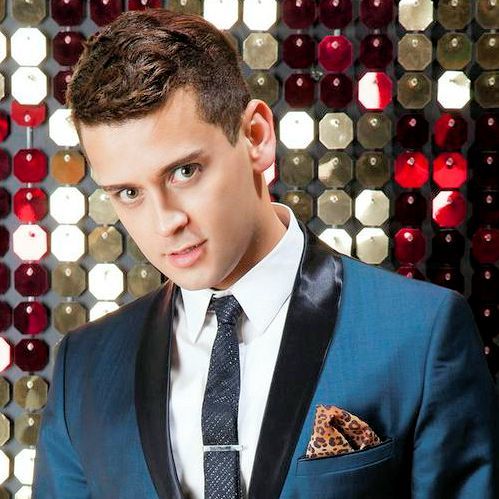 What are your pre-show rituals, either individually or what you do as a group?
For me, I like to get up early, I'll get to the gym and try to have a healthy breakfast. In the afternoon I'll warm up my voice. A lot of times I like to check out the local Mexican food places because that's my favorite kind of food! I'll Google "Mexican restaurants" and there's always some little hole in the wall that has the best food. So I'm looking forward to that when I get to you guys in Stamford by the Palace Theatre. It's probably not the best food to eat before a show because of the spiciness but being a Latino myself, it's like comfort food. I feel an immediate sense of home wherever I am.
Can you briefly give our readers the story of how The Midtown Men came to be?
The four of us were doing Jersey Boys on Broadway, we had met in the original cast, and I was playing two different roles – Joe Pesci, and also Frankie Valli in the matinee performances. Eventually, I took over the Frankie role after I was there for a year and a half. I was getting to know the other 3 guys really well. We'd be warming up our voices to any kind of guy group like The Temptations, that could get us into the mood and the world of the 1960s which is when Jersey Boys takes place.
Because the four of us started to get used to singing along with specific harmonies, any song we took on came with this unique sound. So that became a thing and people started asking us to sing at charity events for the Red Cross, or Katie Couric's 50th birthday party at Tiffany's – that was the first one! She adored us and Jersey Boys and had sent somebody over to ask if we would perform. That was our first moment outside Jersey Boys where we said, wow, this is something we could do together and doesn't have to focus on one group. Before you know it, we had an entire repertoire of other guy groups from the 60s and we took it on the road! We're now in our 8th year and each year we get better and better.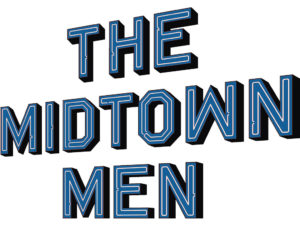 Next thing on your bucket list is ______
As a recording artist, I love to record albums. I did an album last year called Broadway Brick by Brick, and with The Midtown Men, we had 2 albums that we recorded – one is a live album, The Midtown Men Live in Concert, and the original one is a studio album, The Midtown Men Sixties Hits. I can't wait to get back in the studio. That's where I thrive and give my voice, heart, and soul! That's on my bucket list, to do another album.
This is your 8th national tour. What's your favorite thing about touring – besides finding Mexican restaurants?
(Laughs) Right? Finding the gym, as well! What I love about the different places I go to is you realize that people are the same. It's like everyone has a different "costume" on, or you can tell what the ladies are trending on, because they're all wearing it, like a certain kind of hairstyle, you know what I mean? Everywhere has a different kind of look. But deep down, we're all the same. We're all going through this together. This thing. Life; the ups and downs, in the politics of it all. Everything.
What's beautiful is that we're bringing back this era, and it couldn't be more timely. The 60s were all about turmoil, but also about unity and people trying their hardest to just make sense of it all through loving each other.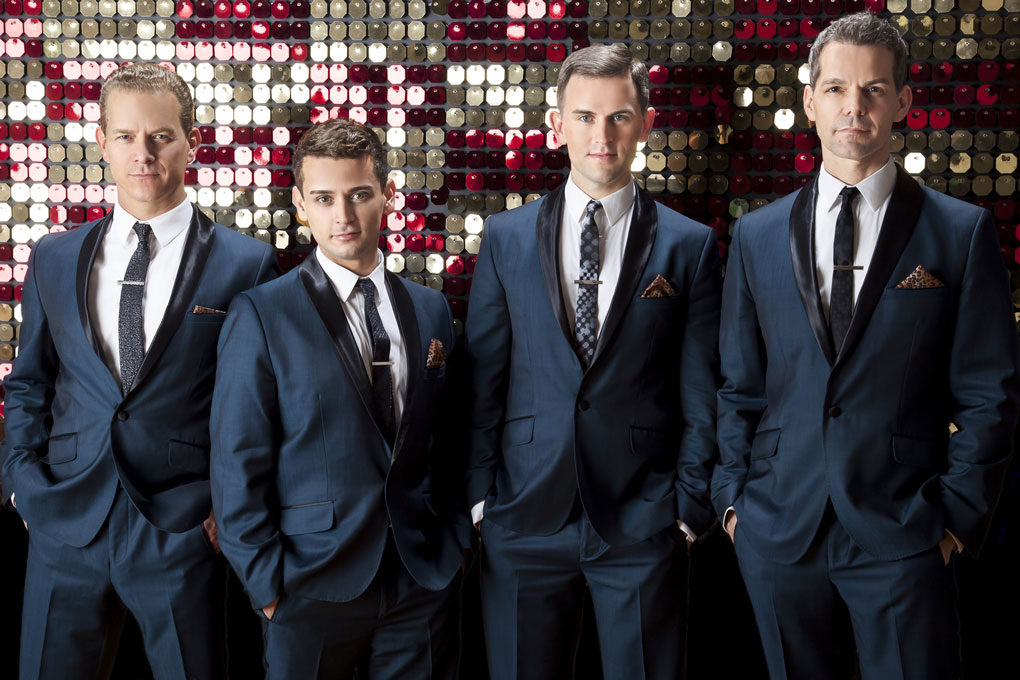 Is there any show you'd love to see revived?
For selfish reasons, because I was a young and budding Broadway theater student, I was selling merchandise for the show Aida. We would sell the programs before the performance and then at intermission, so you basically had free time during the show to go off and do whatever you wanted. But me being the theater geek that I was, would sneak up to the stairwell and watch the show. I knew every single part, every line. I would love to see them revive that and have me play a part in some way! Maybe I could be the choreographer because I know every move. It was an amazing experience.
What can our readers expect at the Palace Theatre show?
You're going to get the same chemistry and bond that you saw in Jersey Boys. But what's different is you'll hear our battle stories from being on the road. The great thing is that we come from four different backgrounds, from all over the nation. And this one Broadway show brought the four of us together. It's a unique chemistry. If you want to see four Broadway guys sing their hearts out and sing along with them, this is the place to be!
Any behind-the-scenes info that we'd love to know?
We have our tour manager, who also is our sound engineer. His name is Jann Hoff. He's Christian's brother and he's been on the road with us since day 1. He's literally the guy in the back with the bald head making sure we all sound great. And at the same time, he's booking our flights to make sure we get to different cities on time. He and his assistant Thomas handle the odds and ends. We get up on stage and sing our hearts out, but these two guys are running the lights, running the sound, and making sure everyone has a good time.
---
Photos used with permission from The Midtown Men
Interview by Lora + Bev