It was both Bantam Tileworks window displays and Instagram account that lured us into the store. There's just something about their use of colorful glazes and beautiful designs that equal "eye candy." Come with us as we see where all the ceramic magic is made and chat with owners, artists, creators, Darin Ronning, and Travis Messinger!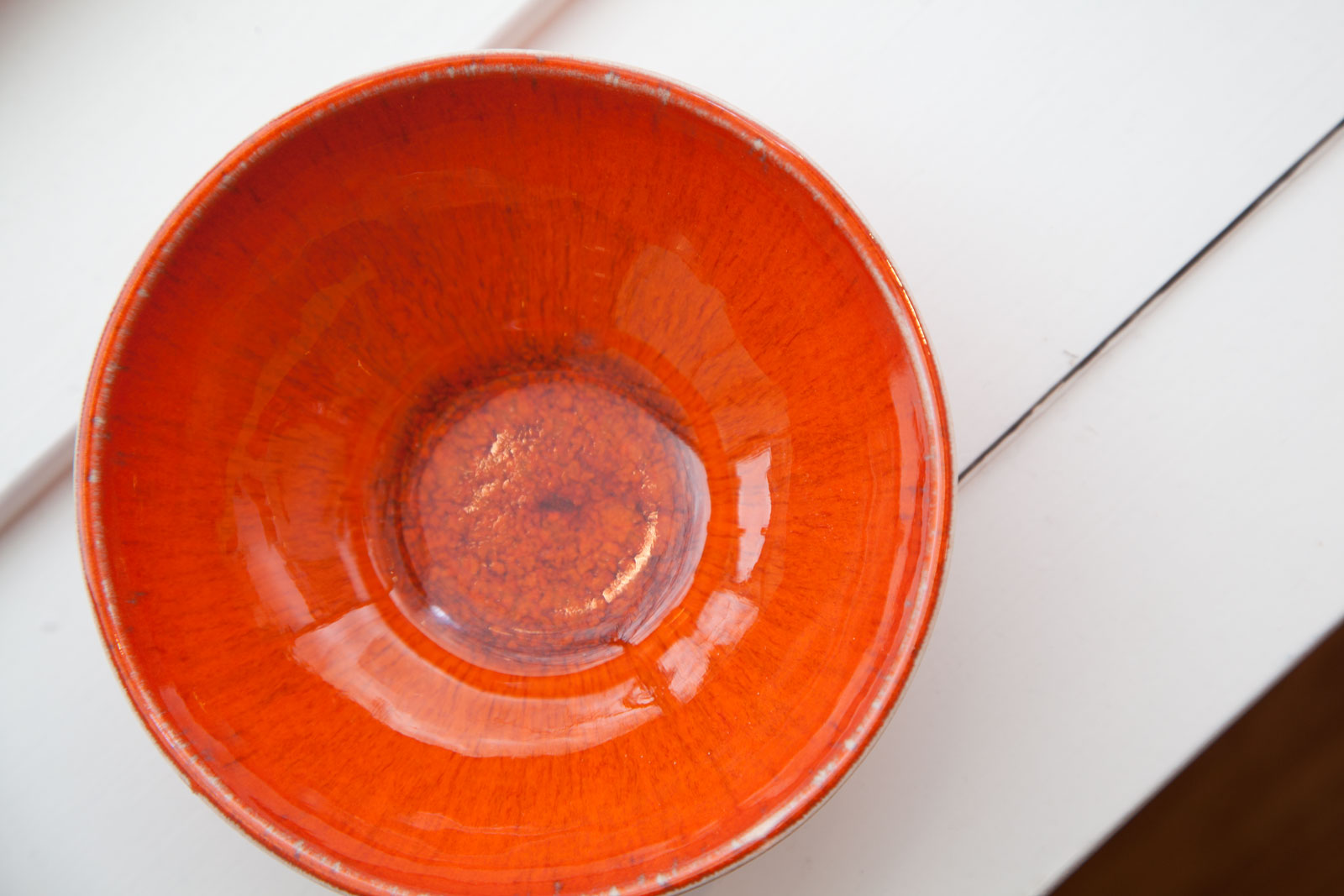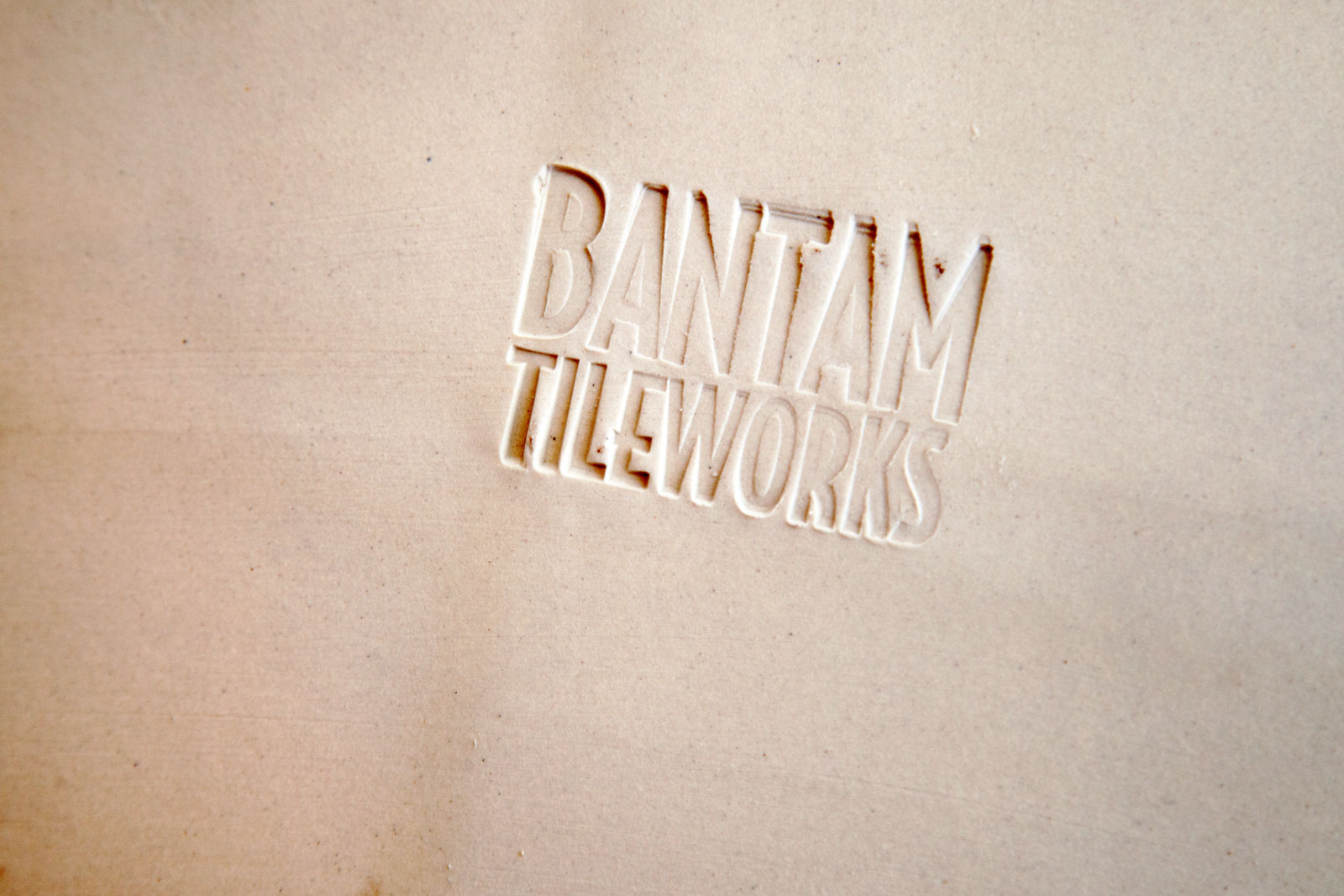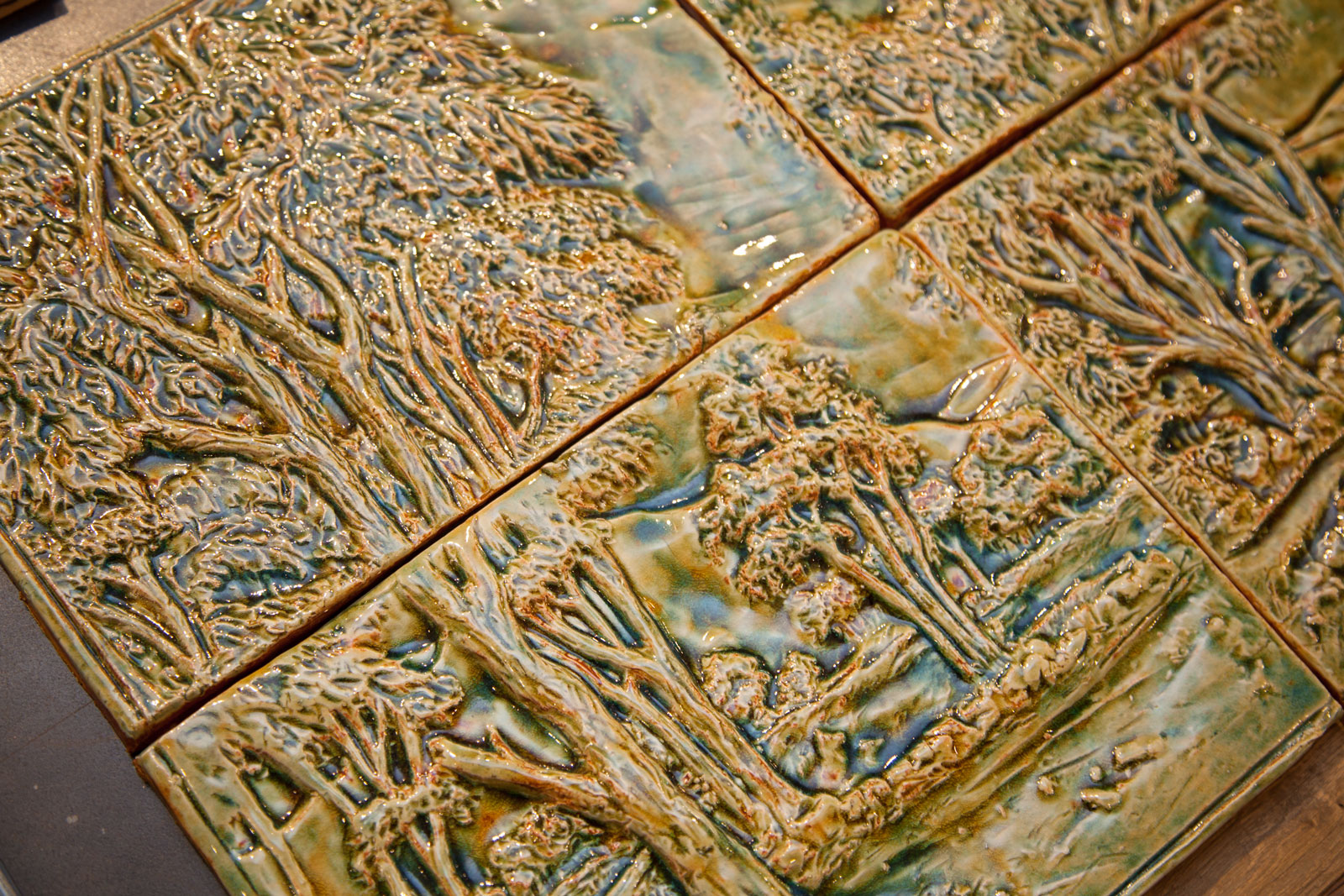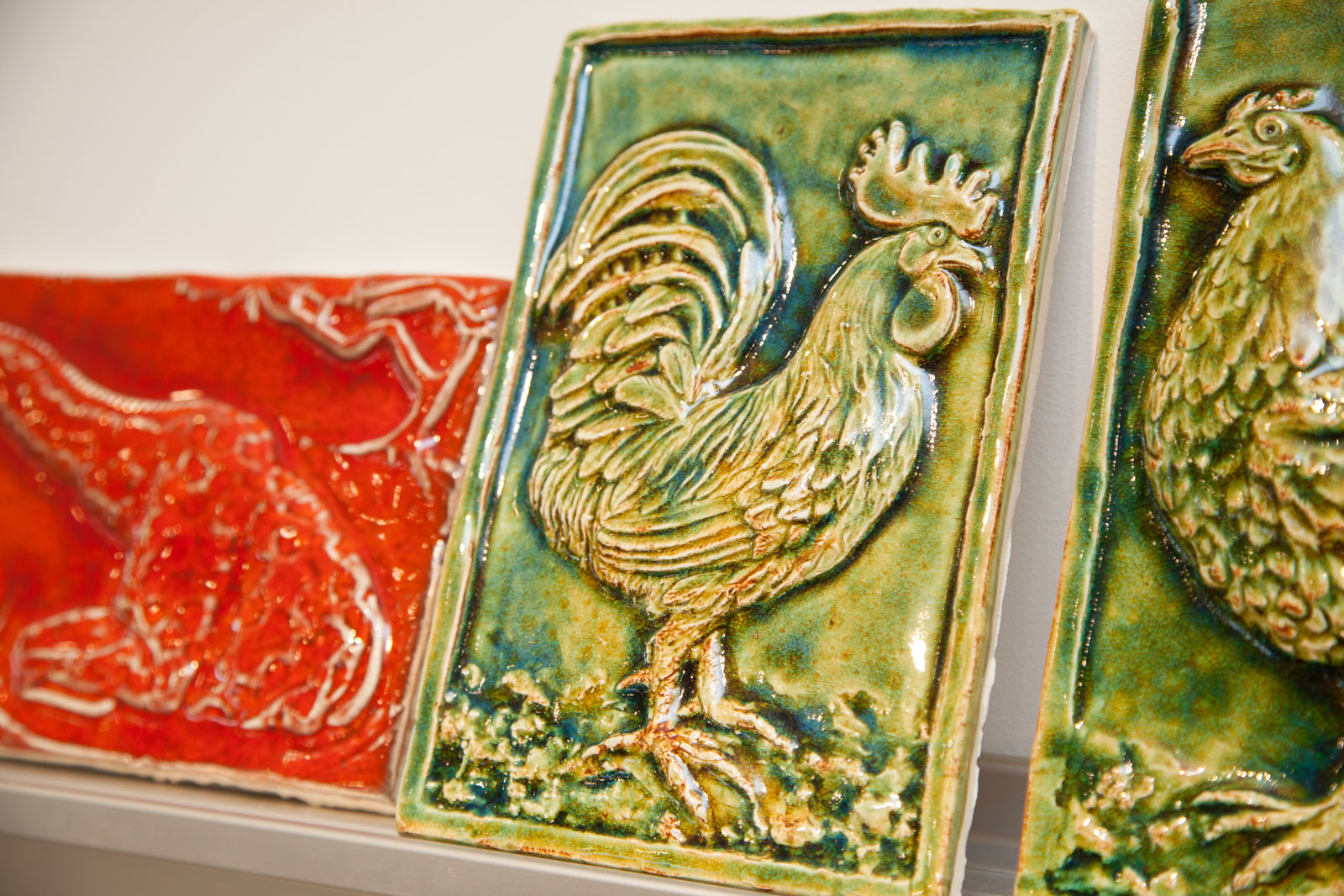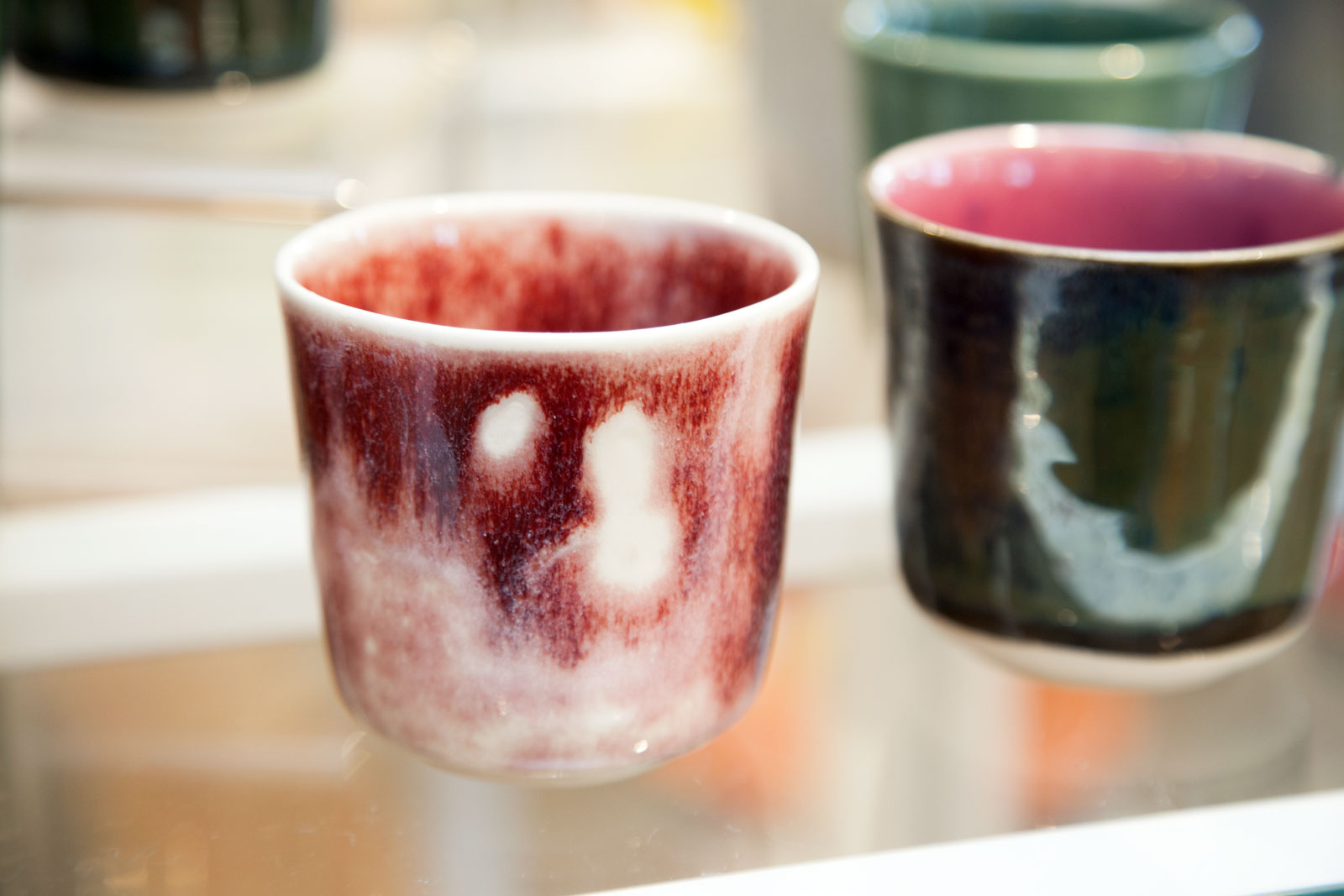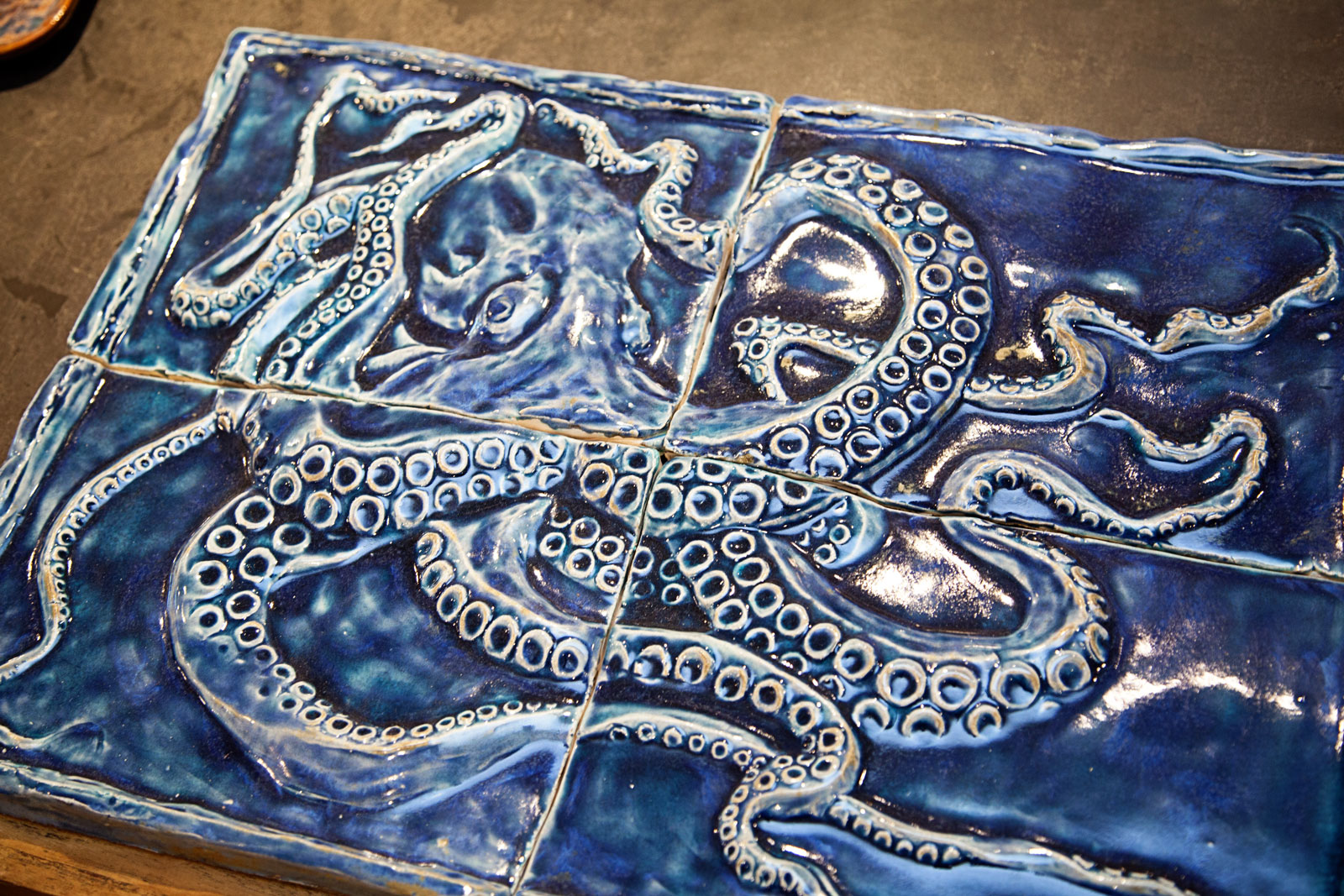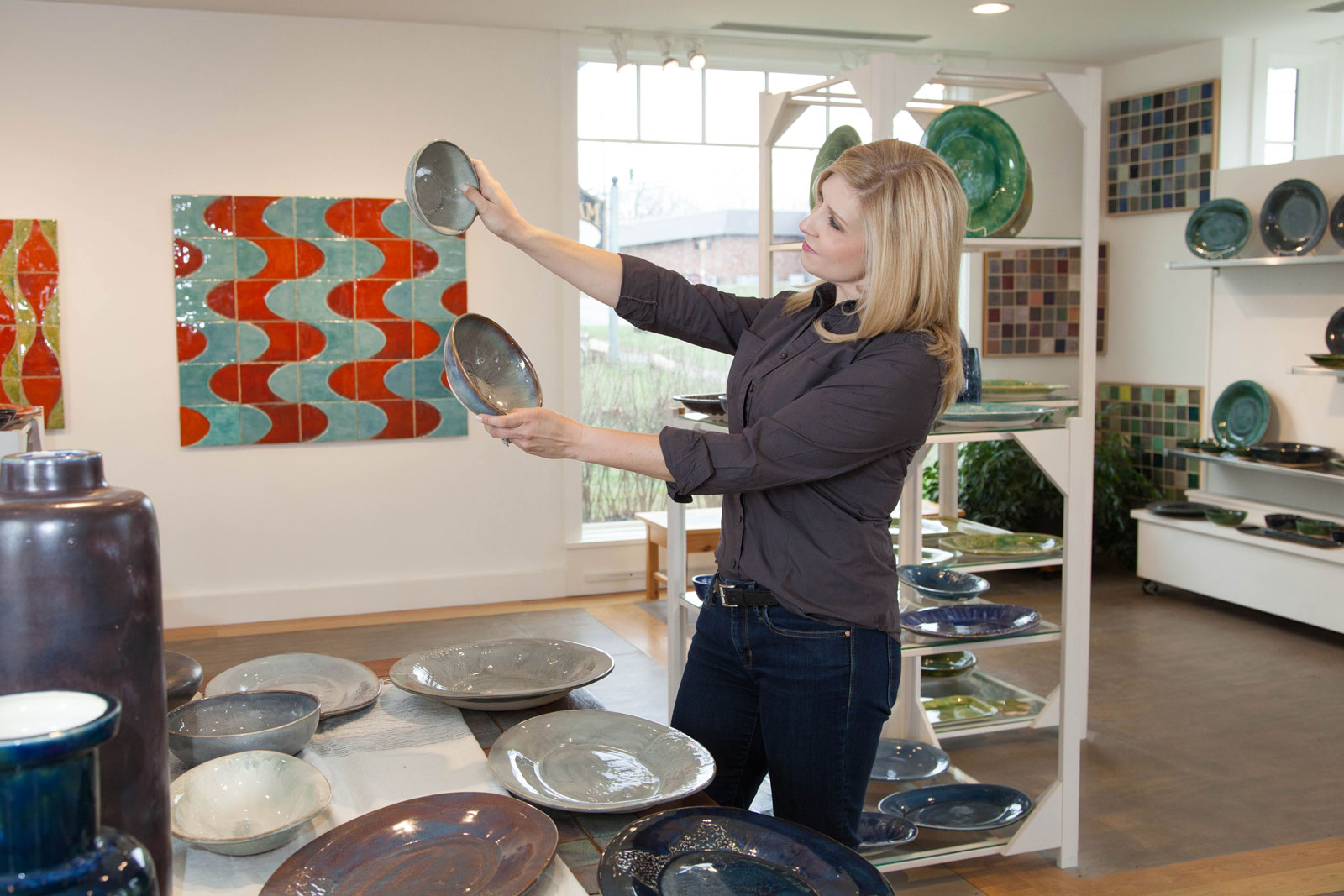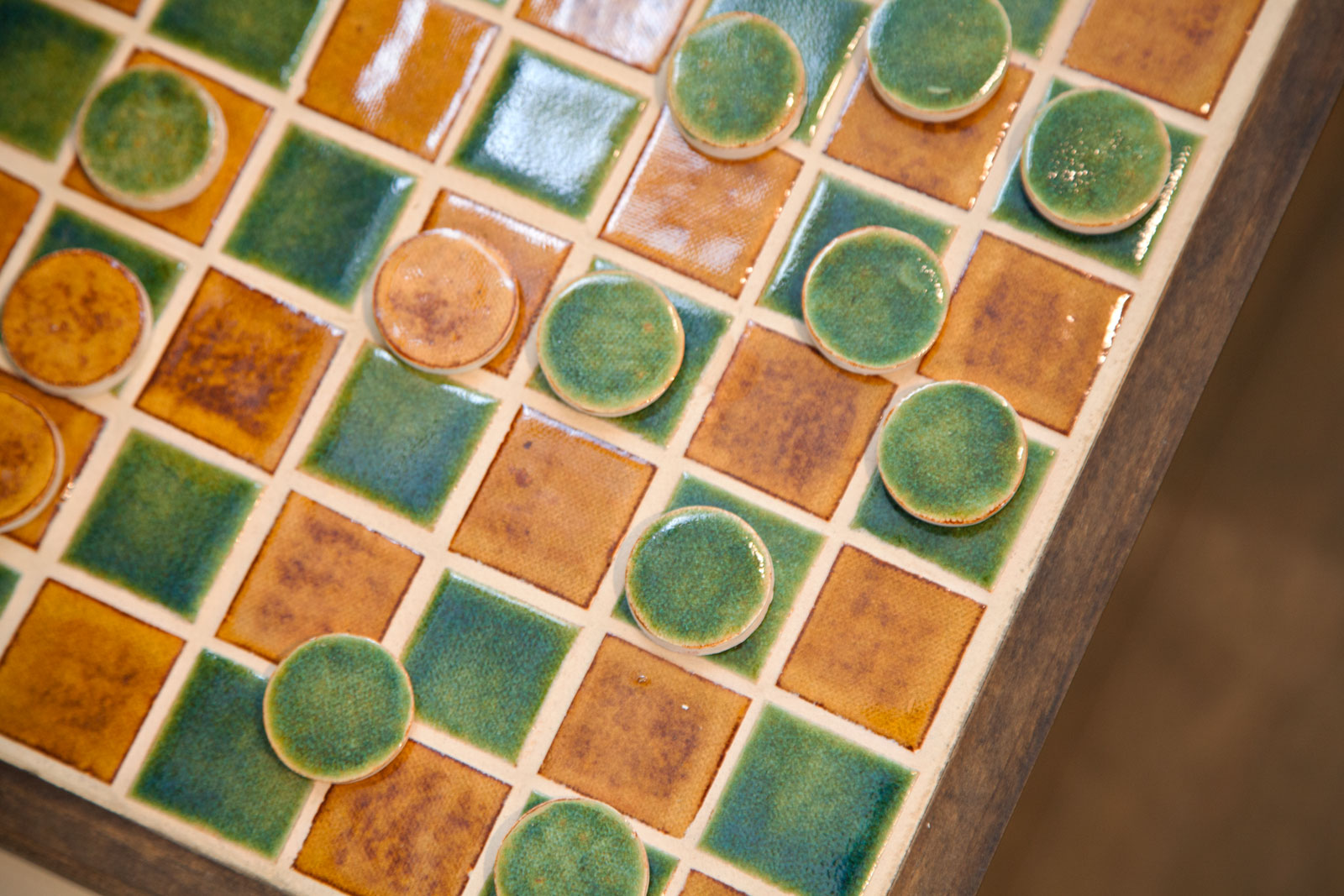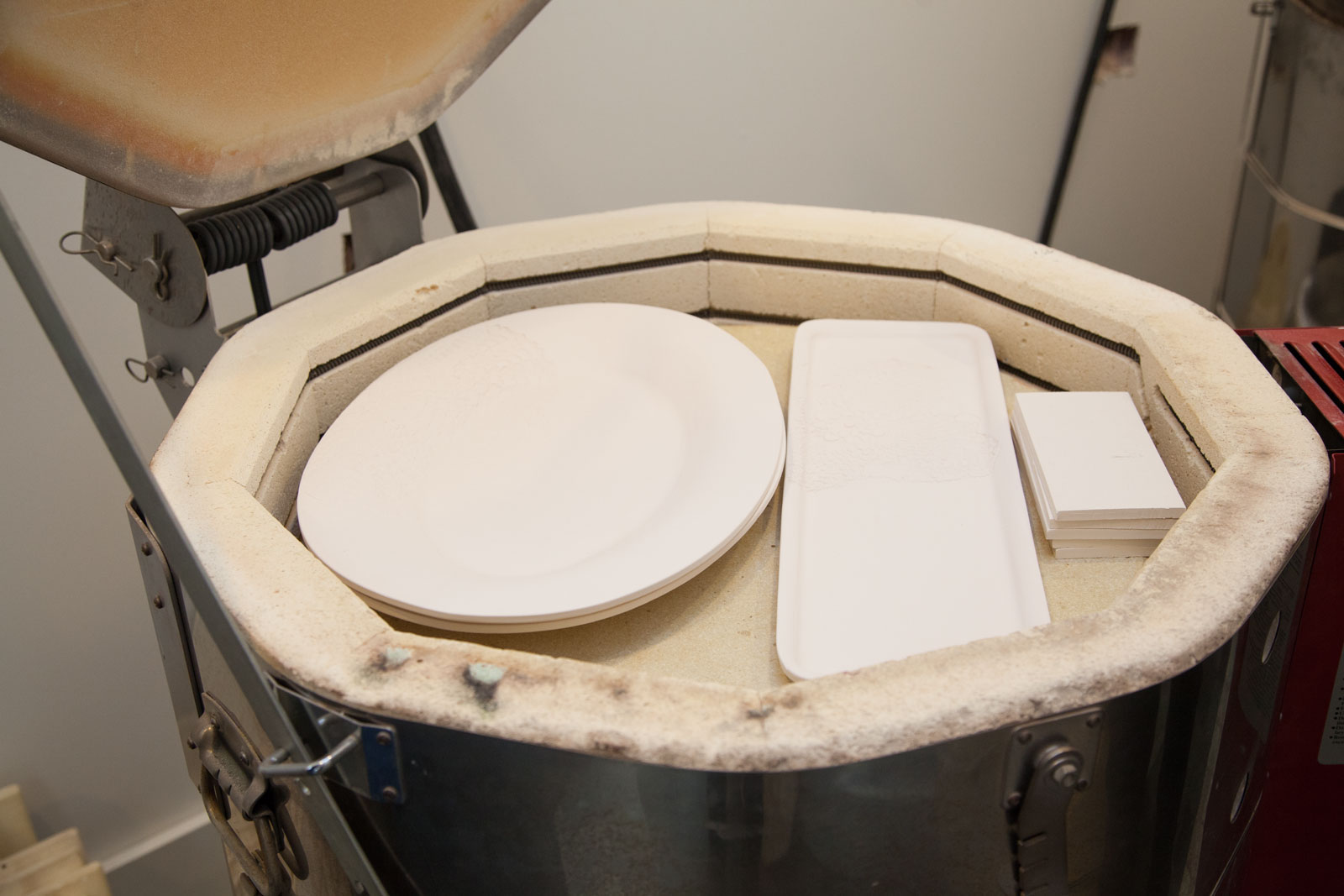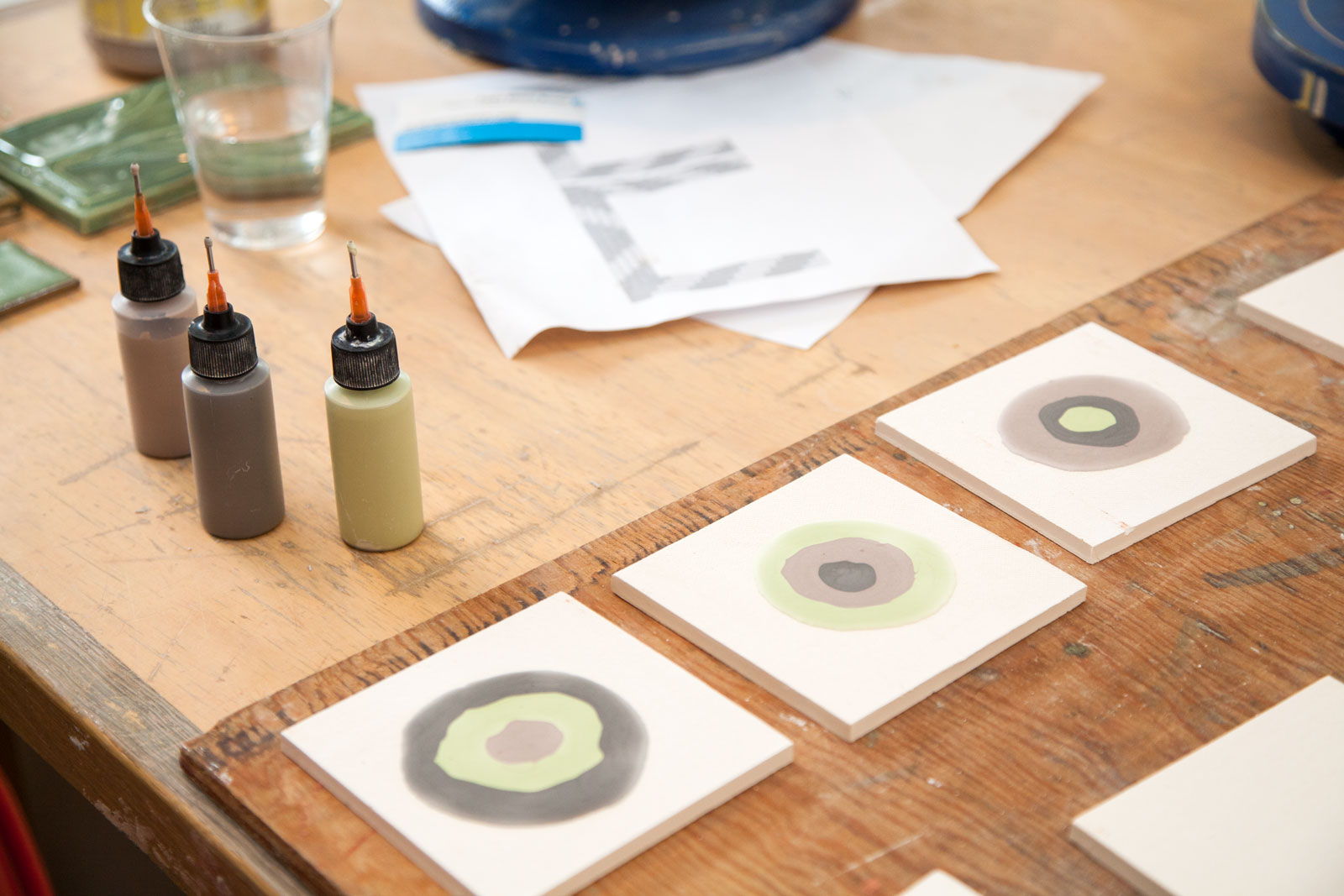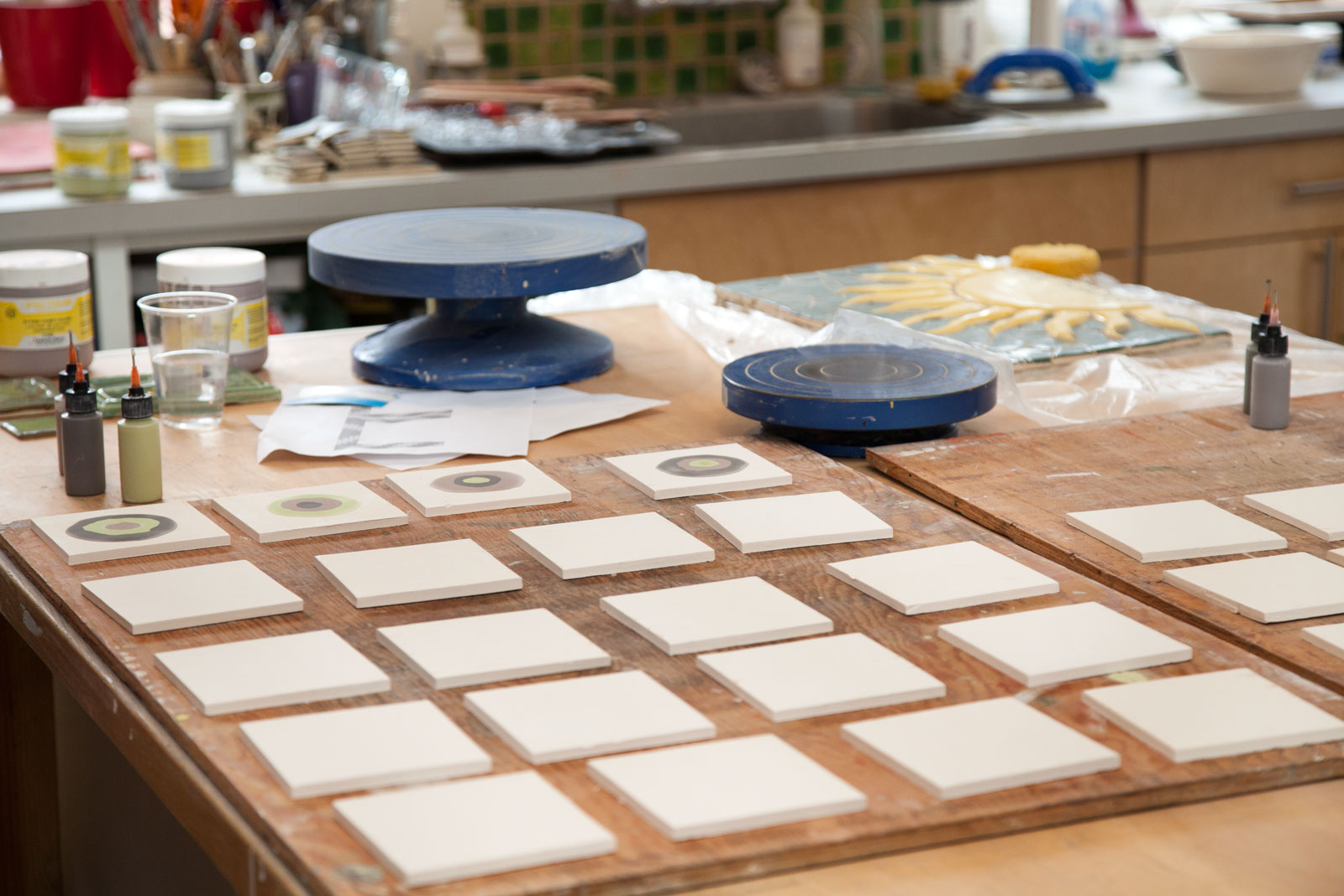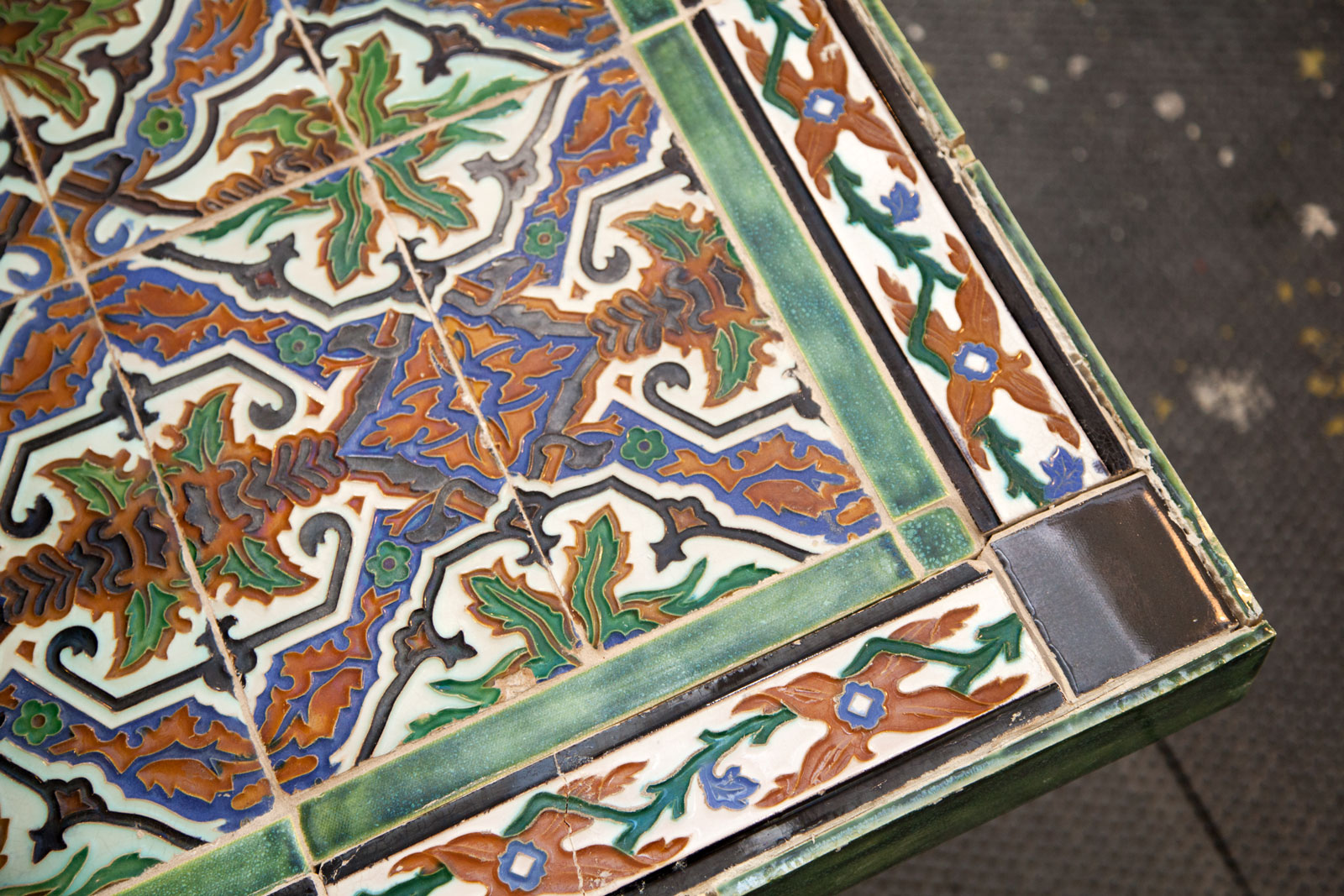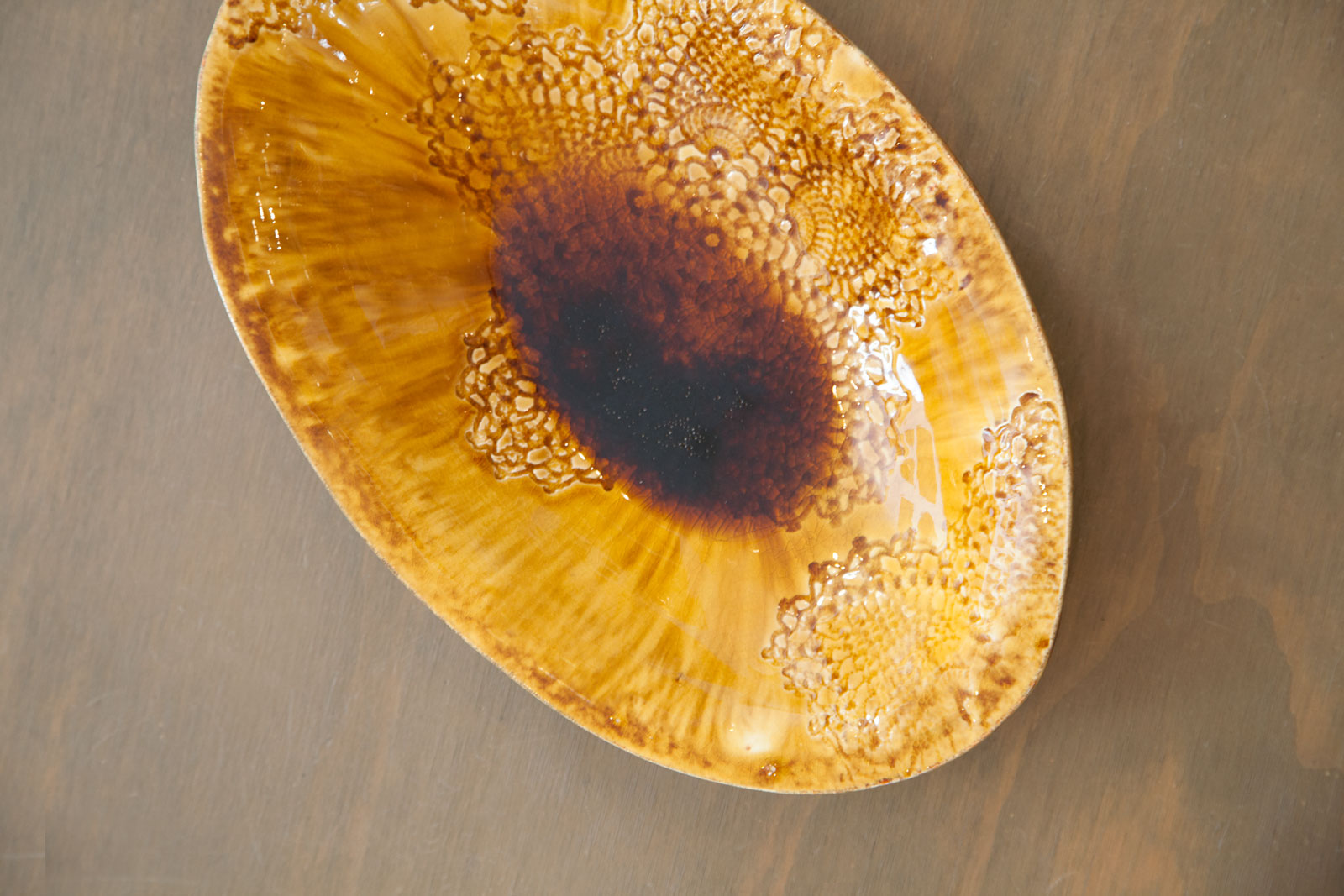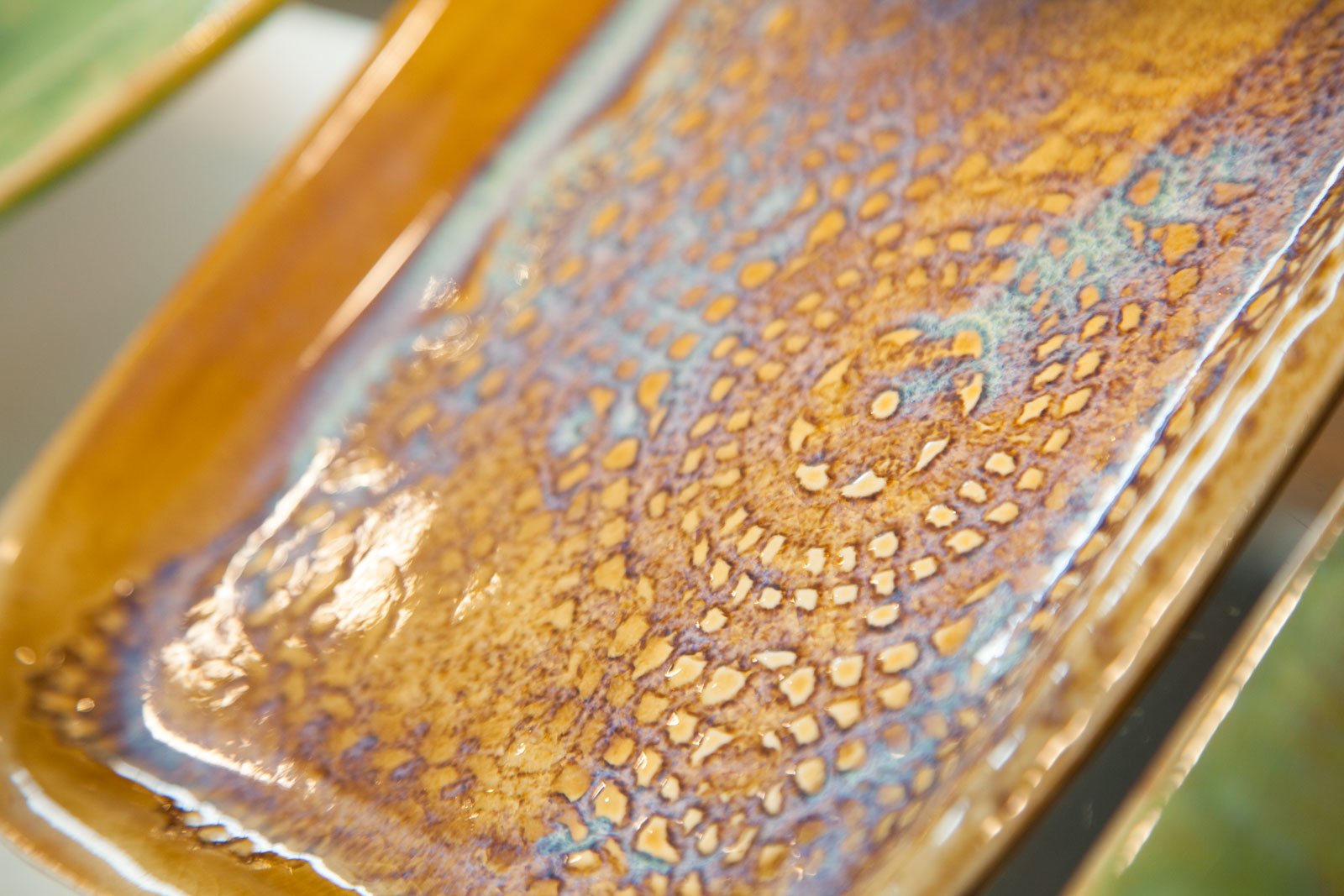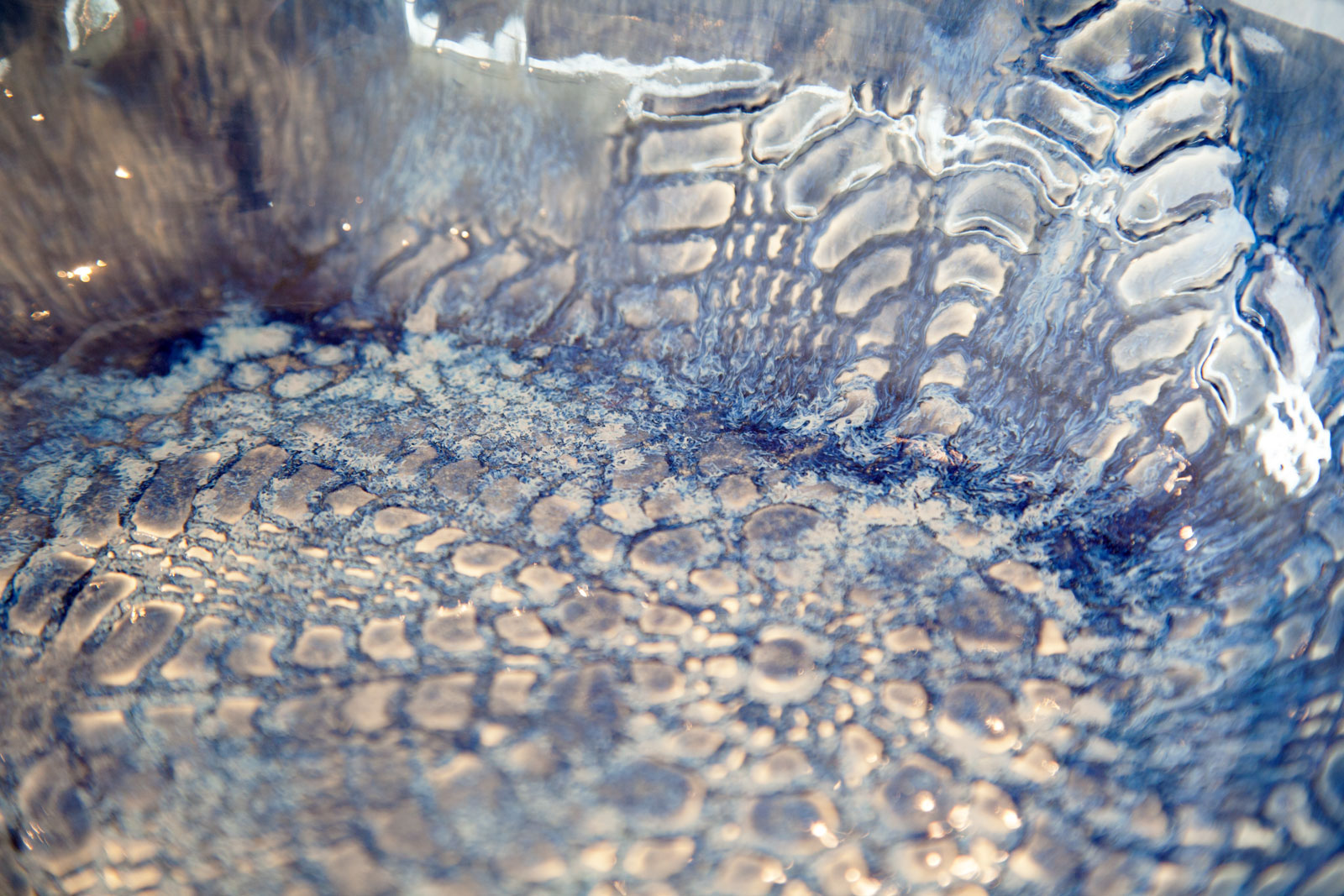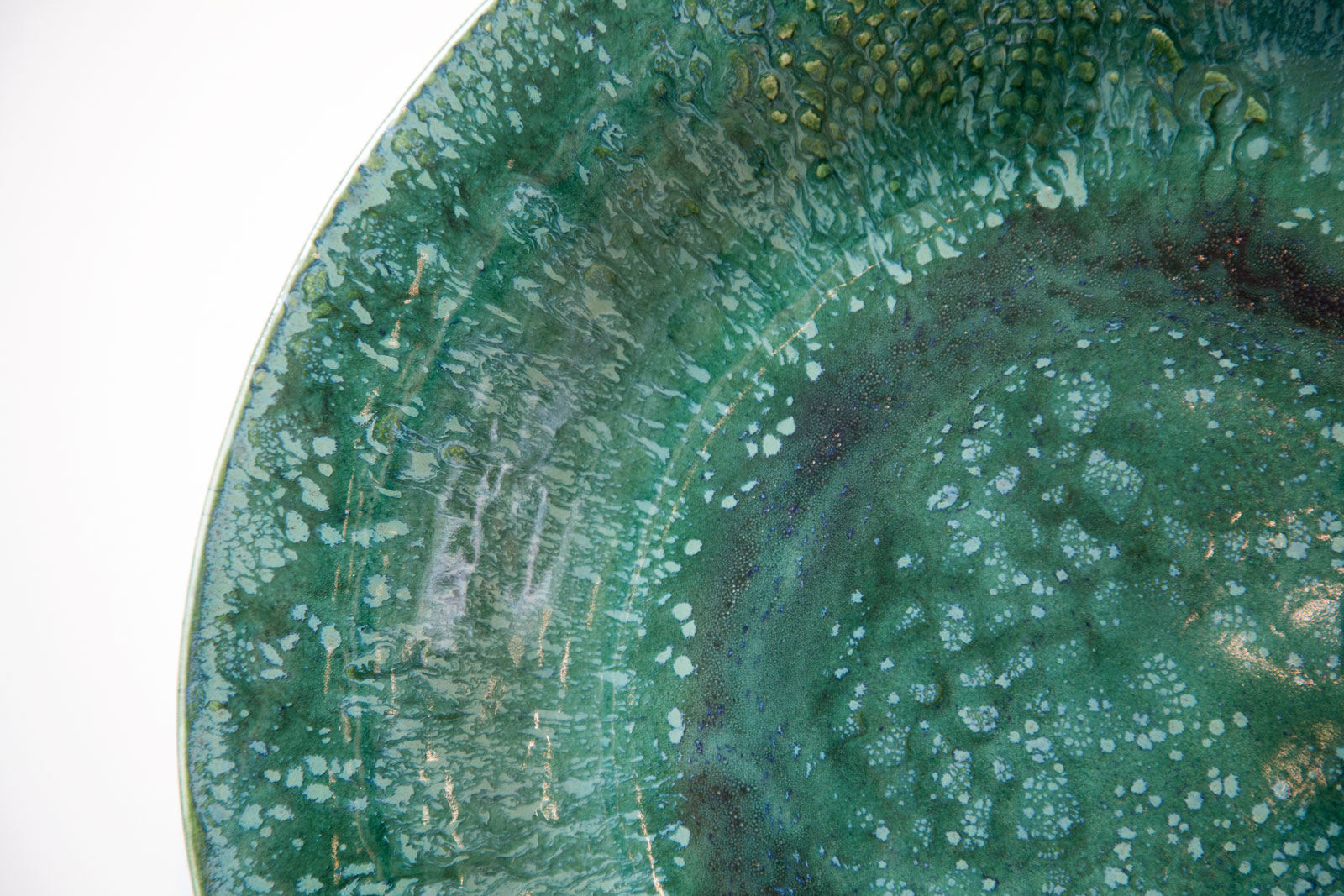 Bantam Tileworks = Eye Candy!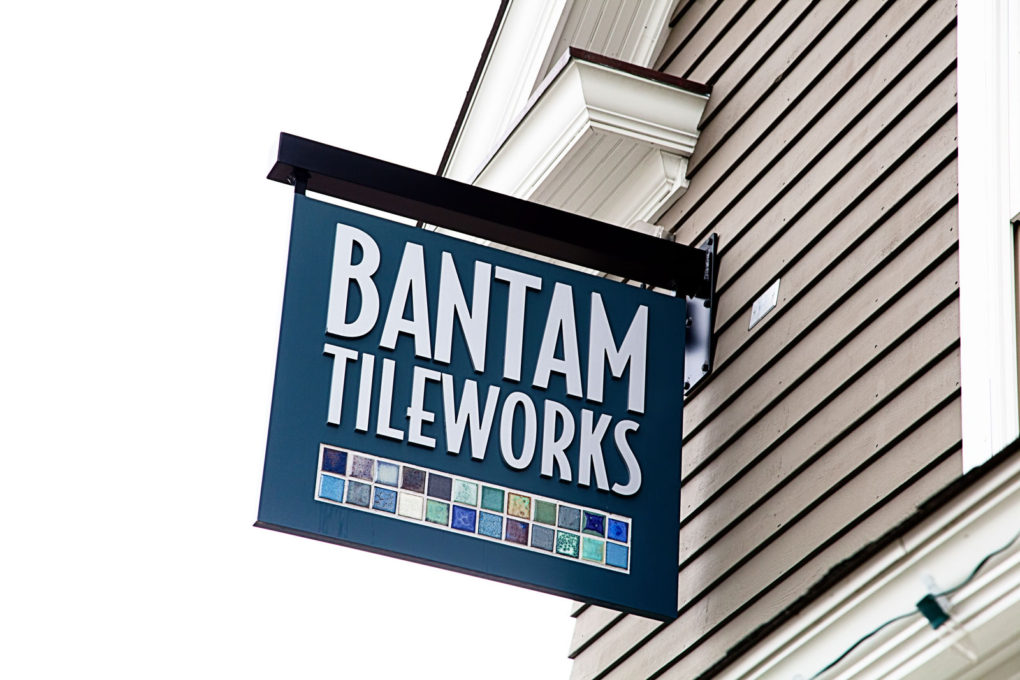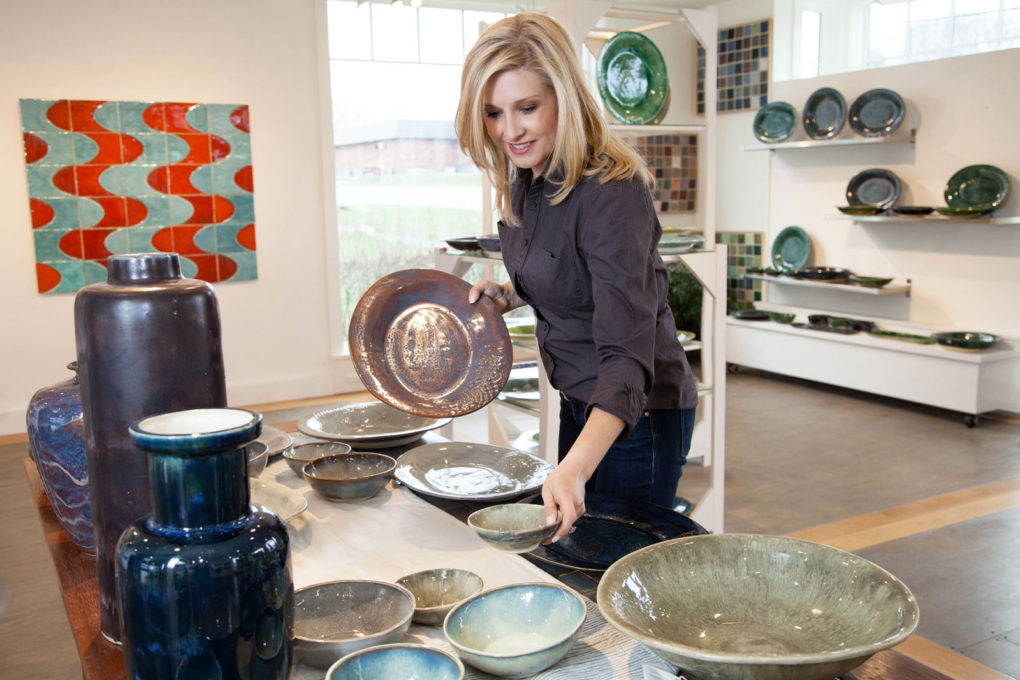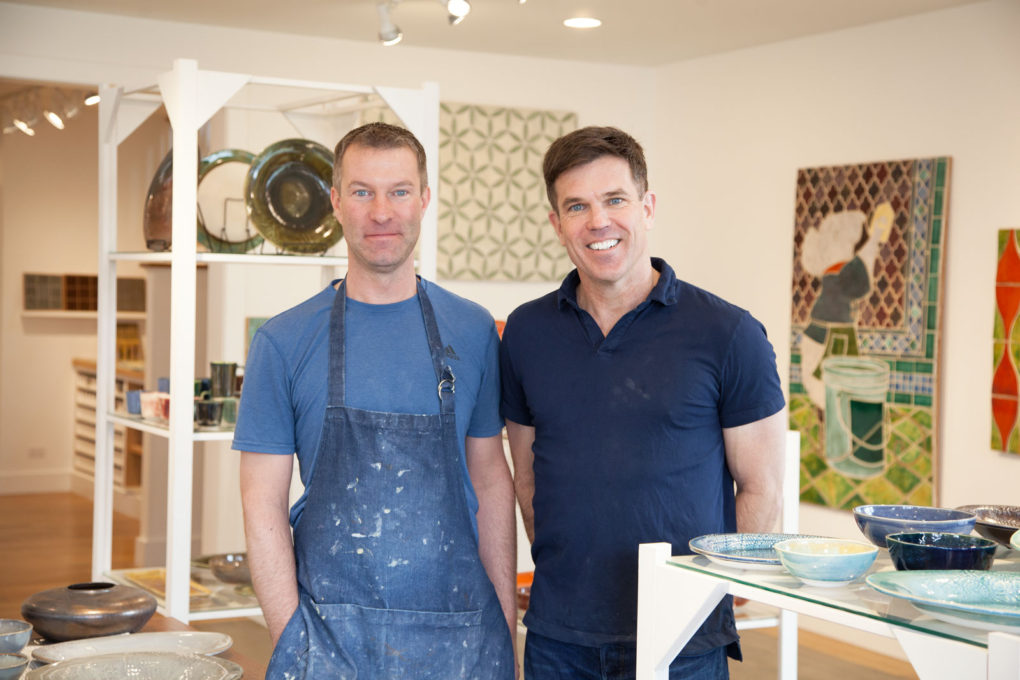 Travis (left) and Darin (right)
Oh hey, Darin and Travis…tell us how Bantam Tileworks came about.
Darin – It was one of those, "You leave the city, you've got to do something," situations [laughs] but it was always a hobby of mine. I took classes in tile making at Parsons and with a bunch of different potters around New York city.
Travis – We sold pottery at our store in New York and we always wanted to create our own line but there really wasn't enough room in New York. Studio space is really expensive. So, we started off in the Switch Factory down the street; such a fun building. The initial studio was pretty small. We started with one kiln and started experimenting with color.
Darin – We spent 2 years just working on our color palette; trying to come up with something that nobody else was doing…and 10 years later, here we are!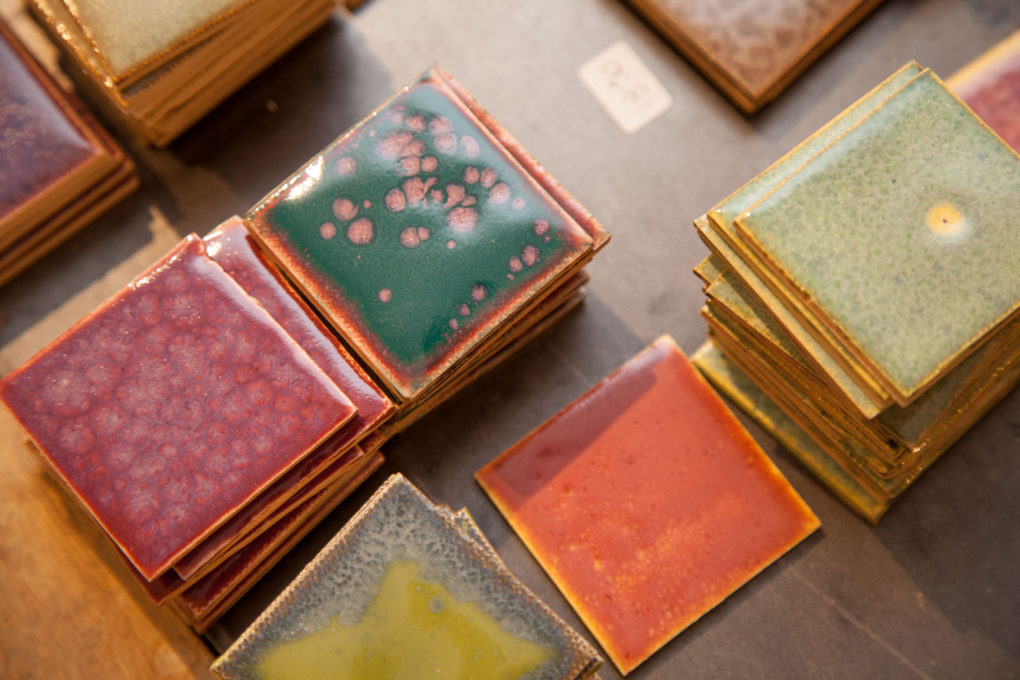 When did you open the store?
2005 was when we started experimenting, 2007 we opened to the public officially. We opened at the very beginning of the recession – the best timing. There's only up to go! It was the perfect growing time. We kept outgrowing our space in the Switch Factory.
Did you start with tiles, then branch into dishes?
Travis – Yes, we started with tiles and then realized that lots of people coming through the studio loved the colors and realized not everyone is re-doing their home. So we started with just a few different shapes and sizes and now it's expanded quite a bit.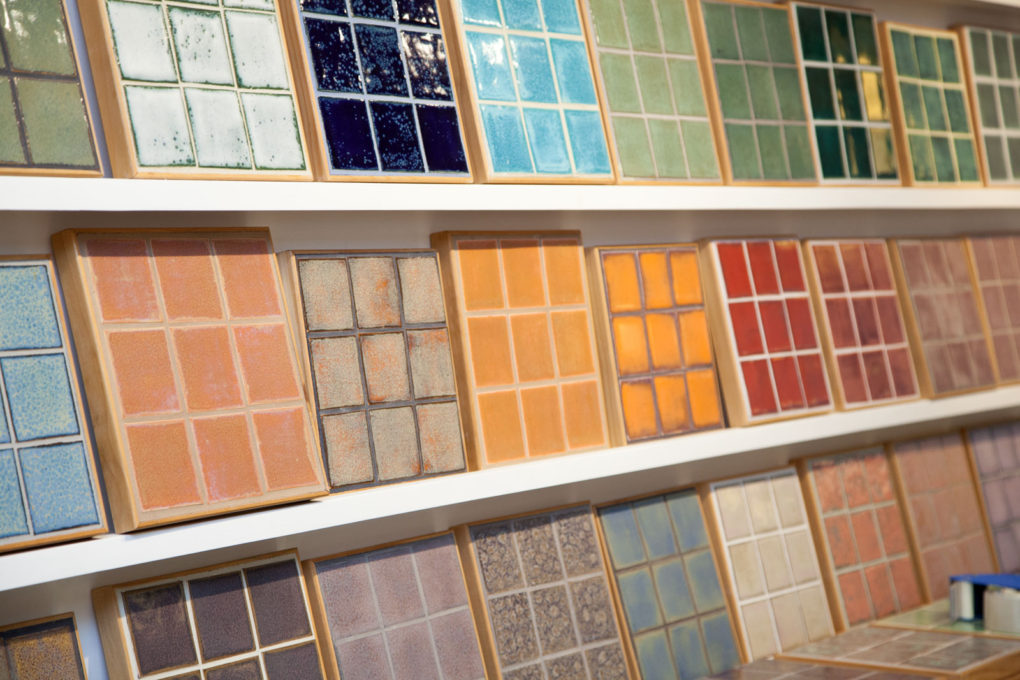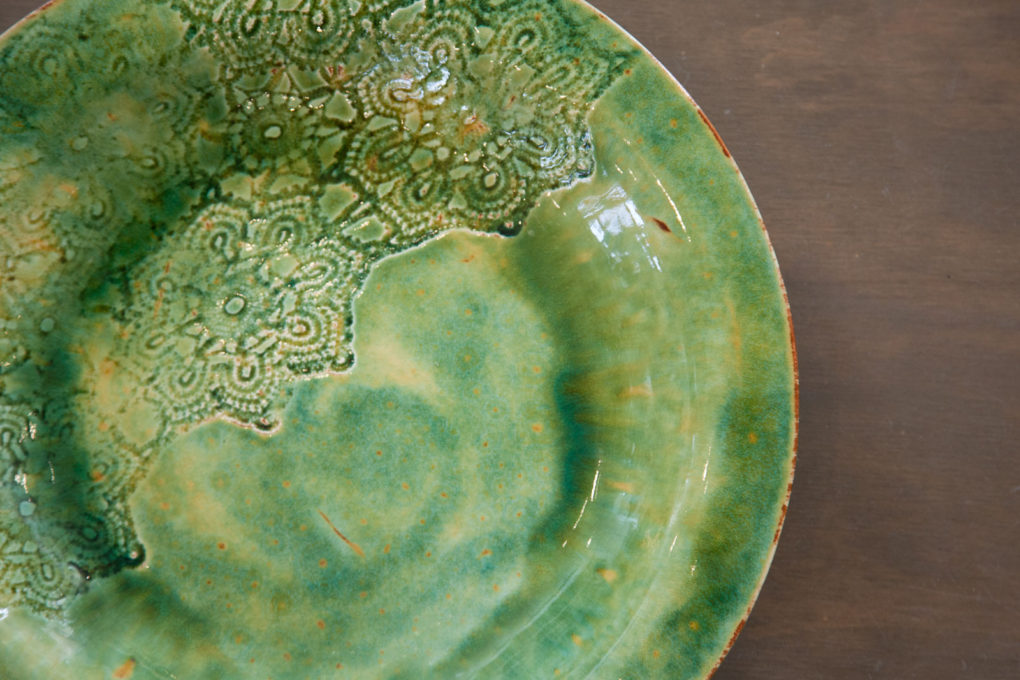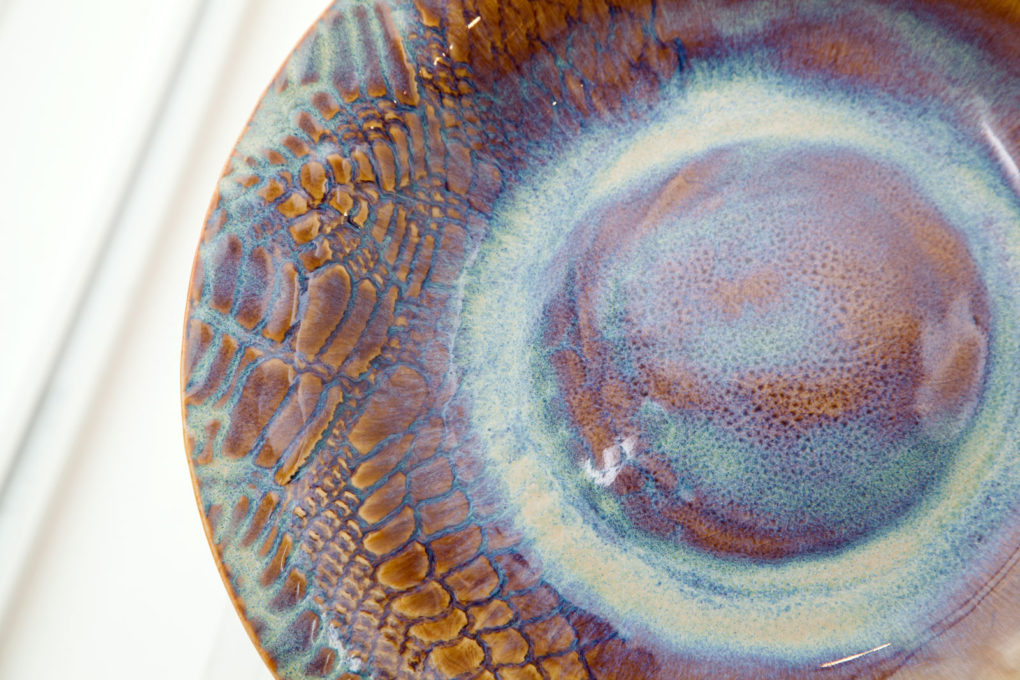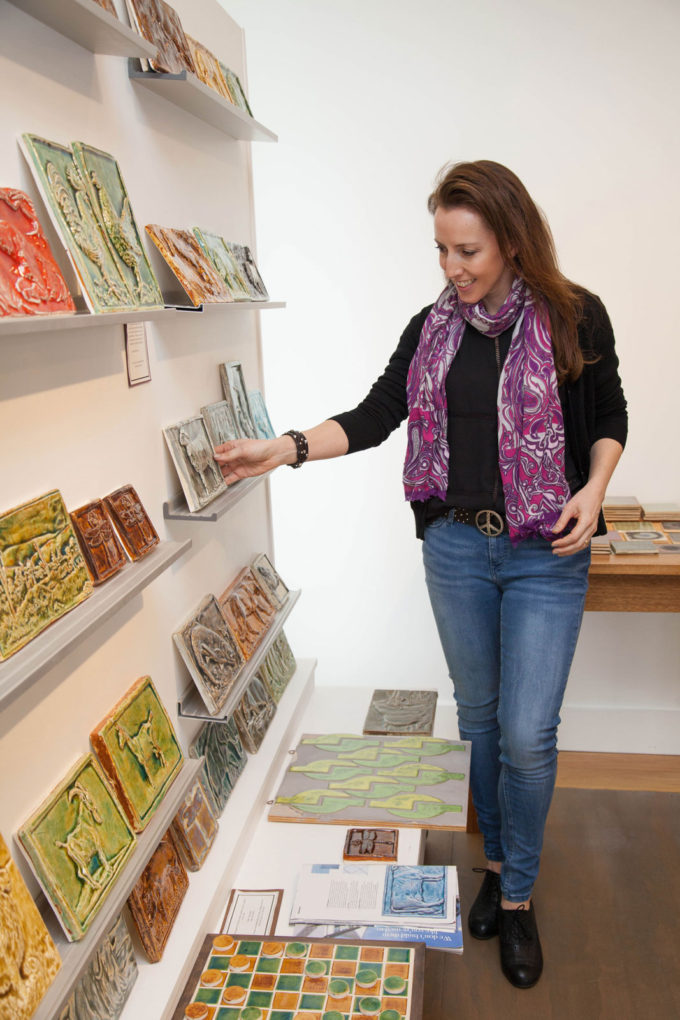 Tell us about the colors, what makes them different from other tiles you can get?
Darin – The original inspiration was to get the effect of stained glass. There's always 50 layers of color within one piece and I wasn't seeing anyone doing that with glazes for tiles. So we started layering our glazes; you'll never see just a color, there'll always be 2 to infinity colors within each one. Every one is completely different.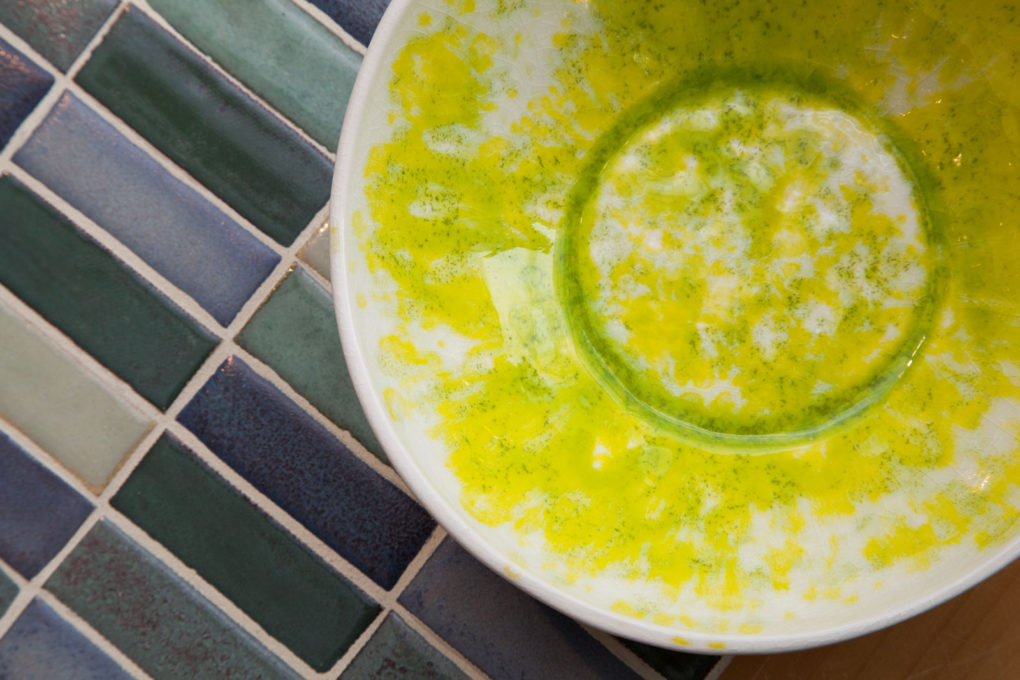 What else do people use your tiles for, besides walls?
Travis – We've done a few sconces, floors, fireplaces, fountains, swimming pools.
Darin – We did a really crazy fountain in NYC for the city of New York, it was about 13' tall and 25,000 tiles – really tiny ones!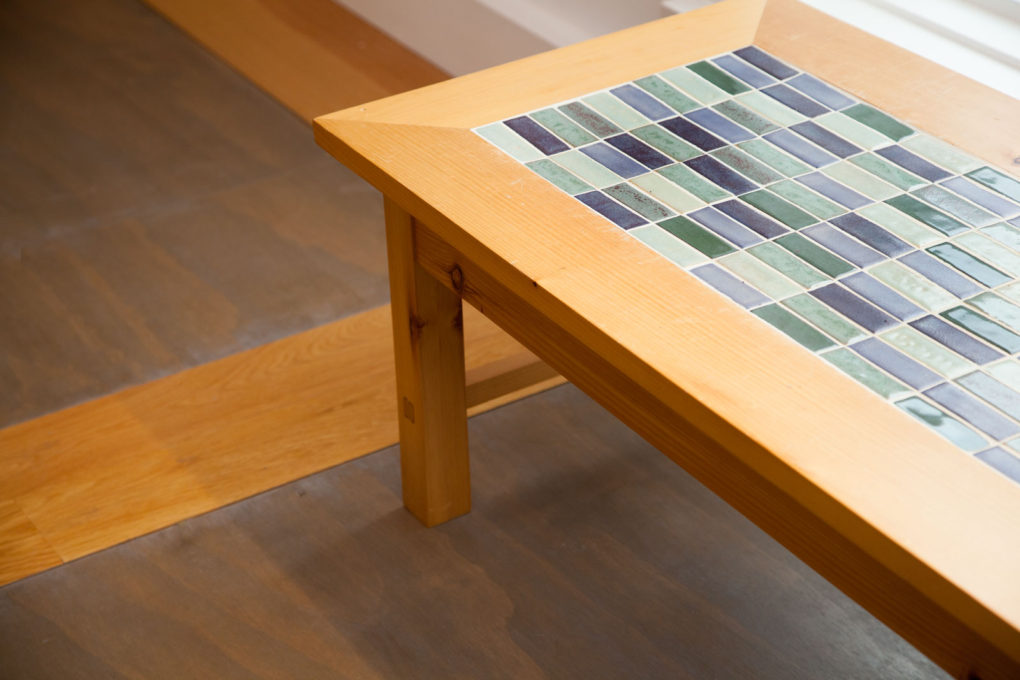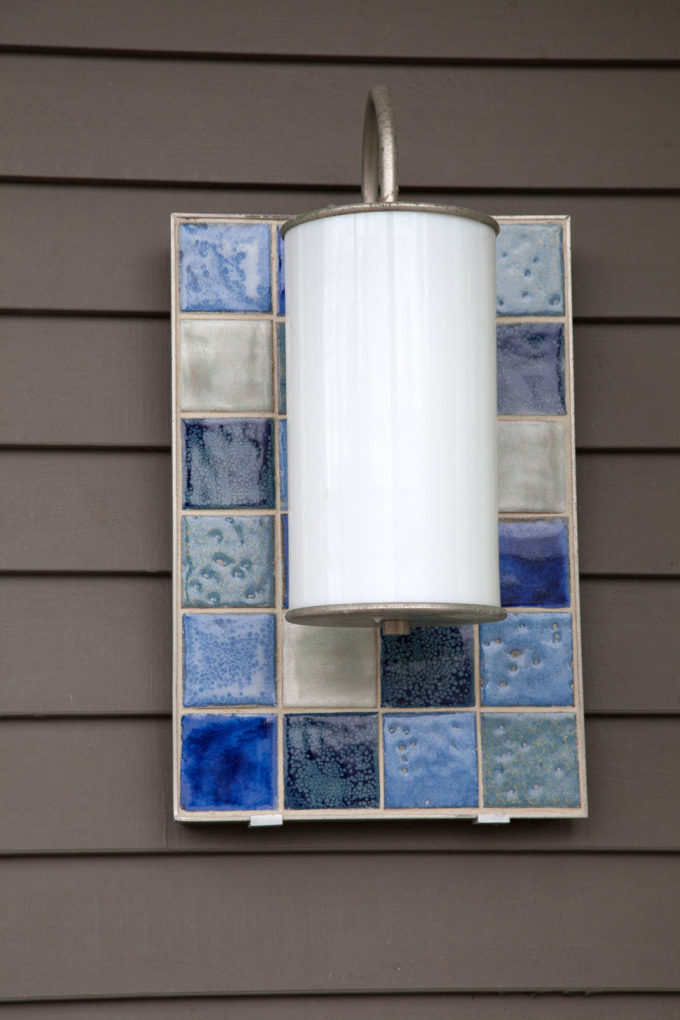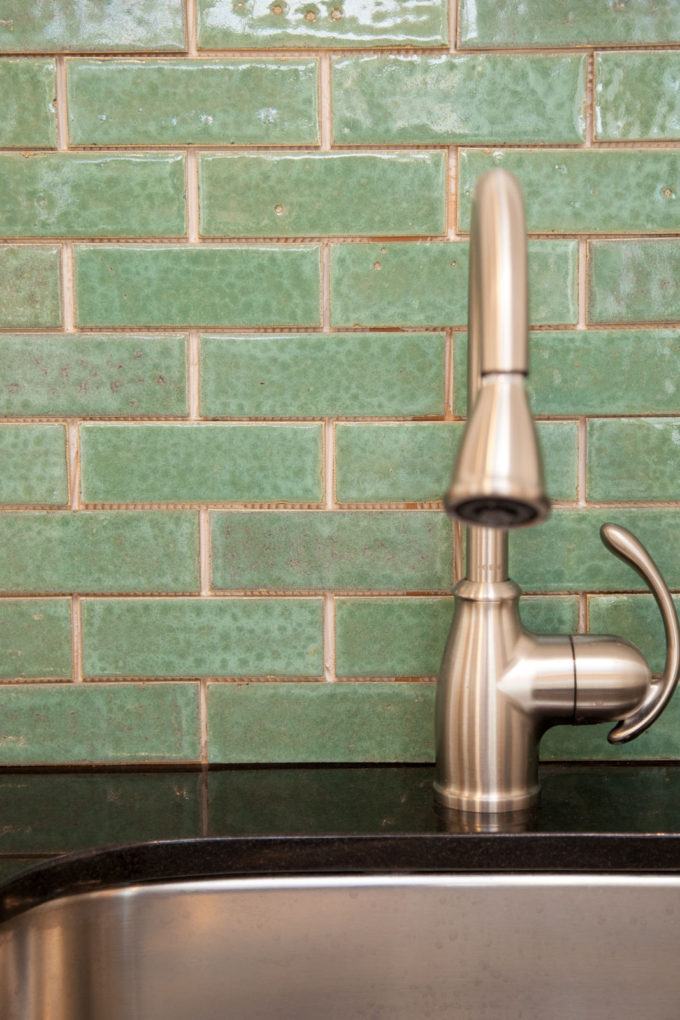 Darin, what was it that first drew you to making tiles?
You know what? It was an accident. I tried to take a furniture class and it was full and the next one that was available was a tile making class, and I thought why not? It just happened to be the premier teacher in the country that was teaching the class at Parsons.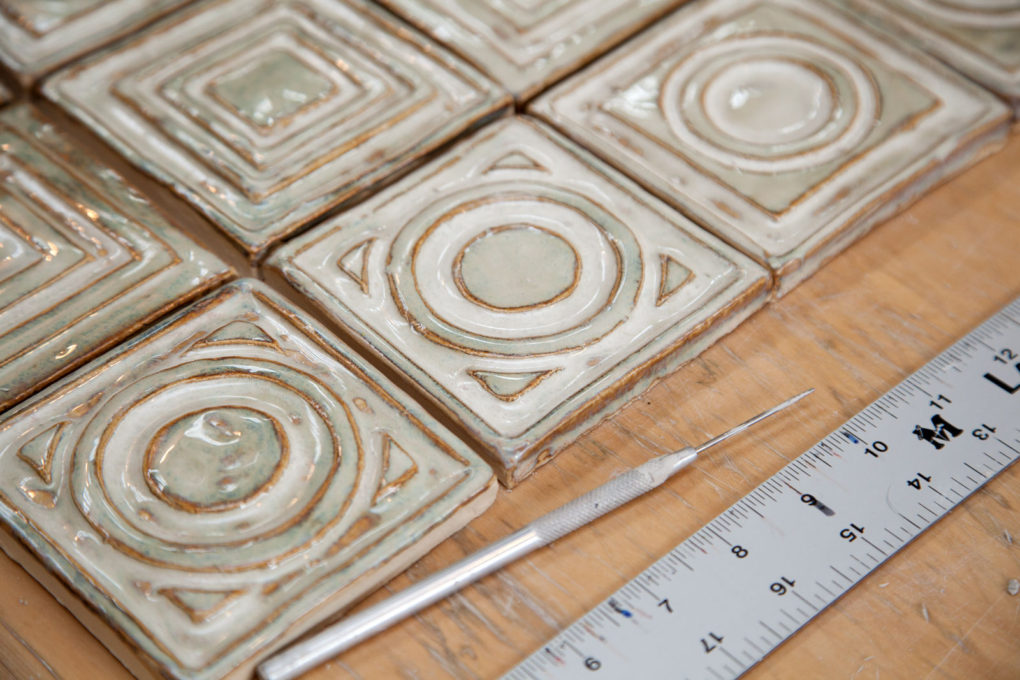 So you outgrew The Switch Factory [such a cool building…just down the road in Bantam] …and this place became available?
This was not our first choice. We looked around a lot. You probably don't remember but this building was horribly ugly. There were no windows. They manufactured drugs here… legal drugs [laughs when he sees our faces] …FDA approved! They didn't want anyone to break in, so they had a huge security system and no windows because they didn't want people to know what they were doing! So you're actually sitting in the previous "clean room" …all the men would have been in white suits and hats, bottling epidurals!
Wow! So Breaking Bad..kind of…not really…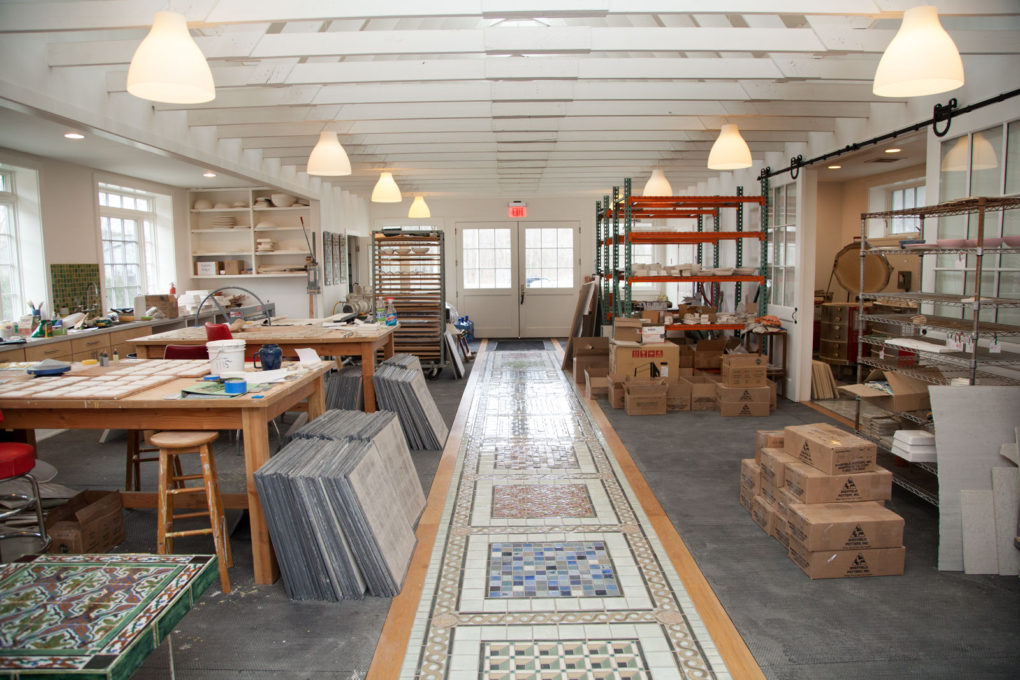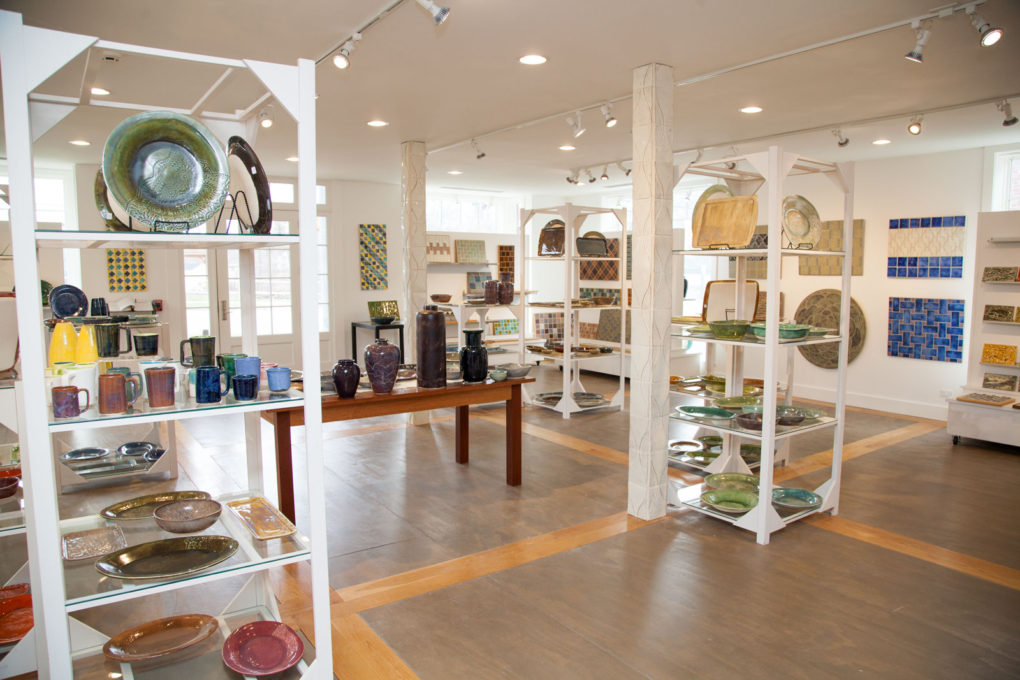 And then, because we're us…we tried to turn this into a fashion piece and "accessorized" with tile.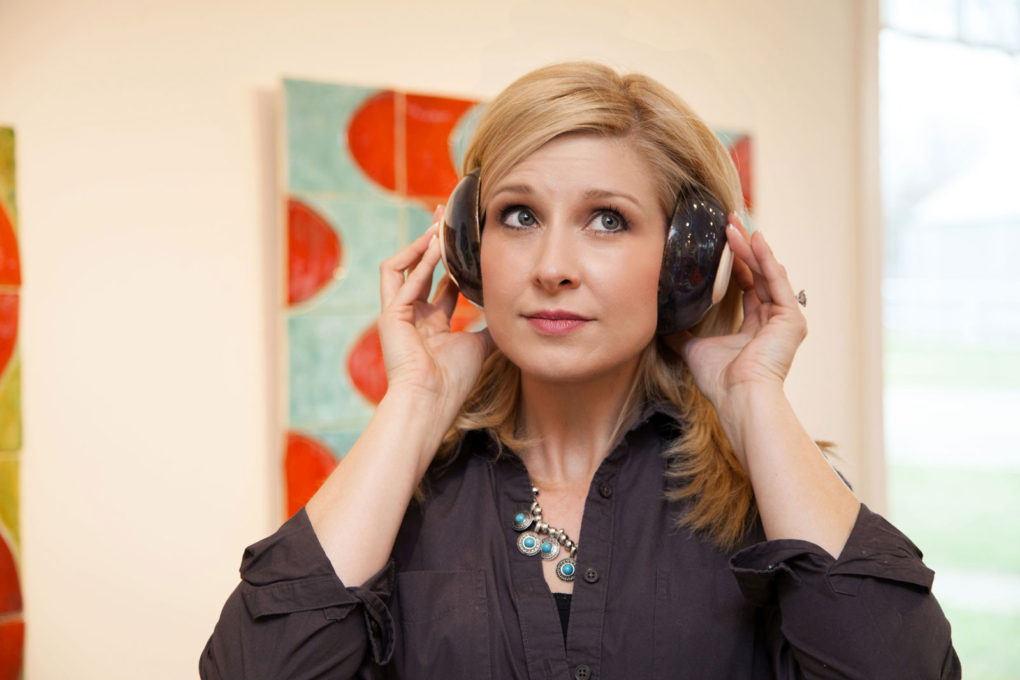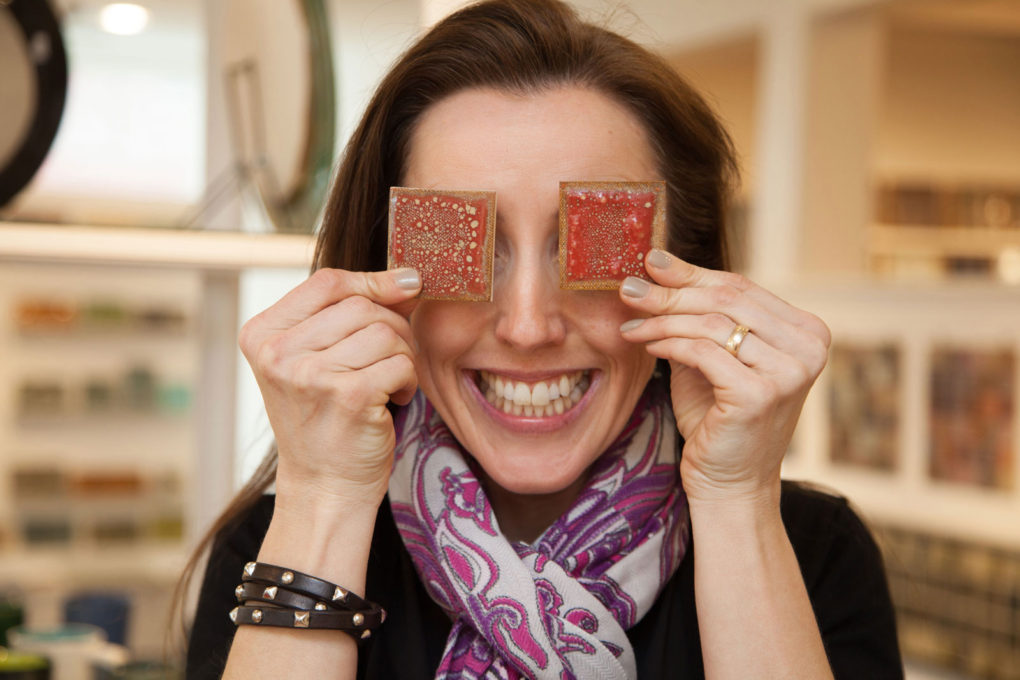 Cuff by Leitz Leather 😉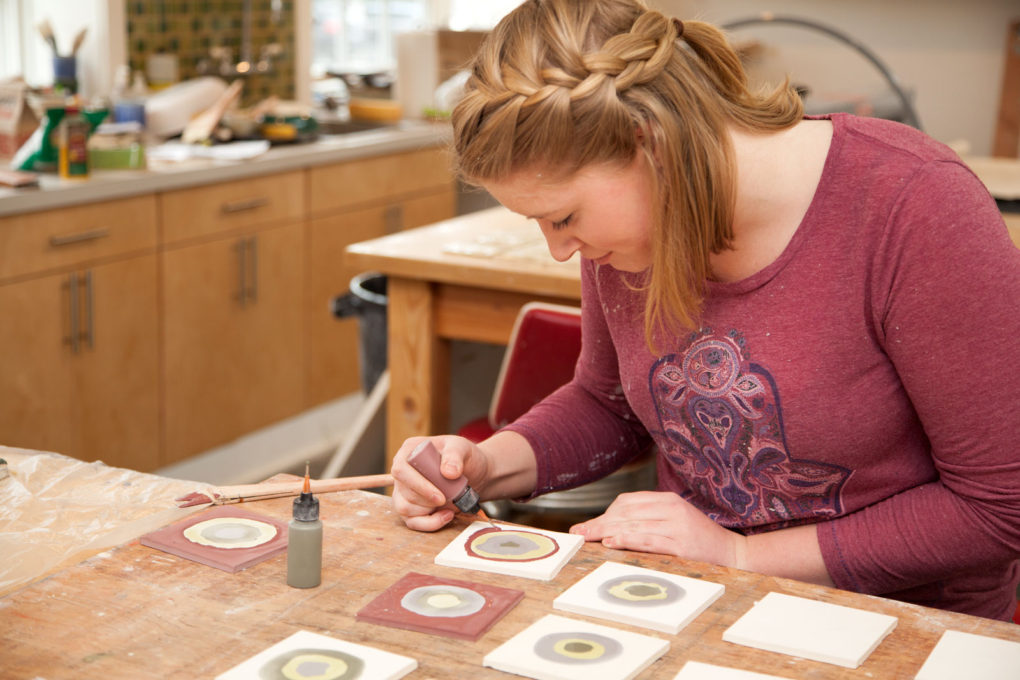 Litchfield High School Art Dept. student – Claire Chapman
And now that we've got you as hooked on pretty, colorful, glazed things as us…check it out, pieces are not as expensive as you'd maybe think. Things start at $10! Lora is already working on her cup and bowl collection, and I may have to order some custom bee tiles…
---
816 Bantam Road (Route 202), Bantam, CT 06750
860-361-9306
Pics: Lora Karam Words: Bev Canepari