We got whipped at WHIP Salon! We also got pampered, treated like queens, scalp massaged, blown out, and left feeling marvelous! But not before we had a chat with business owner and visionary, Amy Pal. If this was posting on a Wednesday, she'd be our #WCW…
Post sponsored by Whip Salon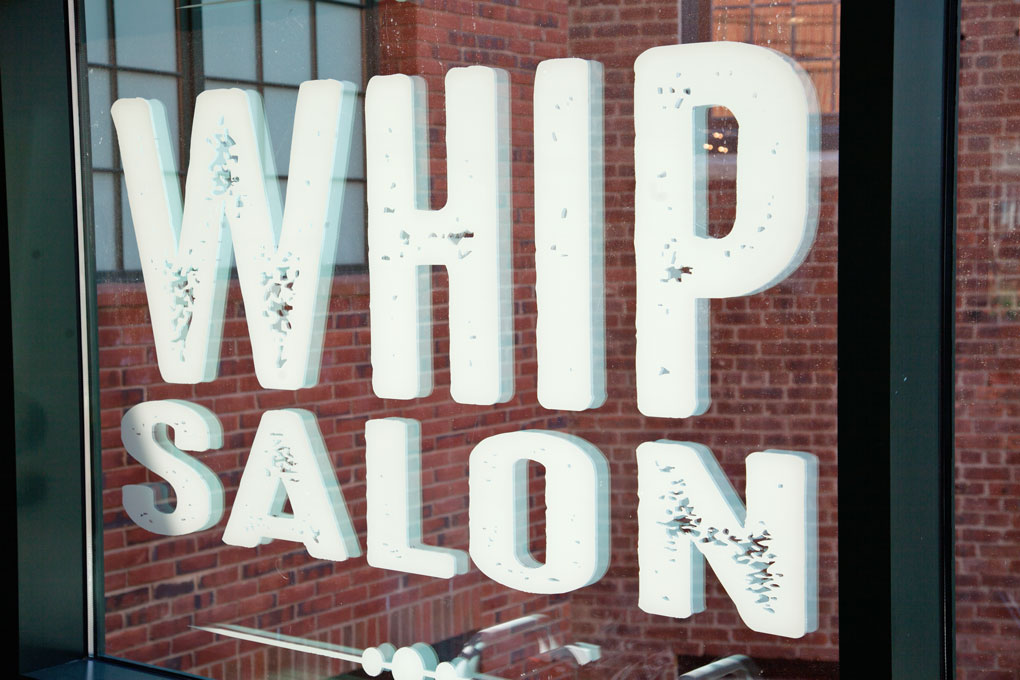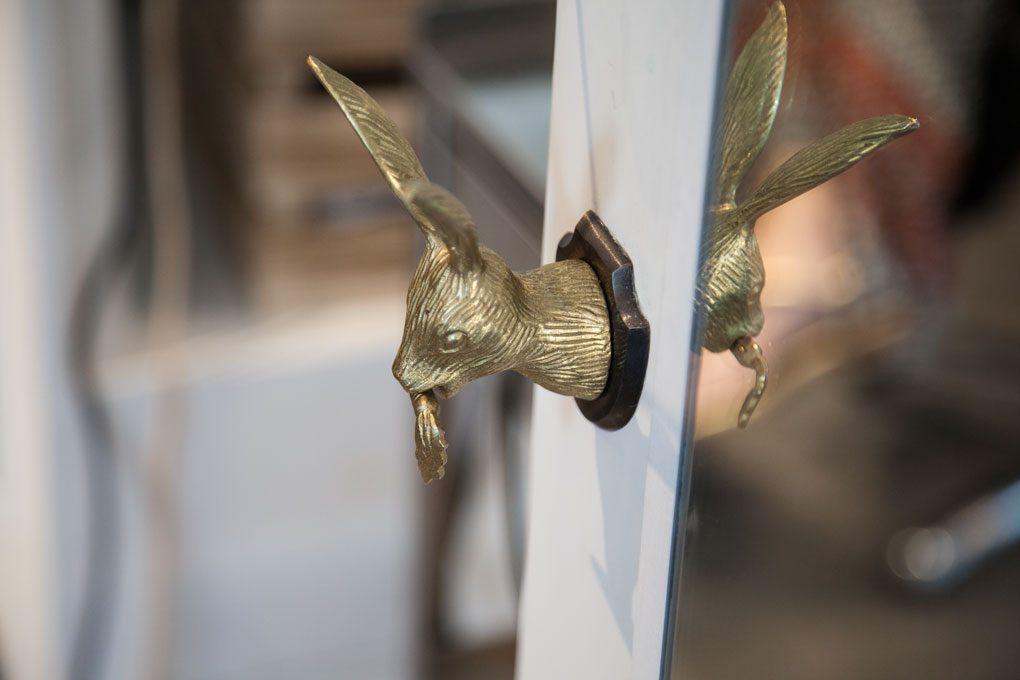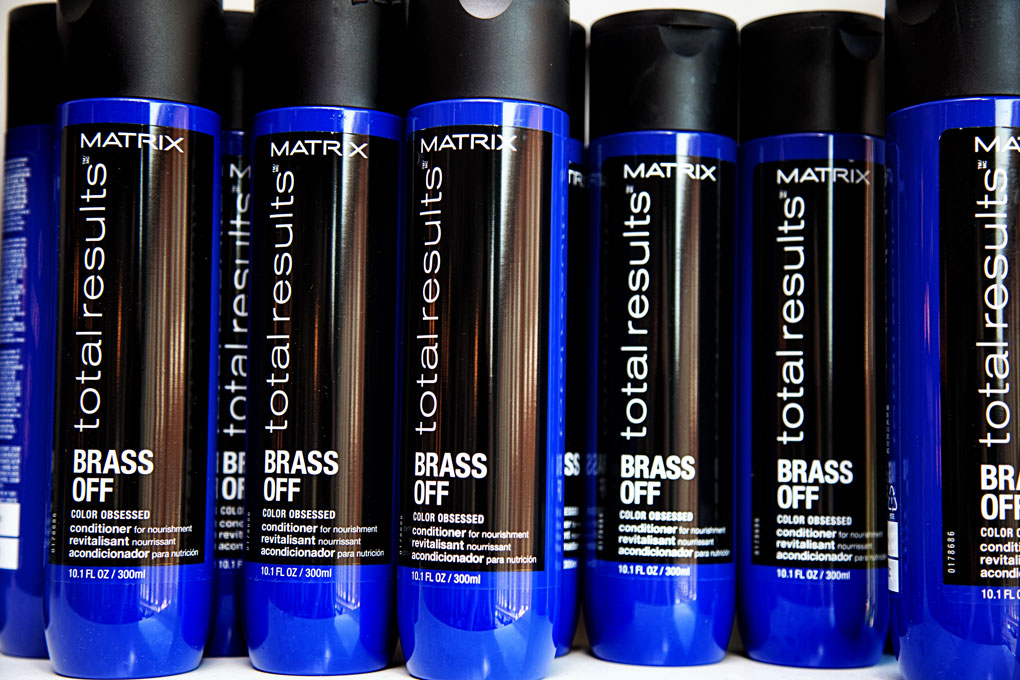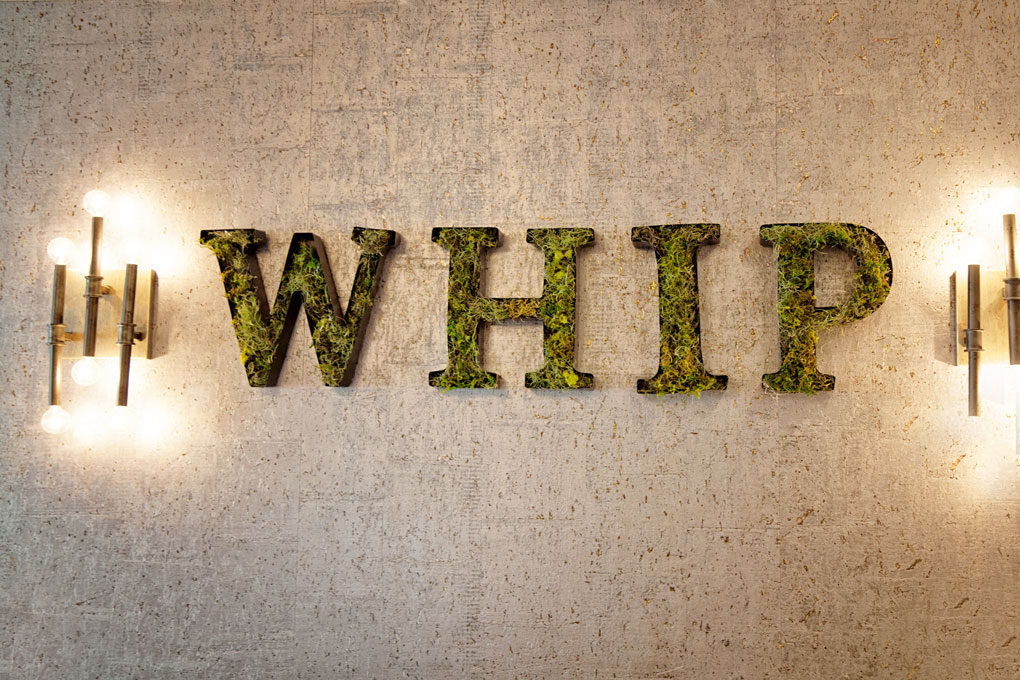 So Whipped!
Whip Salon is a full-service salon with locations in Ridgefield and Westport, Connecticut offering cuts, color, blowouts, blowout memberships for 2, 4 and 8 times per month, and makeup services. They have services for women, men, and kids. The super talented #glamsquad is at the ready 7 days a week to help clients look and feel their best.
And it's not just about hair, they also offer lash extensions, microblading, and medi-spa services such as cosmetic injectables including Botox.
⚠️Unlocking Connecticut Deal: New clients can mention UnlockCT when booking and get 15% off!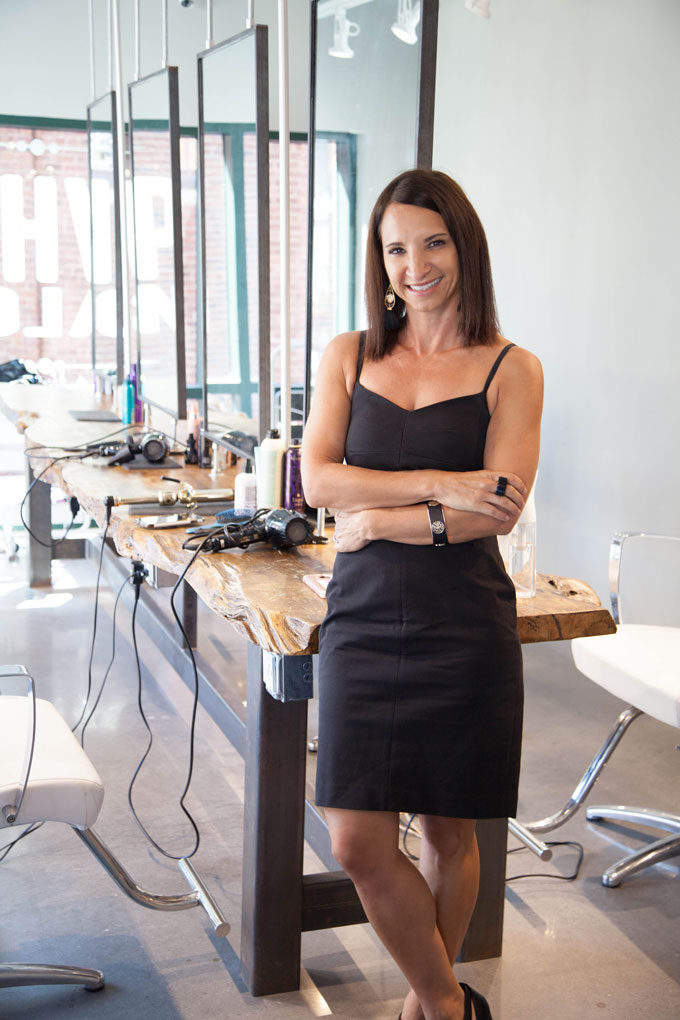 Amy Pal – serial entrepreneur
Amy is a serial entrepreneur who previously opened businesses in Wilton and Ridgefield. She likes to spot emerging market trends and jumped on the blow dry bar trend when she opened Whip Salon in Ridgefield in October 2016. While Whip Salon offers blowouts including memberships for a great price, she expanded the concept to be a full-service salon and medispa with eyelash extension and microblading services, featuring exceptional talent well known to Fairfield County. She is currently in the process of franchising the brand.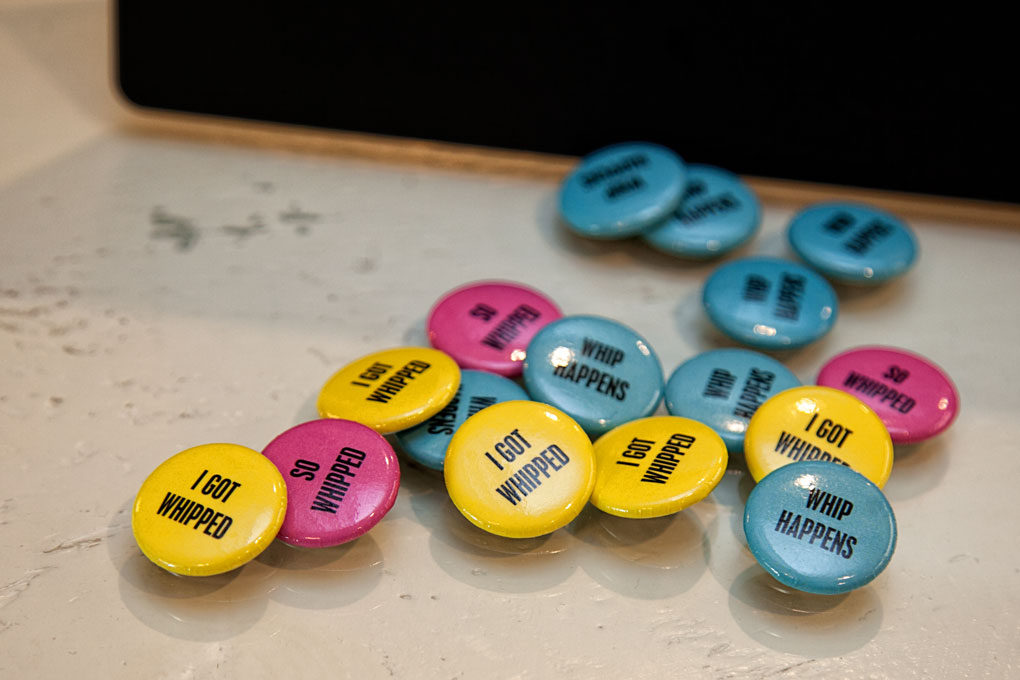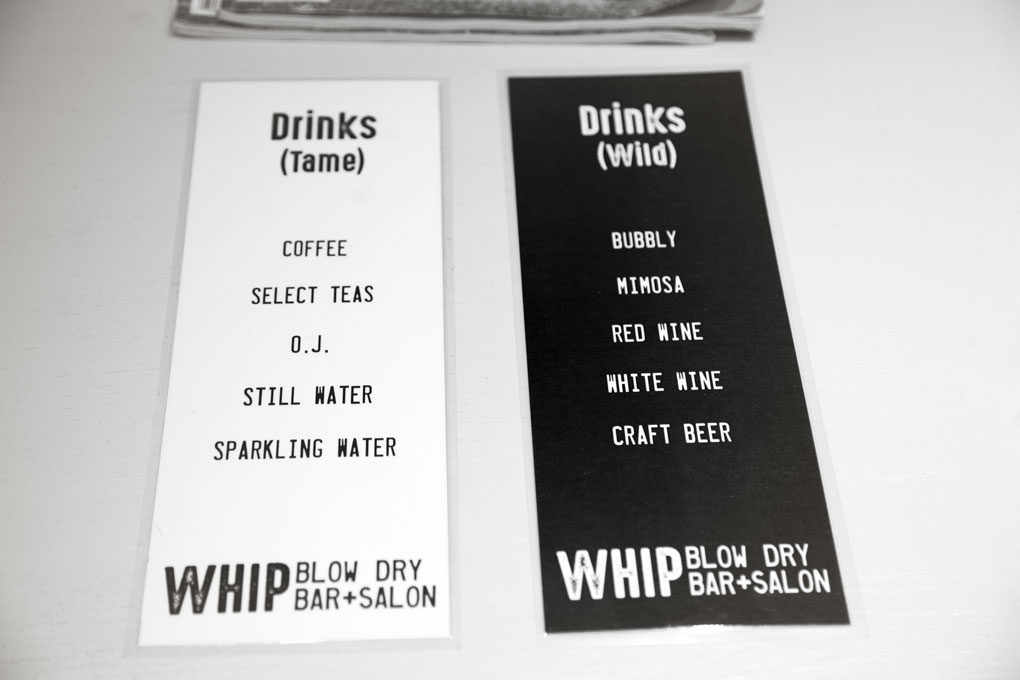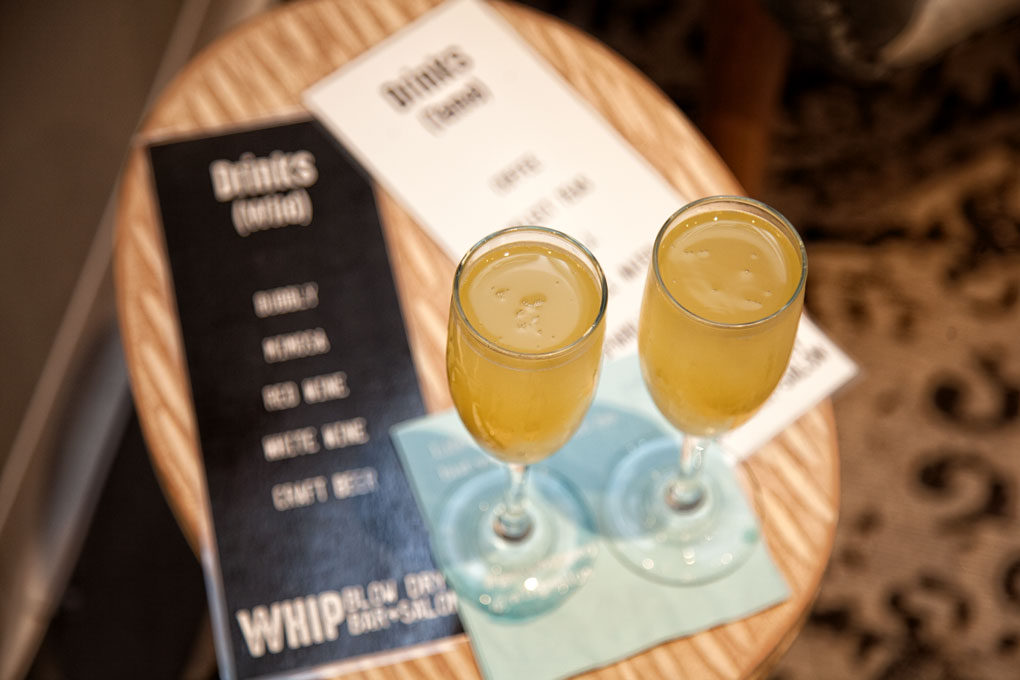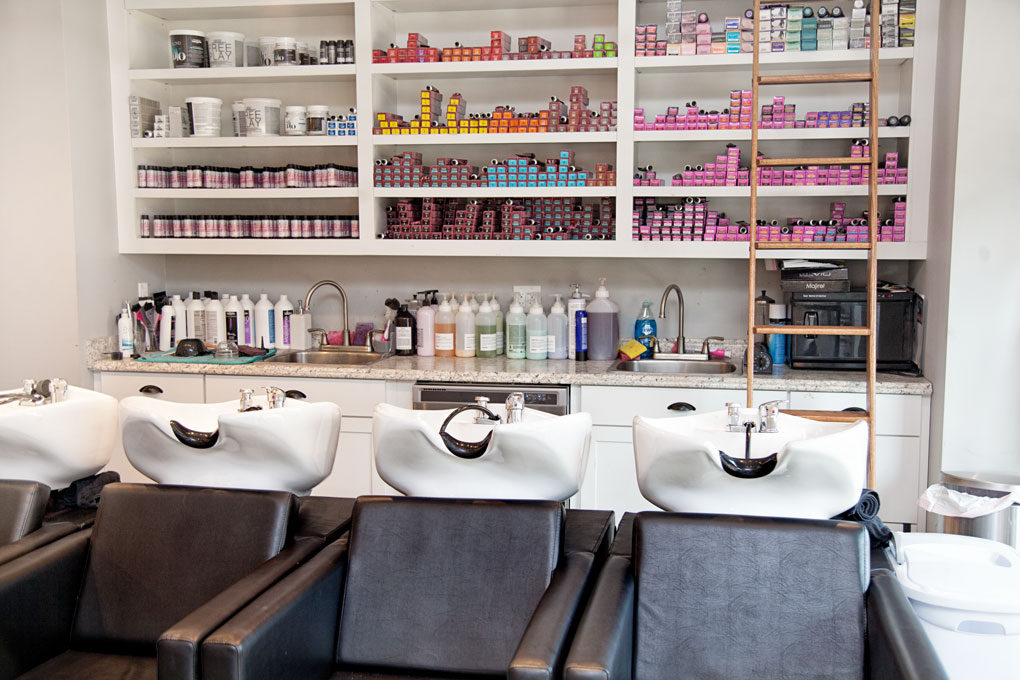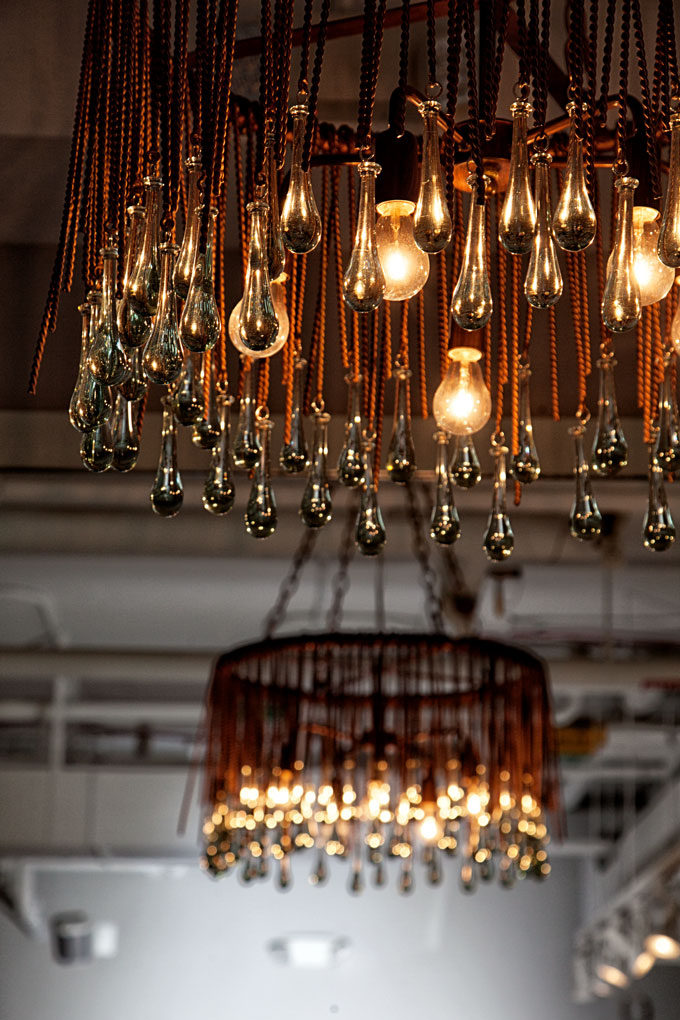 The Whip vibe
Whip Salon sets itself apart by a hip, modern vibe that will have you feeling as though you've been transported to the grooviest part of Brooklyn – there's truly nothing like it in Westport or Fairfield County! Set in the new development of Bedford Square in Downtown Westport is considered the "new Main Street." High ceilings, barn doors to the treatment rooms, a library ladder over the color station, a custom-made blowdry bar and free standing stylist stations with edgy animal hooks to hang your purse on…. It has a distinct industrial-chic vibe that immediately has you feeling relaxed and welcome.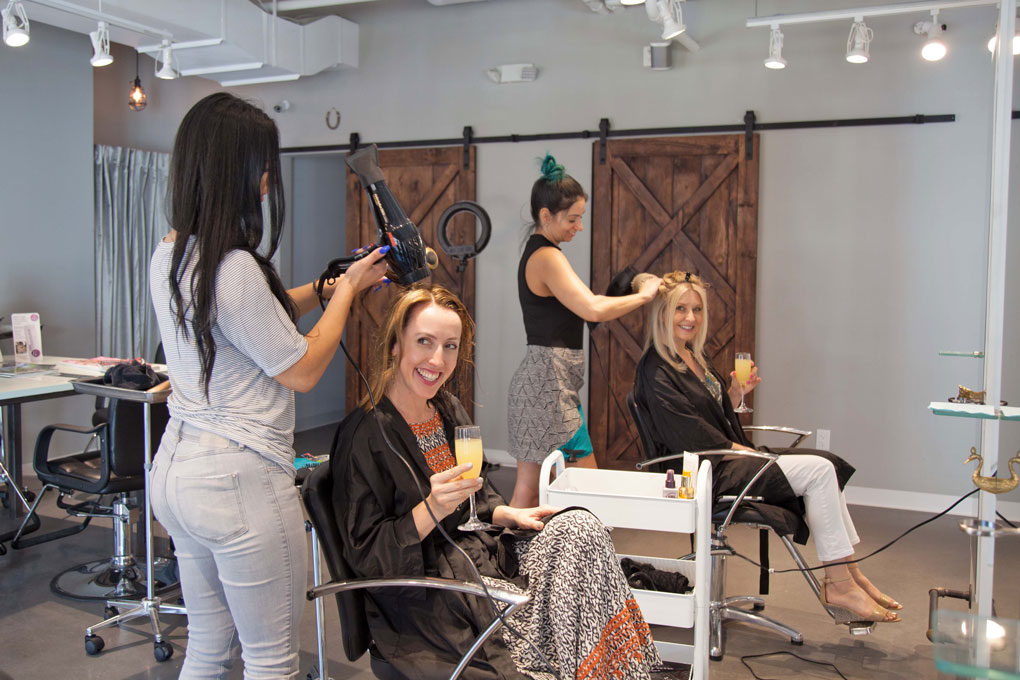 Of course, we got the BFFs Blowout Appointment for Two! Book with your friend and they sit you together so you can hang out and catch up and enjoy a glass of wine or prosecco while you're pampered.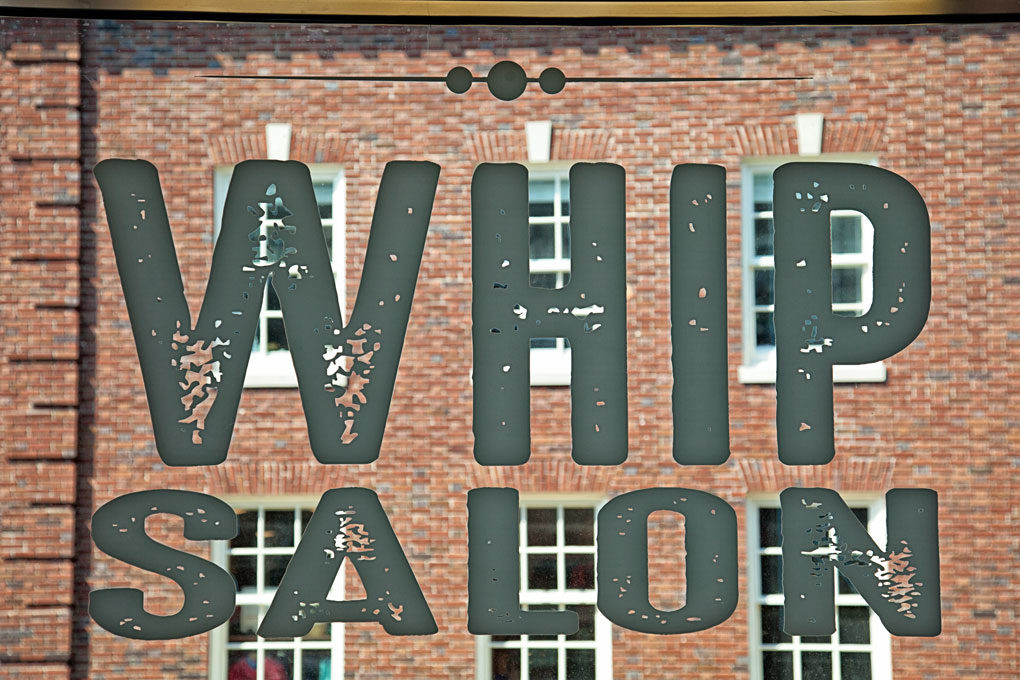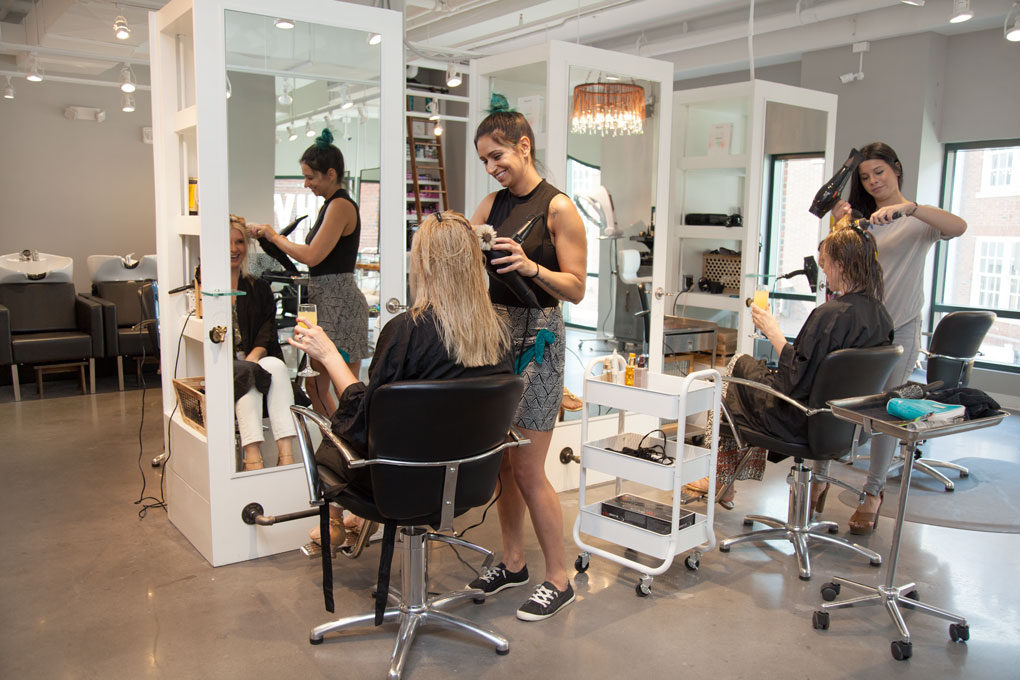 Whip business sense, with Amy…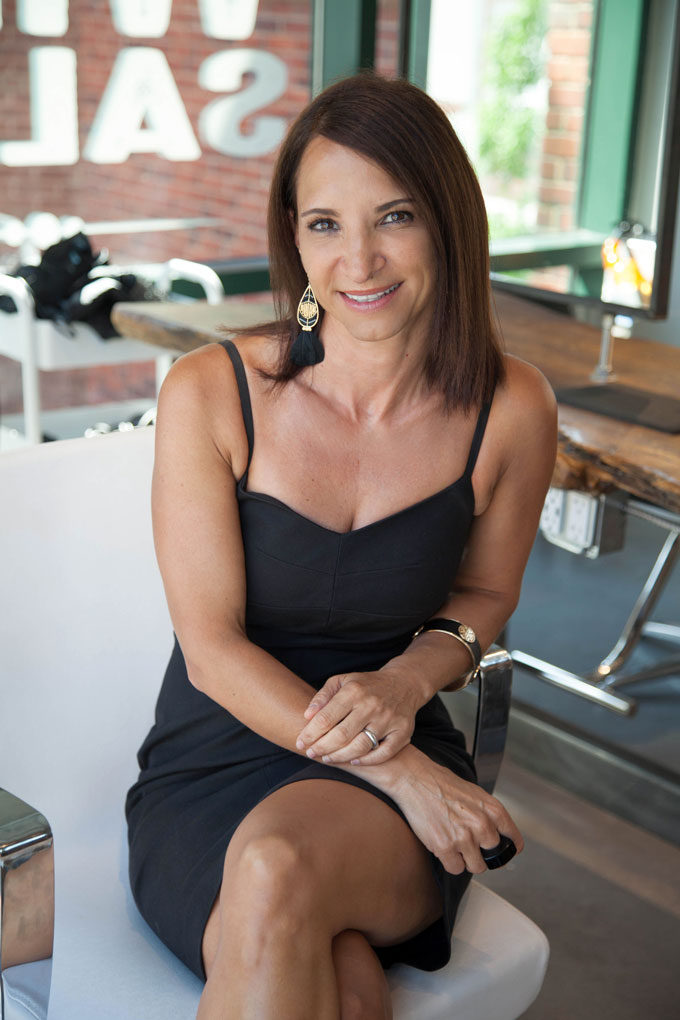 The 3 "Es" of Whip: Ease, Excellence, and Edge
"Ease" is so important because we want it to be a snap to book with us," said Pal. "Clients can of course call or book online through our website (whipsalon.com), but we also have an app accessible for either iPhone and Android phones. Simply search for Whip Salon, download the app and book your appointment right at your fingertips. Both online and phone booking are complete with pricing, time allocation and even lets you select your preferred stylist!"
"Excellence" is another key focus, "We've got serious experience and passion for the industry within our team," said Pal. "They are the kind of talent people travel far and wide to get to and now its right here in Westport." But excellence is also about Whip Salon's deep commitment to customer service which shines through in every aspect from phone charging capability for clients at every station, free fast wifi you'll never need a password for and a scalp massage with every hair service that was designed by a well-known massage therapist.
The third "e" is all about "Edge" meaning customers can expect a cool, hip vibe in decor and branding. "We are a modern salon, with hip and friendly stylists. We want our clients to have fun when they're in our salon! The cool music is all apart of our plan."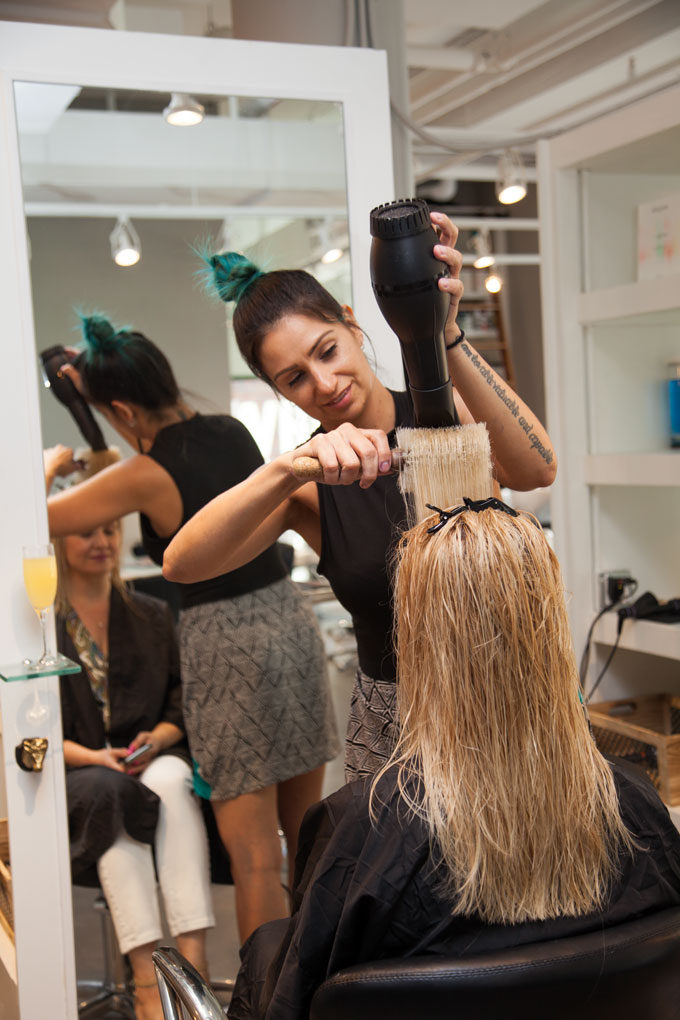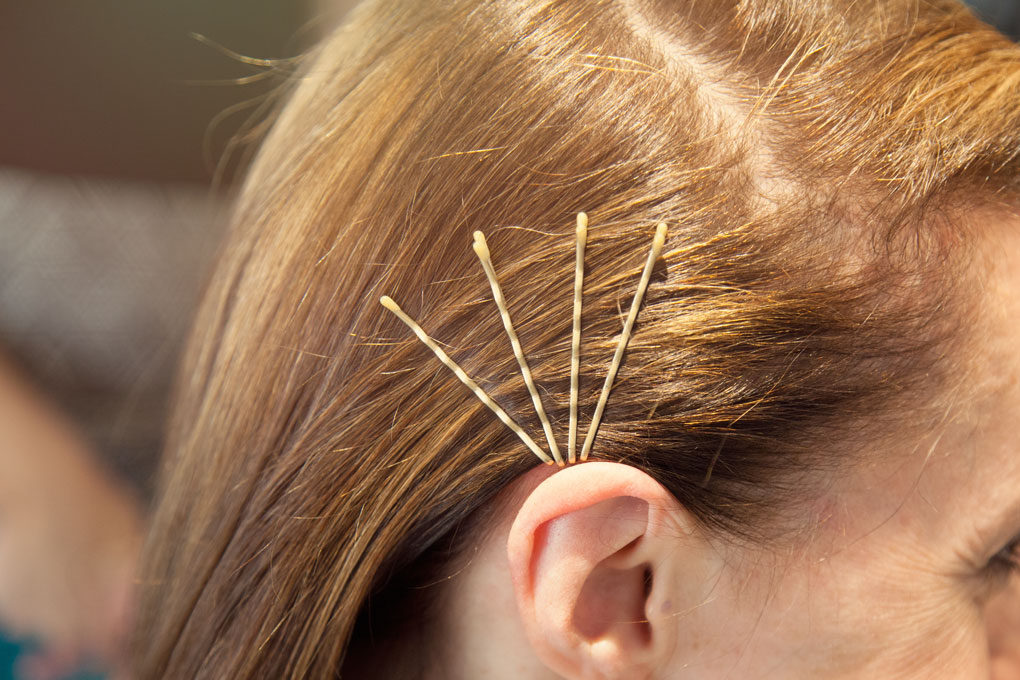 And finally, a quick Q+A with Amy
Where did you grow up?
I'm a Nutmegger. I lived in London for a while but moved back to CT!
What led you to open Whip?
I love to spot trends. I saw blowdry bars exploding everywhere and expanded on the idea.
And why did you call it Whip?
That's what I used to call my hair when I lived in Seattle, back in the day! I just thought it was a cool word I could play with and wanted something edgy and unique, and fun!
What other businesses have you owned?
Two spin studios.
What's the dream for Whip? Tell us about the franchise!
I just started the process and hope that by October I'll really be in the thick of that. I feel the brand has legs and am working on putting all the processes in place.
Kids/pets?
Two kids – Magnus and Thor, and 1 cat, Hazel!
When you're not at Whip?
I live on a lake and my family is generally in kayaks or on paddleboards.
Personal favorite hairstyle in life so far?
The bob! It's so versatile, it's fun, you can curl it, you can straighten it!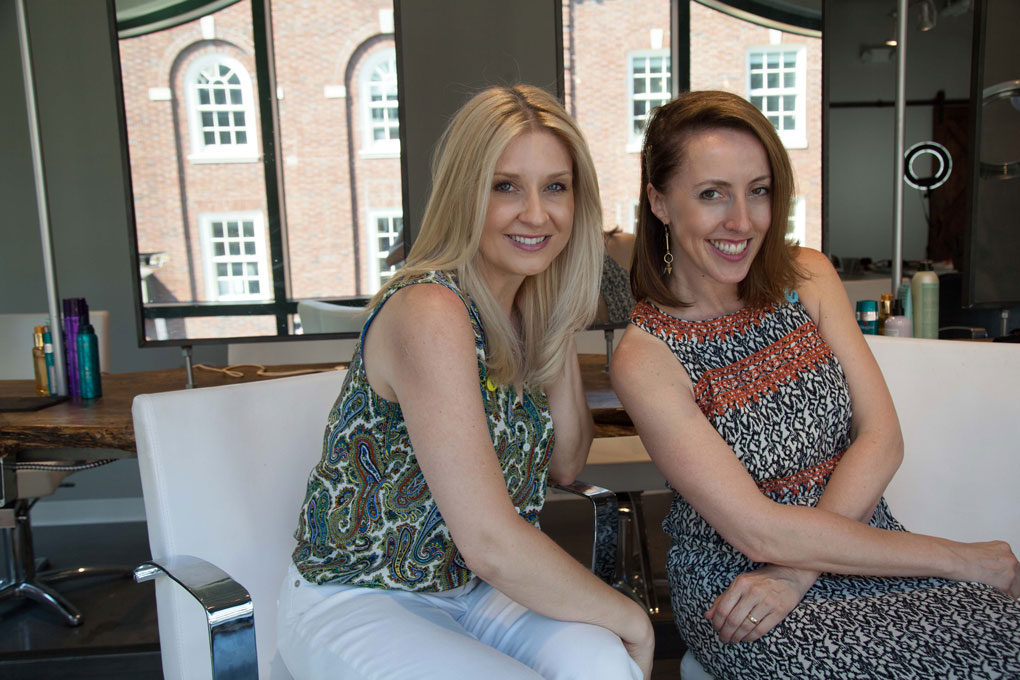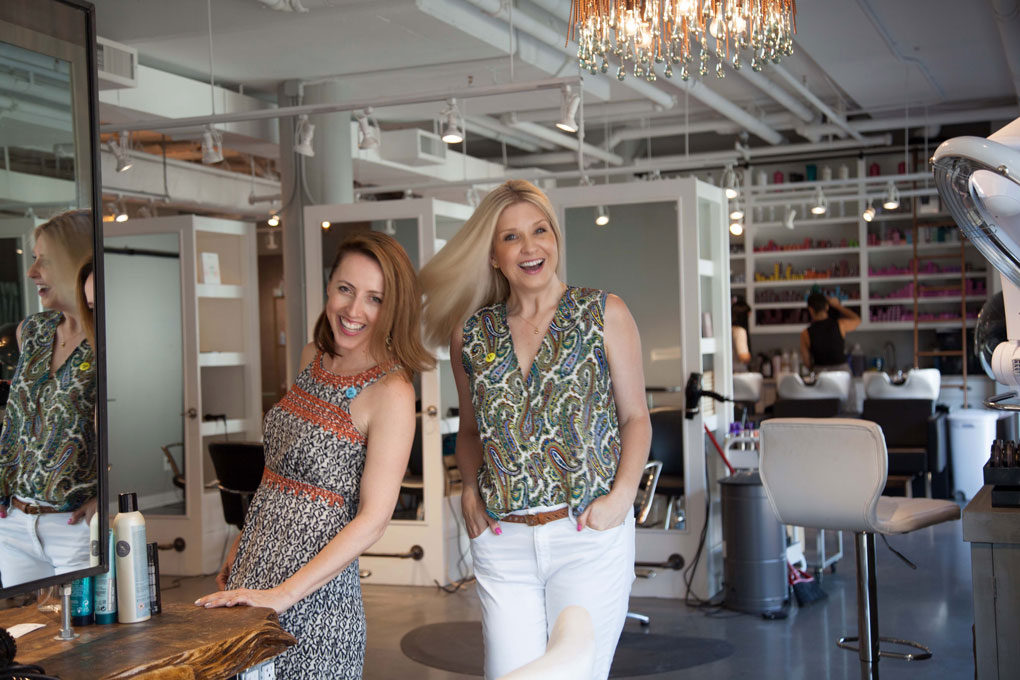 Bev's favorite thing: The scalp massage, a Whip specialty!
Lora's favorite thing: The vibe is uber cool and relaxing!
---
Westport (where we visited) and Ridgefield
Phone: 678-WHIPPED
Words: Bev/ Pics: Lora, except as noted