It's December 26th, and the timing of this post could not come at a better moment. Who ate too much??! Who is resolving to kick their health goals up a notch or two in the new year? Us too. We're so glad we visited Patti Garland a couple of weeks ago to get the full Healthy Methods Wellness treatment! This included a workout (which we can easily do at home), a talk about nutrition, and fascia blasting. We didn't know what this was either, but we found out!
Post sponsored by Healthy Methods Wellness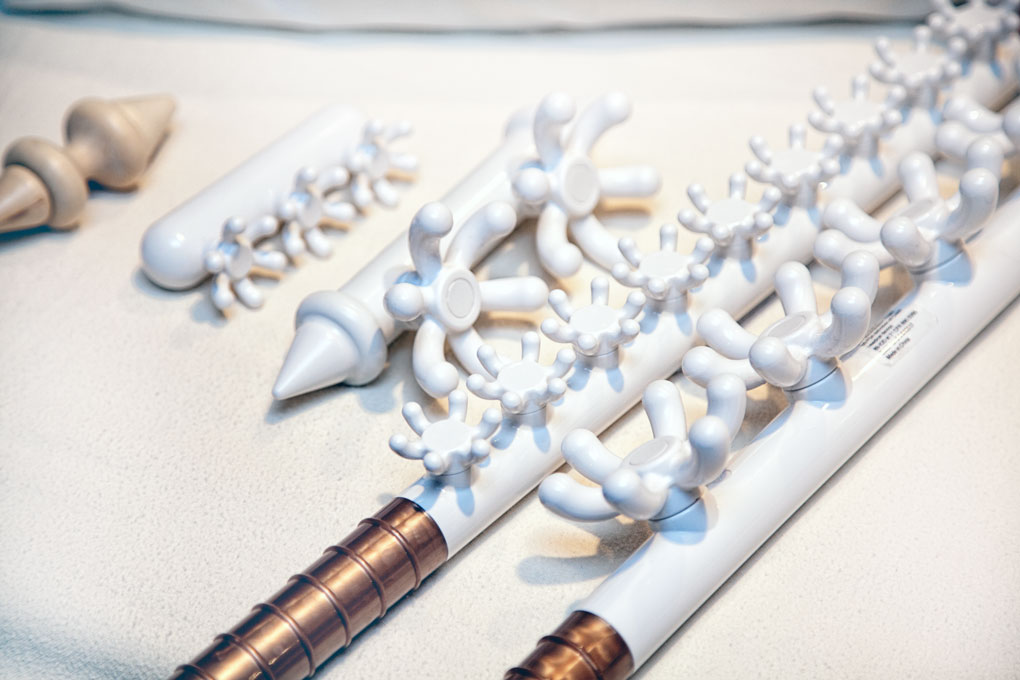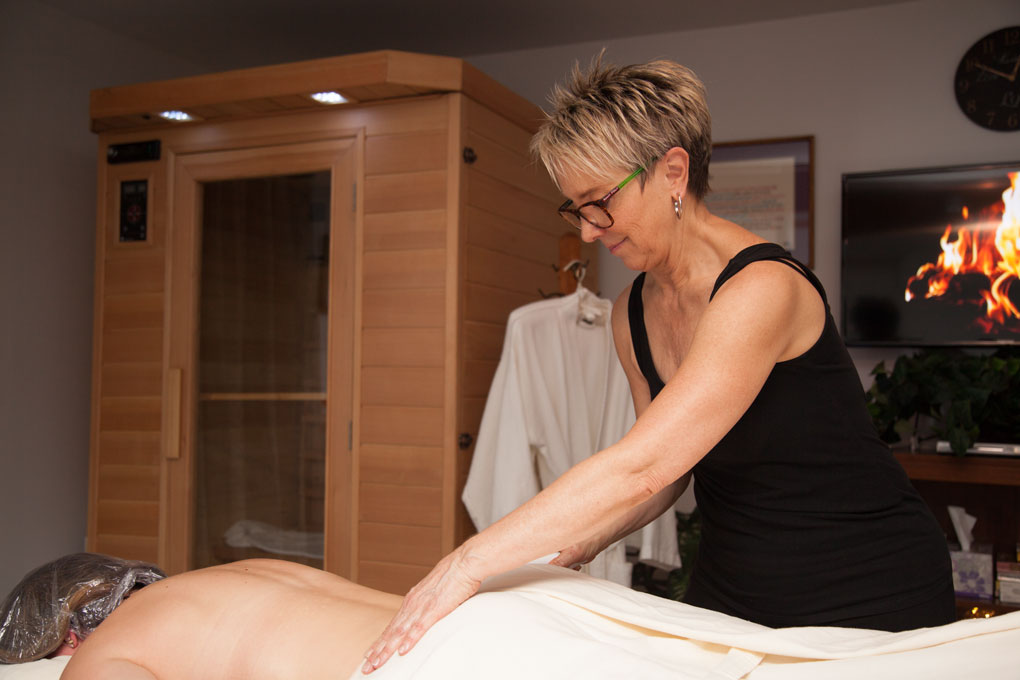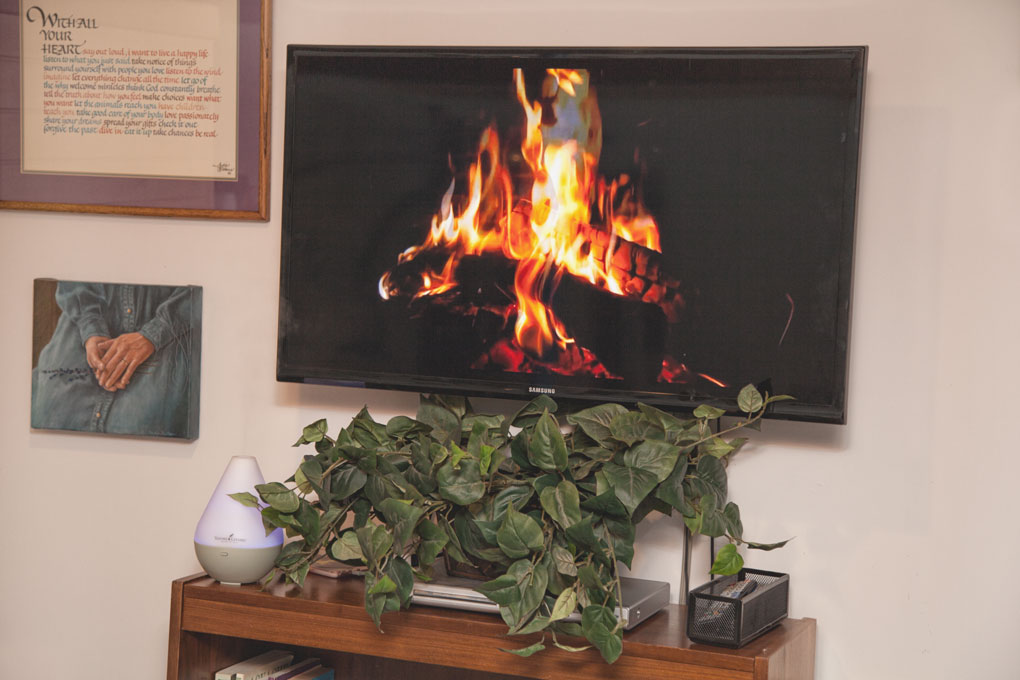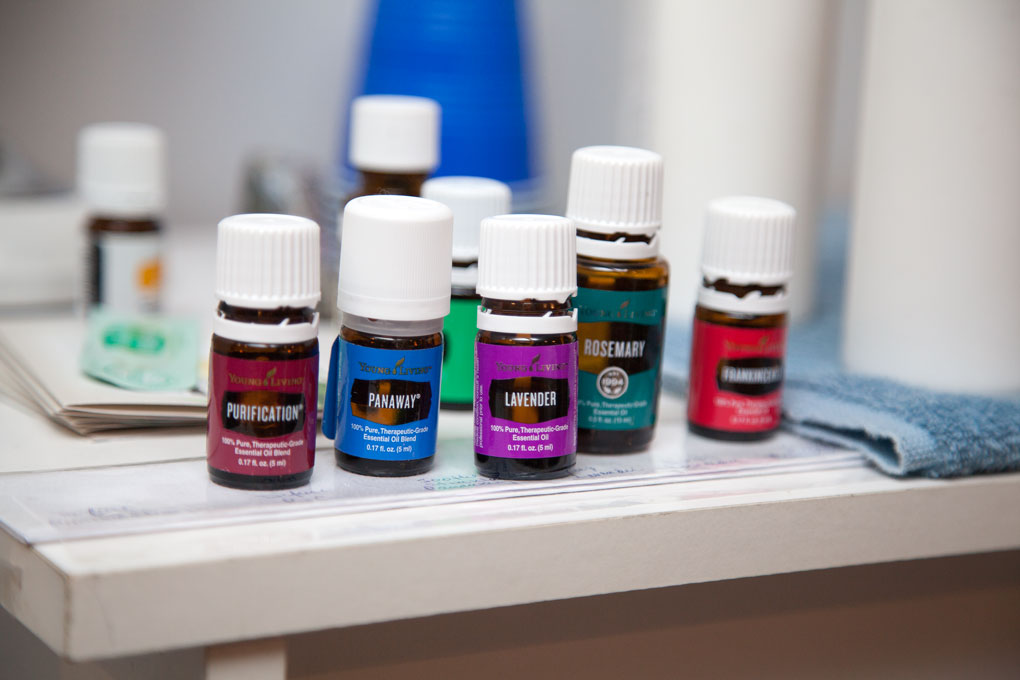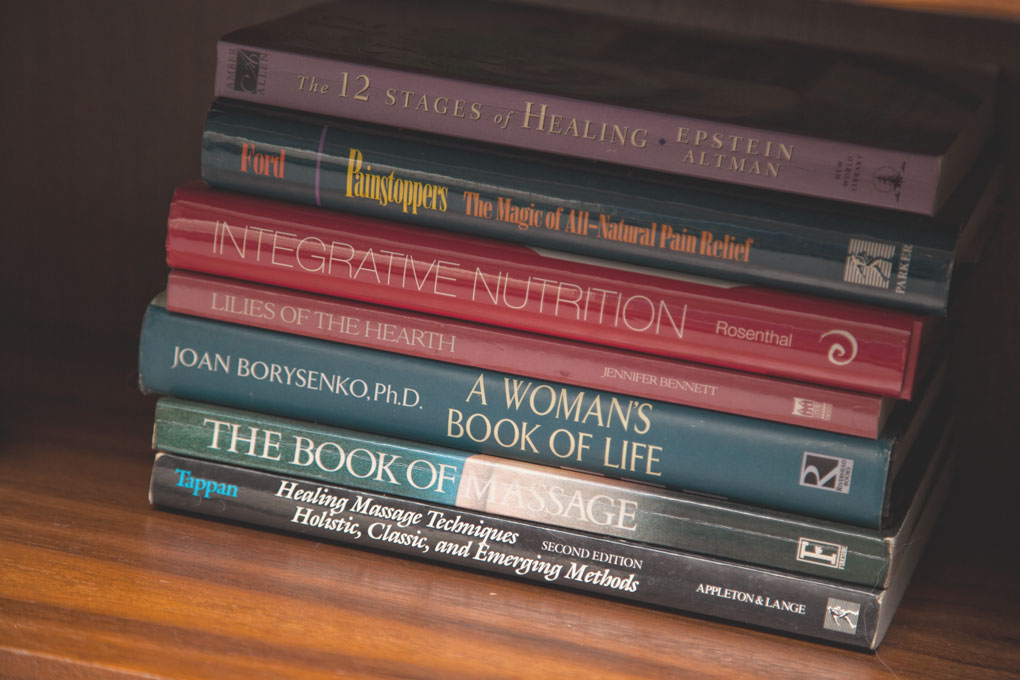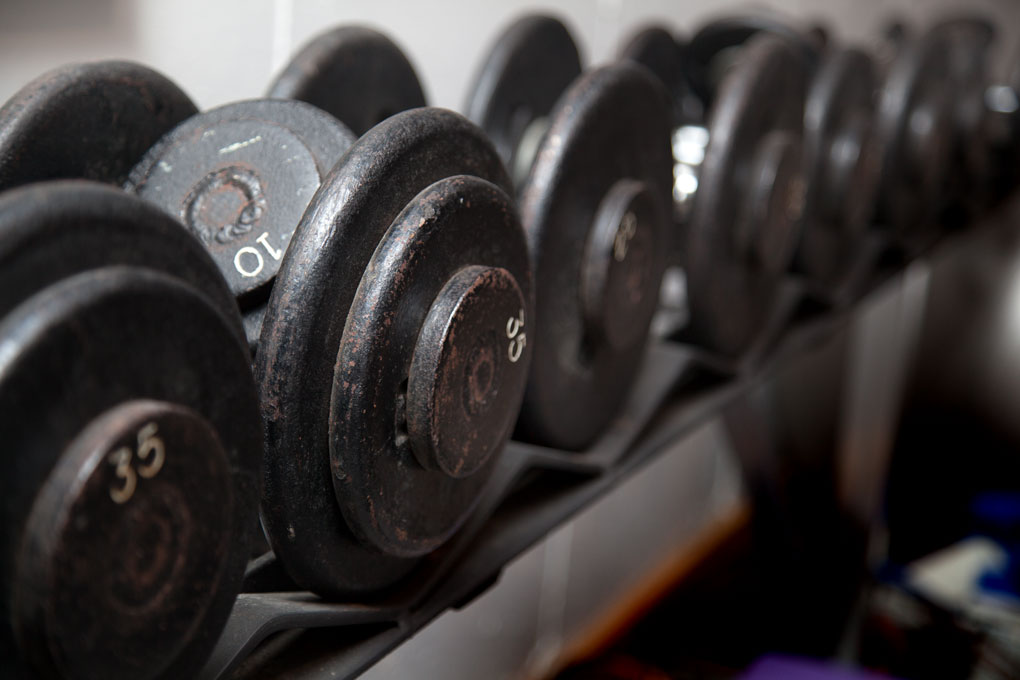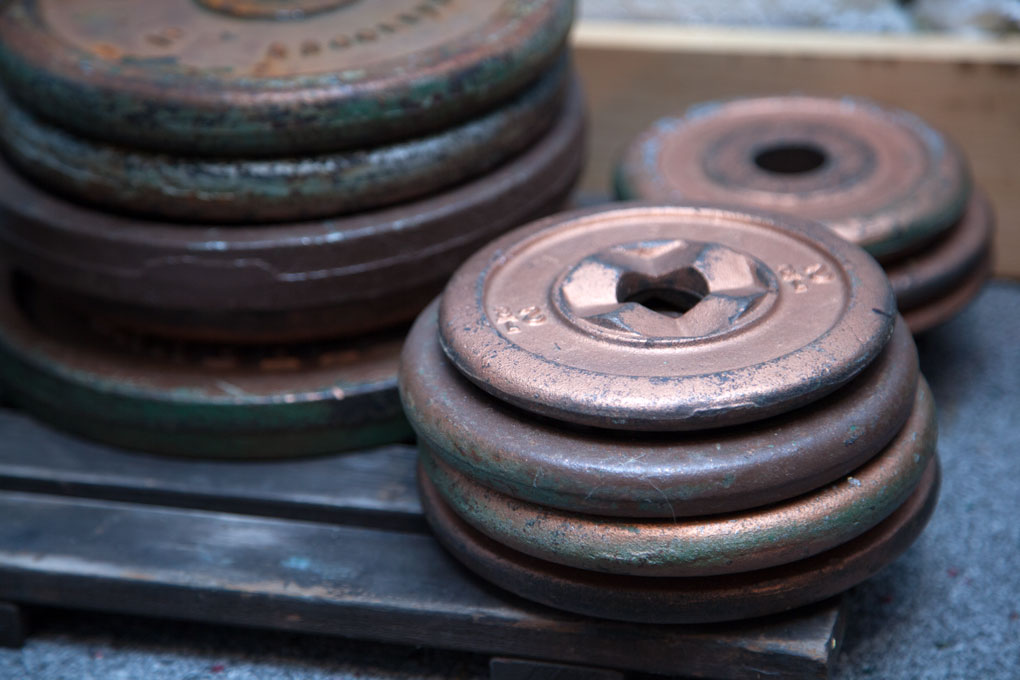 Healthy Methods Wellness is one-stop shopping for making healthy changes to your lifestyle. Patti Garland offers nutrition coaching, fitness coaching, therapeutic massage, and fascia blasting treatments. We spent the morning with Patti to sample a little bit of everything at her home studio.
Let's begin with the fascia blasting experience!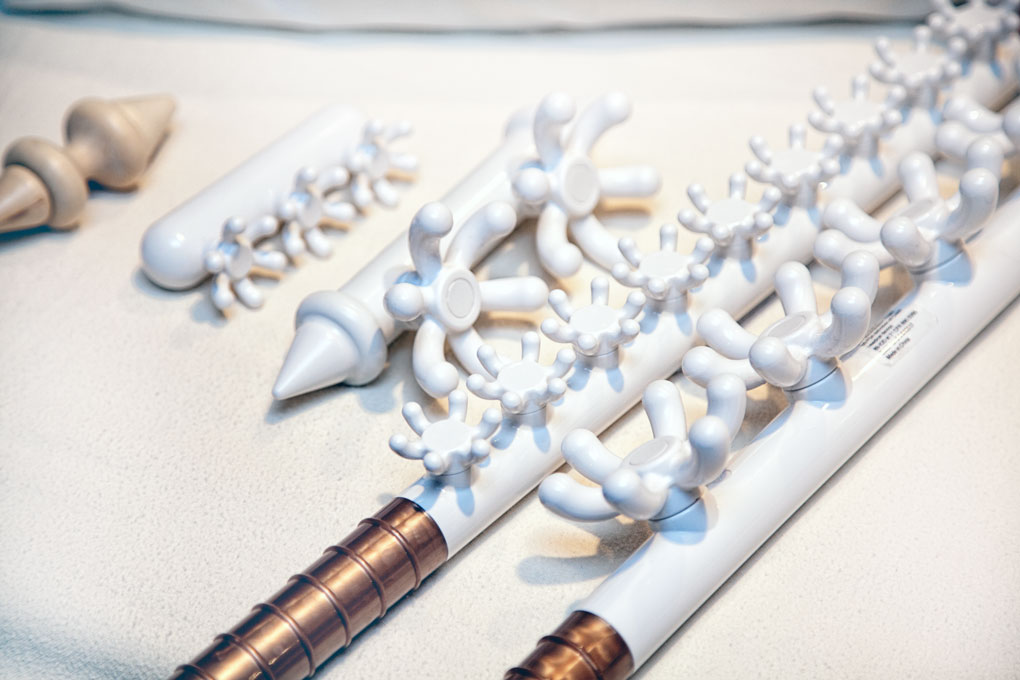 We're always on the lookout for new ways to better our bodies, not to mention, find ways to keep cellulite at bay! Fascia blasting was new to the two of us, so we jumped at the chance to try it out! Patti explained a few things to us about fascial blasting before we began. Here's what we learned, in bite-size bullets.
Fascia is a sheet of connective tissue beneath the skin that encases our entire body, providing a protective sheath around our entire body.
When you have fascial adhesions and distortions, it can cause poor blood flow, weaker nerve impulses, limited flexibility and range of motion, and a host of other physical ailments.
Fascia blasting is designed to break up and release those adhesions.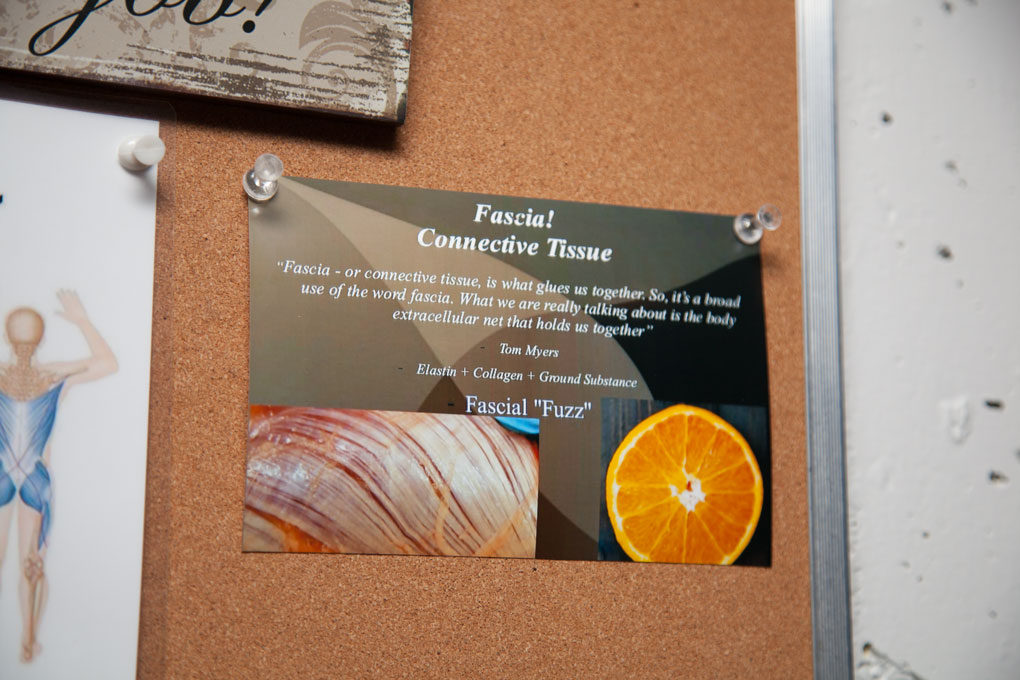 Fascia blasting treatment starts with heating the tissue. Patti uses and infrared sauna. Ahhh…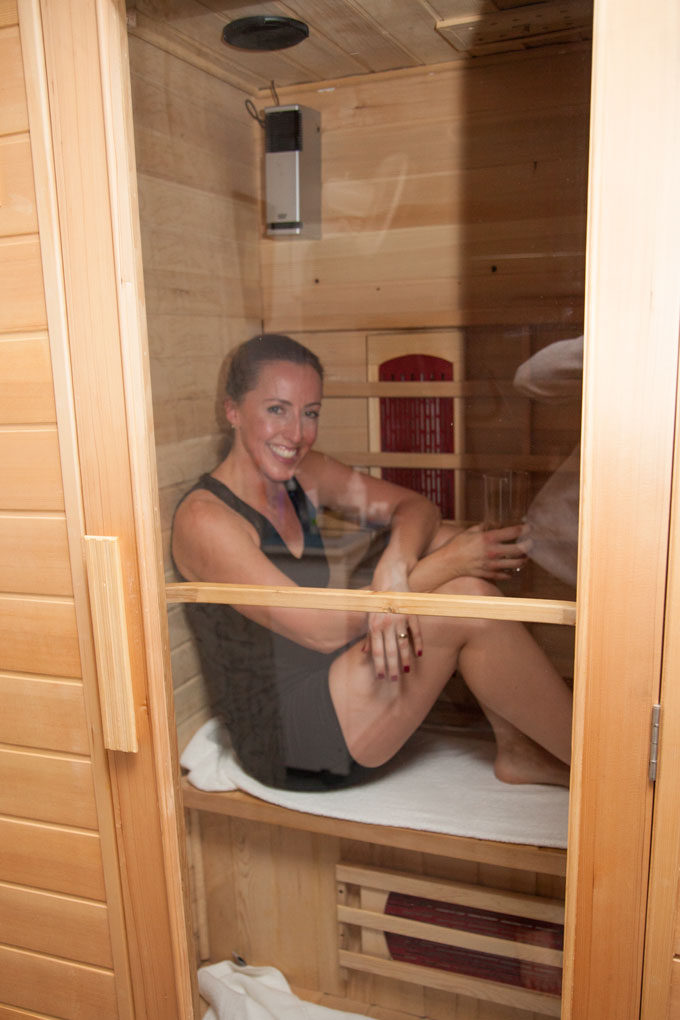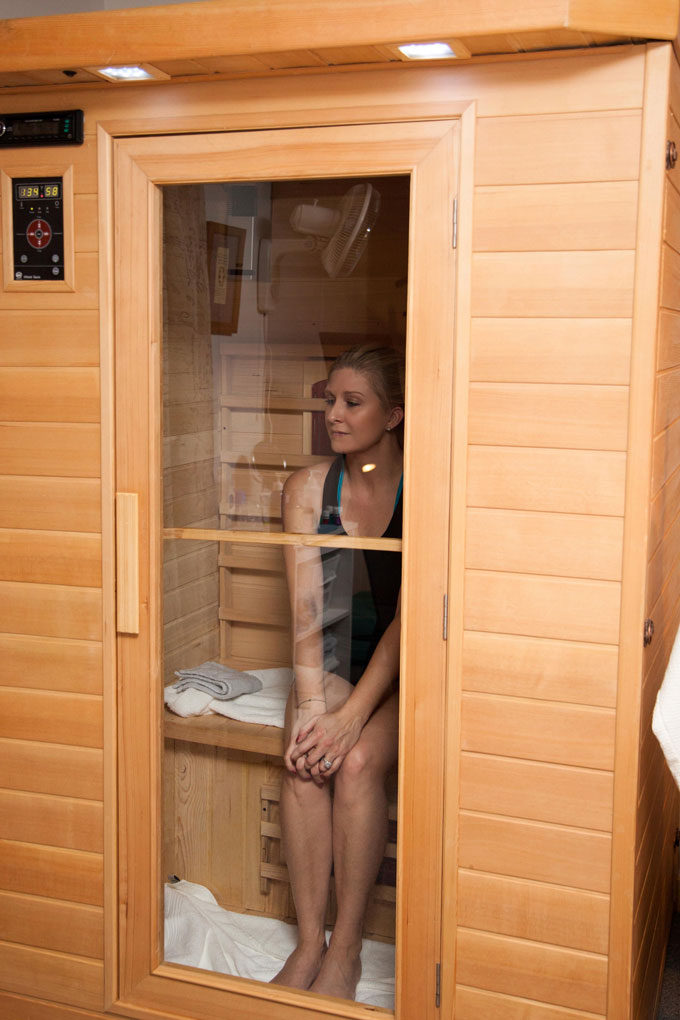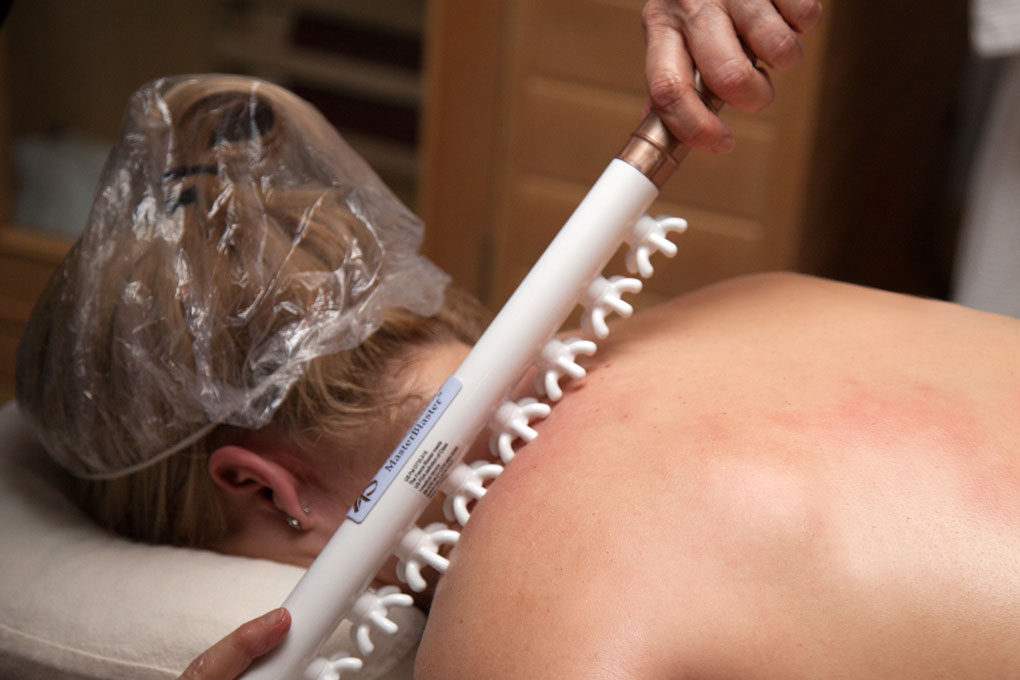 Fascia blasting treatment consists of preparing the fascia by using a special oil with Arnica and massage techniques. The fascial blasting focuses on the fascial lines specific to your treatment plan.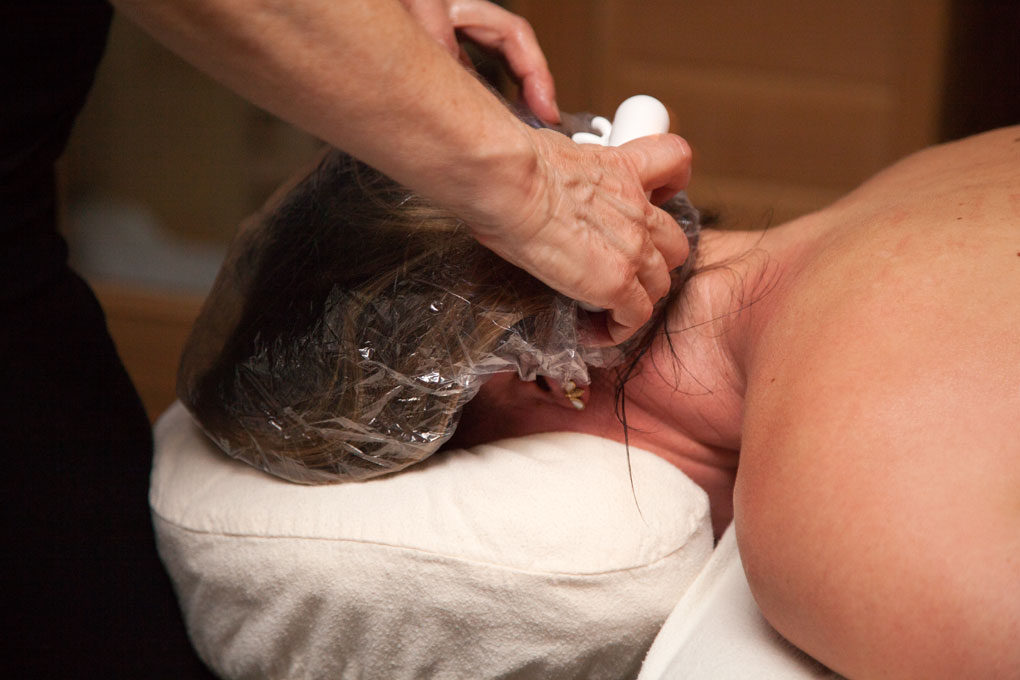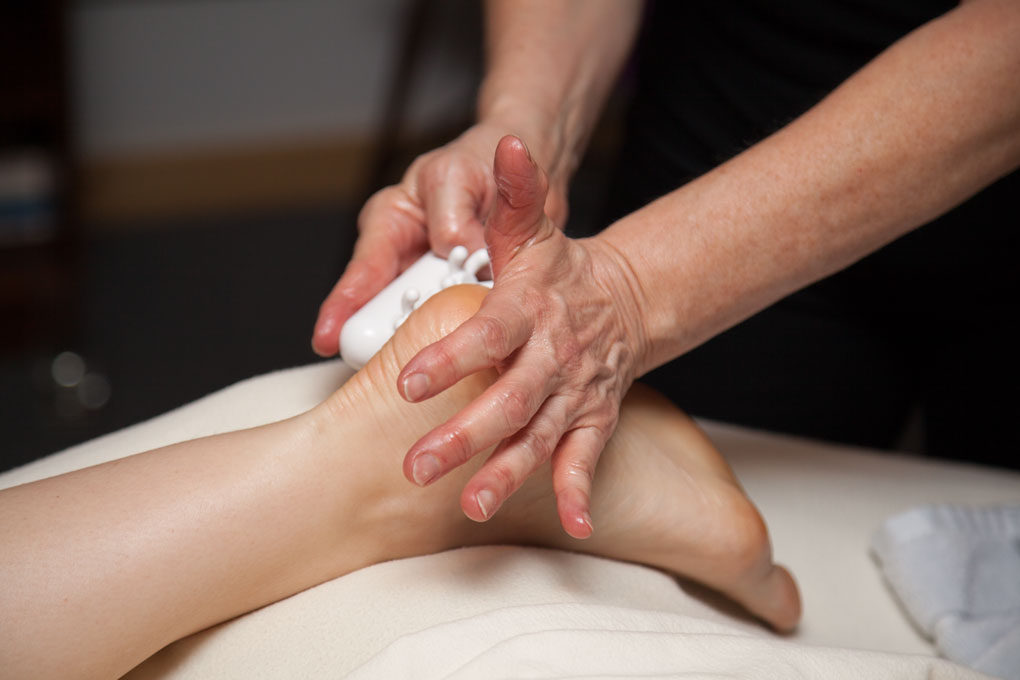 Each body area that had been fascia blasted then receives post-treatment manual flushing with Arnica gel followed by activation exercises.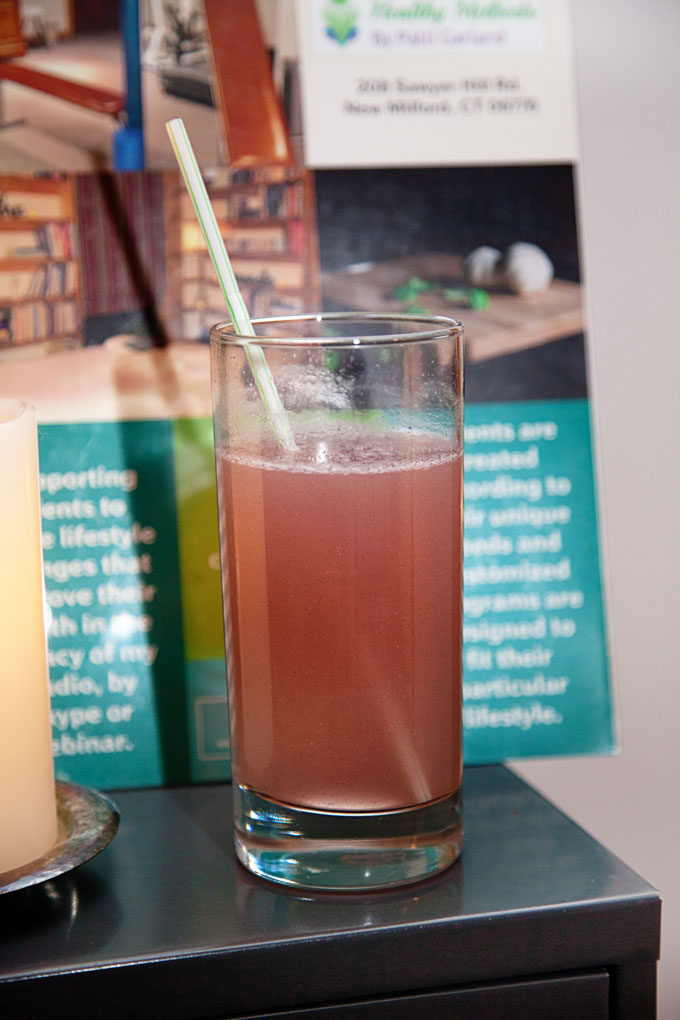 Lastly, we were instructed to relax, and re-hydrate with water infused with botanical electrolytes.
What we thought…
All I know is that I felt great after my fascia blasting session, and was able to pull my socks on way easier than it had been to take them off. Lower back issues are the worst, so any relief is welcomed. Patti believes in teaching self-care, so should you find yourself loving fascia blasting treatments you can buy your own tool and learn how to DIY.
Hey, Lora – what did you think of fascia blasting?
Wow. I felt so light afterward. Can't explain it…unlike a massage but yet similar! The fascia blaster worked on my tight trapezoids and they were a little sore the next day. It was so needed! Everyone must try this…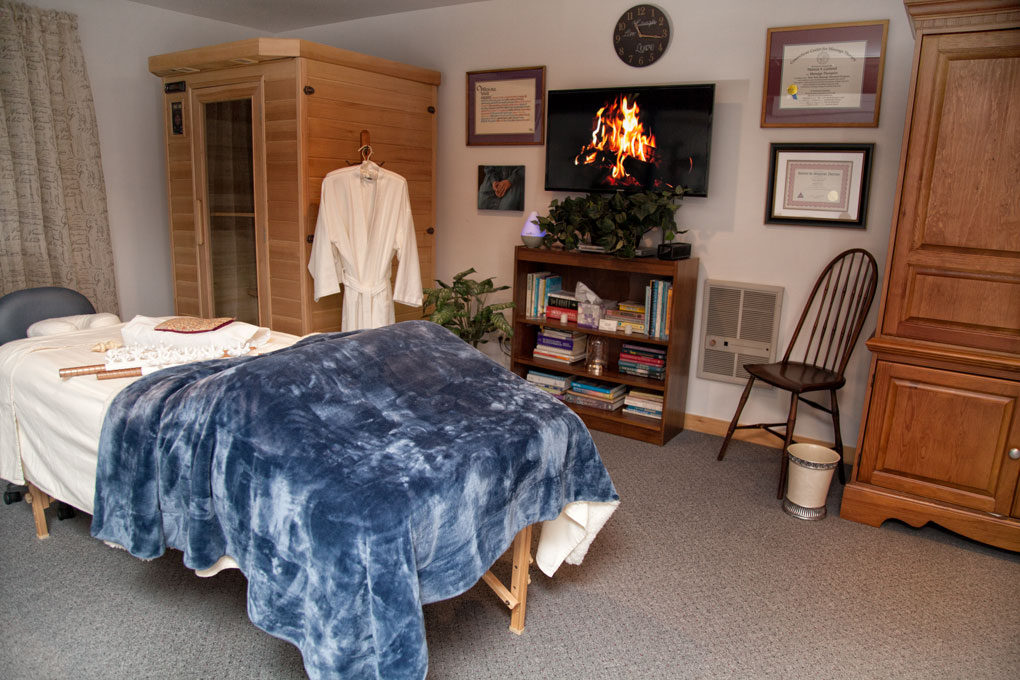 Healthy Methods Wellness provides fitness coaching programs teaching clients functional fitness. Patti develops exercise programs that can easily be done at home. Nothing too complex, but super efficient. No excuses! Her clients can work out with her for a while in her comfortable home studio then continue their new habits at home. Or, ever thought about having your trainer watch over you and encourage you by Facetime or Skype? Sounds like the best balance of accountability plus there's no need to leave home. Brilliant.
After reviewing our fitness levels, we ran through our personalized exercise program. Patti helping us find our perfect form to execute each move correctly. Then we did a few timed rounds; 45 seconds full steam, 15 seconds recovery. Phew!! Challenging but easy to follow, which we always appreciate!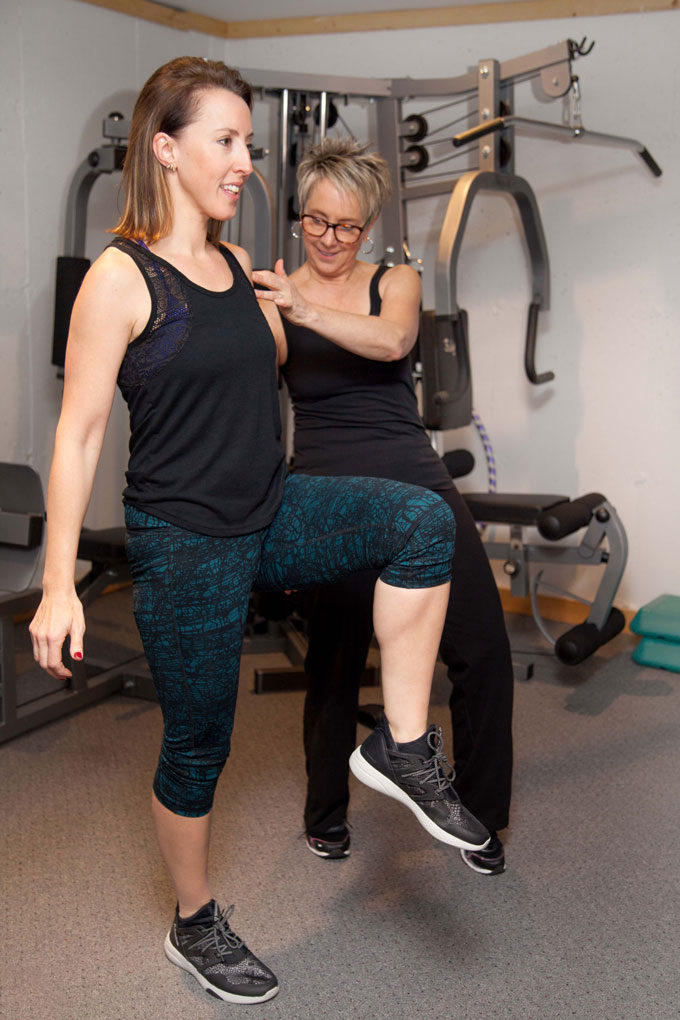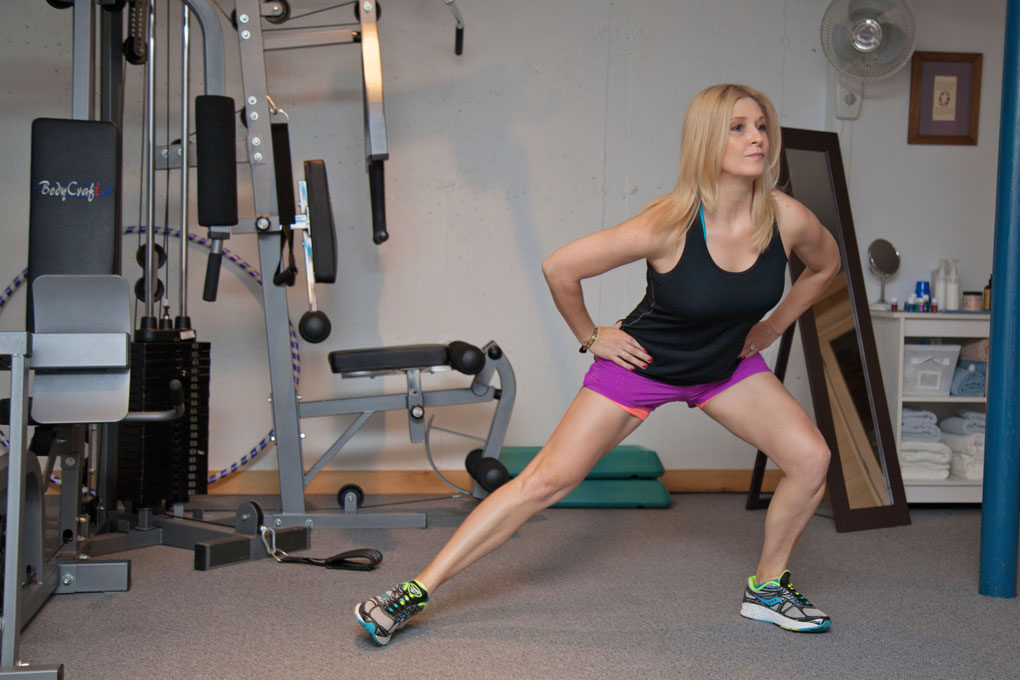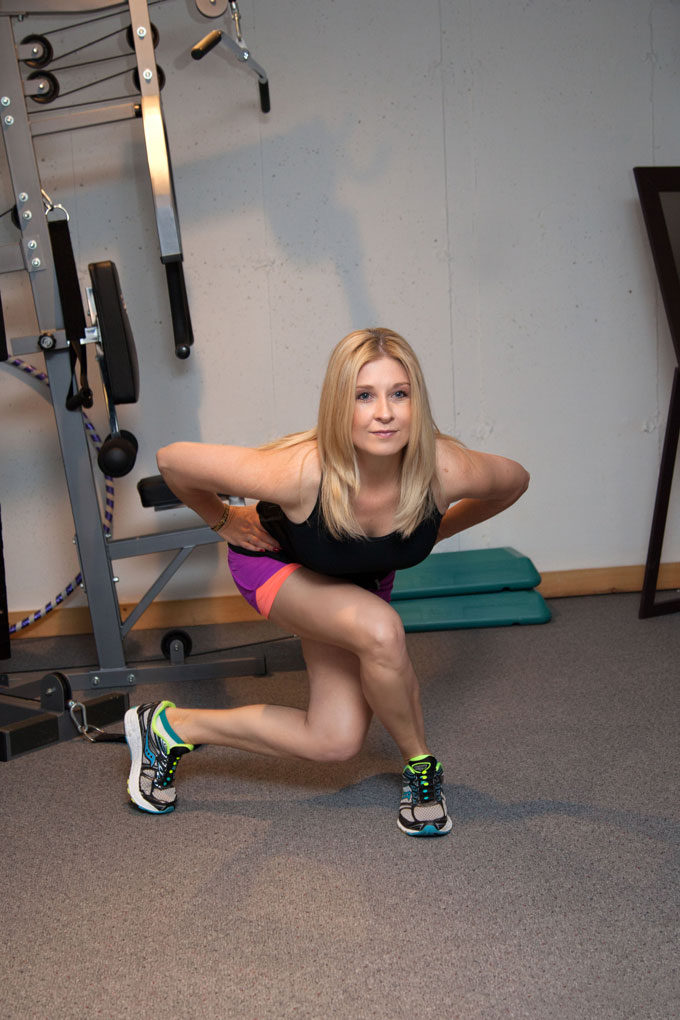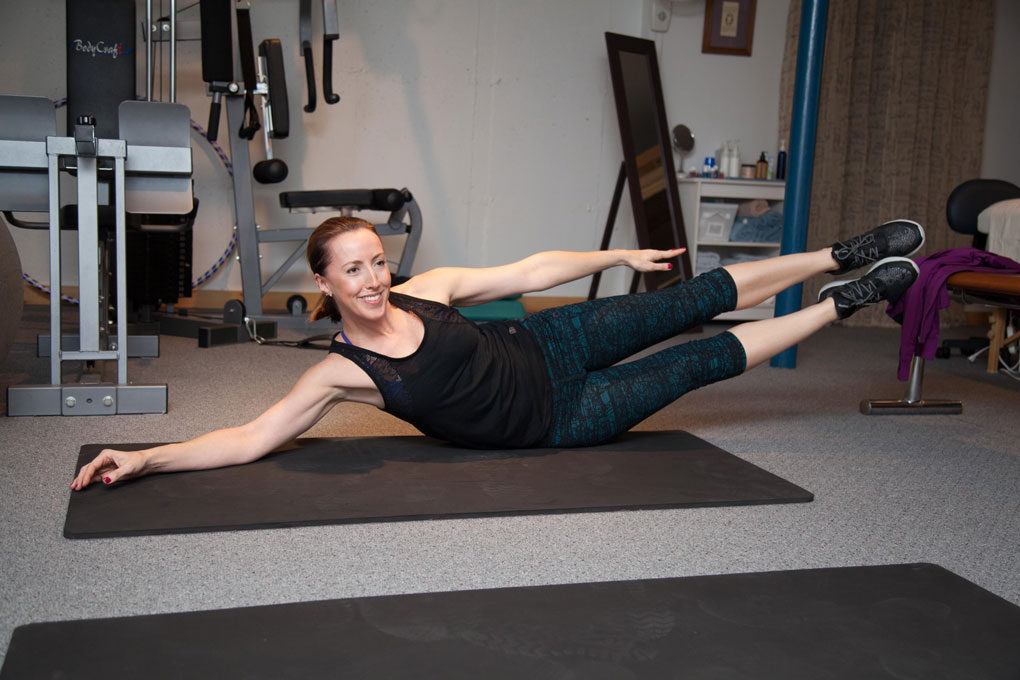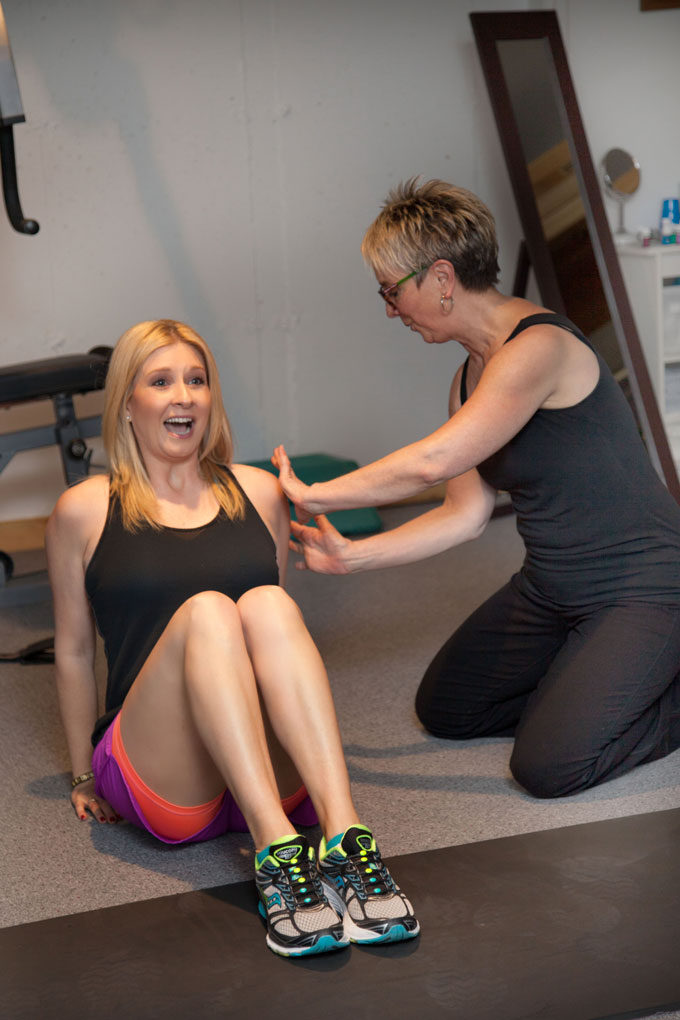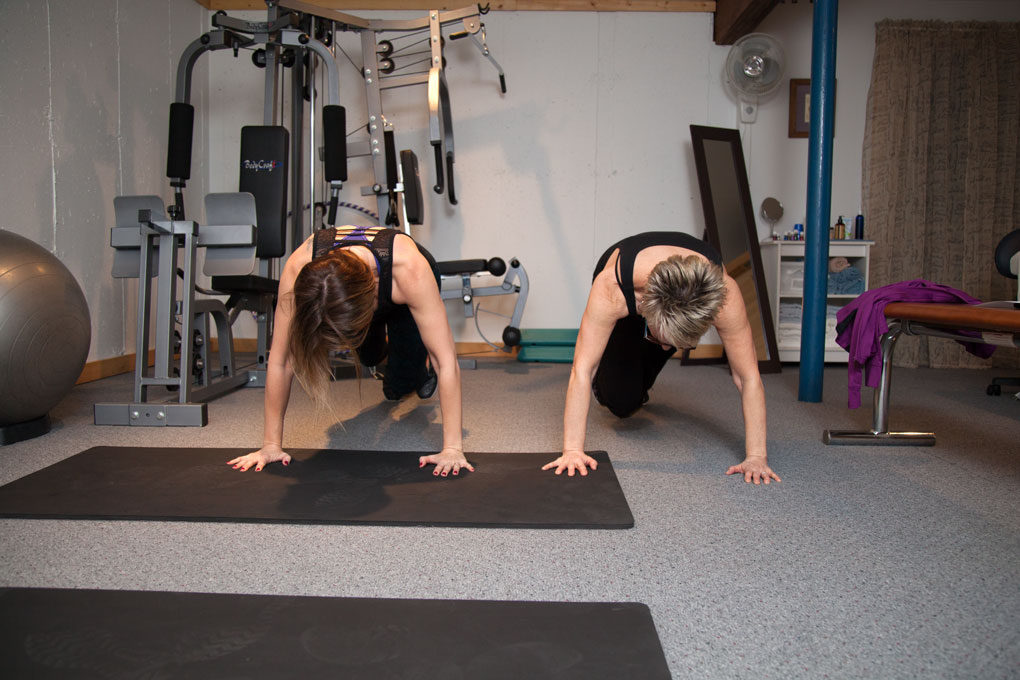 Post workout, Patti gave us a PDF of our HIIT class (circuit classes and stretches are also offered), plus a link to our own private webpage with videos of each move (in case we forget, which we will). To make sure there's as few excuses as possible – a link to a customized timer. Just press play, and do it!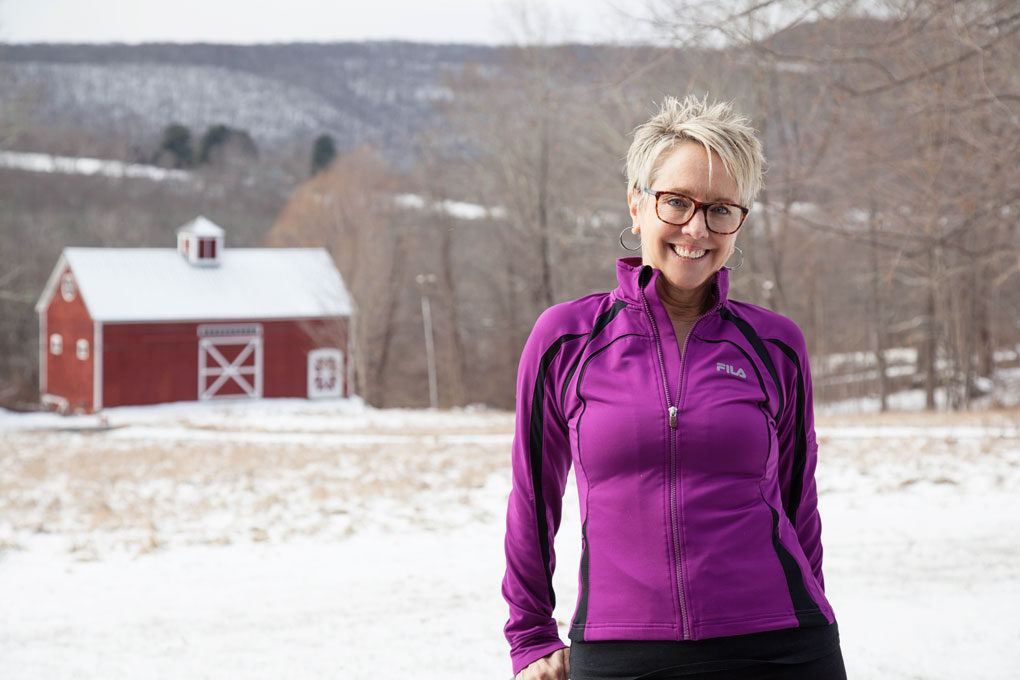 Let's chat with Patti…
Why did you start Healthy Methods Wellness?
Healthy Methods Wellness started about 5 years ago. I originally started it offering health coaching and massage and recently added fitness coaching and fascia blasting treatments to the menu of services.
My desire is to inspire people to find their individual path to a healthier lifestyle.
You're teaching good health from all angles!
My nutrition coaching programs use whole foods. No one needs to purchase shakes, vitamins or anything from me. My fitness coaching programs teach functional fitness. And when I provide either therapeutic massage or fascia blasting treatments, I encourage my clients to implement a self-care routine that works within their lifestyle, that way they will easily continue on their own.
What do you love about what you do? One of the greatest joys of being a holistic practitioner is when clients discover a healthful lifestyle that's optimal just for them that they will continue on their own.
What's the secret to success in leading a healthier lifestyle?
It doesn't take big changes to yield big results. Once someone is motivated to make a change, they should find someone or some program that provides the tools that are individualized enough to give them the support they need to help them succeed. Then, with this new knowledge, they can use it on their own for a healthier, happy life.
I think the secret to success is to start small and build on it.
Send Patti an email or give her a call to ask about rates, packages, and specials!
---
Patti Garland – 203-885-2020
Pics: Lora/ Words: Bev