Located in Watertown, we asked if we could come and play dress-up with all of their precious gems, and perhaps have a little Prosecco and ask a Q or 2. To which they said, please do!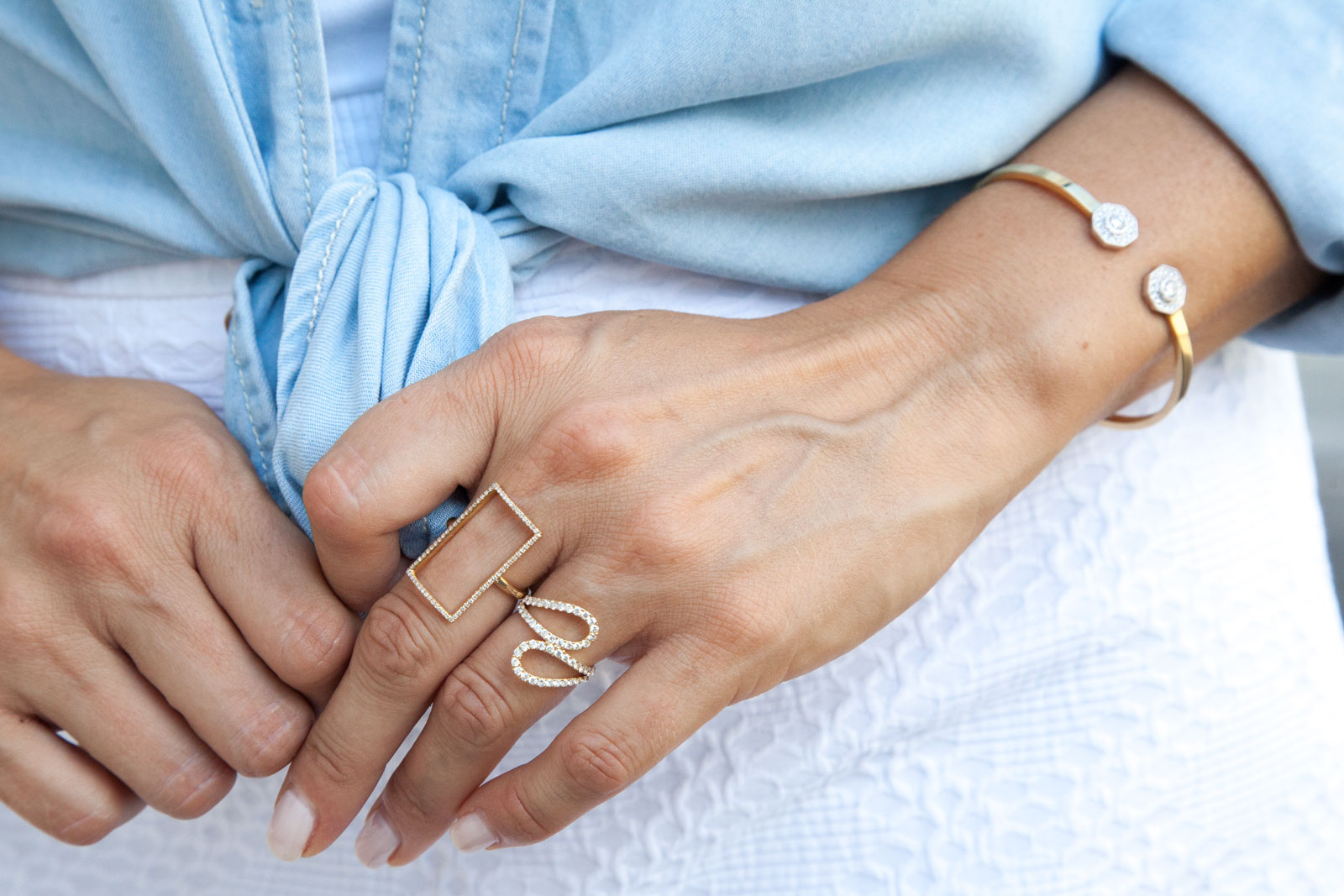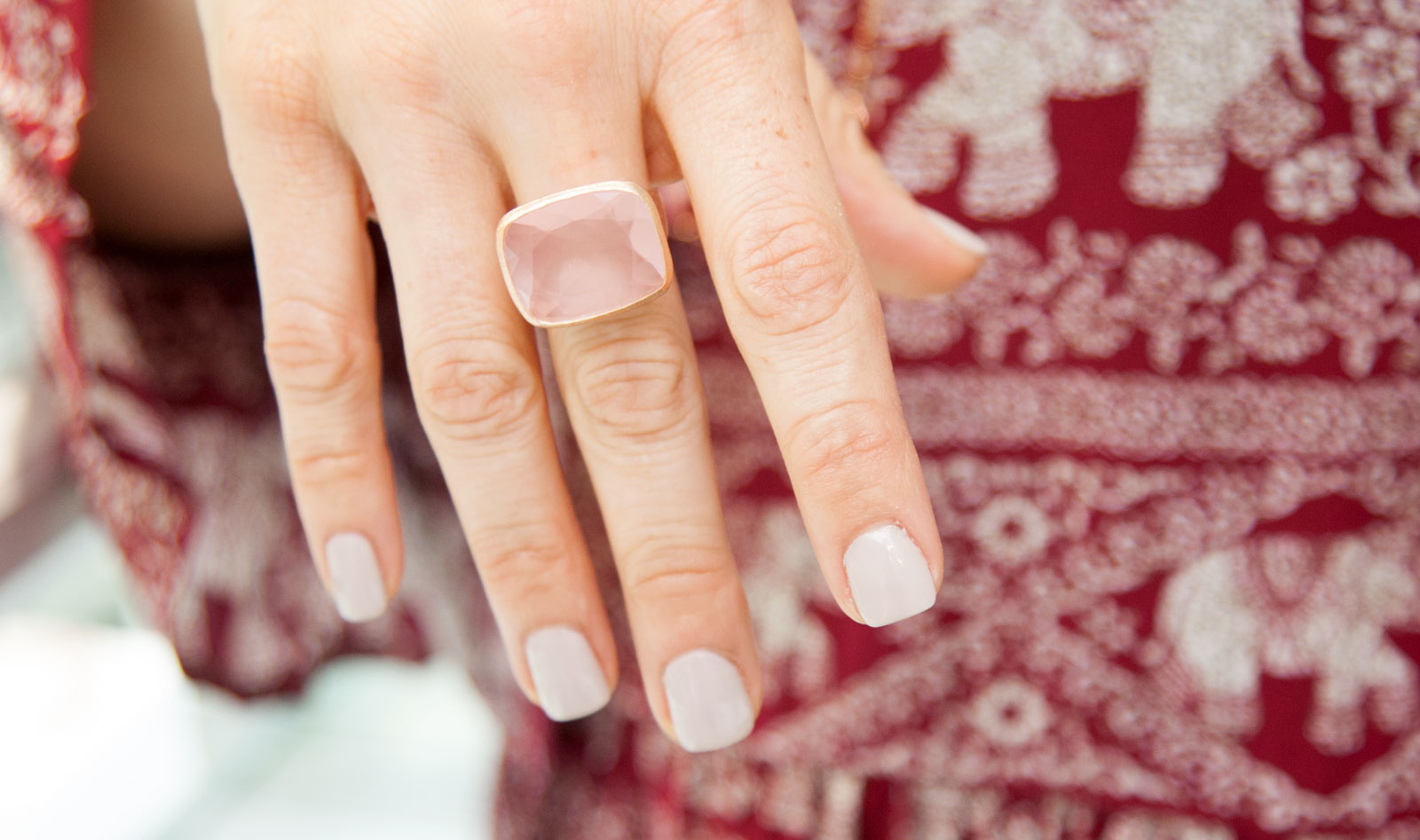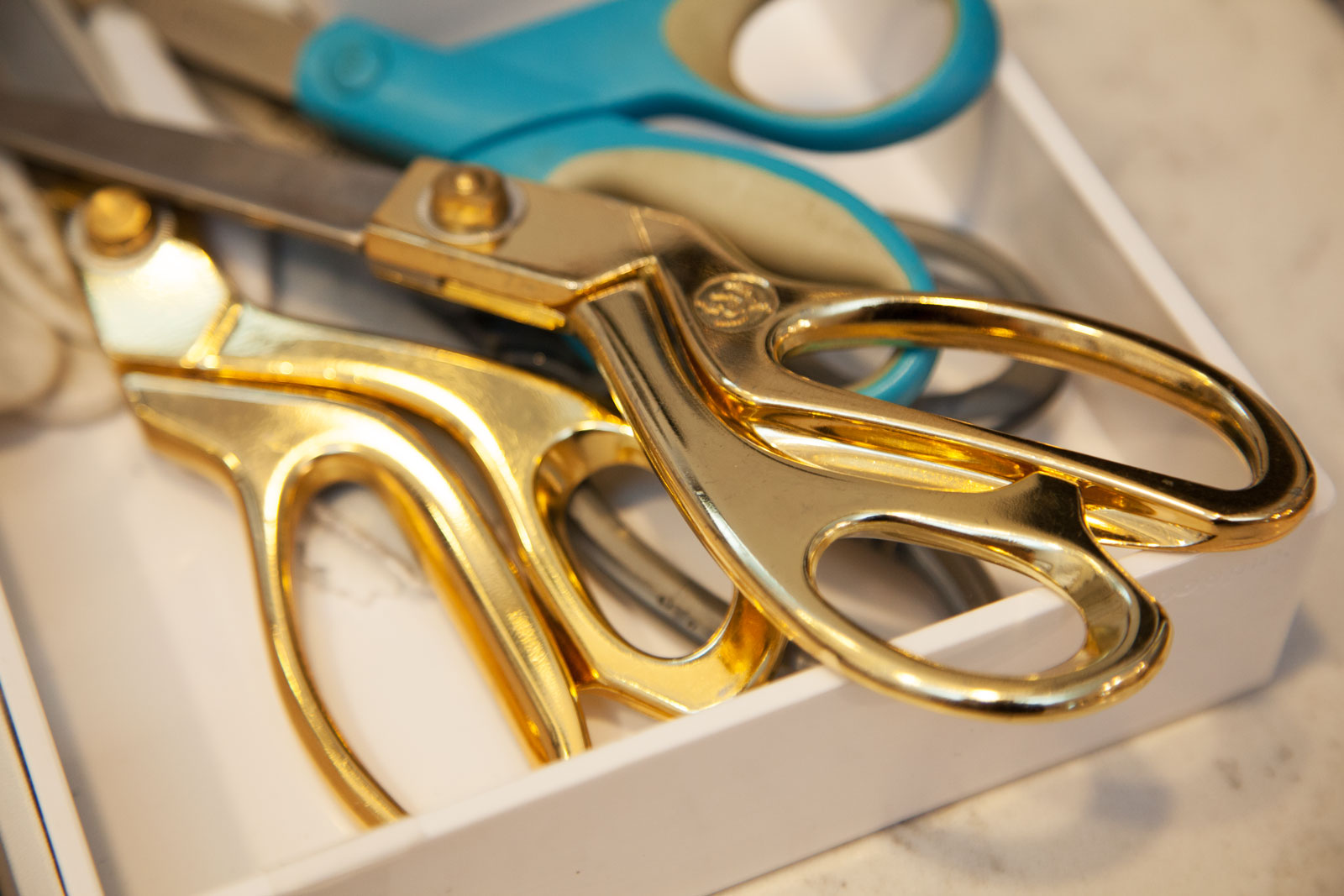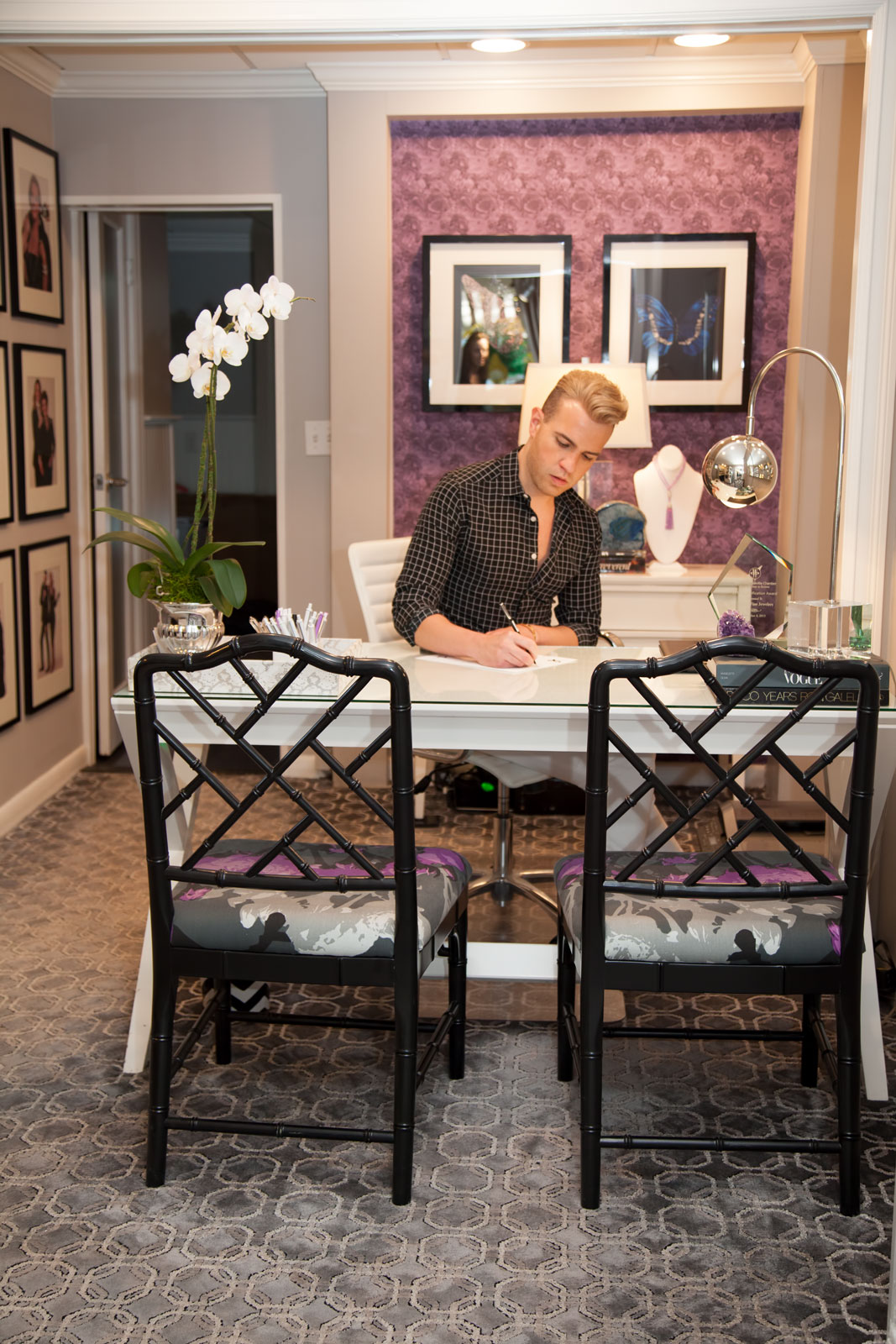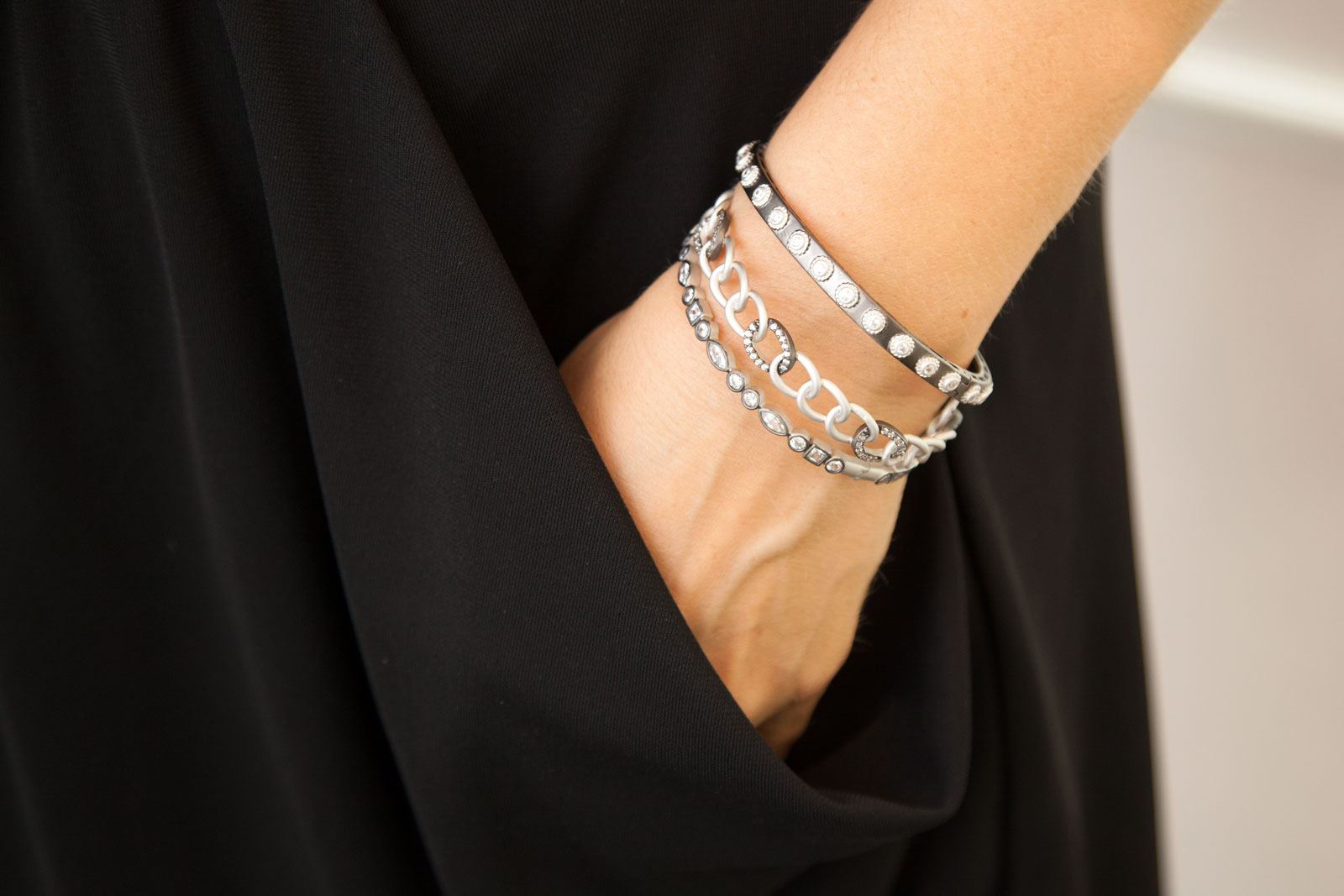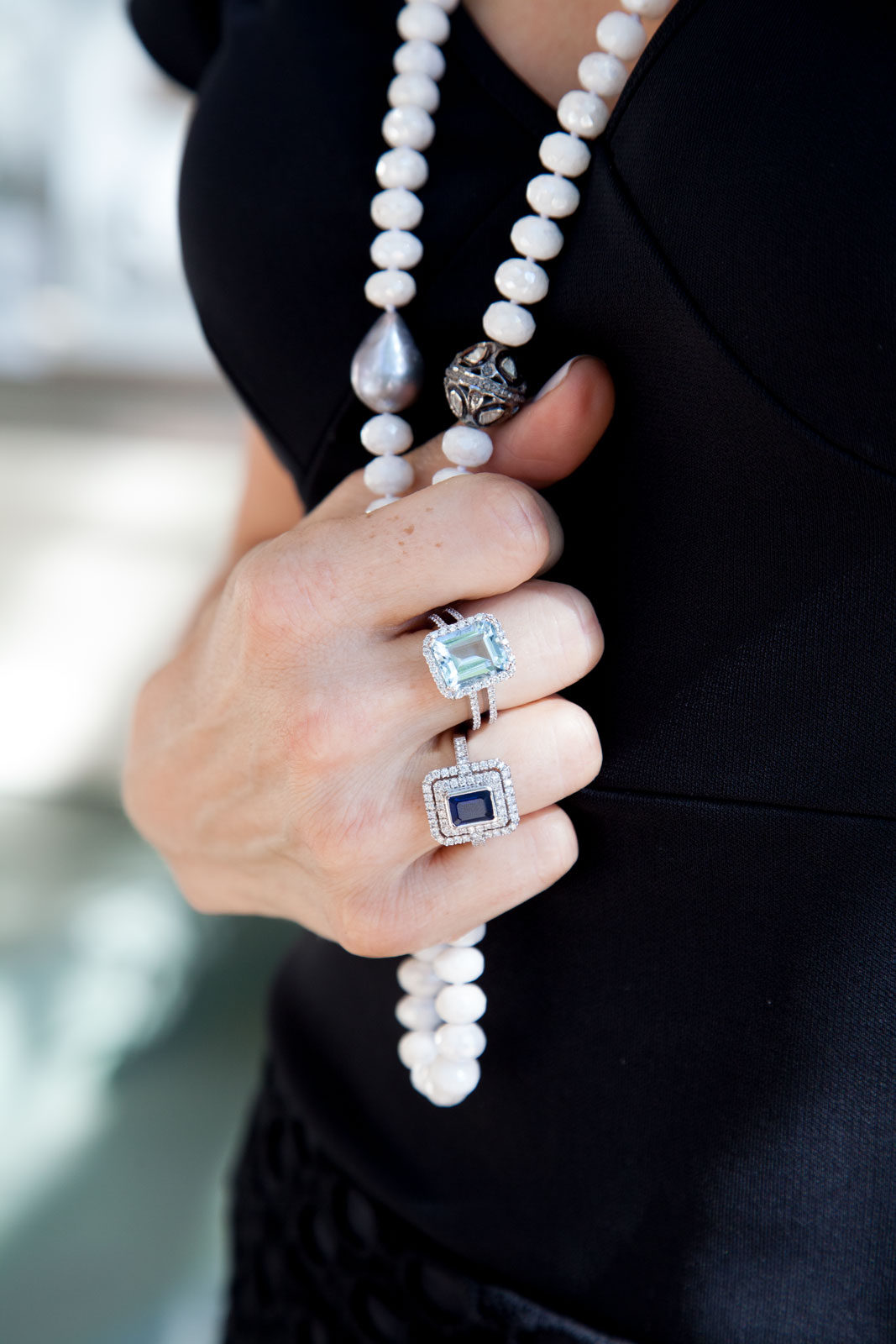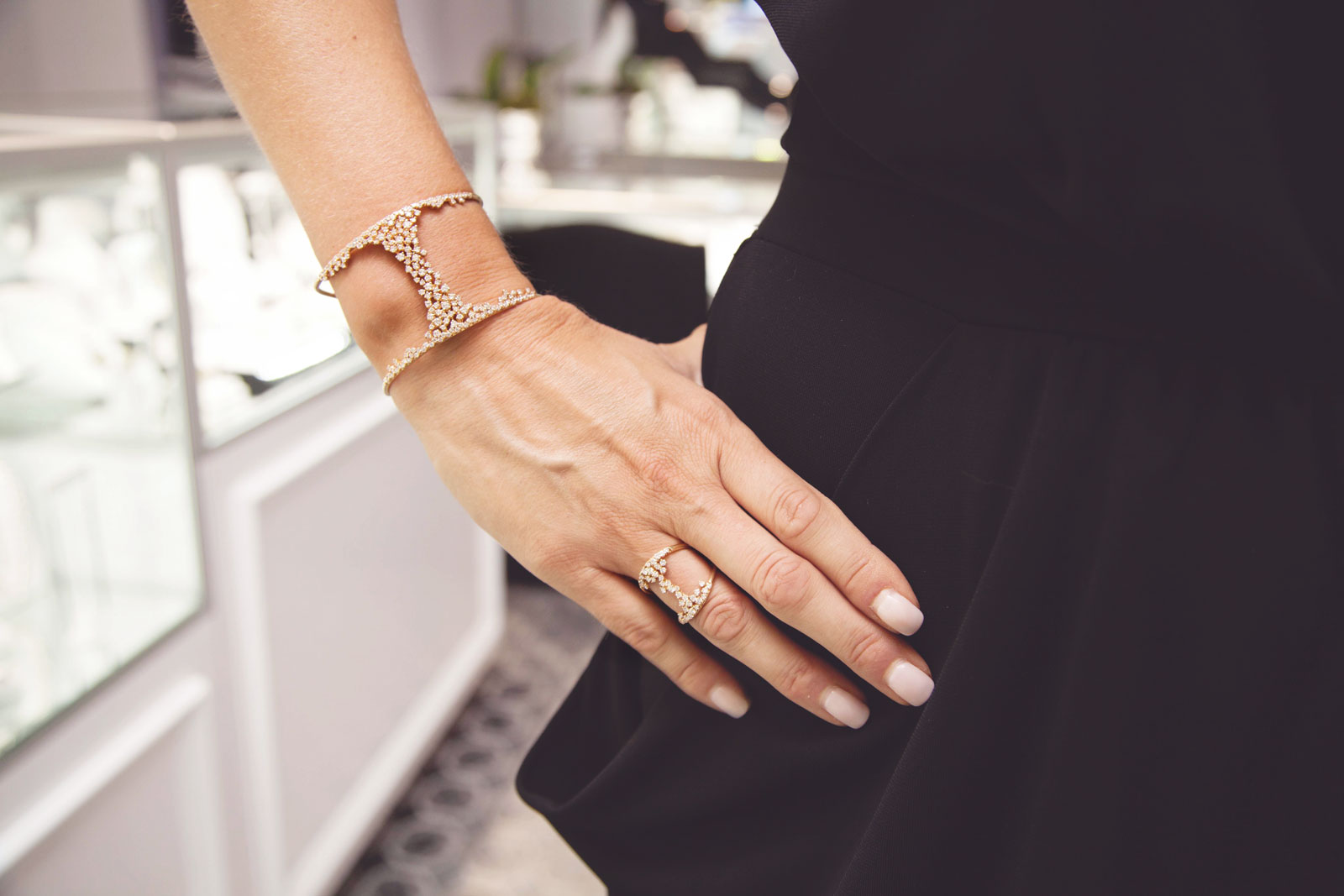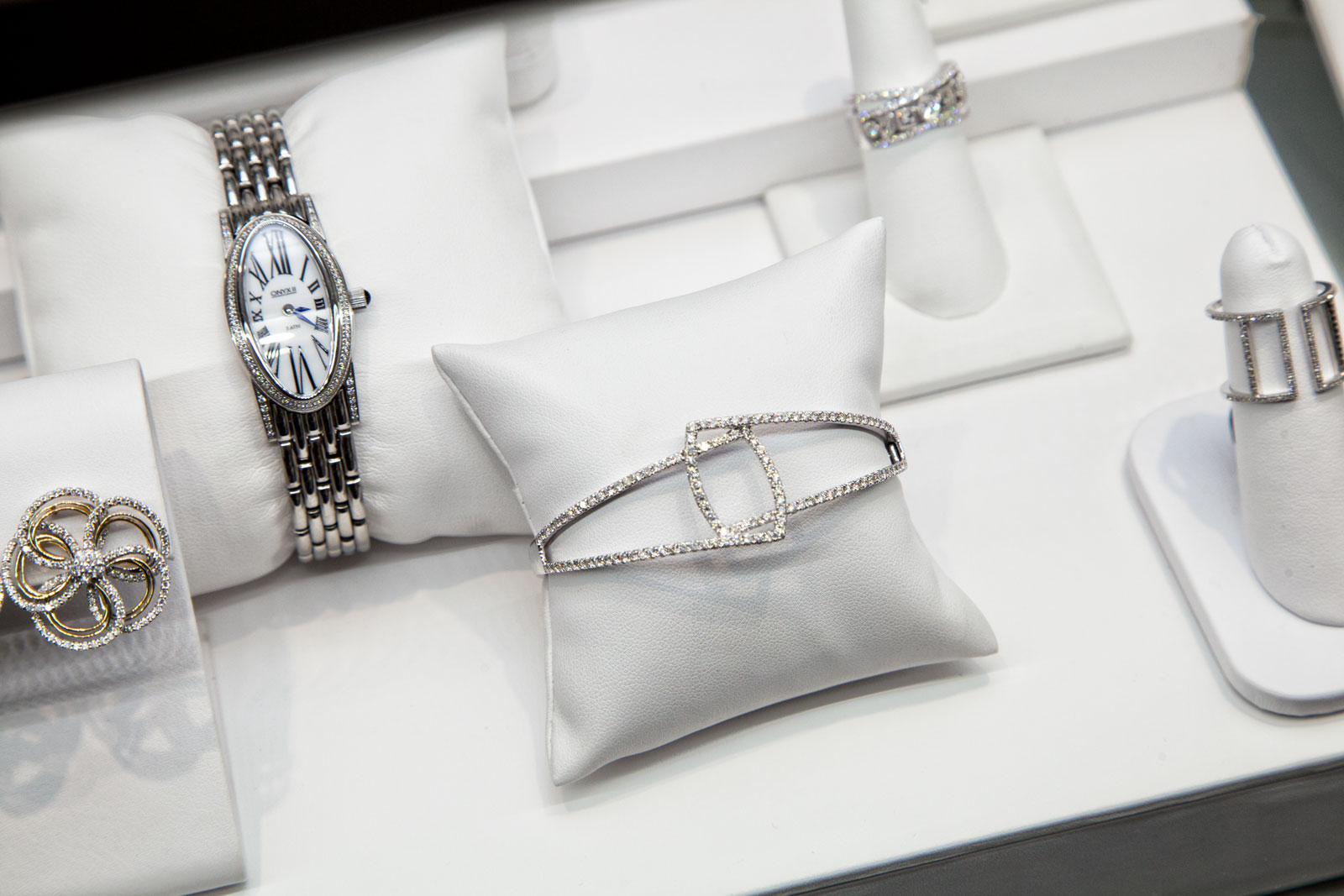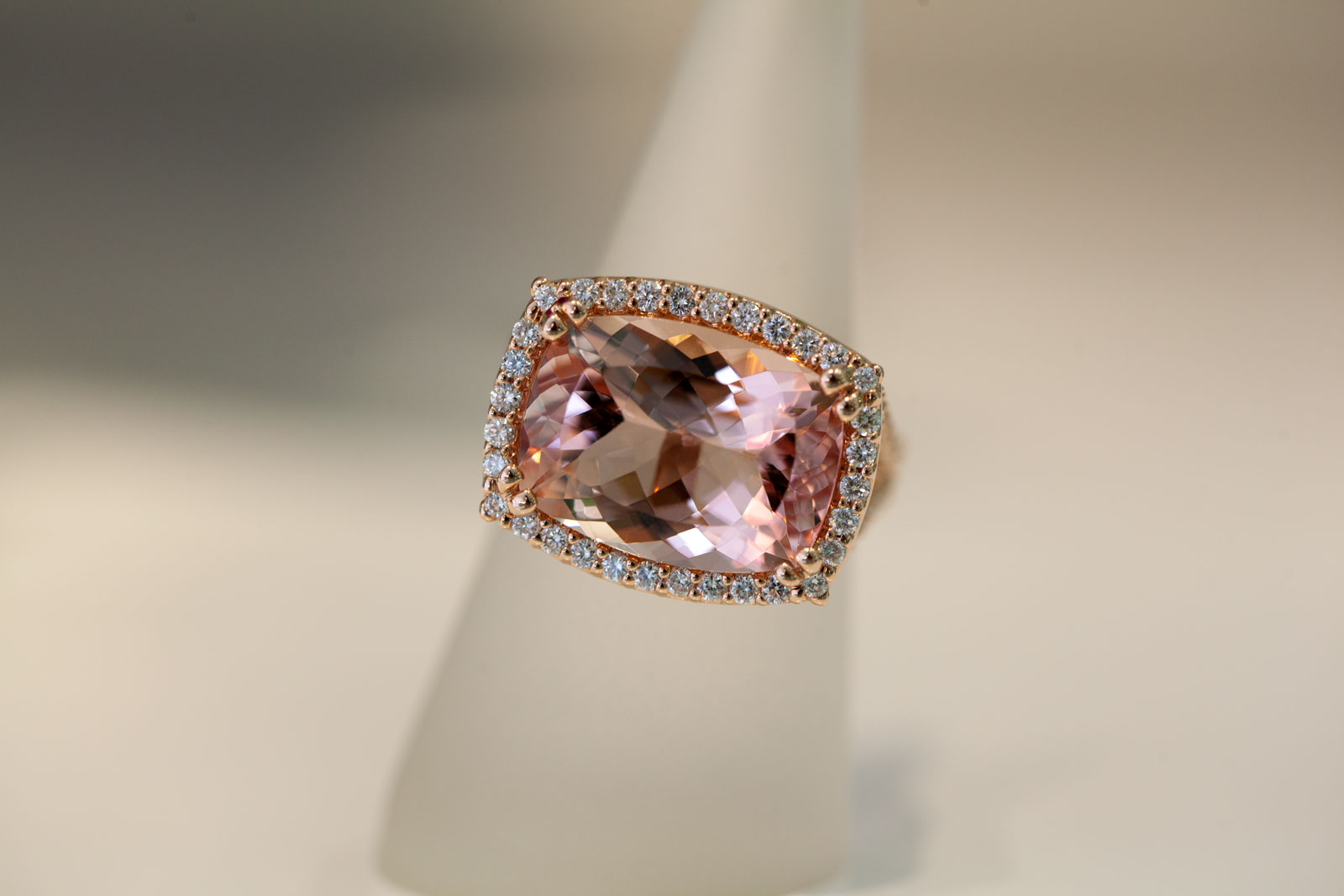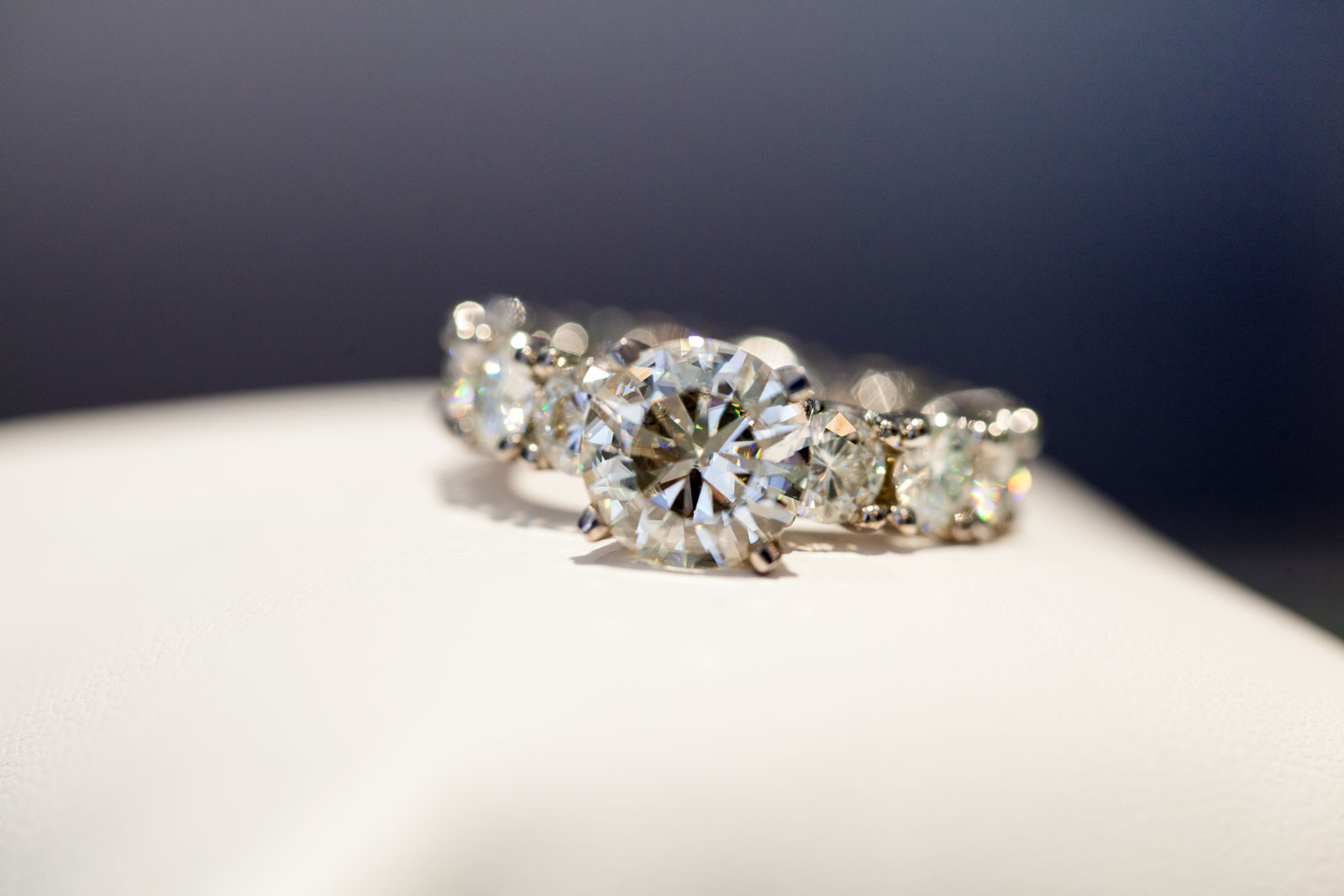 Post sponsored by Onyx II
Good things in small packages
Just as good things come in small packages, good small packages come from good small independent jewelers! Onyx II is only small in square footage. The store has a highly selective collection of fine designer jewelry, plus Benchmark wedding bands and engagement rings, and of course custom made jewelry.
Current owner Daniel Sanchez's grandparents opened the original Onyx in Waterbury in 1970. Read the full story here, it's a good one! They later expanded, opening the Watertown store Onyx II as a satellite store and eventually made it the sole store in 1996.
We're not the only ones to think that these guys have a cool store, they actually just won INSTORE Magazine's "America's Coolest Stores 2016" in their annual Coolest Stores in America Contest…..pretty cool!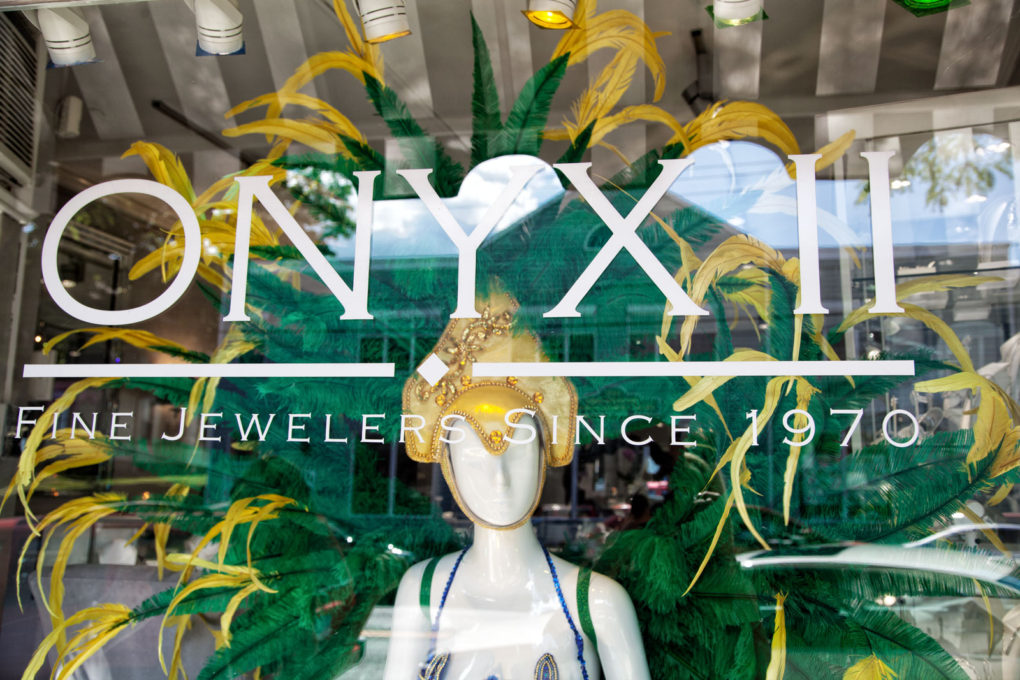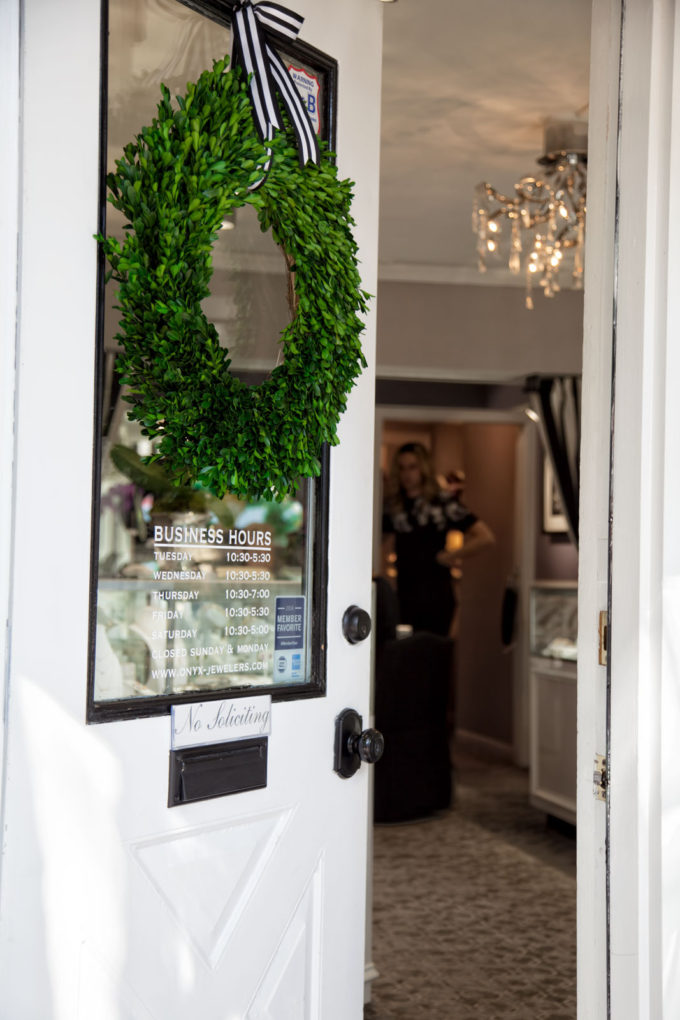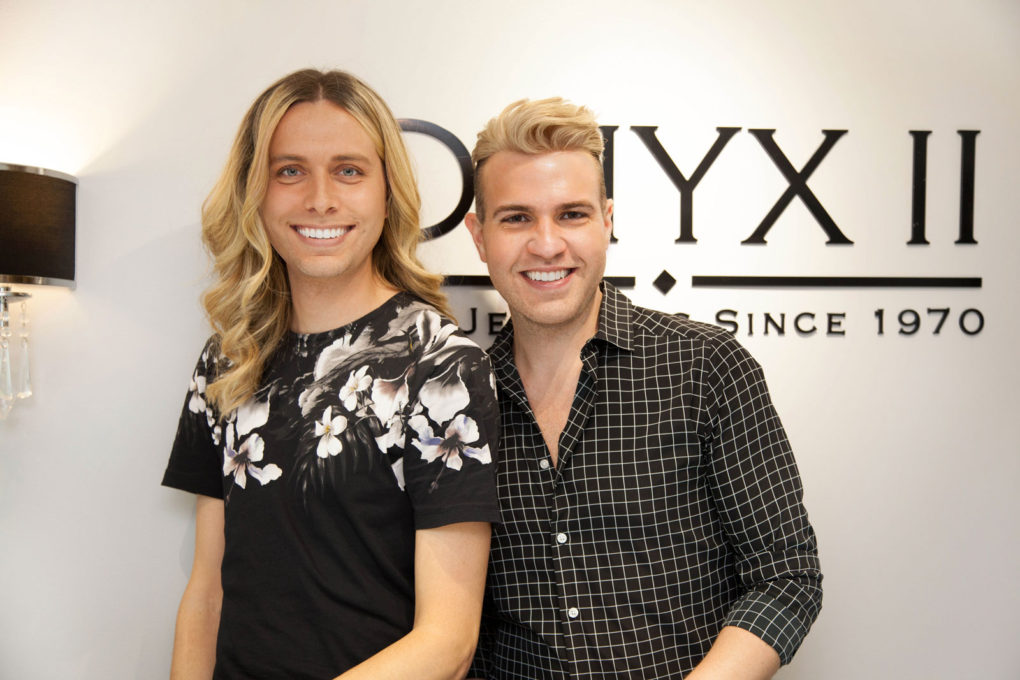 James Murphy (left) and Daniel Sanchez (right)
You just won INSTORE Magazine's "America's Coolest Stores 2016" in their annual Coolest Stores in America Contest! How did you enter into this? What's the story?
We get INSTORE Magazine delivered to our store monthly. It's one of the few magazines I read cover to cover, so obviously in doing so I was alerted to their annual contest. An associate of ours in the jewelry industry really pushed me to follow through on entering this year's contest.
The application is completed online and was quite involved. It required us to answer questions on buildout costs, square footage, how long we've been in our location, when we last renovated, essay questions, photos of us, our store, marketing and advertising examples, links to our social media accounts. Questions on the application asked for our store history, what's cool about our business, what's the most important lesson we've learned as a retailer, three fun facts about our business, and one out-of-the-box idea we've implemented in the past year. INSTORE is also very upfront in telling you typical answers like "we're cool people and our clients are cool too" aren't what they're looking for and won't win you the competition. When answering the questions you really have to go to a thoughtful place and reflect about what makes you so different and special as a business. It was a great experience because I got to take a moment to look at things you lose sight of or overlook on a daily basis that make our operation so cool.
The application deadline was in March of 2016 at which time our application was submitted for judging by a panel of retail experts on the basis of business practices, history, online presence, interior decor, and curb appeal. "Every year we feel privileged to bring our readers the best of the best in our industry. Winning stores often have amazing product lineups and are impressive to look at. But a store wouldn't really fit our 'cool' criteria if it weren't for such aspects as innovative marketing, creative retail environment, and a unique work culture," said Ralf Kircher, INSTORE's executive editor.
I got an email one day in late May informing us of our win but that we would have to keep it a secret until mid-July! We're very good secret keepers because our line of work requires us to do so on a daily basis when it comes to engagements, gifts, etc. coming out of our store – so this wasn't hard to do at all. We were able to share the win with our clients and the public in mid-July and did so via a video on all of our online platforms. Just last week we photographed the store for the feature spread on our store, we did our interview and got confirmation that our 5+ page spread will be in the December issue of INSTORE Magazine!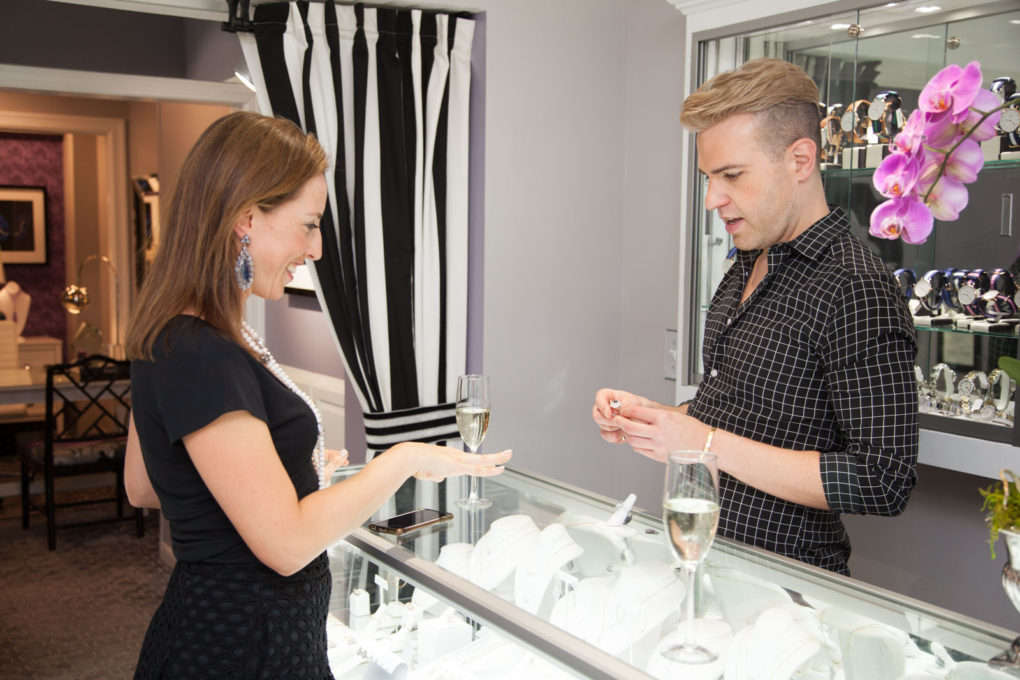 What do you love about selling gorgeous jewelry?
Jewelry puts a smile on your face; it's the ultimate luxury – you don't need it – you want it! And when you get what you want, you're happy! There is also something great about selling something that some people wear every single day of their life (like wedding rings, diamond studs, a signature necklace), what else do you wear almost every day like that? We're also selling what could very well be family heirlooms that will pass through generations to come long after our time. What's cooler than selling something that is a part of one's everyday life and a potential part of someone's future we will never live to see? Long after we're gone, our Onyx style, designs and diamonds will live on. You can leave quite a legacy with jewelry! Jewelry is also very personal. Everyone's taste is different and when you offer someone something that lights up the jewelry enthusiast within and speaks to their individuality and taste, it's a very special thing. To spend our days surrounded by jewelry is also not a bad way to live.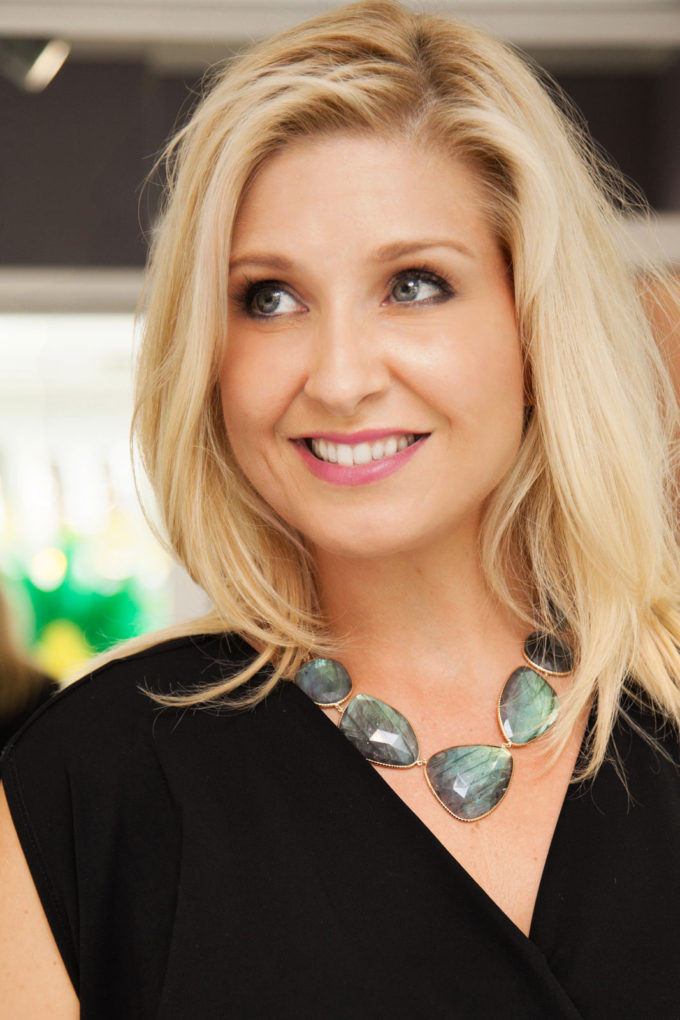 If you could bejewel us in the very best gems to suit us and our personalities – what would you choose? Pretend money is no object 😉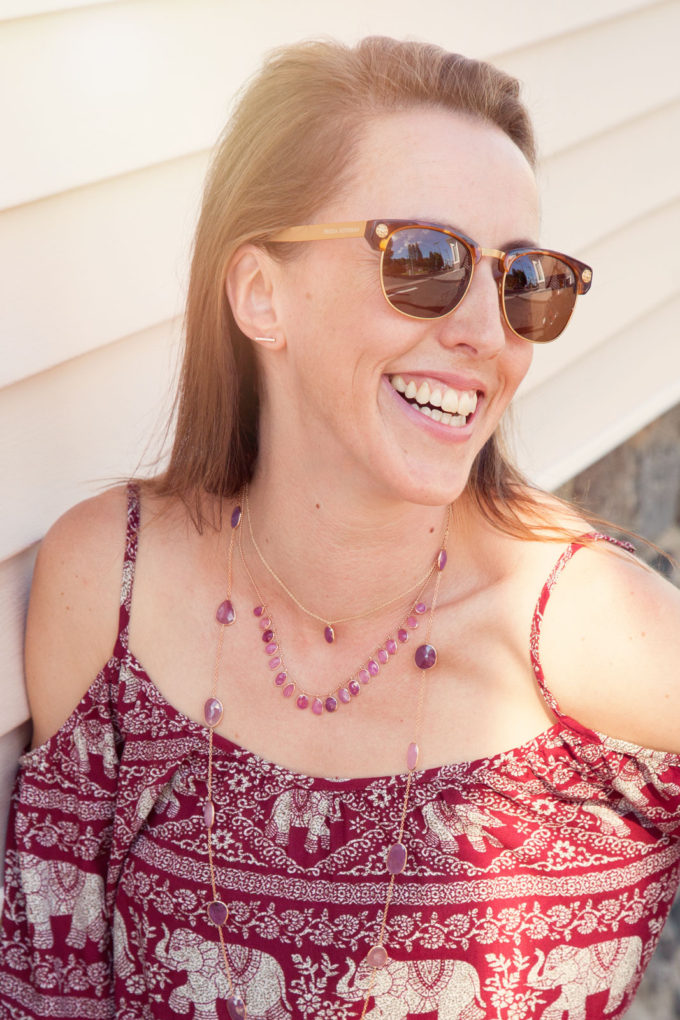 We'll have a better idea of this when we meet you and see what you gravitate towards in our store! [Lora gravitated to the 400 karat necklace of Labradorite – Bev, layers of sapphire slices]
What were your careers before Onyx?
James is a graduate of the Fashion Institute of Technology where he earned a degree from the School of Business in Advertising and Marketing Communications, and a degree from the School of Art and Design in Fabric Styling. He's worked for designer Cynthia Rowley, assisted on styling commercial and print shoots with Rebecca Weinberg (who was one of the original costume designers on "Sex and the City" with Patricia Fields), and assisted the former fashion editor of Men's Vogue launch her own fashion line.
Daniel was raised in the jewelry store because his grandparents opened the store before he was even born. He attended Fairfield University and graduated with a Bachelors of Science in Finance from the University of Connecticut. After a brief stint in law school, Daniel decided to pursue the family jewelry business while working on an MBA from the University of Connecticut.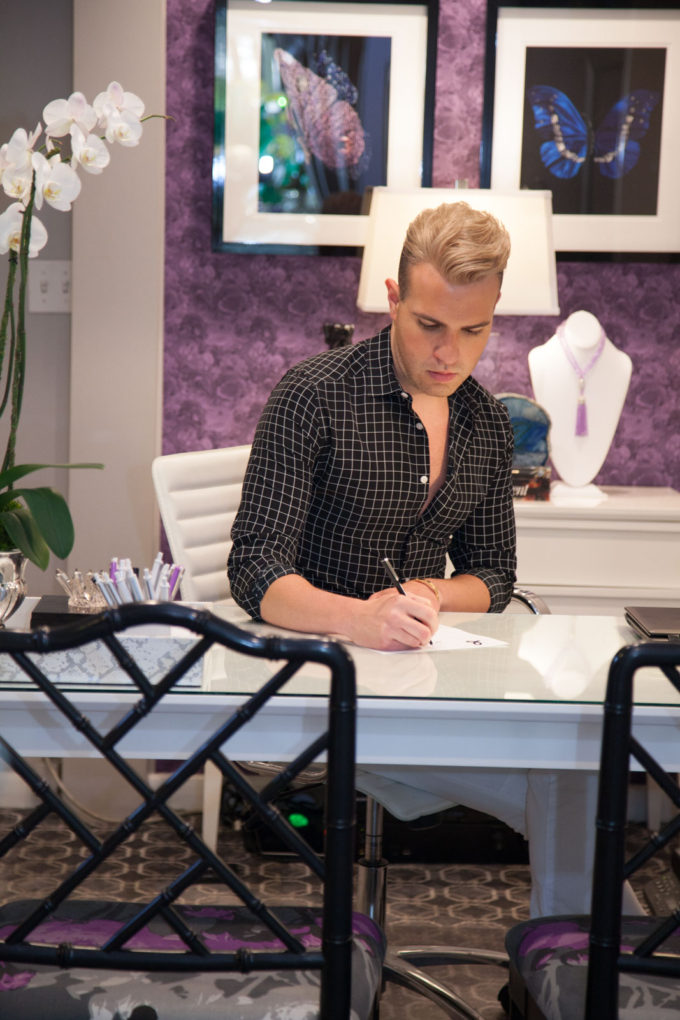 Why do people come from far and wide to visit your store?
I think we've done a great job of creating a respectable reputation for ourselves, our business and our product. We've worked very hard to bring something new and different to the hills of Litchfield County and we're doing it the only way we know how…with style, class, and flair, wherein a flash of light we make every moment momentous!
There are a lot of things that go on in the jewelry industry and some retail environments that give what we do in our industry a bad rap. We're honest, knowledgeable, our designs and products speak for themselves as our best calling card. We pride ourselves in our service, the aesthetic of our store and the innovative ways we have built our brand. When you can identify your brand, include your clients in the experience and your success and run with it – always moving and working towards being a better person and business than you were the day before, you'll find that people can't help but want to be a part of what you have to offer.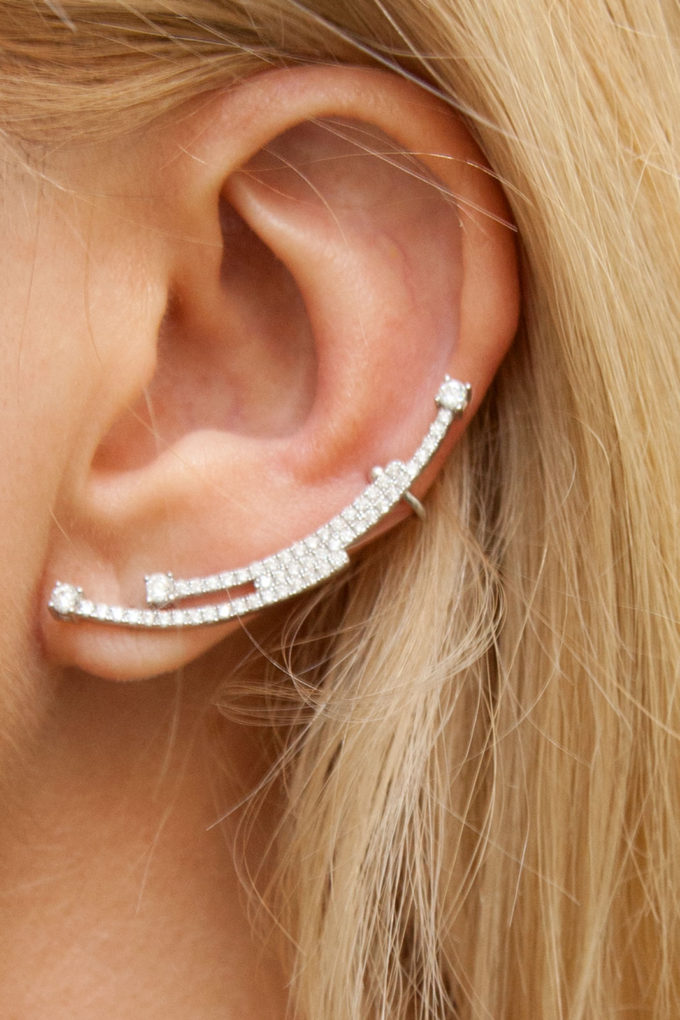 We know you were ahead of the fashion trend for ear climbers and jackets, carrying them in Watertown quite some time before hitting the red carpet. Tell us what item we should wear to fashion week this season to help us be trendsetters!?
The color blue will be everywhere in jewelry this fall and holiday season – sapphire blues, aqua blues, paraiba tourmaline blues. But we're not talking sapphire blue in the sense of a dainty little sapphire ring. These colors incorporated into cool edgy designs. We're really into mismatched earrings and large 14k yellow gold statement pieces (yellow gold is in for fashion, white gold is still the standard for bridal). There is also no denying that the threader earring and the choker are back!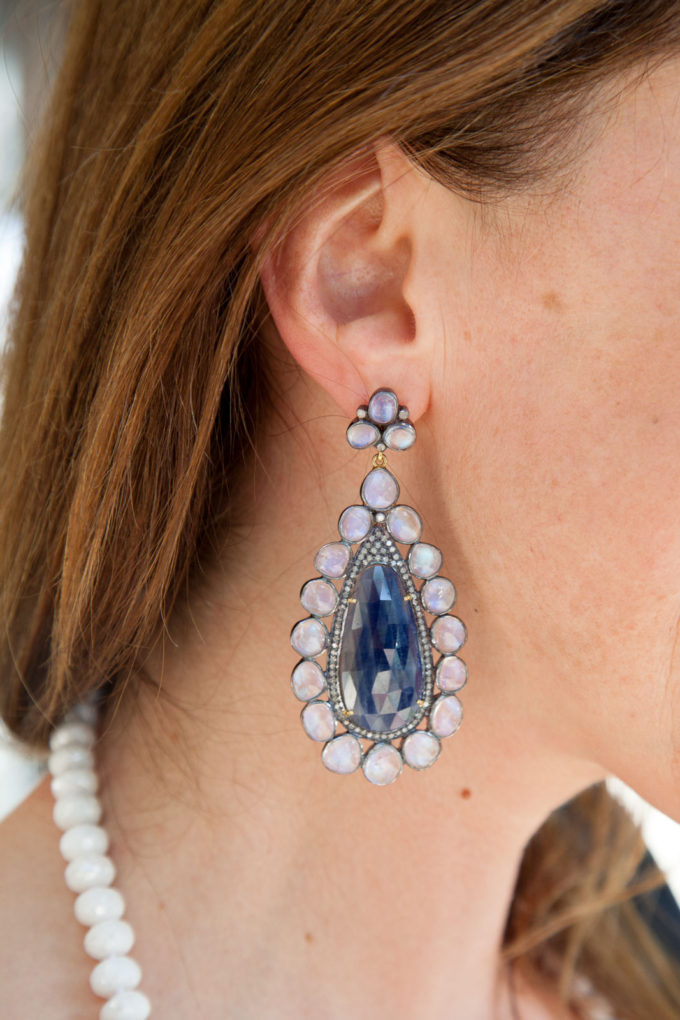 Do you think 40+-year-old women can wear tiaras?? (please say yes, please say yes…)
The only time we've ever approved of a 40+-year-old woman wearing a tiara is when we designed an emerald and diamond tiara motif ring for a client whose daughter participated in pageants. If your tiara is gold, diamonds, and precious gemstones like the crown jewels, then we can talk!
Ok, so how about full feather headdresses?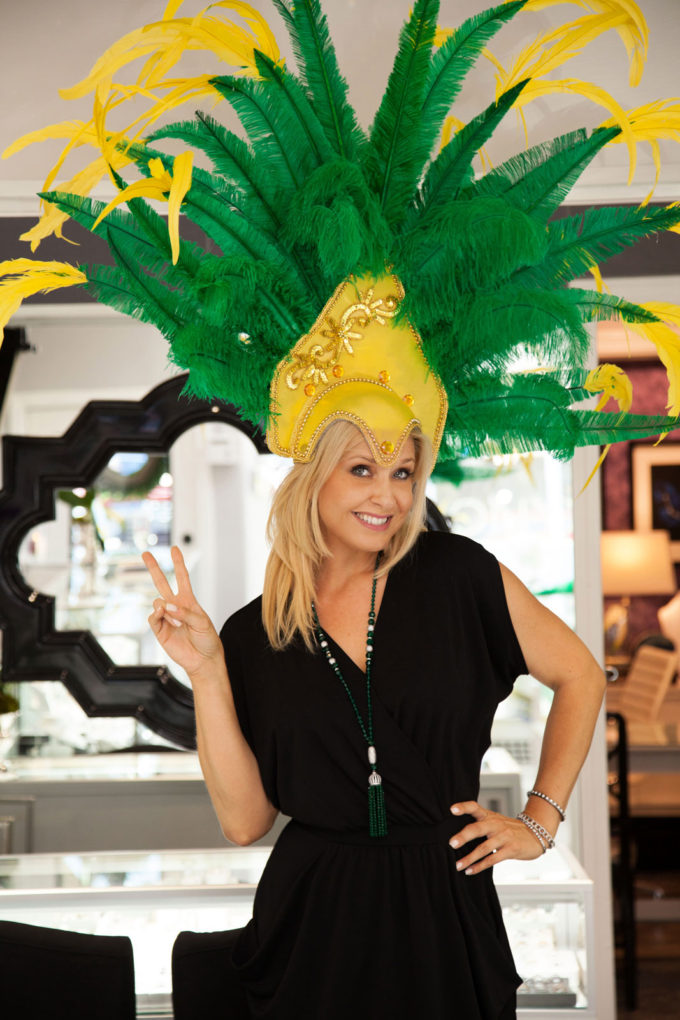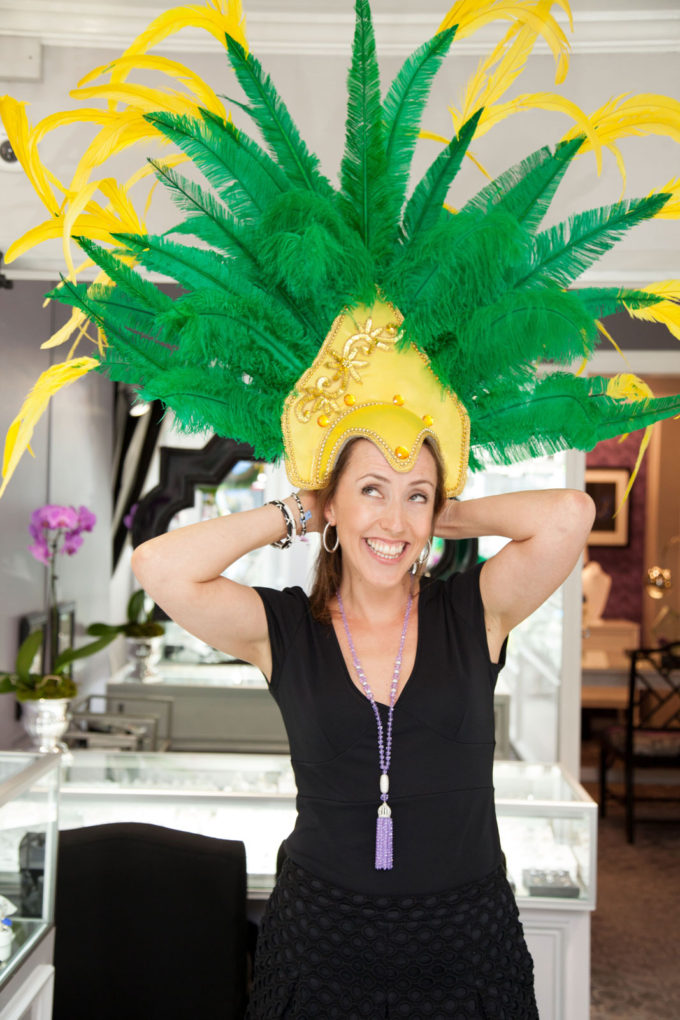 Onyx II has become known around town for their eye-catching window displays. When we were there the theme was "Rio" for the summer Olympics.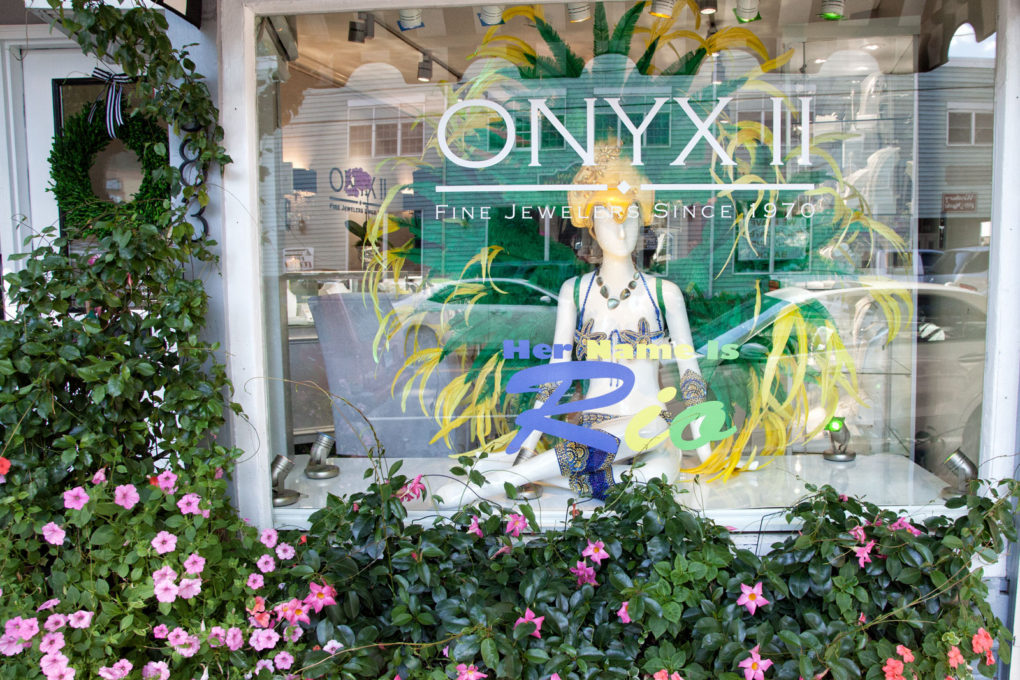 Now that you know our personalities…could you please pile us in precious gems so we can do a spot of blogeling?
Lights, camera, jewelry…blogel!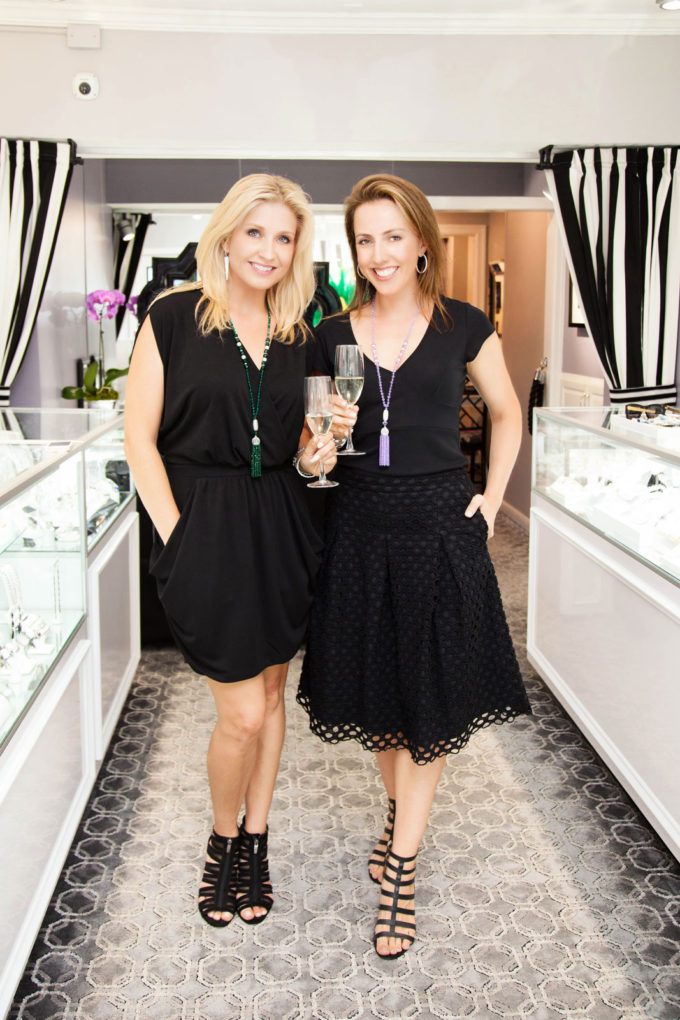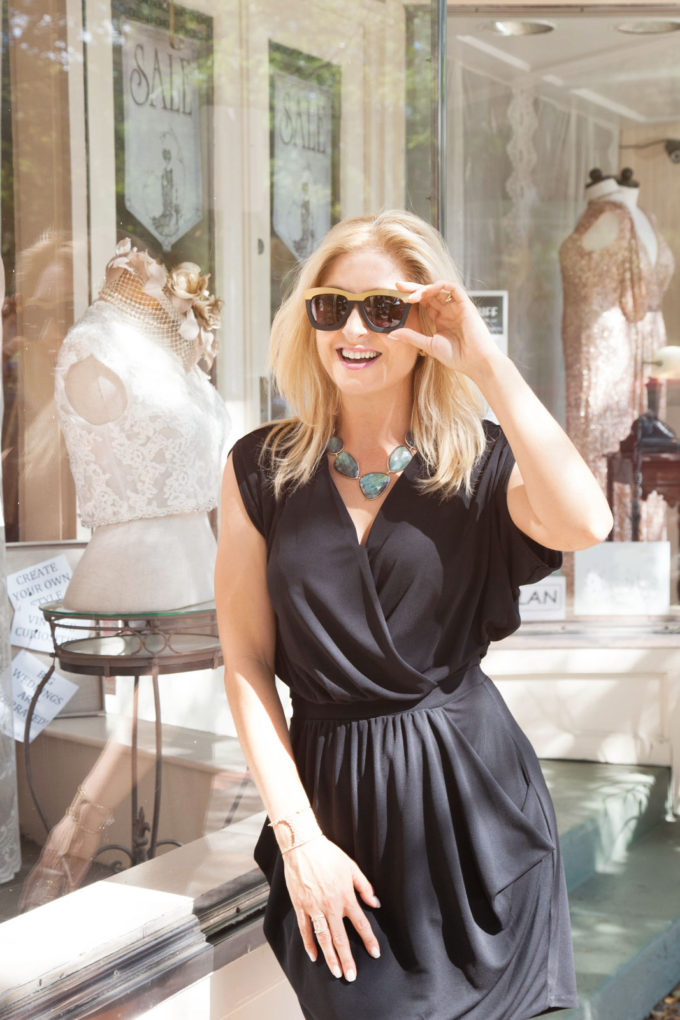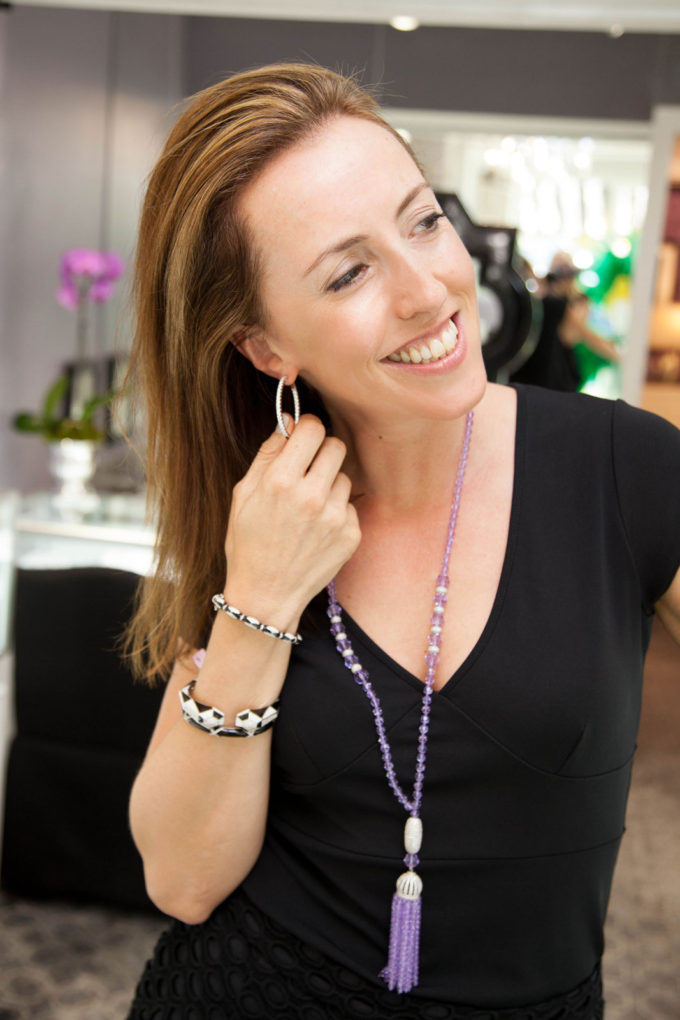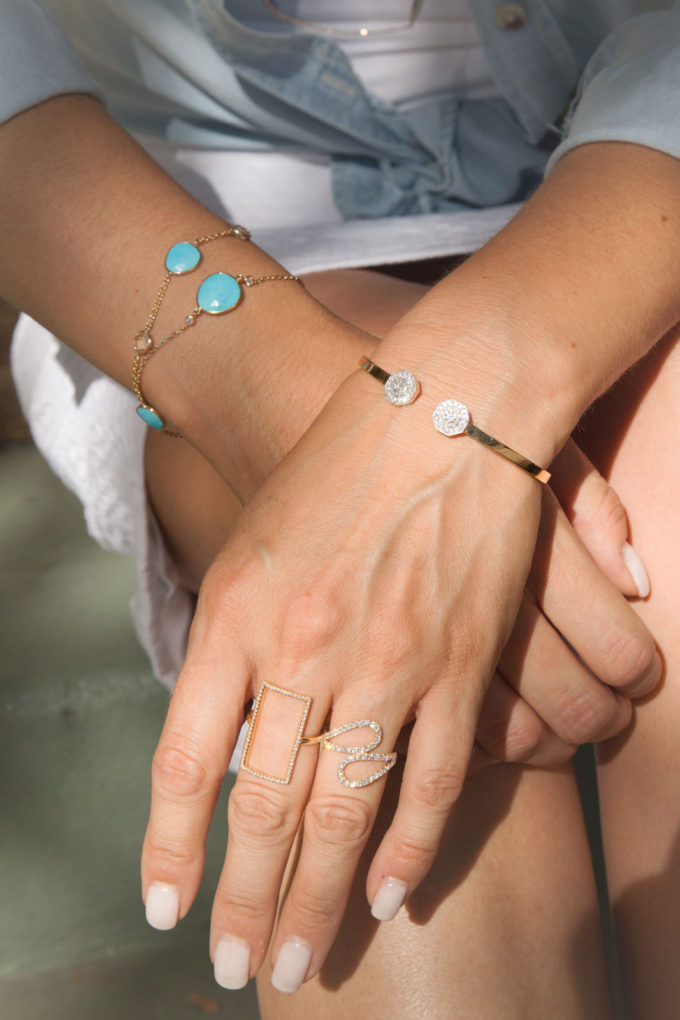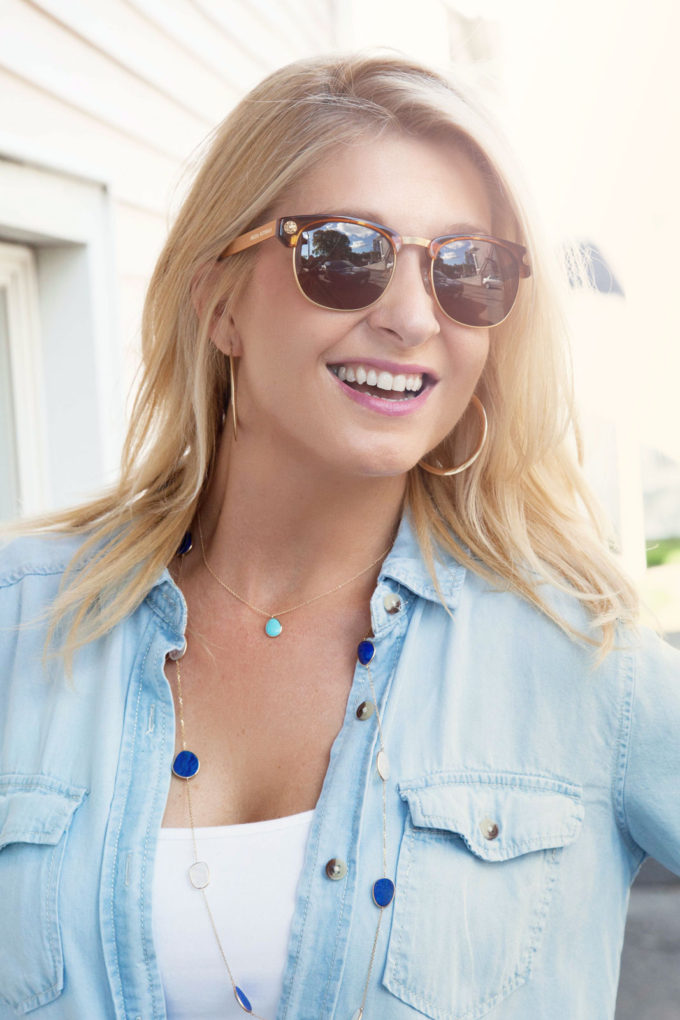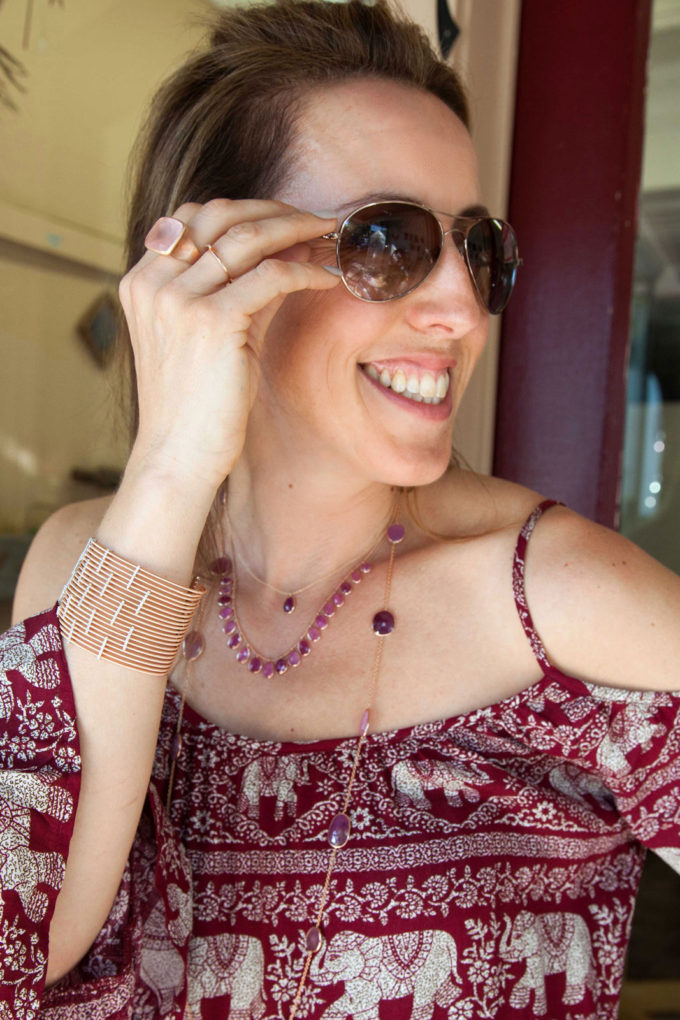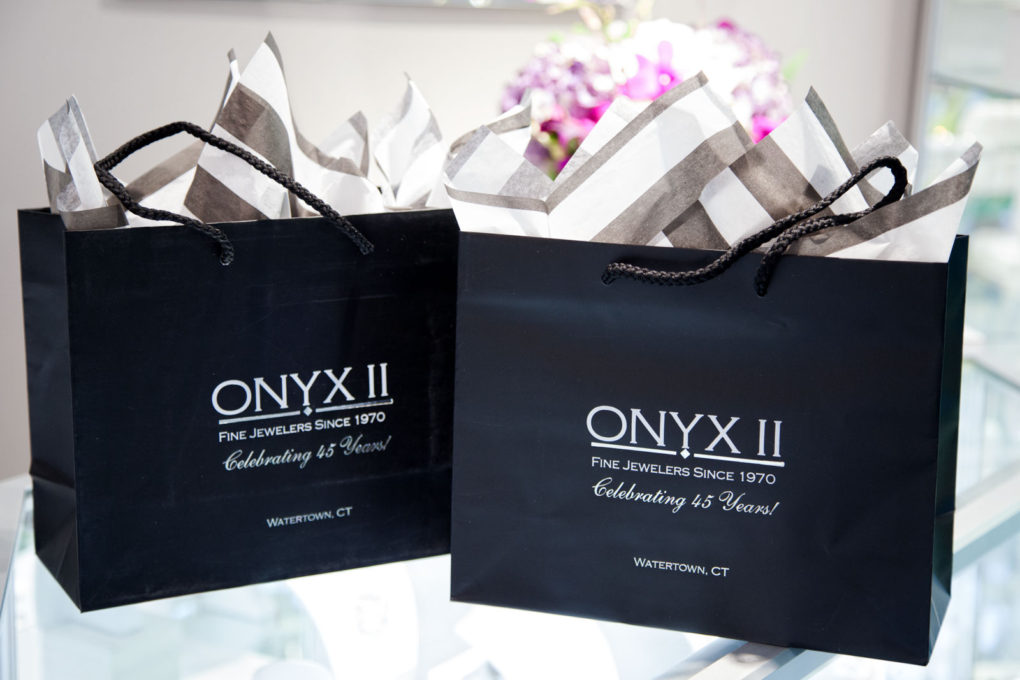 Give James or Daniel a shout if you see any gems you like in the pics!
860-945-3247
---
Pics:Lora/Words:Bev