Velya Jancz-Urban (mom, historian) and Ehris Urban (daughter, herbalist) form "Grounded Goodwife". This business based out of their Woodbury 1770s colonial farmhouse home offers hands-on unique herbal workshops & presentations. Classes begin with a tour of the home which is like taking a step back in time to colonial days. The Urban family and their 247-year-old home have many a tale to tell and lessons to teach…
Herbal remedies, paranormal activities, life stories, vortexes, and special tonic shots…this post has it all.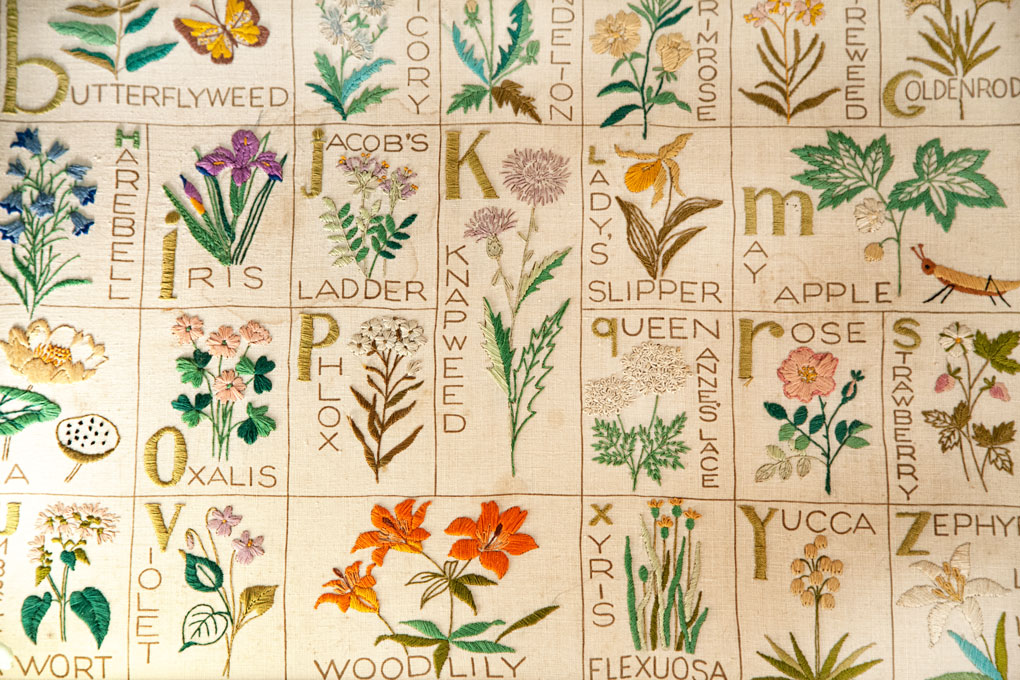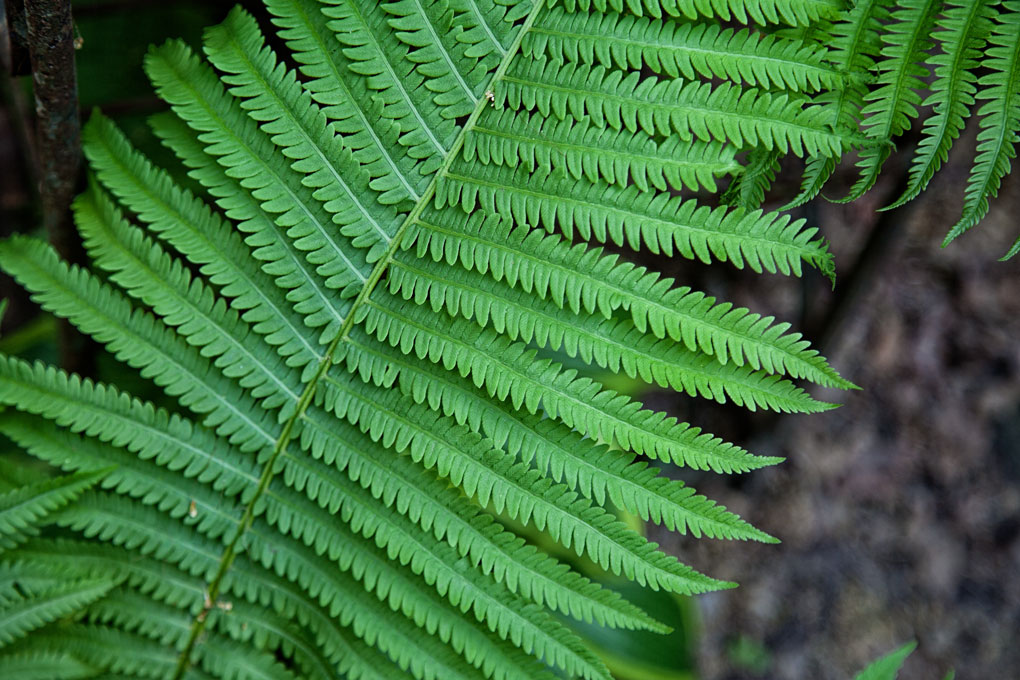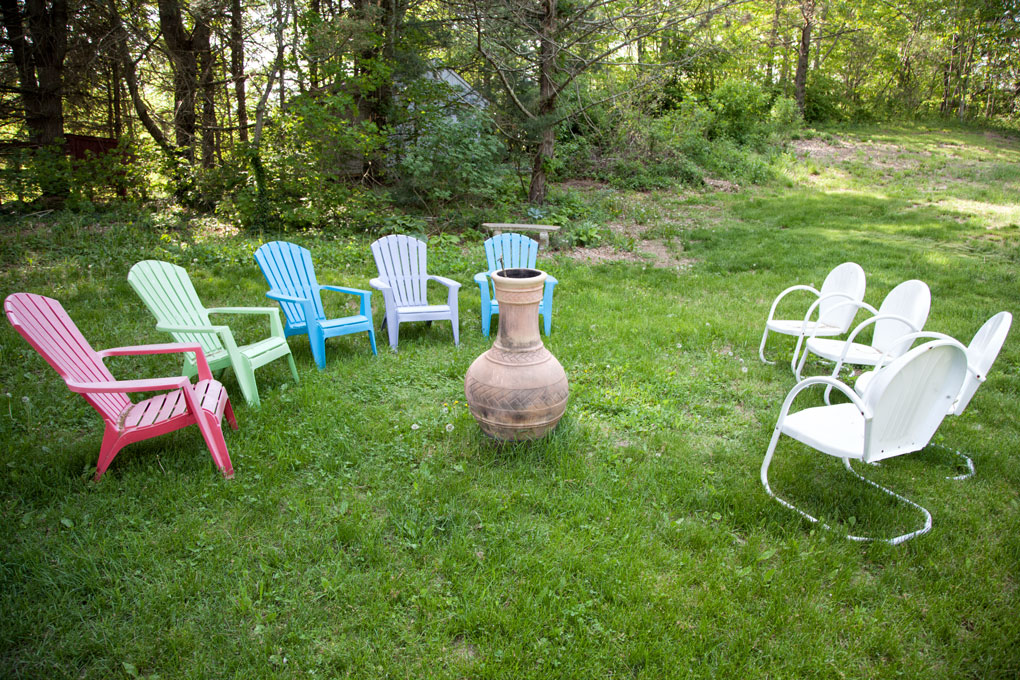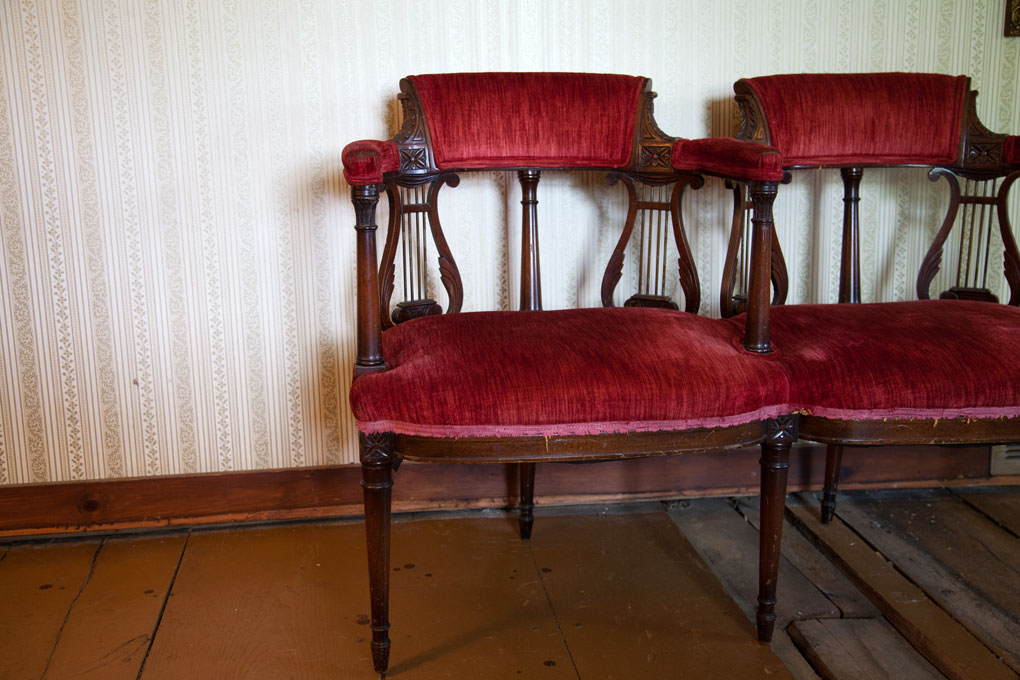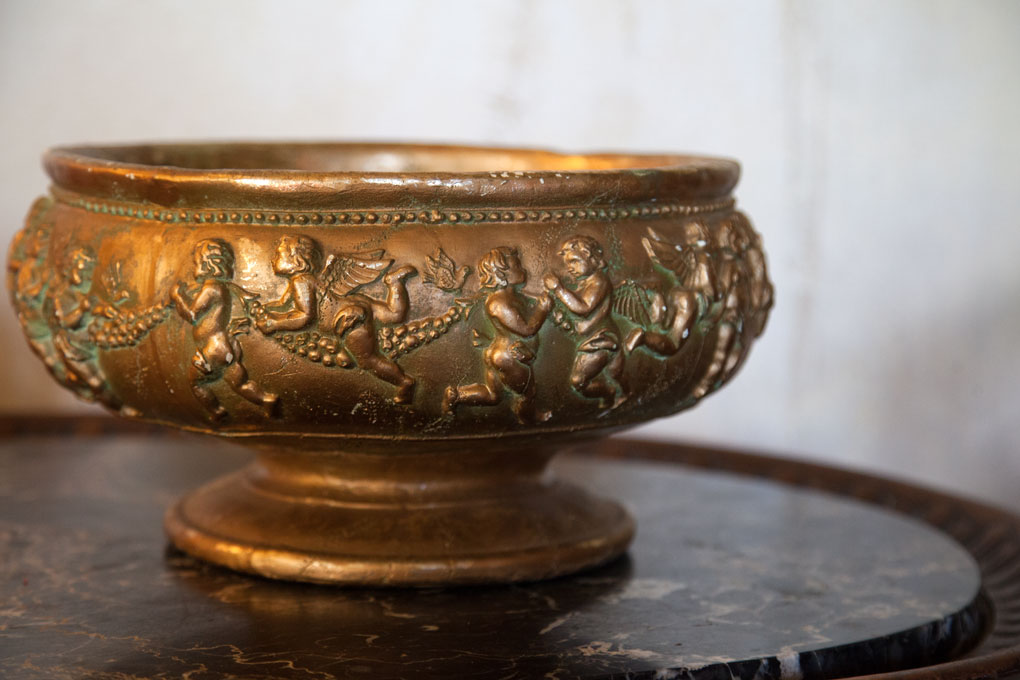 If walls could talk…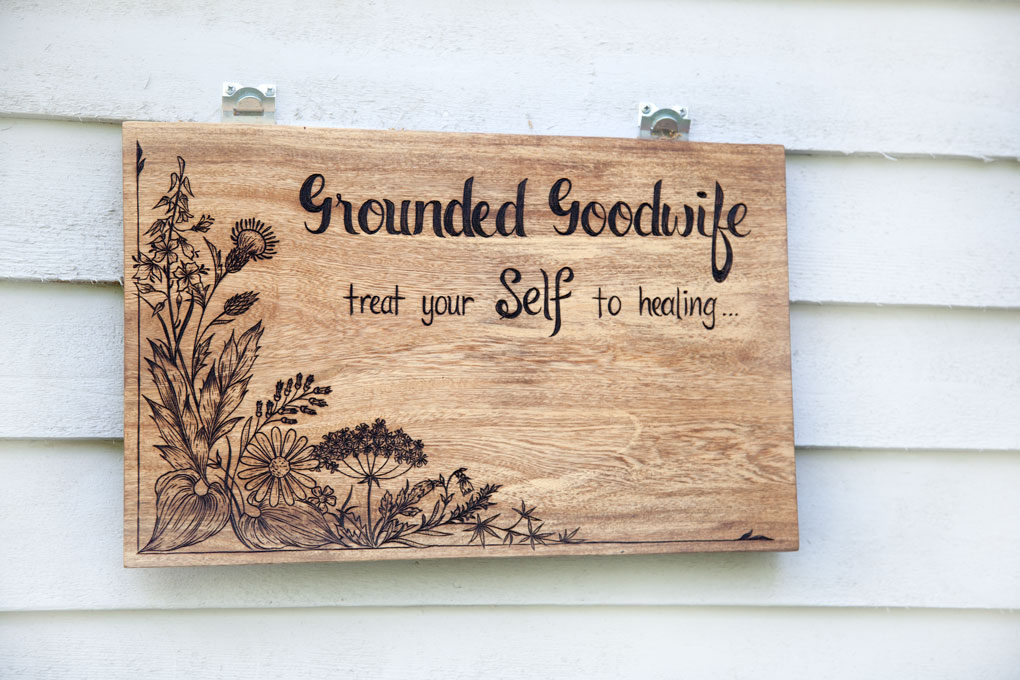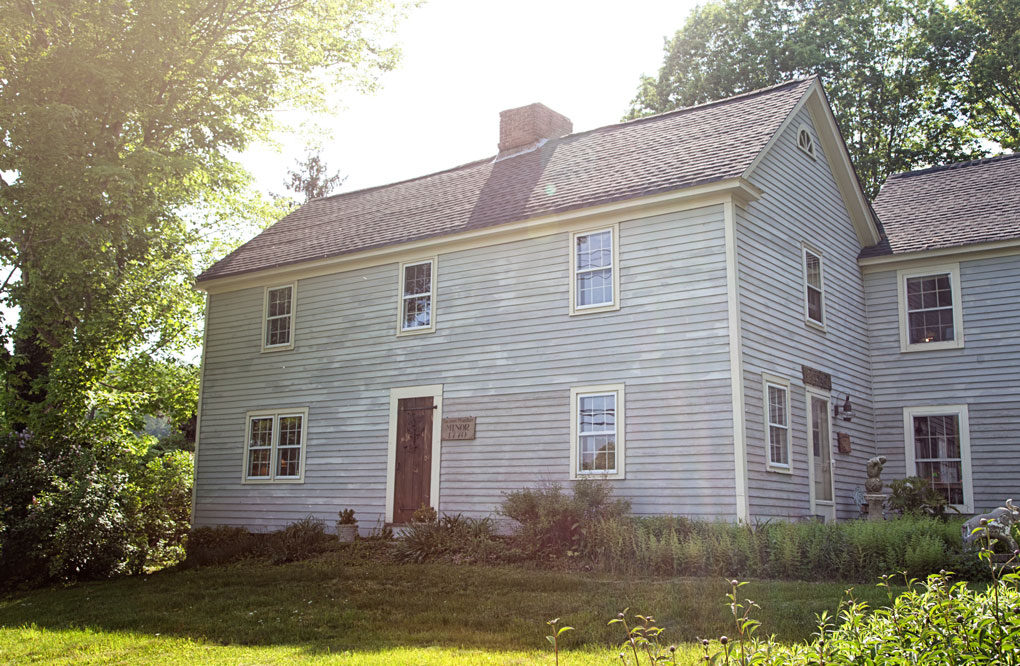 Grounded Goodwife double act, Velya and Ehris (and Madge the dog), welcomed us at the door and invited us over the threshold where the tour began. Taking turns as we walked from room to room they told us stories of the path that led the family to buy this house; the history they uncovered during renovations, and various strange "happenings" that have since occurred. We both had goosebumps a number of times – which we love!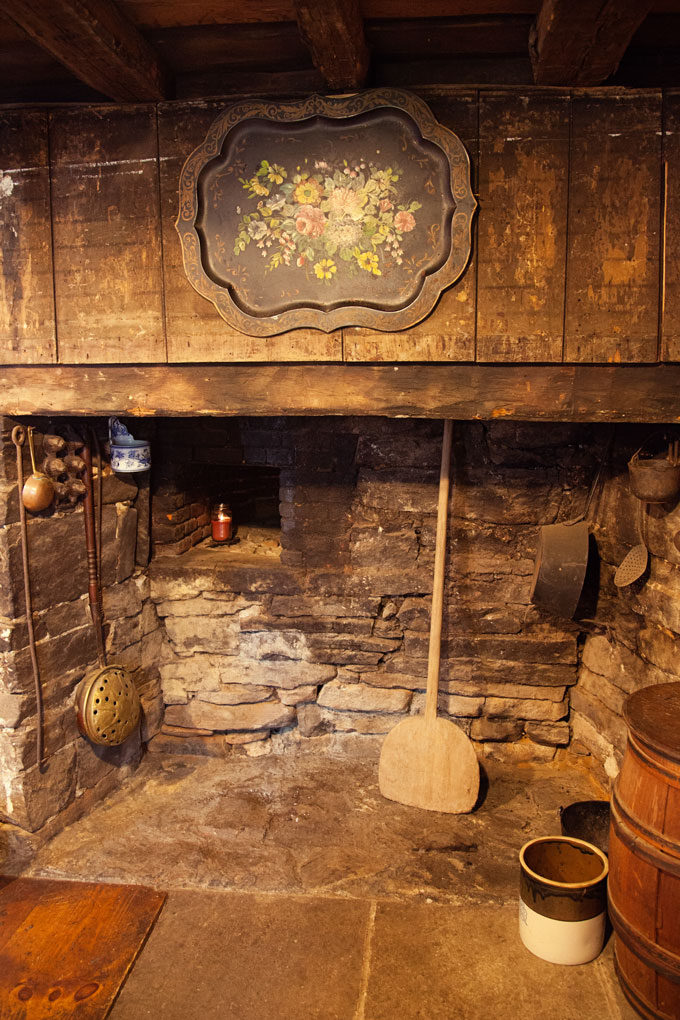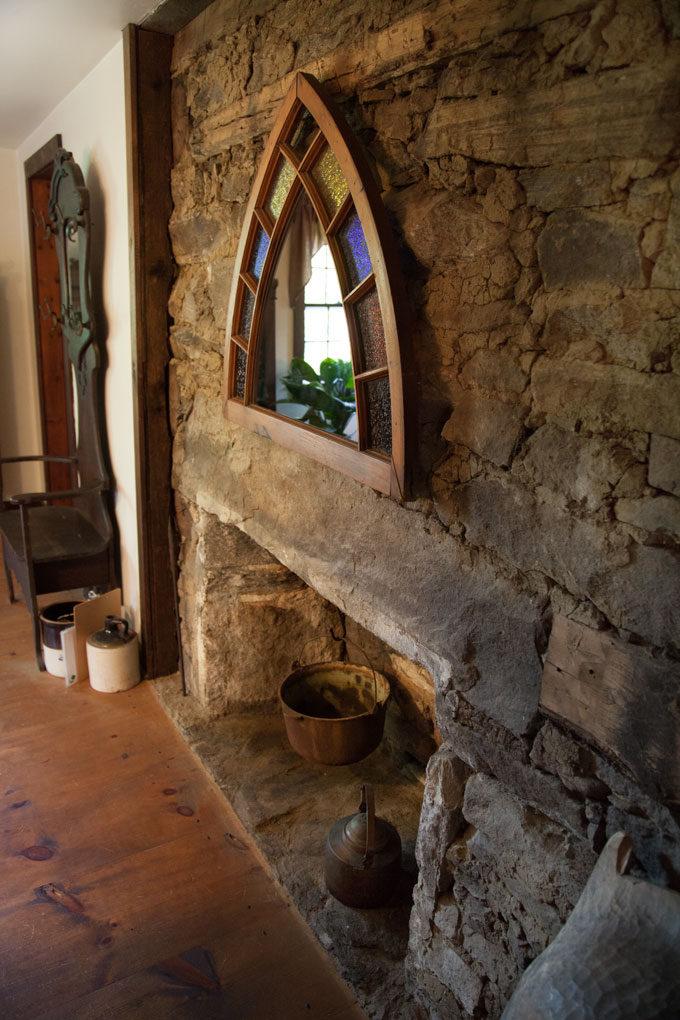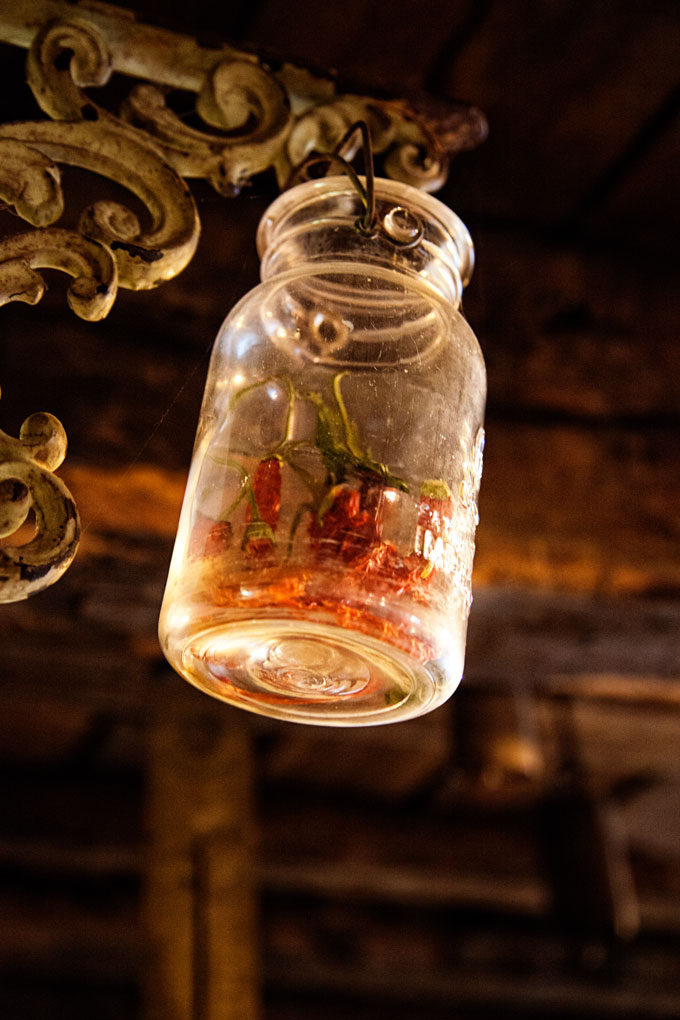 Velya and Ehris are natural storytellers and we highly recommend Velya's novel "Acquiescence." You won't be able to put it down!
Chicks in parlors…
After the tour, we sat for a while in the parlor (not sure if it was a parlor but it seems fitting) to enjoy some lemonade and freshly made cookies. And, to enjoy meeting the Urban's newest family additions, baby chicks! Velya and Ehris like to name their chickens after strong women in their lives. We were honored when we got to name two, Lora and Bev!


Great-Granny McWilliams' Spring Tonic
We had our choice of learning how to make smudge sticks, "Great-Granny McWilliams' Spring Tonic", Fire Cider, Kombucha, or Kimchi. We opted for G-GMST. Grounded Goodwife's workshops aim to show their guests how easy (and inexpensive) it can be to make homemade healing goods at a fraction of the cost of a health food store.
Beneath the kitchen ceiling's hand-hewn log beams and feeling our foremothers watching over us, we set to work brewing our "Great-Granny McWilliams' Spring Tonic." Mae Proven McWilliams was Velya's great-grandmother. Born in Scotland in 1889, she raised 7 children in Jersey City, NJ, and passed down her Spring Tonic recipe, which Ehris adapted to include herbal additions.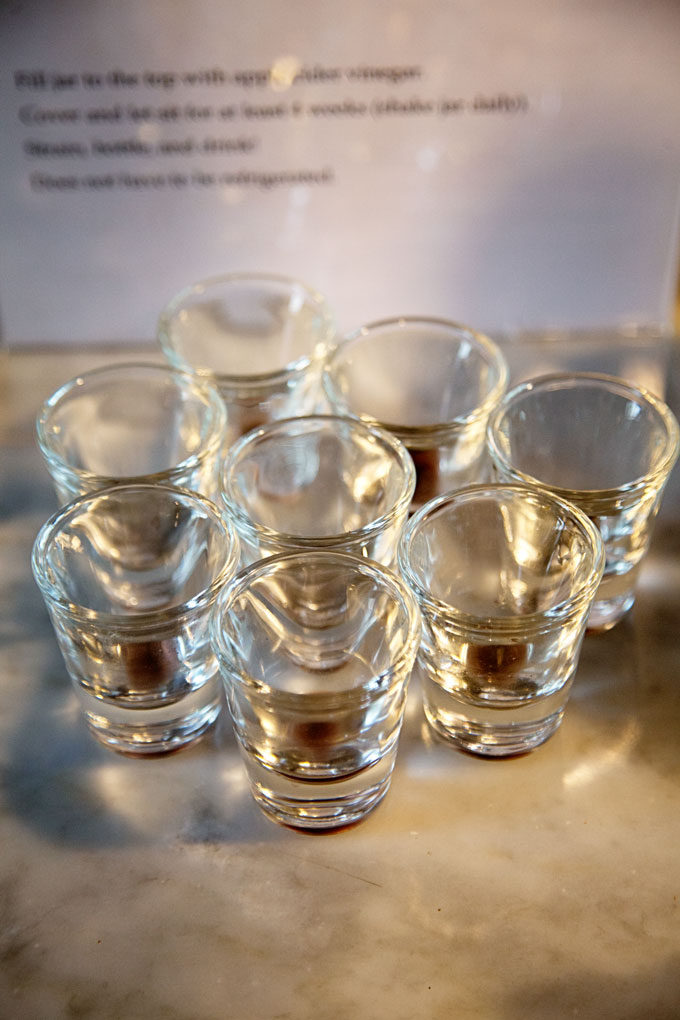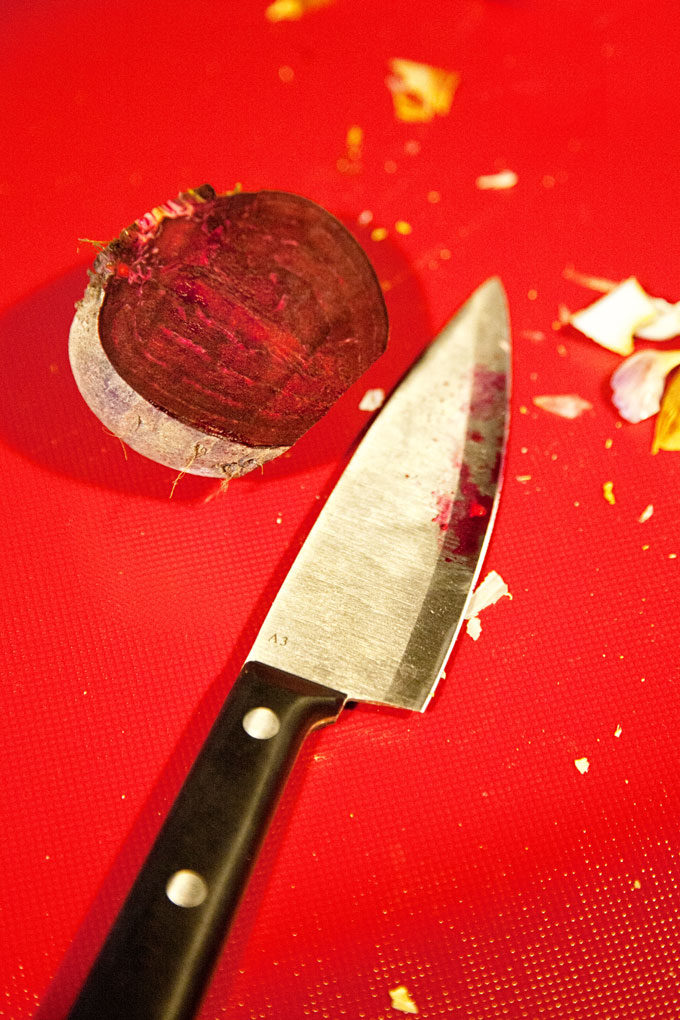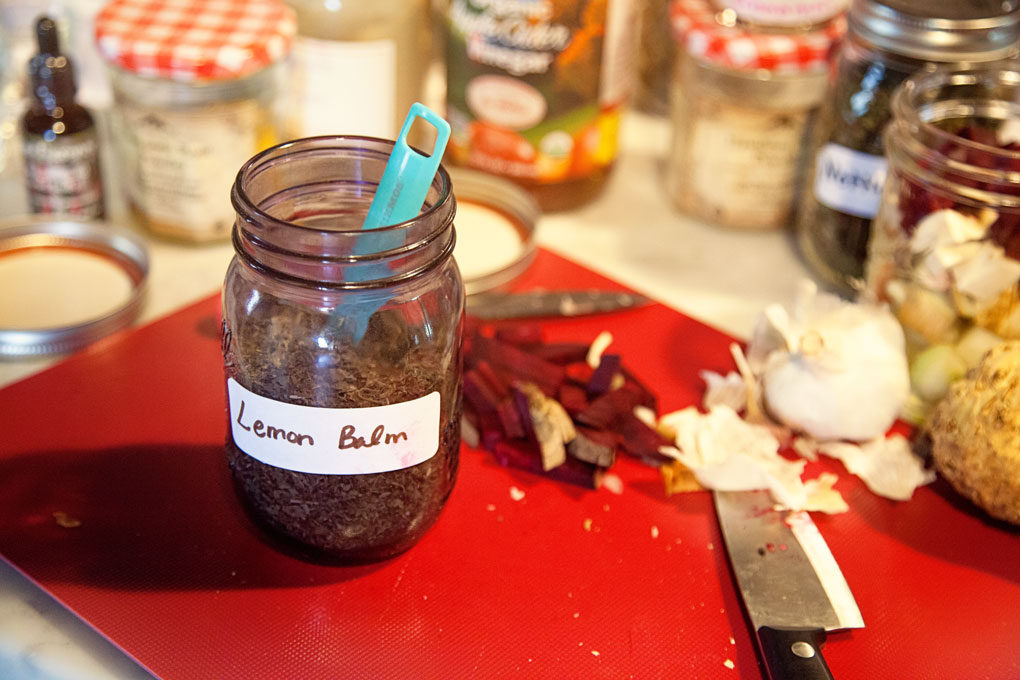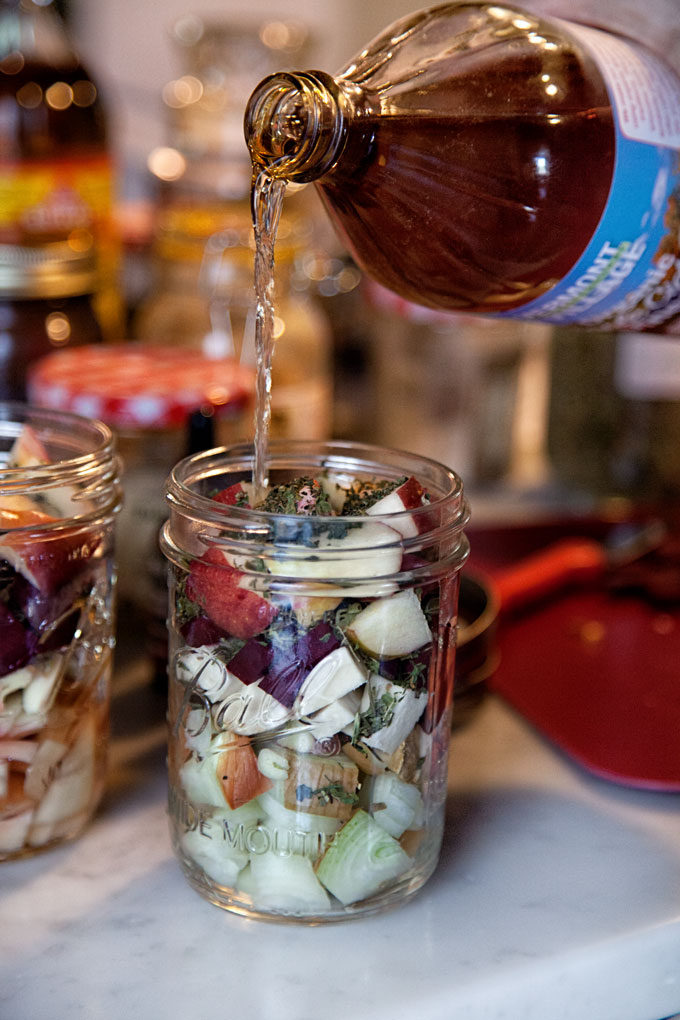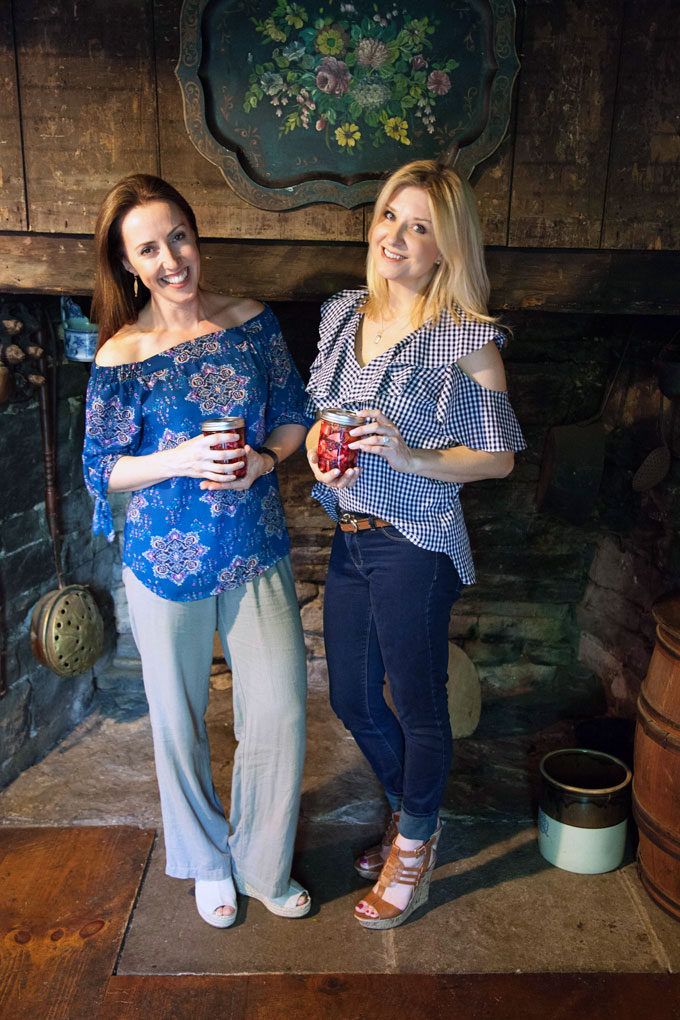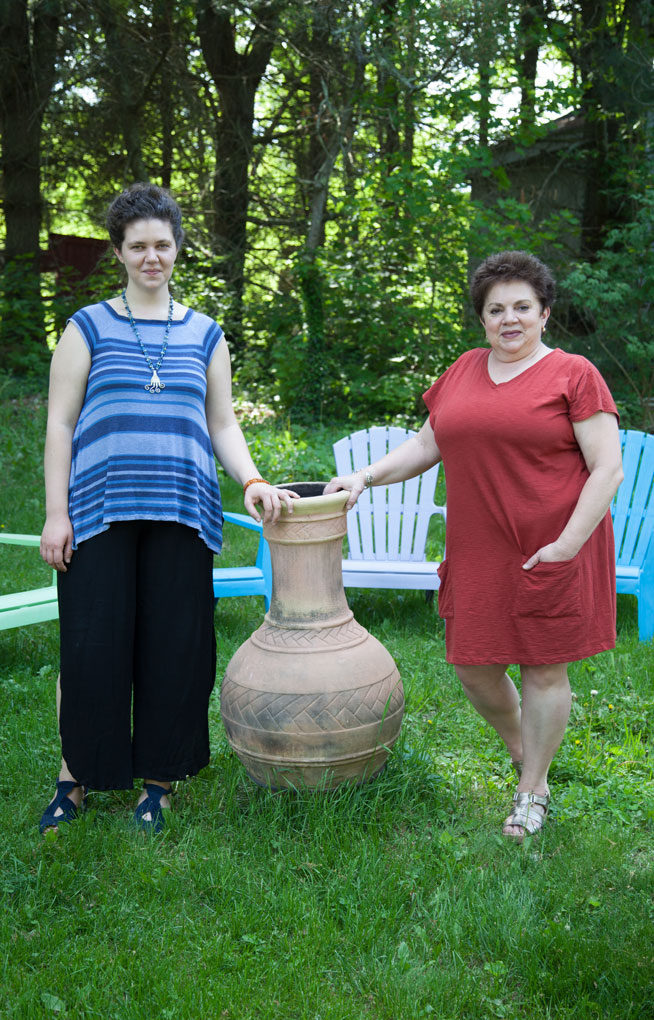 Question time!
Briefly, what are the health benefits of the ingredients we used to make our "Great-Granny McWilliams' Spring Tonic"?
It's an immune boosting tonic with antibacterial, antiviral, antimicrobial, and antifungal properties. It's perfect for moving from winter to spring as it gently yet effectively cleanses the body, warms digestive organs, relieves seasonal allergies, and improves circulation.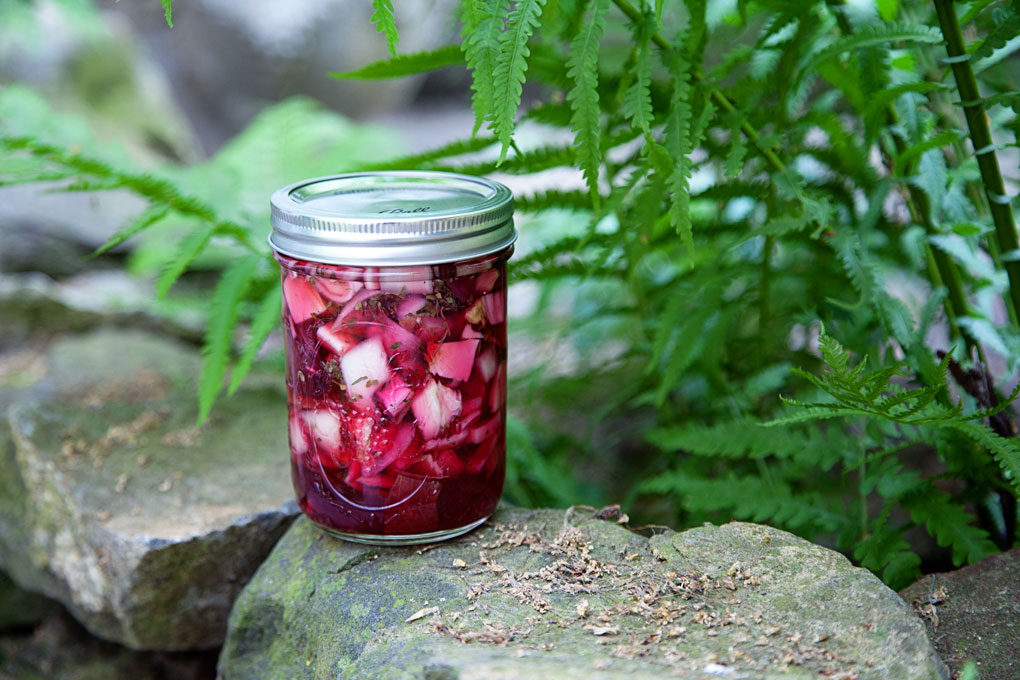 How often should we be doing "Great-Granny McWilliams' Spring Tonic" shots?
Drink 1 – 2 ounces per day, starting at the end of winter and throughout spring – straight, or diluted in water mixed with honey.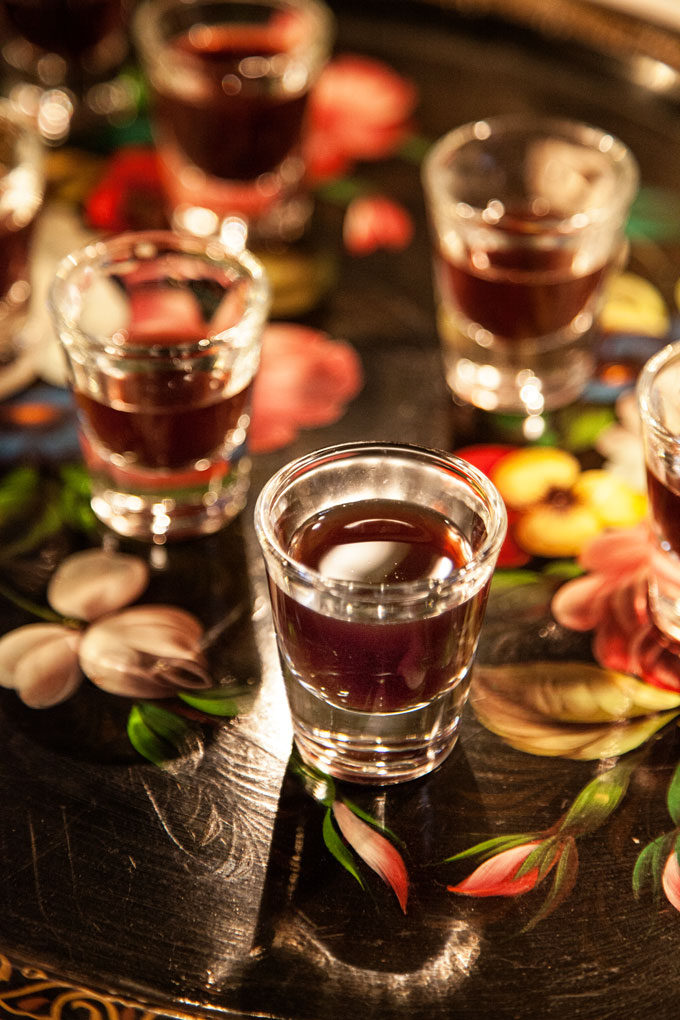 Three historical facts about women living in CT in the 1700s, please!
Women of ordinary status were referred to as Goodwife, which was shortened to Goody – the same way that we use the terms Mrs. or Ms.
In the 1700s, women didn't wear underwear because it wasn't invented until around 1825. Which of course leads us to wonder what women did when they had their periods. They would take a hunk of sheepskin cut into the right shape/size, rub tallow into the skin to avoid moisture, and wear fur side next to the body to absorb blood. They just tucked the sheepskin between their legs. Women soaked the used sheepskin in cold water, then boiled them, and used them over and over again.
Birth control before the early 1800s were things like sea sponges, quinine, rock salt, and a mixture of crocodile dung and honey put in the vagina to help prevent pregnancy. It was also suggested that women try jumping backwards 7 times after intercourse to expel sperm, drink water that blacksmiths used to cool metals, and smear ginger, tobacco juice, olive oil or pomegranate pulp around the vagina to kill sperm.
Golly!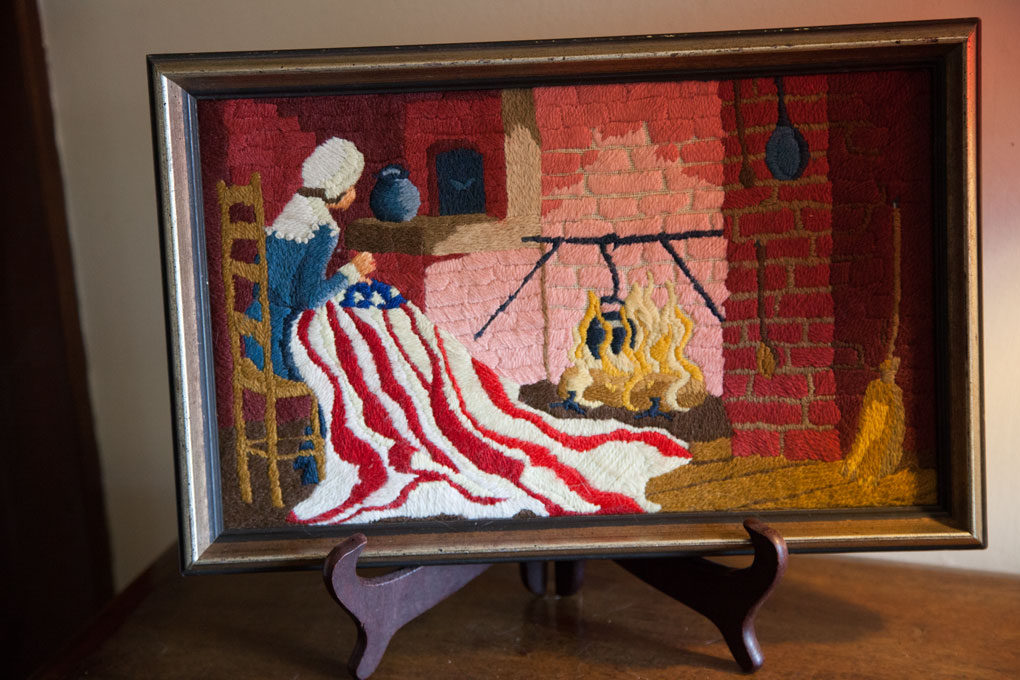 Since we bought our home in 2011, many intuitives and mediums have visited and are convinced that our house is inhabited by spirits. A Middlebury intuitive, Barbara Delong, who had read Acquiescence and interviewed me, decided that our house needed a paranormal investigation. She found Connecticut Ghost Investigations and arranged for the investigation in February.
What did they discover in their 5-hour investigation?
They picked up a number of voices on their EVP recorders, as well as video footage in Ehris' apothecary, which they determined is a vortex. They shared their findings on 3 different evenings at our house in an event we called Spirits & Spirits.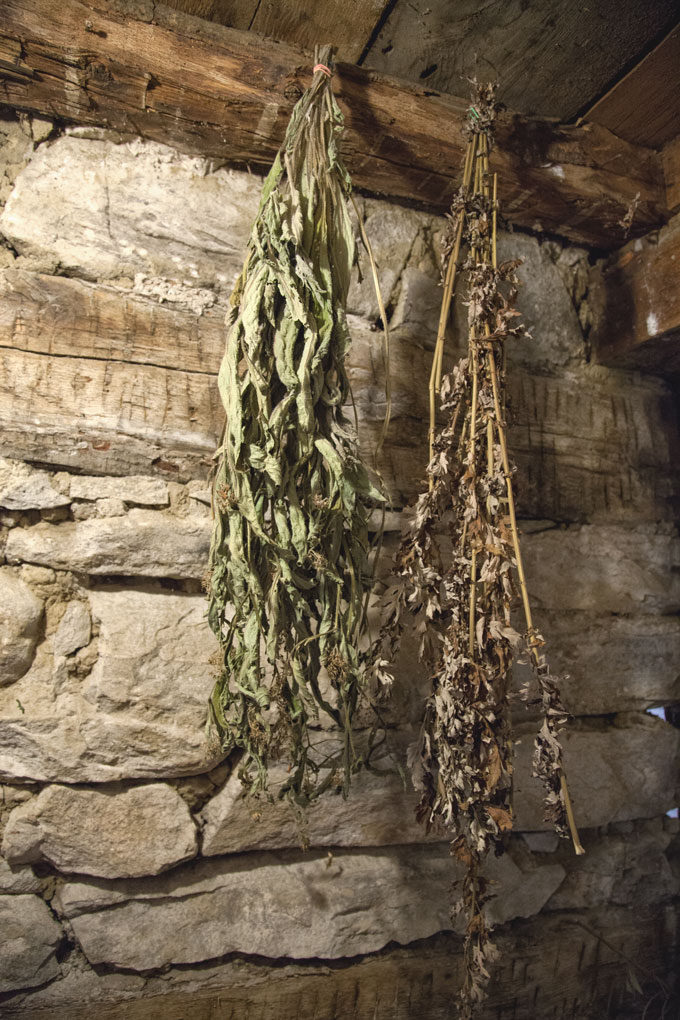 The biggest surprise in renovating your 1770s farmhouse?
Jim (Velya's husband) estimates that we removed two to three thousand pounds of bricks, rock, cement, and paneling in our kitchen and exposed an eight-foot wide, three-foot deep, and five-foot high fireplace with baking oven. We found antique square-cut nails and a large iron swinging crane for hanging kettles and pots. All four of us could fit inside the fireplace and look up at the massive sooty chimney at the blue sky. After seeing the size of the fireplace, it was clear that women indeed did work inside them. There were stone shelves and little niches built into the chimney walls for storage, or perhaps rising bread dough, or keeping food warm.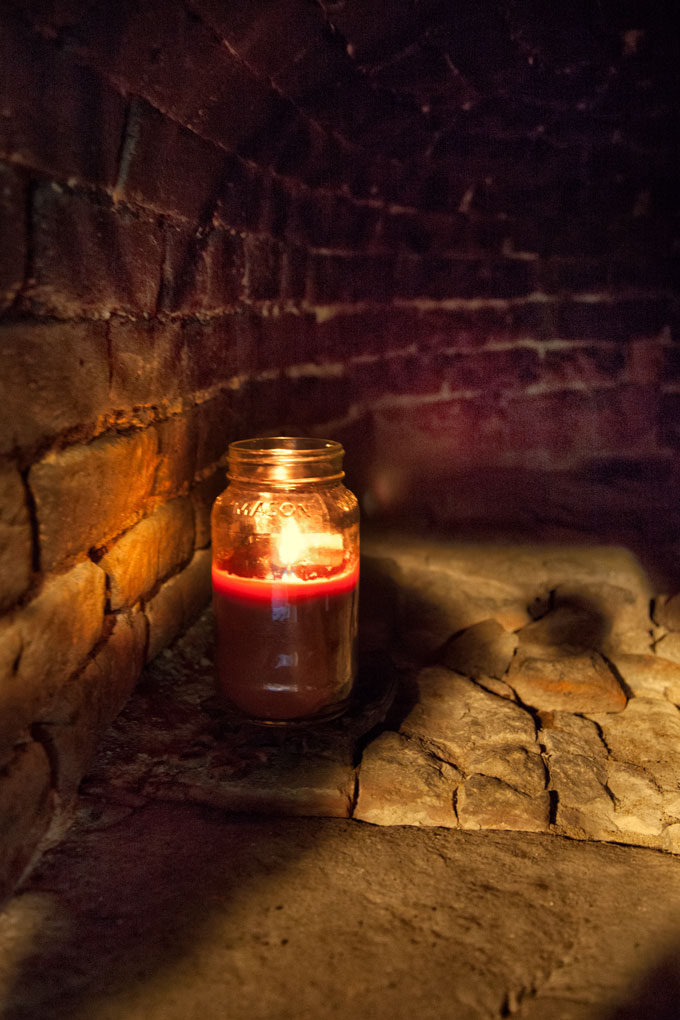 The most recent "freaky" discovery was a very old human molar (confirmed by 2 dentists) in our copper kitchen sink – in the sink, not in the pipes!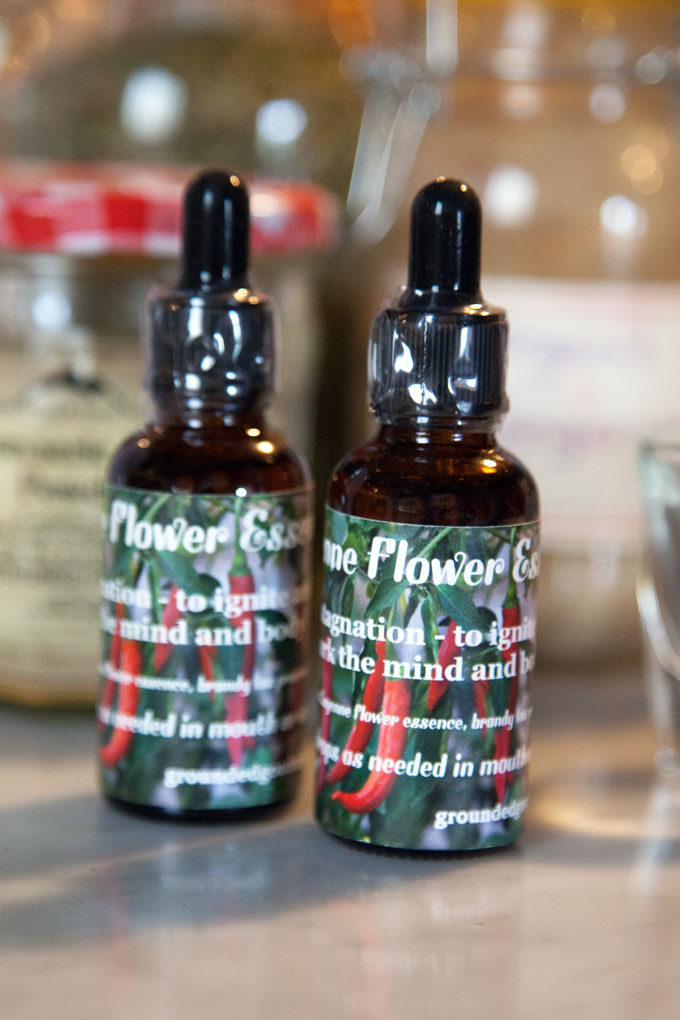 Ehris, you offer Reiki and Herbal and Flower Essence consultations through Grounded Holistic Wellness, LLC. What happens during a consultation?
I offer consultations incorporating flower essences, teas, tinctures, salves, and homeopathics. Most of the herbs used in my practice have been gathered locally or grown in my non-GMO herb garden.
During an Herbal or Flower Essence consultation, we'll look at many contributing factors to health and disease. Each individual is unique, and two people with the same medical diagnosis may receive very different treatments. Consultations are about 90 minutes. The initial session includes a look at your total health history and health goals. A complete review of symptom patterns, lifestyle, nutrition, and emotional/mental/spiritual health patterns will be explored. My goal is to address the root cause of health issues. Flower essences and herbs are extremely effective at alleviating a multitude of issues, including anxiety, stress, grief, fear, anger, indecision, and depression. Consultations, which include all herbal remedies, are $60.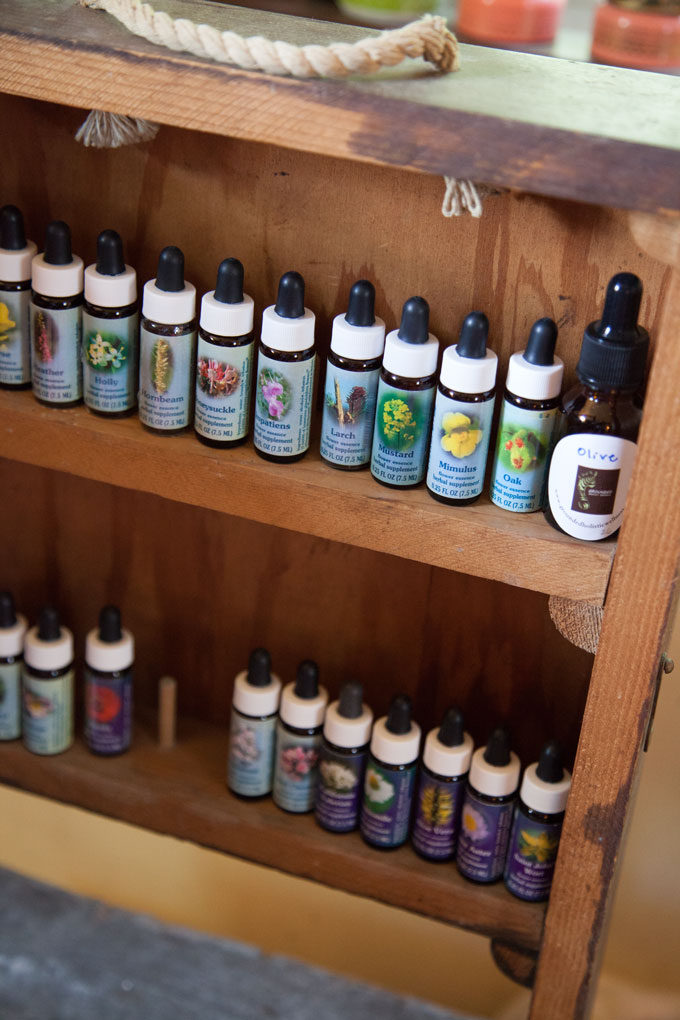 Click here for a full list of upcoming whangs (18th-century term for a gathering of friendly women neighbors), hands-on workshops, and events held both at the farmhouse and in surrounding towns. Gather a group of gal pals and book the It's Revolutionary! herbal and historical day trip.
We were so taken with Grounded Goodwife and their colonial home we went straight home and booked a spot in another upcoming event about Past Lives. We can't wait!!
A big thank you to Velya and Ehris for opening their home and hearts to us!
---
Woodbury, CT 06798
Email: [email protected]
Words: Bev / Pics: Lora