Here's an enjoyable outing suggestion for you – a visit to Litchfield County Auctions! Have you ever been? We've driven by many times and had no idea of the fun shopping opportunities we've been missing out on.
At a recent auction, a rare painting by the Chinese-French artist, Zao Wou-Ki (1921-2013) "Oiseaux Dans Les Nids" (Birds in the Nests), sold for a total of $487,500. Maybe we would find our own rare bird!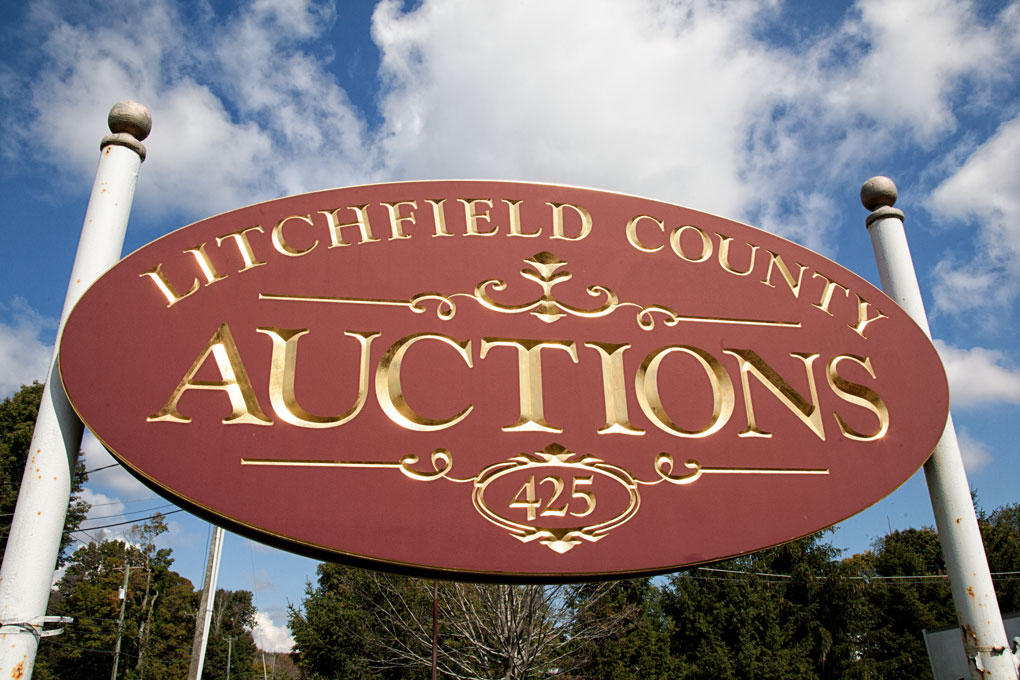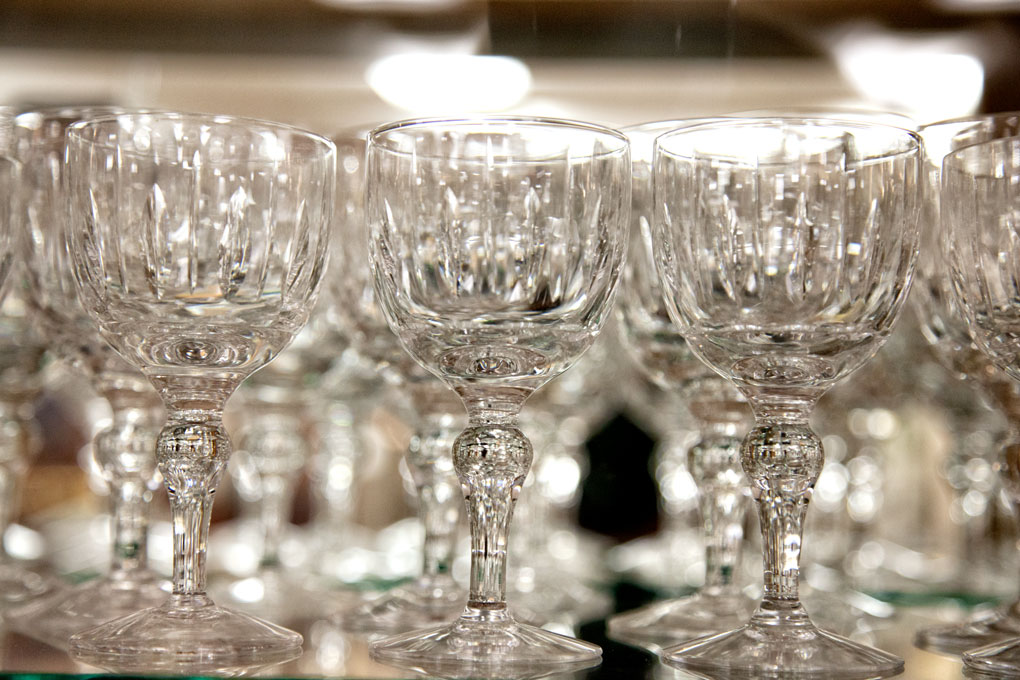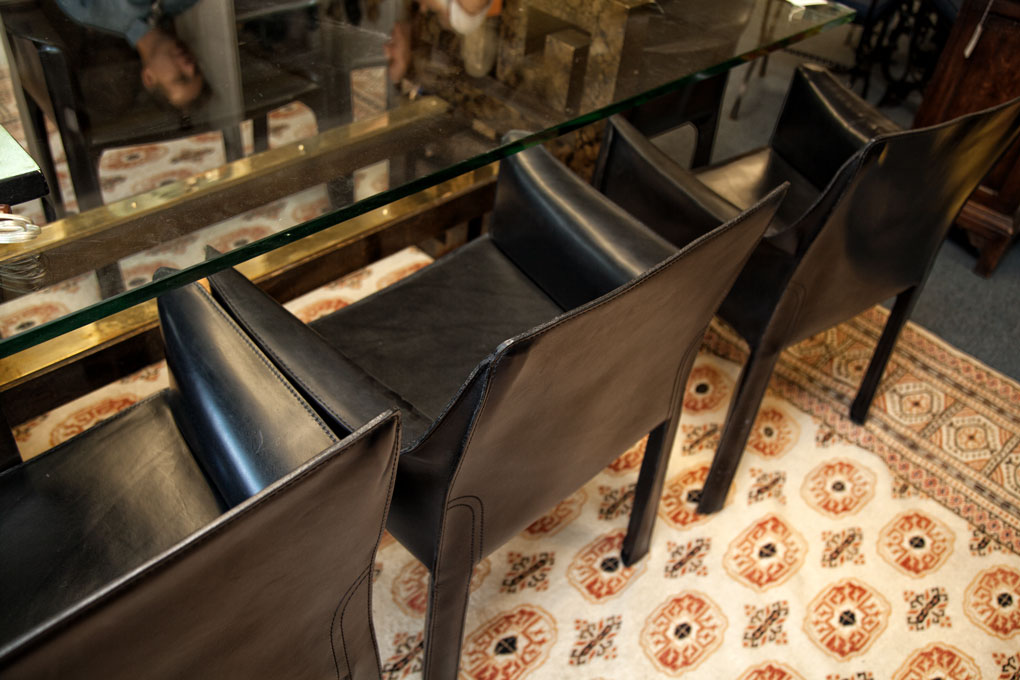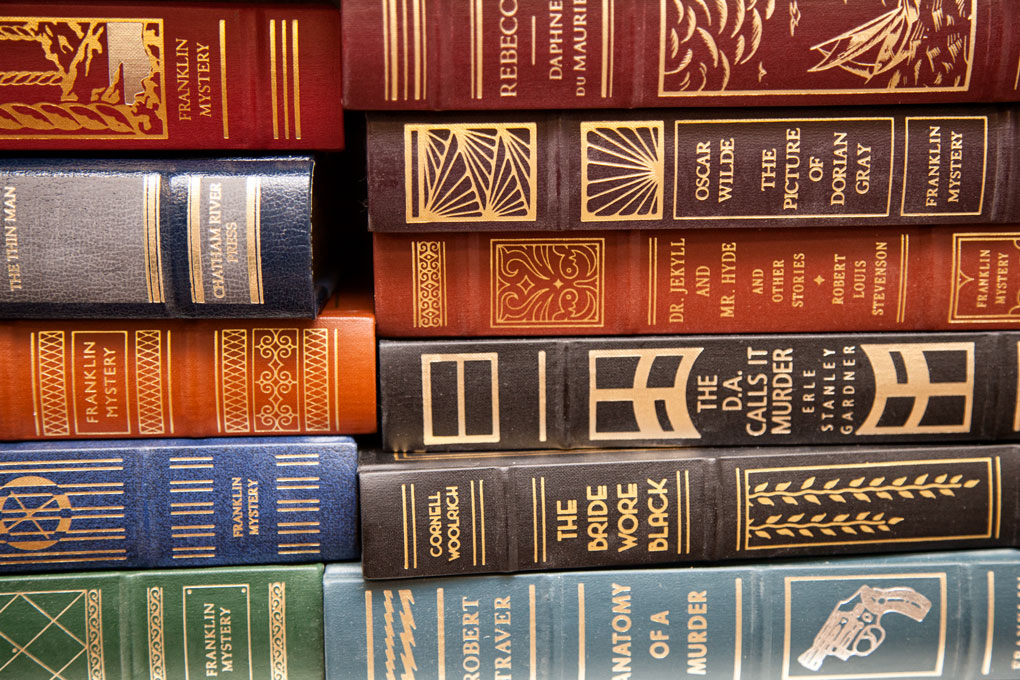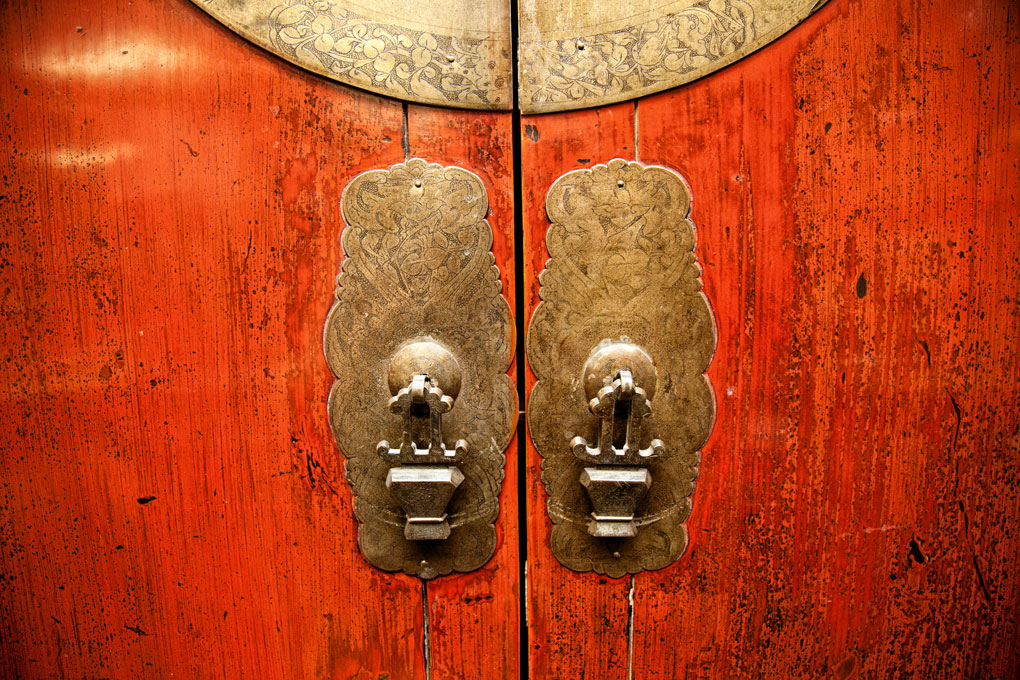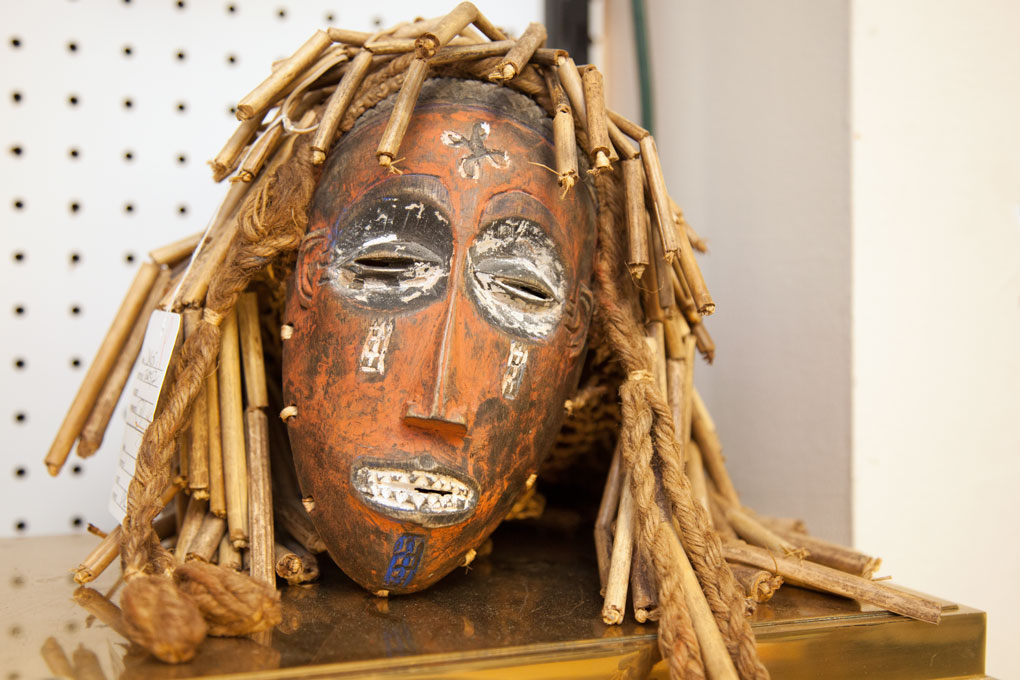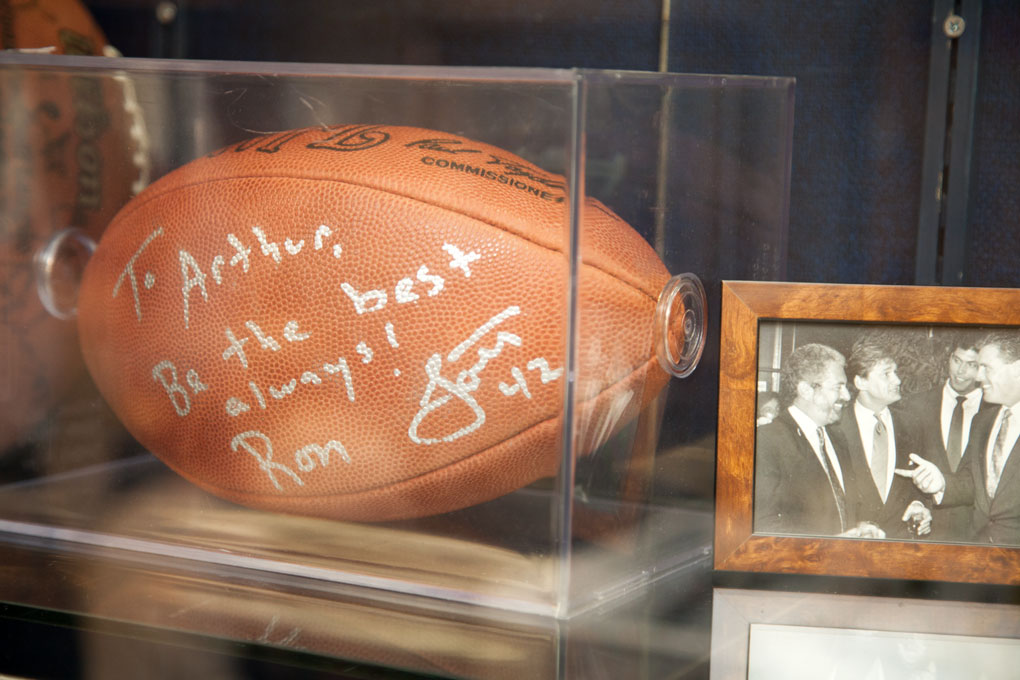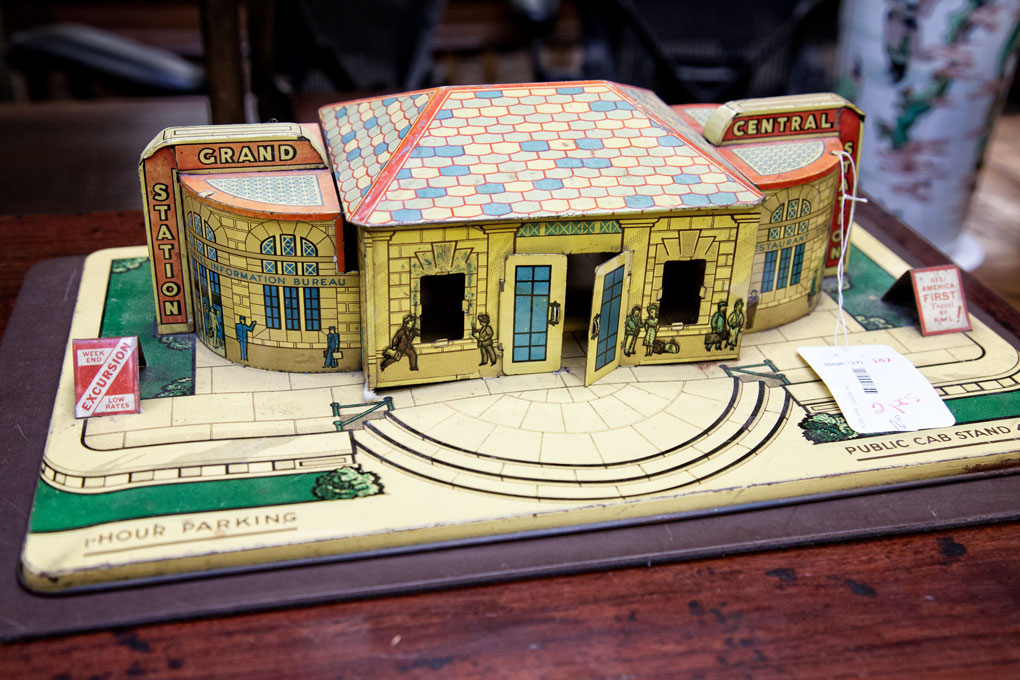 Post sponsored by Litchfield County Auctions
We met President of Litchfield County Auctions, Nick Thorn, during the preview of their September live auction which was to begin at 11 AM sharp. Nick showed us the ropes and answered a couple of our first-timer questions!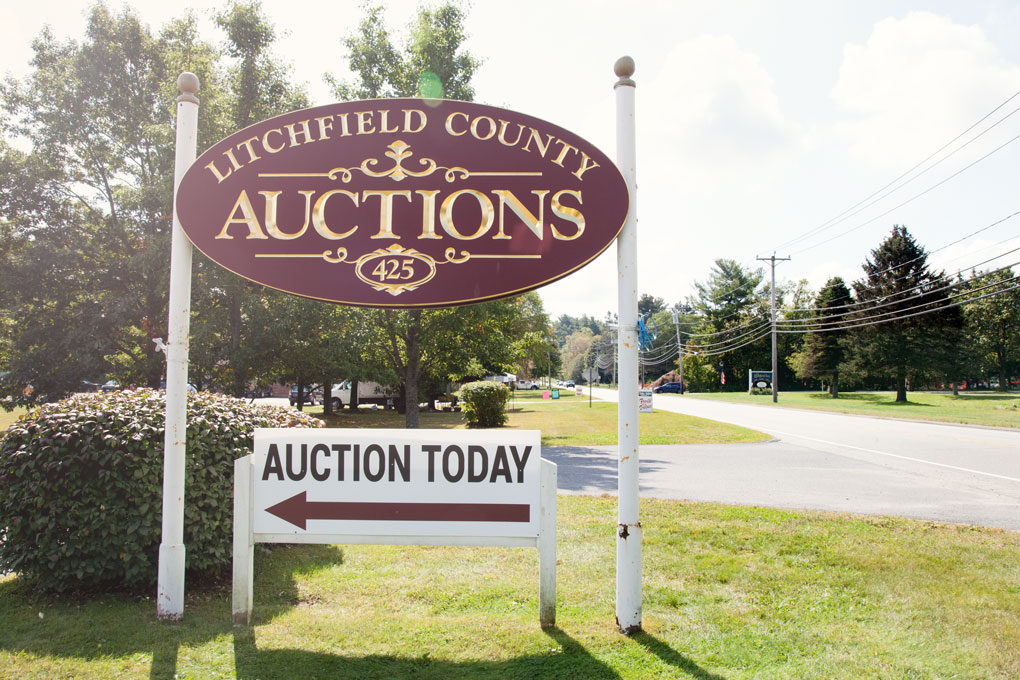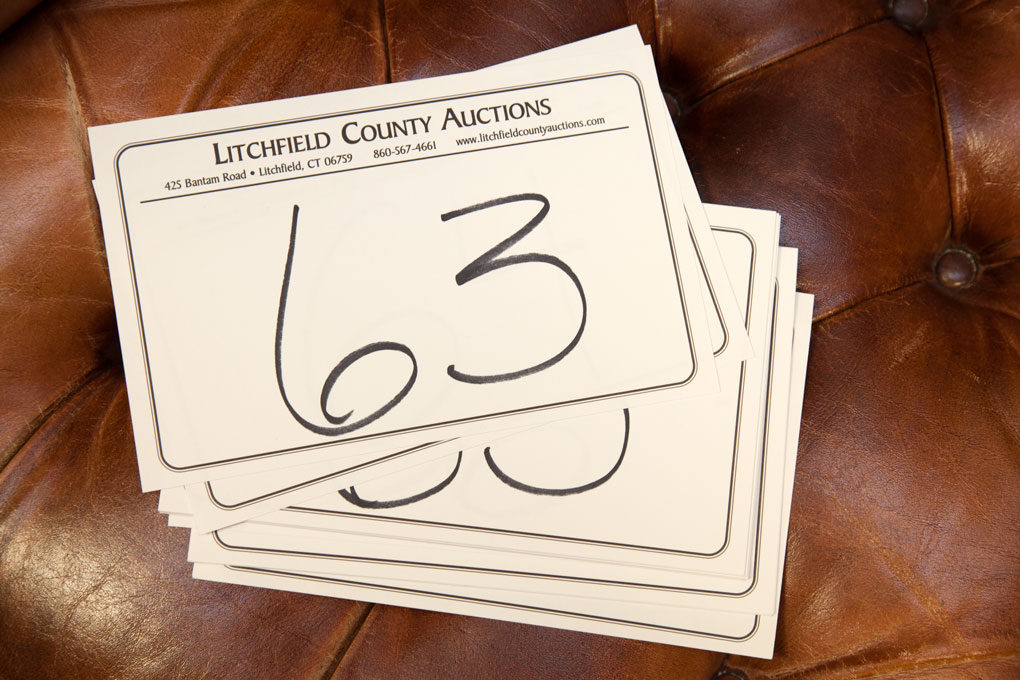 At this particular auction, LCA's 10,000 square foot gallery held 500+ items including Asian art, antiques, mid-century and traditional furniture, and modern art. We saw plenty we'd like to bid on!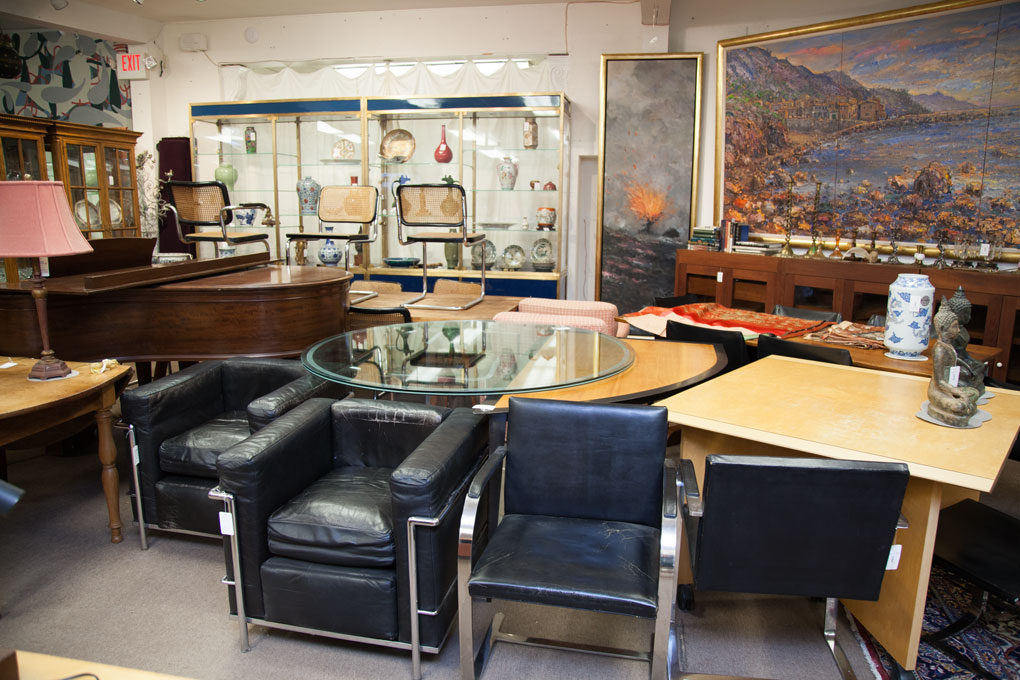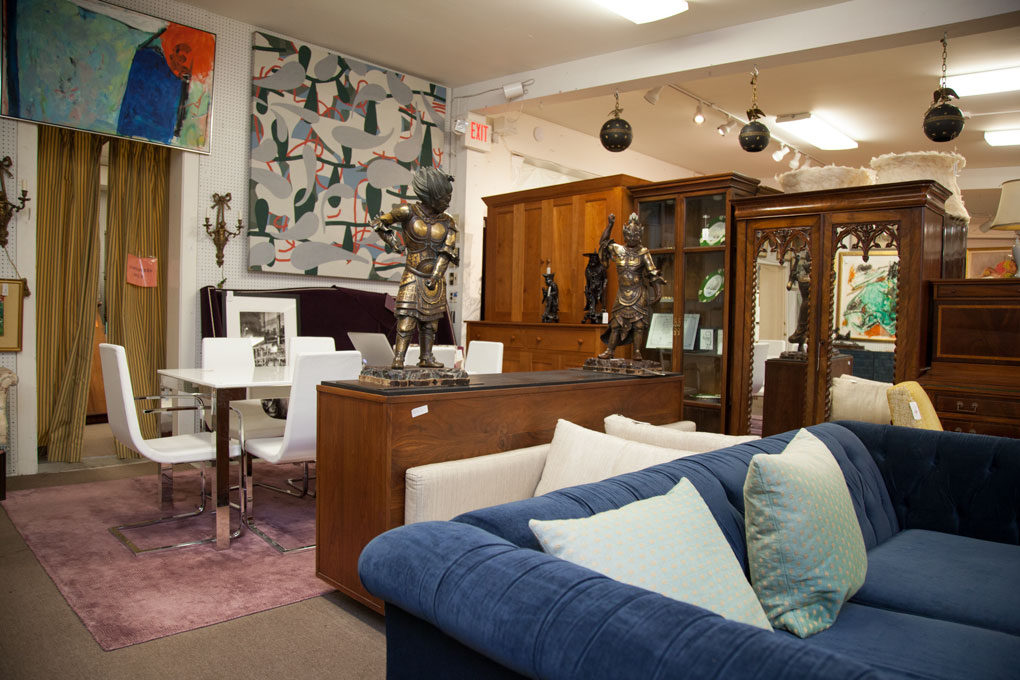 Who are your customers?
Decorators, homeowners, antique dealers (although less of those these days), and collectors.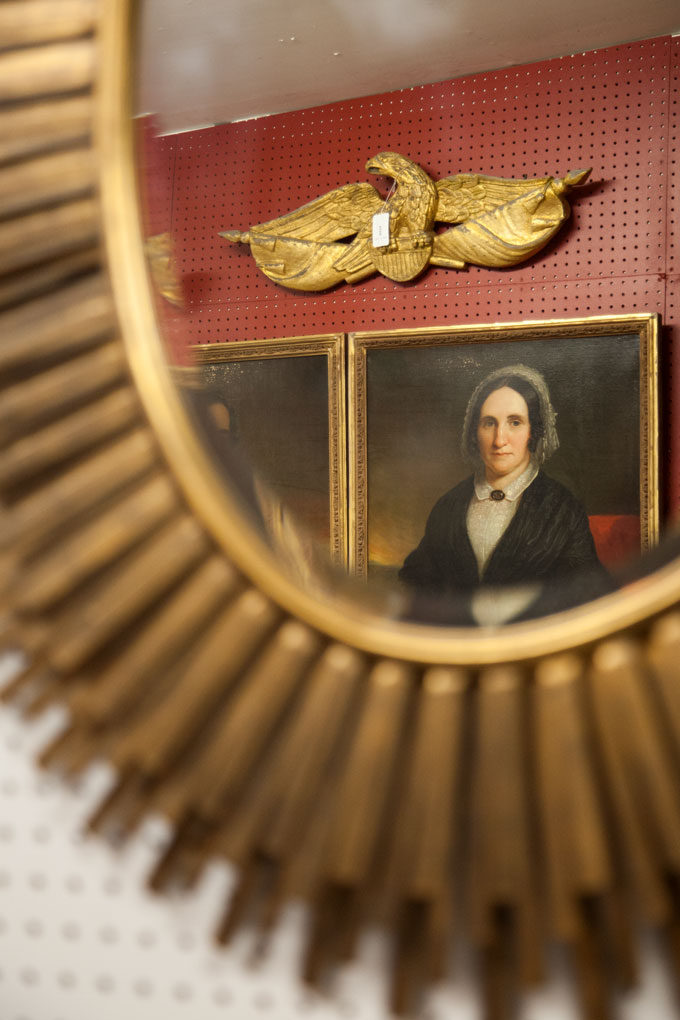 Where does everything come from?
We sell property from major estates and collections and from private individuals who want to sell a single item. We buy property outright or sell on consignment. Each estate and situation is unique. About 3-4 times a week we go to people's homes, locally, but mostly Long Island, lower Connecticut, Westchester, and Manhattan. People can also make arrangements to bring items to us.
All the details here.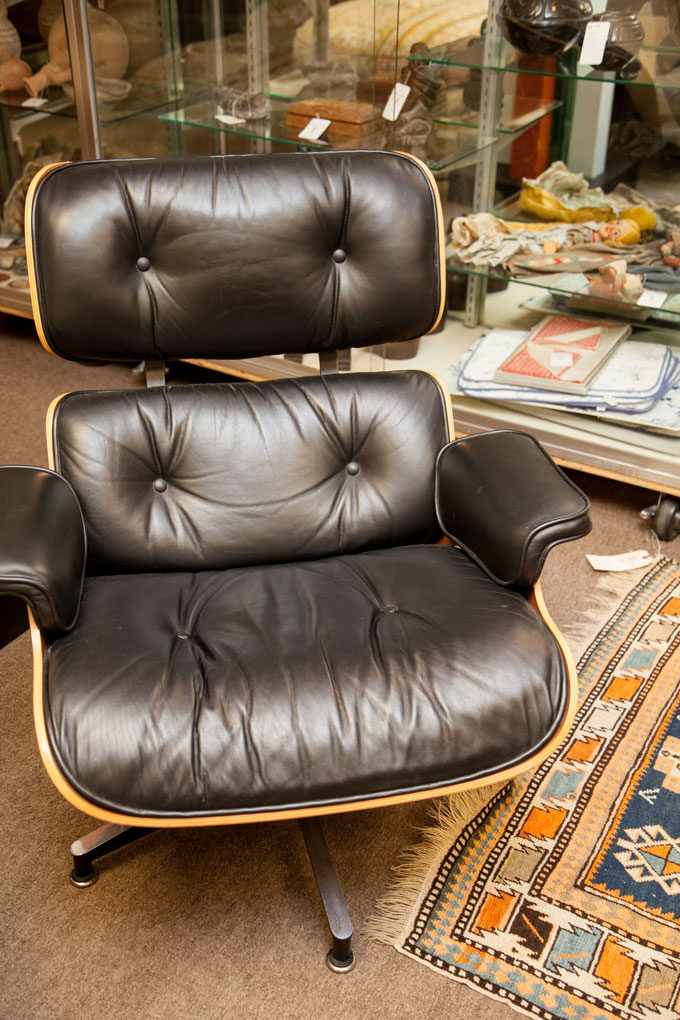 Tell us about the most exciting estate sale you've been to…
I've seen a lot of beautiful homes, especially in Greenwich. But these are often less exciting for me because everything is out on display and everyone knows what it is. What's fun for me is the discovery.
The most exciting was when my dad and I got a call to go and look at an estate in Queens. The house was a run down 5-story apartment building. We walk in and there's literally shredded newspaper all over the floor, it smells because the kitchen sink is overflowing, and there are pigeons trapped inside the balcony. It was awful. Then I start looking and I see all along the shelves there are these Mettlach beer steins, hundreds of them. Then we start looking under the blankets and there's Knoll furniture, and we look deeper and we find 4 Tiffany original glass shades. The entire place was crammed. We ended up pulling out $600K worth of stuff from that apartment.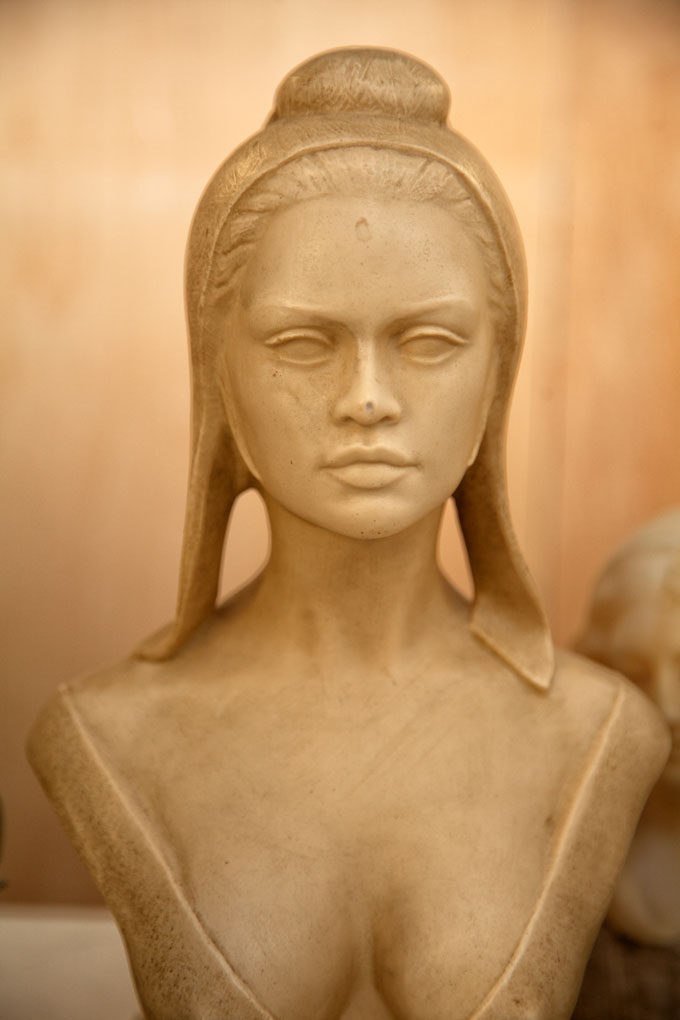 How do people bid?
Customers can bid in a few different ways; in person at the live auction, using our new app, or through one of two websites, LiveAuctioneers or Invaluable.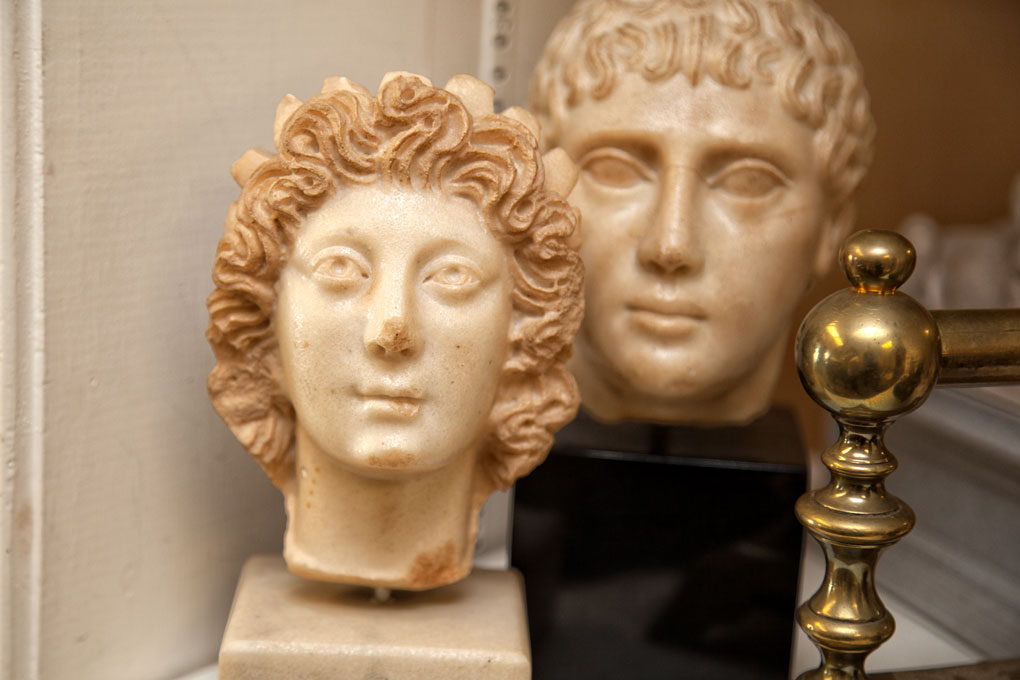 Give us some tips for getting the most out of our auction experience!
Upholstered furniture. You can buy a really nice antique or semi-antique chair, which might look a mess, but if you have a good upholsterer and have it done in your own style you can having something really great. Some of these pieces sell for next to nothing!
Figure out your budget beforehand. If somebody else decides they need to have that piece more, let them have it. Something else will come along!
Buy something that was made in its period if you can. Original is more interesting.
Come to the auction, it's better! Seeing things in person is helpful. Sometimes we'll drop things to $50 – we might just need this thing to go away! If you're ready to jump on it, you can get a real bargain!
Occasionally, you can find that Antiques Roadshow jackpot discovery but think of it more as furnishing your home with things of character, history, and quality.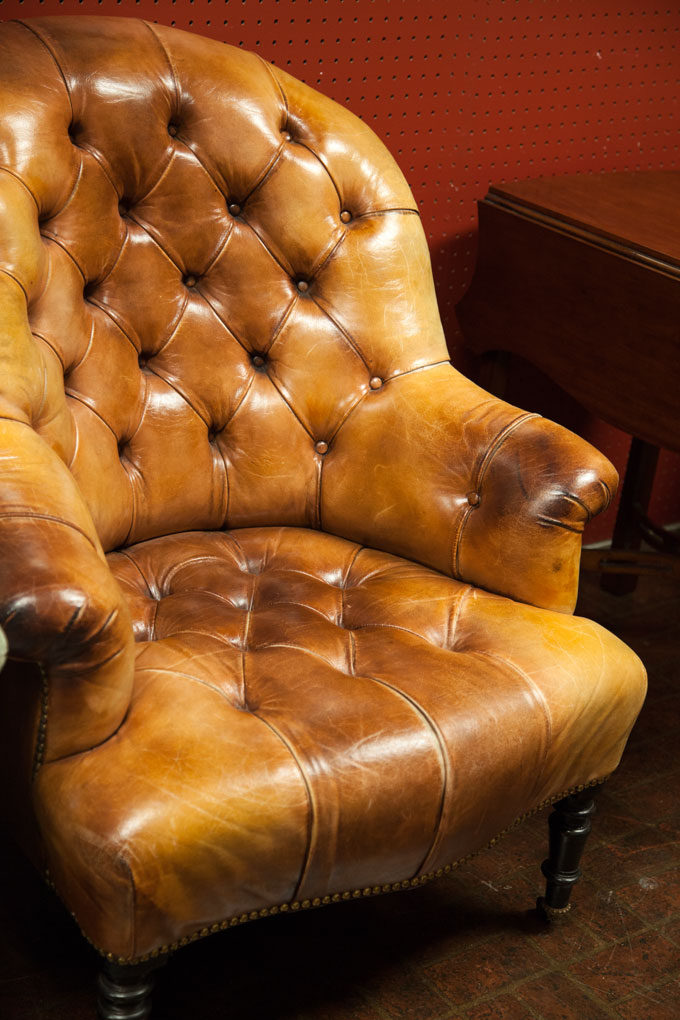 Who do you recommend for restorations and upholstery?
Painting Conservation: Yost Conservation, (203) 267-1122,

[email protected]

, 95 Willenbrock Rd Unit C-2, Oxford, CT
Furniture Restoration: Richard Orsatti, (860) 485-8227
Upholstery: Peter Germain Interiors,

931 Bantam Rd, Bantam, CT,

(860) 567-1442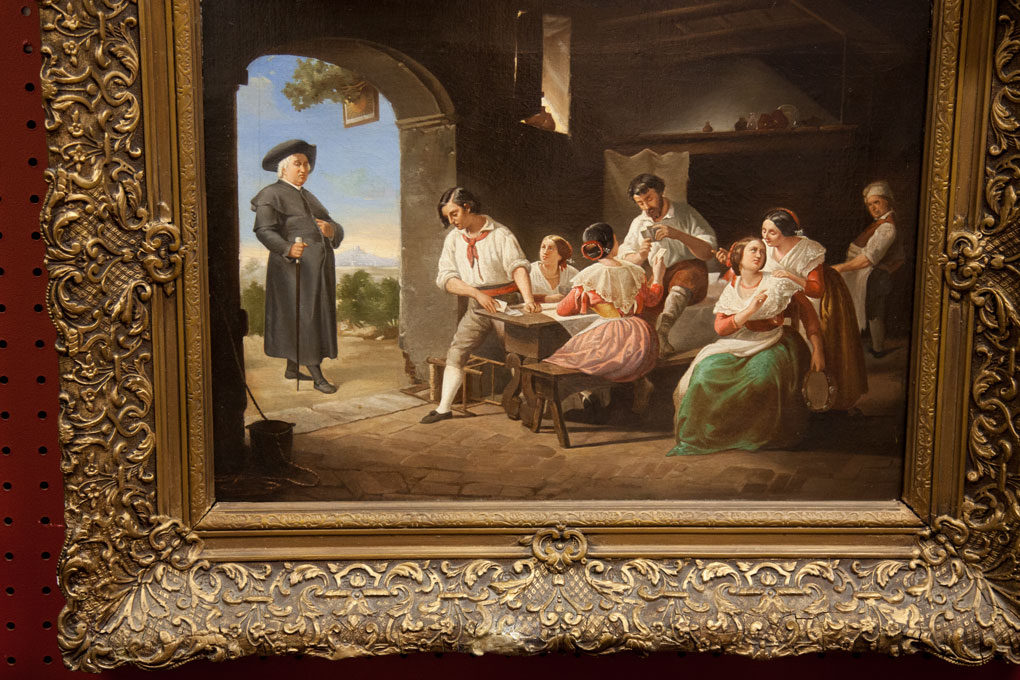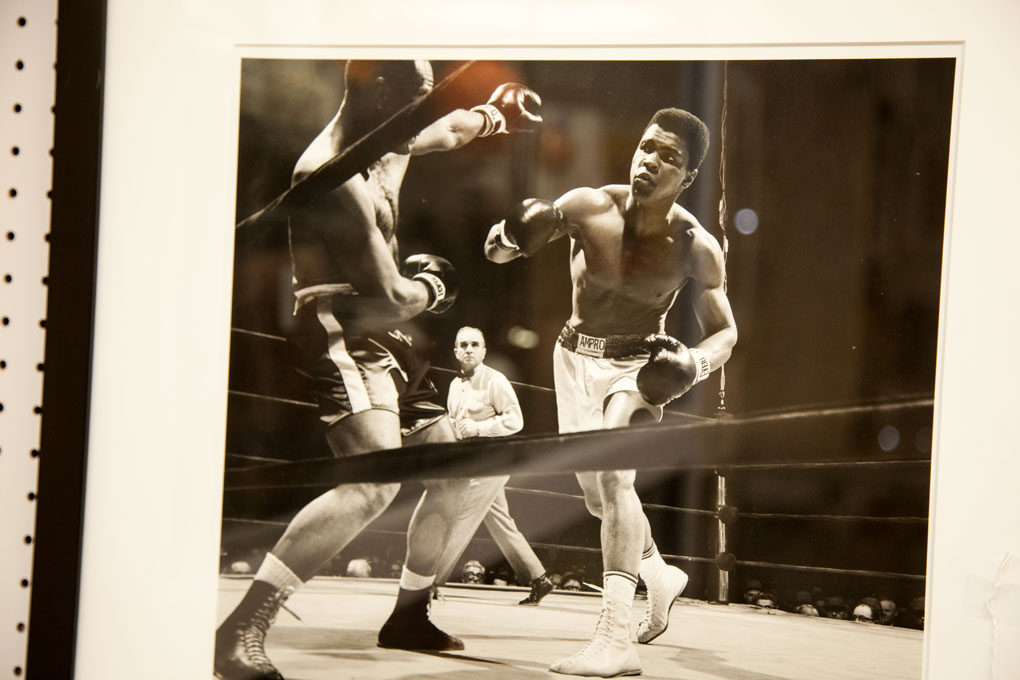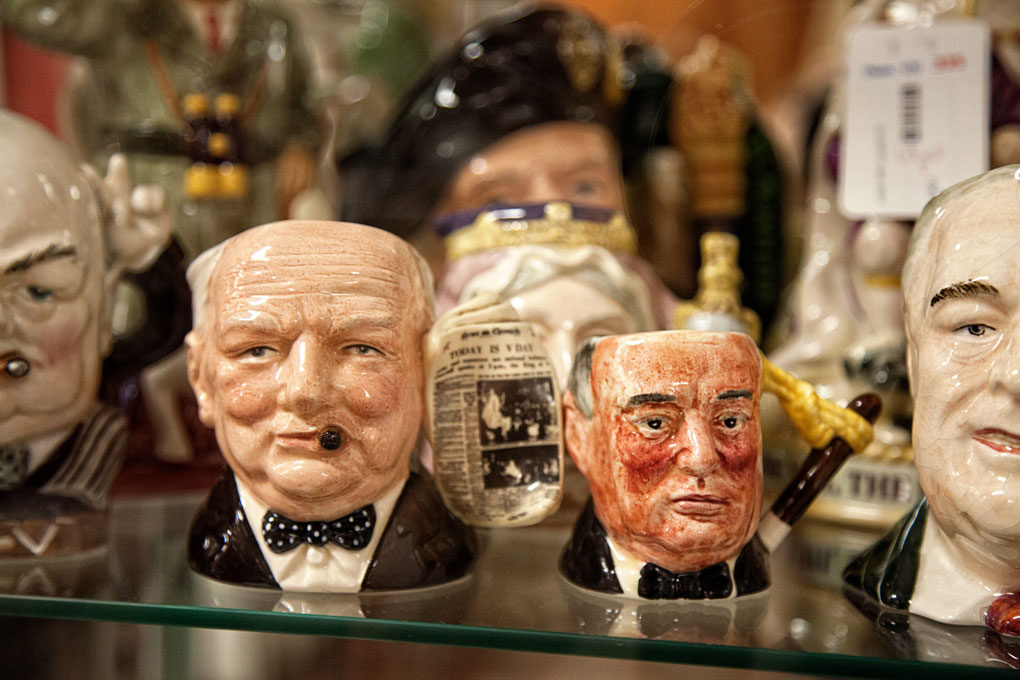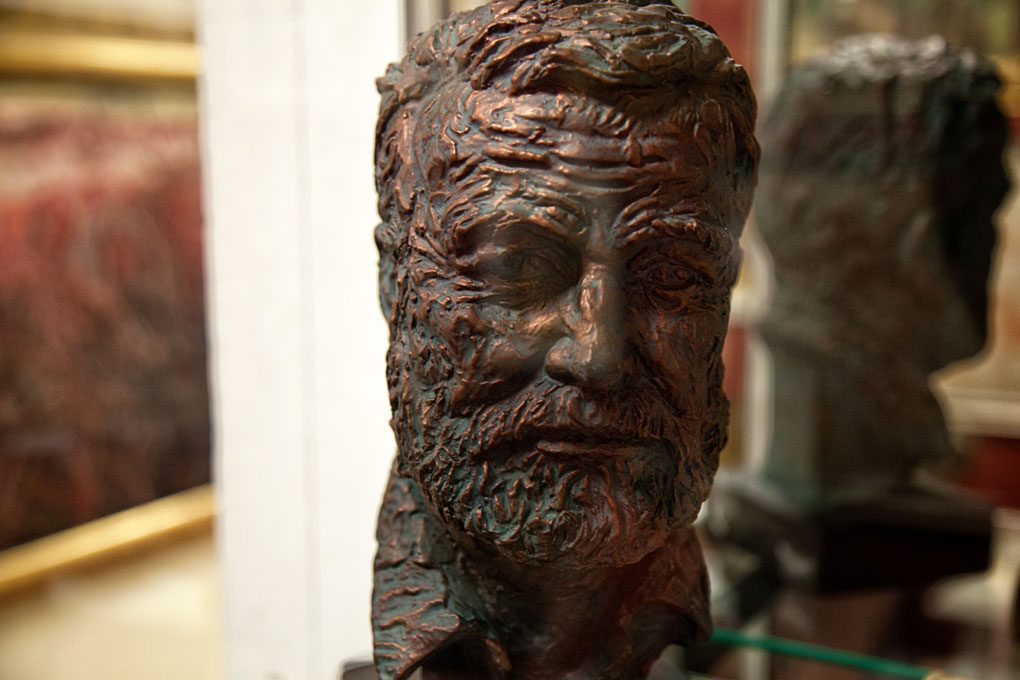 We already know we want to come back. How often are the auctions?
Auctions happen once a month. There are usually 500 lots per sale, give or take. We're open for preview for a couple of days before each auction.
Click here for upcoming auctions.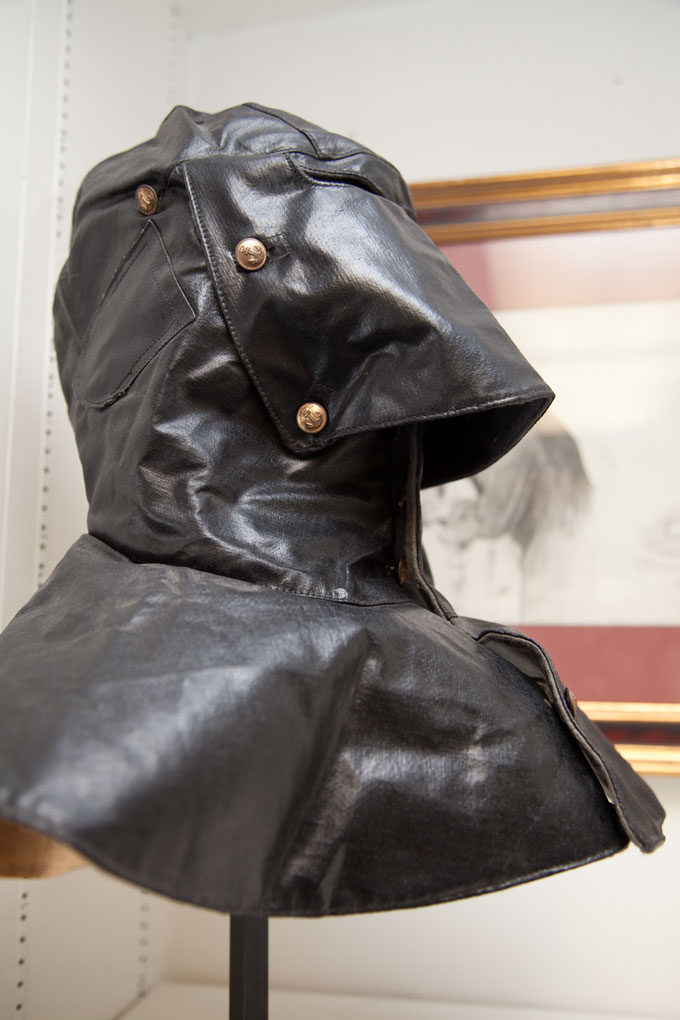 Going once, going twice…
We let Nick go at this point as it was almost showtime and we wanted to do some browsing! So many interesting things to look at, and with the help of the catalog we'd been given, we were able to see what things were, and what the starting bid would be.
At around 10:55, Game of Thrones music came on over the speakers and we enjoyed the little bit of drama to indicate the beginning of the auction! We settled in at the back of the room so we could scope out the entire scene. Nick proceeded to announce each item and calmly start the bidding, looking to the room, the guys on laptops manning the incoming online bids, the phone bids, and the app bids!!
We got really into it, especially when the Yabu Meizan Anthropomorphic Frogs Meiji Vase 19th C came up. Nick had told us he expected this item to cause some excitement. Sure enough, bids were coming in from all directions, and $100 increments started jumping into $250 increments. This went on for a few minutes (we wished we'd had popcorn) with our heads jumping from person in the room, to person online, bidding against each other. We held back from applauding when the frog vase eventually sold for, "fair warning… $30,000"!
We're hooked!
Here's a link to the upcoming auctions. See you there!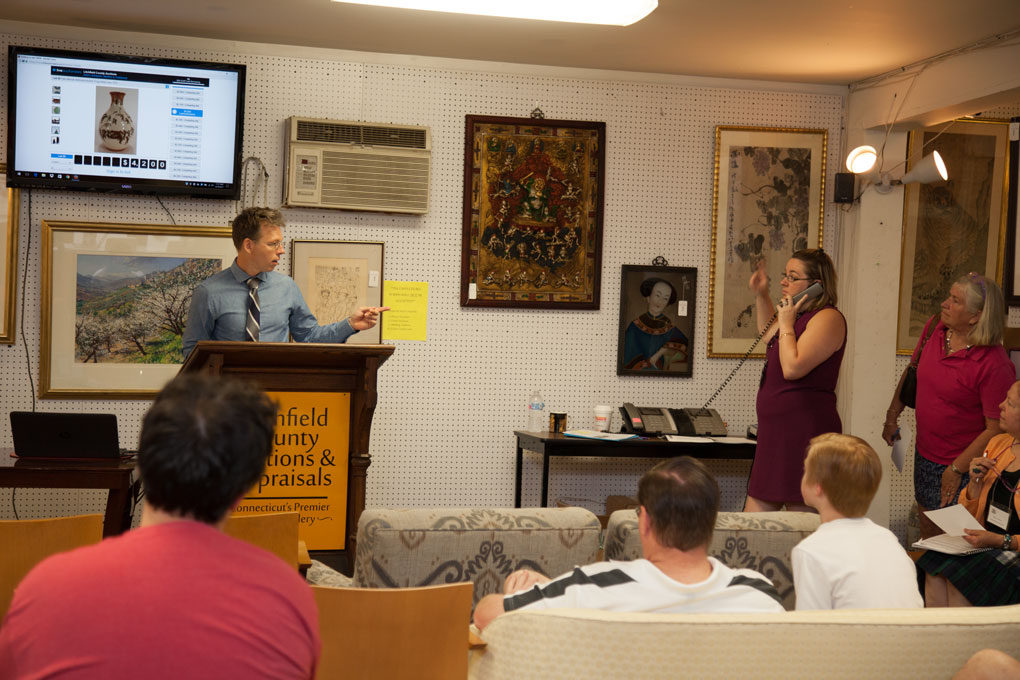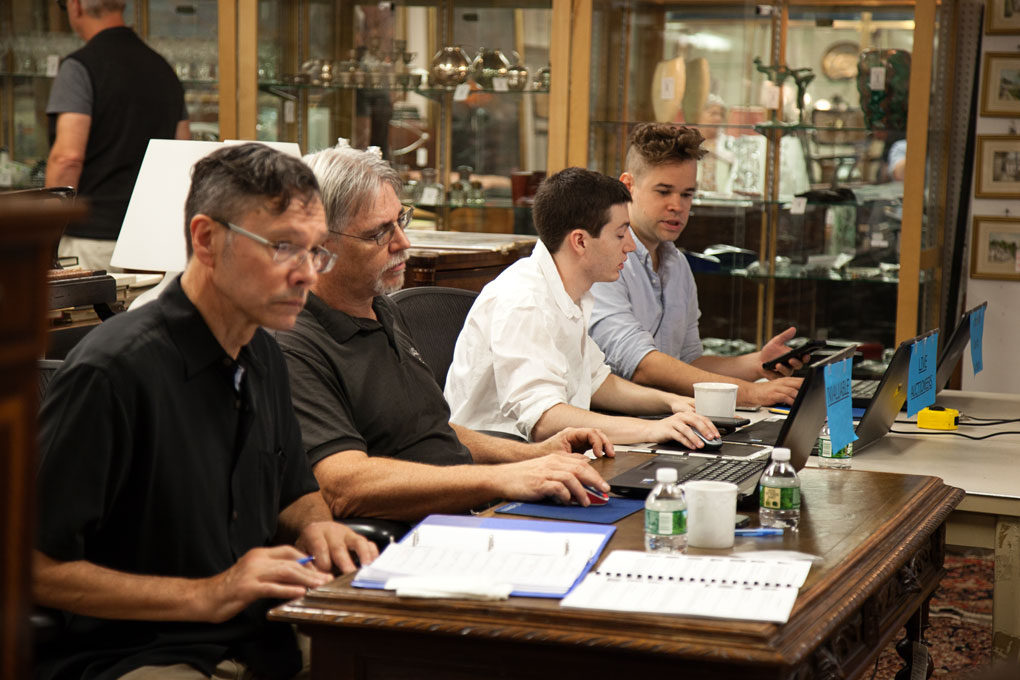 ---
Litchfield County Auctions, 425 Bantam Road, Litchfield, CT 06759
860-567-4661
Pics: Lora / Words: Bev