Despite being in the final throes of launching our new site, we made sure we had time to see at least one show during #NYFW! It's our Super Bowl and Oscars all rolled into one, and we always love our NYC fashionista trips!
Colour, by South African media personality, Nandi Madida has created a ready to wear label that celebrates the colorful world we live in. The South African clothing brand inspires diversity through the aesthetic of its magical suits, which make a woman feel powerful, bold, and confident. Inspired by the power suit, Colour celebrates all women.
That's what the invite said, and after some gentle stalking of Nandi's Instagram (1.2M followers!), we were sold, and we wanted to see her first NYFW fashion show!
Colour by Nandi Madida
And here are some of our favorites…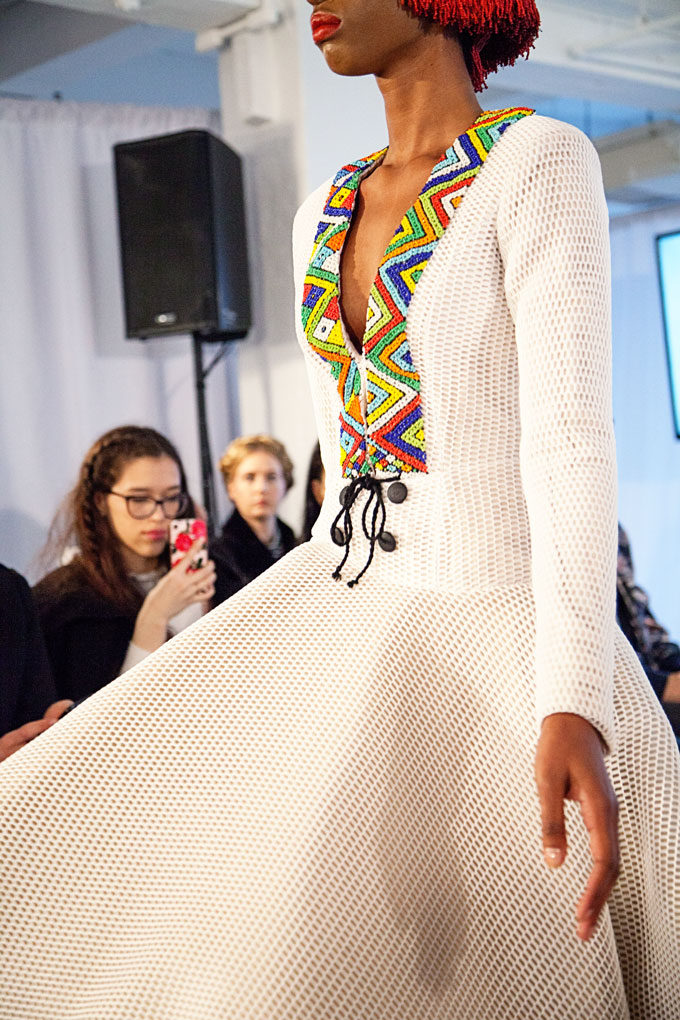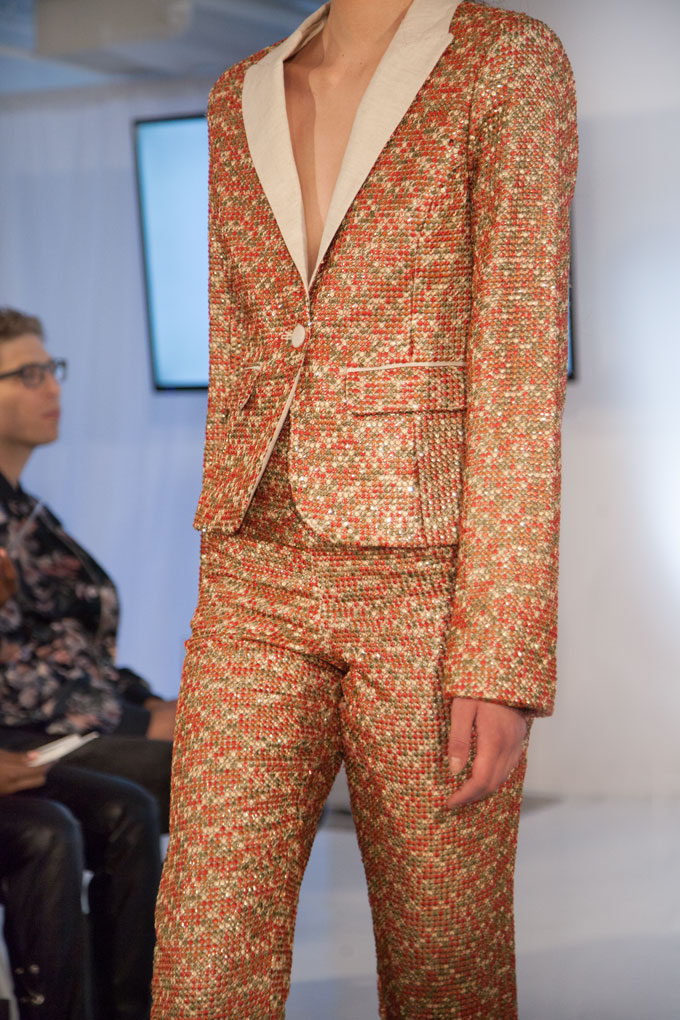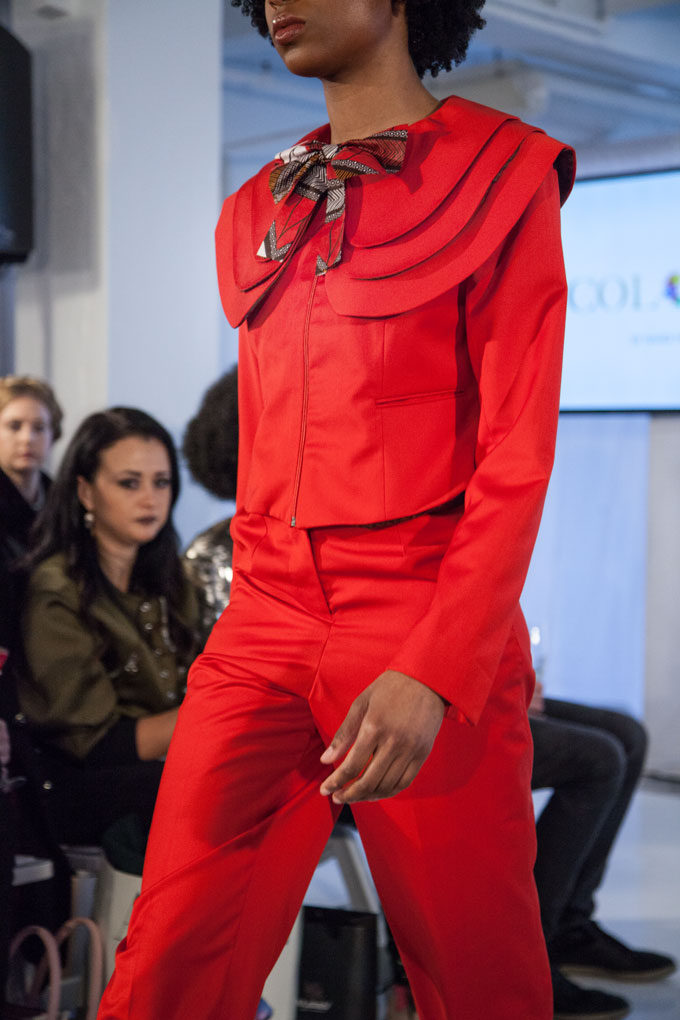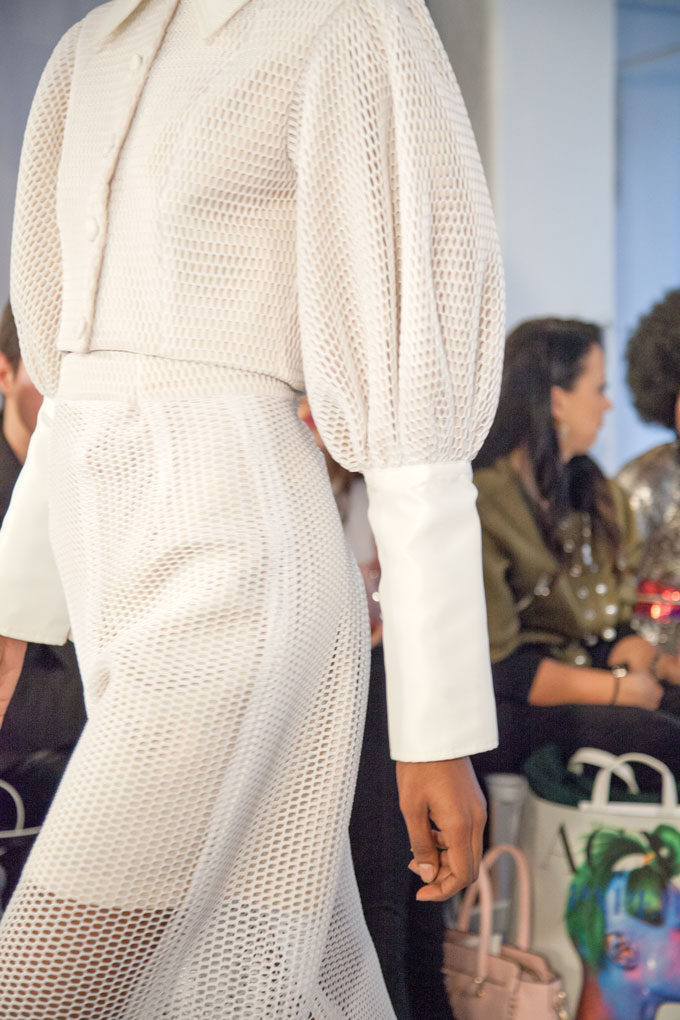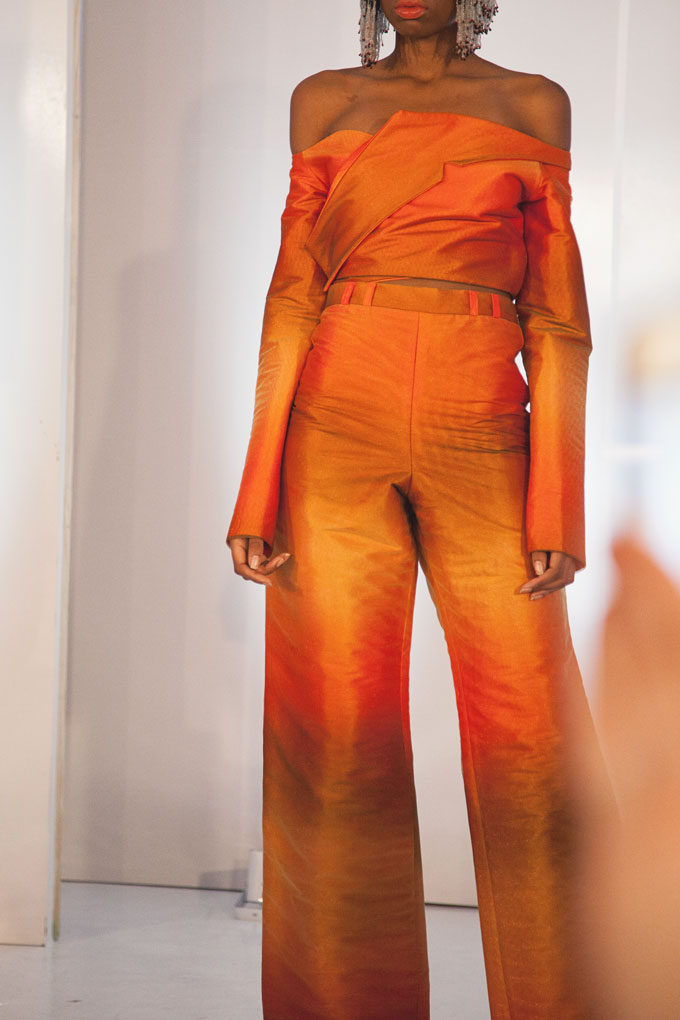 The collection…
Consisted of interesting silhouettes, cute collars, fabulous sleeves, pops of bright color, and lots of gravity-defying waaaay off the shoulder looks! Shown on the 12th floor of an industrial building, Studio 450, with its gritty views and shiny white-everything, made a perfect backdrop for the show. The DJ pumping out thumping catchy beats, and the models in beaded wigs strutting down the catwalk all made for a great show. We loved!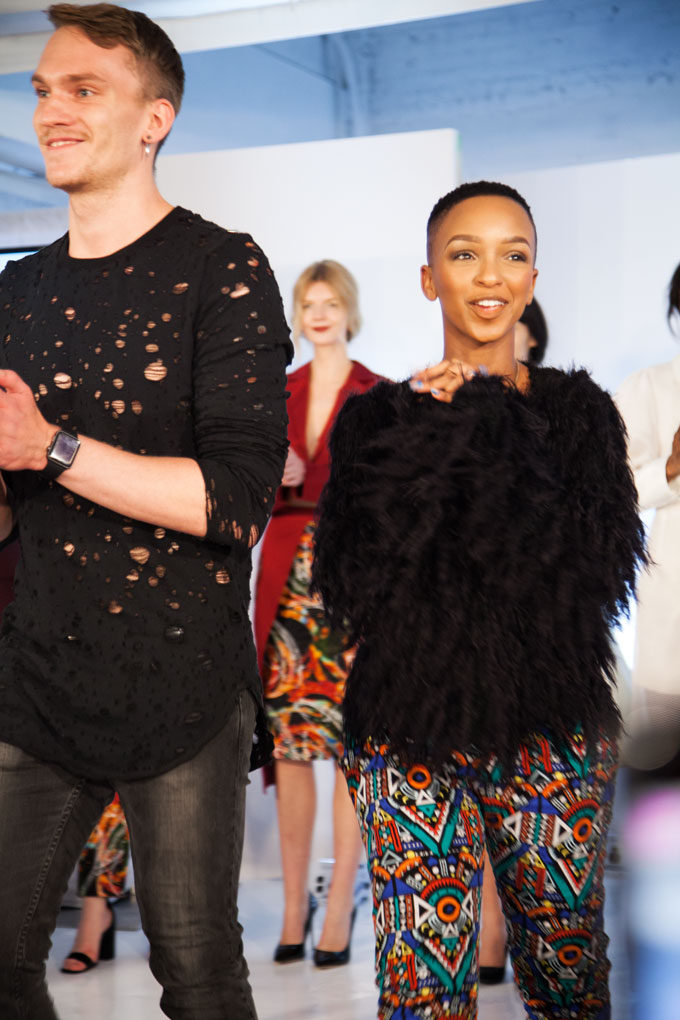 Real Life New York Fashion Week Stories
A big part of the enjoyment of going to fashion week is deciding what we're going to wear! Being an observer at NYFW will forever be a thrill and we love the challenge of putting together the perfect, "casual-cool-I'm not trying-it's pouring outside" look.
Here, Lora may look like she's just casually crossing the road (she is). What you don't see are the Band-Aids and panty liners attached to her ankles. Let me explain. Lora opted for a cute and casual bootie for her outfit, rather than her regular elegant heeled number. Deciding that she wanted to be able to dash around the city, she was looking forward to being able to run if she had to! Sadly, that was not to be. Within 2 blocks of parking the car and walking our way towards lunch (only 18 blocks away, Annabel's – omg the pizza!), Lora was crippled by new-shoe-blisteritis. Lucky for Lora, however, I recently re-upped my CPR/First Aid training and was able to provide triage with the contents of my "just in case" pouch. Yup, it worked a treat. We are survivors.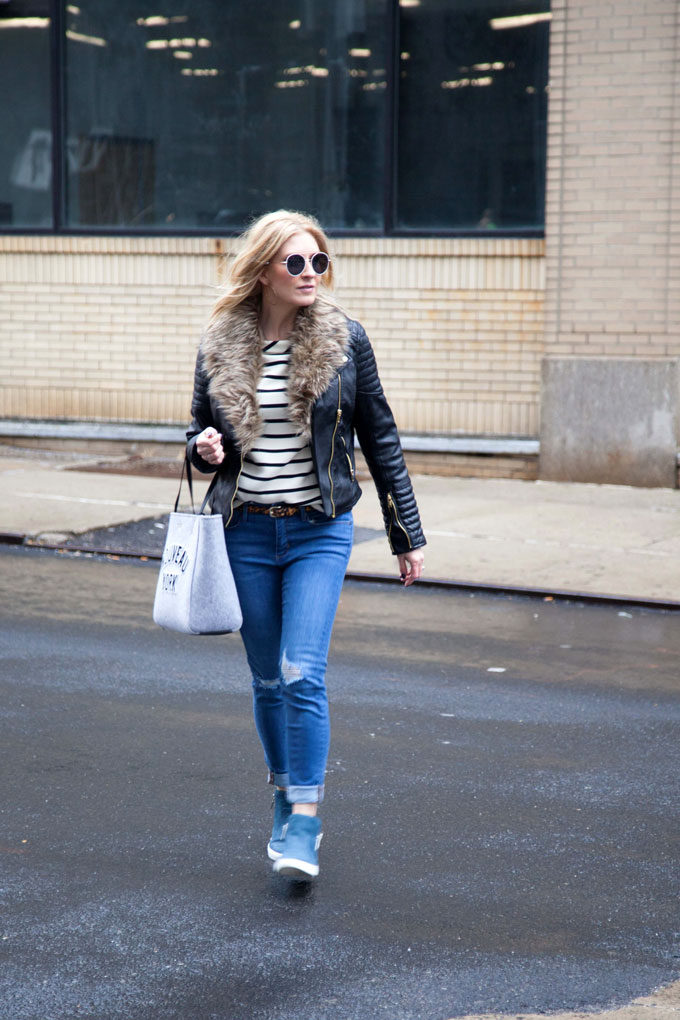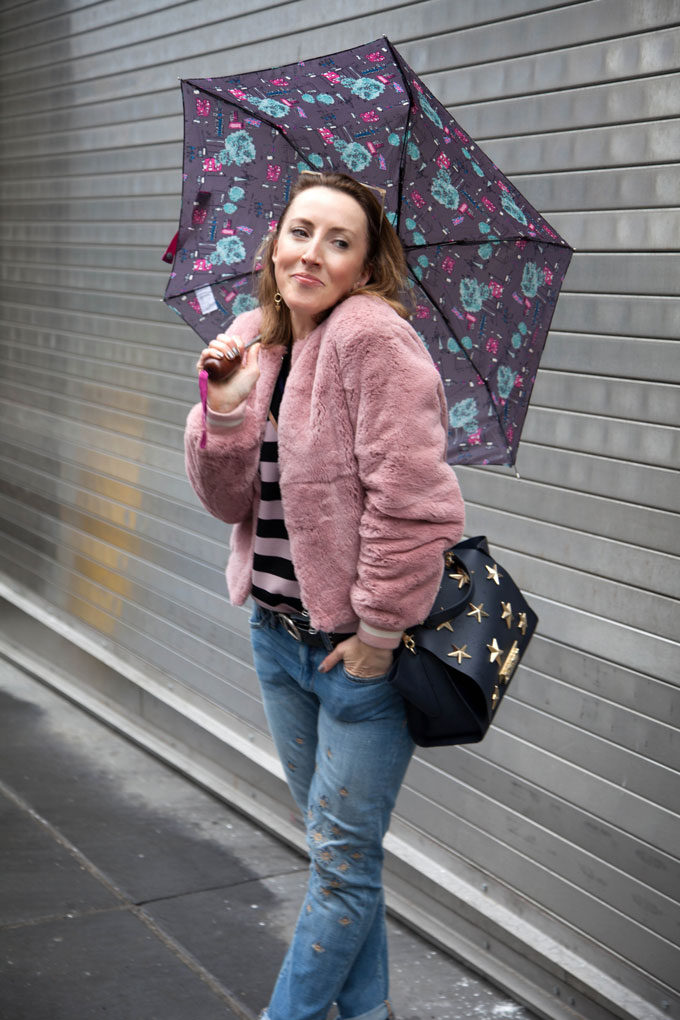 "Are you guys doing outfit shots?"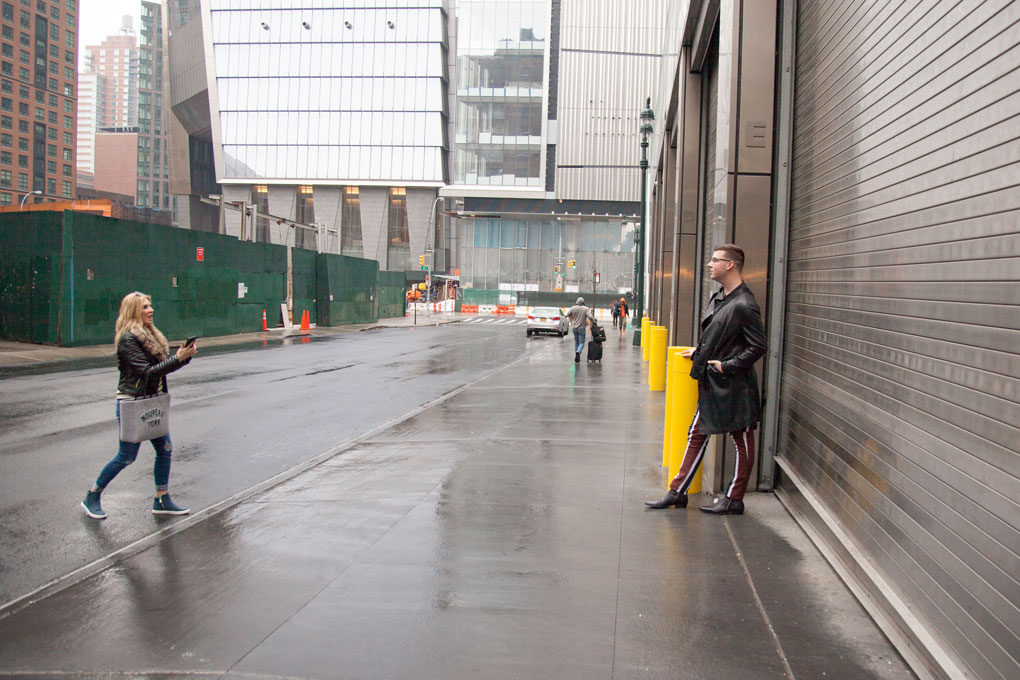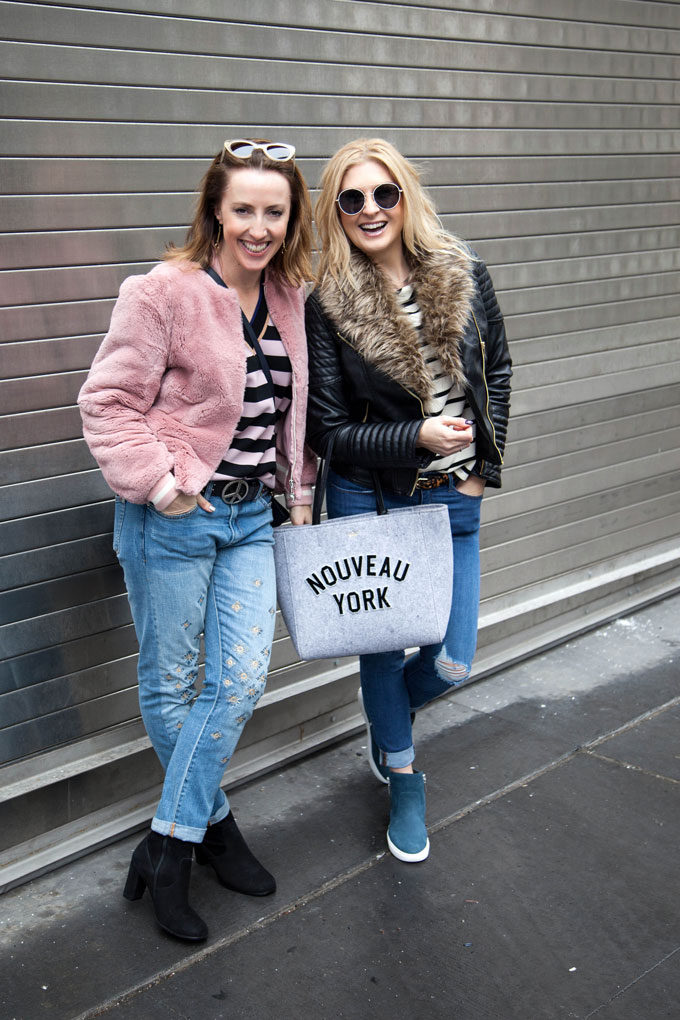 If people watching were a sport…
We LOVE being inspired by what the rest of the crowd are wearing at these shows, and admiring those that take awesome fashion risks! We saw over-the-knee army green boots with matching extra puffy puffers. A lot of dad sneakers on perfectly sane-looking women, whyyyyyy? White ankle booties – how do they maintain that in NYC?? Beautiful hair-fros. Grafitti covered entire face-covering masks…and lastly, one that we'll be adopting, berets! We can't wait to reunite with our past love, the beret! Time to go shopping!
See you on the other side of summer, NYFW! xx
---
Pics: Lora / Words: Bev