If you're a Good News Restaurant groupie (of which there are many), you're well aware of their recent facelift and makeover. If you haven't been in a while, get on over there and fall in love with them (Woodbury) all over again. Carole Peck – the fresh-cuisine queen in these parts – invited us over for a peek and a bite to eat. Be right there, Carole!
Post sponsored by Good News Restaurant and Bar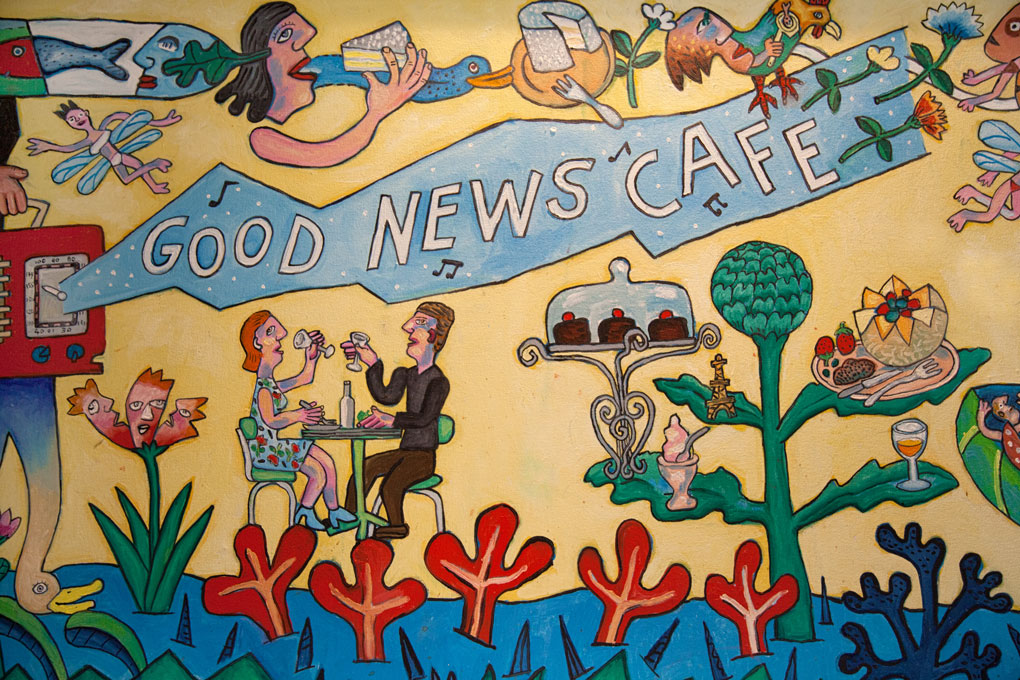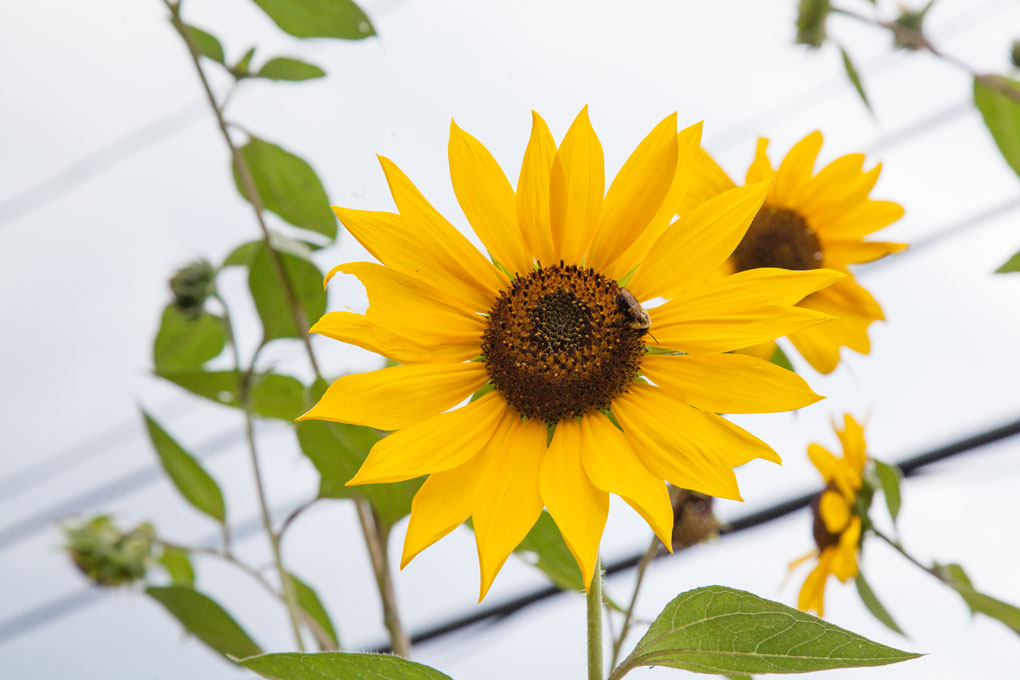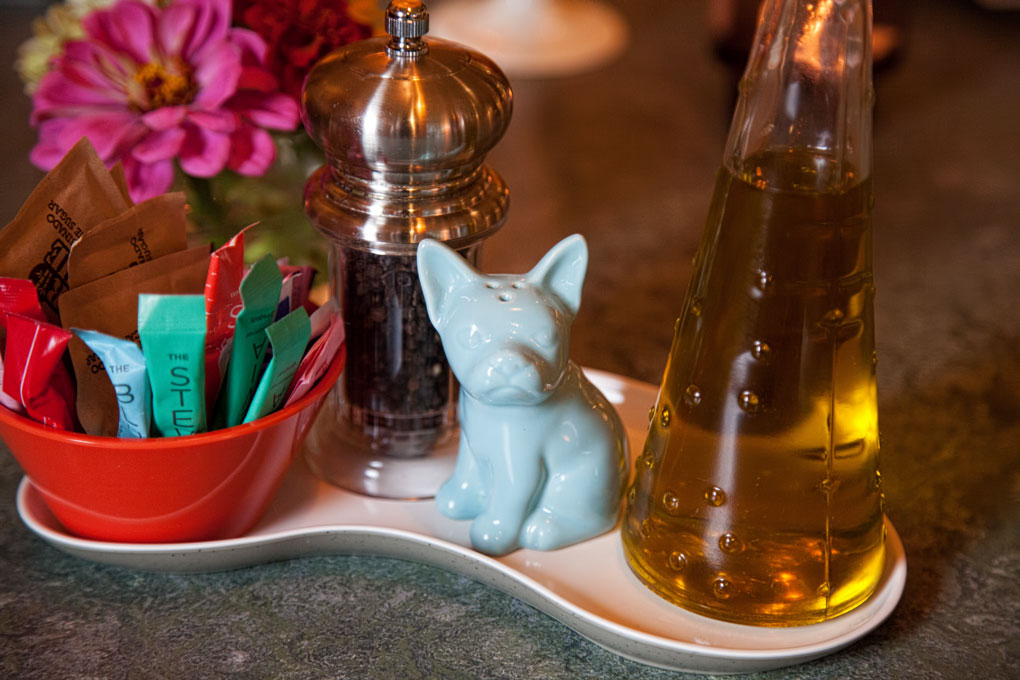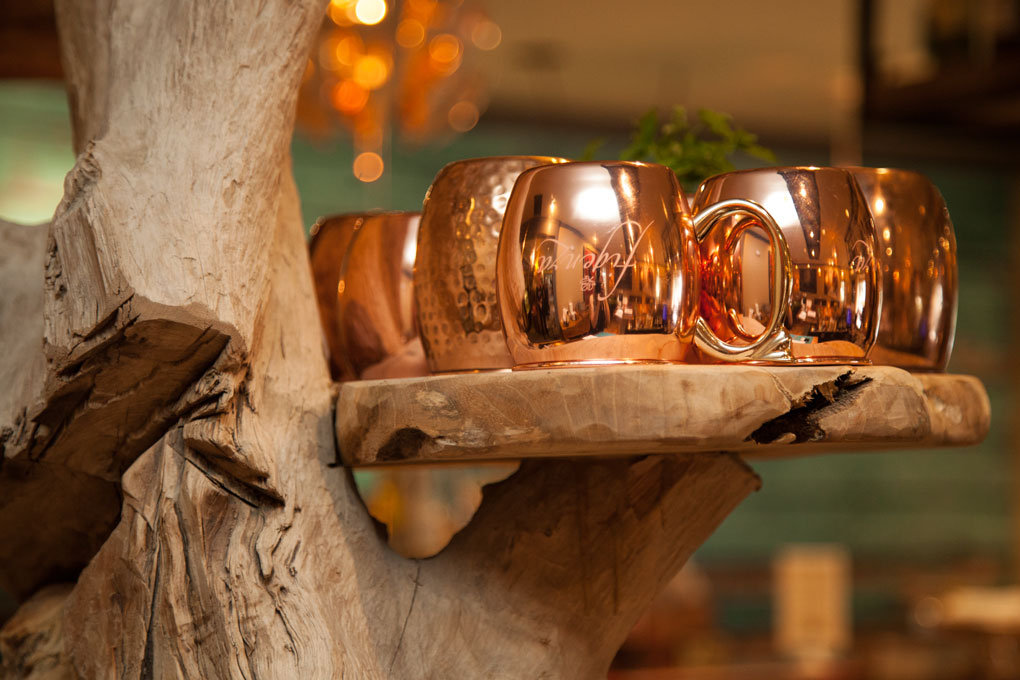 Eat Good Food, Drink Good Wine
The menu for vegetarians, vegans, gluten-free, meat, and fish eaters will delight everyone equally. It's as farm-to-table fresh as you can get – and be warned, you may have a hard time choosing, so do as we do and study the menu before you go!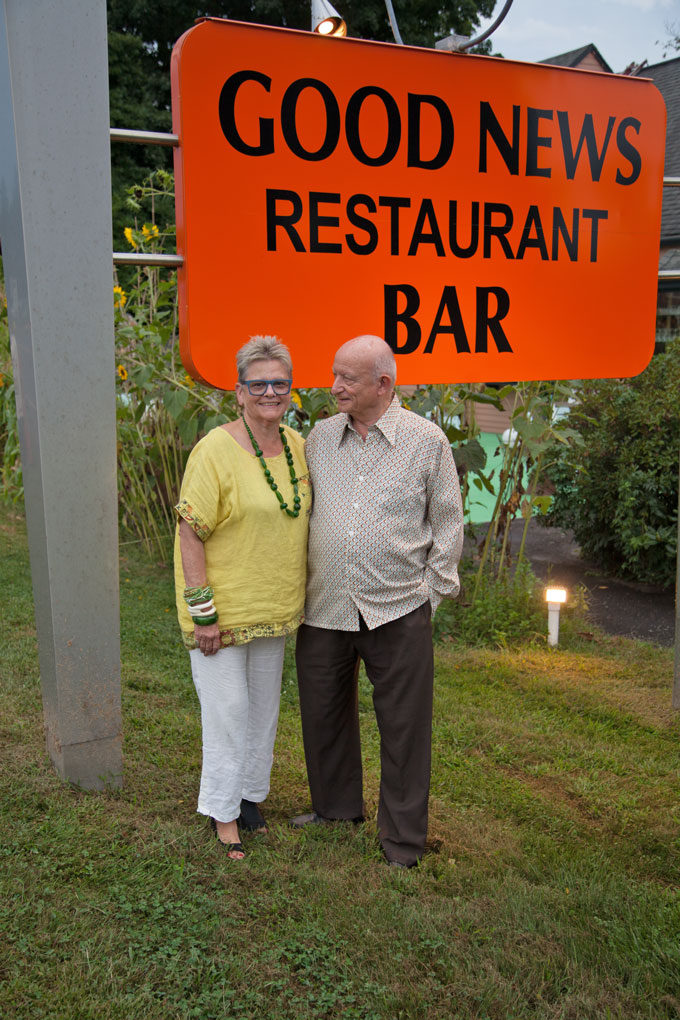 Ok, so here we are. With Carole Peck, getting a tour of the new layout and decor at the 25-year-old restaurant, sampling some "Peck-recs" (we made that up; good eh?!), and chatting. We love listening to Carole's stories about working in the restaurant business since graduating from Hyde Park Culinary School in 1973, the second year it allowed women to attend! #wcw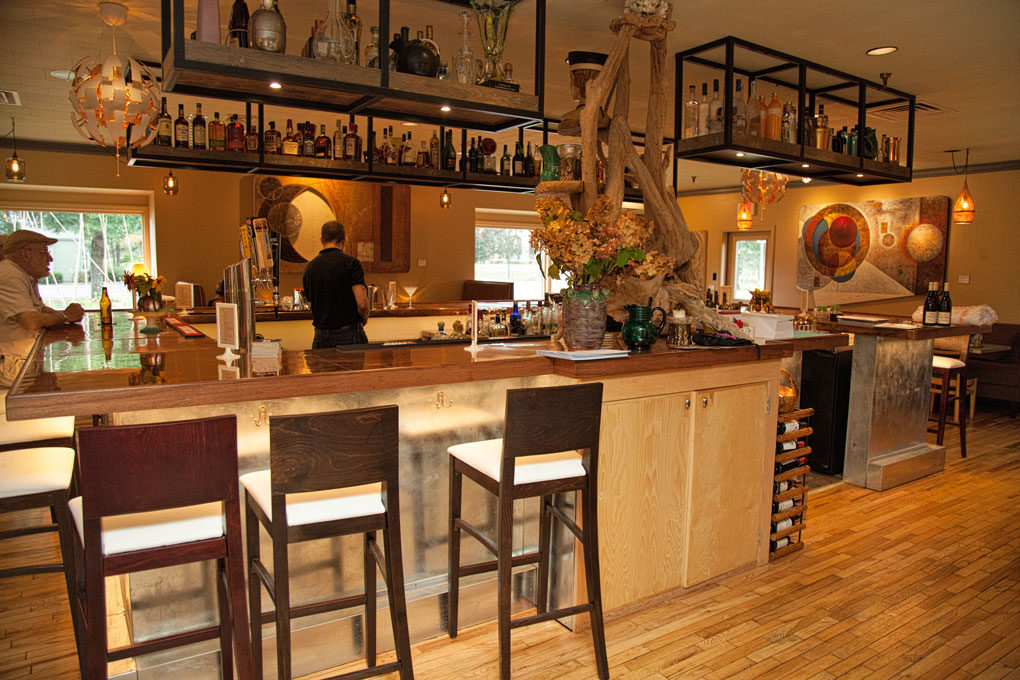 Bar life
When Carole opened Good News Café 25 years ago, 8 seats at the bar was a lot. Today, more people want to eat at bars, hence the gorgeous new copper-clad one in the main dining room with seating for 22-24!
With the new bar comes a new snack menu offering dishes such as smoked trout dip, avocado pico de gallo, and artisanal cheeses. Also, good news (?), they now have beer on tap.
It's a friendly bar to hang out at, and we love Jon, who makes us snort-laugh with his one-liners.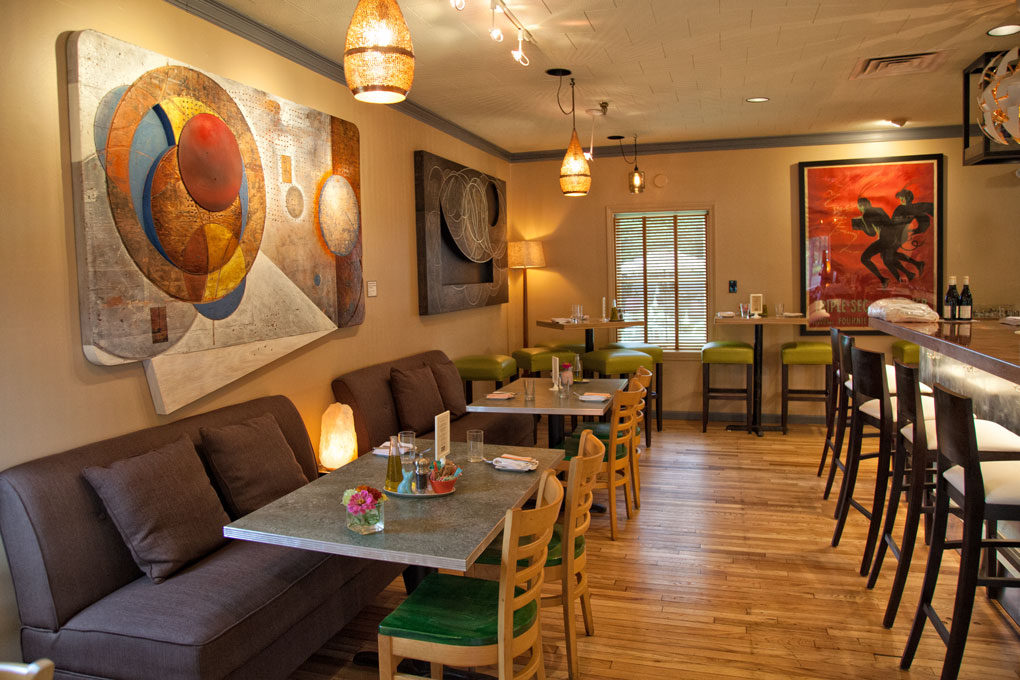 Modern-Peck
When we asked Carole to describe the new décor, she declared it, "Modern-Peck" which is actually the perfect description. She has repurposed, thrown in some modern new features, and scattered many of her and Bernard's own antique collection throughout.
Good News Restaurant has an upscale but comfortable, artsy feel…we're going with "classy hipster"!
What was once the "radio room" has been given the feng shui treatment with spiral light fixtures and a collection of mirrors covering the walls. The colorful "garden room" in the middle is soon to have large glass doors (not French doors, Carole admits she's tired of those) opening onto the outside dining area which has doubled in seating capacity. It's a great spot to host a party, FYI.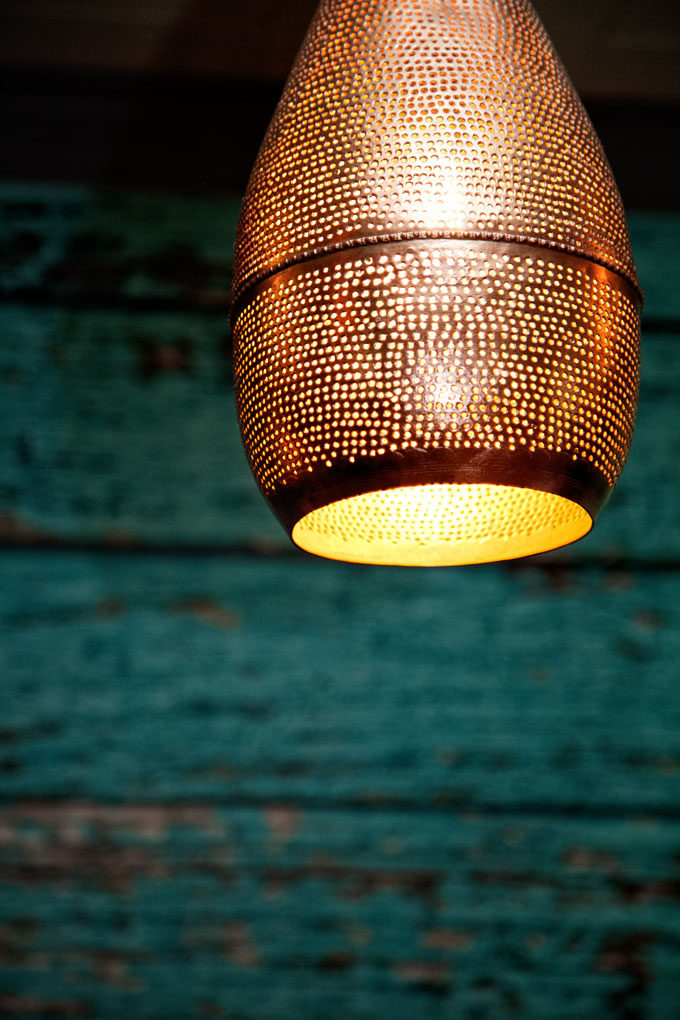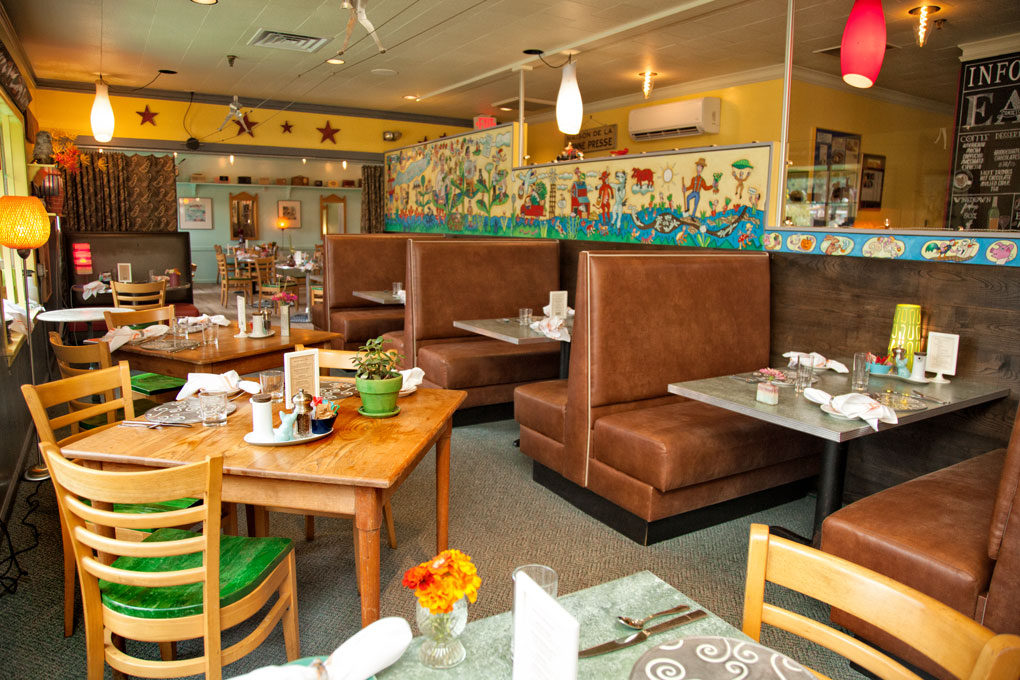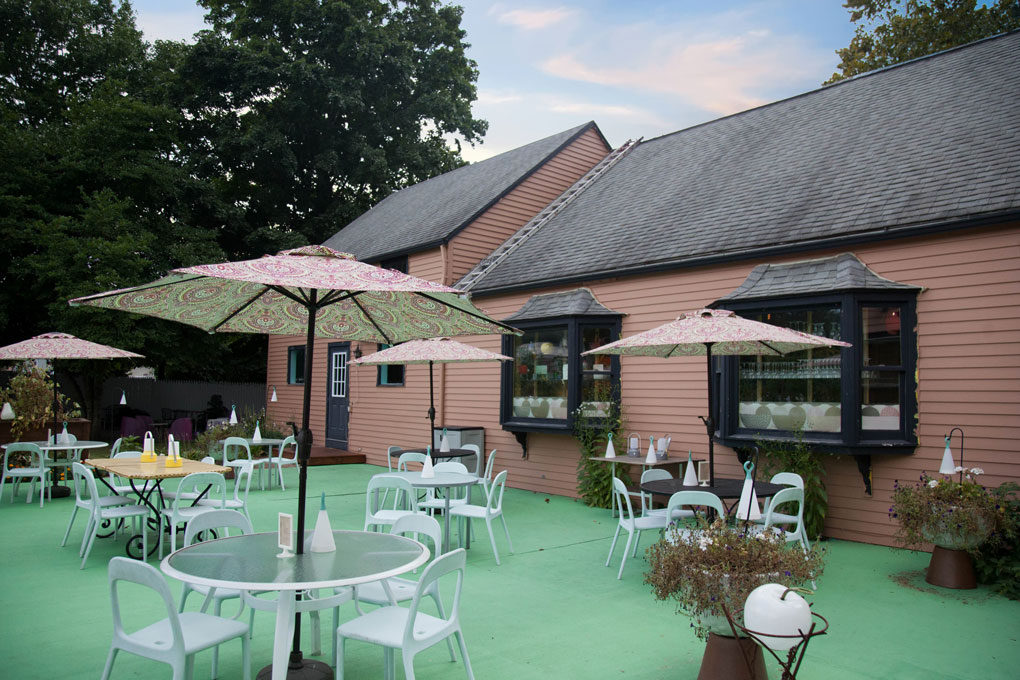 The outside dining area is surrounded by a vegetable garden border…and the occasional gnome.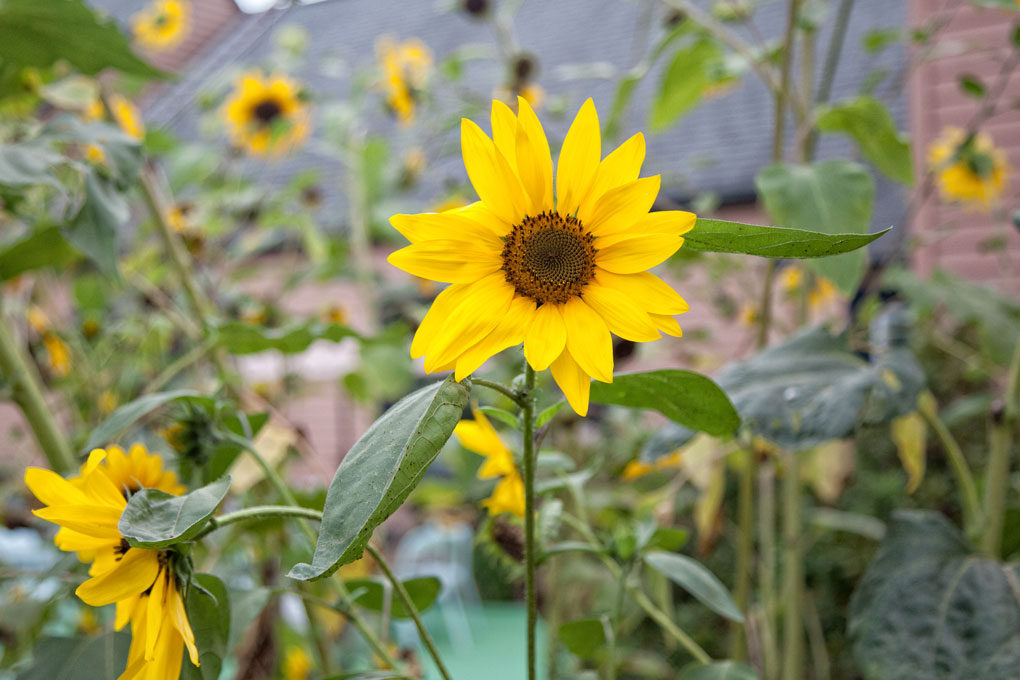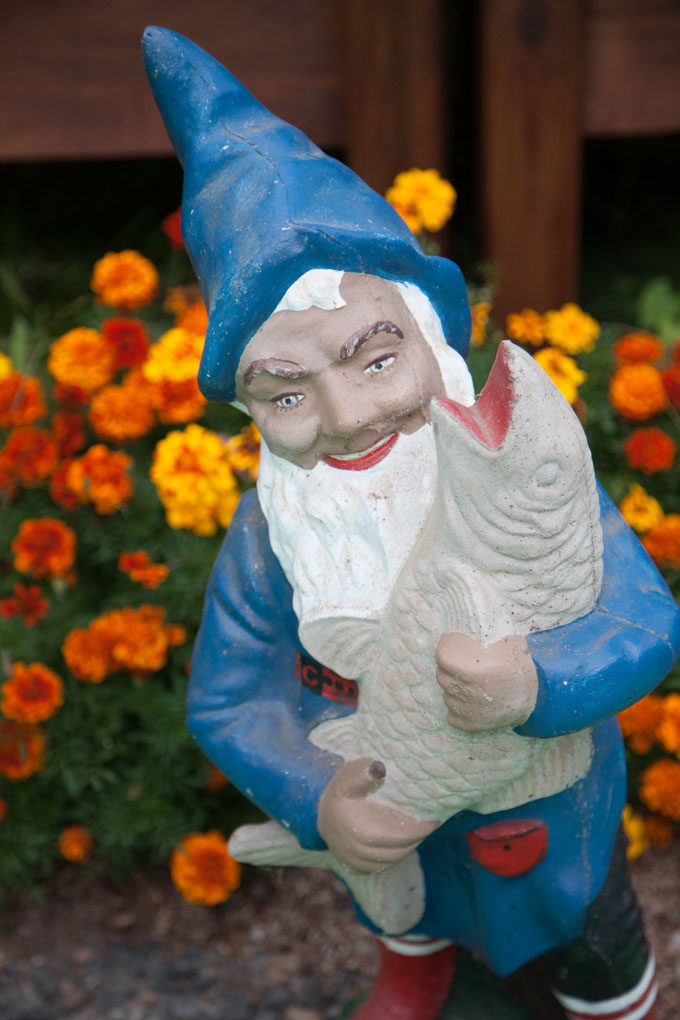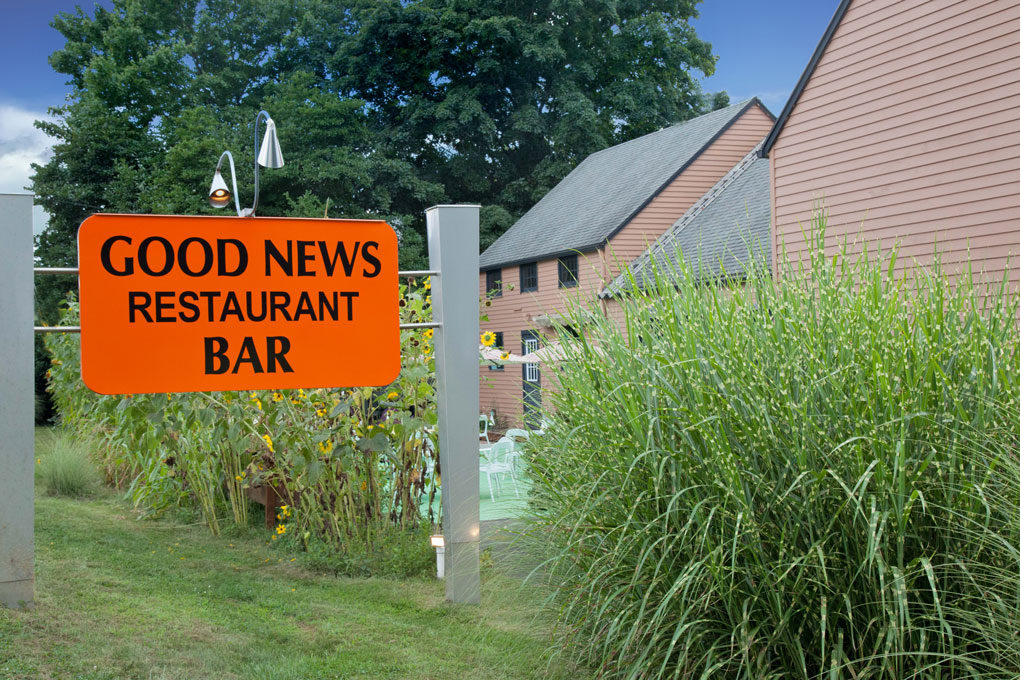 Carole describes herself as the granny of cooks. She's been serving up farm-to-table before it was fashionable, had farro on her menu since before anyone knew what it was, and is always a trailblazer. It's no surprise that our first encounter of "straws by request" happened at Good News. CP, you rock!
And now, Qs with Carole…while we eat our veggies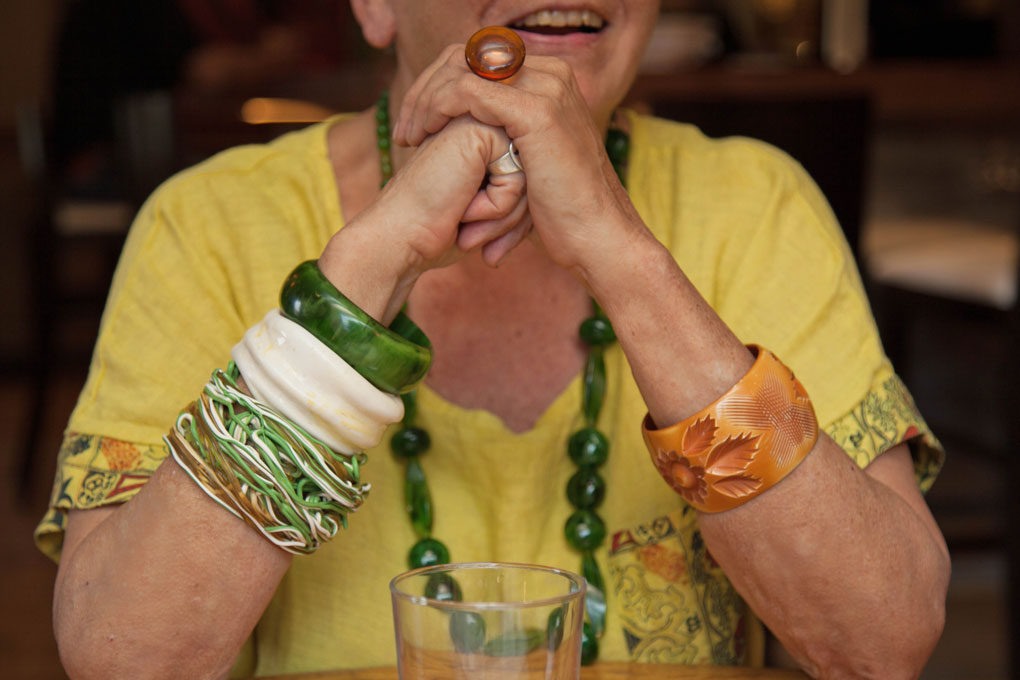 Name your fave celeb chef…
Yotam Ottolenghi – I relate to his cooking.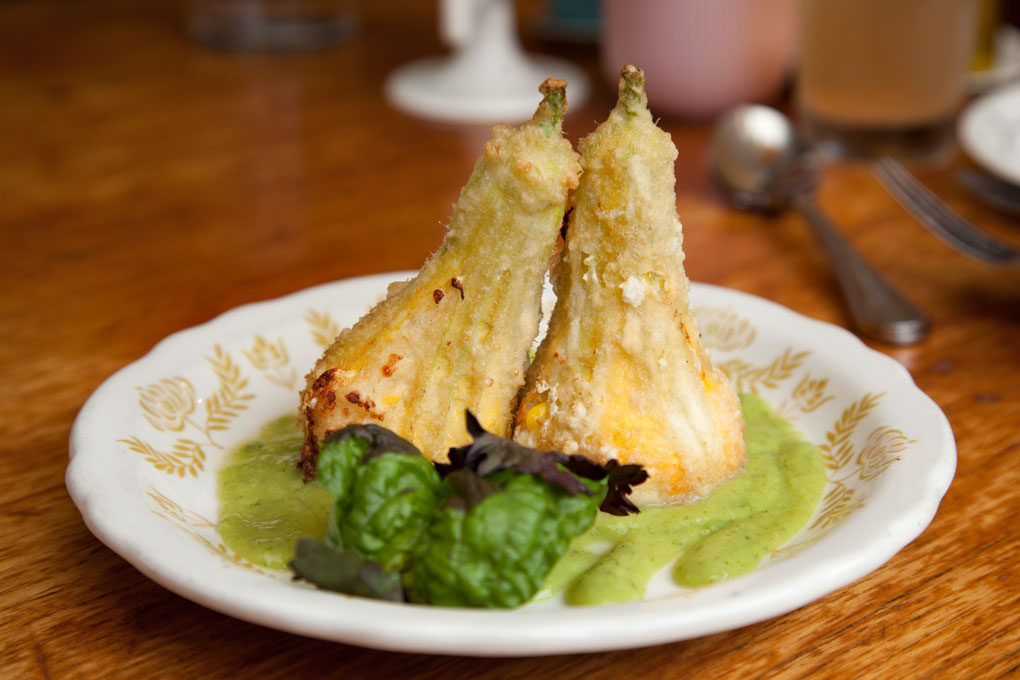 Ingredient you're loving right now?
I like sumac. It's got a great Mediterranean taste that you can't quite figure out what it is. And right at this minute, it's eggplant! This is the only time of year that I think they are great.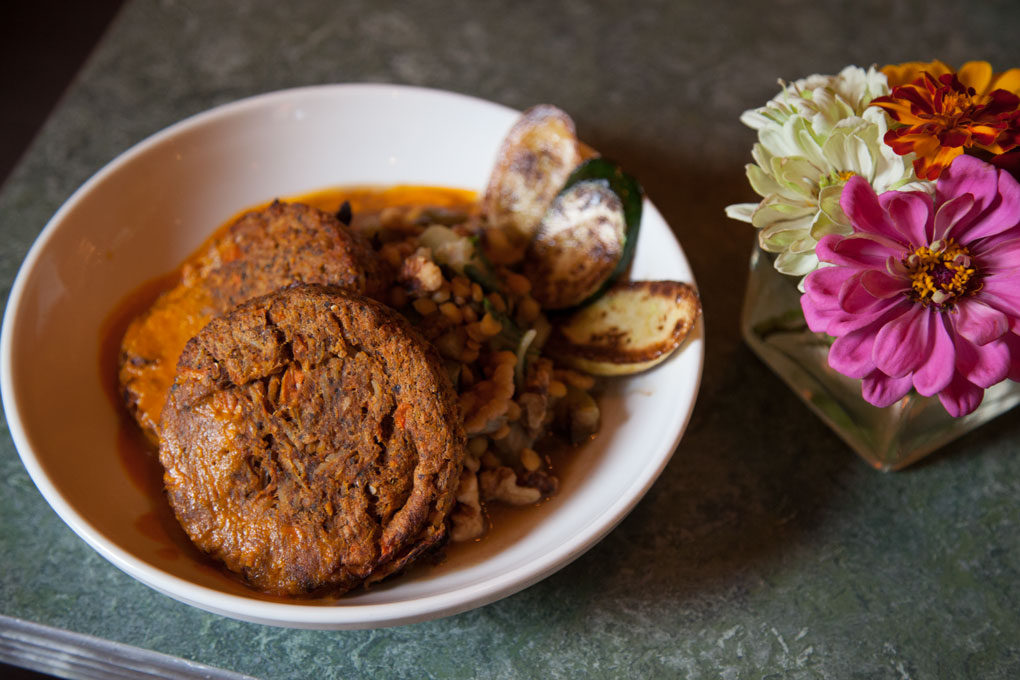 What do you eat on repeat?
The market catch with horseradish crust, beets, spinach, and matchstick potatoes. I'm a big fish eater. I also love my Caesar salad.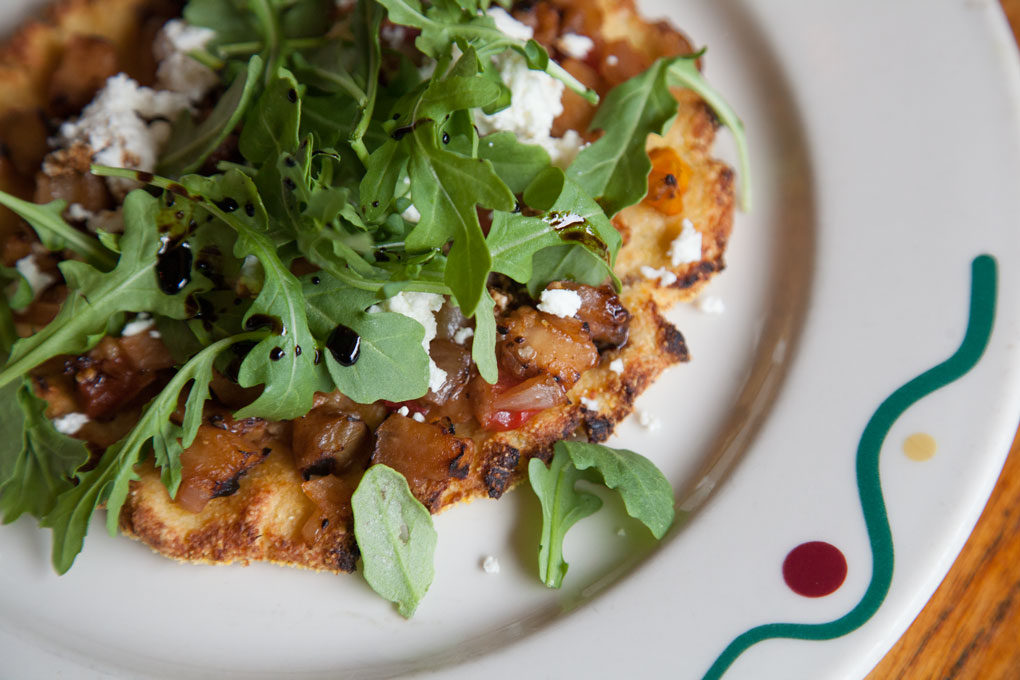 What or who were your cooking influences growing up?
I'm Eastern European and grew up with Jewish and Russian cuisine. My parents would take us to Chinatown. We grew up in Newburgh, NY, and they'd take us to German restaurants and Katz's Deli. I love the culture of food.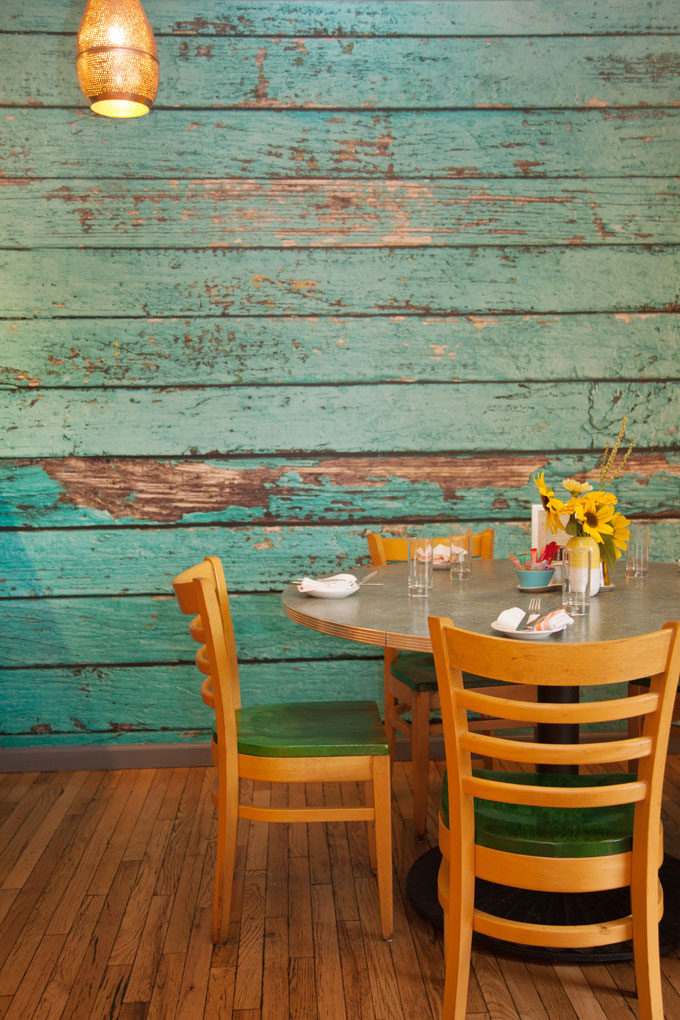 When you're not cooking, what are you doing?
We love going to the movies. We're closed on Tuesdays and not much is open…but you can always go to a good movie. We go to New Haven quite a bit to see artsy films.
Name a celeb who you would like to cook for and what would you cook?
Michael Fassbender. I'd like to cook for him. We can make creamed corn together. (?this is why we love Carole!)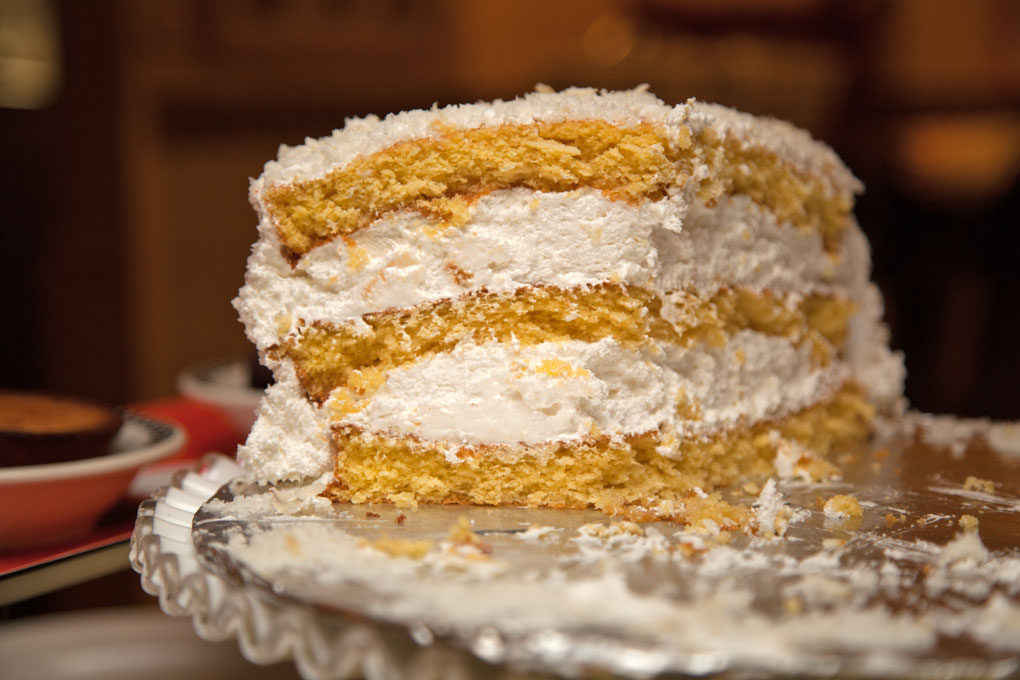 Hmm, who'd we like to make creamed corn with? Food for thought! ?
---
694 Main St S, Woodbury, CT 06798
203.266.4663
Pics: Lora / Words: Bev