It's pumpkin season!! We can't get enough of them. Big orange ones, cute white ones, stripy warty ones…we love them all! We've got 5 Connecticut, family-run pumpkin farms you need to visit this season…which also happen to be the perfect spot to snap your best Instagram pics! Fact: pumpkin patches make for great family memories (and photos)!
Post sponsored by CT Visit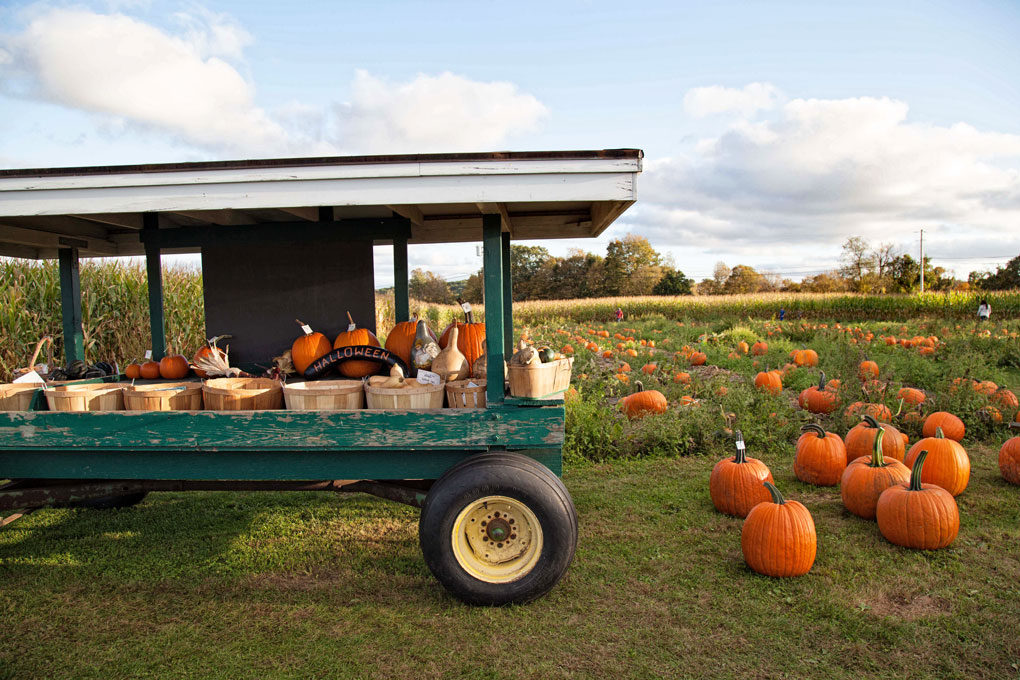 Address: 106 Ridge Road, New Milford, CT 06776
Season dates: Every weekend in October, including Columbus Day, from 10 AM to 5 PM
Admission?  Free admission & free parking; $3 per person for corn trivia maze; other activities are free!
The Harris family can't wait to share their beautiful farm with you. They have a pick-your-own pumpkin patch so you can find the perfect jack-o-lantern, many different varieties of decorative pumpkins & squash, Indian corn, and winter squash (acorn & butternut) for cooking.  While you're there, enjoy the corn trivia maze, farm animals in the barn, a short hayride, and sit at a picnic table where you can take in the beautiful view!
---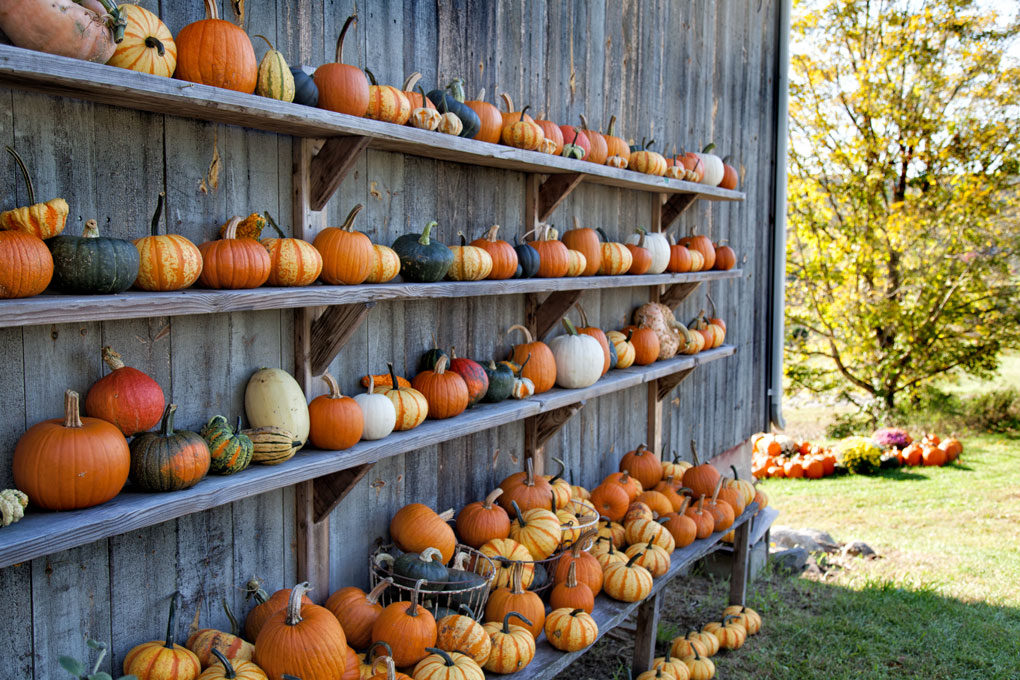 Address: 40 Angevine Rd, Warren, CT 06754
Season dates: 2018 Harvest Season 9/29 – 10/28 (2018 Christmas Season 11/17 – 12/24)
Admission? No charge!
Angevine Farm grows many unique varieties of pumpkins, squash, and gourds and welcomes visitors to their pick-your-own patches scattered around their 196-acre farm. The main patch sits atop a mountain that overlooks the hills of Northwest CT – a perfect backdrop for family photos, picnics, and the occasional marriage proposal! Make sure you check out the Harvest Barn gift shop filled with local items like Goat Boy Soaps, maple syrup, honey, and pumpkins galore (in case you don't want to go patch-picking!).
---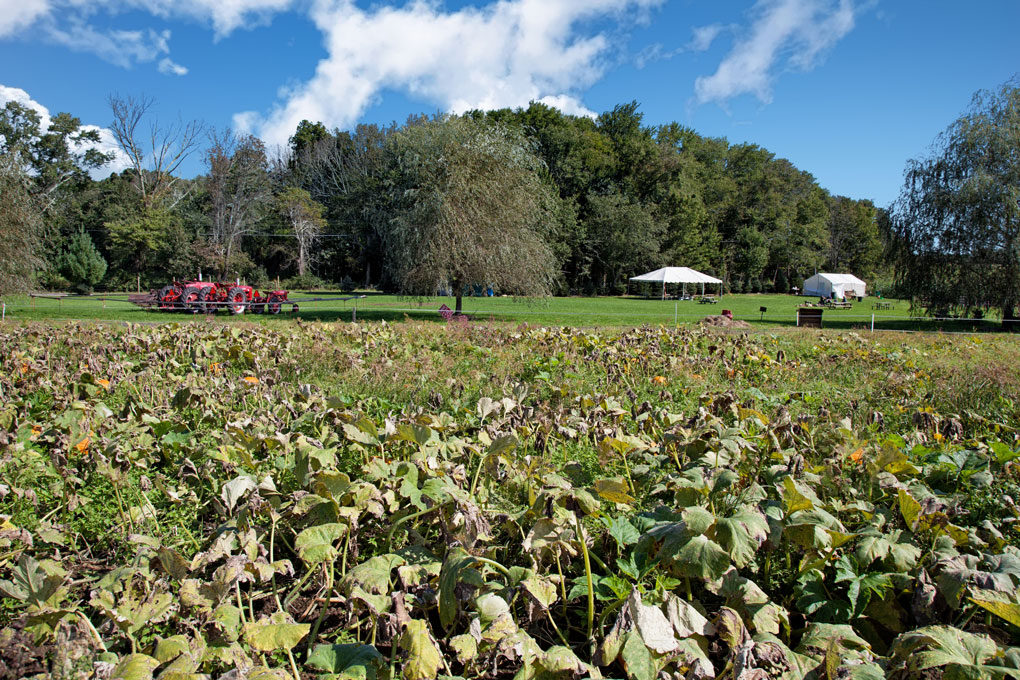 Address: 25 Sugar Lane, Newtown, CT 06470
Season dates: 2018: Saturdays and Sundays 10:00 am-5:00 pm 09/22/2018 to 11/11/2018
Admission? Free to park and roam the pumpkin patch. Additional pricing on the website.
Castle Hill Farm has a four-acre pumpkin patch with over 40 varieties of pumpkins, gourds, and squash! Grab a wheelbarrow, there's a pumpkin to suit everyone! This 5th generation family-run farm also has a 7-acre corn maze, unique hayride adventures, and a petting zoo. They offer birthday parties, private bonfires, and special events including showers and weddings from May- October!
---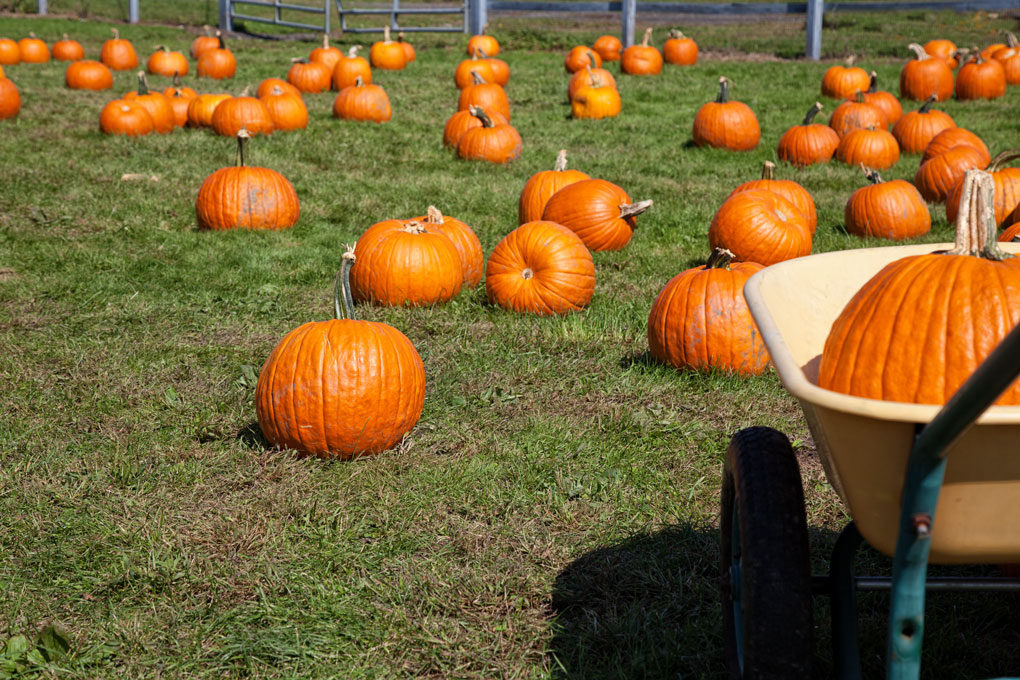 Address: 125 Plumtrees Road, Bethel, CT 06801
Season dates: Currently open 9-6 PM daily through Halloween
Admission? Free to visit, check the website for tour costs
There's nothing like Blue Jay Orchards to fully get you in the mood for fall. Enjoy picking your pumpkin from the patch at this 140-acre farm, and while you're there, enjoy some apple picking too! Pumpkins are placed in a field – good for pickers who don't want the plant matter! We love The Farm Market there for baked goods (you have to try the famous apple cider donuts) and a huge selection of jams, jellies, sauces, and fruit butters.
---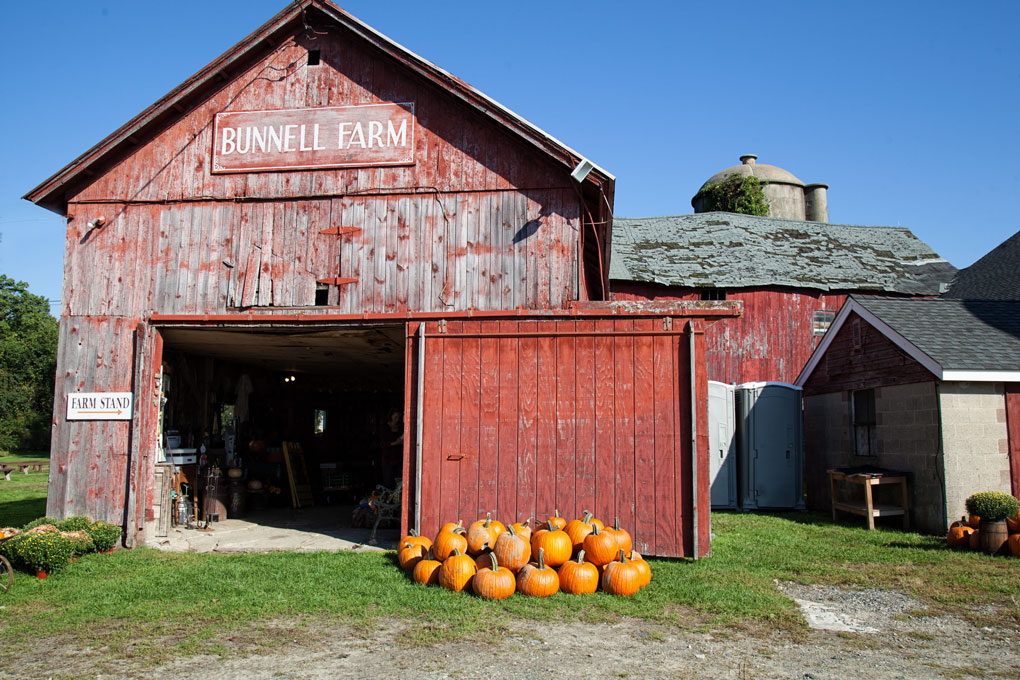 Address: 524 Maple Street Litchfield CT 06759
Season dates: Every weekend in October 10 AM to 5:30 PM
Admission? No fee
Bunnell Farm is off the beaten path, but you will love the drive through Litchfield's rolling hills to get there, guaranteed! This is a peaceful spot to get away from it all, breathe in the country air, and find the perfect pumpkin. Like all of the pumpkin farms we have featured, Bunnell Farm has been family owned and operated for many generations, and they can't wait to share their special part of the world with you!
Happy punkin' pickin' everyone!!
---
Words: Bev / Pics: Lora