If it's been a while since you listened to the Crash Test Dummies, do yourself a favor and listen to "Mmm Mmm Mmm Mmm" right now and enjoy the eargasm! Such a great song, and such a great band. That voice!! We recently caught up with Ellen Reid (and Brad Roberts joins in for some fun rapid-fire questions) to chat about their upcoming tour, the band's first time back together in 17 years, and other random topics…
You can catch them at the Ridgefield Playhouse on December 5th, but first, enjoy our interview!
It's been 17 years since you guys toured with the full band. What excites you about hitting the road again?
Ellen – Oh, a number of things. I don't have to make my bed or clean the bathtub since I stay at hotels, meals are prepared for me. Not having to scoop the cat litter box, hanging out with my bandmate friends, lots of laughs, and playing to an appreciative audience!
Any pre or post-show rituals?
Ellen – No, we're so dull! I'd love to say we have a group prayer or burn a bad book (laughs)! But no, we don't do anything. We sit around, drink our water, and then our tour manager says, "Ok, five minutes!" You could say that we cast a couple of longevity spells because we're going to need that now that we're older.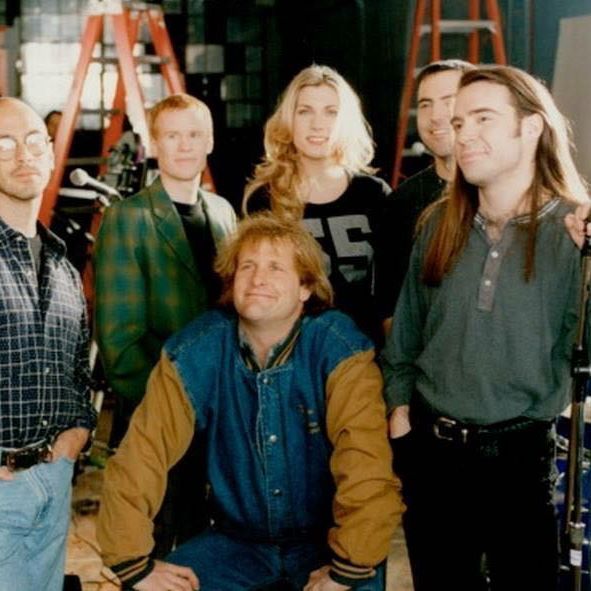 What's the most memorable moment with the band?
Ellen – It's hard to pinpoint one because we've been around a long time, 25-30 years. We've done and seen a lot together.
Some of the highlights were when Weird Al covered one of our songs. That was like ok, we've made it! Going to interesting places like Shanghai and South Africa. Those were really great opportunities. Some of the other musicians that we've played with were awe-inspiring. Very few people get to do and see what we did.
Basically, we've had horseshoes up our butts for 30 years! It's all been pretty great!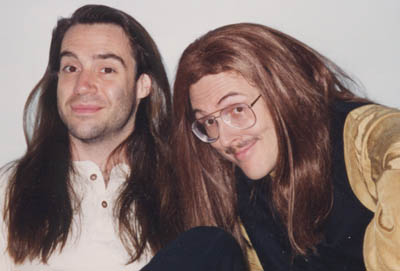 What makes you go mmm mmm mmm mmm?
Ellen – A lot makes me shake my head! Human cruelty and stupidity.
Any funny fan stories?
Ellen – At one point, when we were at the peak, there were girls hanging around wanting to meet Brad and Dan and the guys, and I get that. And I said to our tour manager, "How come there's no guys back here? Our demographic is like 18-30 and I'm 25 (at the time)." I'm like, "I'm ready, bring 'em back!" So he brings back 1 guy, who's maybe 17 years old. His face is completely acne ravaged. And so I've got my drink and I said, "Hi, how are you?" And he said, "What's Brad like?" I thought OMG, I'm a hideous monster. I'm a monster. That's about as raucous as it got for me on the road, I'm afraid!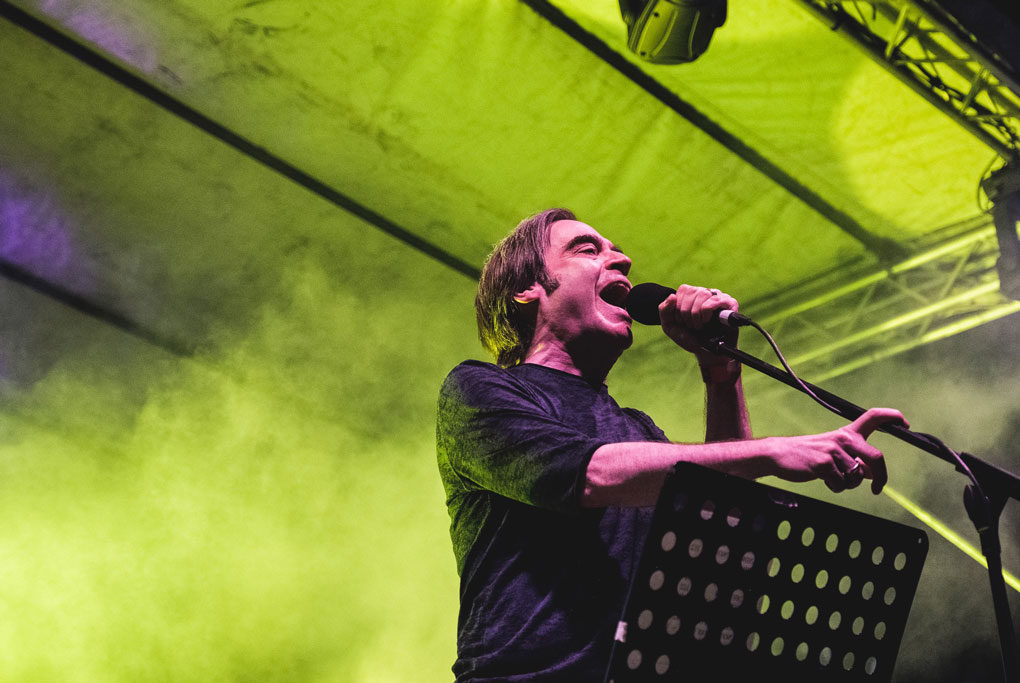 For those coming to the show Dec 5th, what can they expect?
Ellen – A rockin' good time. No pyro. No shirtless male dancers and no t-shirt guns (laughs). We'll play all their favorites. We play all but say 1-2 songs from God Shuffled His Feet and something from almost every album. It's going to be a good show. We sold out all through Canada. It's nostalgic for some people, you know?
What do you bring with you on tour that you can't live without?
Ellen – My hairdryer. I'm thinking why do I bring my hairdryer? Most hotel rooms have them. But they're bogus! I might as well just blow on my hair! And sometimes those shelf stable containers of soy milk because there's not a lot of vegan options in some places, but that's about it.
What's your porn star name (childhood pet name + mother's maiden name)?
Ellen – Deedee Kerr! We had a crew member and his was Sergio Wonderland.
Stop it.
Ellen – Or there's always Jacob Rural Route 3 if you go with the first street name you grew up on.
Anything else you want our readers to know?
Ellen – Um, I don't know. If you were around in the 90s or your dad was around in the 90s and played our stuff for you. It's a good show. Come on down! I don't know. What do people normally say? What did Jon Secada say?
I don't think we asked him that! LOL
Ellen – I did check you guys out and I saw you did "Just Another Day" in your video, and that is my number one guilty pleasure song. I love that song. It's epic.
And now for Brad's rapid-fire questions…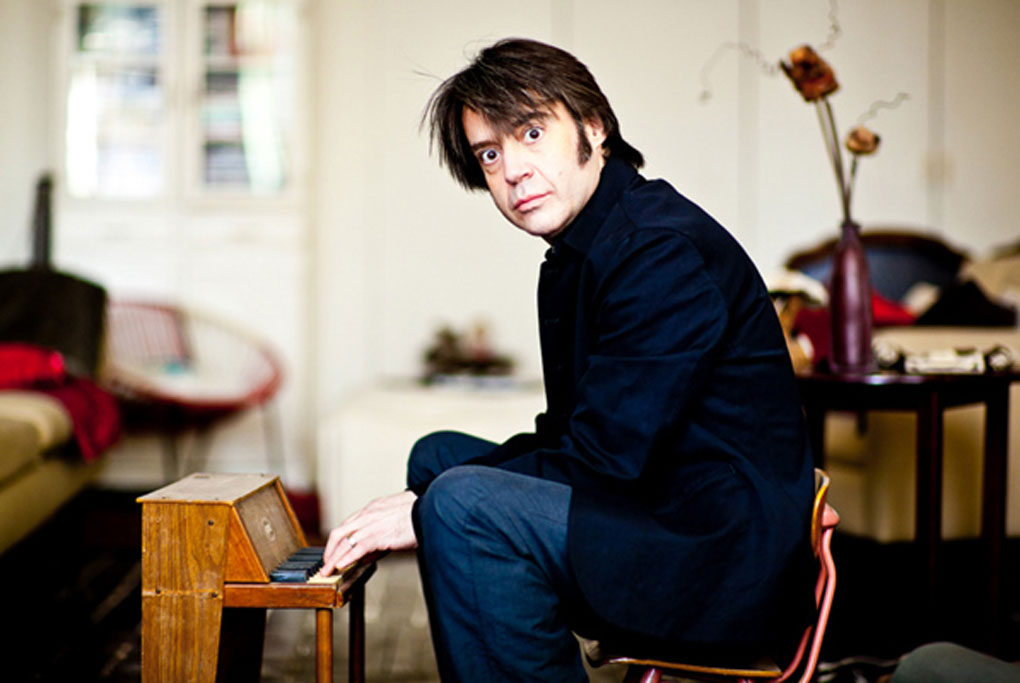 What's your porn star name??
Muggins Crook
What makes you go Mmm mmm mmm mmm?
Royalty checks!
What did (do) you want to be when you grew (grow) up?
Rich Little (impressionist, comedian) and/or Jaques Cousteau (marine biologist).
Who would win a fight – Spiderman or Batman?
Who is fighting who here? Superman would beat 'em both…
---
Thank you, Ellen + Brad!
Photos used with permission from Crash Test Dummies.