A year from now, you'll have wished you started today.
Well, my year is done and I'm so happy with the results of my Invisalign treatment!
Do you feel like you need a little teeth-straightening or have bite issues? Want to feel more confident with your smile?
According to Dental Associates, "Invisalign has designated Dental Associates of Connecticut as a Diamond Plus Top 1% Provider. This means that we have successfully treated more adults, teenagers and even children with Invisalign braces than any other practice in the area. Dr. Gilman and Dr. Gund are specialists in the science of tooth movement and have 20 years of experience with clear aligner therapy. They rank among the top 1% of orthodontists in the country with using the Invisalign technology."
Step by step to a better and healthier smile…
Step 1: Consult + 3D digital scan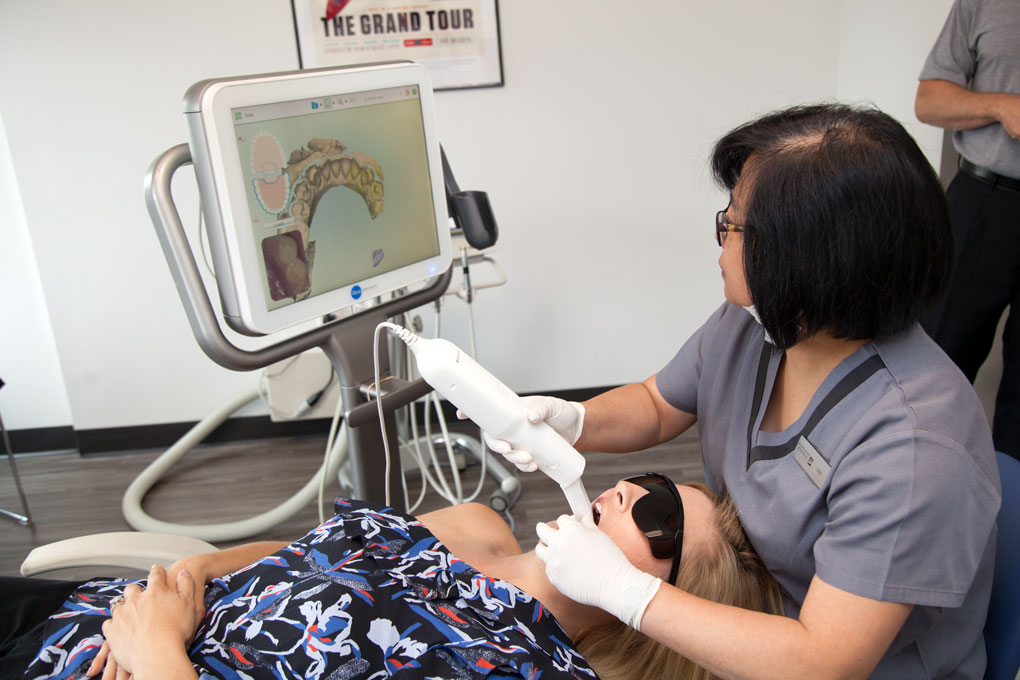 After a consultation with Dr. Gilman, a 3D digital scan is done to start the process. No more old school, gag-inducing trays anymore!
Then you wait a couple of weeks for the custom Invisalign aligners to arrive…
Step 2: Start wearing the aligners
After instructions from Dr. Gilman, I started wearing the aligners 22 hours a day. They're clear and most people never even noticed I had them in until I told them, and then they all did the same things; they peered closely at my mouth and asked all kinds of questions about how I eat with them (you just take them out!), how often do I change them (for me, every Sunday), etc.
Depending on your case (everyone is different!), the timeframe is different but can take 6 months or longer. Dr. Gilman works out a plan for each patient and is super detailed explaining what's going to happen. My teeth needed to move to fix my bite as my top teeth were lined up on top of my bottom teeth (bad) causing fractures, so it took me a year for the process to be complete.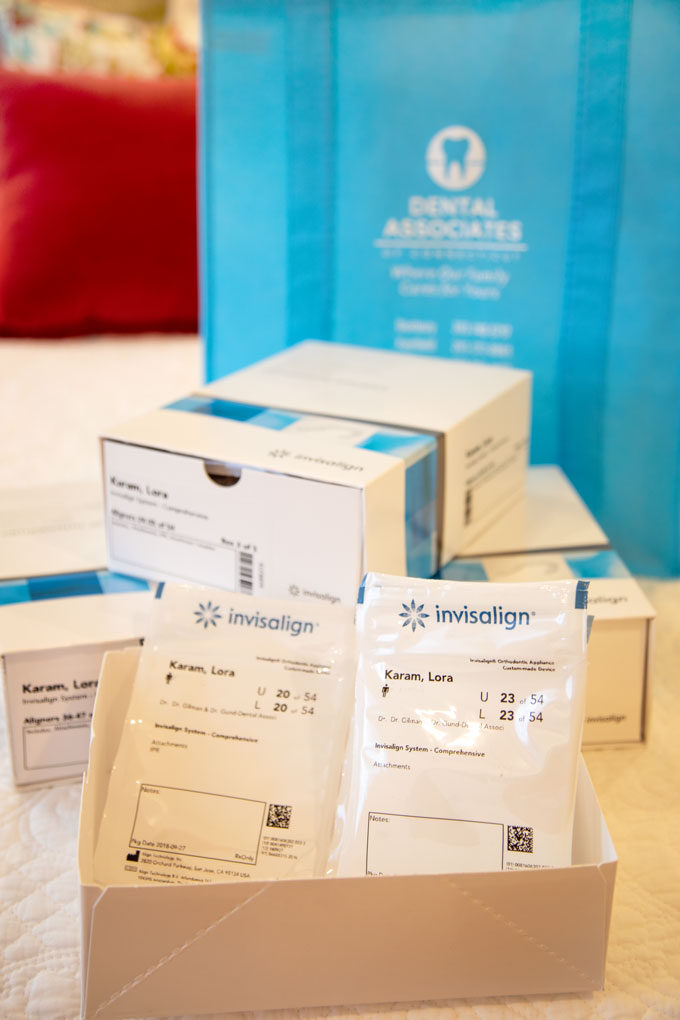 Step 3: Checkup appointments
I had regular appointments with Dr. Gilman about every 6 weeks or so to make sure all was going well and to see if I had any issues. Nope. This was super easy.
Watch the short video below for Dr. Gilman's explanation of why I needed Invisalign and see how my teeth moved over the course of a year (you'll also see a cool scan with my implant and a couple of crowns. More than you ever wanted to know about me).
Step 4: Wear retainer at night
Now that my plan is complete, I just have to wear my retainer at night to keep everything straight. As Dr. Gilman calls it, pajamas for your teeth! That's cute.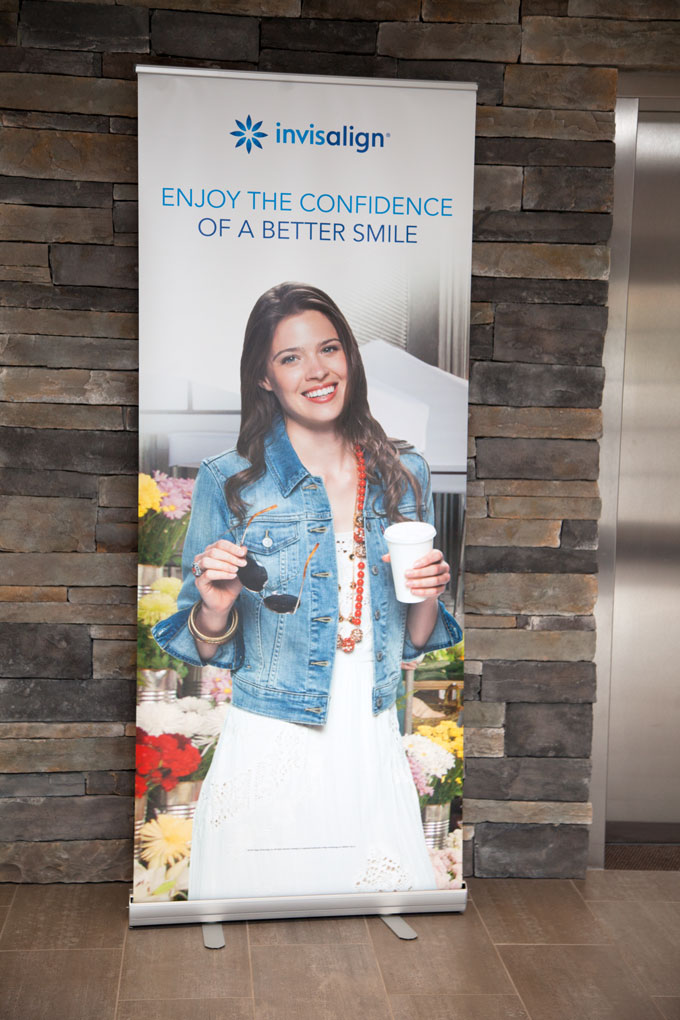 My thoughts?
I'm so happy with my smile and knowing that my bite is corrected. I can't thank Dr. Gilman and the staff at Dental Associates of CT in Newtown enough for being so amazing. Their high tech office is welcoming and perfect for teens, kids, and adults. Give them a call today to schedule a complimentary consultation. Tell them we sent you!
---
Dental Associates of CT – find an office near you!