Cool day trip idea #563 (or something like that…)! Visit the Old New-Gate Prison & Copper Mine in East Granby for a self-guided tour of early America's first state prison. Plus, take a trip 75 feet below into a chilly copper mine, originating in 1709! Adventurous, historical, educational, and fun, check!
Enter the address below into your GPS and take a beautiful drive to East Granby in Hartford County.
Location: 115 Newgate Rd. East Granby, CT.
Free parking. ?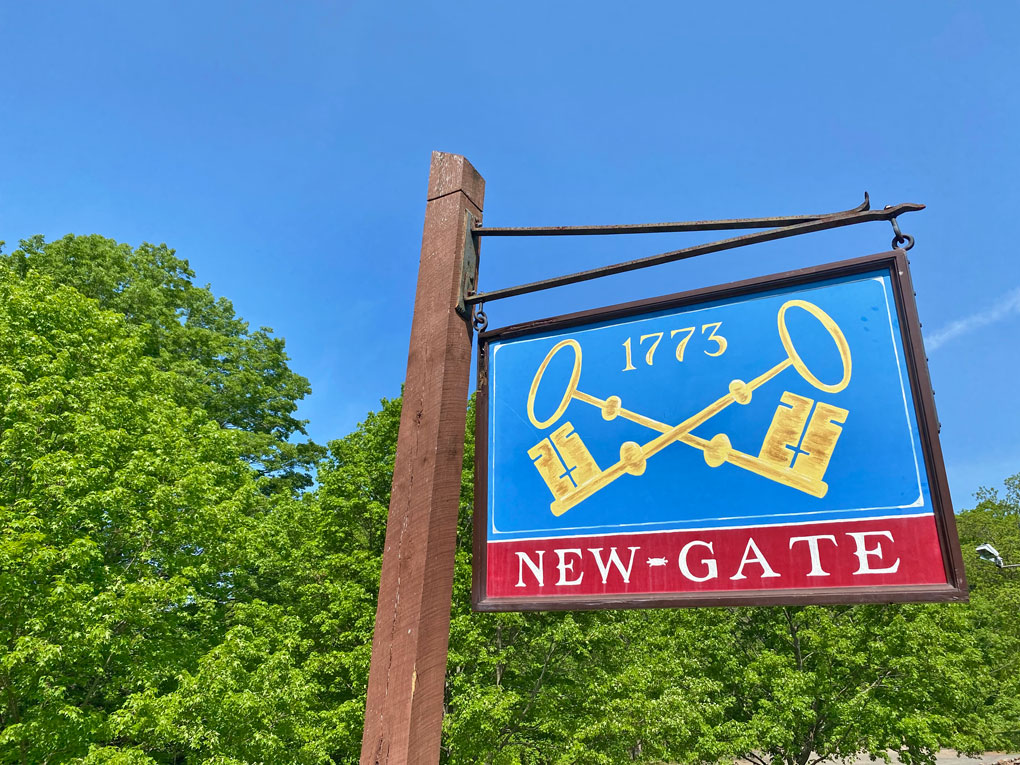 We were met at the museum by Morgan Bengel, the Museum Curator & Site Administrator, and can we add, knowledgeable superstar! Since shutting down for COVID, Morgan has been working hard to update the facility & experience at this important historical site. They just recently reopened at a limited capacity.
Our tour begins in the prison yard
After perusing the gift shop and visitors center, we walked out into the prison yard, where we found a gasp-out-loud stunning view! High on the hill up there!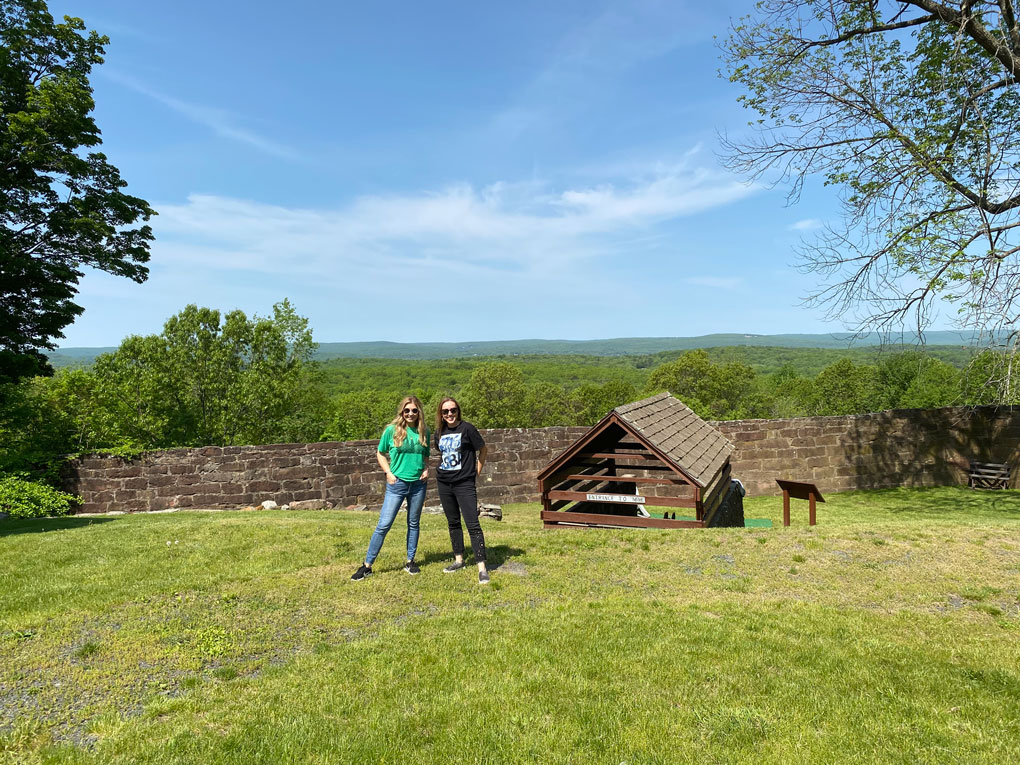 There's a bunch of plaques throughout the yard explaining different parts of the history and mechanics of the prison. The FIRST state prison in early America. Wrap your head around that!
By 1773, the Connecticut General Assembly sought a central prison to house its convicts. The unsuccessful mine (more on that later), with its labyrinth of caves and shafts, was explored as an option as an escape-proof institution in which isolated prisoners could be kept from society (Thanks, Wikipedia).
Spoiler alert: it wasn't escape-proof.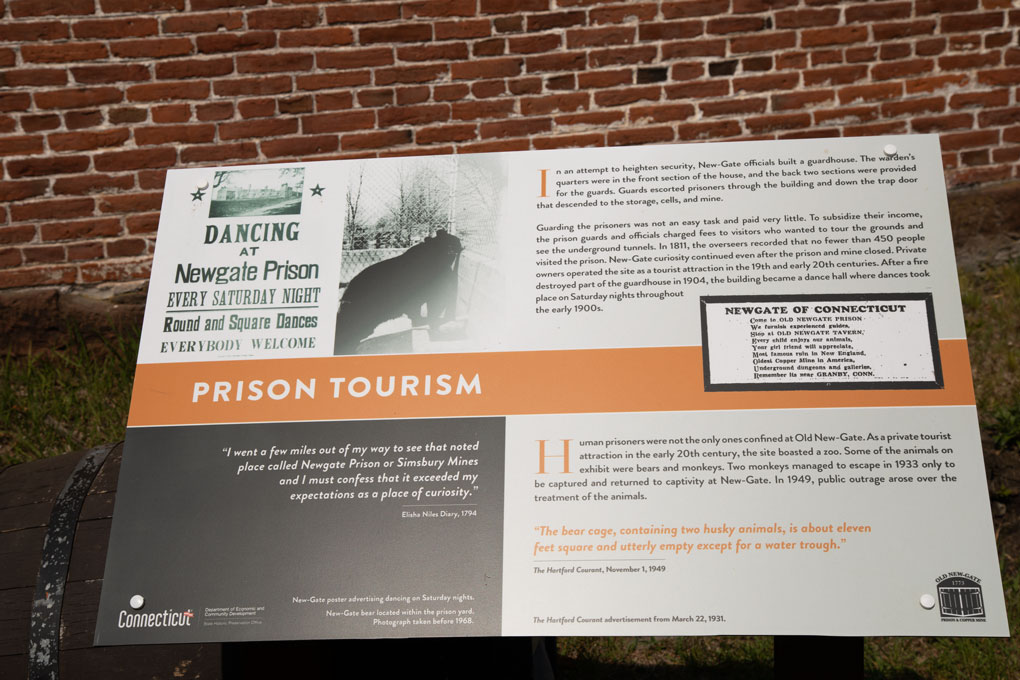 Guarding prisons back then didn't pay a lot, so guards invented prison tourism to make some extra cash. Wrap your head around that one, too! ?
Warning: You'll have a bunch of those moments during your visit!
The mine tour: Grab your jacket, it's brrr down there!
After copper was discovered in the area in 1705, a mine was set up on the site with ore extraction beginning in 1709. For a slew of reasons including small profit, the mine wasn't successful and failed after 4 years.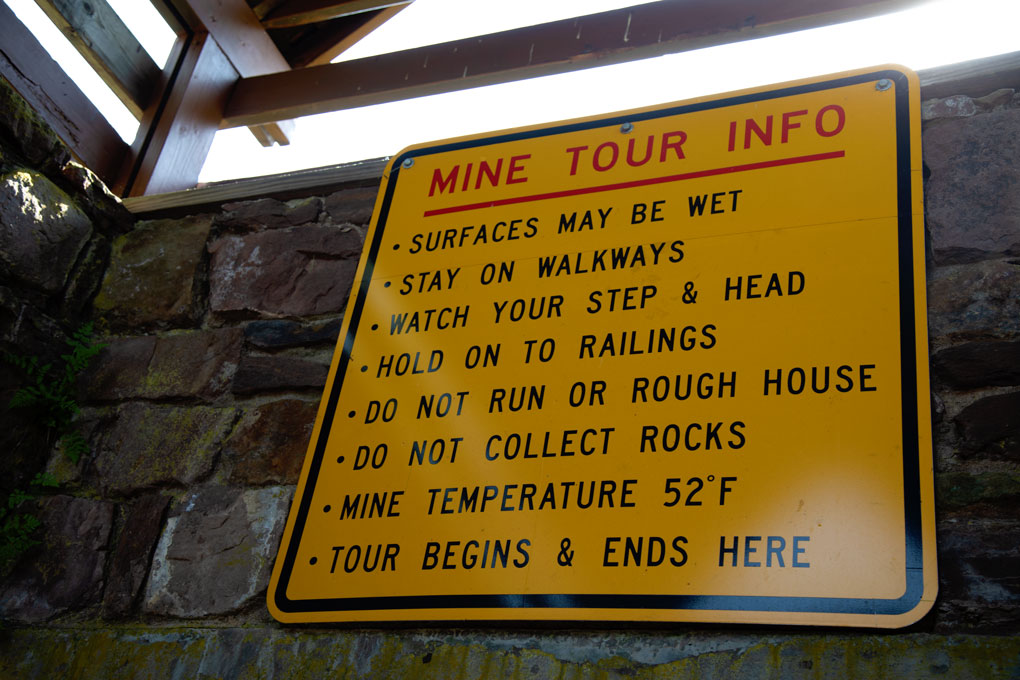 You go first, no you go first!
Morgan went first…she knows every square inch of the dark and winding paths of the old copper mine 75 feet underground…where prisoners used to live & work in the 1700s! Eep! If you get chills, it's probably because it's a constant 52 degrees. This makes for a lovely way to escape the heat this summer, just saying.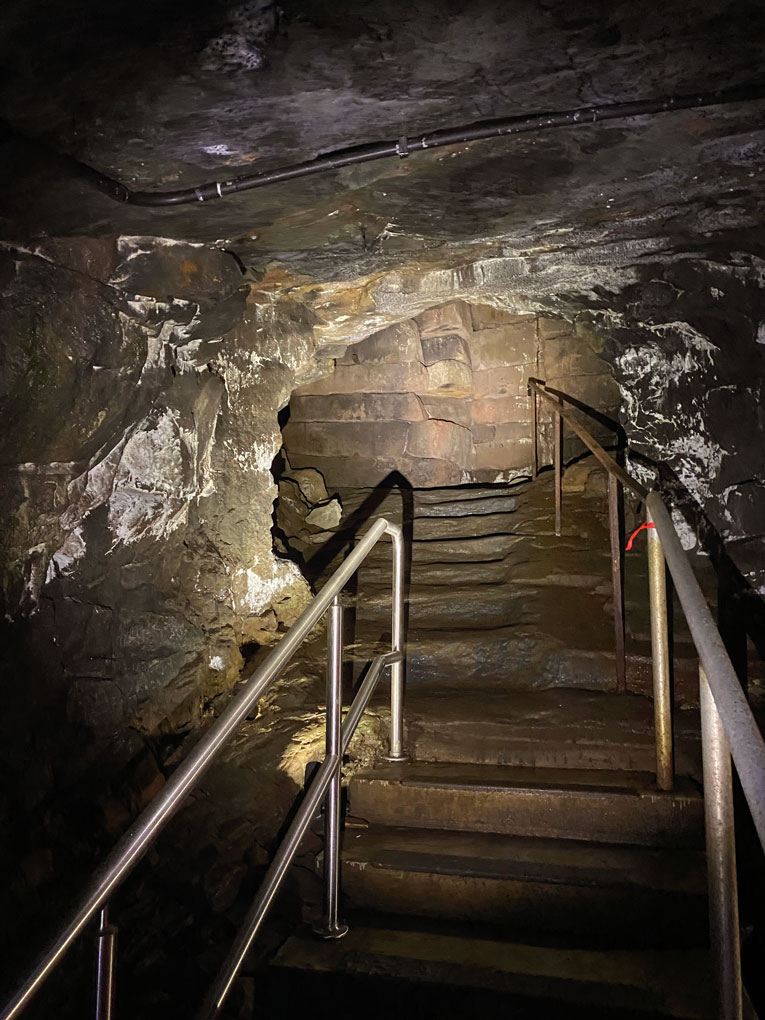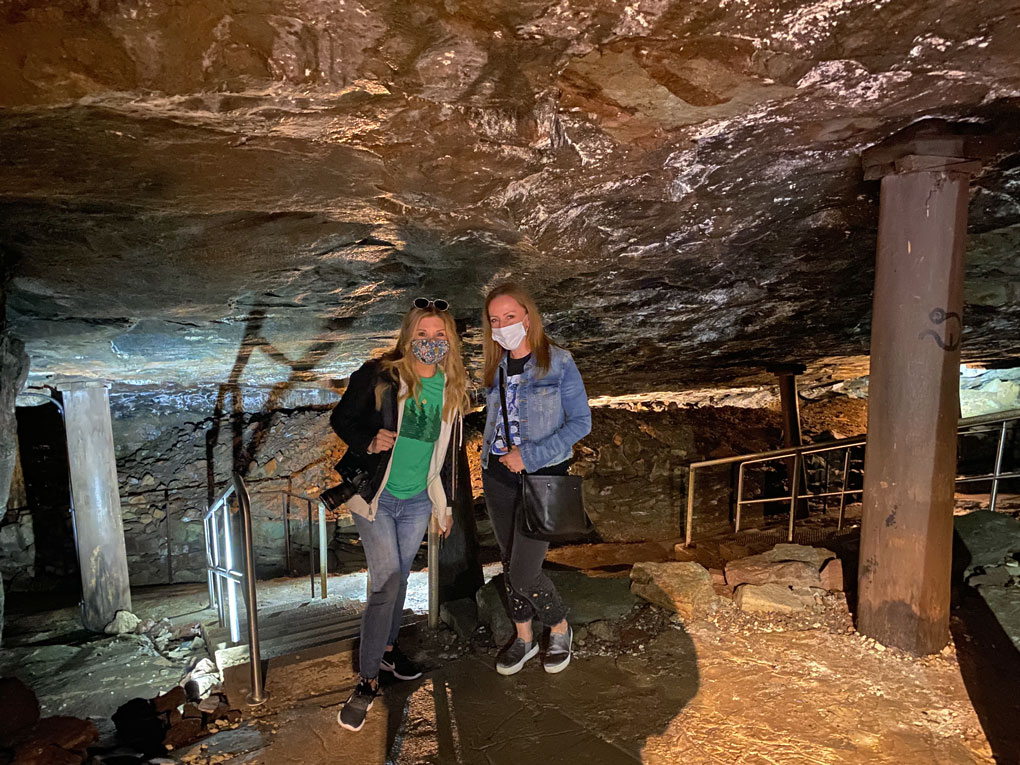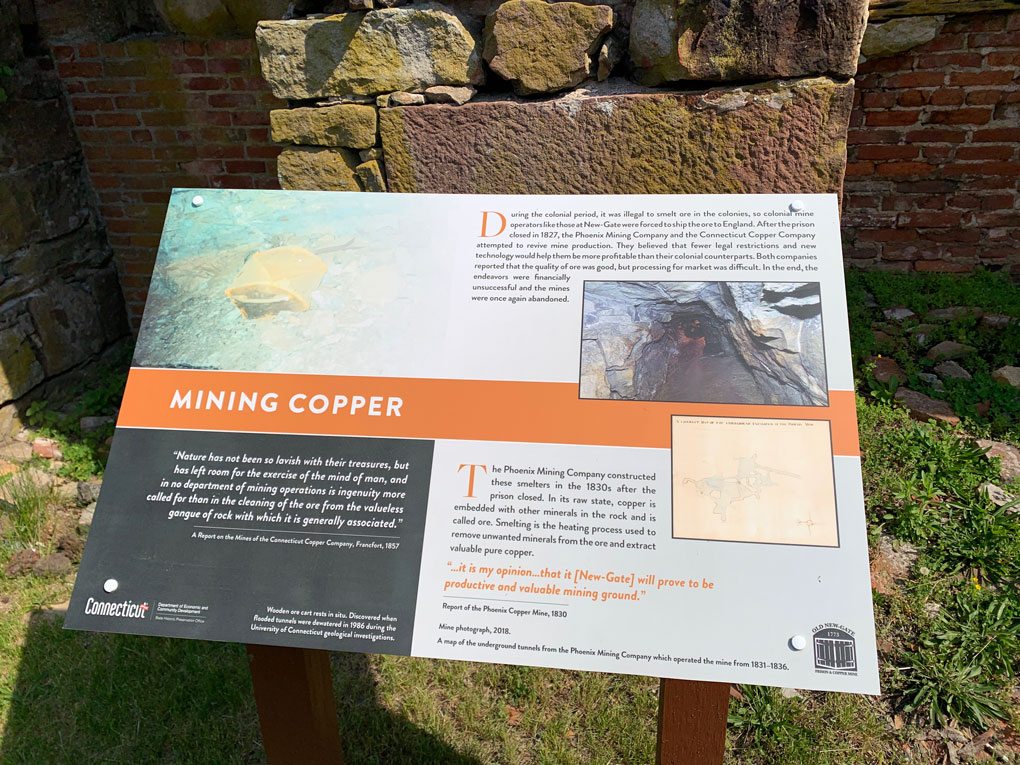 Morgan, pointing out some initials, likely carved out by prisoners. She and her team have found many throughout the mine.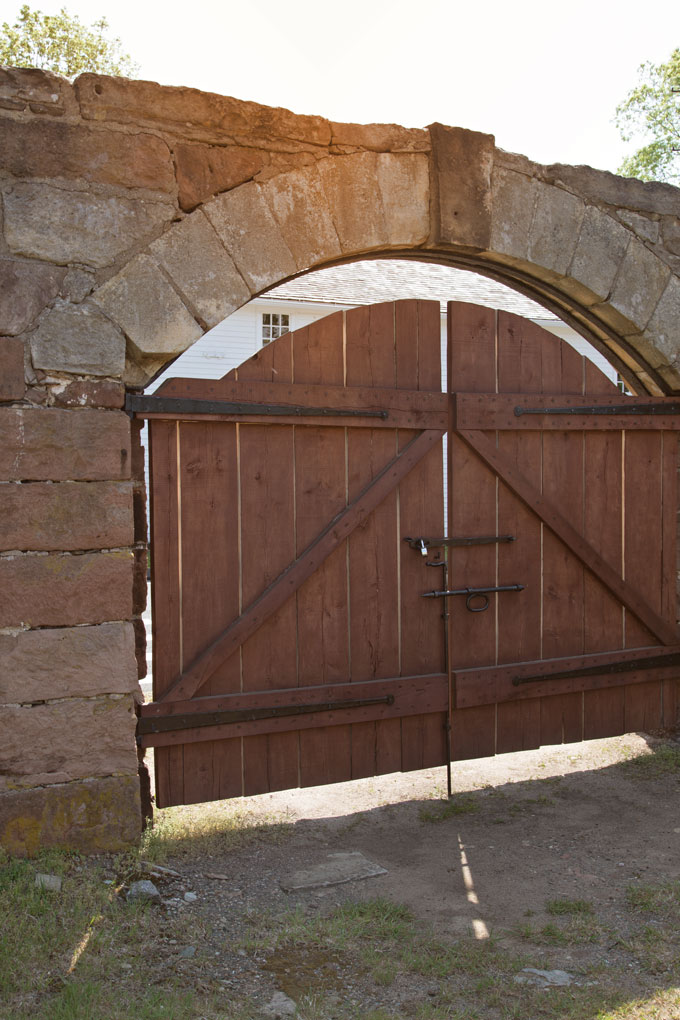 Out of the mine and onto the prison cells ?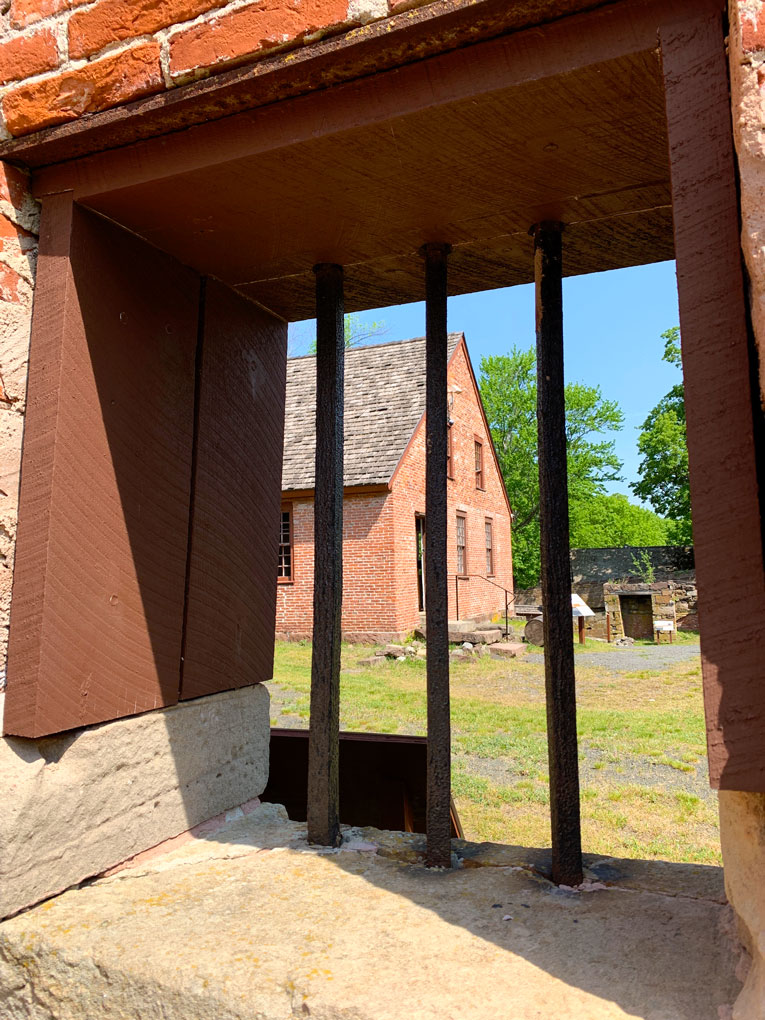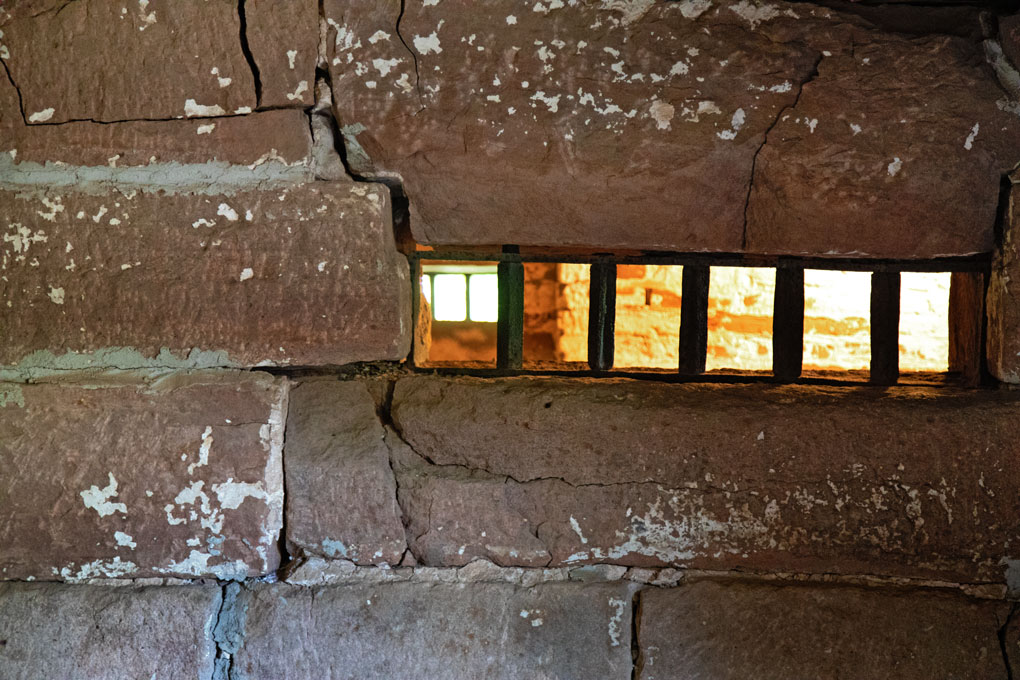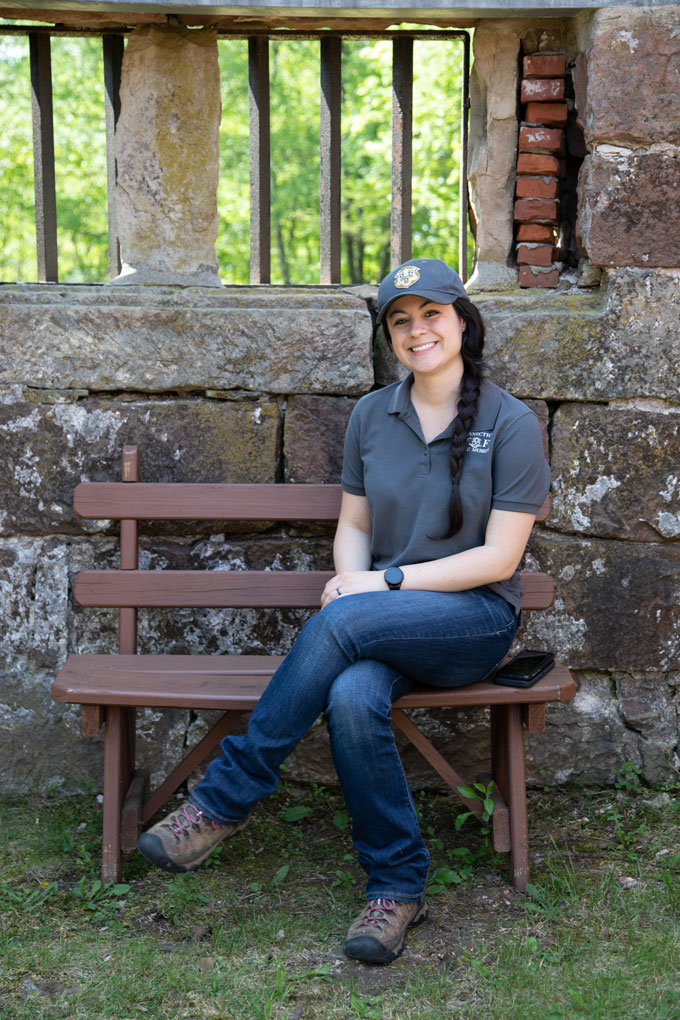 In the pillory again… ?
? Don't forget to stop for your stocks or pillory shot on the way out!
Pillory: a device made of a wooden or metal framework erected on a post, with holes for securing the head and hands, formerly used for punishment by public humiliation and often further physical abuse.
Stocks: are restraining devices that were used as a form of corporal punishment and public humiliation.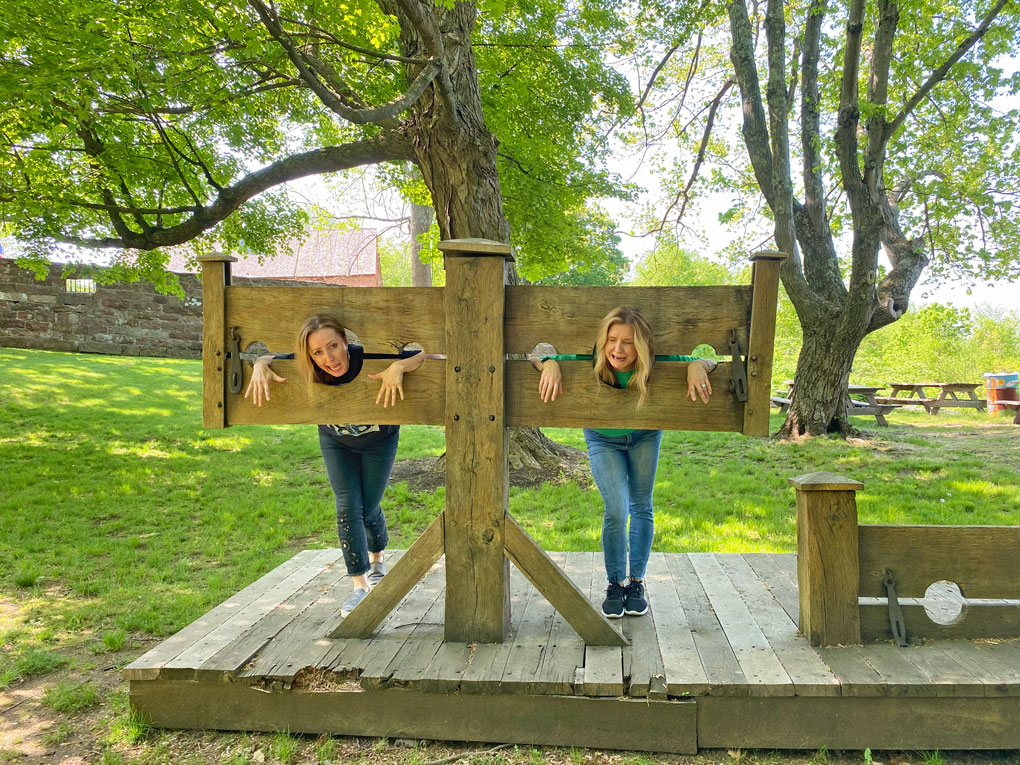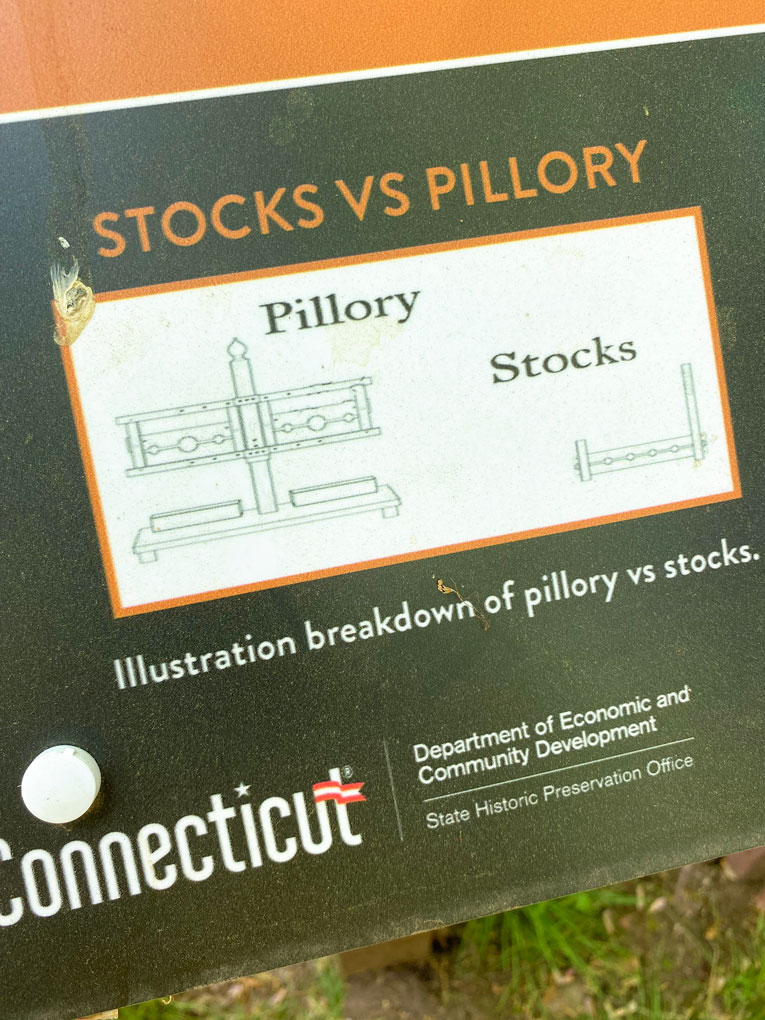 And if you feel like even more fun after that ? adventure, may we suggest nearby, 6 Hours in Simsbury!
Happy CT trails!
---
Old New-Gate Prison & Copper Mine – 115 Newgate Rd. East Granby, CT 06026
Pics: Lora / Words : Bev