What better way to start off 2022 than with an at-home interview with Eliot Lewis, aka Daryl Hall & John Oates' keyboard player and solo musician in his own right! Have a scroll and a read of our conversation with Eliot at his home in Manchester. And yes, we asked if we could play rockstar for a quick minute with his guitars…
Adding Eliot Lewis to our "Hall & Oates Interview Collection"…
Because we like the way that sounds!
Interview with Daryl Hall at Daryl's House
and now…At Home with Eliot Lewis.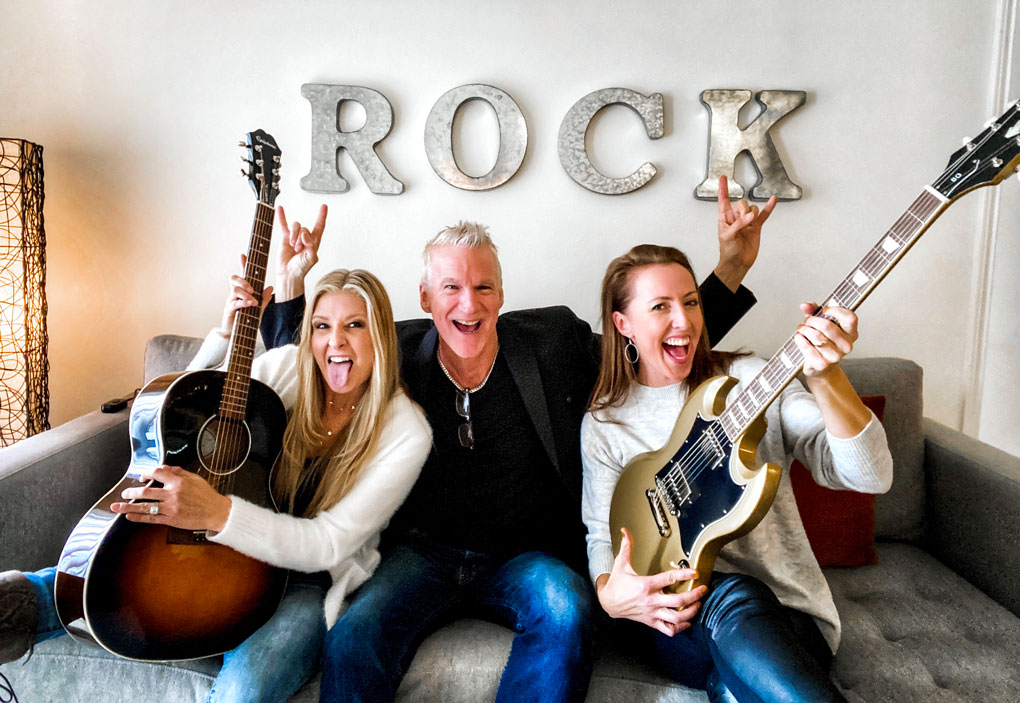 Eliot Lewis
Eliot Lewis is a guitarist, bass player, and keyboard player who primarily plays keyboards with Hall & Oates. He's also the only band member that has consistently been on Live From Daryl's House since it began in 2007. When he's not playing for H&O he's performing his own solo shows playing all the instruments, sometimes a couple at a time!
Before Hall & Oates, Eliot was with Average White Band and grew up surrounded by musicians.
So he's got lots of good stories!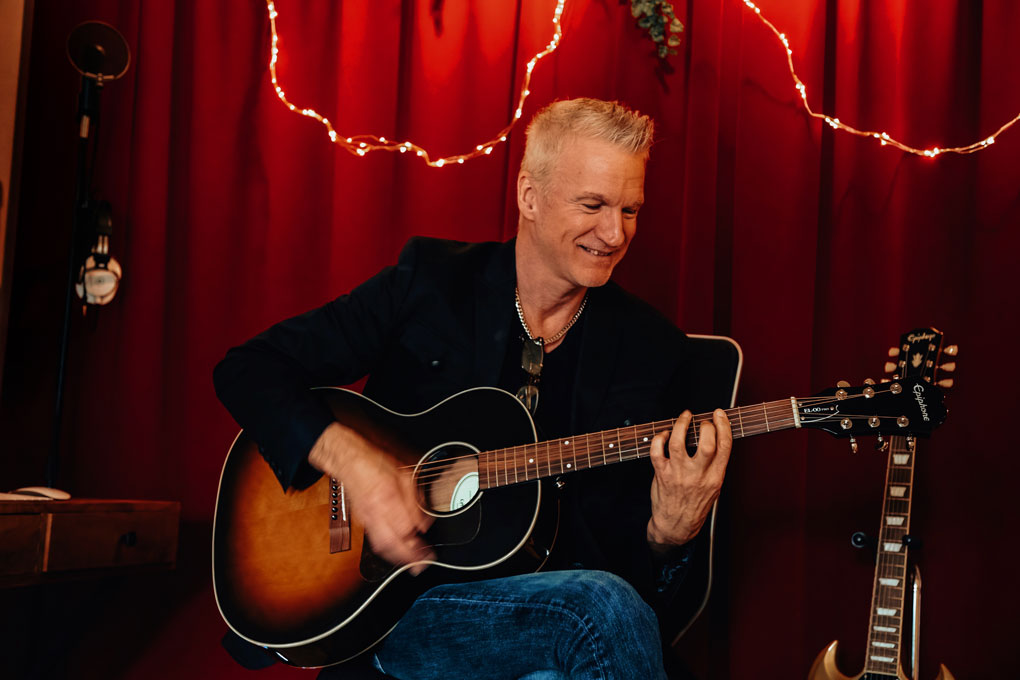 Where did you grow up in CT?
Norwalk! When SoNo was first revitalized in the mid-80s, I moved down there and had an apartment and a recording studio. I spent about 10 years there and I loved it because it was so artistic and it was a real good vibe for musicians.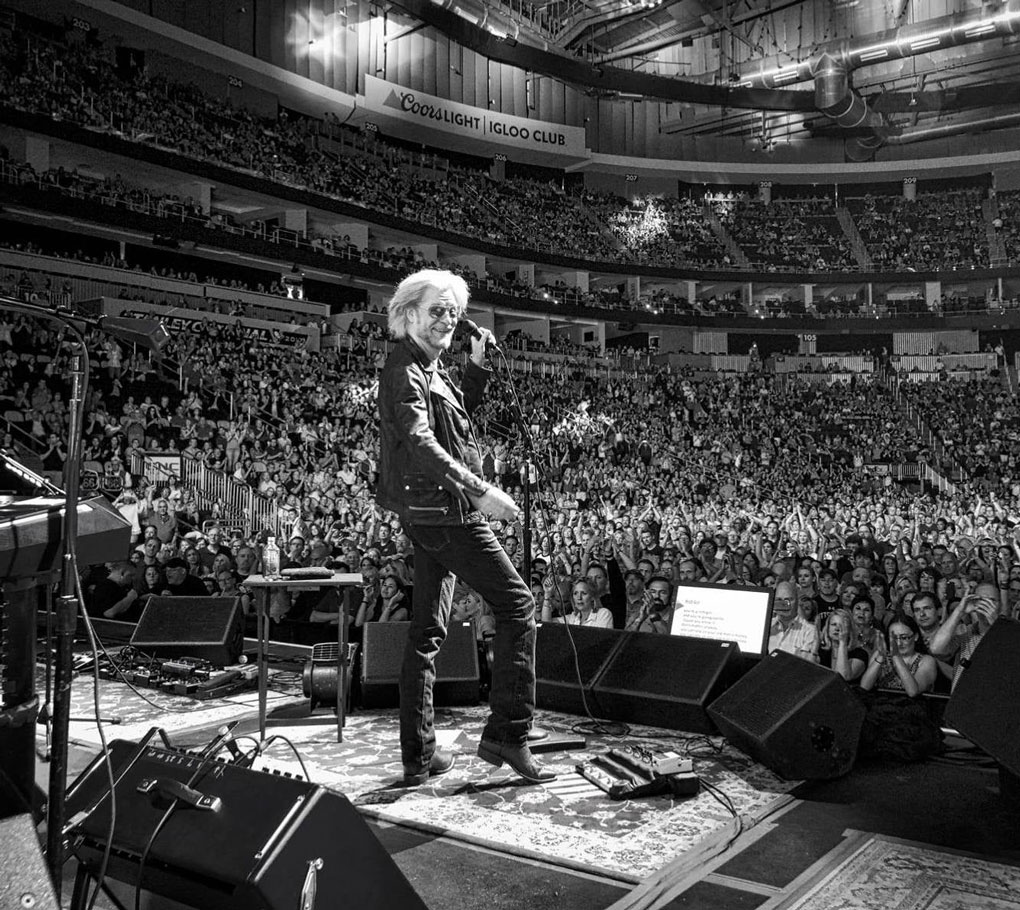 Favorite CT restaurant? (We like to get straight to the important questions)
A place that is such a staple for me in Westport is Sakura on Post Road. Also Washington Prime is pretty amazing too.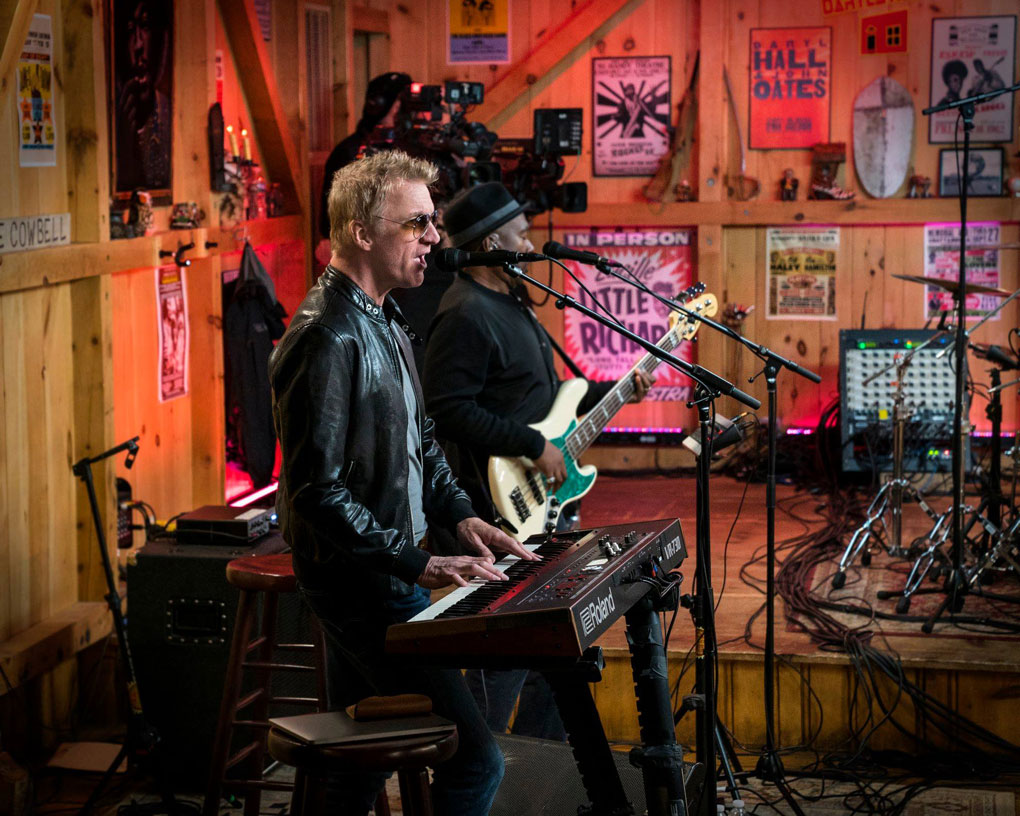 Name 2 guests you especially loved working with on Live from Daryl's House…
Oh, it's so hard because there are so many! Cheap Trick was one of the bands that I grew up and discovered when I was 14 years old. Every time Daryl would ask the band, "Who do you think should be on the show?" And I would literally for 3 years be like, "Cheap Trick." Because I knew Daryl was friends with most of them. But those guys were always, and still are, on the road. So it just took scheduling to line up, which is always the case.
I knew so much about their history and I kind of shocked Rick [Nielsen]. We started talking about his guitars and his collection, dates, and shows. He couldn't believe it. And by the end of the day, after we had the dinner segment, it was like a joke.
I would say the other artist that meant a lot to me, and there's so many, it's hard to pick 2, is Joe Walsh. He was another guy I listened to that my brothers turned me on to. Smokey Robinson was incredible. A lot of the bands too, Train, the Goo Goo Dolls, Sammy Hagar (we love your cowboy hat, Eliot!)…
I'm super lucky. I'm the only sort of official musician that's been on every episode, obviously besides Daryl because the band changed a bunch of times.
Do they film the show all in one day?
Yeah, it's all in one day.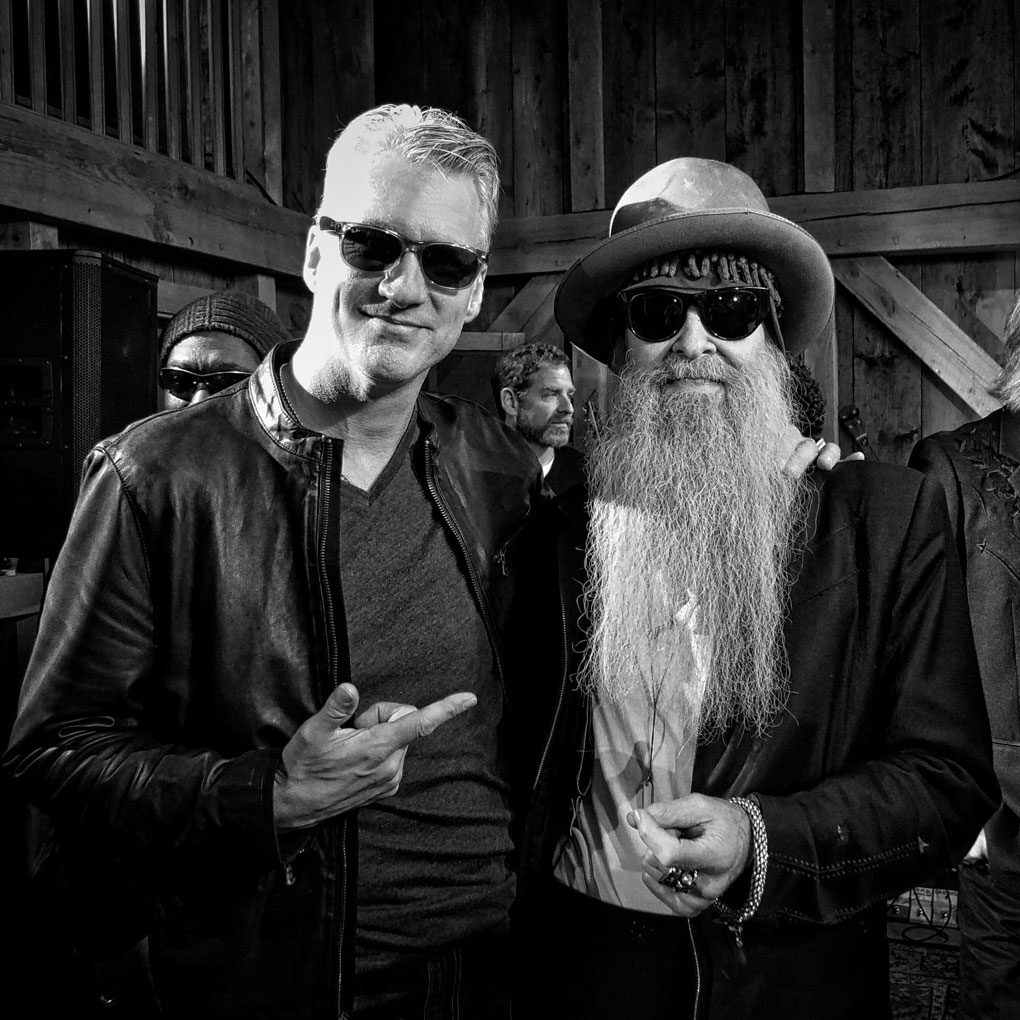 And it's true, what you see is what you get?
Pretty much. You know, they're all such incredible musicians. We would learn the music ahead of time, maybe a week or something, we'd get the list of songs. We'd work on the songs on our own and then get together the day of the shoot and then we'd warm-up, go over things once or twice, the artist would come, and we were ready, basically! Daryl always likes it loose too. He wanted to show the audience like, not perfection. More of this is what it's like when musicians get together and find their way together, even if there are some mistakes or discrepancies. This is real.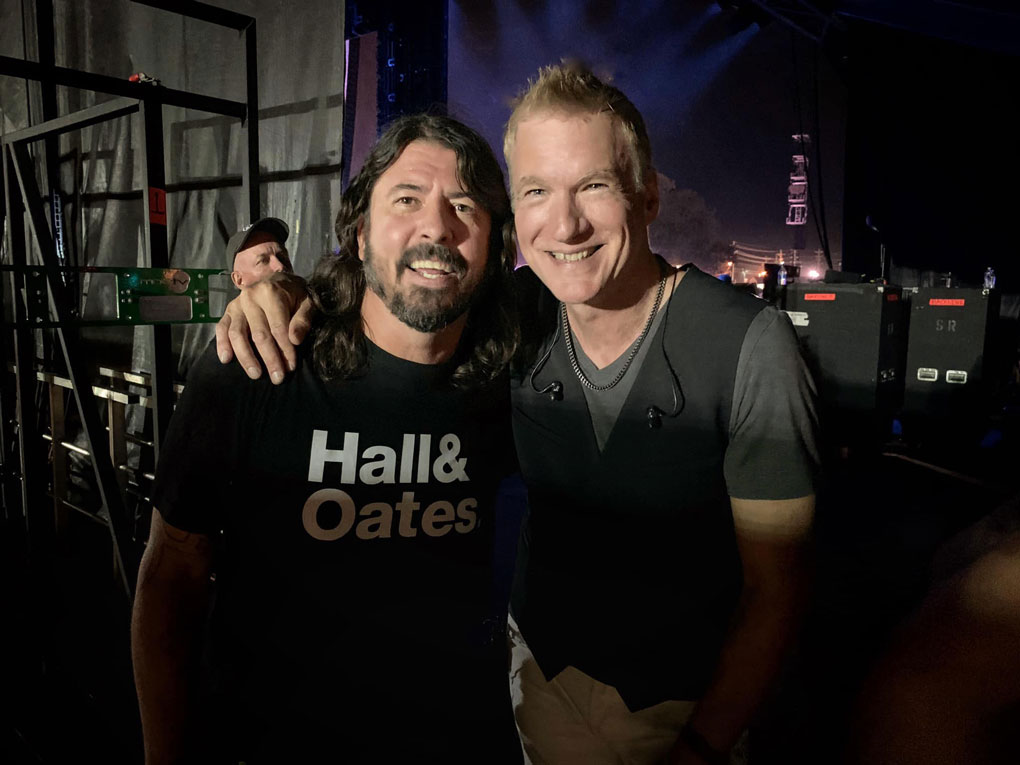 Most memorable moment of your career so far?
That's pretty easy. I grew up in a musical family – my mom was a classical pianist teacher, my oldest brother was an incredible guitar player, and my middle brother (I'm the youngest) was a very avid music consumer listener. I started as a drummer, and my best friend, who I met in elementary school, was a bass player, and his father was in the music business. He worked with Peter Frampton and The Who. I saw and met everybody as a kid. My childhood was insane for picking music as my career, like I couldn't have had better, more incredible experiences and exposure.
So one of the first really memorable concerts I ever went to was Alice Cooper at Madison Square Garden when I was 11 years old. [we yell, "No way!"] The venue was almost more incredible than watching Alice Cooper. And from that moment when I was 11, to play MSG, that was my dream – the pinnacle. And I've played it three times. So the first time I played there was definitely the most special, sort of connecting my life in one moment.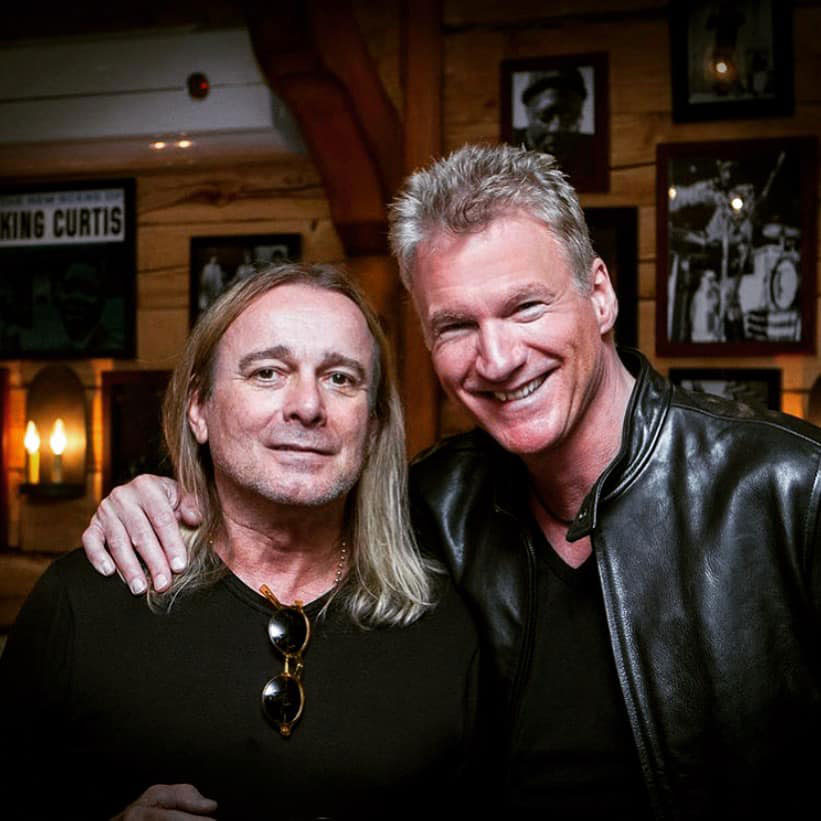 And was it everything you thought it would be?
Yeah, it was. It was emotional, and it was bizarre because I had thought about that moment so much. And I'm finally on stage with Daryl and John and I looked up to where I was sitting as an 11-year-old. I could remember exactly where I was sitting. And I was like, holy shit!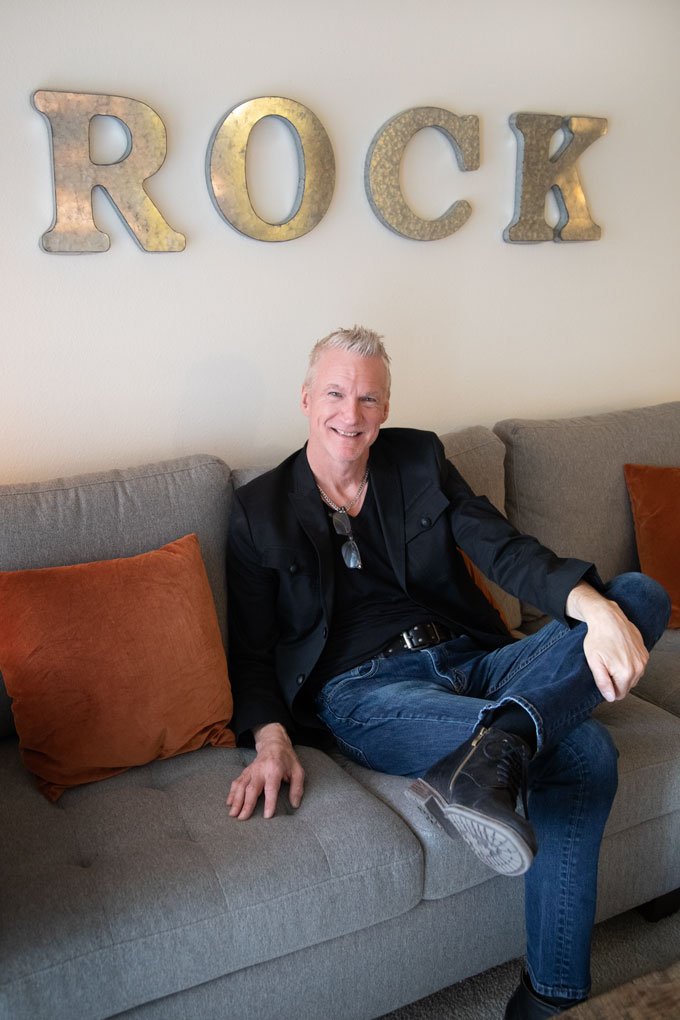 Has anyone ever made you star-struck? ?
Yes, when I was a kid I met Alice Cooper, and I jammed with Peter Frampton when I was 14, so that was probably a star-struck moment. I didn't have that proximity to those people at that point.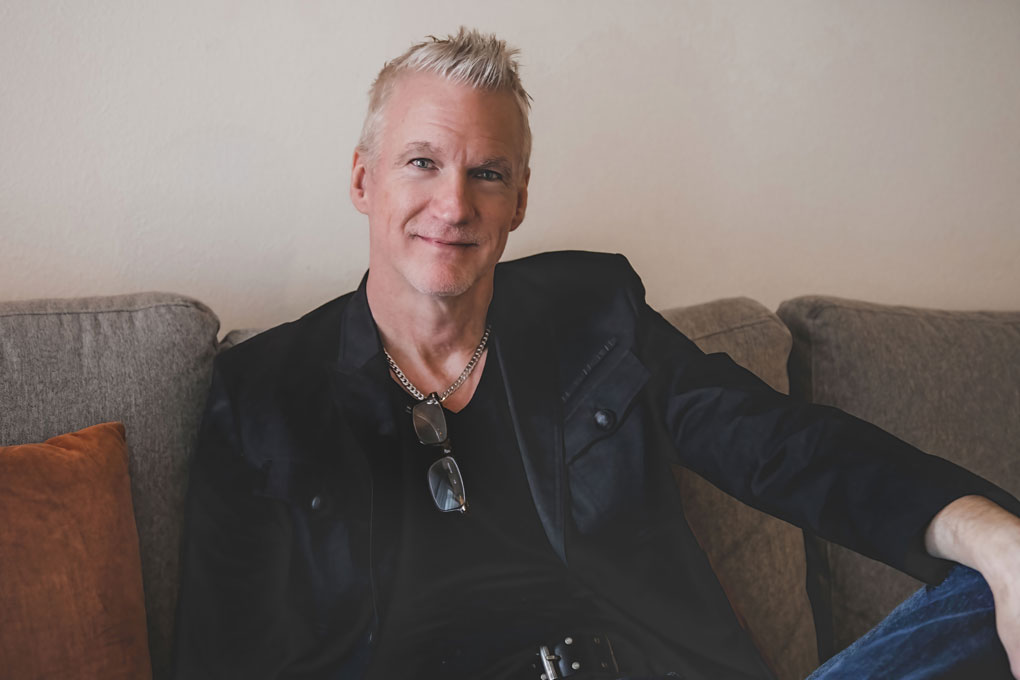 You're also a seasoned photographer, capturing amazing behind the scenes images from your tours with Daryl Hall & John Oates. What are you shooting with?
I have a Panasonic Lumix. I like to be minimalist when I travel, especially when I'm touring, so having a big camera is not always ideal. But now, I have an iPhone 13. I've done most of my road stuff with an iPhone. They are so amazing! The convenience factor is key. I'm pretty much all iPhone now.
When I joined Hall & Oates, Daryl saw some of my black and white photographs. He said, "Hey, we always need shots on the road. Would you take some?" So it became a thing! Early on, from 2004-2007 a lot of the press shots were by me. Almost every show since I've joined Hall & Oates, I've taken an audience shot at the end. It's fun!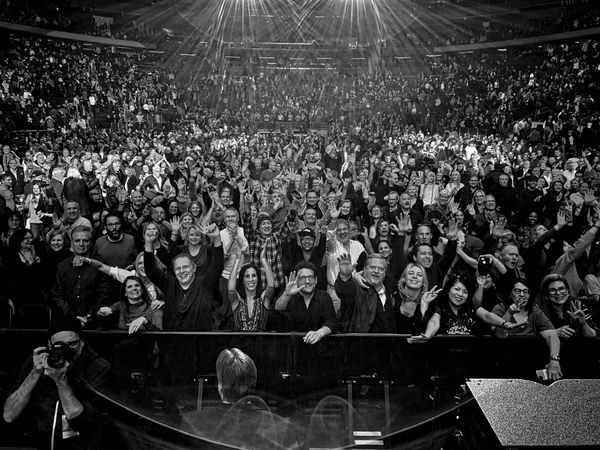 What are you currently working on?
A lot of music! Typically I put out a record of my own every year and a half. I'm right in the middle of a new record. I recently released a single, and I'm ready to release another one very soon! [You can listen below!] I'm booking my own shows as well (about 20-30 a year).
A fun day/night out for me is…
Sushi! A great meal, a glass of wine, and a walk – preferably by the beach!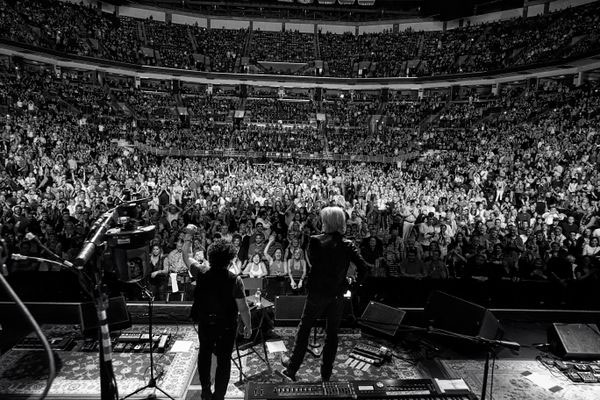 Follow Eliot's Instagram for tour info (and awesome photos)!
---
Interviewed by Lora & Bev / Pics: Lora Karam unless noted