Here it is, CT's best local stores to visit & shop online this holiday season! The Unlocking Connecticut 2021 Holiday Gift Guide is PACKED with excellent ideas for everyone on your list – even the difficult-to-shop for. Happy scrolling everyone!
(Norwalk) The magic of the holiday season is very much alive inside Reynolds Farms' Christmas Barn! Family-owned & operated for over 64 years, the 7-acre garden center has fresh-cut trees of all sizes, handmade & crafted wreaths, ornaments, tree toppers, and a whole lot more!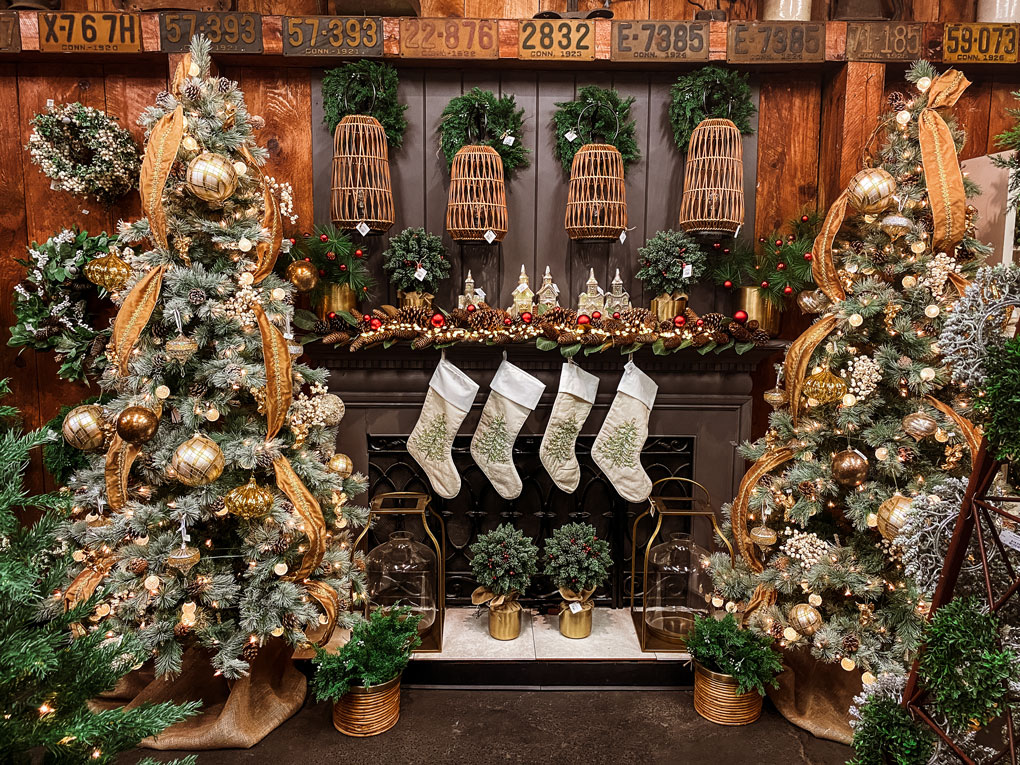 (Mystic) Desert Rose is the new sister shop to Becca Rose, selling the most gorgeous crystals and jewelry. The store is bright and welcoming, and everything they sell is designed to celebrate the female form and adorn her with beautiful things!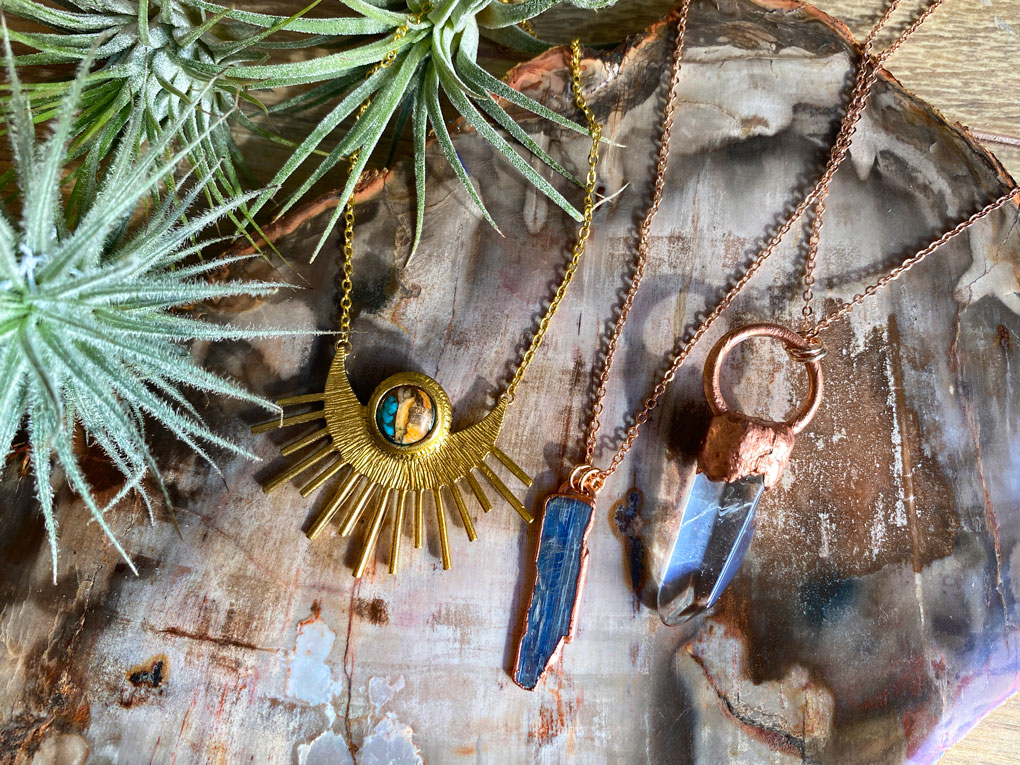 (CT-based online retailer) TrailHeads designs and sells stylish performance hats, gloves, and accessories for runners, hikers, and outdoor adventurers. Here we are sporting their newest women's winter trucker ponytail hats in Quilted and Snowflake!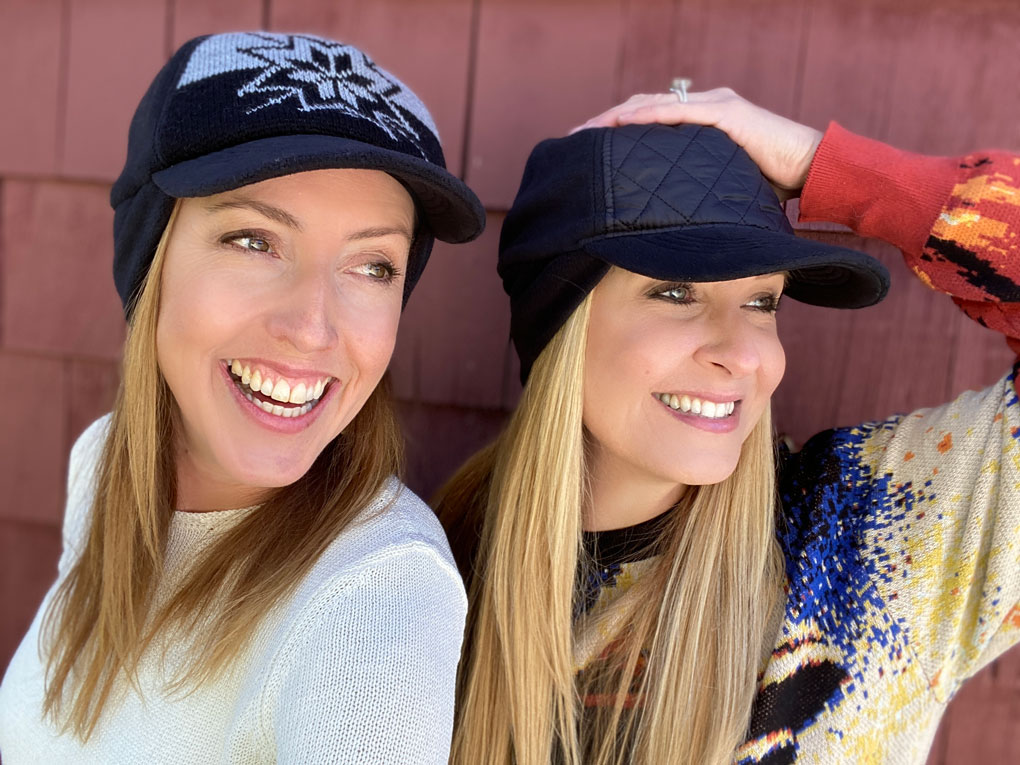 (Berlin) Visit Bungalow on the Ave for an awesome selection of holiday decor, fun furniture, and creative gifts! This new home lifestyle store has cool art (at affordable prices), locally made candles, tabletop, and we love the retro t-shirts!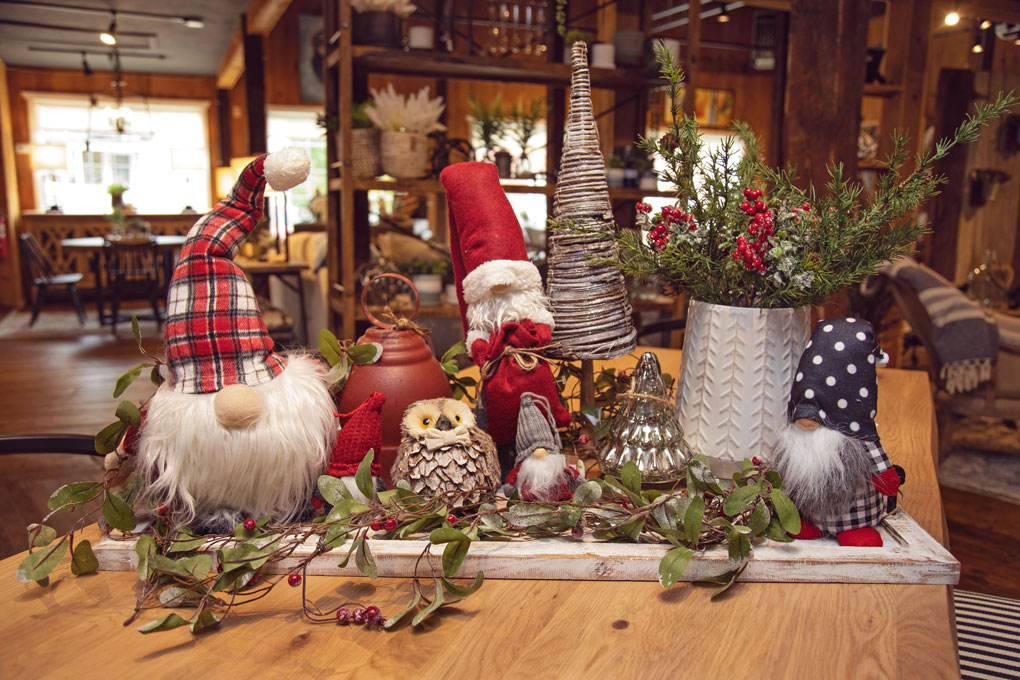 (Stratford) Grab your favorite shopping buddy and go spend some time at Mellow Monkey. They've won in their category "Best of Connecticut" (CT Magazine) for 3 years in a row! Their huge space is packed with unique gifts, home decor, lighting, and something for everyone on your list.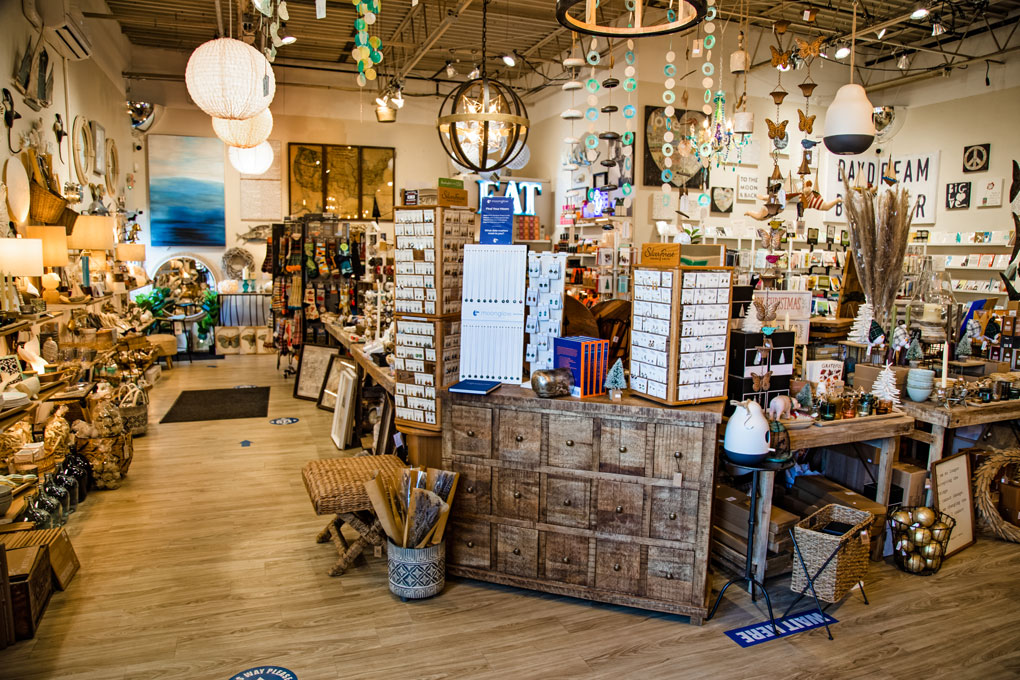 (Madison) Gifts for you and your most fashionable friends! Stop in or scroll their online holiday shop (updates daily!) for tons of "oh so fab" sweaters, coats, jeans, jewelry, and much more, both glam & casual. Four incredible businesses under one roof!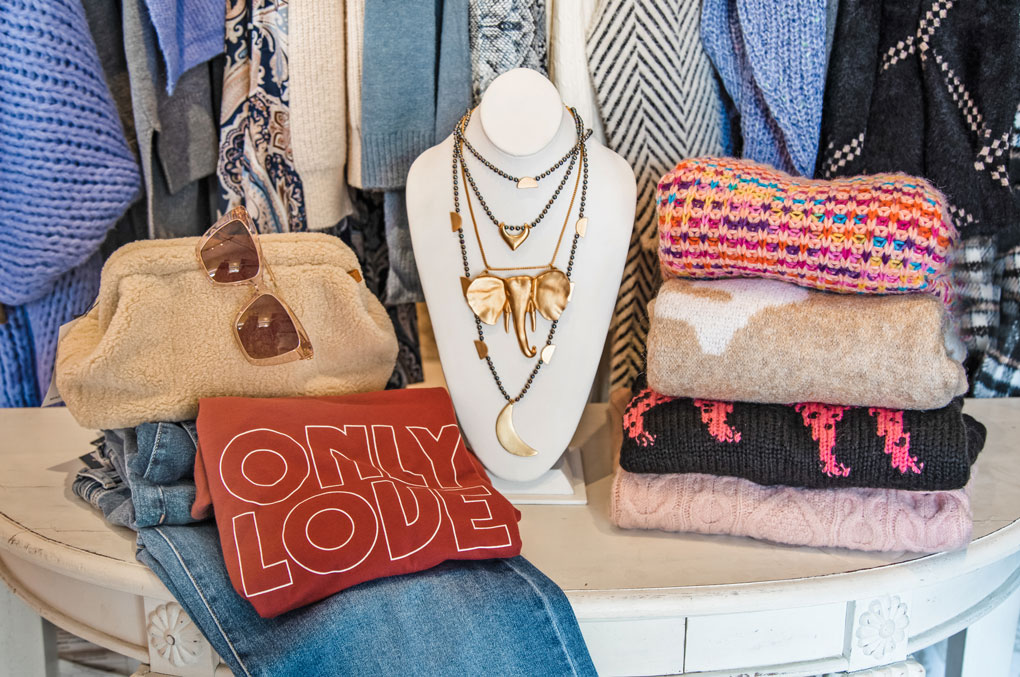 (Milford) Beautiful made-to-order glass ornaments from Kinship Glassworks. Order online or stop by the studio. Or how about a gift certificate for a Glass Experience! What better way to stay warm during the winter? ? Don't miss the Black Friday Studio Sale!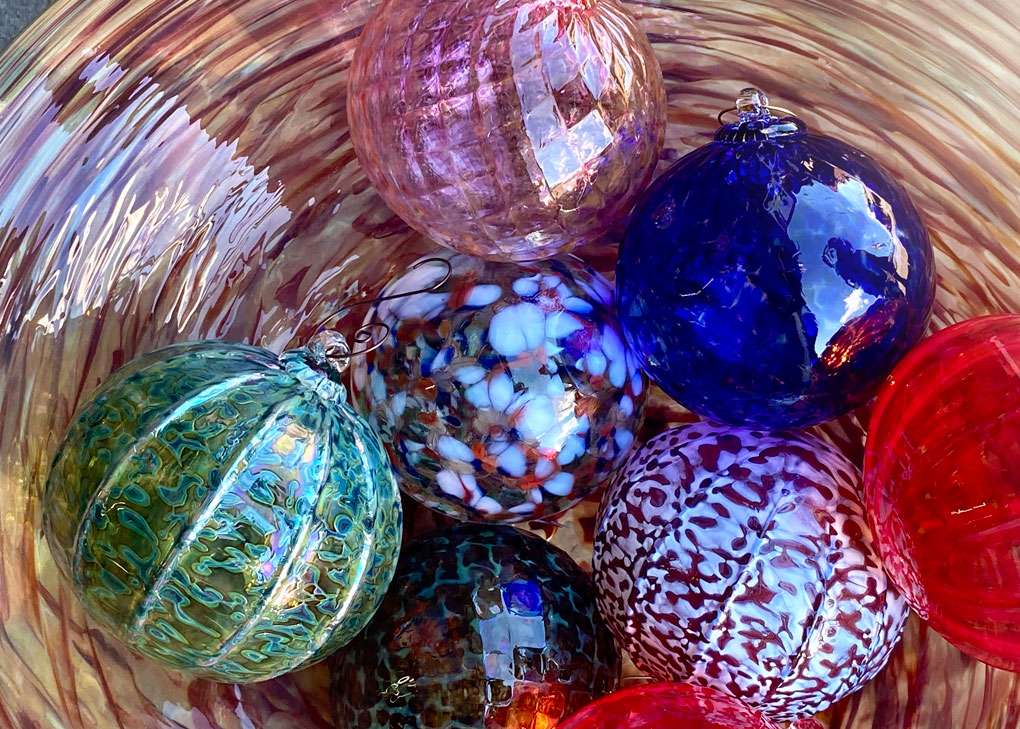 (Ridgefield) Olley Court is a chic lifestyle boutique with elegant items for the home and for your wardrobe. We think these vases would make a stunning gift. They're one-of-a-kind and come from Southeast Asia using environmentally responsible materials.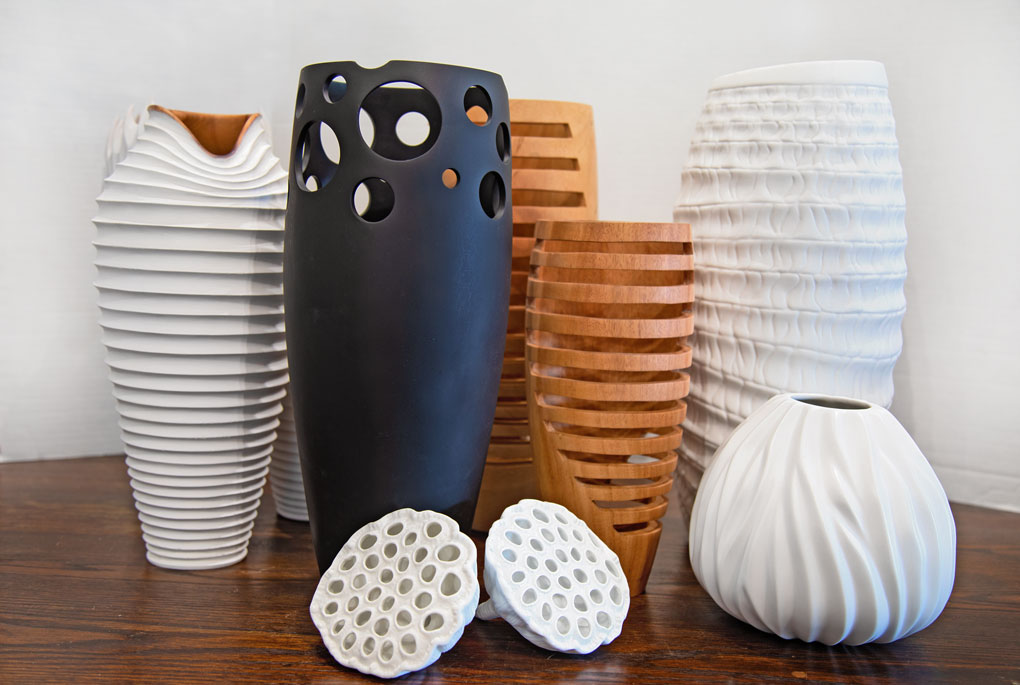 (Litchfield) How about the dream gift of a makeup bag reset?! Linda, The LuLu Face Company founder, will go through your makeup bag with you and you'll decide together what's working and what to toss. From there, you can create a custom palette and also receive 15% off on all purchases.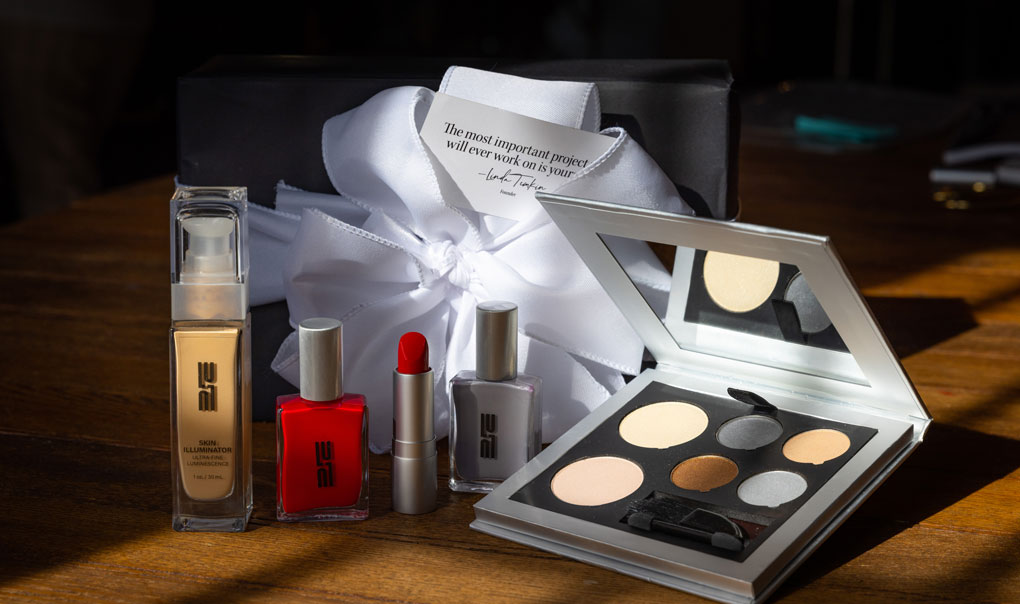 (Essex) You, Me, and the Sea is a cute lifestyle & gift shop starring lots of fresh New England coastal vibes! We love owner & artist Joanna's sea glass jewelry, oyster shell dishes, and nautical apparel (we especially like the Nauti and Salty sweatshirts!).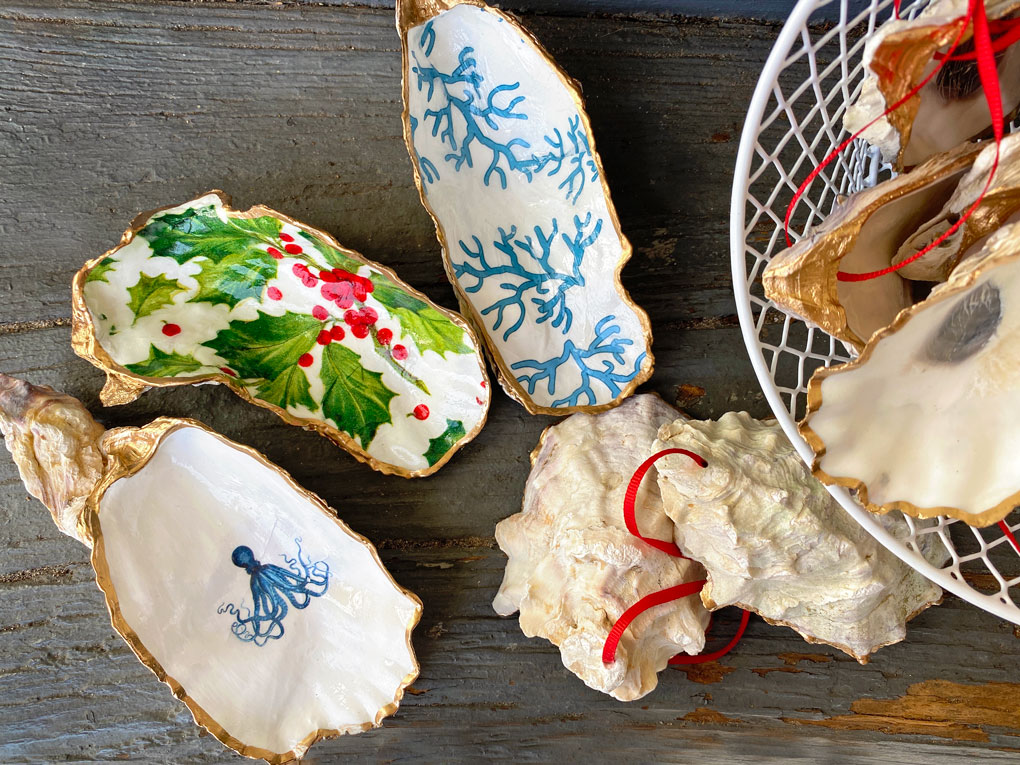 (Southbury – Westport – Bedford Hills, NY) Grace Medical Aesthetics is offering our readers a great deal on a PRP Microneedling Facial. Regularly $400, just mention "Unlocking CT" to purchase for only $200! Limit 2 per person, 1 can be bought for you and 1 as a gift (valid through December 2021 only).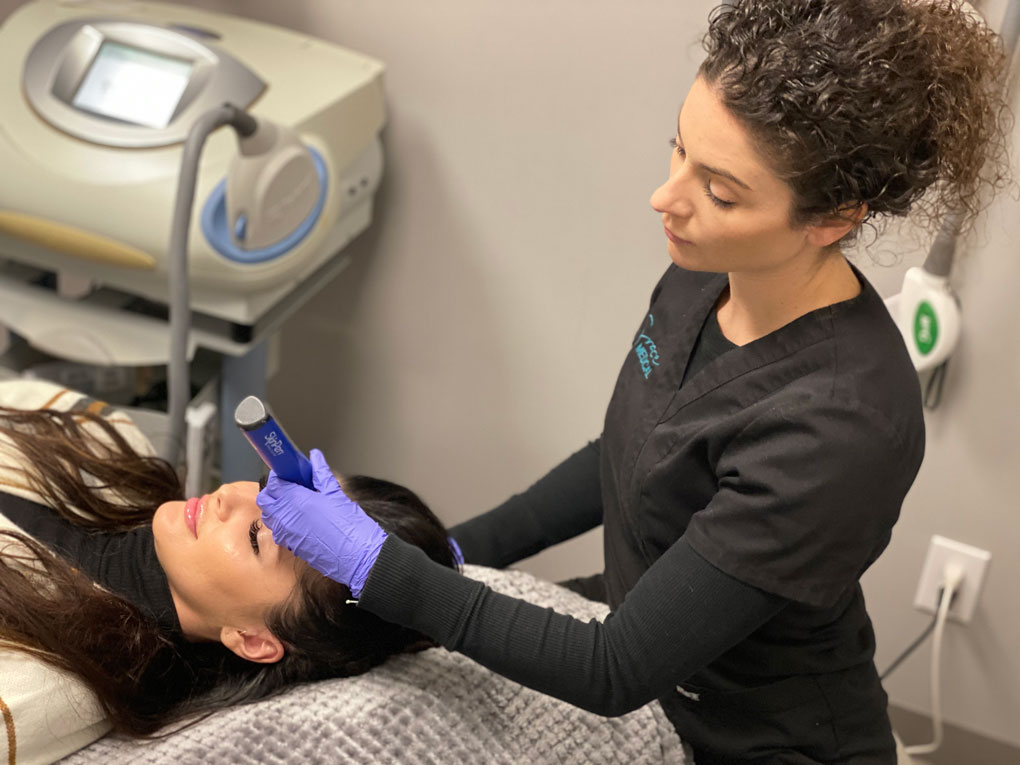 (Milford) Named because you'll say, "OMG, I lovet" about pretty much everything in the store – we do! Visit The Lovet Shop for stylish women's clothing and accessories with an emphasis on organic materials and small USA designers.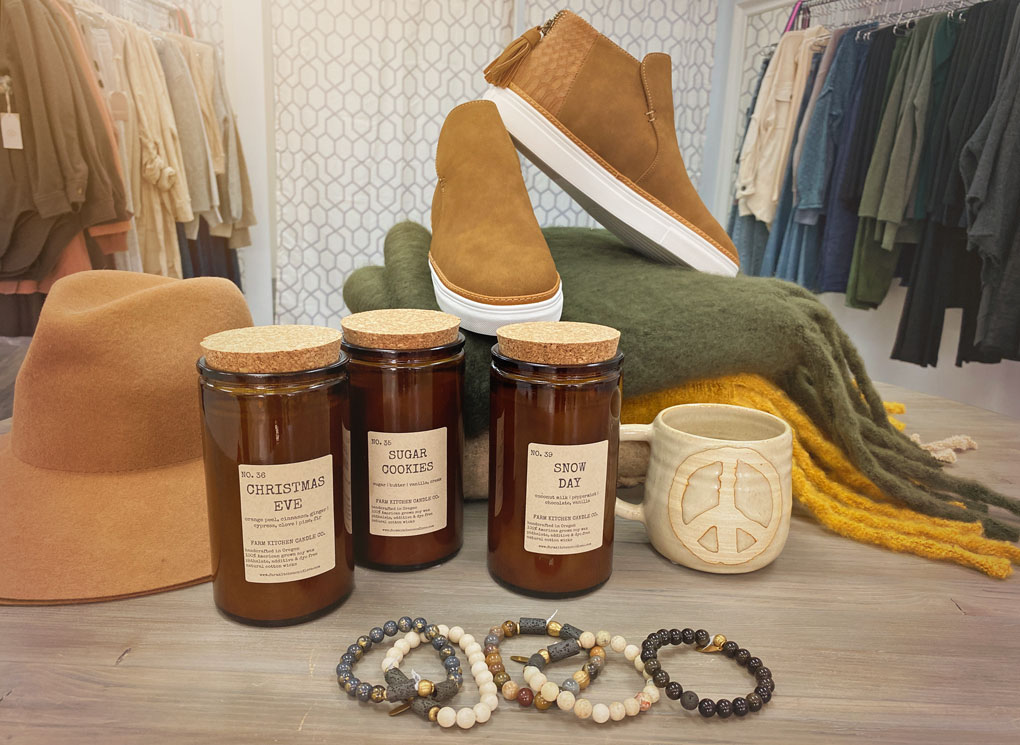 (Washington Depot) Byrde + the b is a destination salon where hair, beauty, and art collide. Give a gift certificate for light therapy (they have a few different services to choose from) to ease aches, pains, fine lines, and promote relaxation and the production of collagen.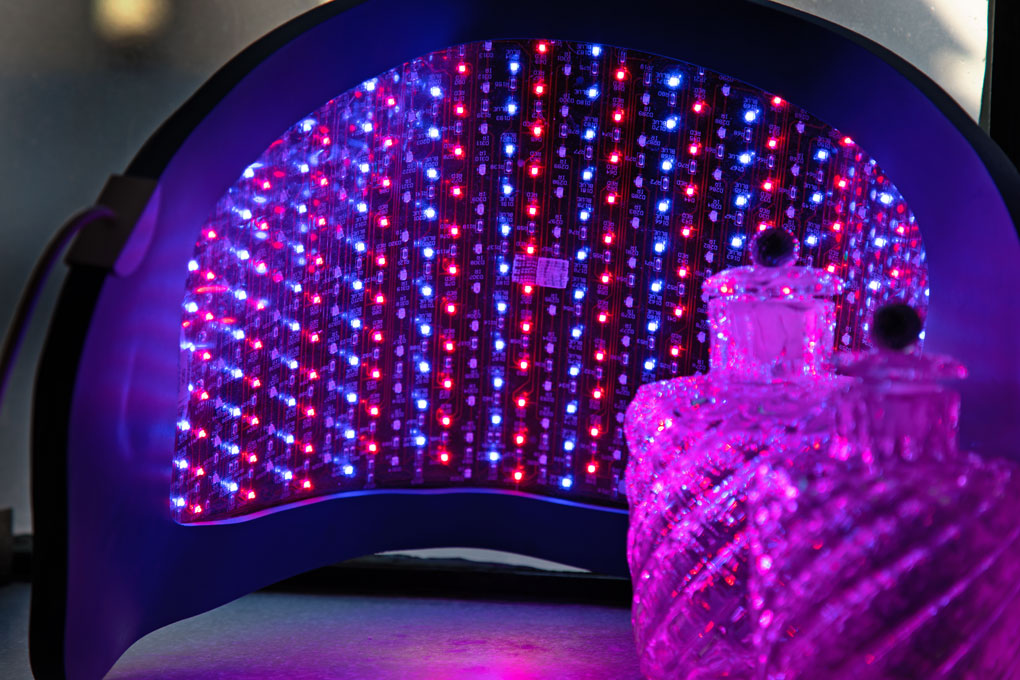 (Litchfield) Craft cocktail lovers will appreciate a special end-of-year release gift box from Litchfield Distillery. Choose from a Sherry Finished Bourbon Whiskey and an Añejo Agave Spirit. Learn more about all of Litchfield Distillery's holiday gift ideas, here.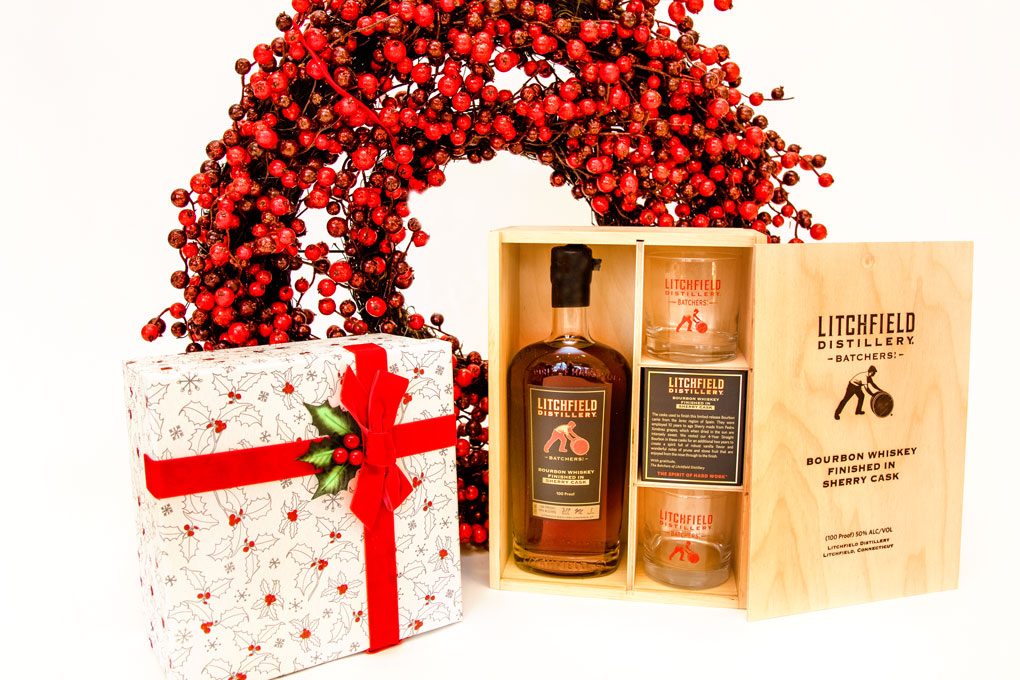 (Mystic) Find something for your witchy friends at Becca Rose, a store filled with magic and mindfulness, crystals, cards, and more. We love their collection of cozy loungewear, books, herb bundles, soaps, spiritual tools, and natural remedies.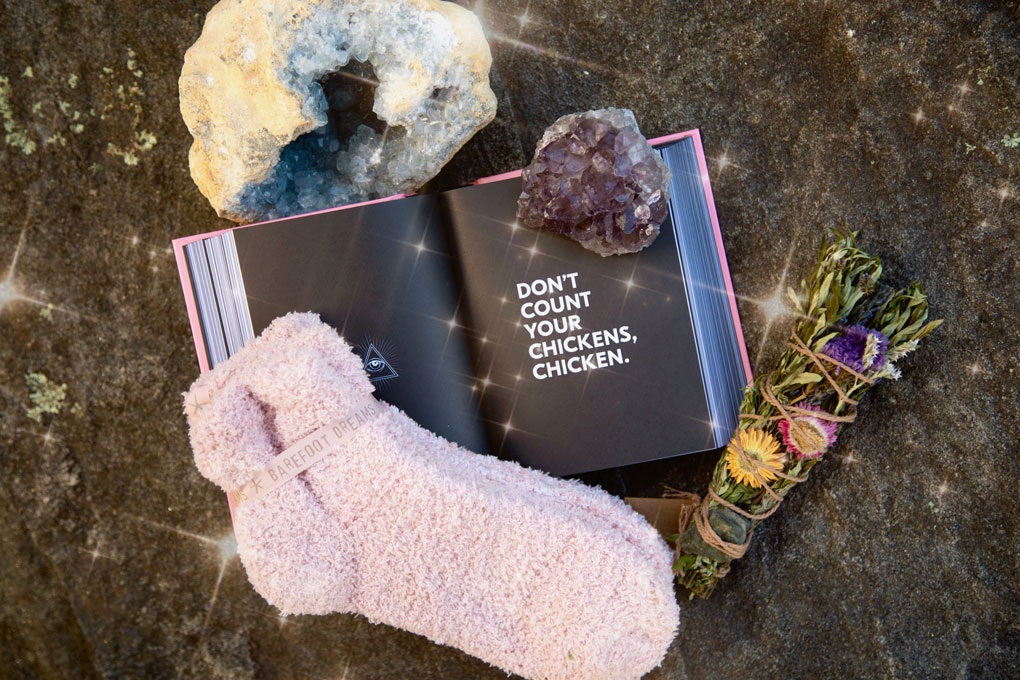 (Watertown) Putting the sparkly FUN back into the season! Onyx II Fine Jewelers is ready to make all of your beautiful holiday dreams come true. We can't get enough of this rainbow sapphire and tsavorite oval pendant necklace on a paperclip chain.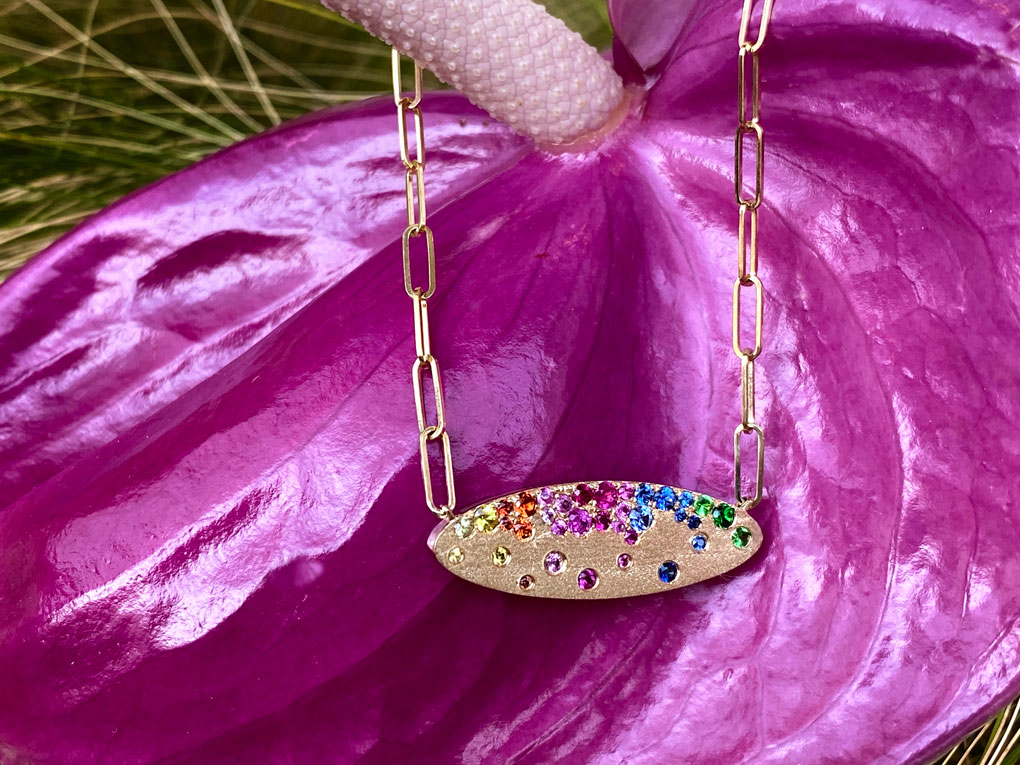 (New Milford) Skin + Tonic's clean beauty boutique is filled with gorgeous holiday gifts, great makeup brands, professional skincare kits, clean perfume, candles, and more! They also have gift certificates available for their heavenly spa services.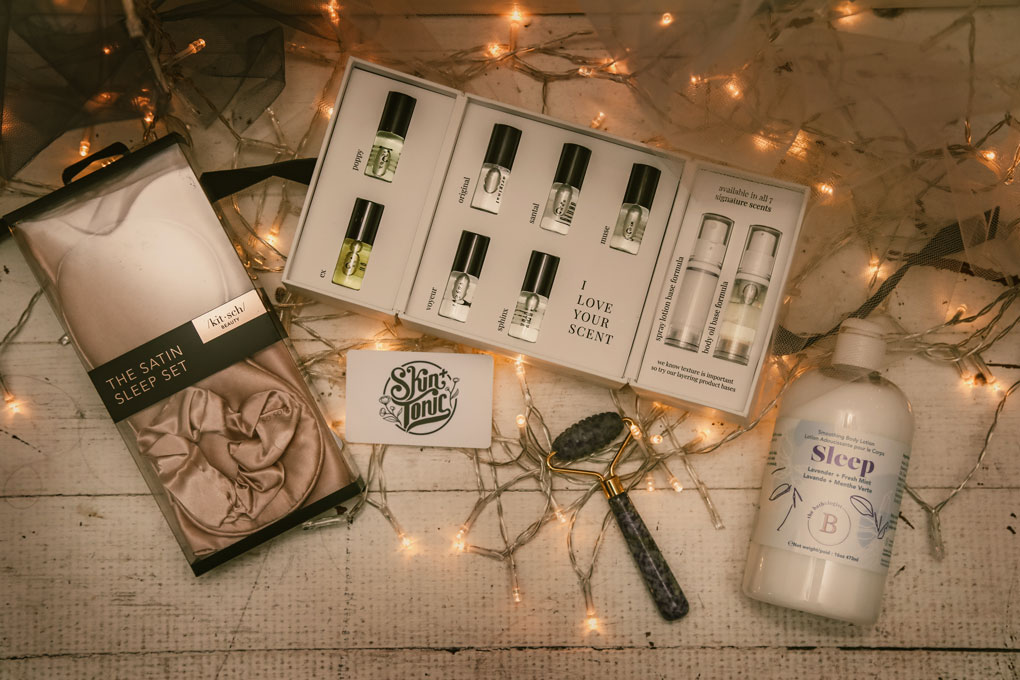 (Salisbury) Honeychurch Home has a constantly changing array of extraordinary items. You'll find unusual gifts, gorgeous table linens, well-designed home accessories from around the globe, and fresh flowers. The Ceramic Stem Vase makes flower arranging easy!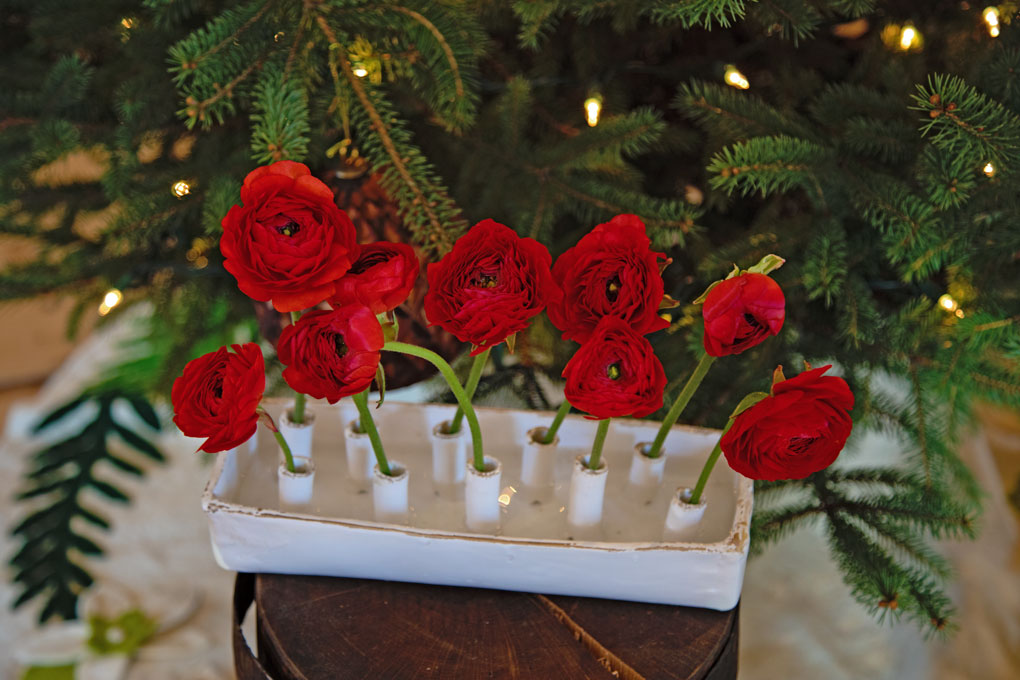 (Ridgefield & Southbury) Who needs some pamper time? Give a little (or a lot)! For every $175 in Adam Broderick gift card you purchase, receive an additional $25 gift card, through December 31, 2021. Something for them, something for you!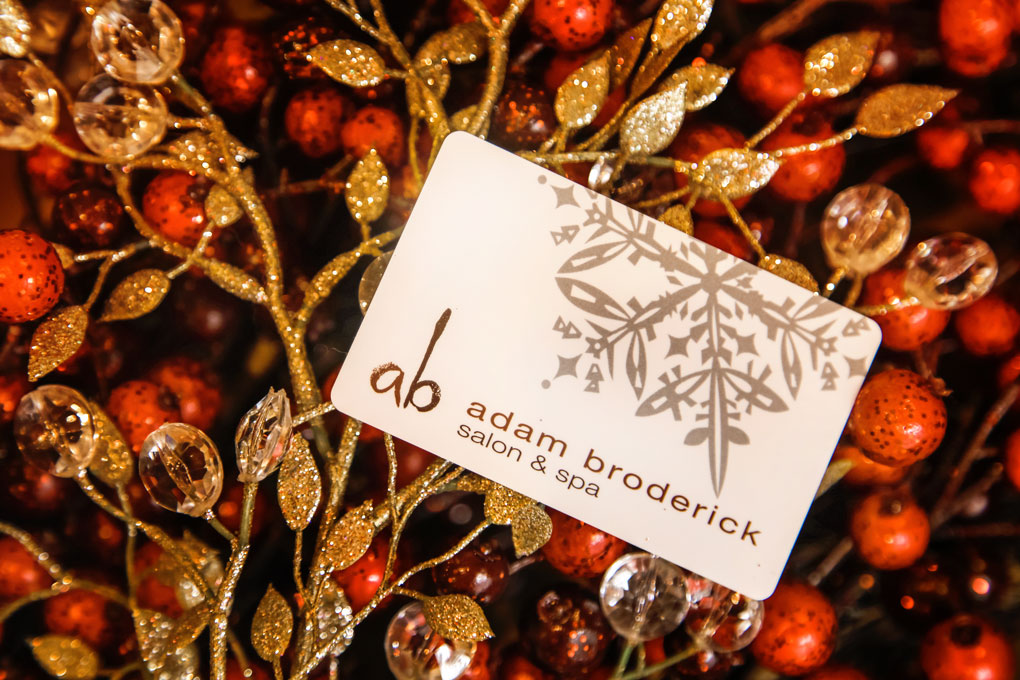 (Washington Depot) Your best fur bud deserves a unique gift from Depot Dog! It's an awesome new pet store for dogs & cats, offering all-natural, sustainably sourced foods and treats. They have a large selection of toys, sweaters & coats, beds, gifts, and so many fun pet things!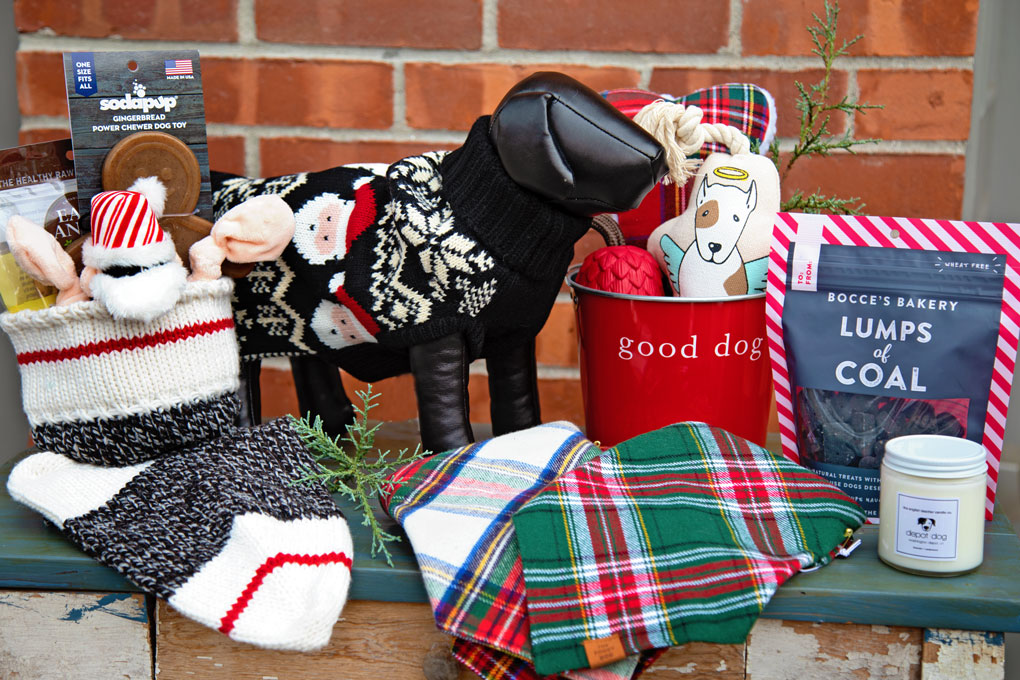 (Woodbury) A trip to The Hidden Acorn will thoroughly put you in the mood for the holidays! This bright, barny store is chock-full of good gift ideas. They carry lots of awesome local products, new and vintage decor, housewares, and gifts for pets too!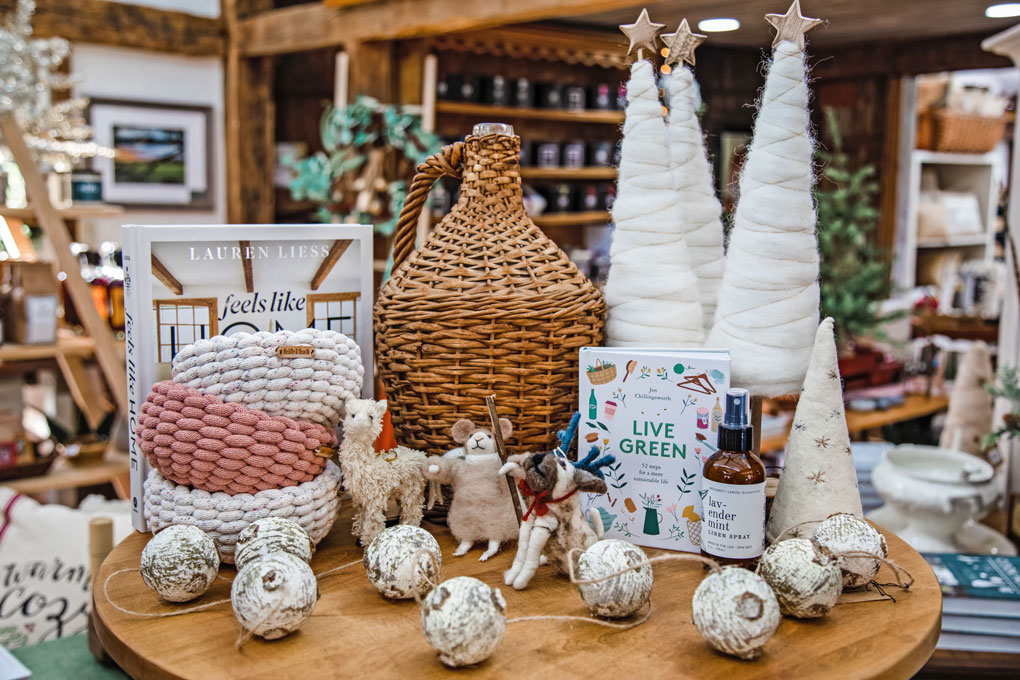 (CT based) Click for a truly unique collection of socially and environmentally conscious gifts, like this Message in a Bottle. ? It includes elements of the earth that are used as purifying & positive energy tools. Use code ROCKANDUNLOCK21 for an exclusive 10% off now through the end of 2021.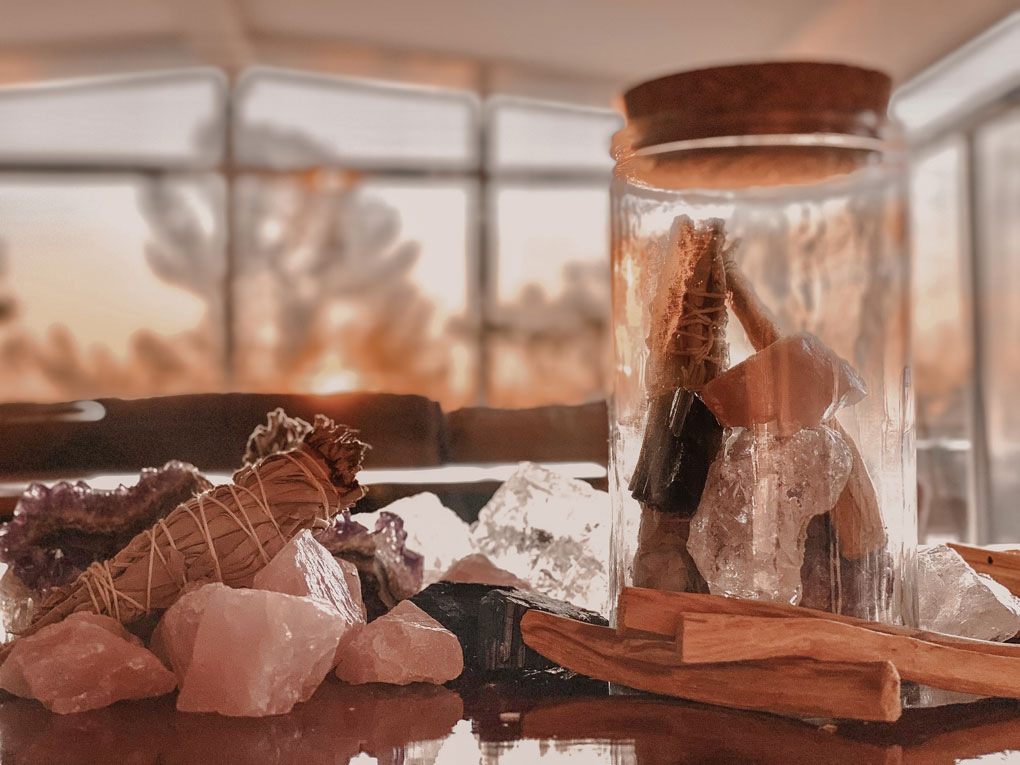 (Washington Depot) Books are always a good idea! We ❤️ the Hickory Stick Bookshop in downtown Washington. It's no wonder they've been a local favorite for over 70 years. Besides books, glorious books, they also have toys, puzzles, games, calendars, and ? greeting cards.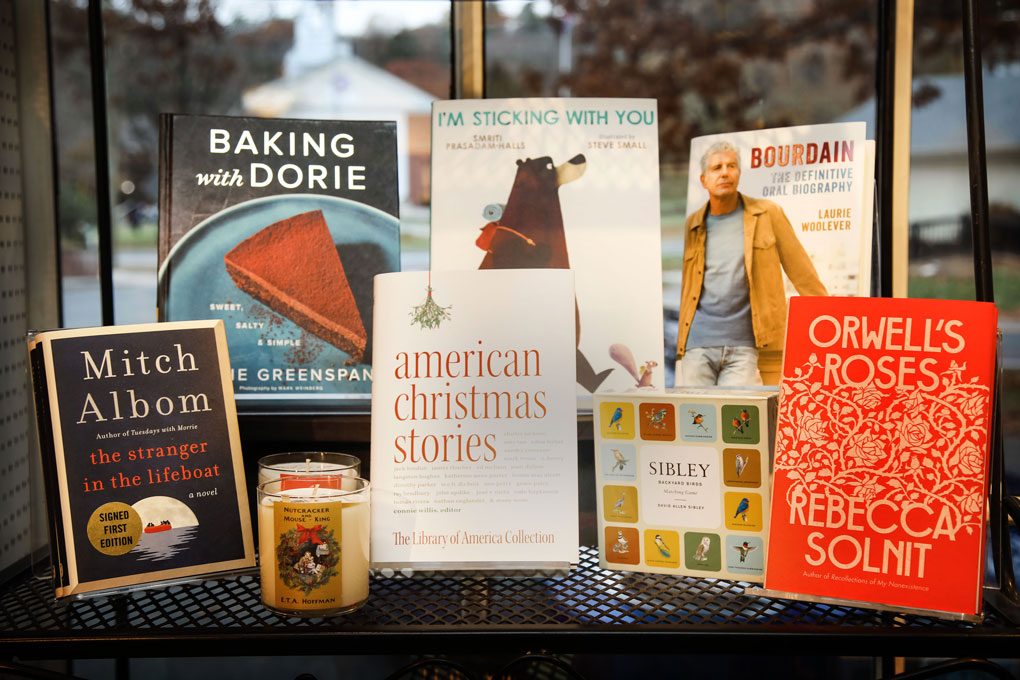 (Brookfield) Simpson & Vail has over 375 teas & herbals to choose from as well as a beautiful array of gift box selections to make choosing easier! They've also got freshly roasted coffees from local roasters, a large collection of tea brewing accoutrements, and specialty food.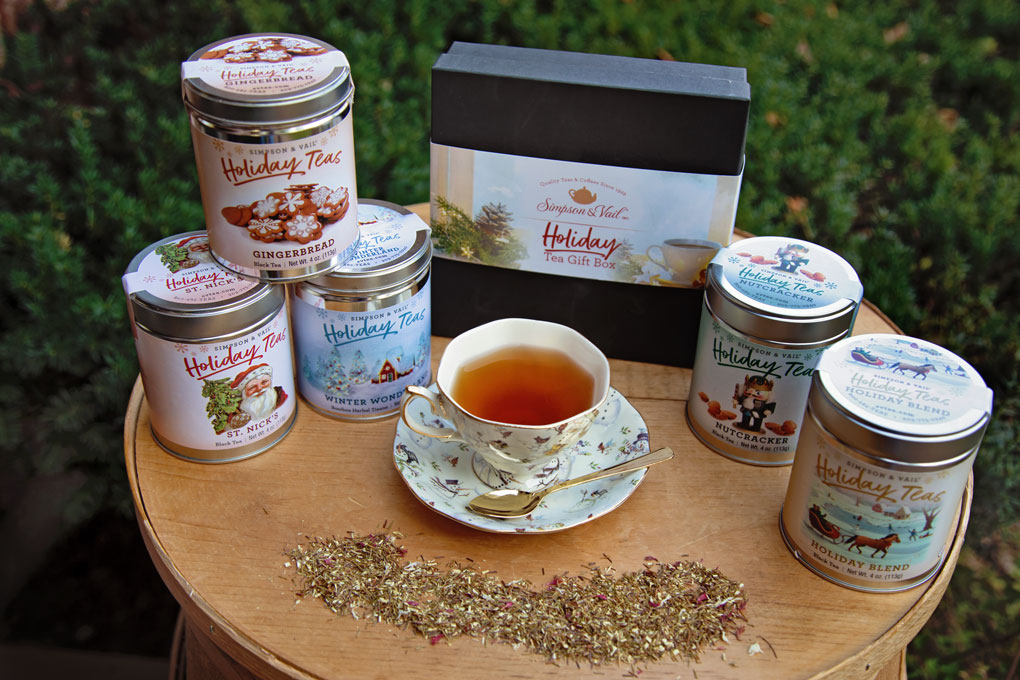 (Madison) Get extra thoughtful this holiday! Have something near & dear to them framed by the creative geniuses at Wall Street Gallery! Have a look at their Insta to see some incredible projects (they've framed some interesting things!).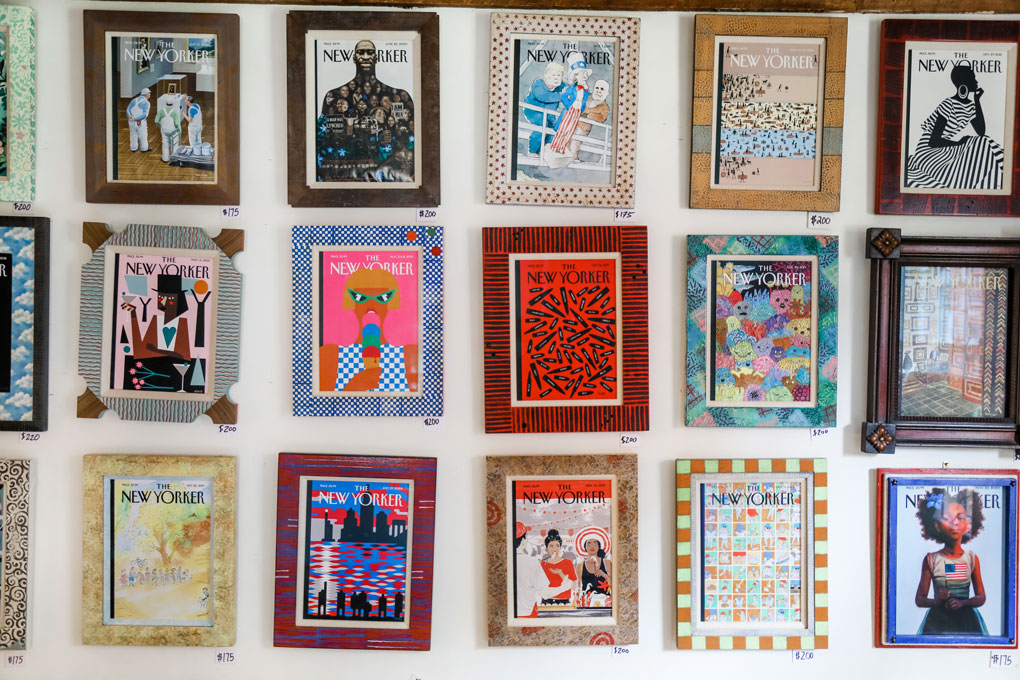 (Madison) Willow + Birch is a wonderful store filled with really cool art, jewelry, and accessories for men, women, bridal, and home! And Little Willow is the perfect spot for all things baby! They're also the shoreline's only Simon Pearce and Andrew Pearce retail partner.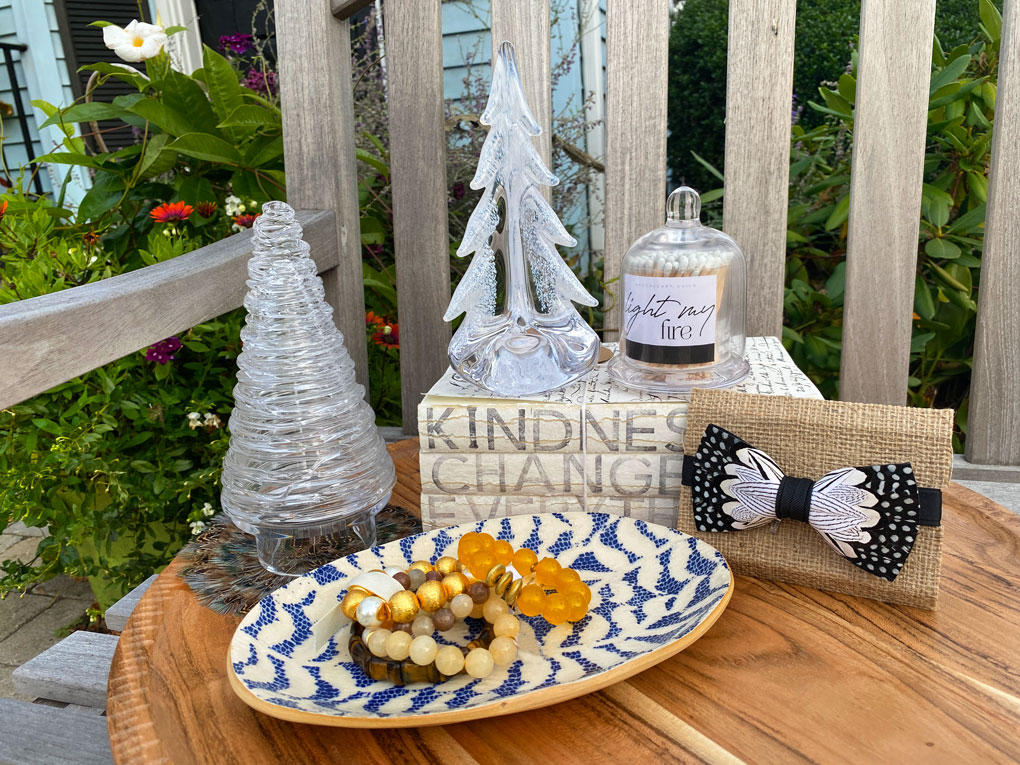 (Southbury) Piper and Dune is another awesome gift shop that makes shopping for others SO EASY! We spotted lots of CT ❤️ gifts, cuddle throw blankets, funny socks, candles, bags, cute clothes, toys, baby, outdoors, and hard-to-shop-for men's gifts!
(Litchfield) Luxurious, beautiful clothing for men and women can be found at R. Derwin Clothiers. They've been serving up timeless fine fashion since 1989. Whatever gift you choose, it's going to delight! We swoon for this urban coat which can be worn 3 ways, plus a pop of Scottish cashmere!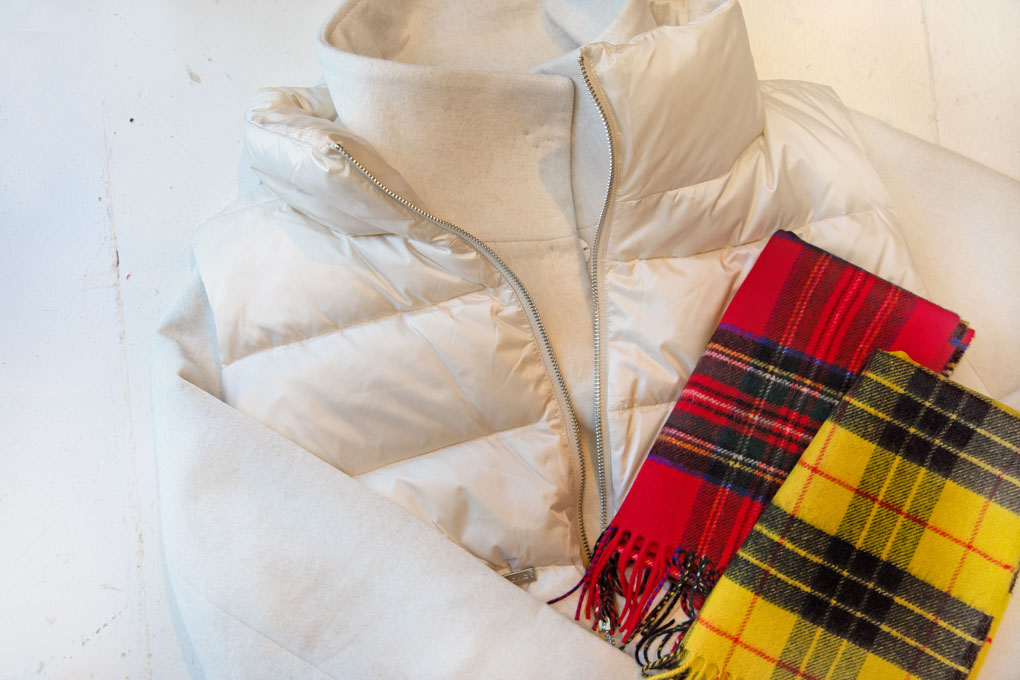 (Southbury) Introducing Little Bee of CT's latest product, Clay & Honey Powder facial masks. These masks were developed to provide simple cleansing balanced with honey to deliver clean, smooth skin without being too dry. Each tube makes 5 cleansing face masks. Another great teacher gift!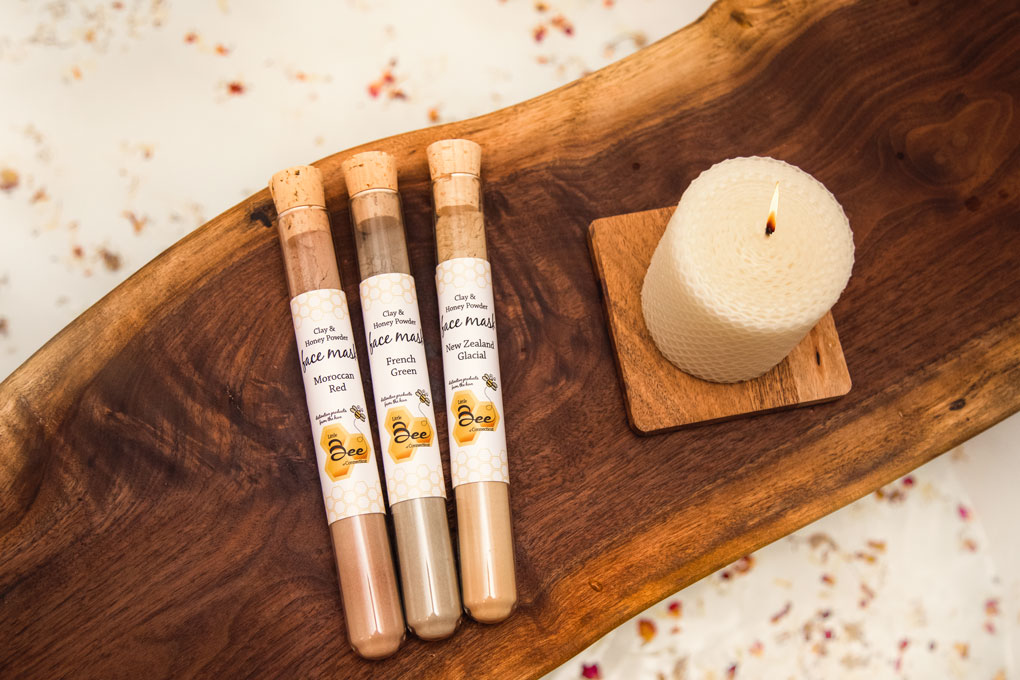 (Bantam) The Bantam Tileworks elves have been busy and have lots of these handmade trees ready to go home with you. They come out with different colors and patterns every year and make for a great recurring gift. Start someone's collection this holiday!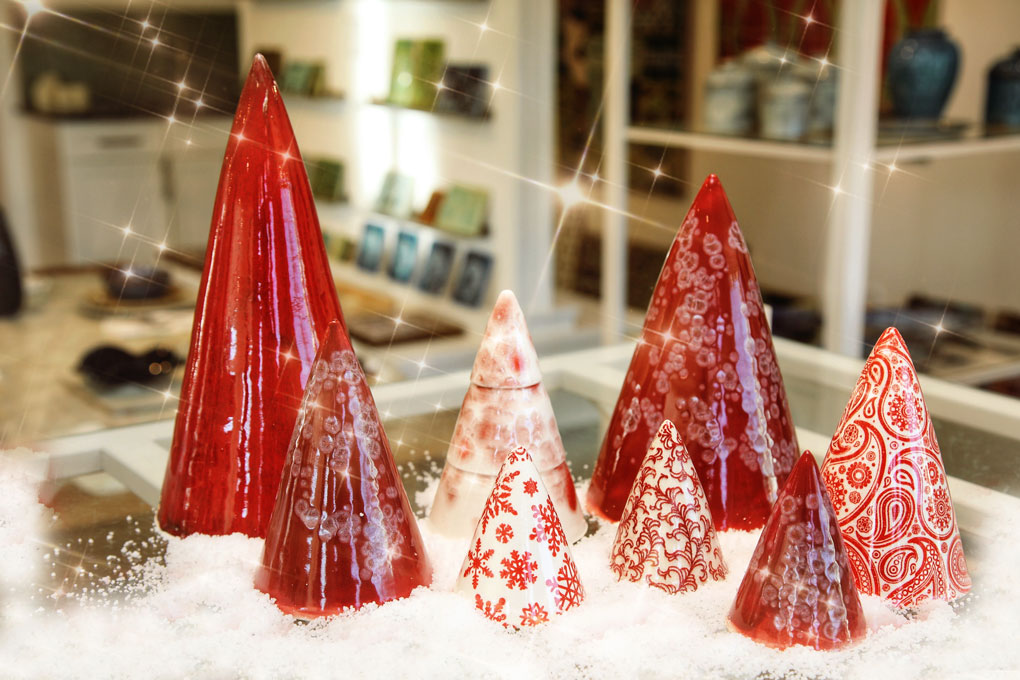 (Washington Depot) Washington Curated is a thoughtfully curated shop of locally handmade goods, vintage homewares, and gifts. Stop here for awesome knitted hats, local candles, soaps, lotions, and sustainable kitchen items.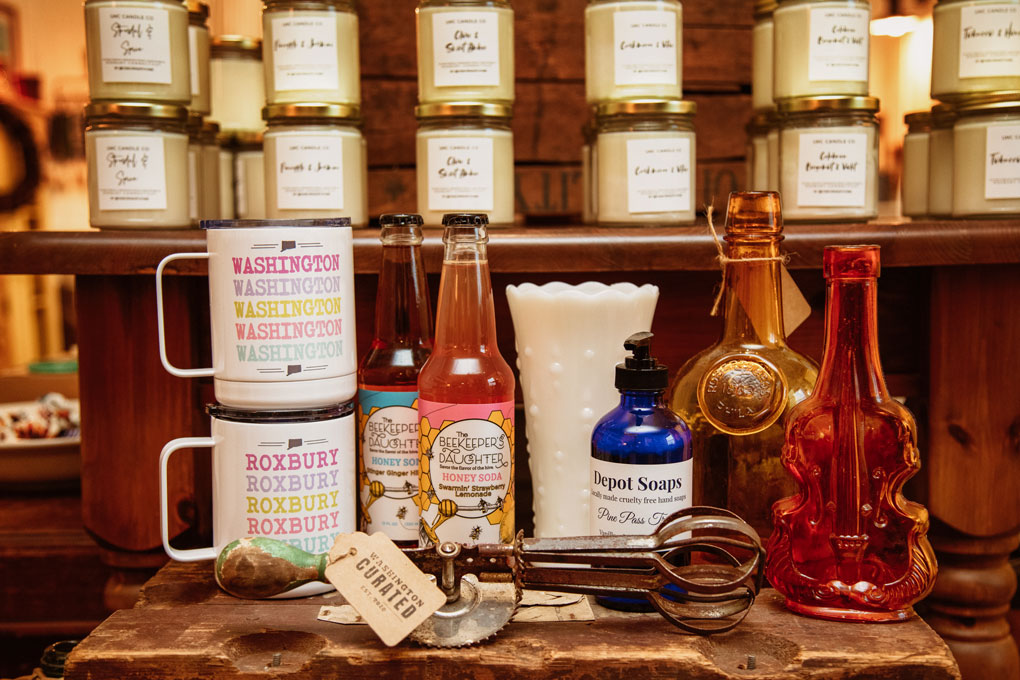 (Warren) Shop WKND for fashionable gifts for her, him, YOU, and select kids. Srsly, we hear they're better stocked than city department stores right now! This award-winning lifestyle boutique has a wide array of cashmere, coats, daywear, dressy outfits, and casual at-home luxe.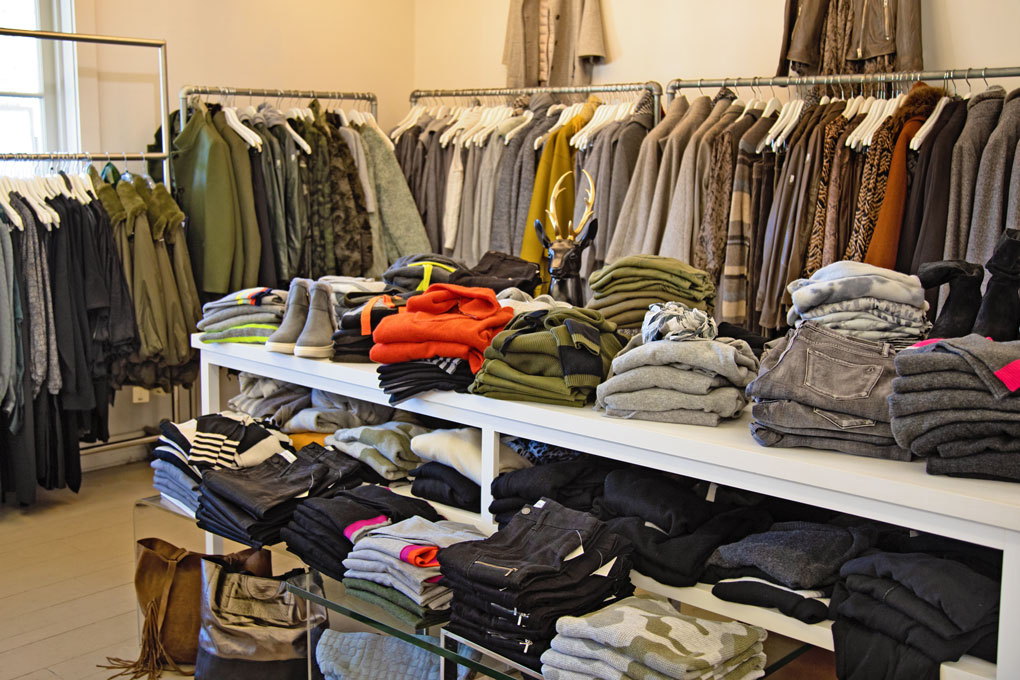 (Ridgefield & Kent) 109 Cheese is your source for artisanal & gourmet offerings to make your holiday delectable! Give them a call to customize a basket or platter for the holidays. And stop by their wine store in Ridgefield (next door to the cheese shop); their selection is over 95% organic, biodynamic, or sustainable farming practices.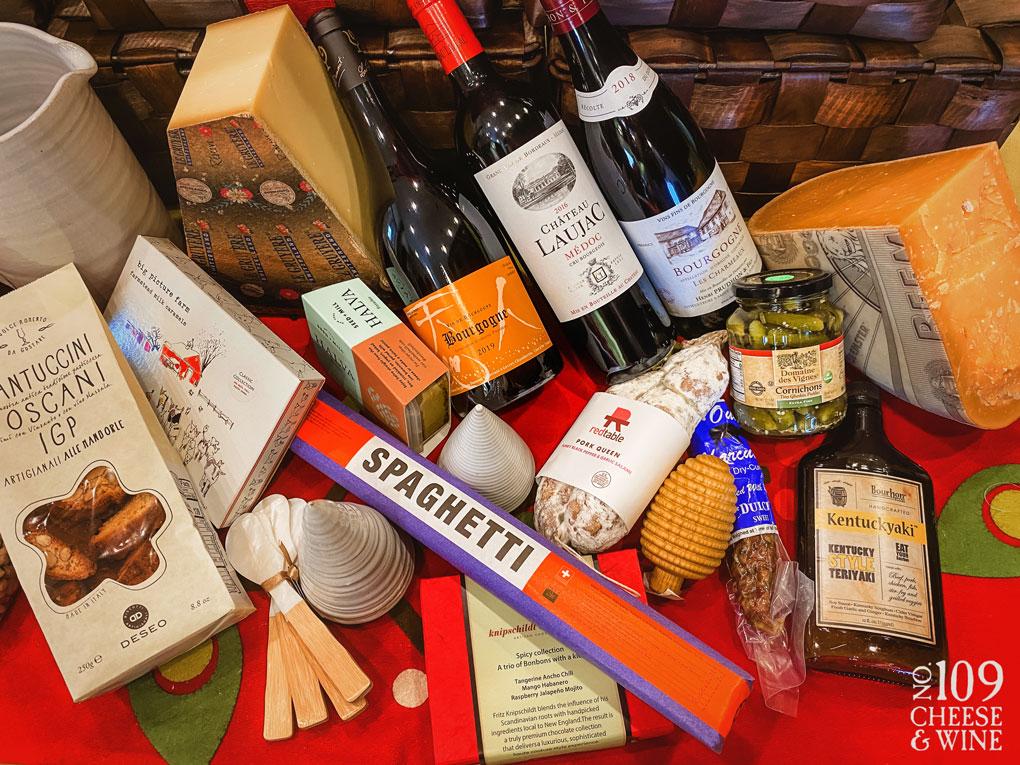 (Guilford) This award-winning gift store is a must-visit to experience magic and whimsy! The store is packed with boho-cool gifty things, plus, a great selection of men's and women's casual clothing. We can't get enough of the cute felt items!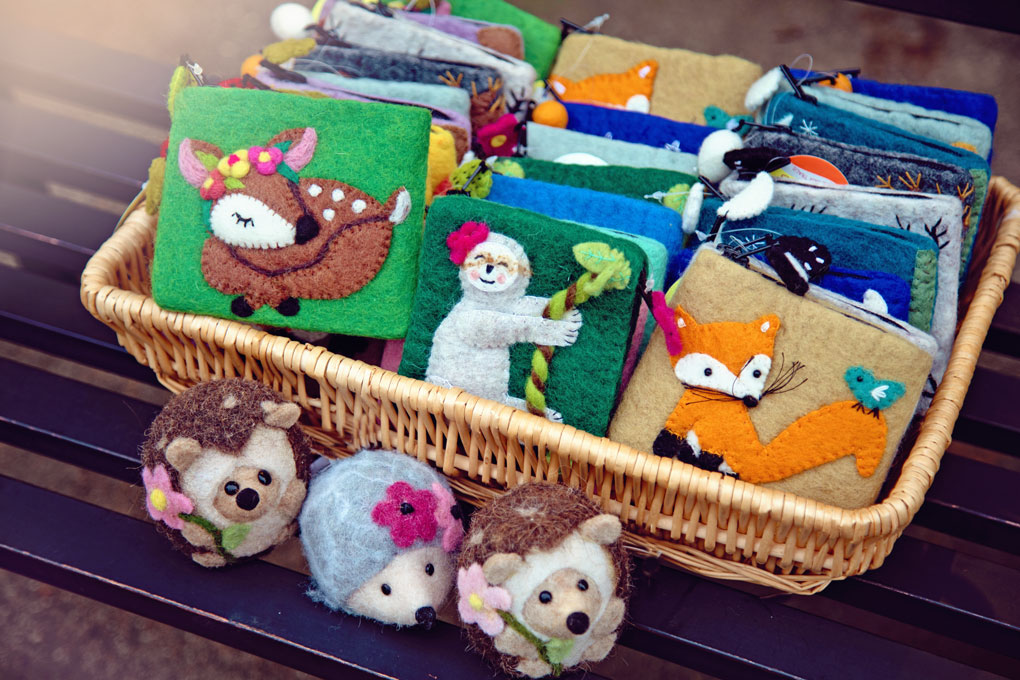 (New Milford) Mother Earth Gallery is your destination for crystals, minerals, gemstones, jewelry, artwork by local artisans, and everything zen! This is also a spot to find wind chimes, singing bowls, and wellness books. You'll love it here!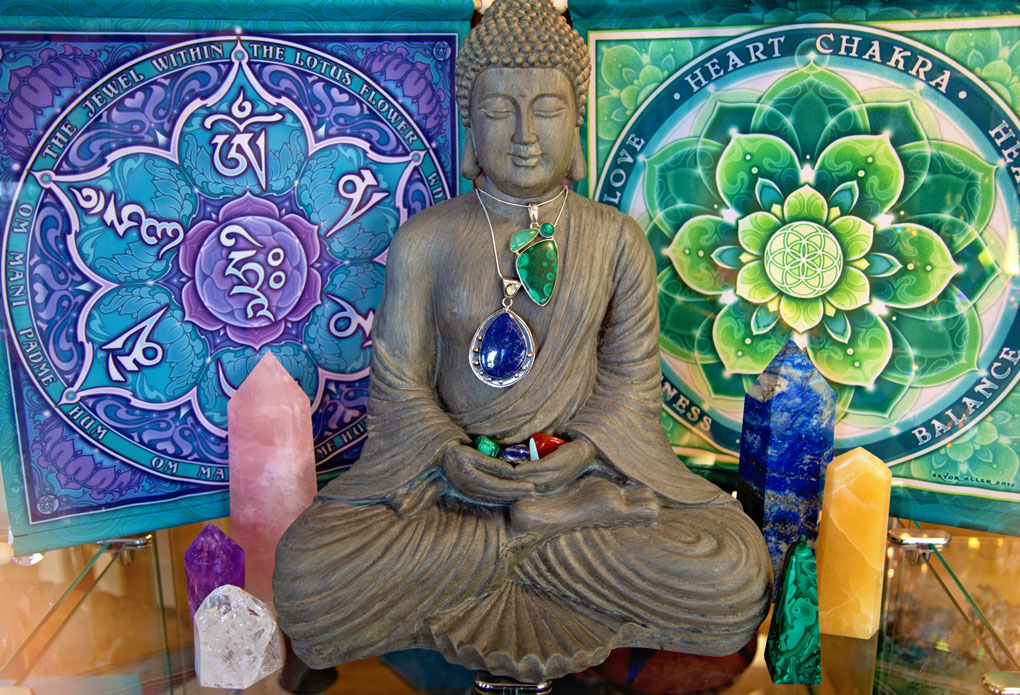 (CT will travel) If you have a "knotty" friend, they'll probably REALLY appreciate an at-home massage by Thérapeue, At-Home Massage. We've been the lucky recipients of Erika's amazing massages a couple of times – amazing. Contact her to purchase a gift certificate for relaxation and bliss here.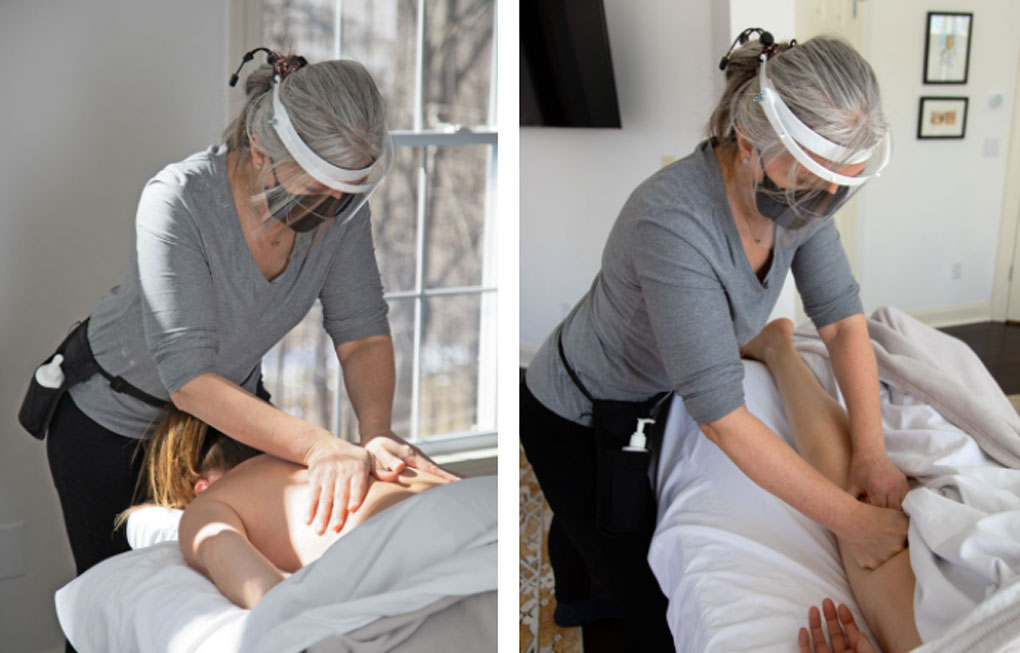 (Bantam) Our favorite outdoor lifestyle store. Buy a gift card online or head to the store for all your men's and women's outdoorsy apparel & practical accessory needs. They've got lots of awesome locally made goodies, too.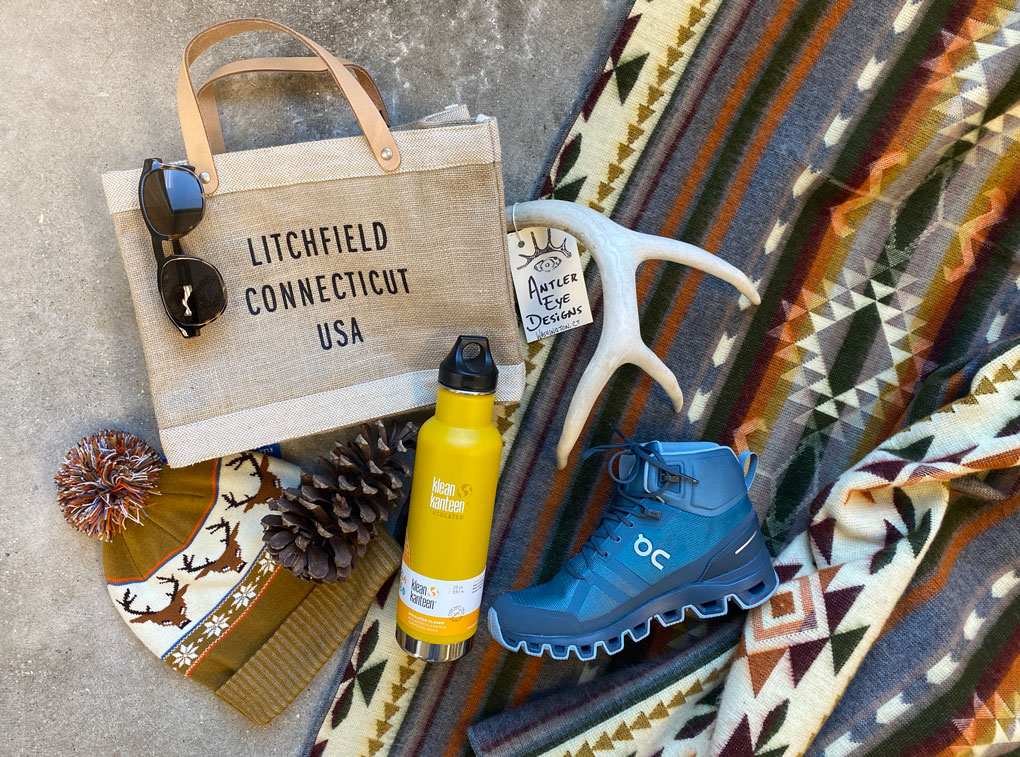 (New Milford) Never has "there's something for everyone" been more true. The Hunt is another favorite and must-visit! It's a huge store overflowing in unique, handpicked vintage & modern-day housewares, clothing, and accessories. So much to see!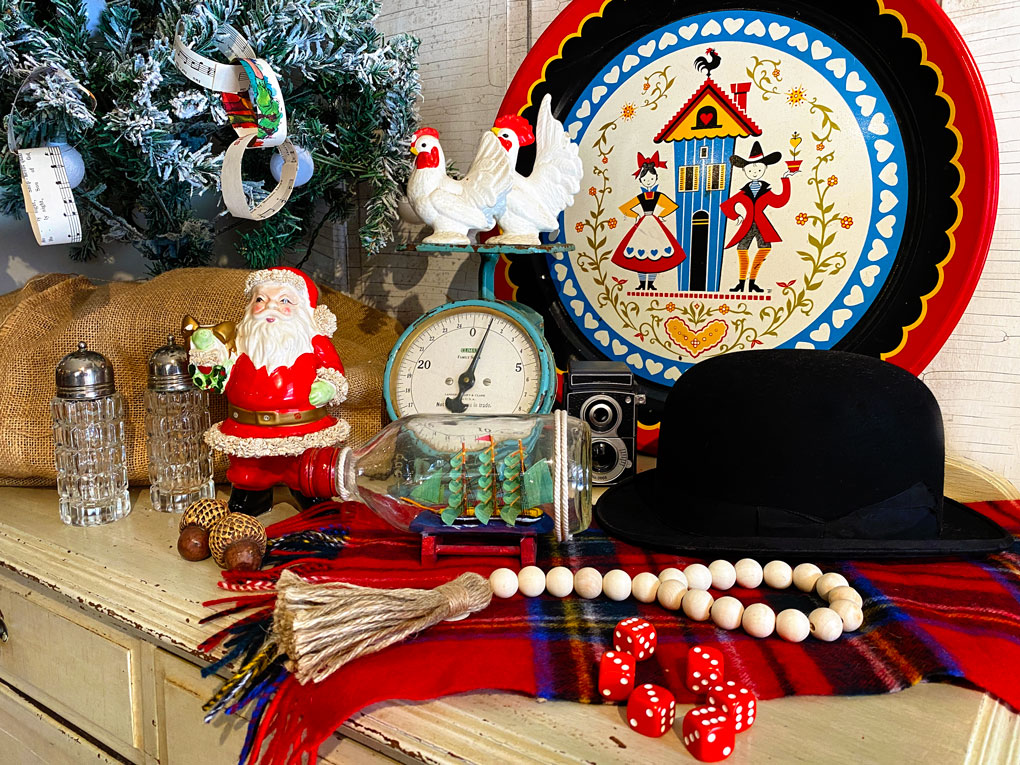 (Guilford) Fused glass classes make a great gift for our workshop-loving friends! J. Gresham Design Studio also offers beautiful handmade glass ornaments, jewelry, gifts, and housewares, made in-house. These snowflakes and star suncatchers make perfect teacher gifts.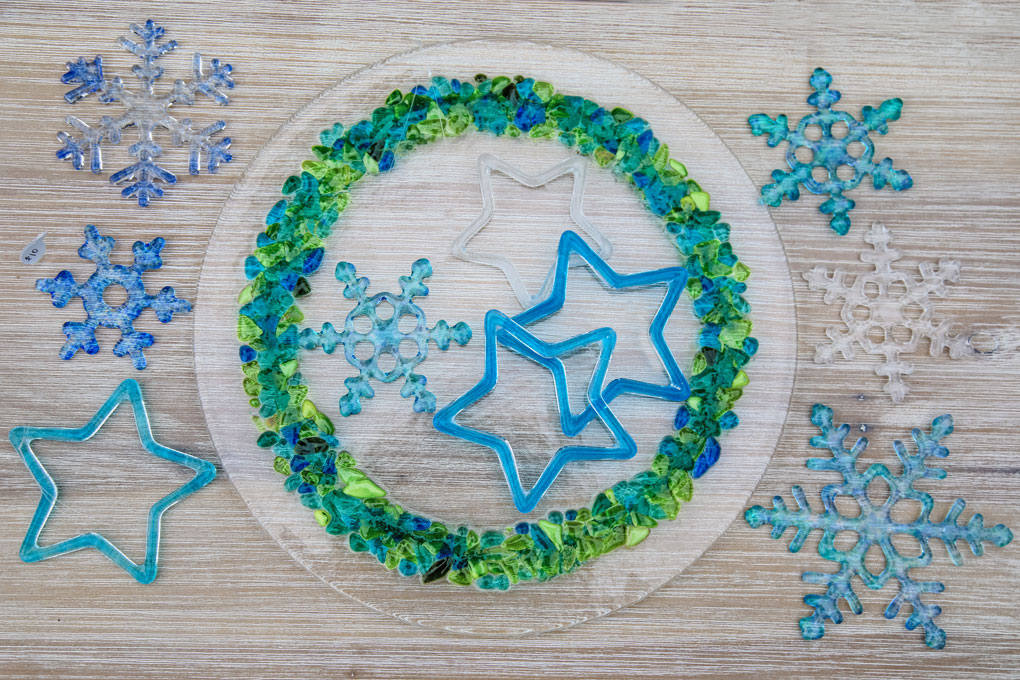 (Guilford) Browse this gem of a shop for some unique handcrafted one-of-a-kind gift items this season. Their calming collection includes beach stone belt buckles, beachy candle votives, freshwater pearl jewelry, and zen inspiring stone cairns. They also carry fabulous clothing, accessories, and much more!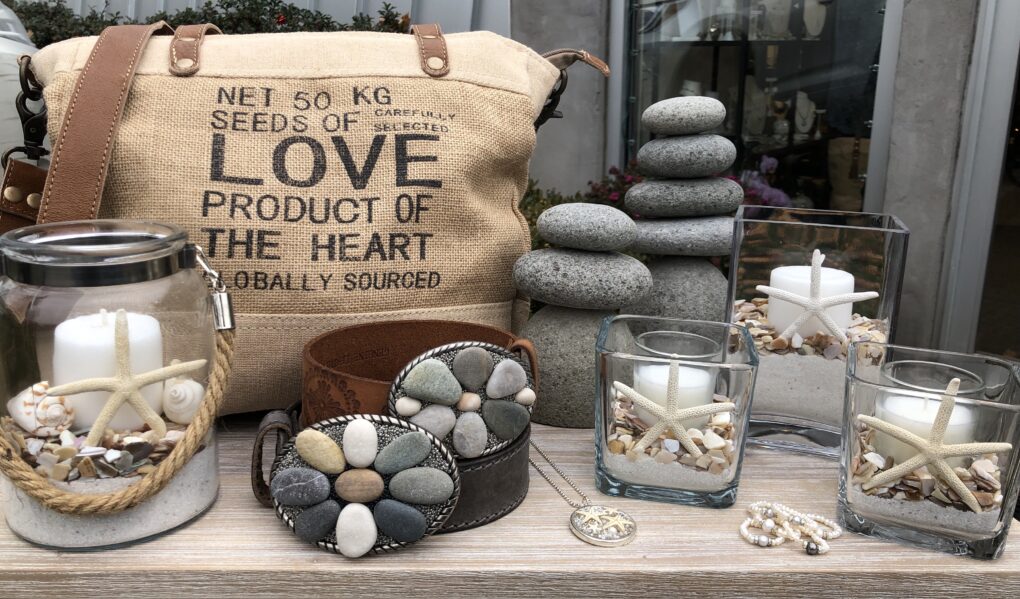 (New Milford) Nutmeg Olive Oil can whip up a customized gift basket featuring their delicious olive oil, vinegar, and many other gourmet foods! A gift any foodie would love, trust us. They've also got lots of perfect-for-entertaining essentials.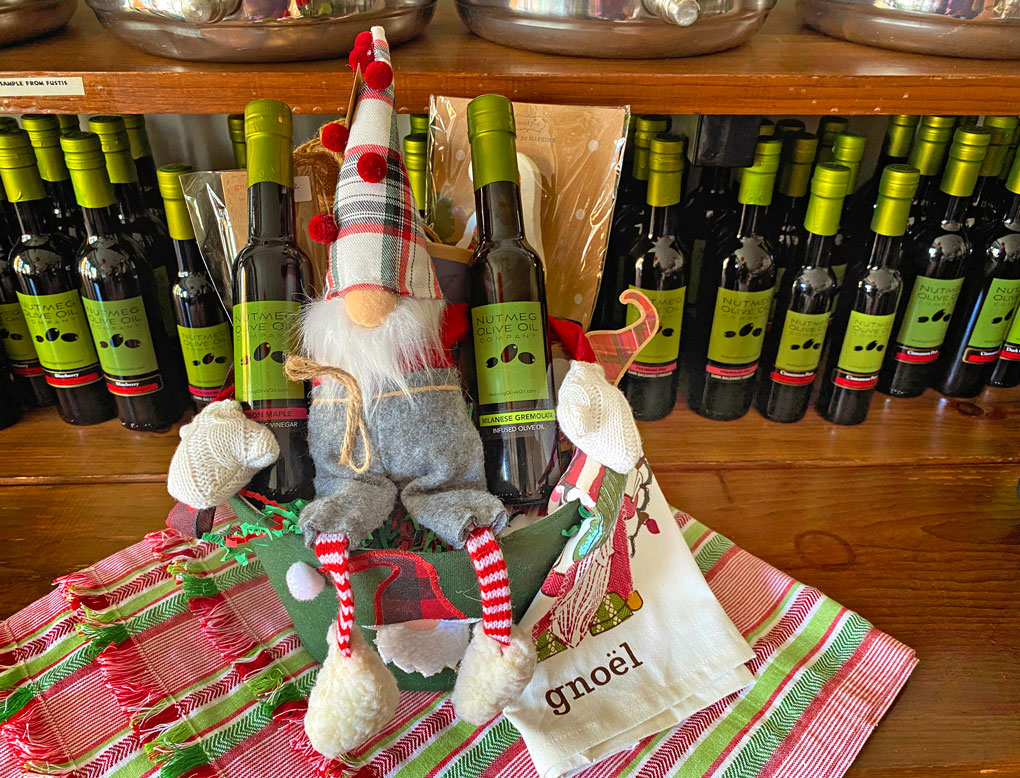 (Woodbury) Studio Hill Gallery & Design Shop has a collection of beautiful artisan-made gifts, books, hand-blown glass trees, Italian nativities, and German nutcrackers & smokers (pictured below ♥️). You can also find handmade needlelace ornaments and jewelry from local & regional artists here!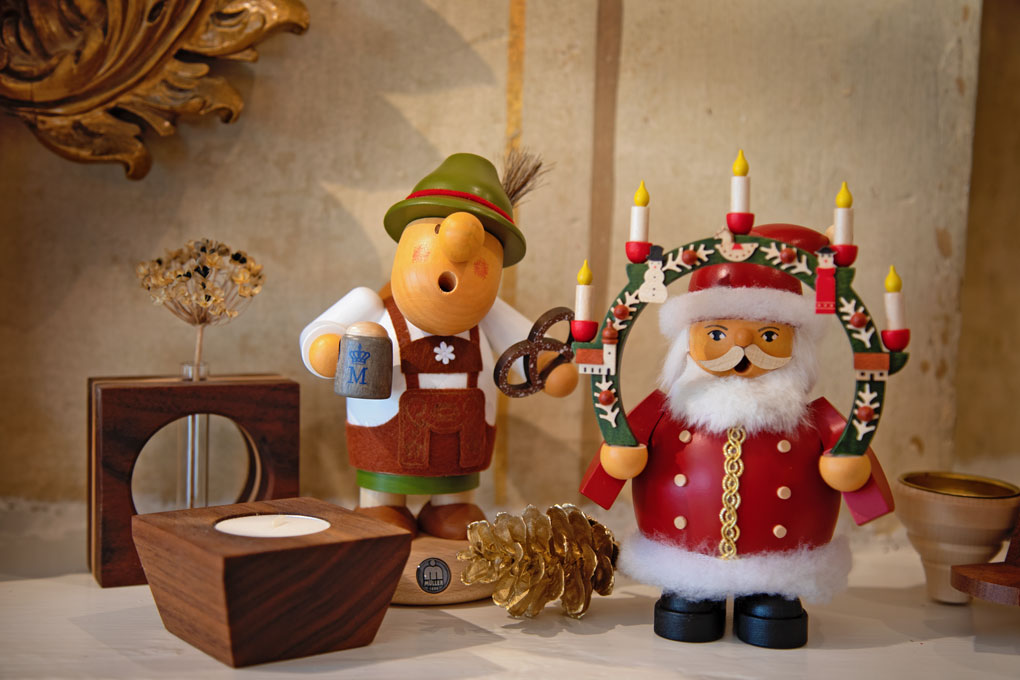 (Woodbury) New Morning Market has been committed to the good food lifestyle since it opened its doors in 1971! Besides local, organic, delicious food, they have a thoughtful selection of gift items from local makers, and artisans across the globe.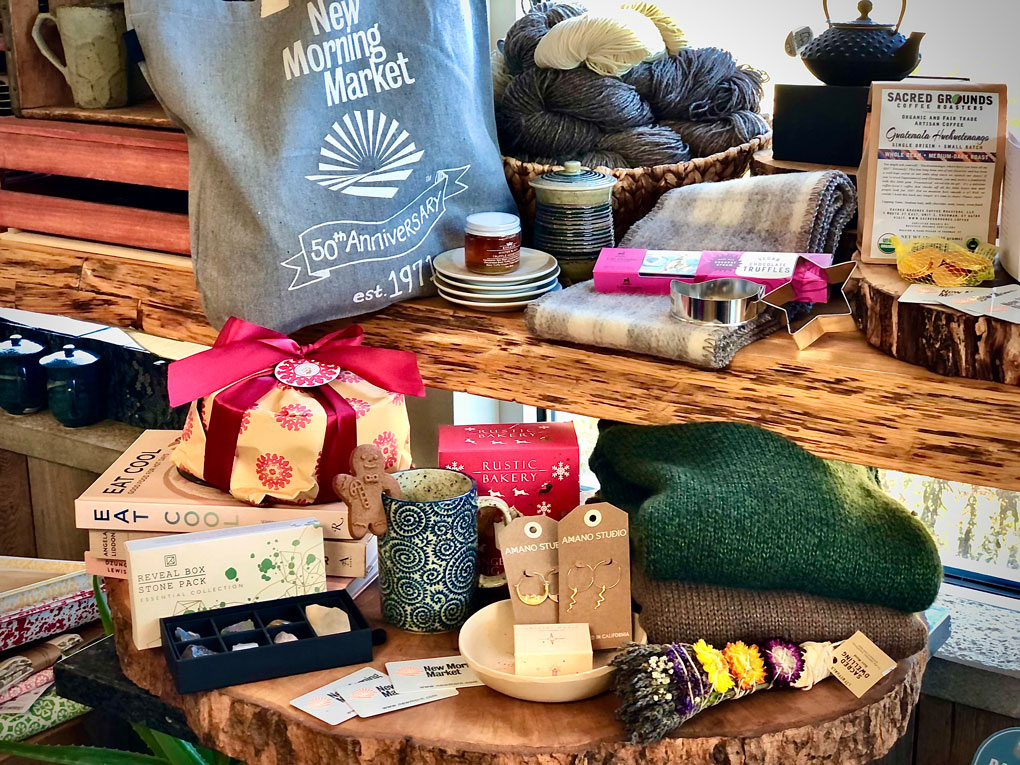 (Norwalk) D1 Training offers a sports training facility for youth athletes and adults looking to build endurance, or simply set and reach a health goal. Get them a membership to the very latest in fitness programs. They're offering a free workout and 20% off personal training when you join as a member!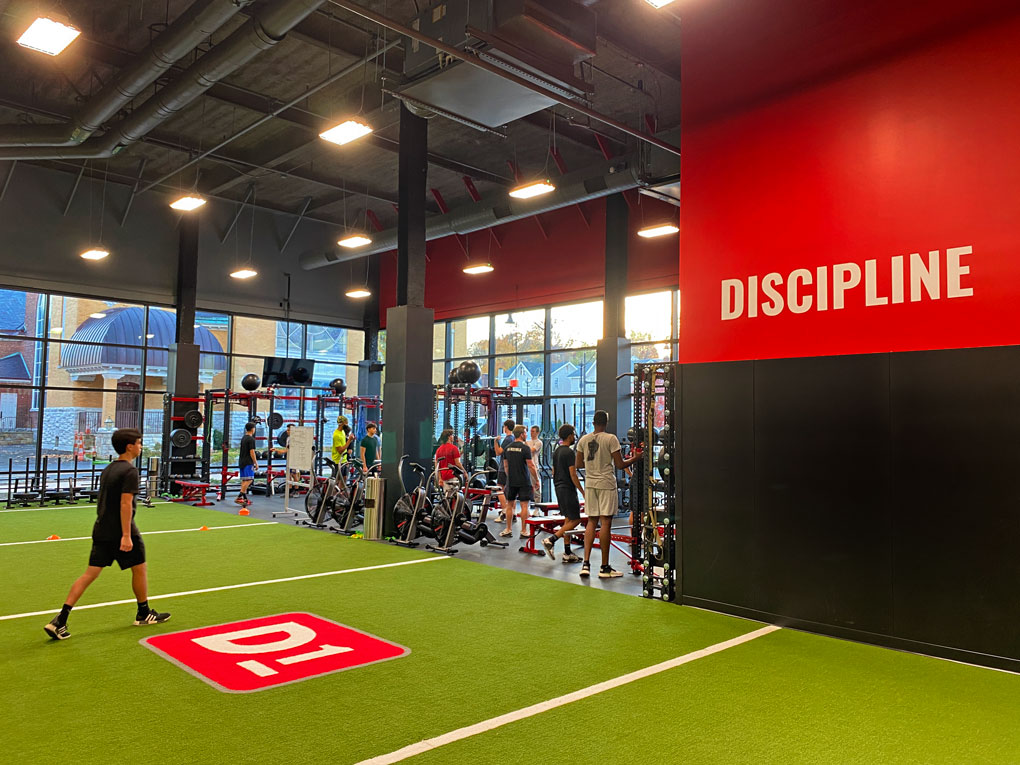 (Wilton) WildBloom Skincare is an effective, all-natural skincare line made in small batches in Wilton. And extra wonderful, for every purchase, they donate a book to childhood literacy (Read to Grow). Use UNLOCK20 for 20% off your order.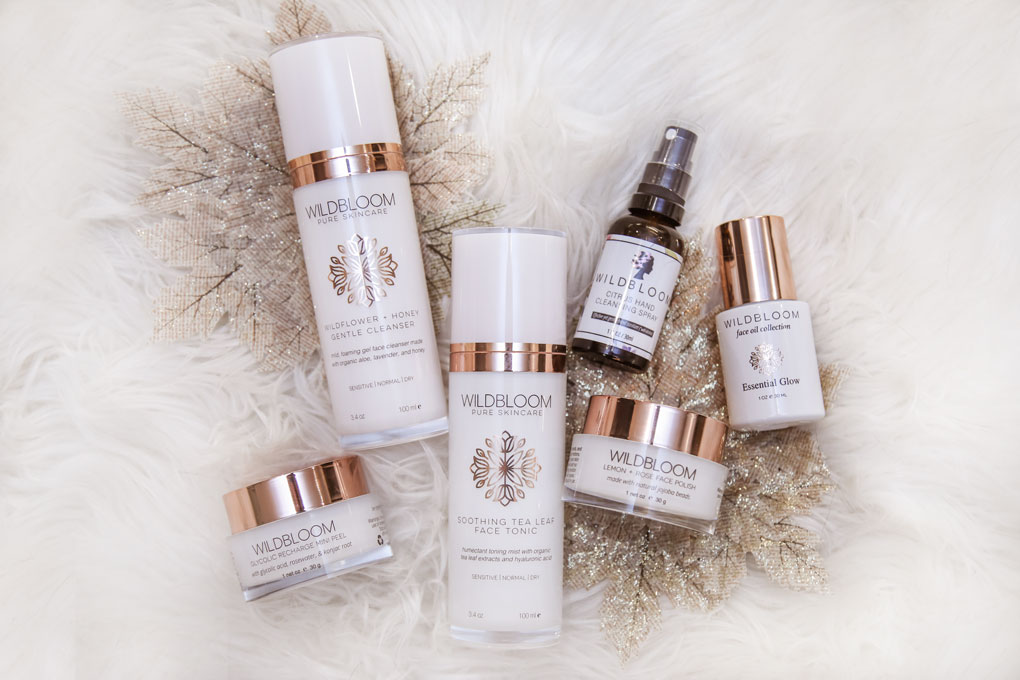 (Woodbury) A fabulous meal always makes a great gift, and John's Cafe makes food worth driving for! Buy a $100 gift card and get a $20 voucher to use at a later date. We eat there regularly and always love our experience. Yum to the yum ?.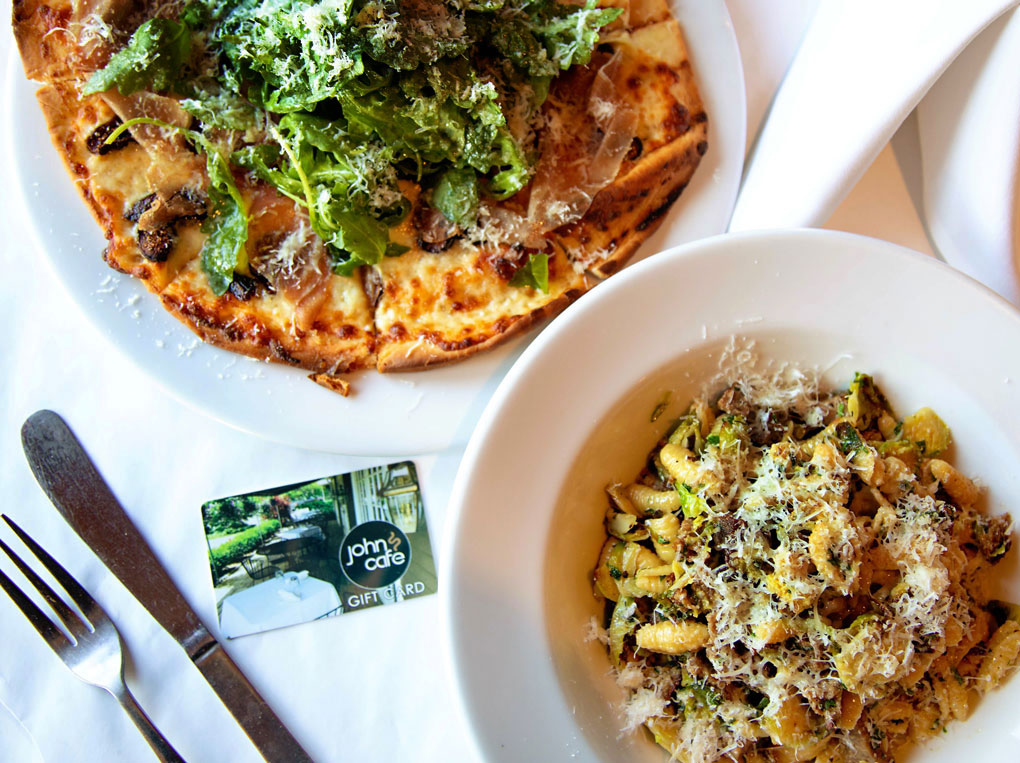 ---
The Unlocking Connecticut 2021 Holiday Gift Guide is sponsored