For all of you who could use a little wardrobe inspiration: Fashion to Fall in Love With!
Our tour of 9 CT fashion boutiques – all offering unique, extra-cute clothing & accessories! Click for our try-on sessions, and take a peek at what's in store. See something you like? Hop in your car and go discover your next fashion-fix destination (or shop local online)!
Fashion to Fall in Love With is sponsored
(Brookfield/New Milford/Oxford) We visited the Brookfield location and found oh-so-many things we'd love to add to our wardrobes. It's like Bobbi Jo, the owner & buyer, got inside our heads! Traveling Chic Boutique has casual clothes with an edge that you're sure to reach for in your closet time & again. All 3 TCBs have a completely different inventory to suit the demographics of each town. We can't wait to do the full tour!
Need an easy & fun way to raise funds for your organization or cause? They host Shop for a Cause nights!
Follow @shoptcbct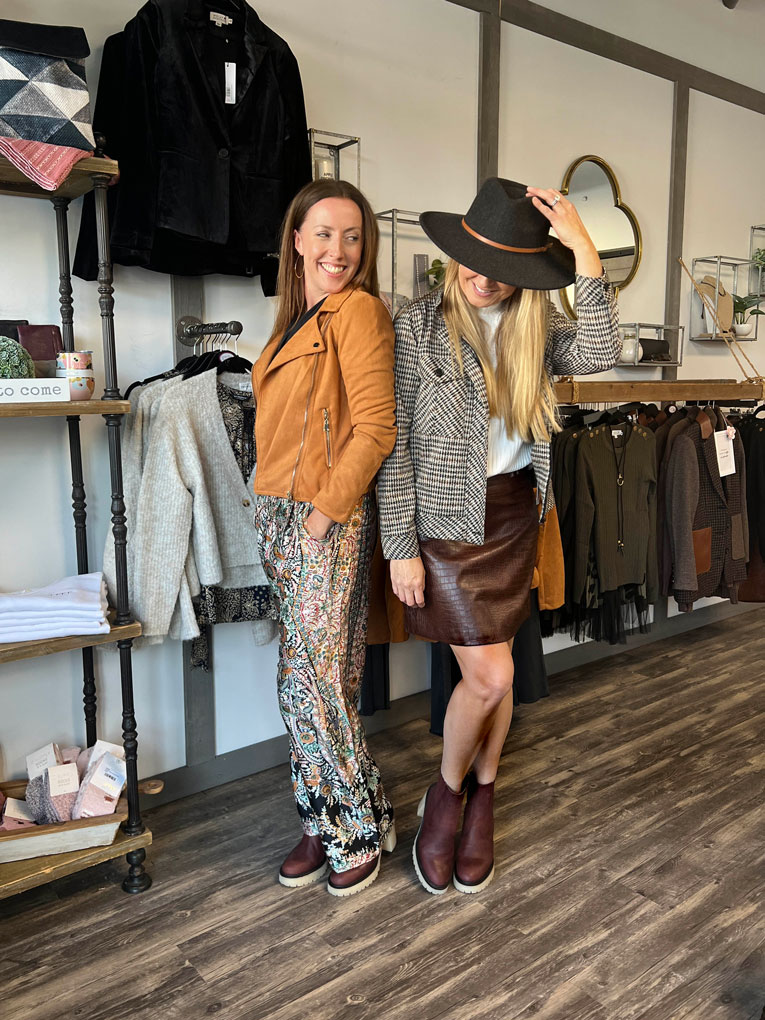 Fall Must Have…
Anything that makes you feel beautiful!
---
(Southbury) Minx Boutique just opened this summer and carries cute items for women, teens, AND girls 6-14 – one of few around that caters to all! Angela was inspired to open the boutique by her three girls (6, 13, and 15) who all help her stay on top of the teen trends.
Use special discount code: UNLOCKCT for 10% off your purchase good through 11/15/22!
Why not visit during the "Walk Main Street South" event on Sunday, October 23? Take a stroll around 35 women-owned businesses in Southbury. Each store will have special deals!
Follow @minxboutiquect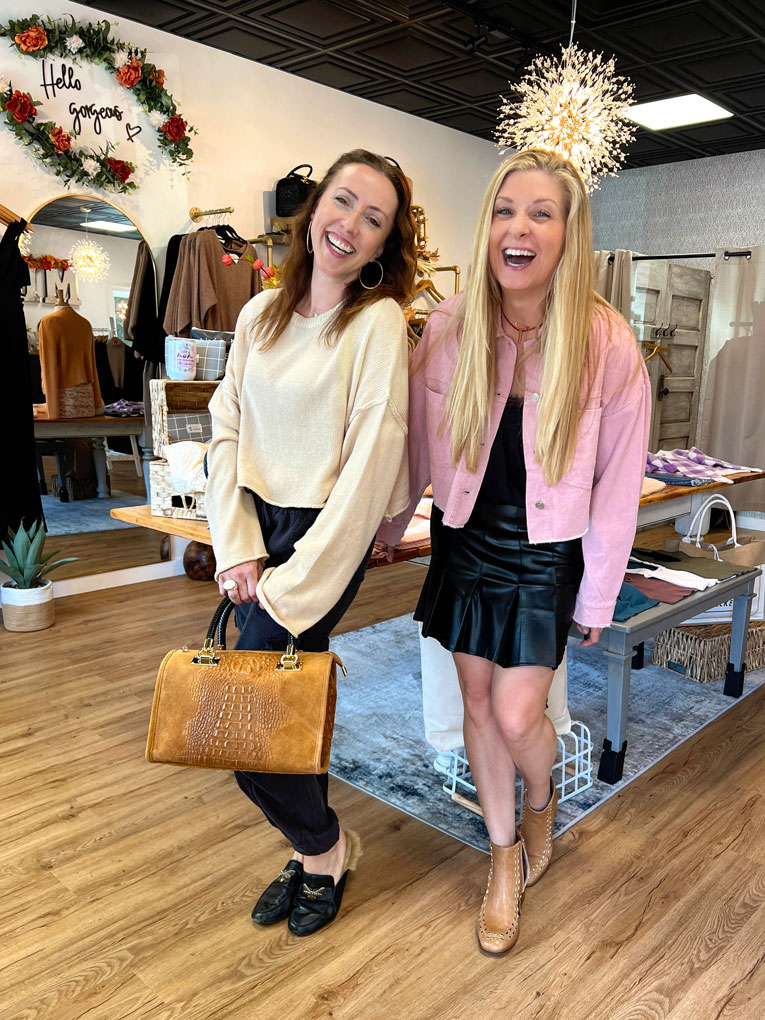 Fall Must Haves…
For teens, its the KatieJNYC ruffle skirt; for the mom's, a sweater coat; and for girls 6-14, they love anything that makes them look older! 🙂
---
(Ridgefield) Olley Court is a lifestyle boutique with a focus on beautiful artisan-made products. You'll find creative, handcrafted clothing made with superior wool, cashmere, and fine cotton. Everything feels delicious on!
After you find a fabulous new outfit, check out their design services and bring your holiday table settings to the next level! They'll also help you switch out your summer linens for cozy cashmere! Stylin'.👌
Follow @olleycourt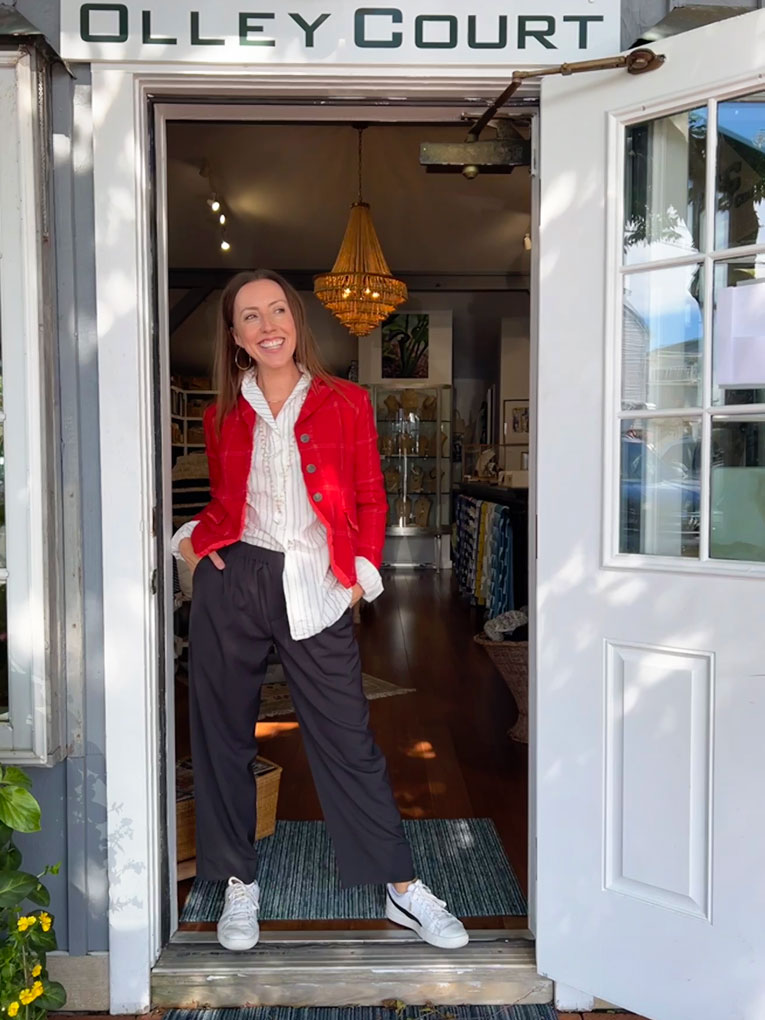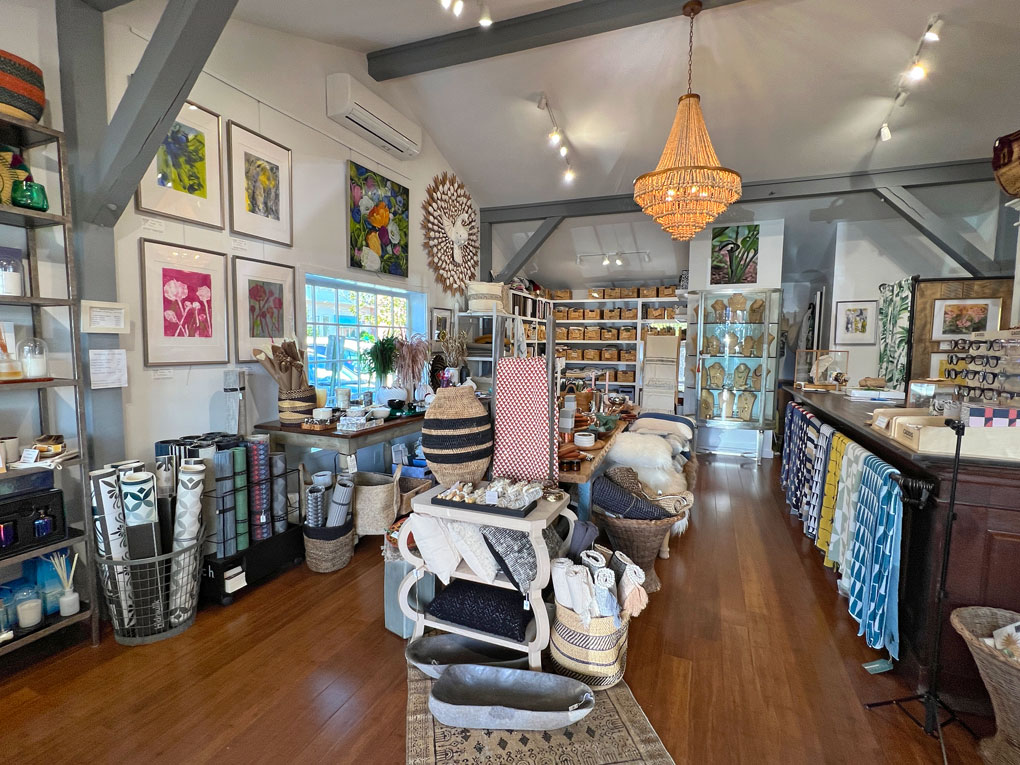 Fall Must Have…
A red Harris tweed short jacket that will carry you through some of winter's coolest days.
---
(Simsbury) AvaGrace has perfect date night & weekend looks covered! Tracy carries an awesome collection of chic clothing and casual wear ++. You'll also find fabulous accessories; purses, belts, shoes, jewelry…AND an entire store full of perfect gifts. This is one-stop shopping good times!
Coming soon: Ladies' night – take a charcuterie class with Boxed Bites CT and shop with your friends! October 20th, limited space available. Oct. 21 & 22 catch the Liverpool Event.
Follow @avagracegifts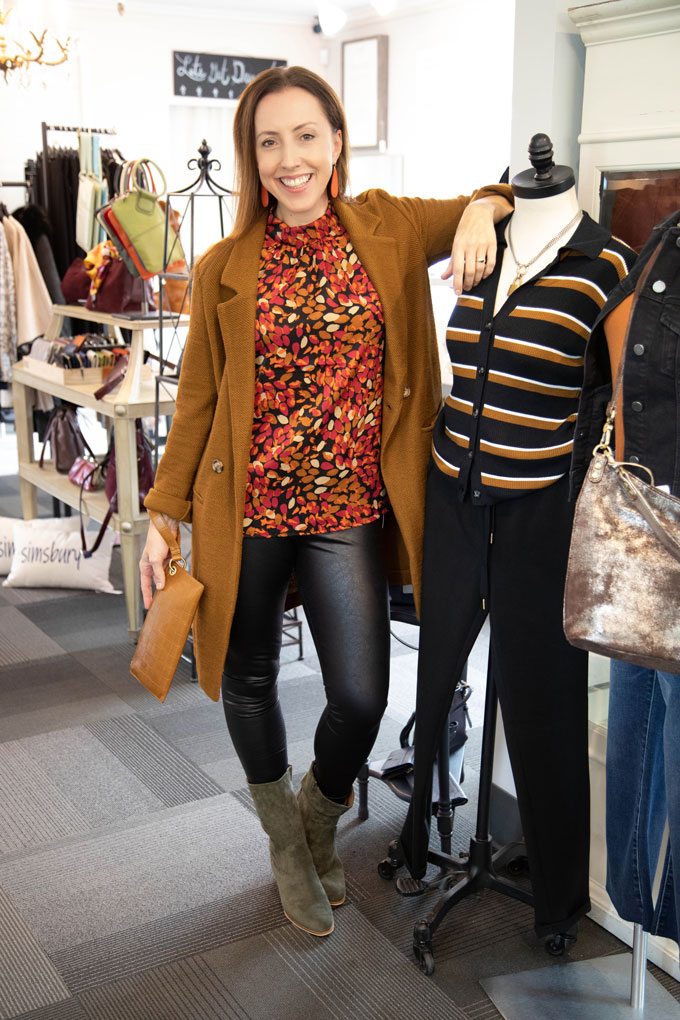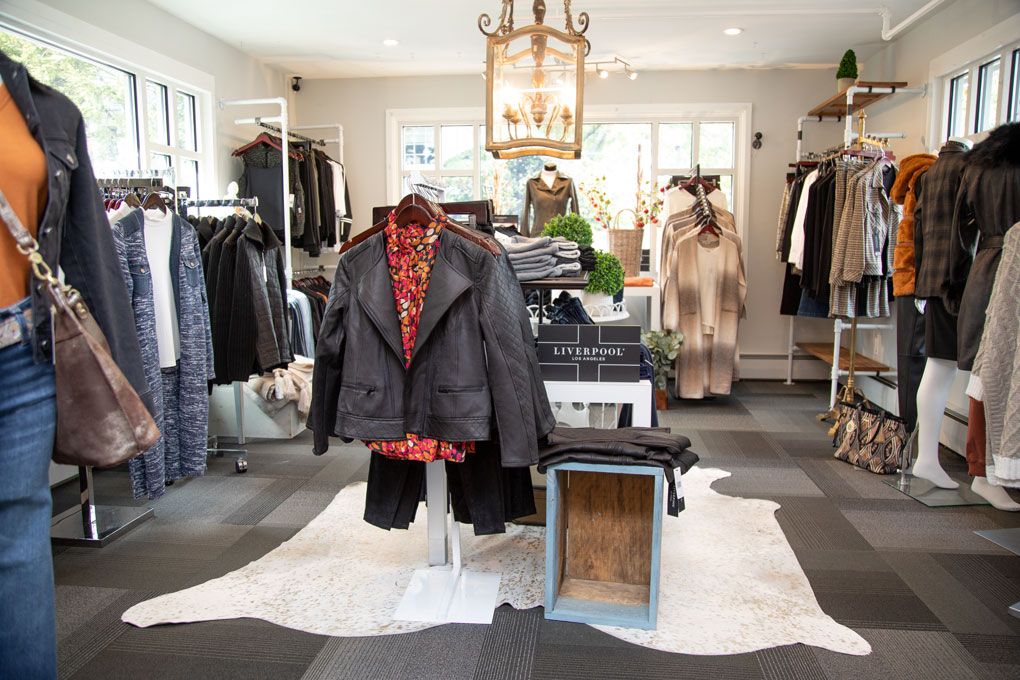 Fall Must Have…
Blazers! 👌
---
(Avon) Another favorite boutique for exquisite dream-wardrobe attire! Coco Lily is a lifestyle store with women's & men's clothes, baby gifts, tabletop accessories, and jewelry. We do a lot of swooning and adding to our mental wishlists when we're there! Their unique lines come from around the globe – everything beautiful & luxurious!
Kerri Rosenthal and Kinross Cashmere here! 😍
Follow @cocolily.ct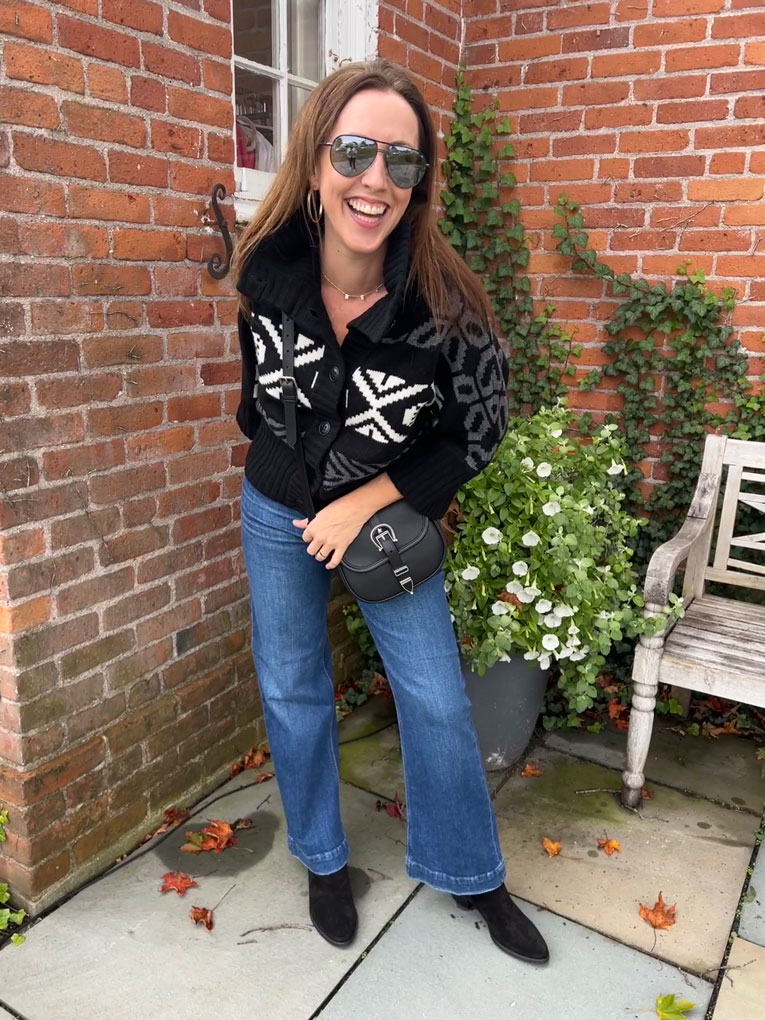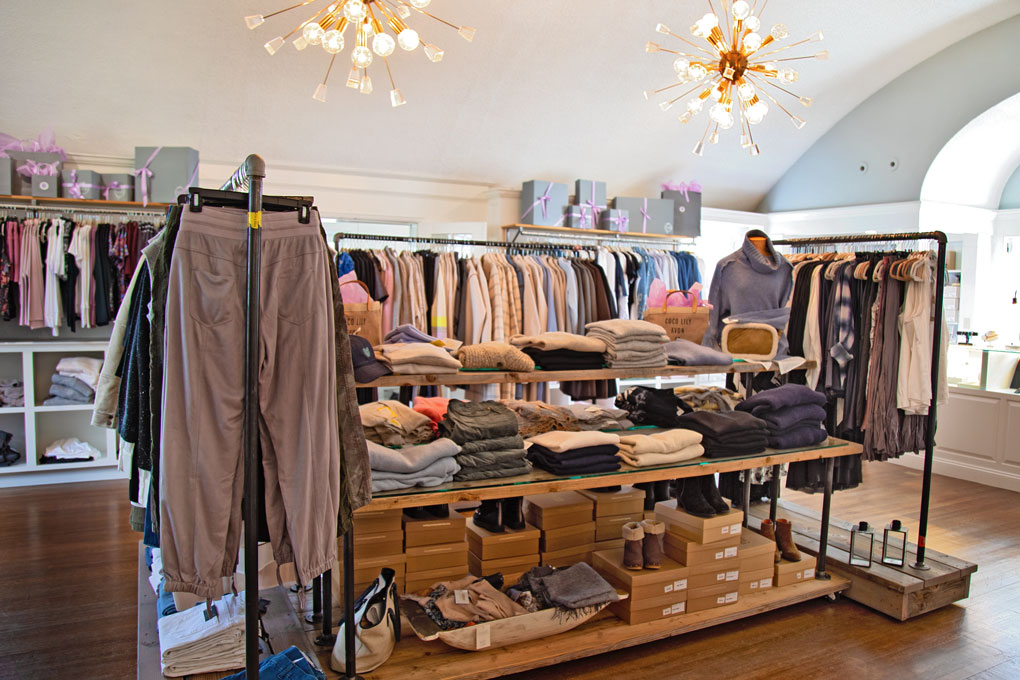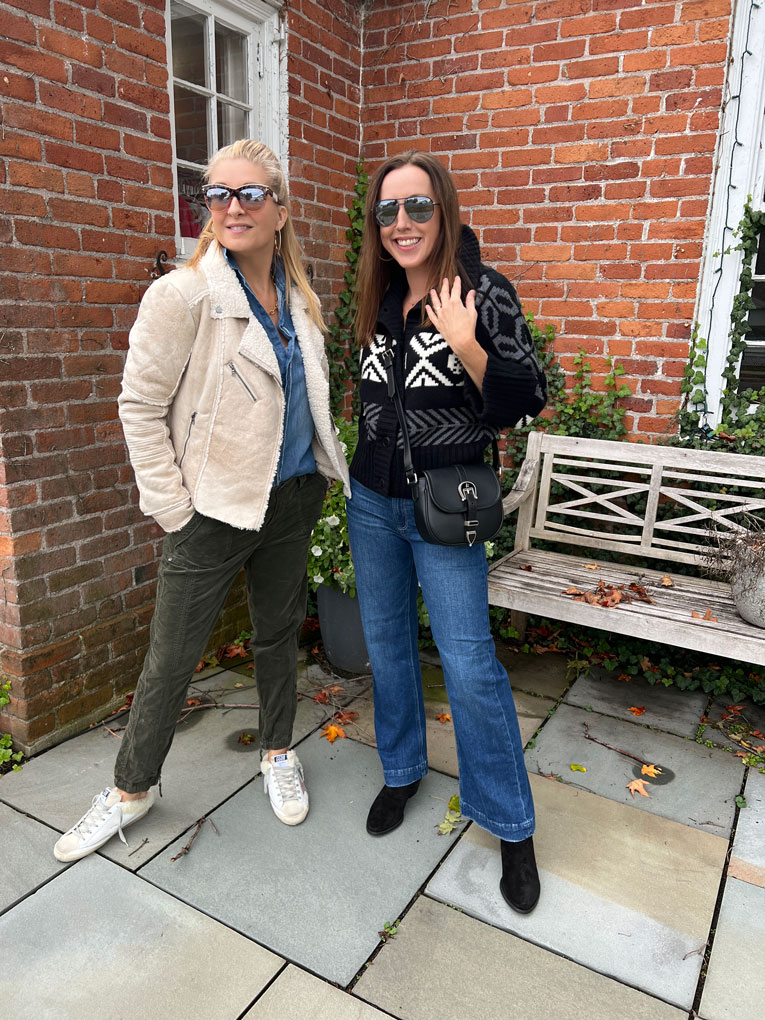 Fall Must Have…
Anything that makes you feel 💯 in both style AND cozy vibes!
---
(Milford) You can count on Lovet for a curated collection of modern classic clothing with a twist. Again, loads of things you'll wear on repeat. Tracy always finds awesome eco-friendly lines and the BEST-looking comfy pants! We love to visit and see what's new. If you're lucky, Gary will be there…he'd LOVE to style you!
Check out: Lovet Holiday Makers Market, Thursday, November 17th, 5-8 pm
Follow @thelovetshop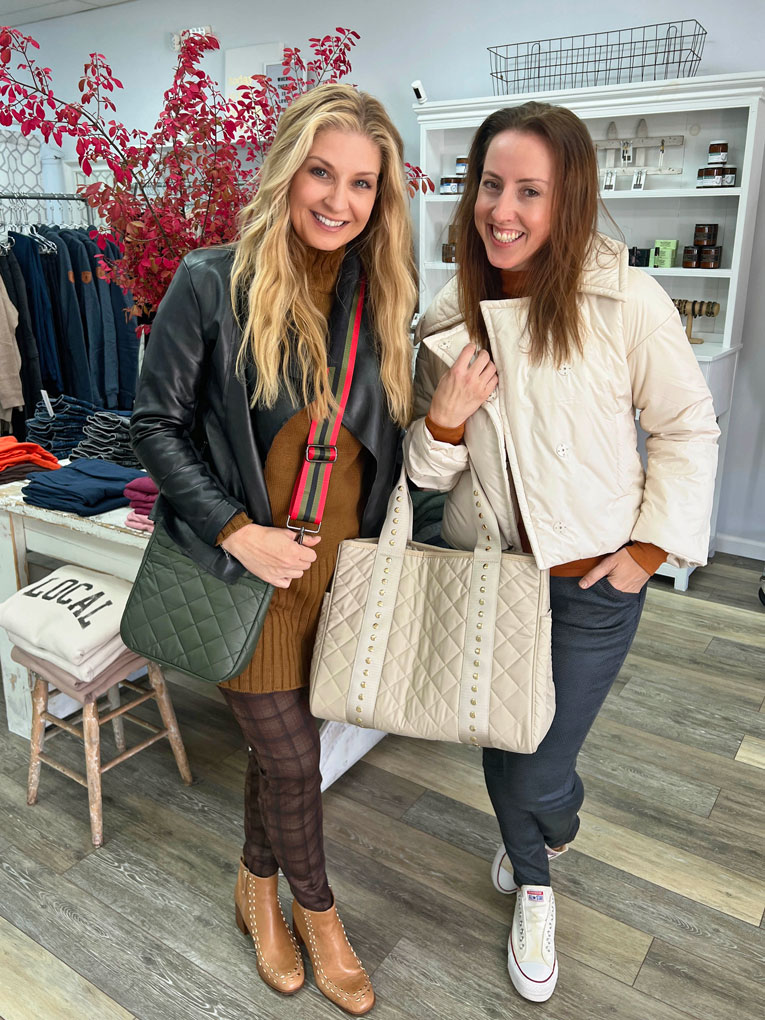 Fall Must Have…
A great jacket that pulls together and elevates an outfit.
---
(Orange) Material Girls Boutique is celebrating 12 years of offering upscale clothing without being overpriced! Kristina's store has a huge selection of bags with interchangeable straps, big totes, jewelry; stacking bracelets, layering necklaces, and gems; clothes to feel fabulous in, shackets, and fun leggings. And a majority of the lines are from the US. Something for all!
Girl's Night Out – Thursday, October 20th 5-8:30. Sip & shop and enjoy special offers, raffles & more!
Follow @materialgirlsct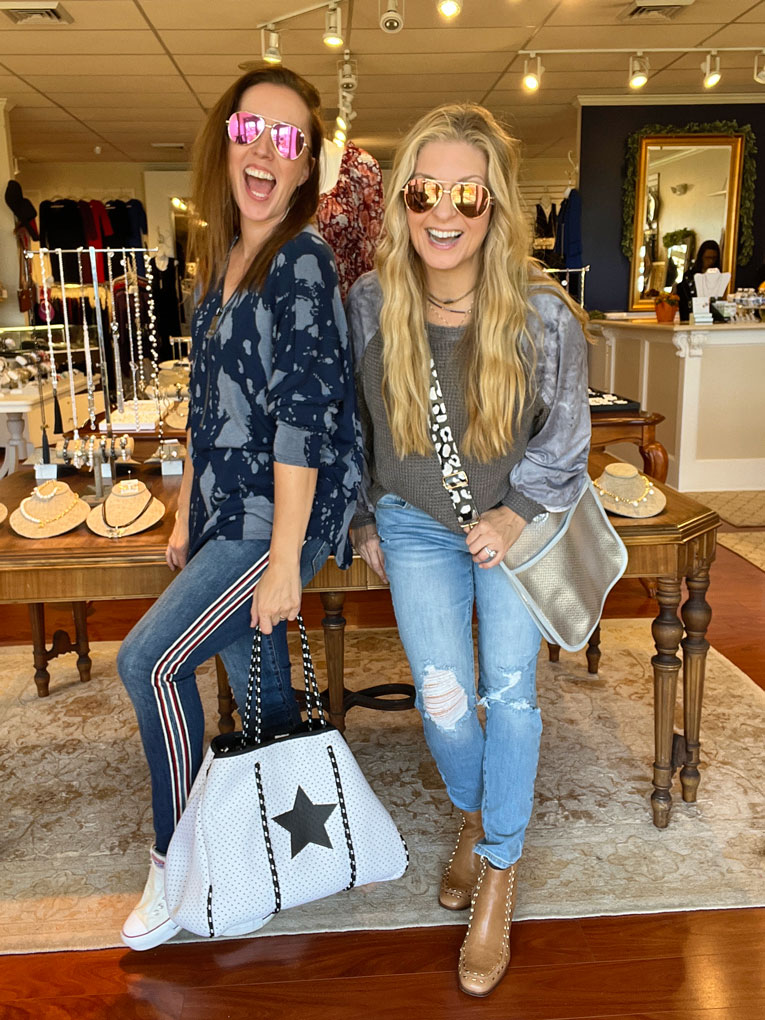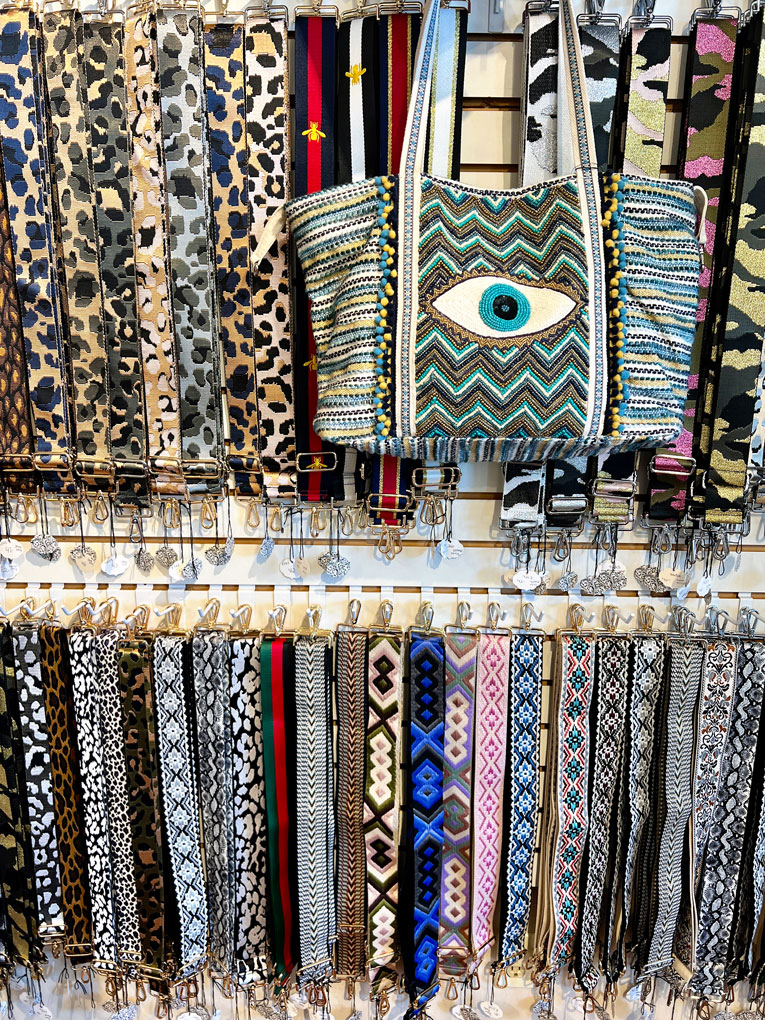 Fall Must Have…
Yes, camo & animal print are still popular!
---
(New Haven) Idiom is located in the historic Chapel Street district of New Haven and makes for a memorable shopping experience. Kimberly carries timeless clothing with a twist and fashionable preppy attire; perfect for a walk around Yale! Find women's clothing & shoes along with handcrafted jewelry (there's a whole room dedicated to it!) & gifts for the home.
Follow @idiomboutique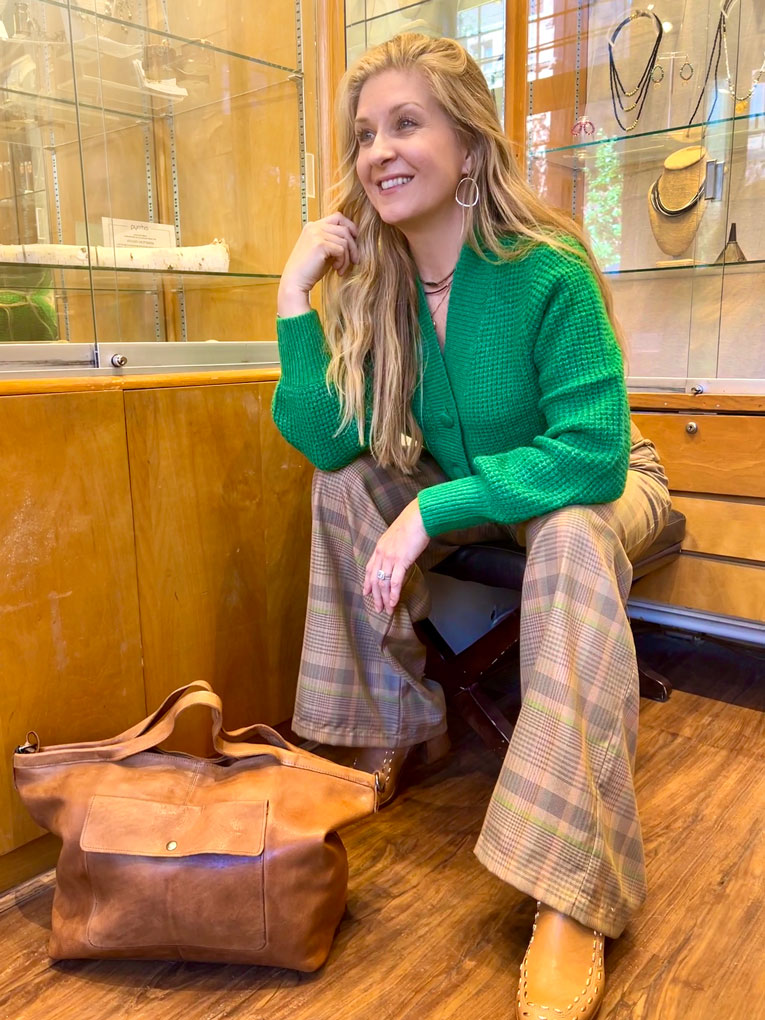 Fall Must Have…
Wide-leg pants, chunky cardigans, and unique jewelry!
---
(Hamden) Hello Boutique has been in business for over 40 years selling an ever-evolving array of innovative & hard-to-find clothing & accessories. Their artsy collection of easy-to-wear statement pieces comes from international and select domestic labels. They have beautiful boucle knits & uniquely patterned accessories for added pops of color & coziness!
Upcoming Events: Dupatta Designs Trunk Show (scarves, gloves, hats) 10/12-10/15. Holiday Styling + Gift Shopping – special promotions, free shipping, free wrapping + more 11/22- 11/28.
Follow @shophelloboutique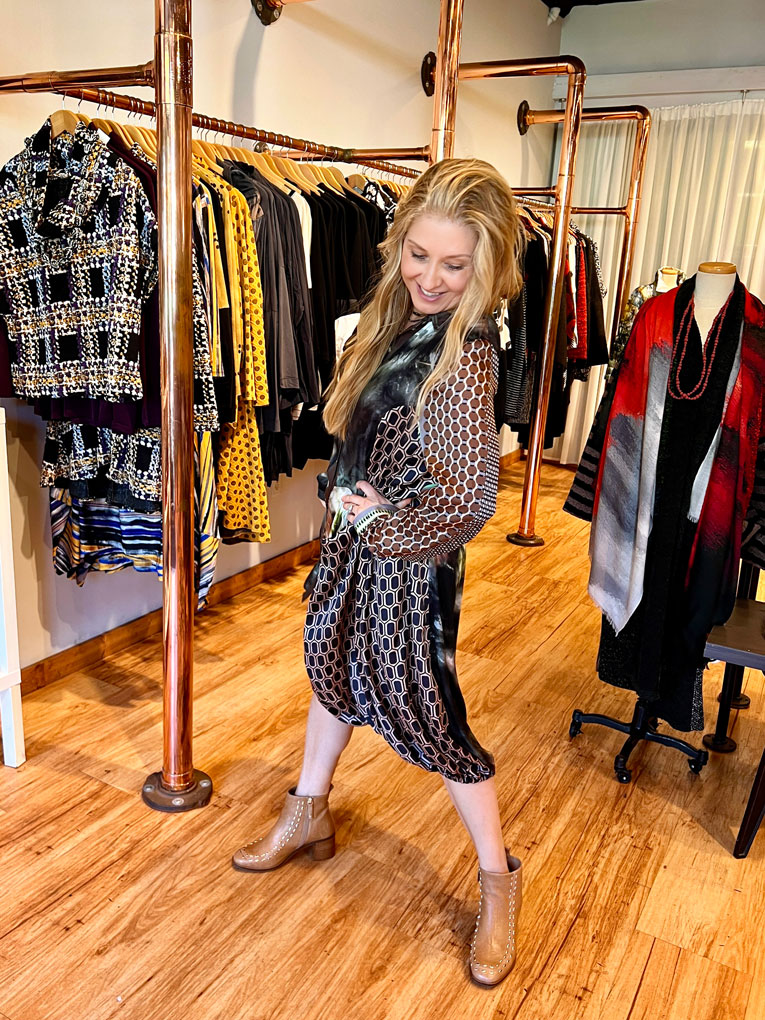 Fall Must Have…
A cozy cardigan or sweater with a coordinating scarf.
---
Fashion to Fall in Love With 🍁 is a sponsored post