If you read about our walk here (in our Library Hotel post), you'll know we were more than ready to sit down, relax, and enjoy some dinner and drinks. Bread and Tulips, located at 365 Park Avenue South @ 26th Street was our restaurant of choice for the evening, chosen for the name (we like bread, we like tulips) but mainly because our friends at the Library Hotel recommended them.
Post sponsored by Bread and Tulips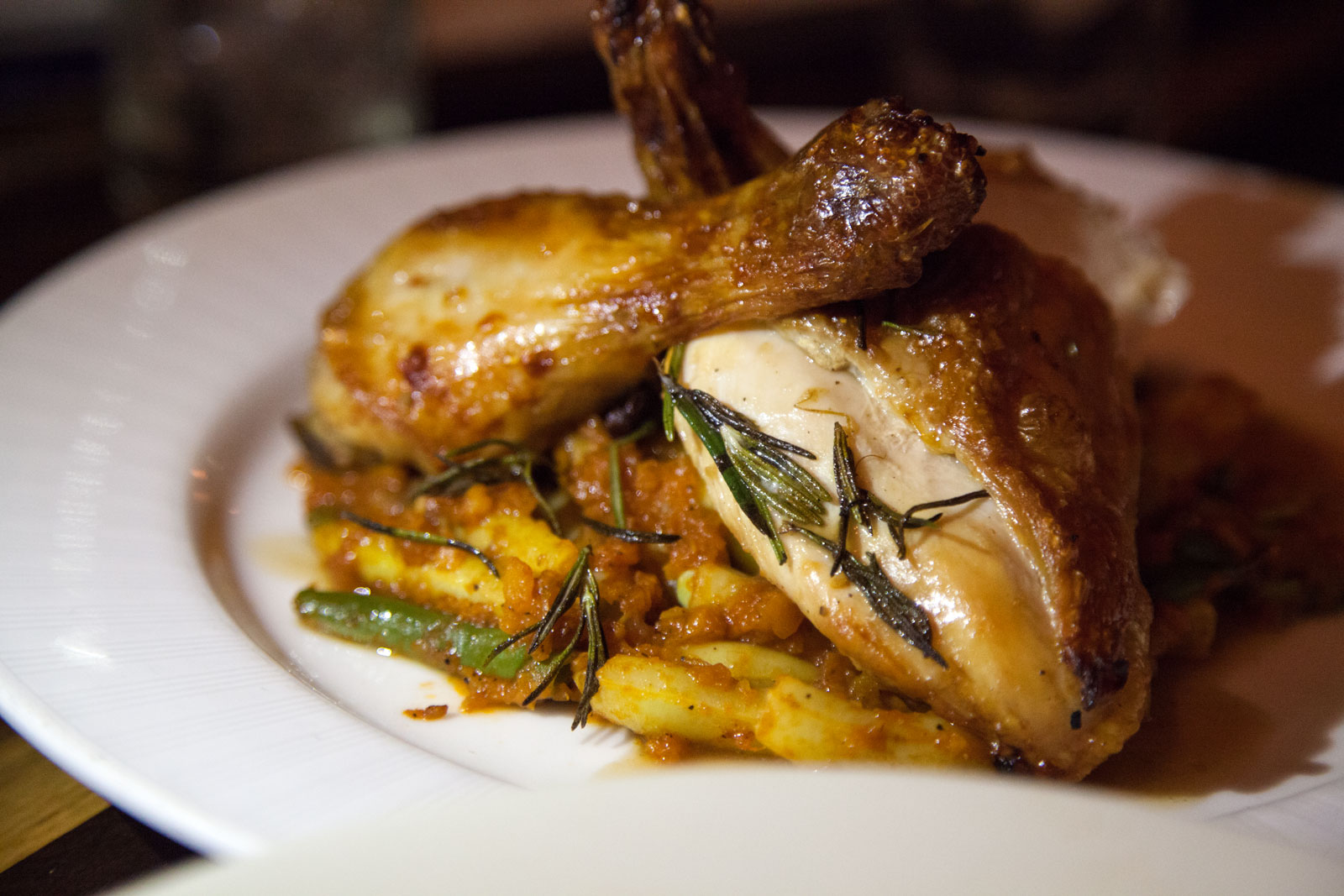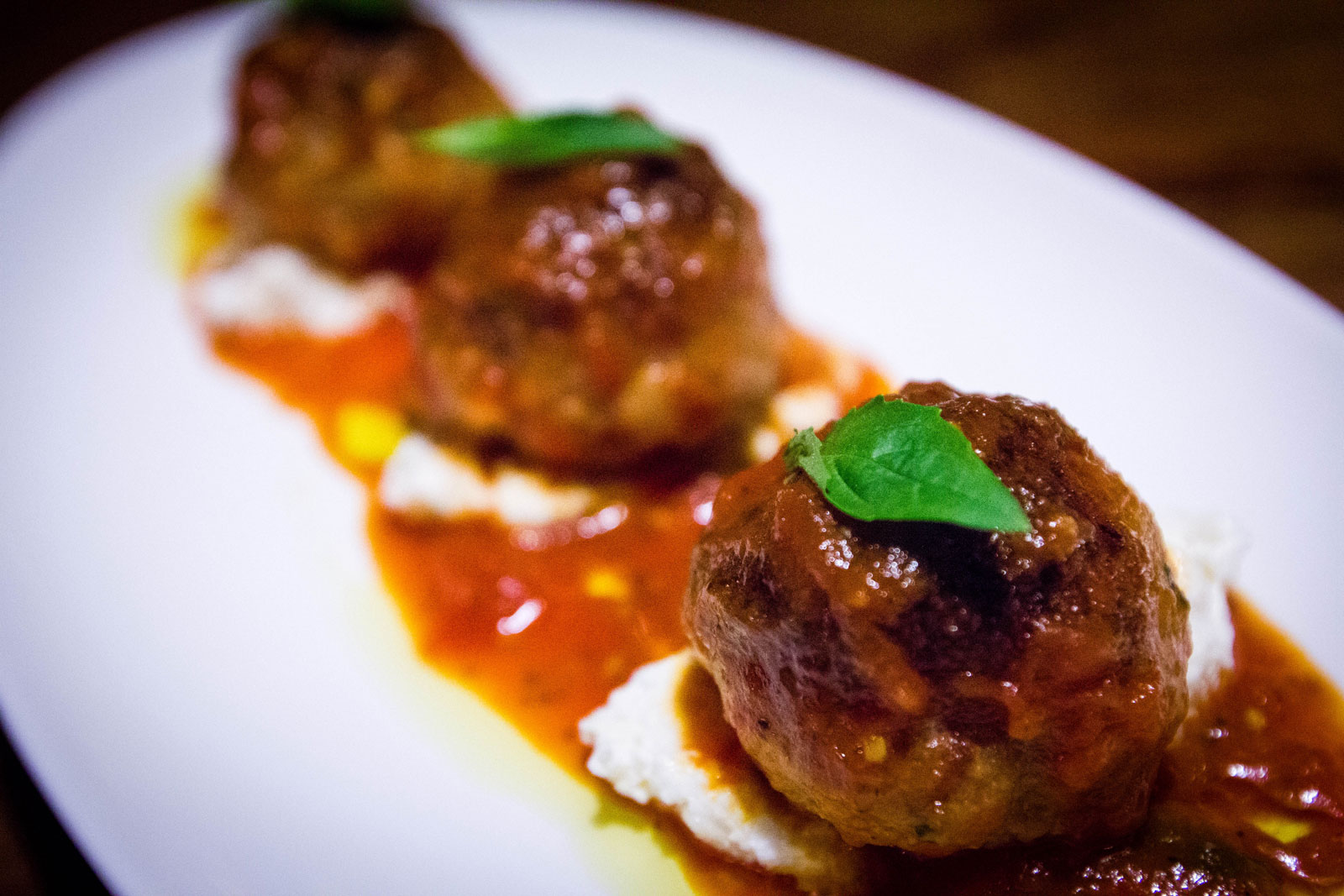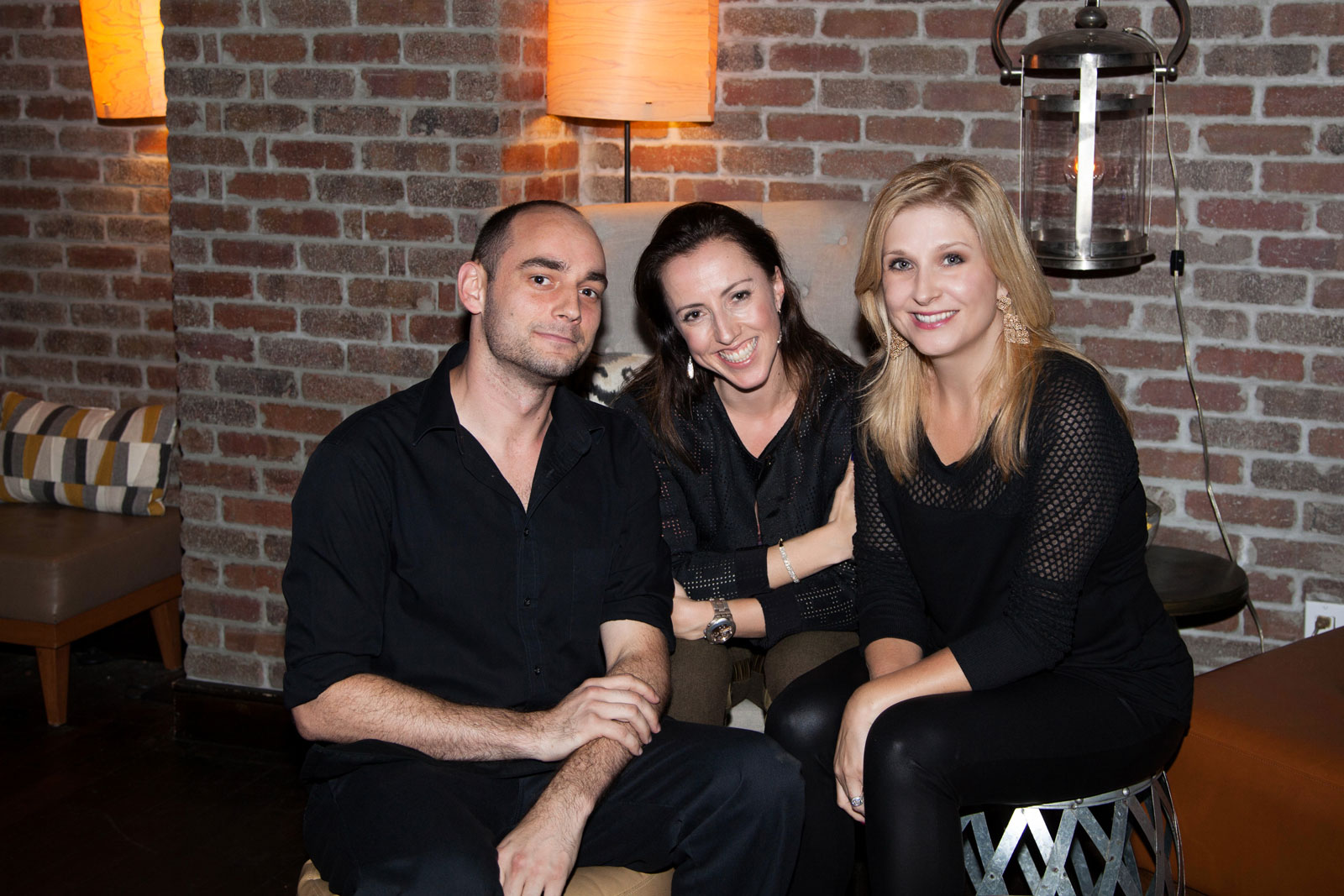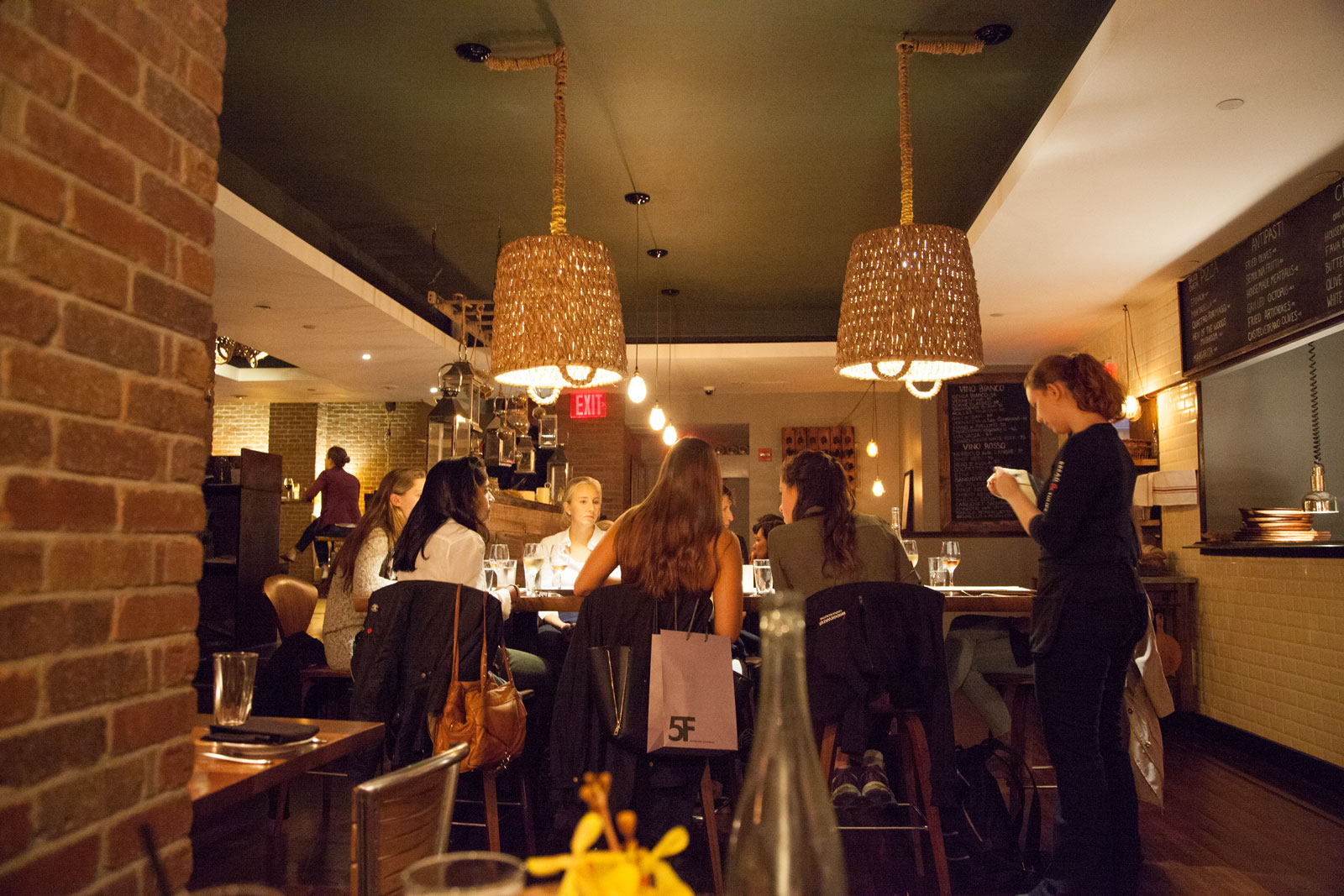 Bread and Tulips – NYC
Named simply for their love of bread and the casual elegance of tulips, Bread and Tulips is a cozy Italian restaurant known for their homemade pasta and pizzas. The restaurant feels casual, comfortable, and yet, you guessed it, elegant.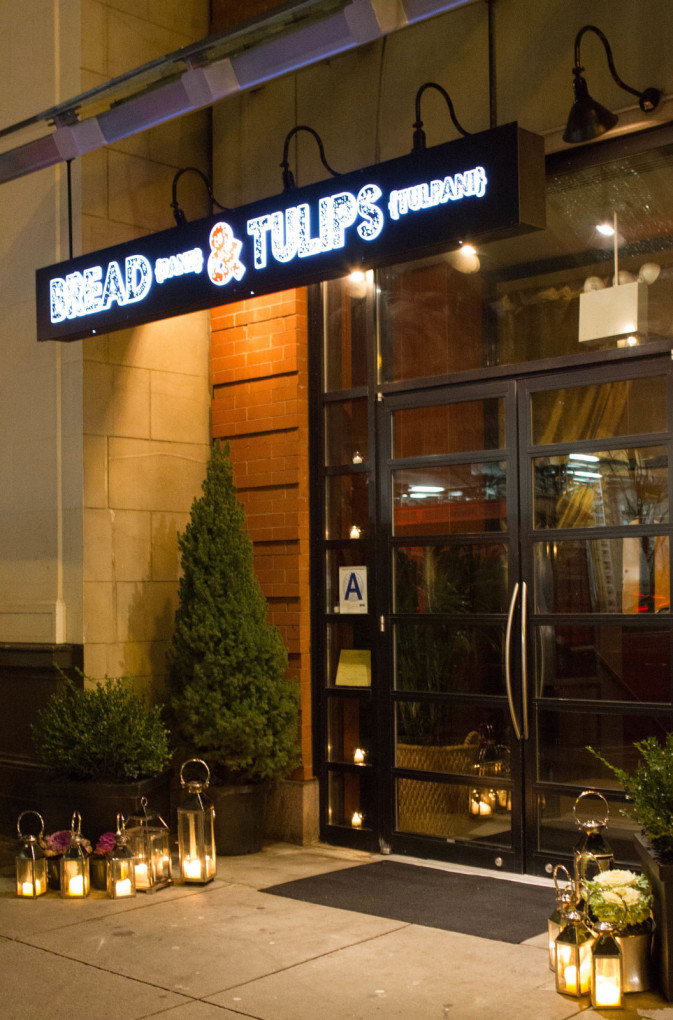 Knowing that we've come from out of town, our waiter, Ryan, tells us he, and owner Riccardo Dardha, have hand selected some of their house specials and customer favorites for us. "Would we like to go with their recommendations, or would we like to make our own choices?" Happy to not make any more decisions (other than what to drink, which is easy when faced with a wine menu of mainly Italian wines) we're happy to let them "bring it on!"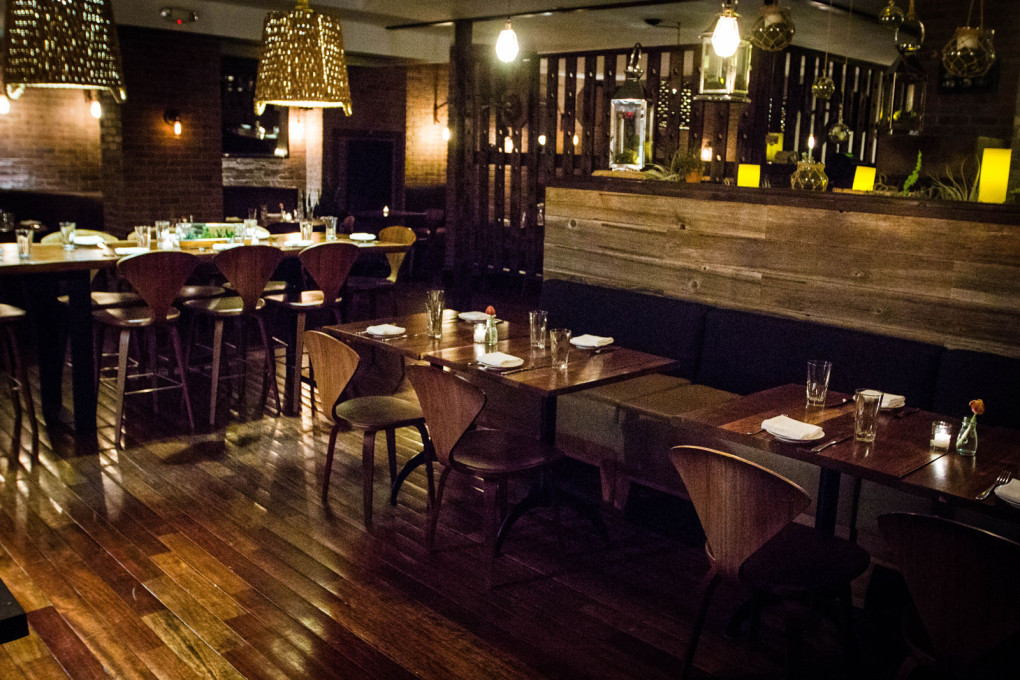 Tentacle, please
As soon as Ryan leaves we ponder what we've just done. "What if they bring us an octopus tentacle or a plate of mushrooms?" (Mushrooms being my one and only meal deal breaker). We take our mind off the surprises to come by nibbling on some warm crusty bread, sea salt, and olive oil. OK, already full.
Well, we needn't have worried about the mushrooms.
Admittedly, the grilled octopus was extremely pretty to look at, and quite photogenic.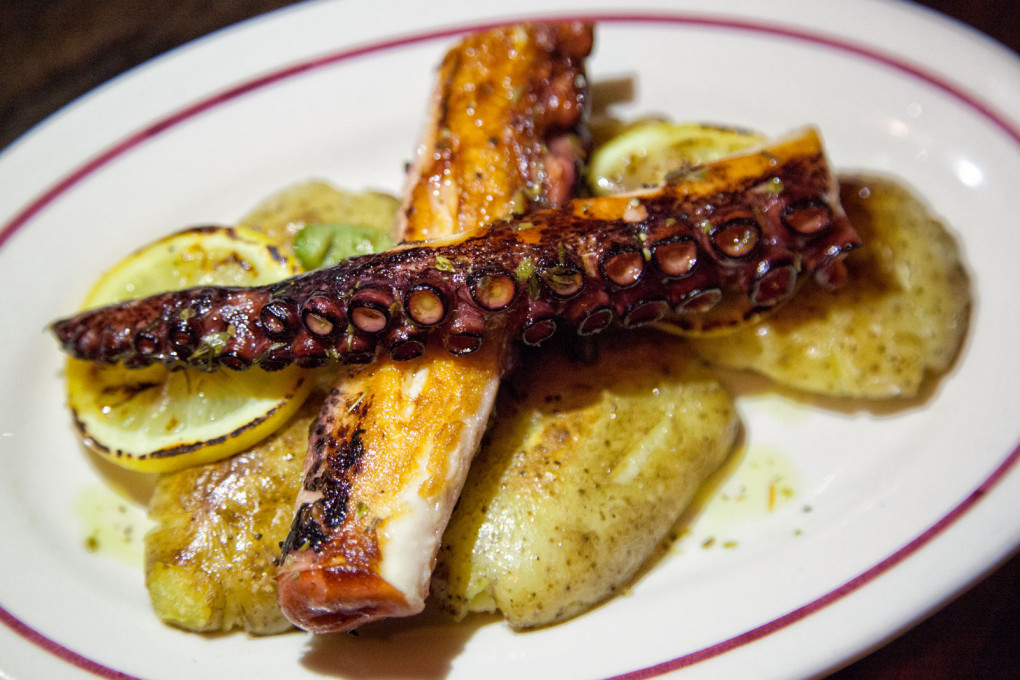 Actually, yum
To quote Jessica Simpson, "It tastes like chicken," only really delicious chicken. Chargrilled and tasty, we were both very pleasantly surprised and ate the whole thing, minus one….tentacle…leaving room for the next dish!
Housemade Italian meatballs followed by a spinach pizza. Not just any old spinach pizza, an OMG delicious spinach pizza! Sprinkled with diced Meyer lemon, housemade ricotta and some other bits and pieces, we both rather enjoyed it (i.e. ate it all).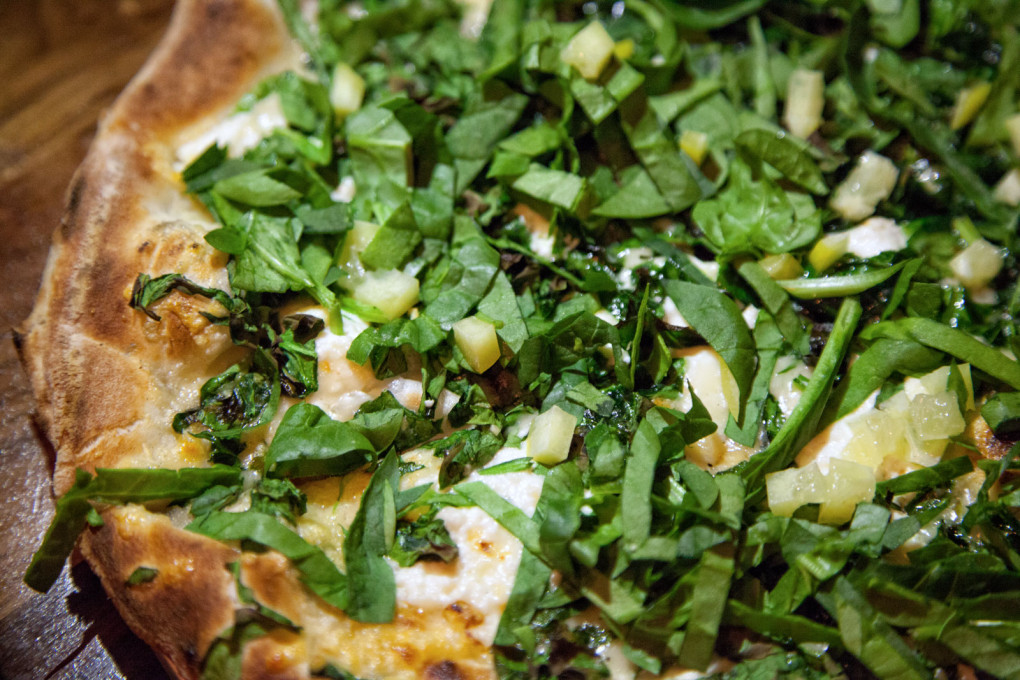 Pappardelle, roasted farm chicken, we are crying out for MERCY by the end. Riccardo joins us and congratulates us on our amazing eating stamina. As a reward for being such good eaters, he pours us a glass of sweet, delicious Brachetto from his own private stash. Preferring not to have his pic taken with us, he offers up Ryan who's more than happy to oblige. Here he is.
Bev's favorite: Octopus eating bravery – what next?
Lora's favorite: Def leaving the food choices up to the experts who know….no regrets!
---
Article by Beverley Canepari, photos by Lora Karam and Bread and Tulips.
You can visit Bread and Tulips' website here, and visit them at 365 Park Avenue South, NYC.