When the weather outside is officially trying to kill you and you just need some FUN, head to Foxwoods Resort Casino! An emerald castle of entertainment just two hours from home, it seemed like just the thing to take our minds off the New England end of winter blues!
Our itinerary would include checking-in to our marvelous room for the night at the Grand Pequot Tower hotel, shopping the Tanger Outlets, having our hair made fancy at G-Spa and Salon, dinner and famous drinks at Sugar Factory (the most Instagrammed restaurant ever), followed by a show – Lora's fave comedian, George Lopez. All of this without having to leave the resort. Basically, a huge enclosed bubble of fun-times. Take that, weather!
Post sponsored by Foxwoods Resort Casino & Sugar Factory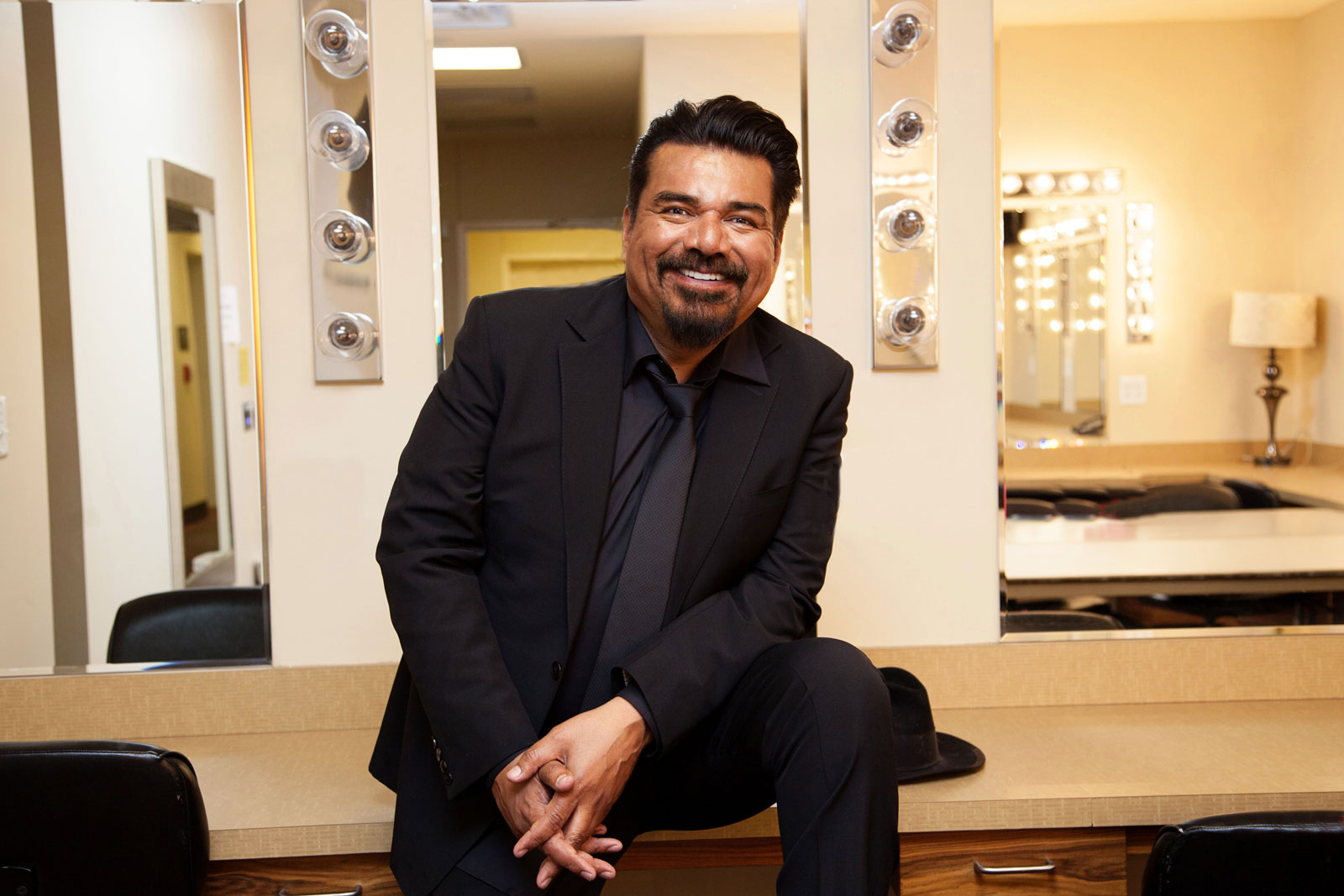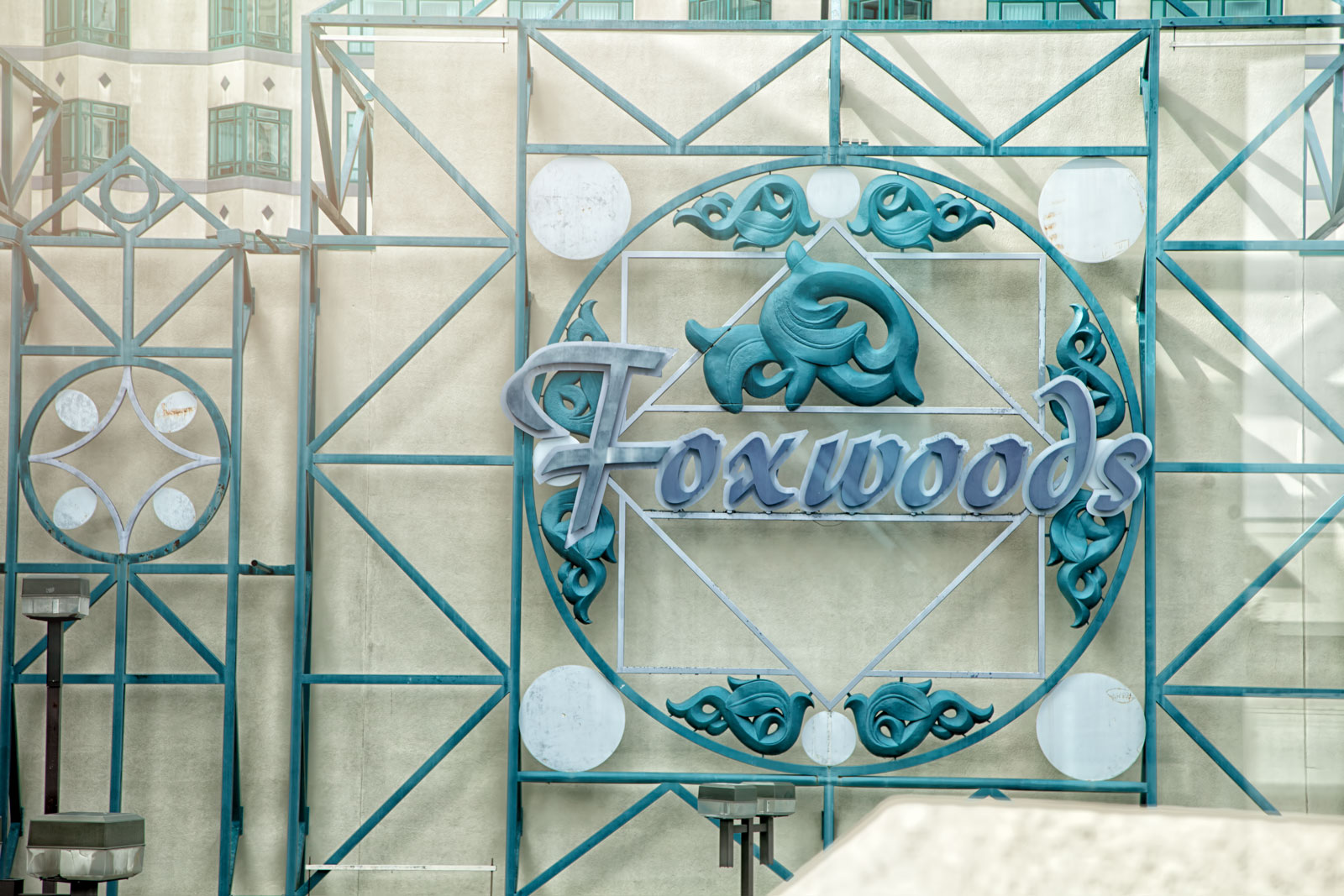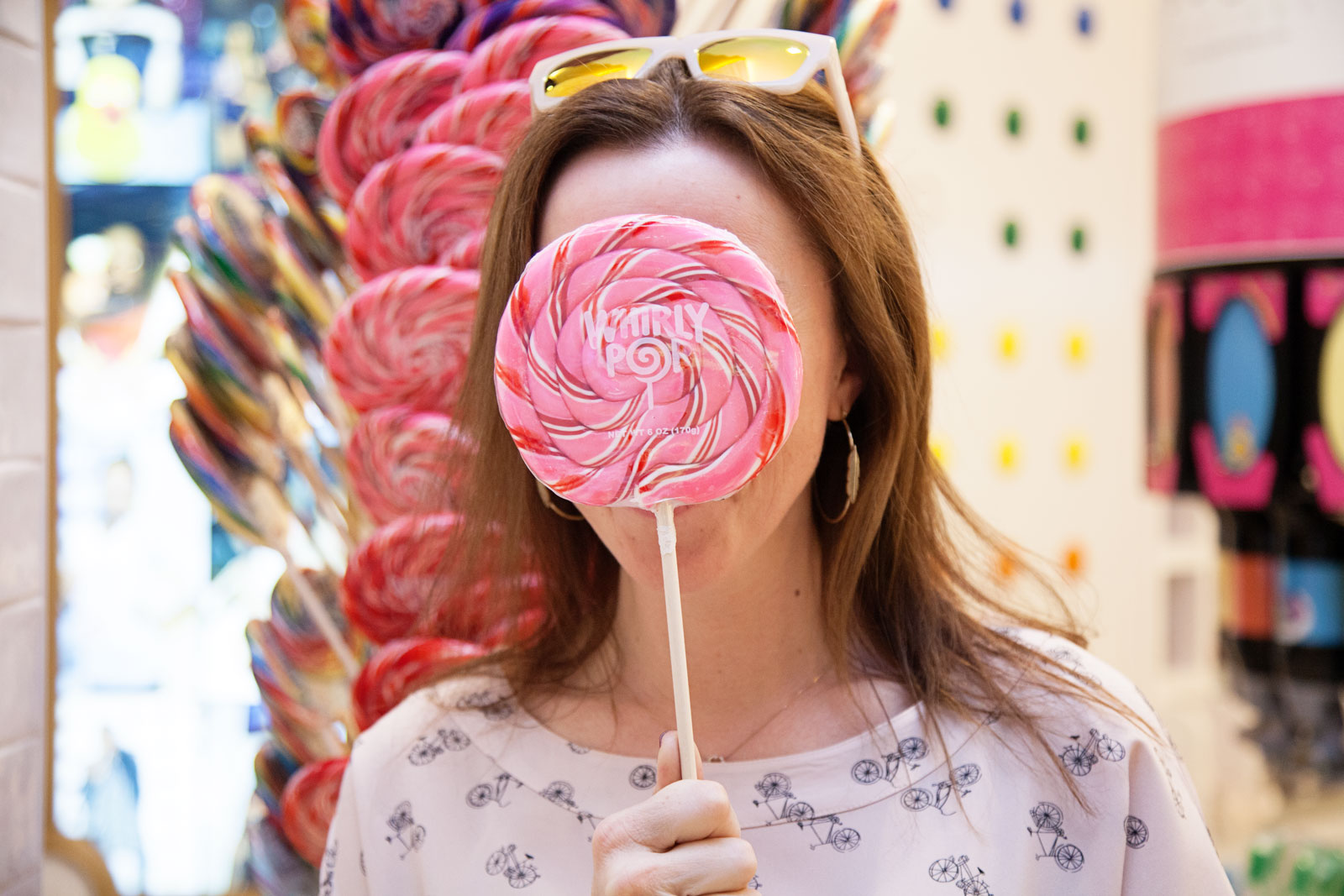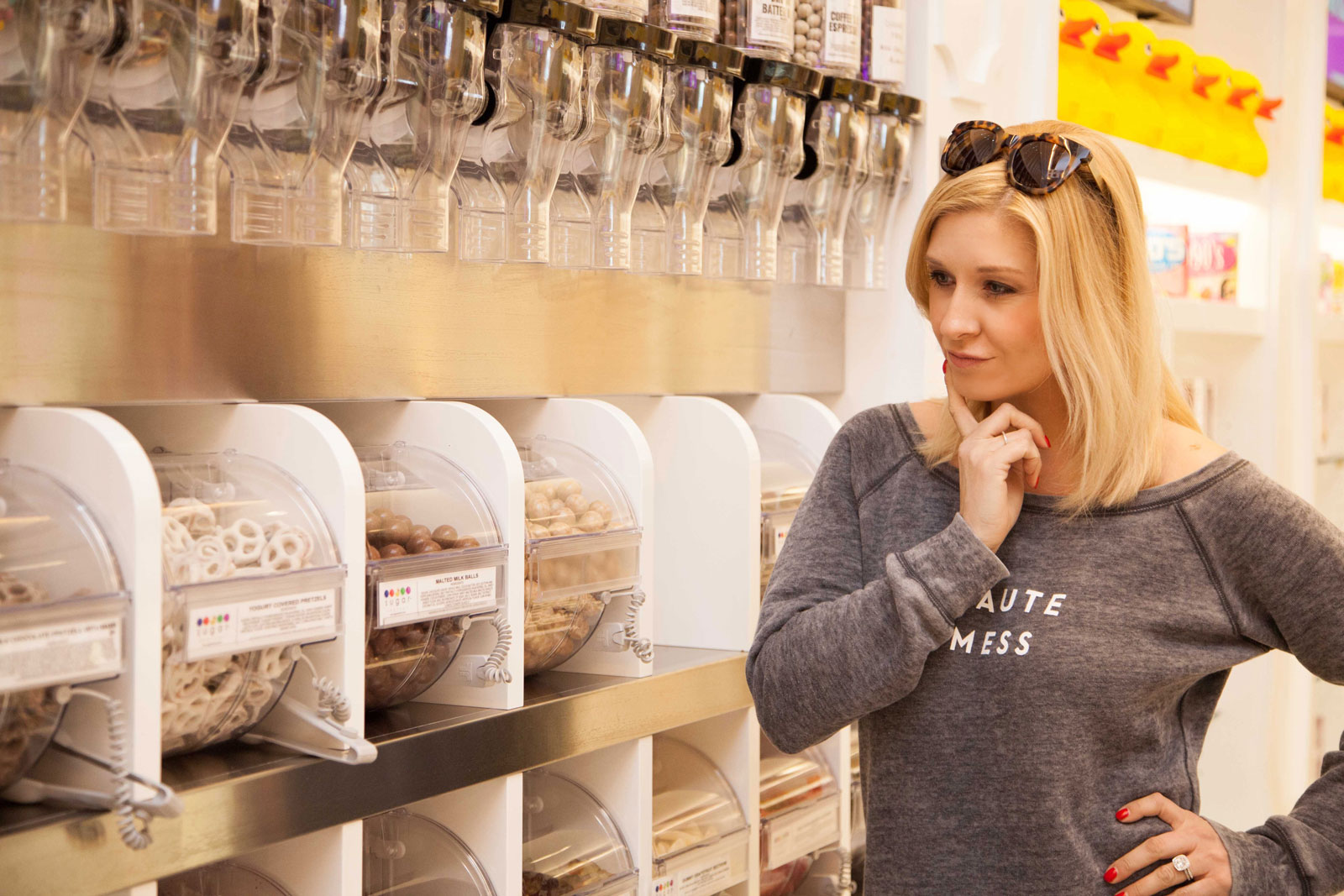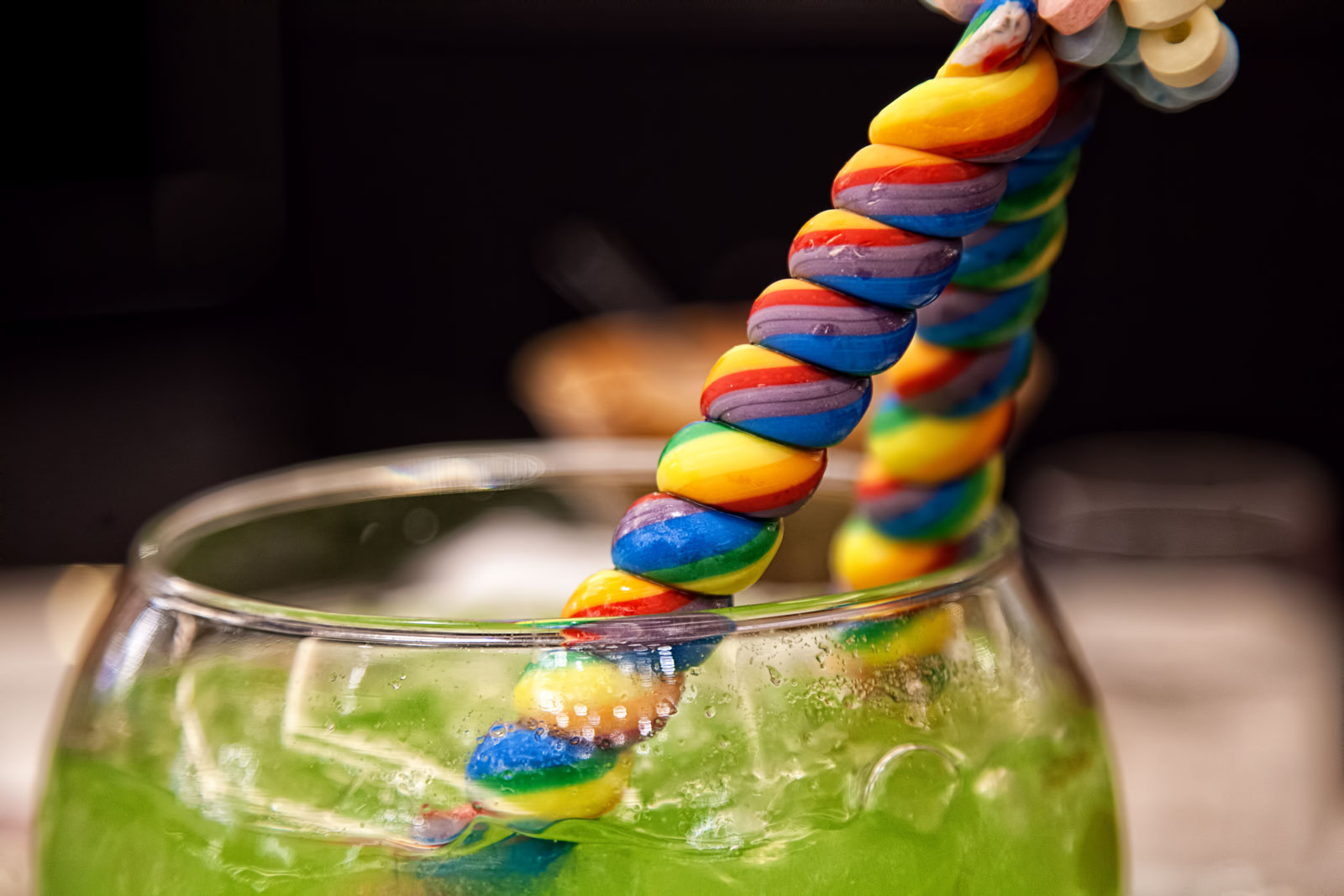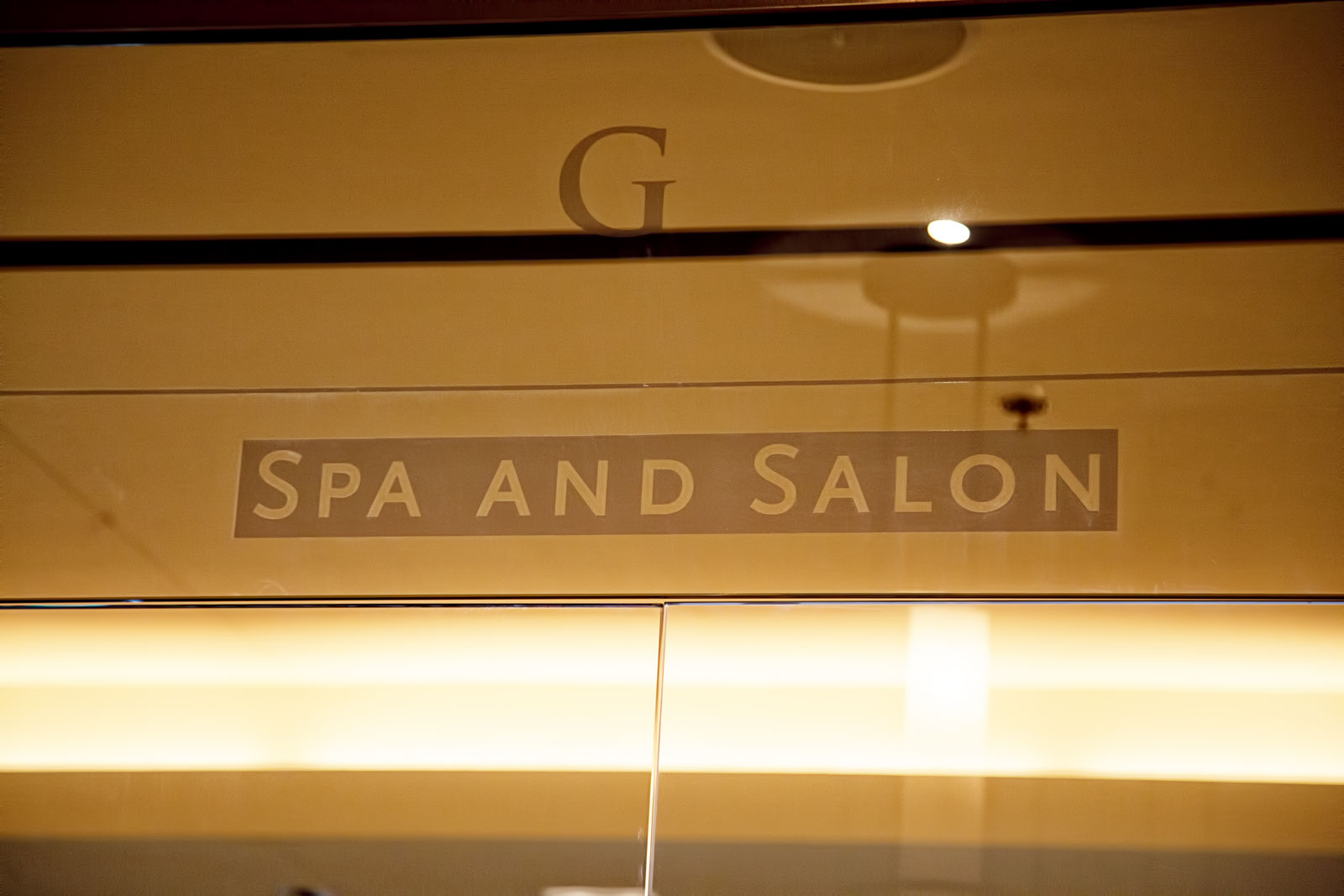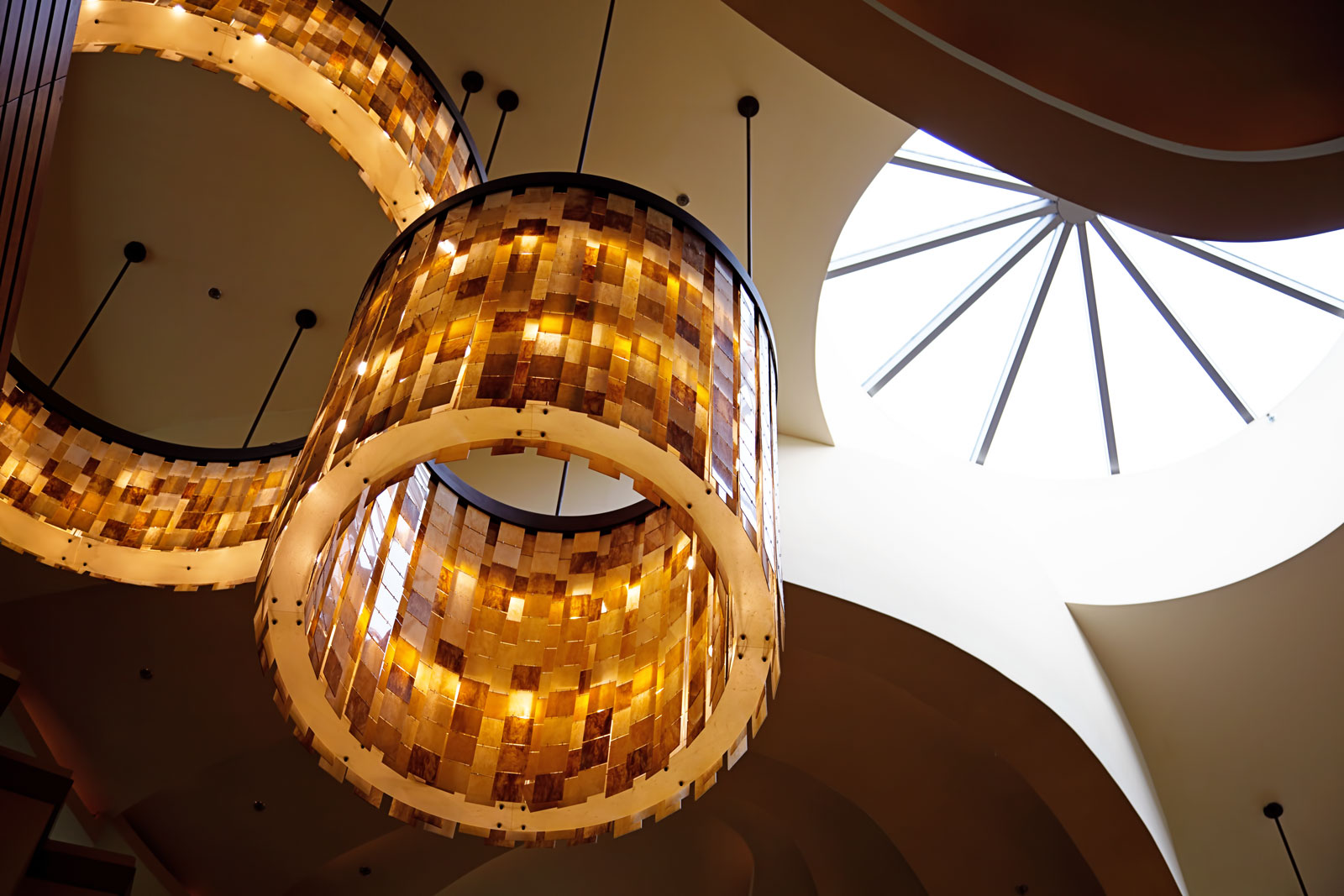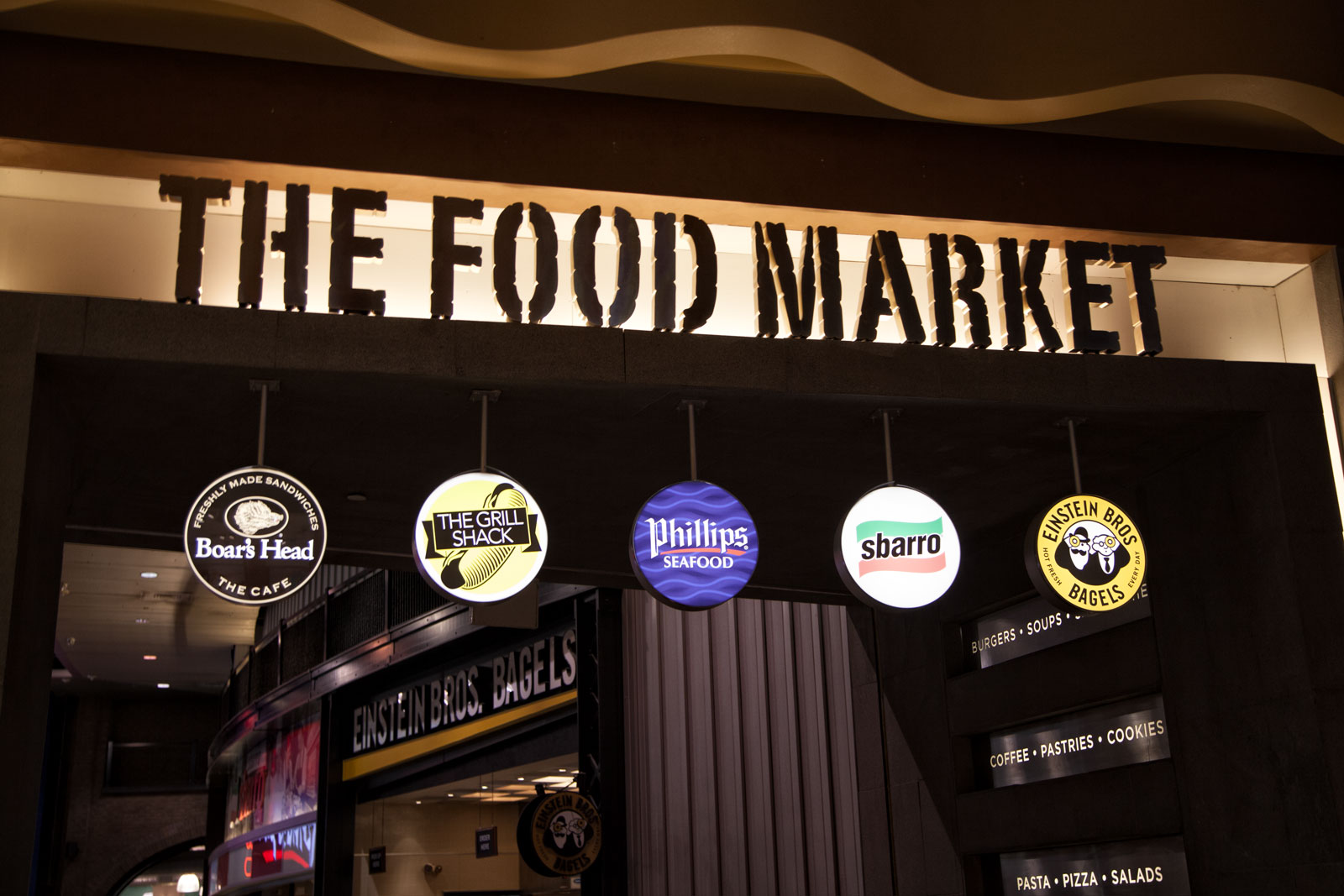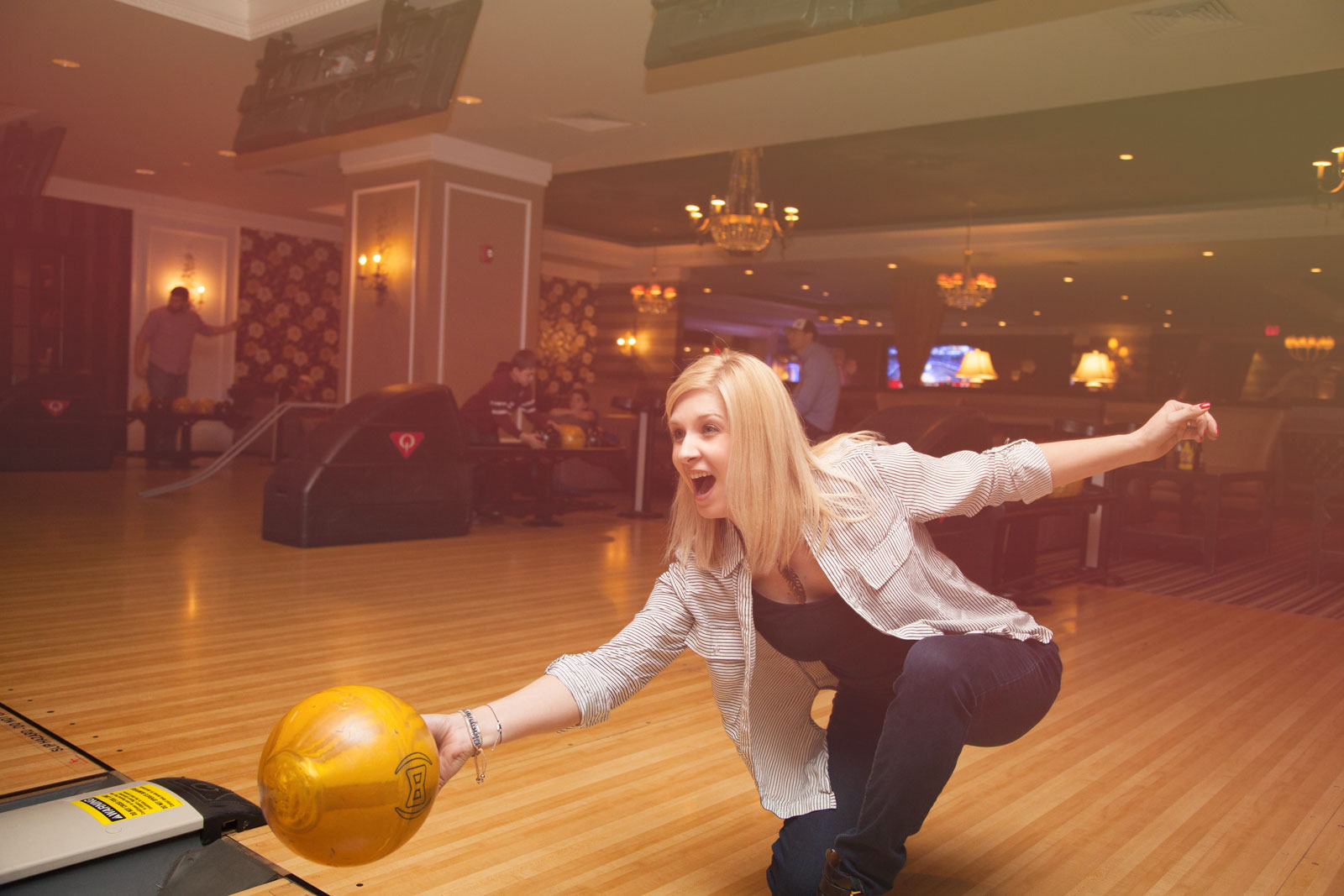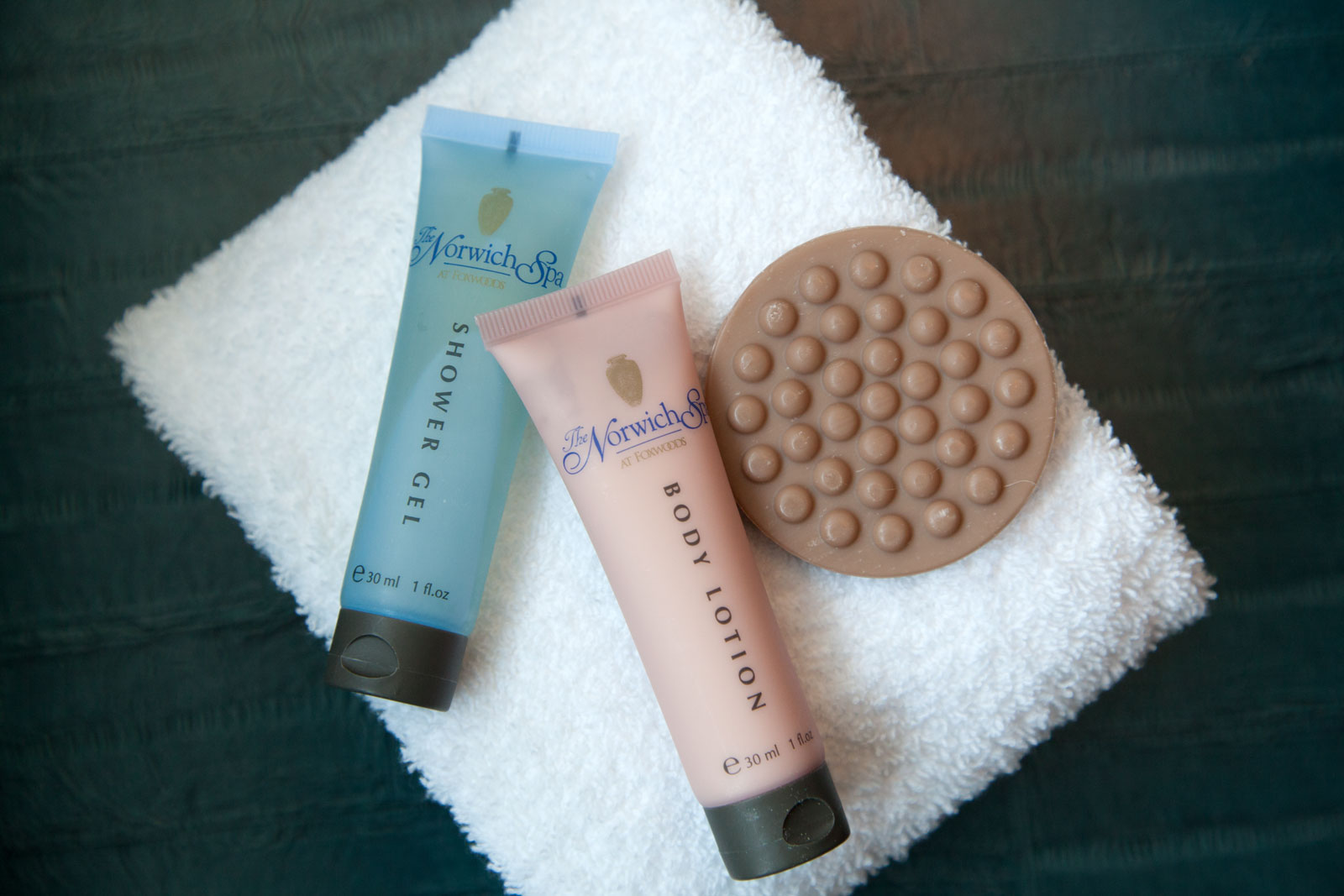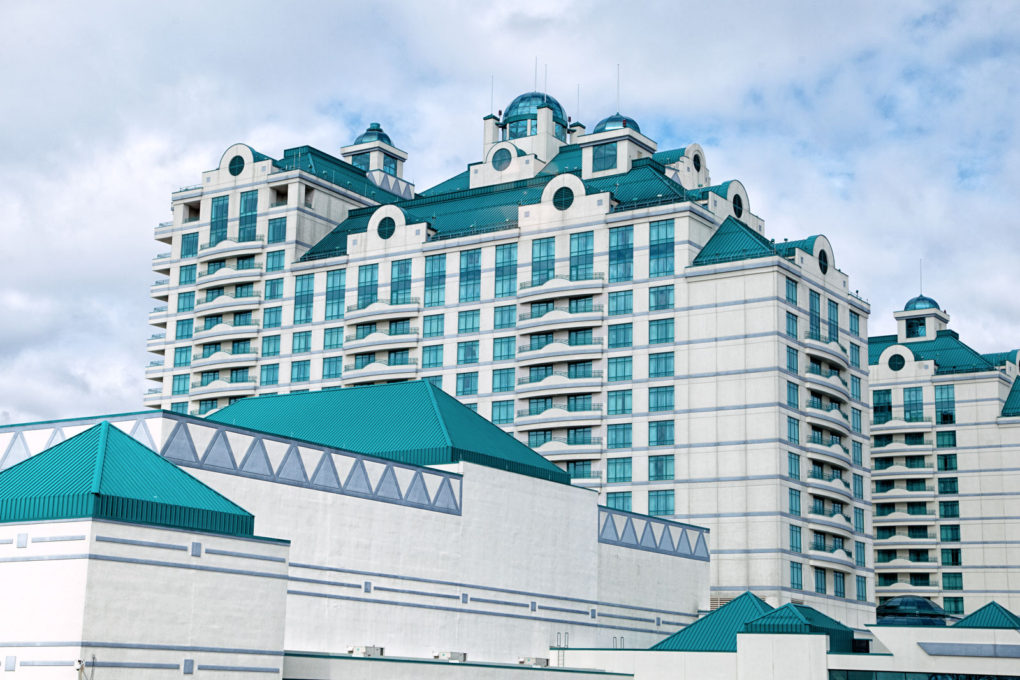 We're not exactly big gamblers…
Foxwoods is the largest resort casino in North America with 340,000 square feet of gaming space, including 4,800 slots, 256 table games, and 95 poker tables. Whew! However, gambling was not the focus of our getaway. We did make a $20 deposit in one slot machine each…but we'll get to that excitement later. First, everything but gambling!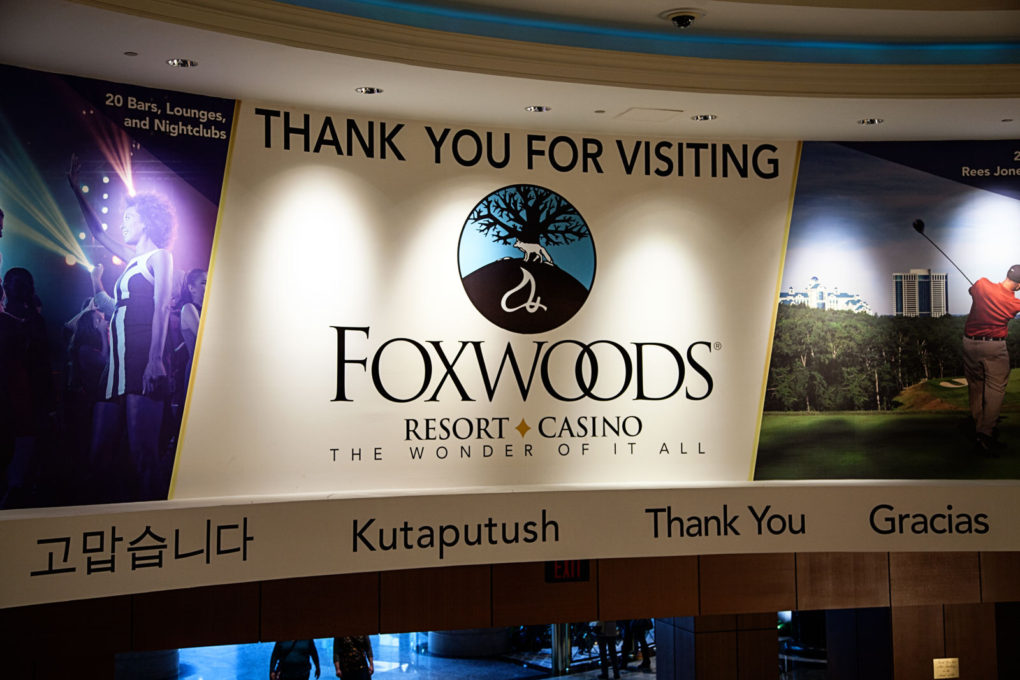 Foxwoods is celebrating its 25th Anniversary for the entire year!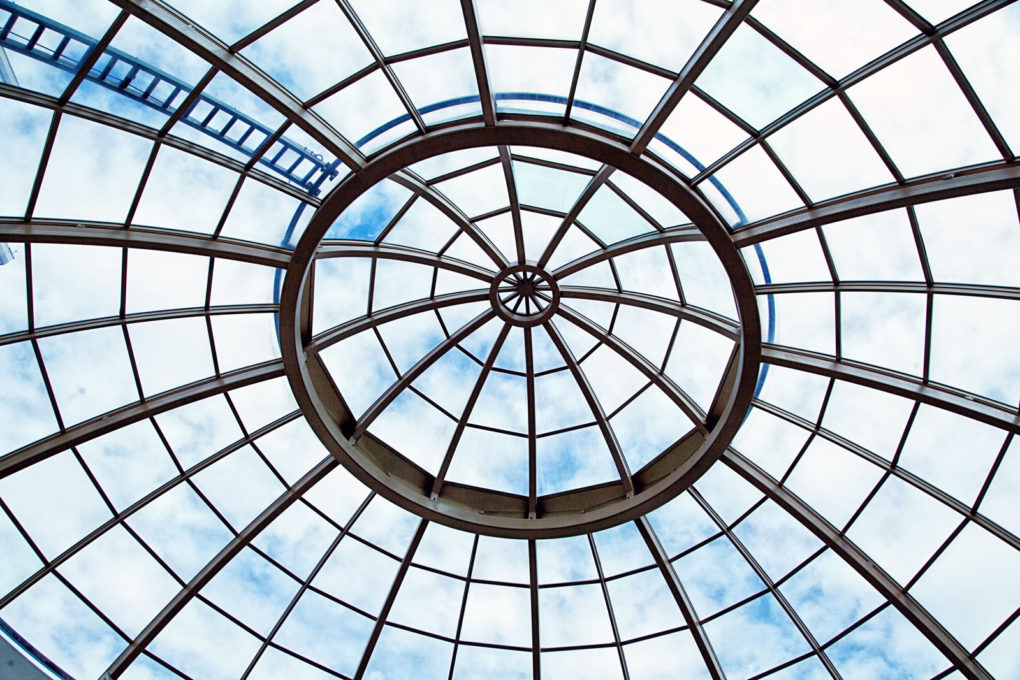 Protection from the outdoor climate. Whether it's icy freezing cold, or hot and grossly humid, or anywhere in between those extremes, the temperature inside Foxwoods is always perfect.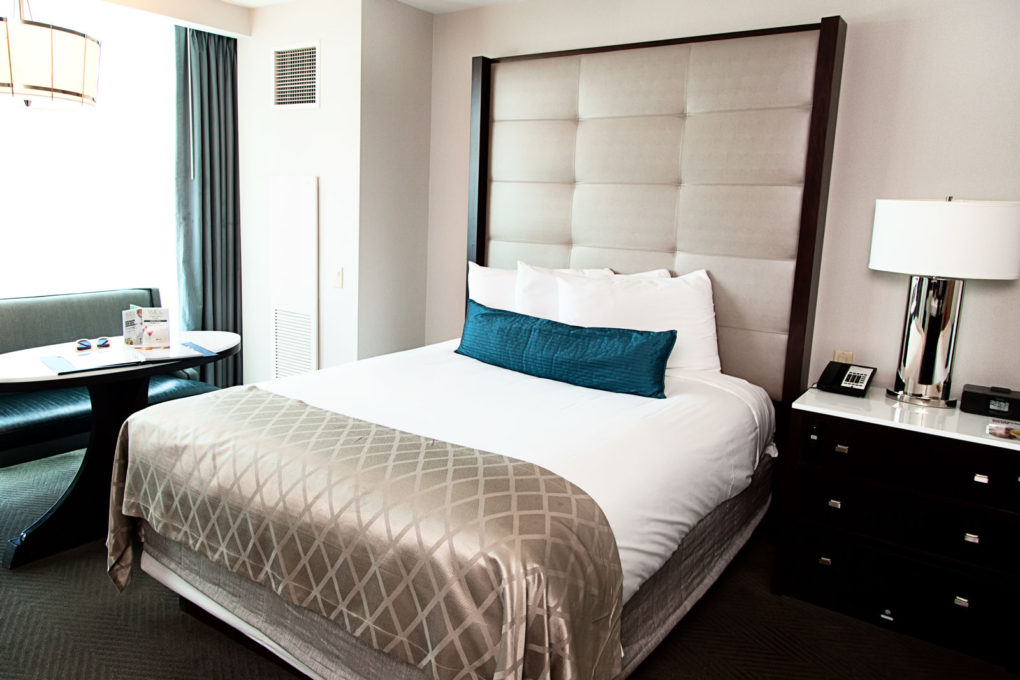 Choices, choices!
We had our pick of four hotels to choose from and decided on the Grand Pequot Tower – AAA Four Diamond Award recipient for 14 consecutive years. Must be good! And it was. Also…something they won't tell you on their site, but something that is of great importance to us in any hotel room…19 outlets! We do love to charge our phones and plug in appliances 🙂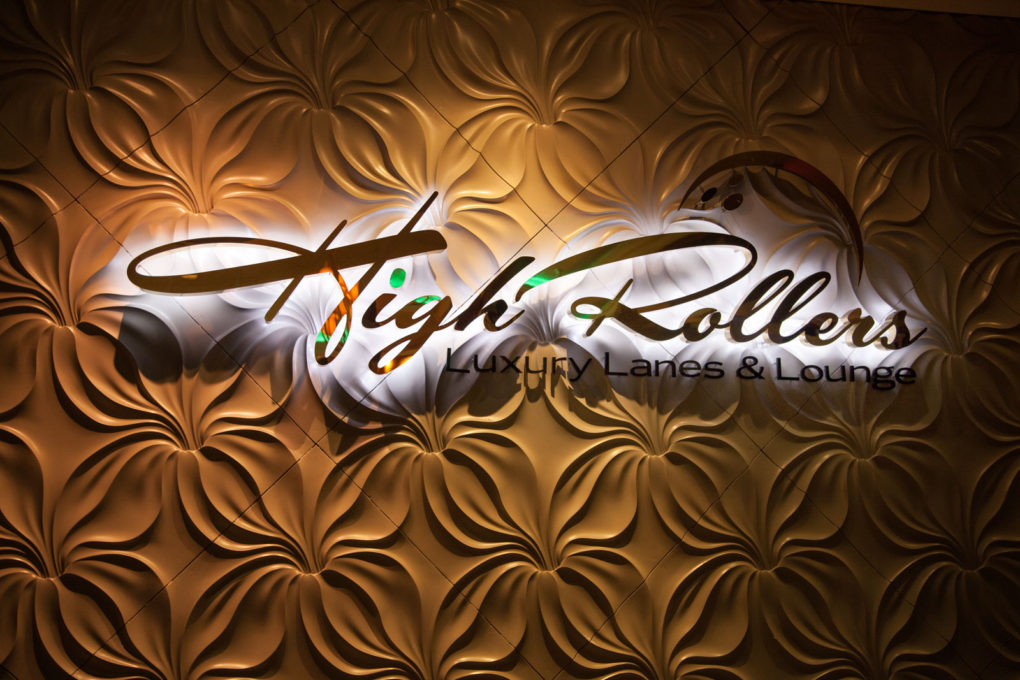 Beers and bowling go together like…(fill in the blank)
After unpacking and hanging up our "Saturday night casino clothes," we headed downstairs into the wonder of it all! First stop – High Rollers – luxury bowling lanes complete with chandeliers; it's the only way to bowl! Besides bowling, they have billiard tables, massive television screens, craft beers on tap, and a yummy bar menu. We opted for a balanced snack of a Waldorf salad and white cheddar tater tots with truffle sauce.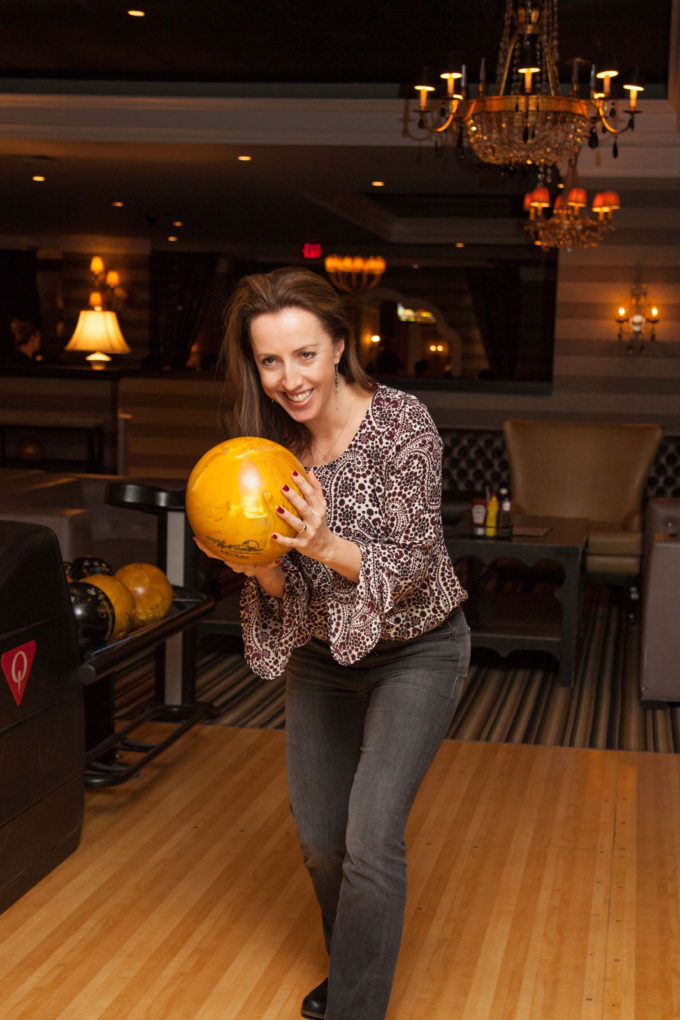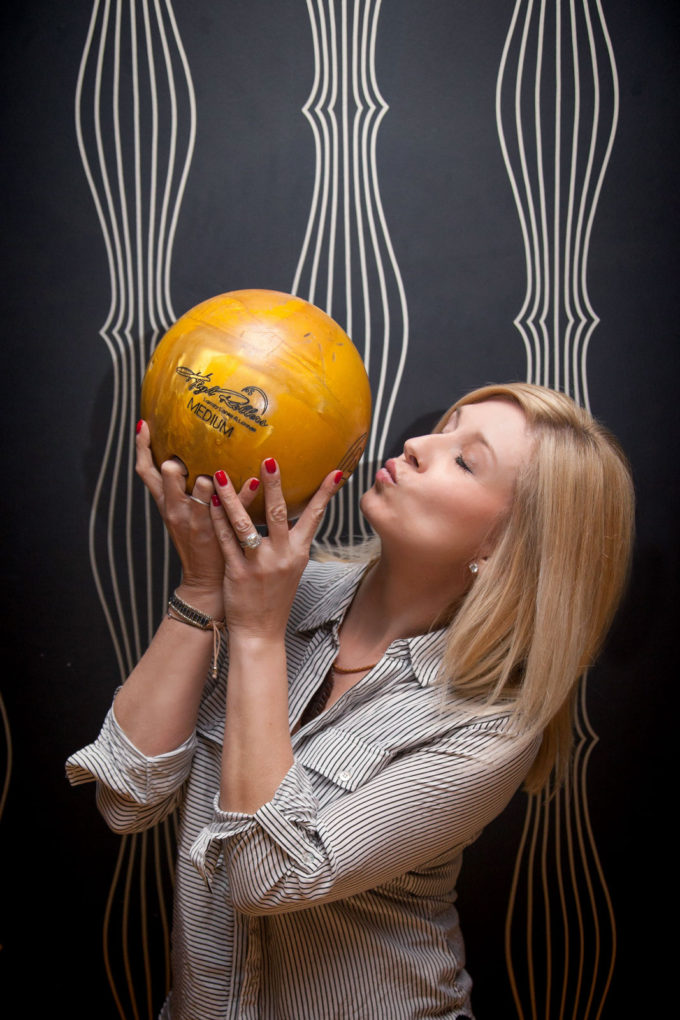 Guess who won?!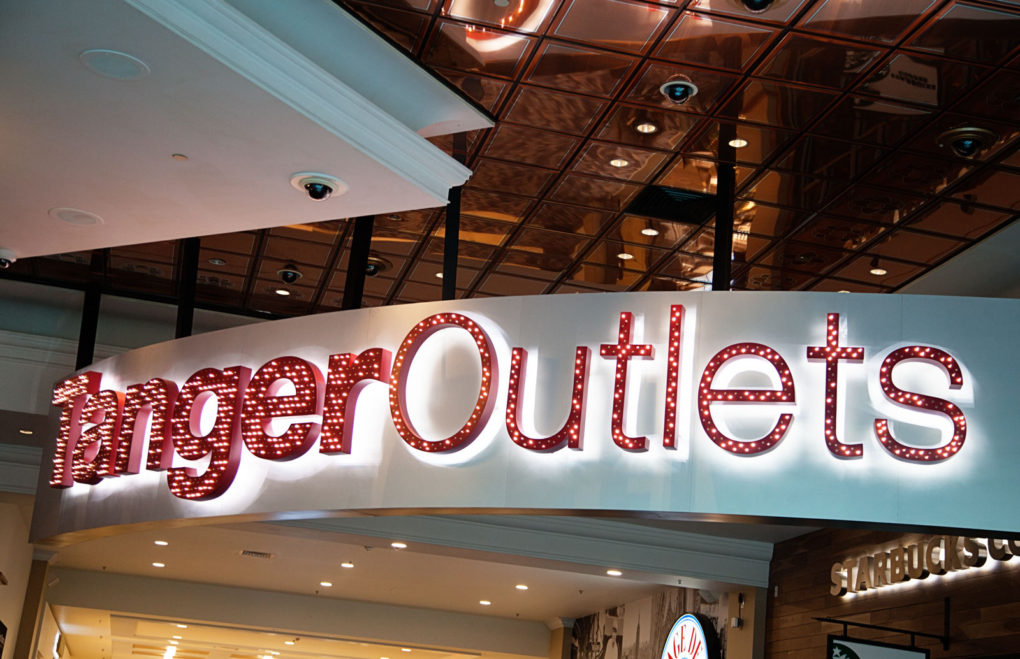 Shopping!!
Foxwoods' addition of Tanger Outlets a couple of years ago was such a great move. We made a bee-line for Lucky Brand where we both bought some cute graphic tees (we've decided the graphic tee will be a staple in our wardrobes this summer) and a few other fabulous accessories.
We discovered that Nine West has made a Bev version and a Lora version of the same shoe. How thoughtful!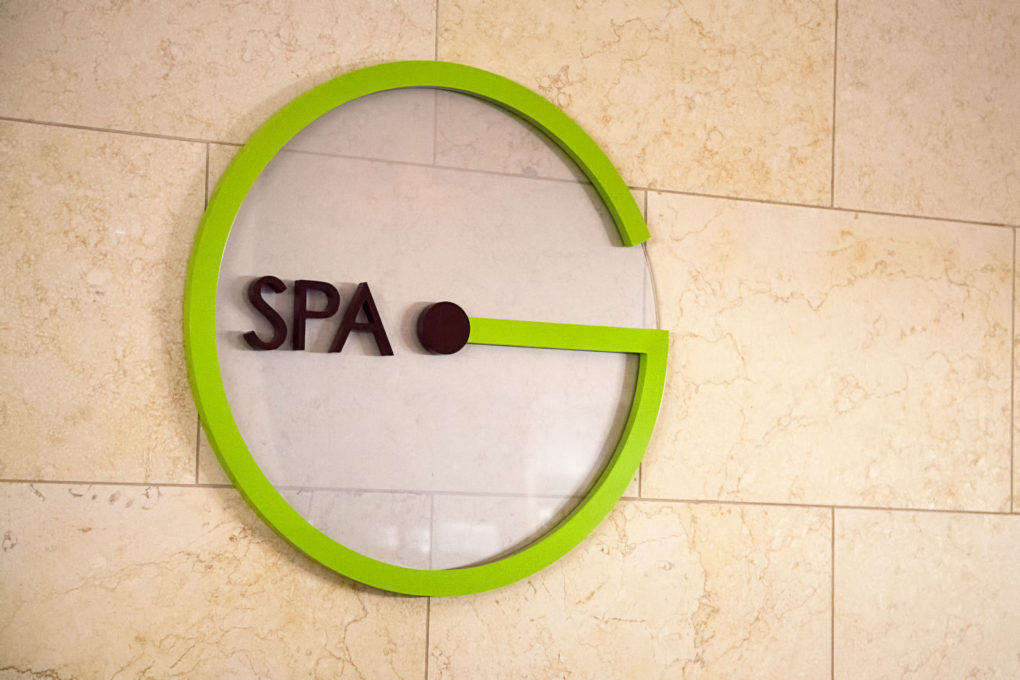 Time to get our hair did!
Just like a sandwich, it's always better when somebody else does your hair for you. We booked appointments for blowouts at G Spa. It's so nice to let the professionals handle part of the getting-ready process.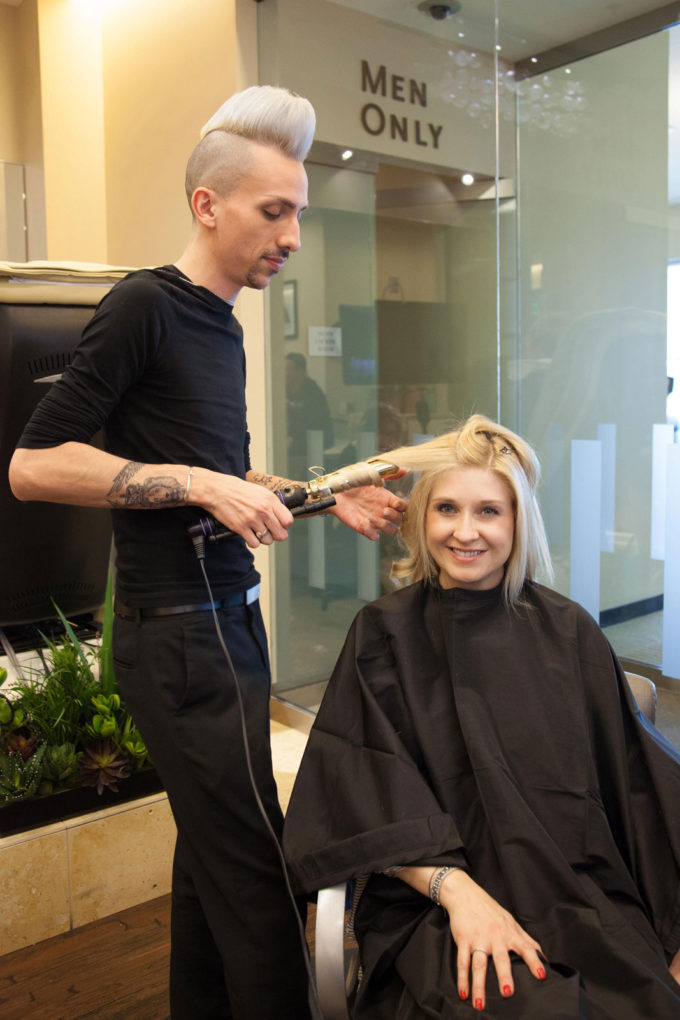 Lora asked for "casually chic hair"…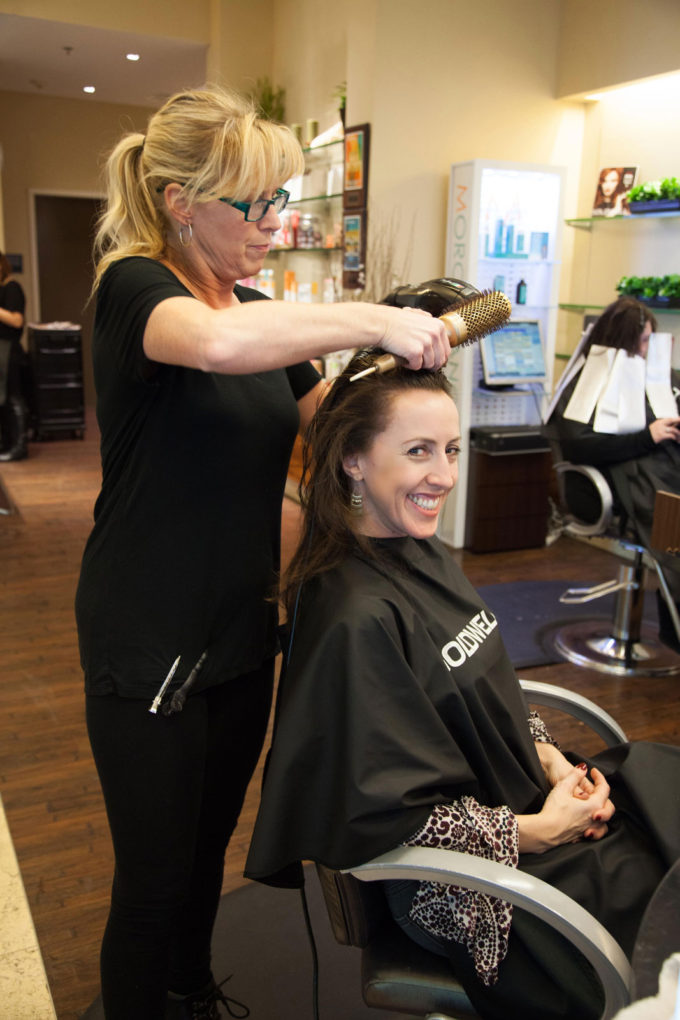 "Casino hair, please"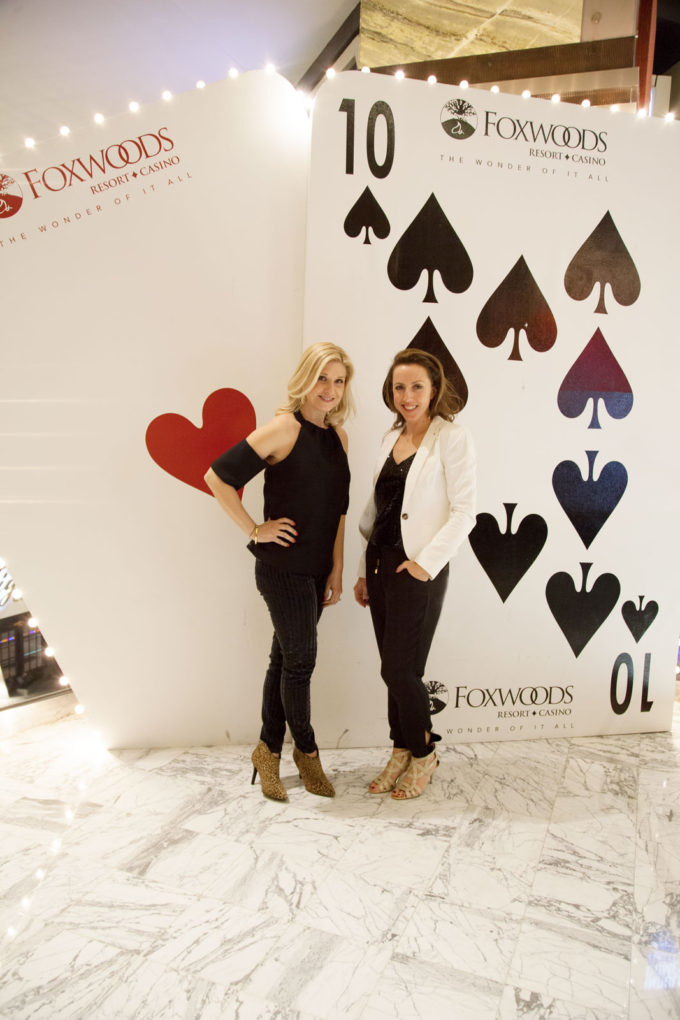 Sugar Factory!
Sugar Factory is the hottest thing in Instagrammed restaurants, and we found out exactly why! The entire Sugar Factory experience was an Instagrammers dream. Adult Candy Land drinks are served up with dramatic dry ice pouring out of them. We wish there was footage of our blogging skills in action as Goblets (Sugar Factory's 60 oz. signature drinks) were poured in front of us like magic! We were Instagramming, photographing, FB live-ing, Boomeranging, and scribbling faster than lightning! Whoa!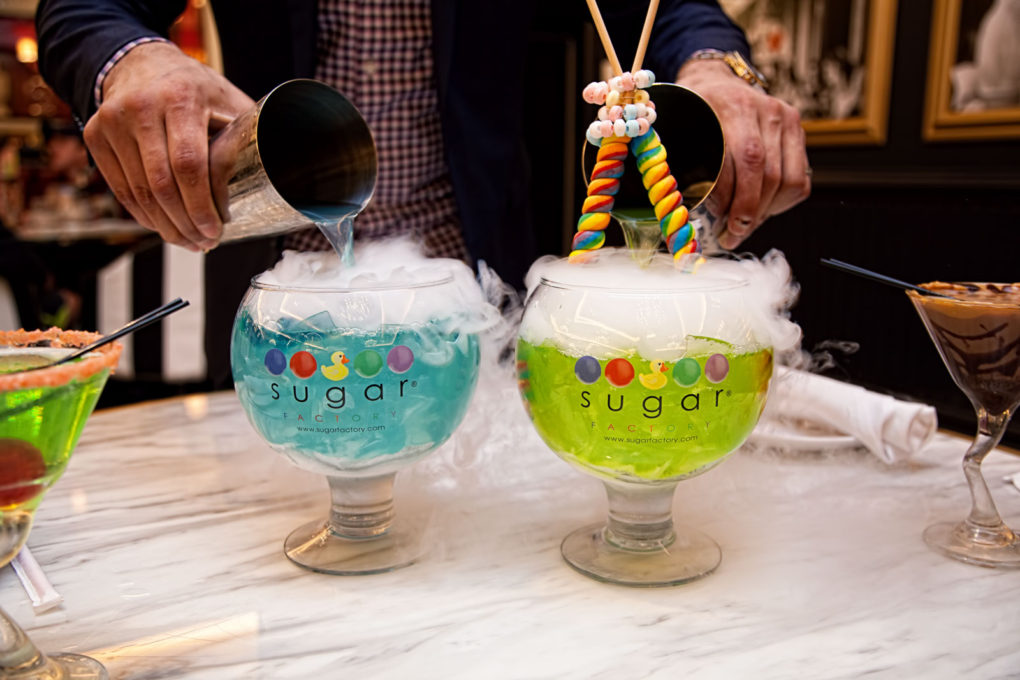 Sugar Factory was nice enough to send out a bunch of yummy samplings from their menu. Our server asked us if we wanted to choose or let them make all the decisions. We opted for a decision-less evening. Colorful drinks, both alcoholic and milkshake, came out one after another. Then came the delicious burger, fries, salads, crunchy chicken, and rigatoni marinara. Oh, and then a couple of ridiculously good desserts. What diet?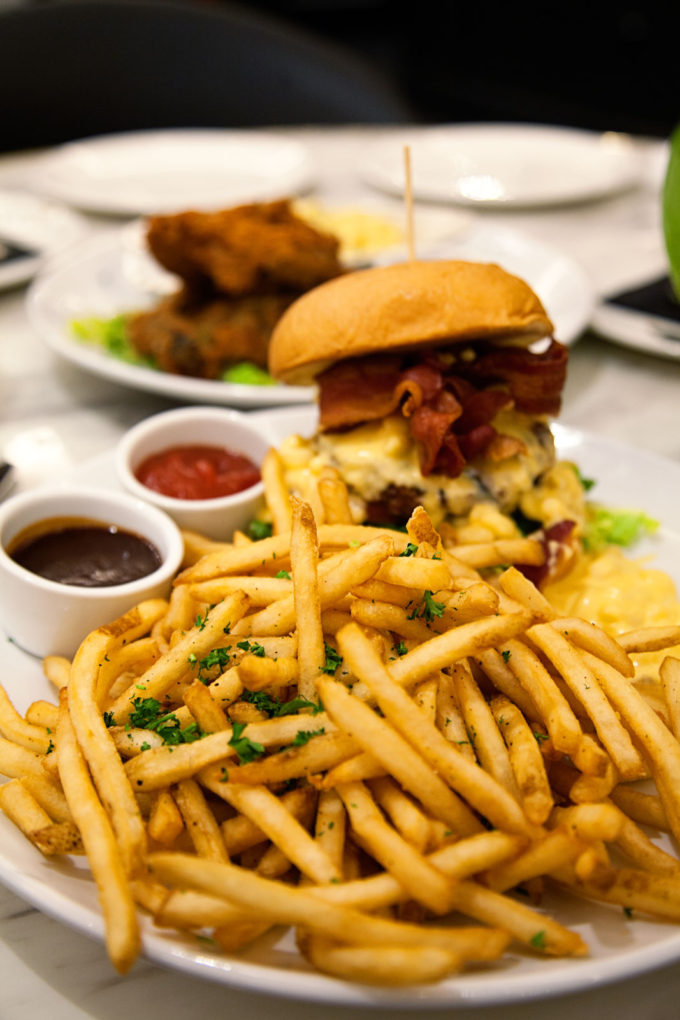 The Big Cheesy Monster Burger – grass-fed Angus beef topped with creamy mac & cheese, smoked Applewood bacon and served on a toasted brioche bun…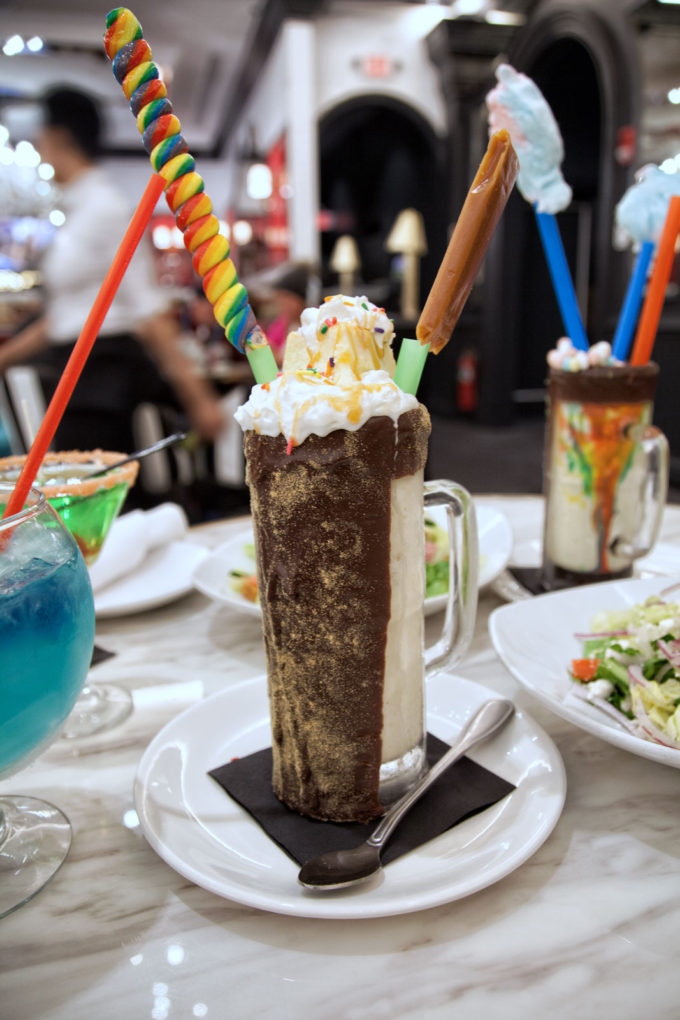 The George Lopez story
Foxwoods invited us to George Lopez's sold out show in the Grand Theater. We were pretty excited! Lora had photographed him at a couple of golf tournaments and backstage after a show in NY, so we were happy to connect with him after his performance. We got to spend a little time with him and his daughter Mayan, and his opening act, comedian Bryan Kellen, before they had to jet off to return Mayan home to Chicago, and George to LA to film his show Lopez (watch the season 2 premiere on March 29th on TV Land).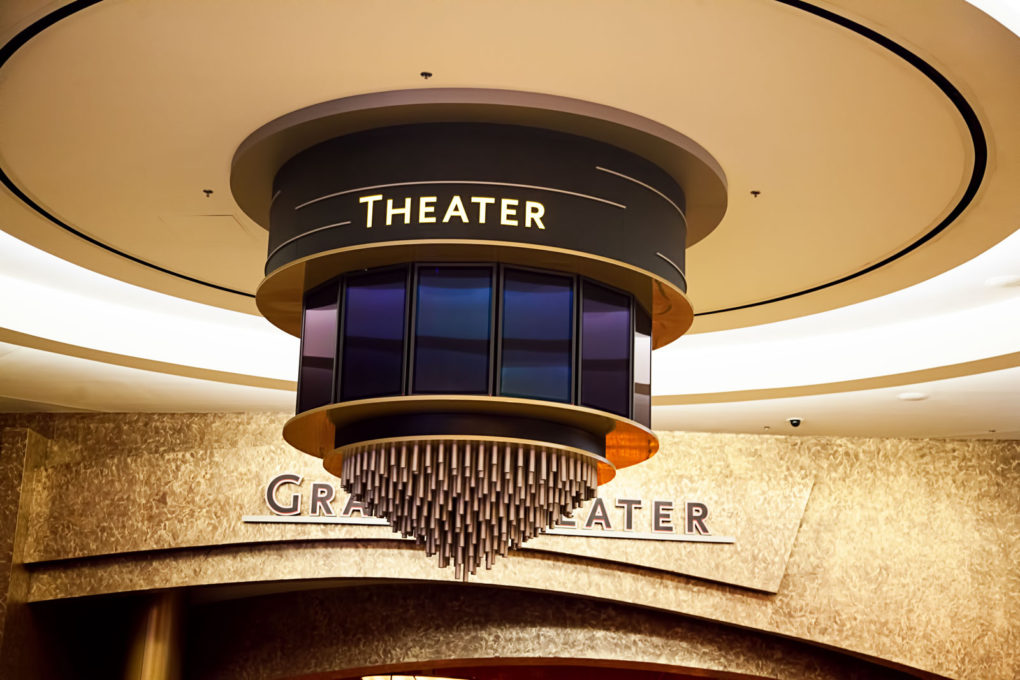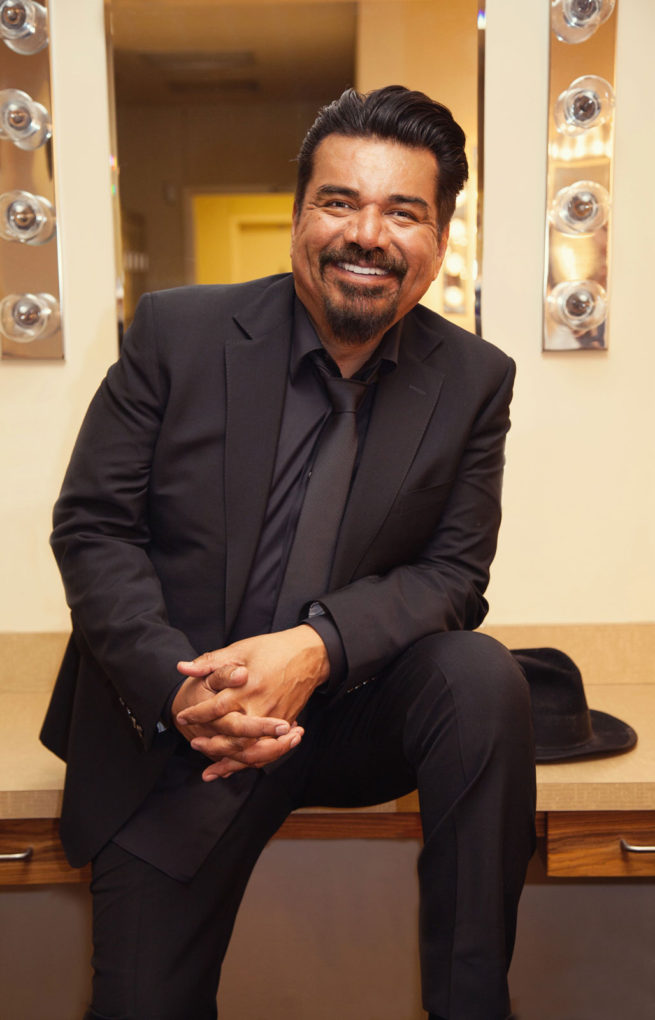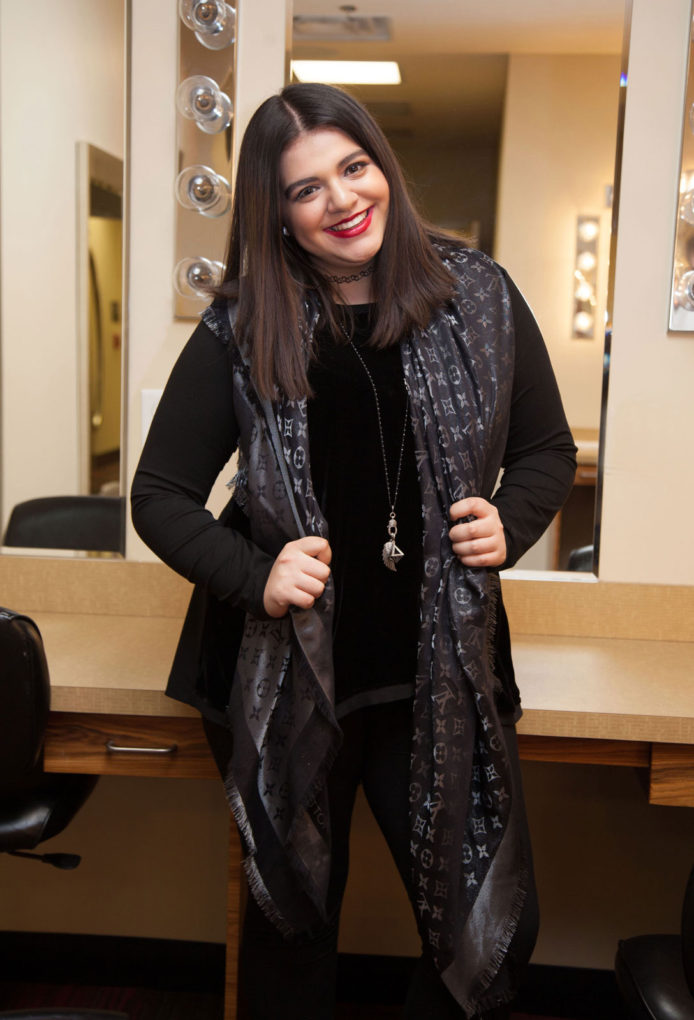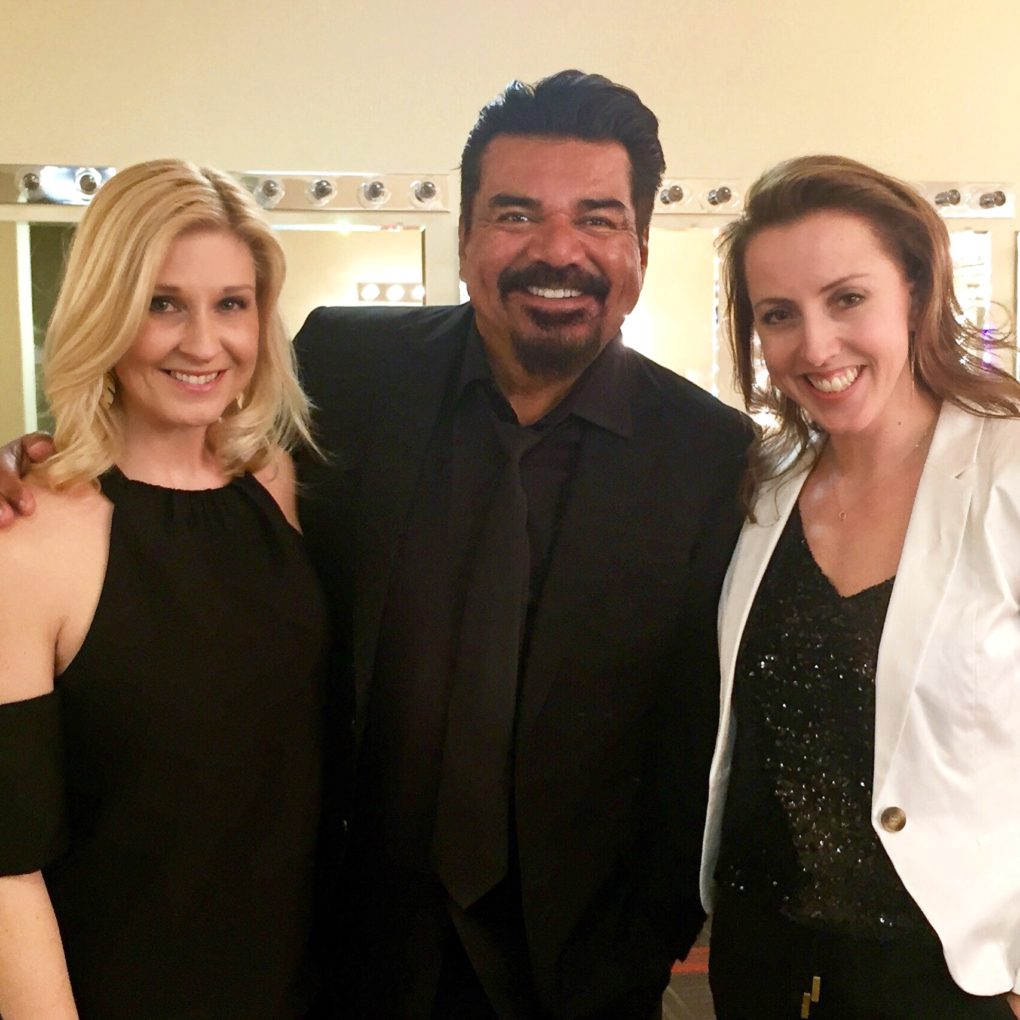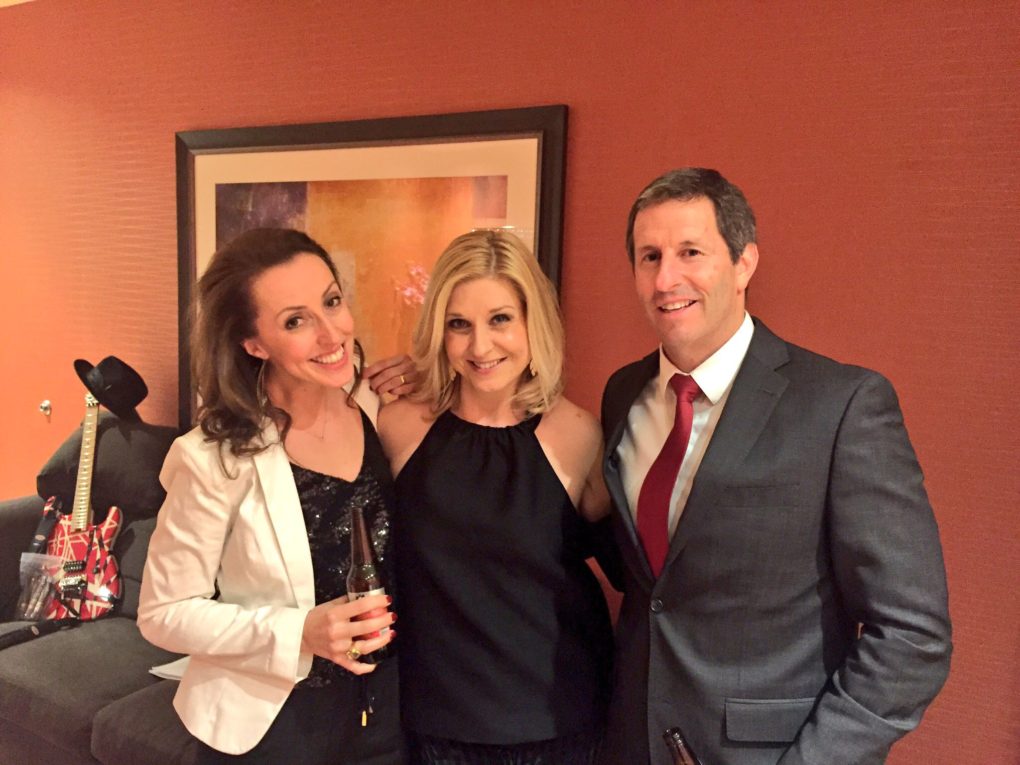 Slot machines and $20
You have to be in it to win it, right? Ok, we laugh at ourselves, but we're just not good gamblers. We did enjoy the thrill of the possibility of hitting the jackpot for a little while on one slot machine each. We walked around waiting for one to speak to us until settling on Sherlock Holmes (i.e. a pic of Jude Law) and Lora settled on a more traditional "Lucky 7s." Lora (with the least slot machine experience) liked to point out every time she won anything, even the 25¢ wins, which they mostly were.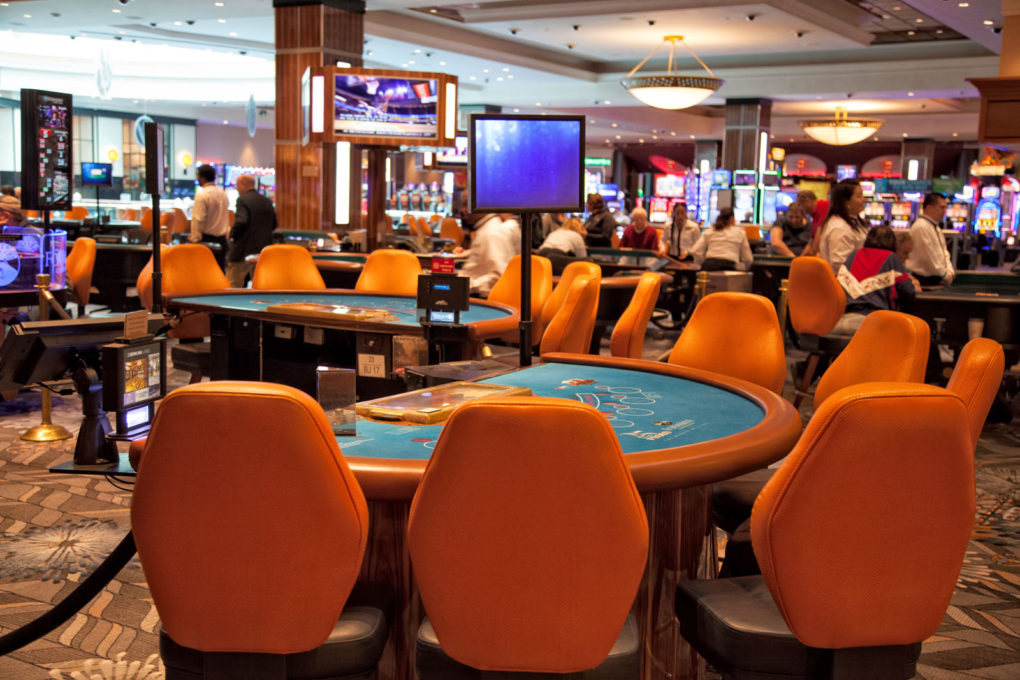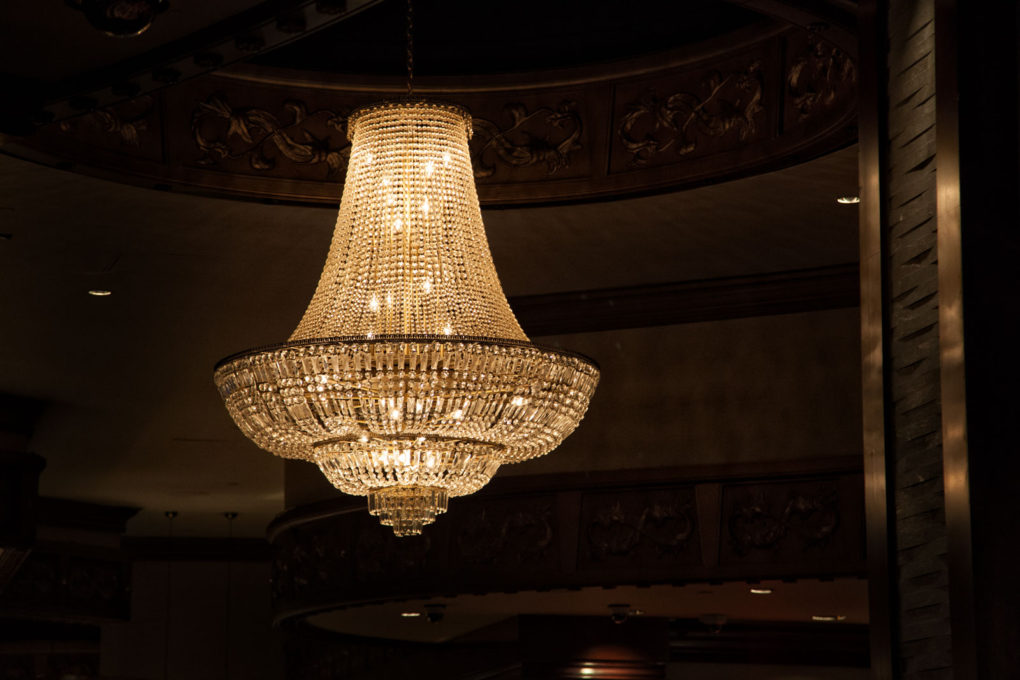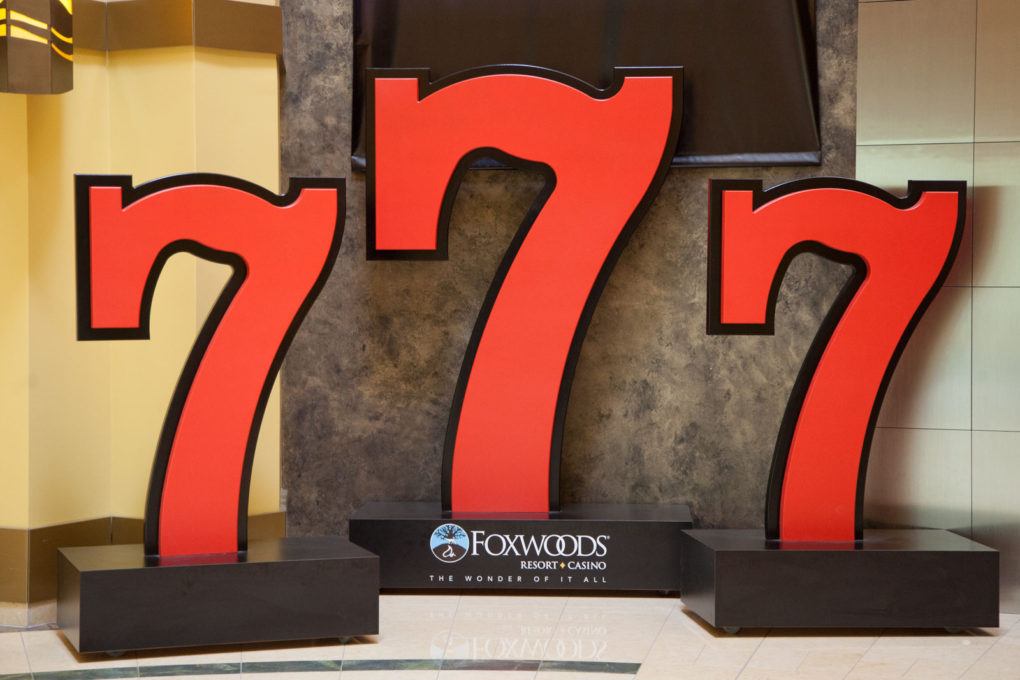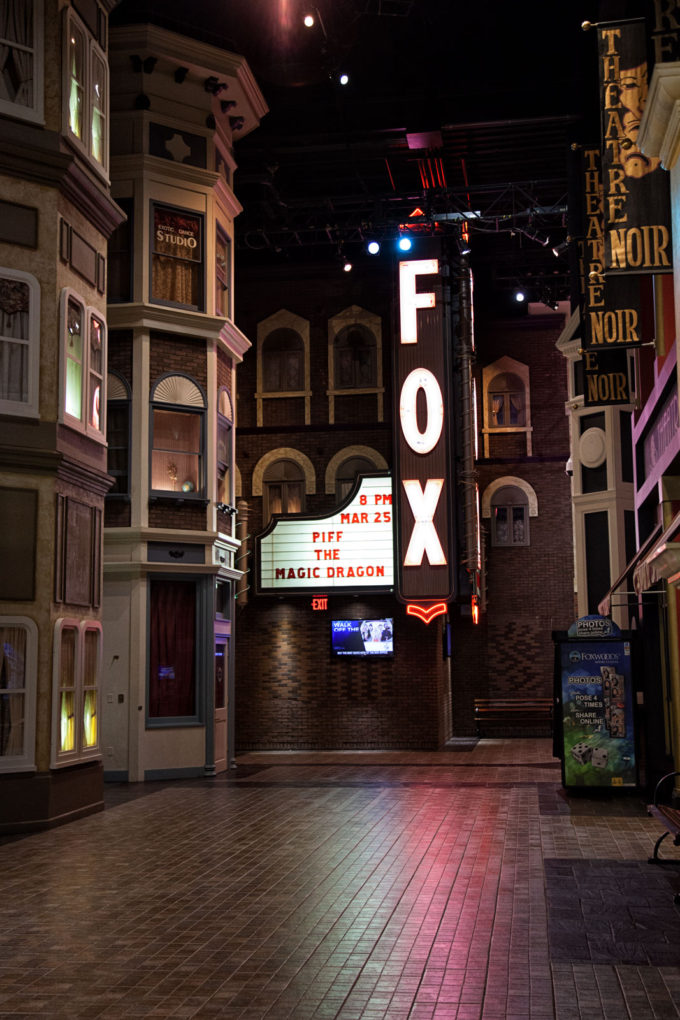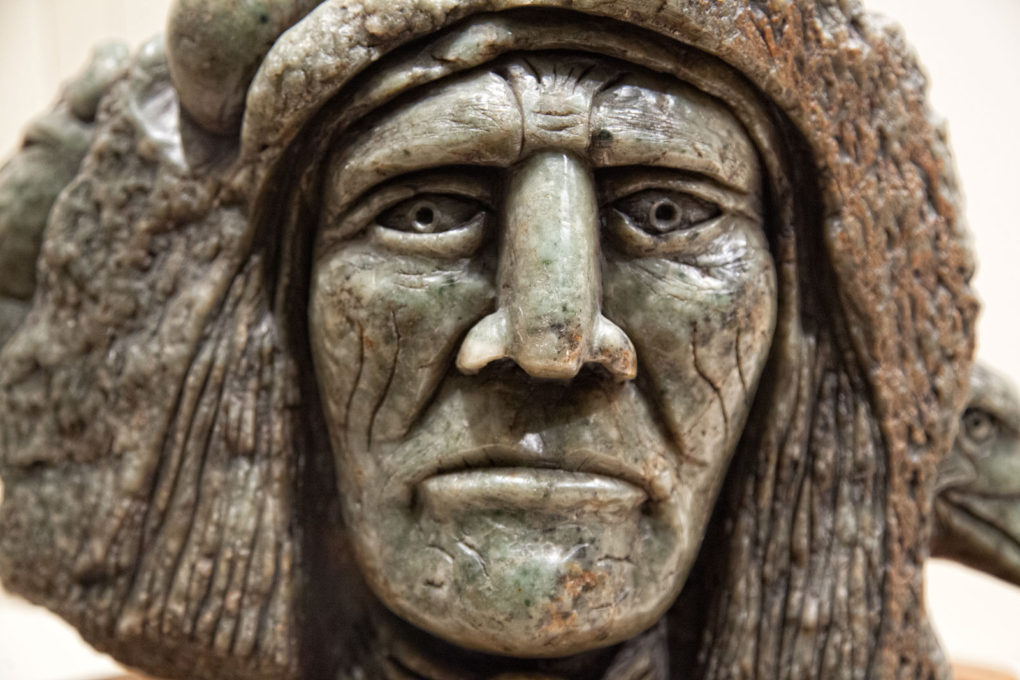 If we hadn't "forgotten" to pack workout clothes…
and if it wasn't freezing outside, we could have gone for a trail run in the morning on one of the easy to follow Pequot Trails. From the Great Cedar Lobby, follow the fox paw prints to a recycled pavement trail of your choosing. The Museum Trail brings you to the Pequot Museum, a 1.9-mile trail (learn all about Mashantucket history), or there's the 2.5-mile Woods Trail or the 3-mile Lantern Hill trail. We'll bring sneakers next time!
Thanks, Foxwoods! Just what we needed!
---
Foxwoods Resort Casino, 350 Trolley Line Boulevard, Mashantucket, CT 06338
Words: Bev/Photos: Lora