We love it when we're invited to new fitness studios for a personal training session, don't we Lora? [Lora's note: Yes, yes we do – and then we get lunch!]. We especially love it when we get to check out a really exciting new concept in fitness studios. While getting a tough, well-rounded workout from top personal trainer Josh Davis, we chatted with Gina Salese Cortese about the business she and her husband Paul Cortese have recently opened! This post will appeal to trainers and trainees alike. Check out in forma fitness located at 175 West Putnam Avenue, Greenwich.
Post sponsored by in forma fitness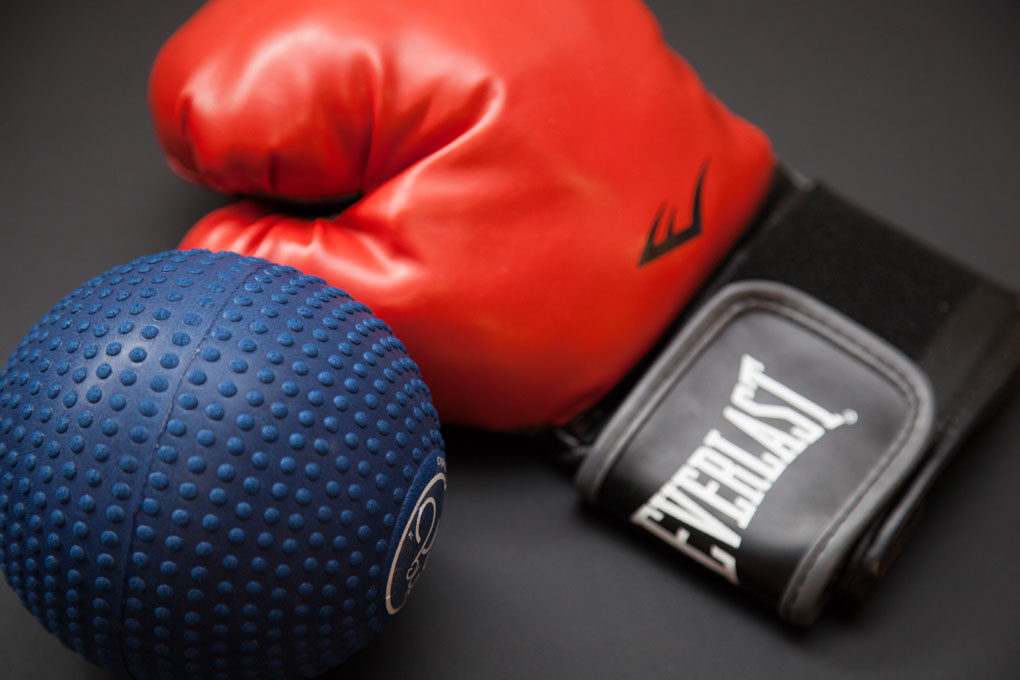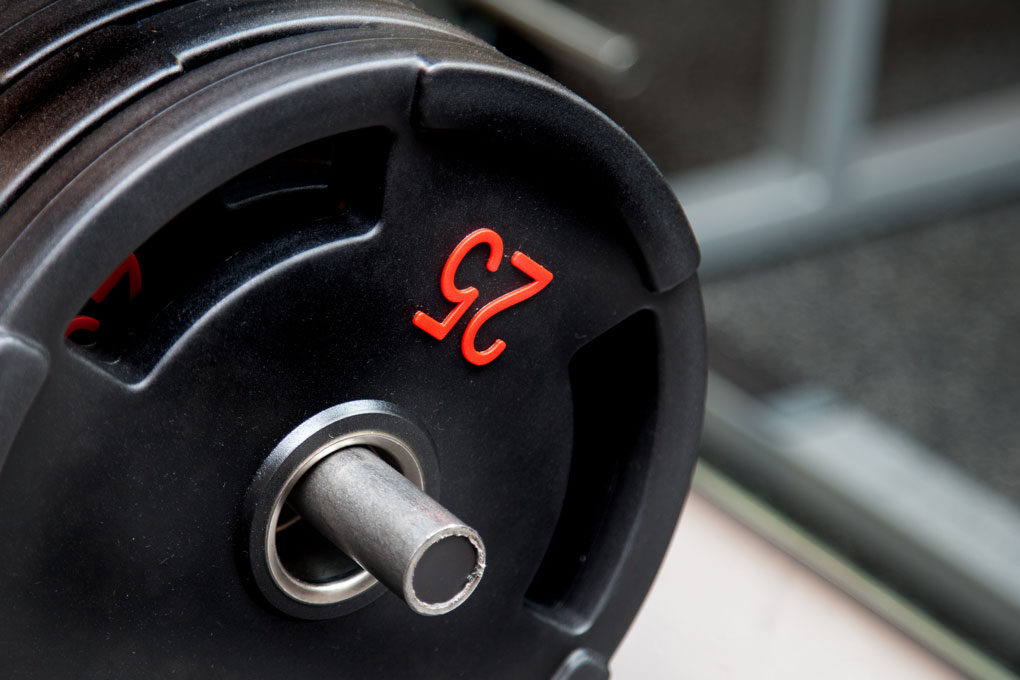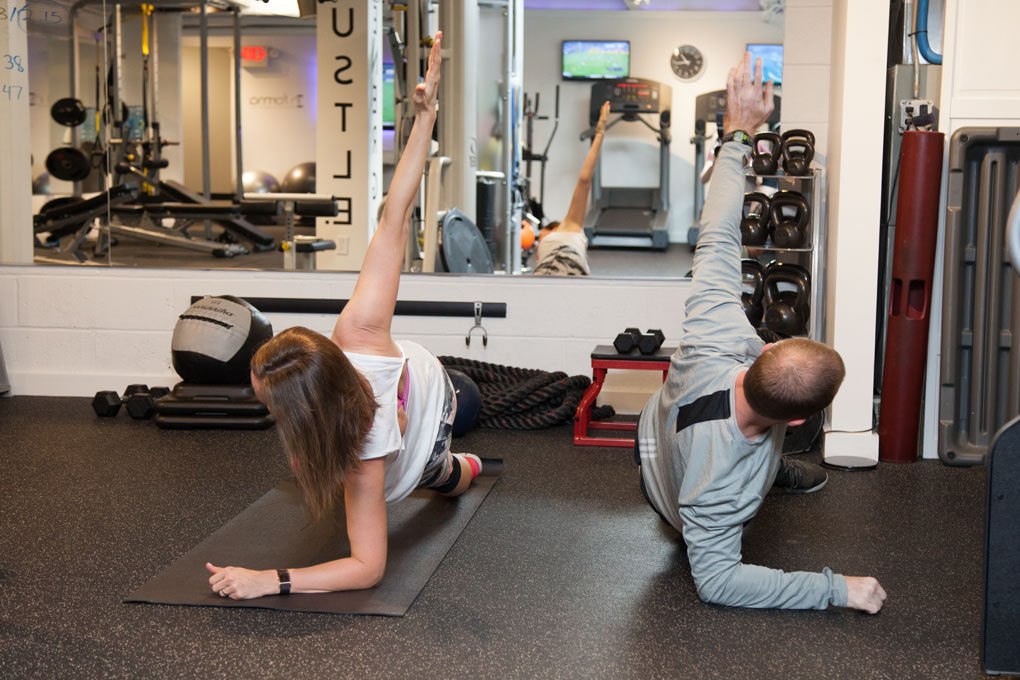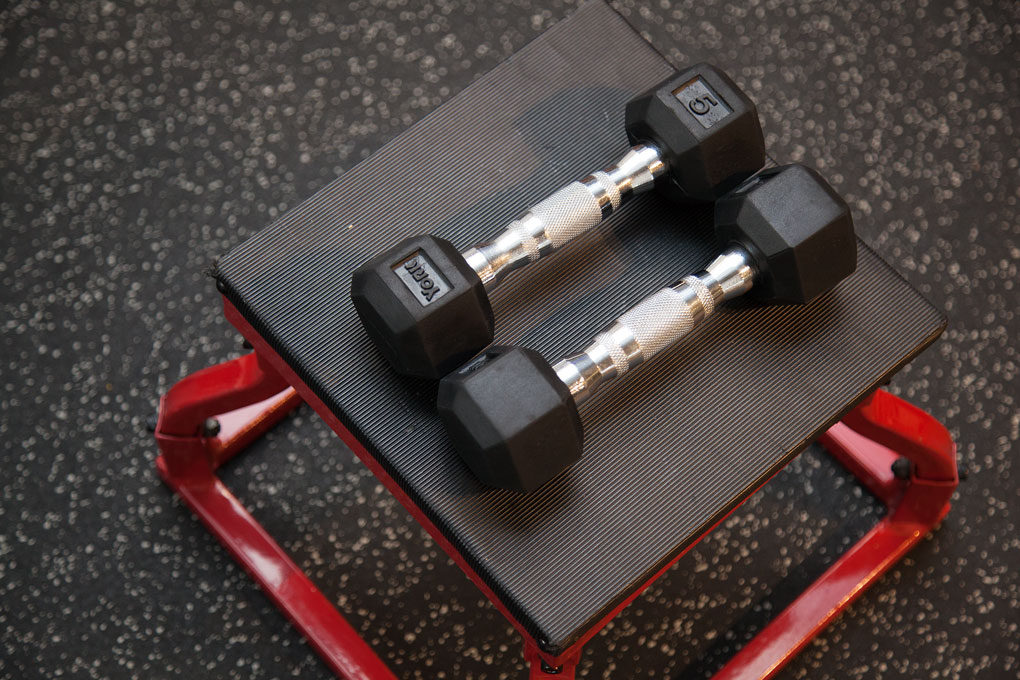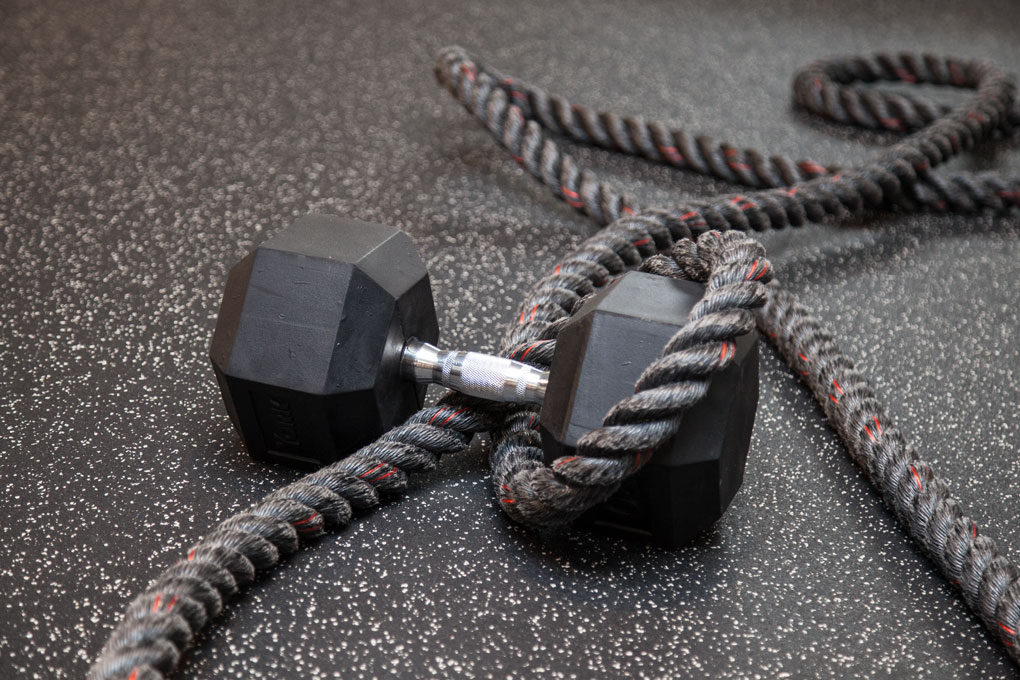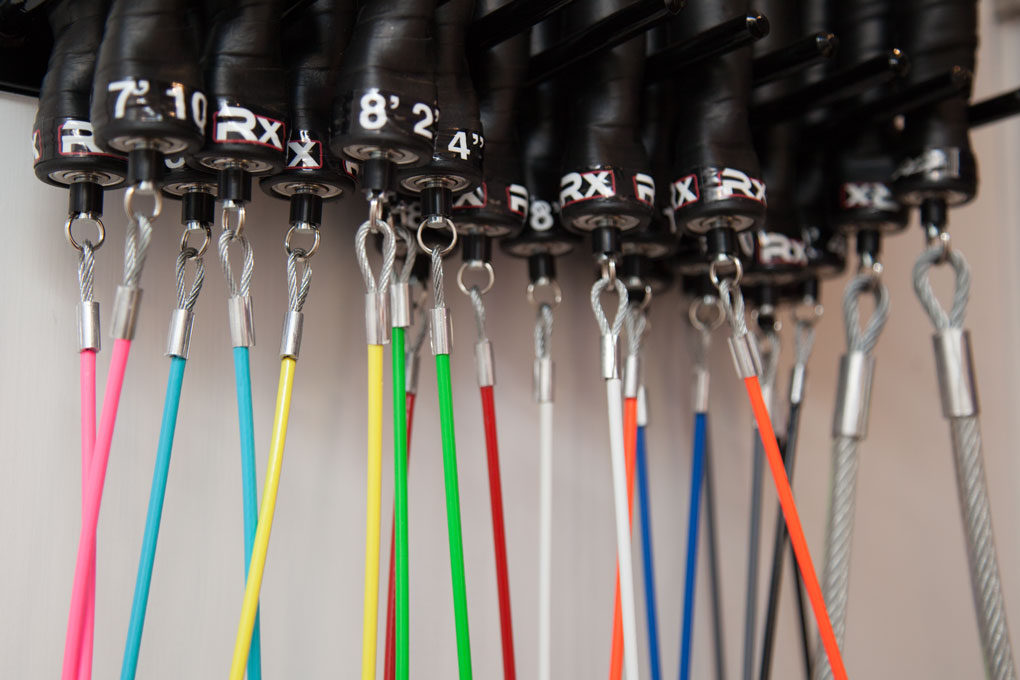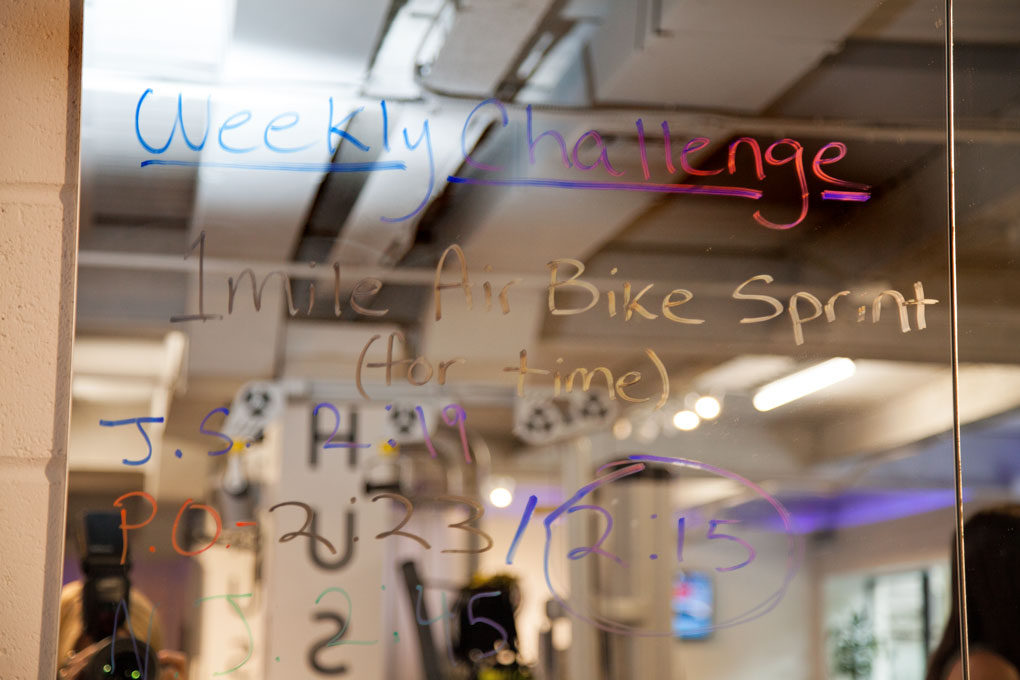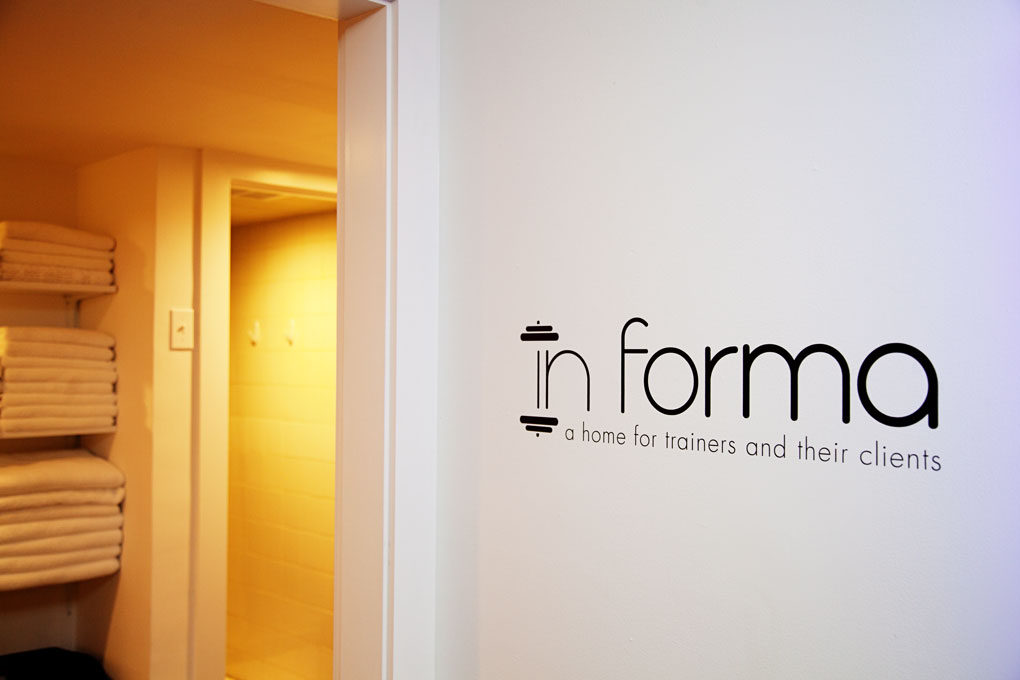 What is in forma fitness?
It's a private, high-end personal training studio for independent, certified, and insured trainers to bring their clientele. We don't allow more than three trainers plus their clients on the floor at any given time, maintaining a private, discreet environment. No memberships are required—you pay your trainer and that's it!
We're all about supporting fitness entrepreneurship. A happy trainer is a happy client.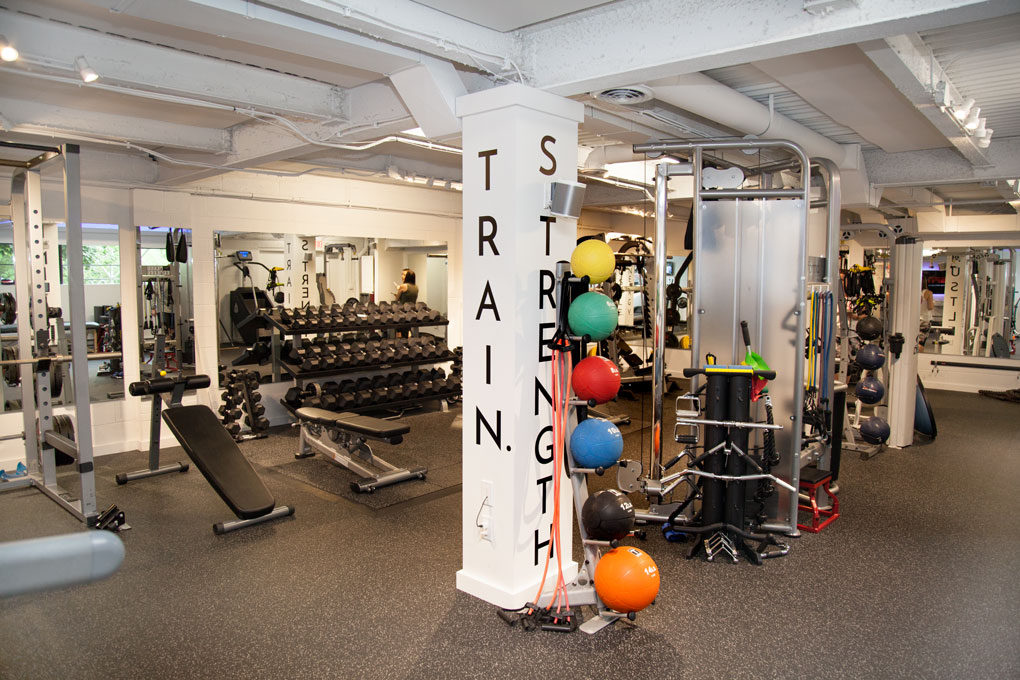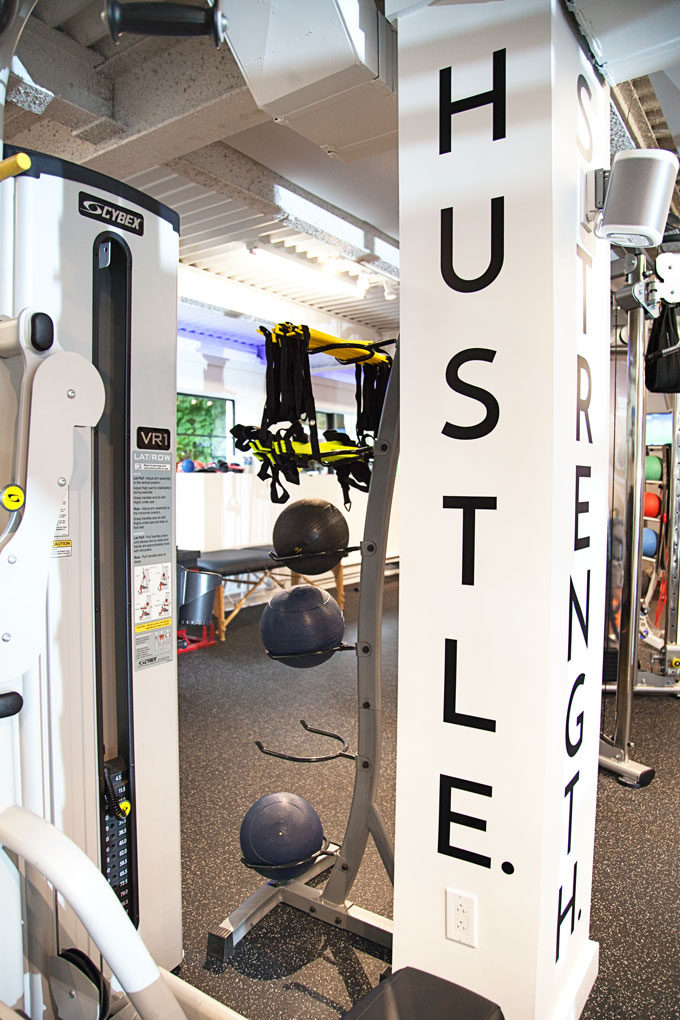 What's the history and concept behind in forma fitness?
Our business opened in February of 2017—we're brand new! When we first opened our doors our goal was to market solely to personal trainers. Now that we have about 10 amazing trainers using our space regularly, our focus was then able to shift to helping promote our trainers to the public. The trainers that use our space are all so dedicated and experienced but often do not have the time to market themselves.
Paul Cortese has been a certified trainer in Greenwich for many years. One of the most frustrating things he found was that space is scarce and trainers aren't making enough money at big gyms. Our gym hopes to solve those problems, providing the space for trainers to train their clients at a fee that doesn't break the bank.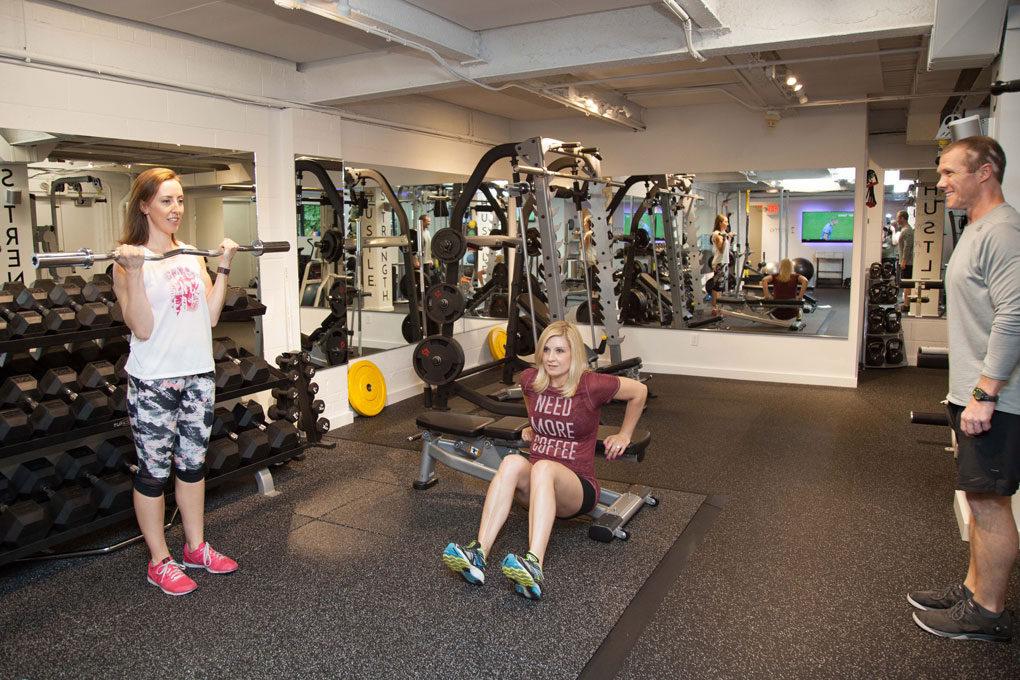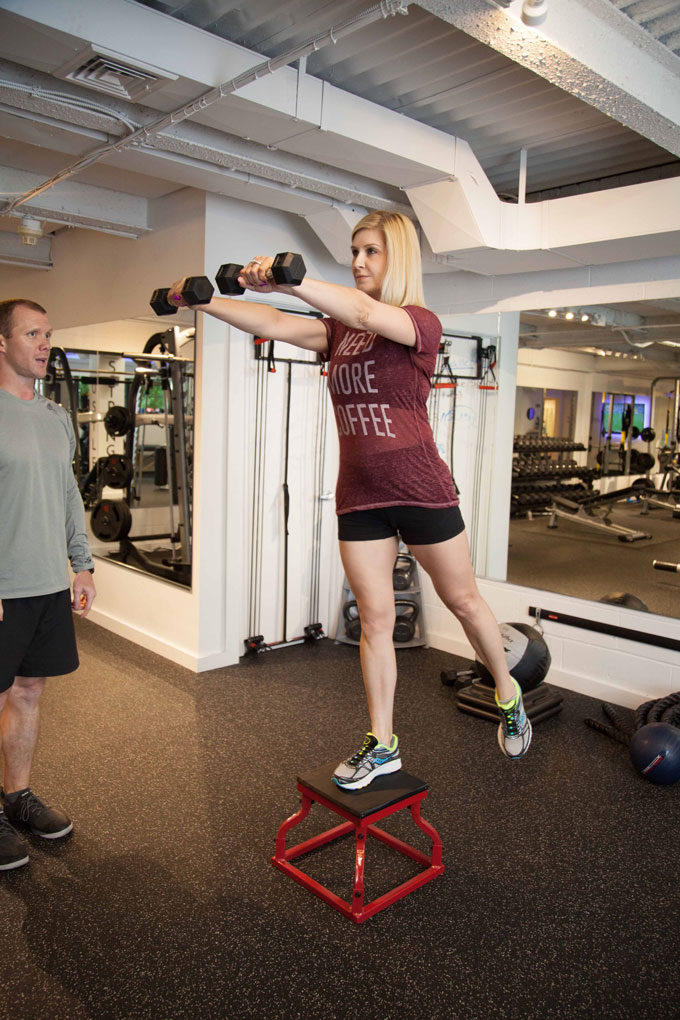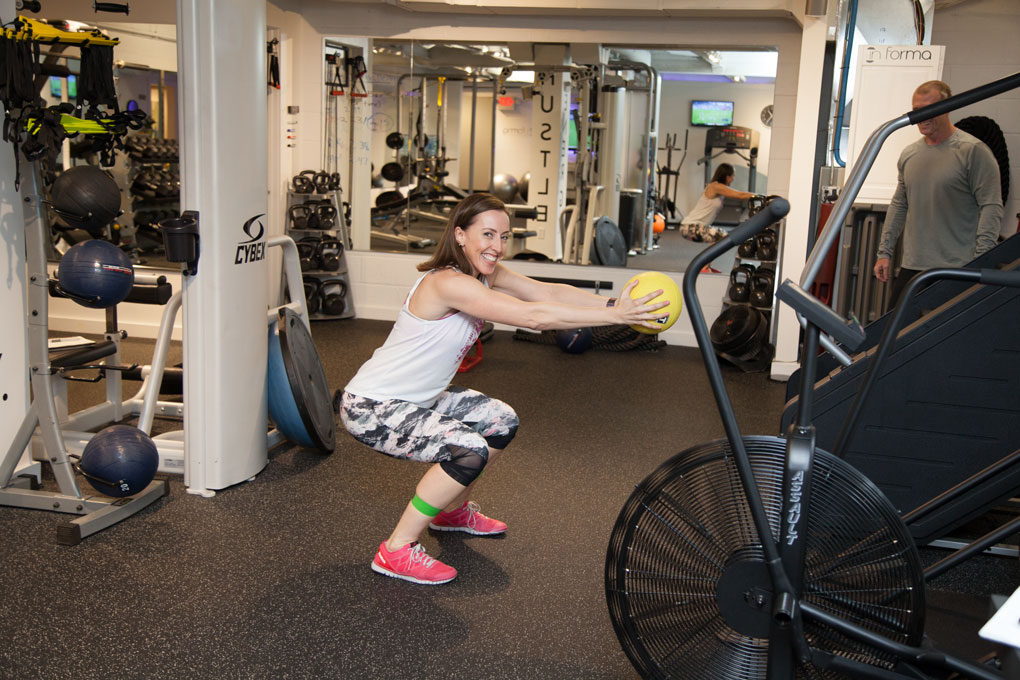 What's the vision?
We strive to be THE place where trainers take their private business and watch it grow. And we take that one step further by helping to promote our trainers and get them new business.
Because we have such a large and varied selection of top trainers, we are able to match anyone with their perfect trainer. Not all trainers are "one size fits all." We believe having good chemistry with your trainer is KEY to getting results.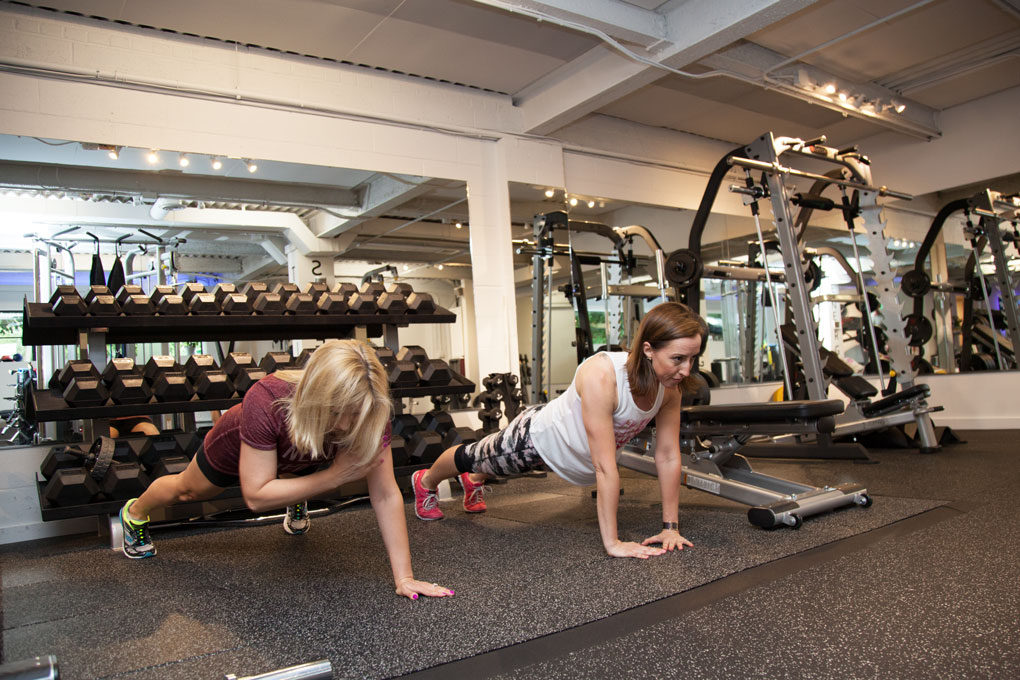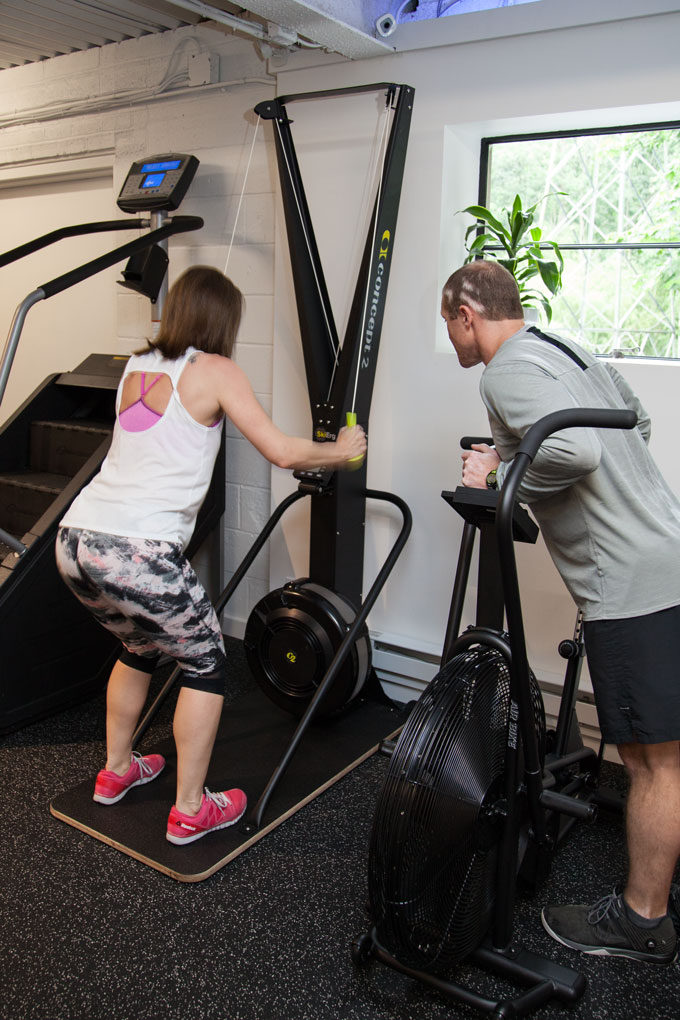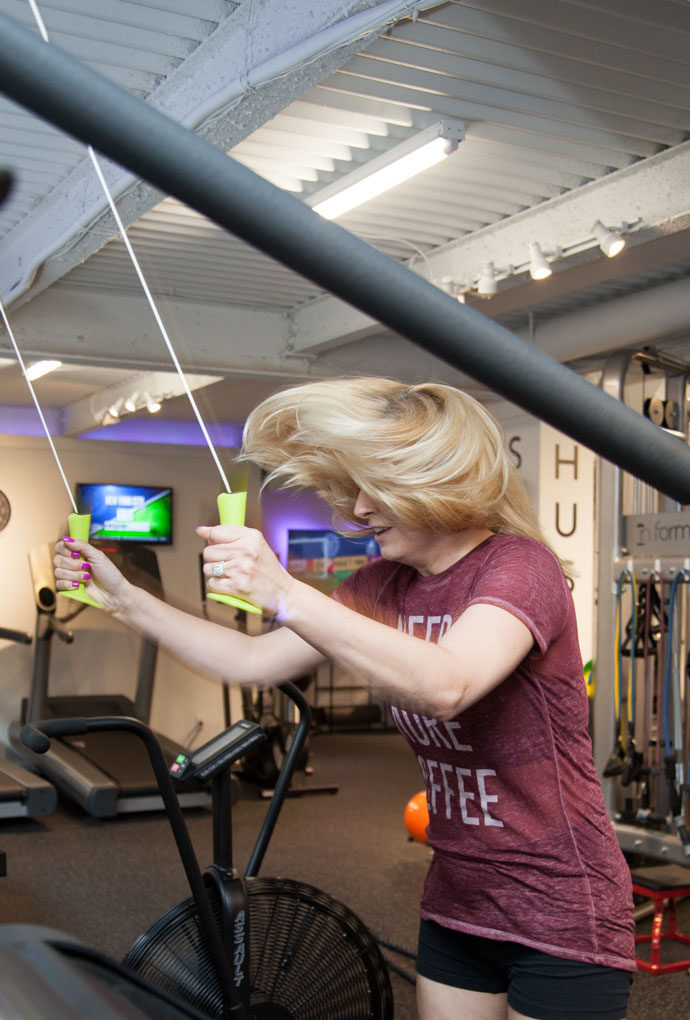 Tell us about the design of the studio? It's really cool!
When we moved into our studio it needed a COMPLETE renovation, top to bottom. We were lucky to find a fantastic crew, Matthew and Michael Ritzzo, brothers and owners of Fairfield County-based Beacon Development, LLC, to undergo the project. They helped us come up with a vision and carried out the entire process—from ripping down walls to installing new lights, to laying down the new rubber floors and painting the entire interior! We were keen on creating a space which was bright, modern, and minimalist.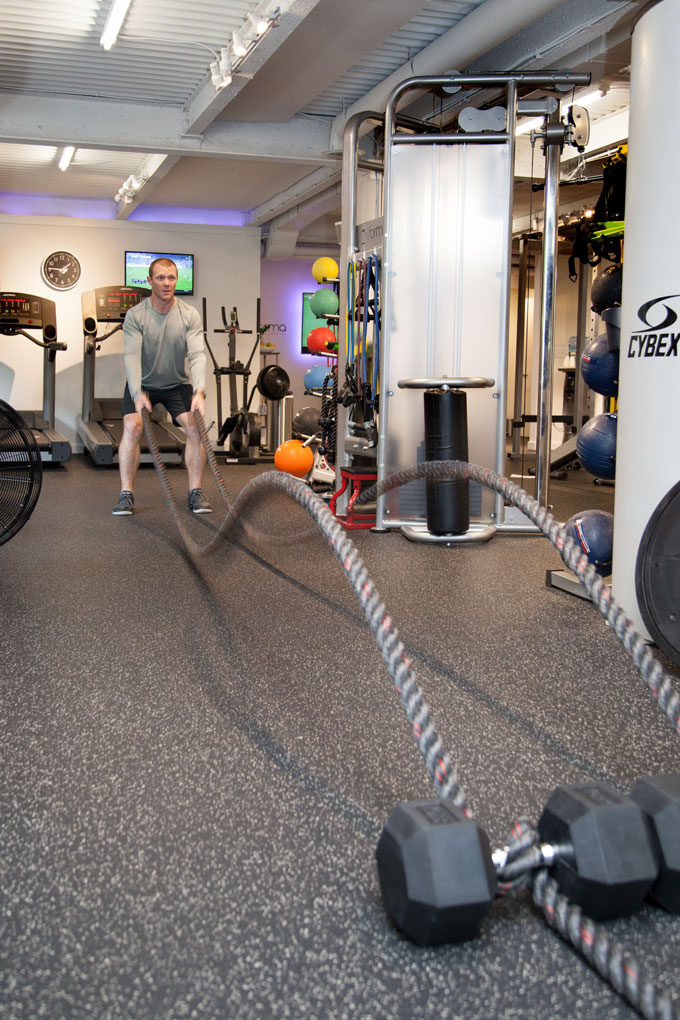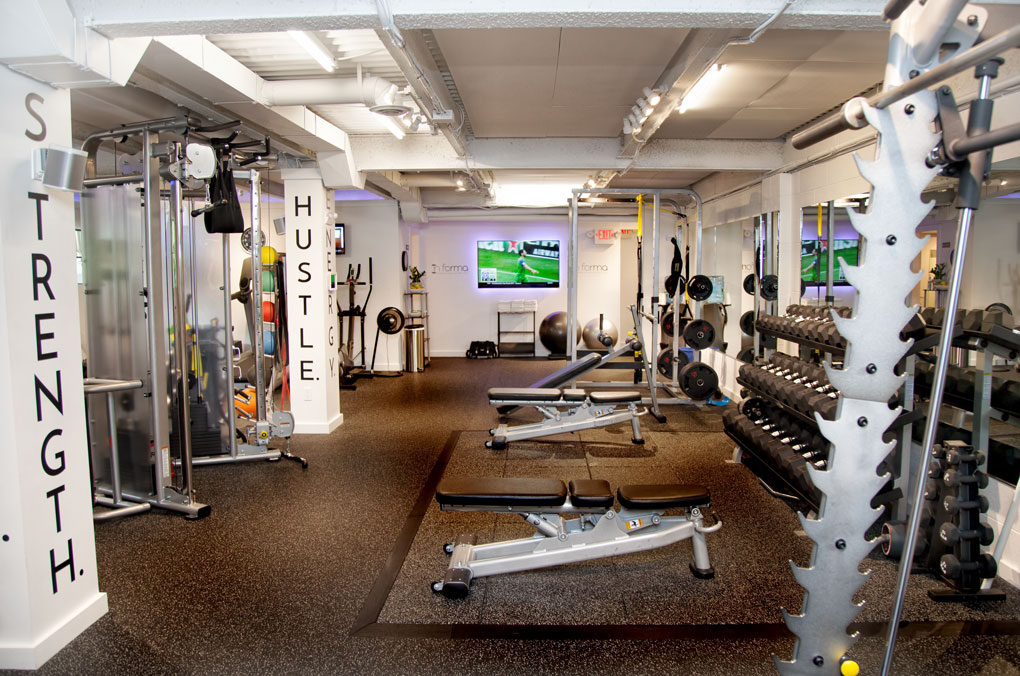 We love your changing/showering facilities! (Good thing, as we were off for lunch on "the Ave" after our session)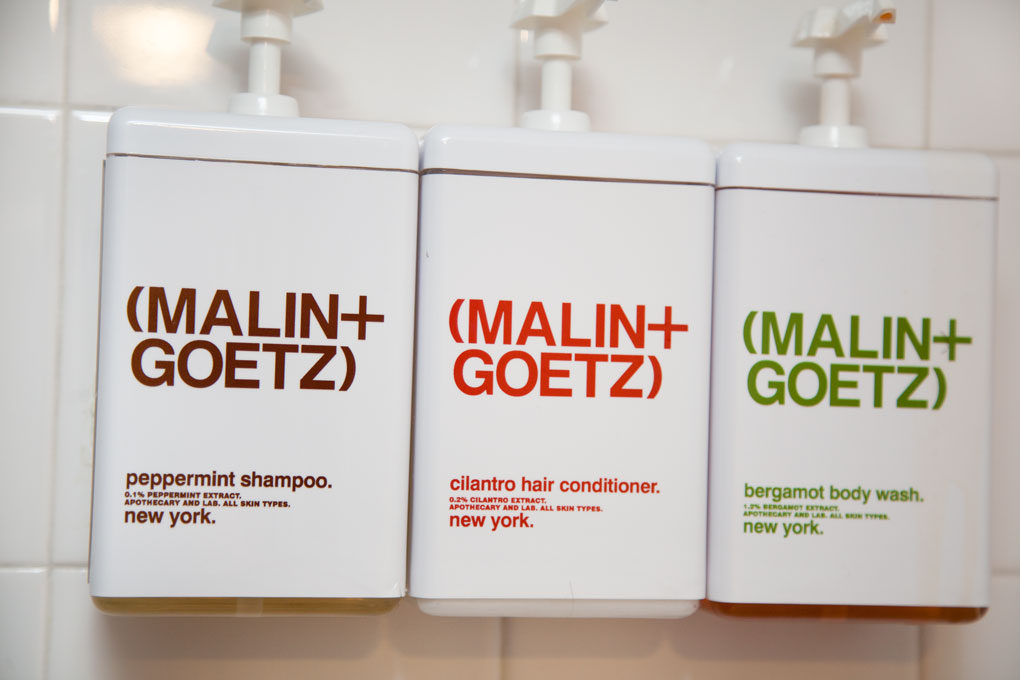 We partnered with (MALIN+GOETZ) who is our exclusive supplier of shampoo, conditioner, and soaps. They're a unisex brand, founded in Manhattan, and they use all natural ingredients. Plus with fun fragrances like "lime," "rum" and "cilantro," the products are truly unique and give you the right pep after a tough workout!
What does in forma mean?
In forma means "to be fit" in Italian! It's a slight nod to the owners' family heritage.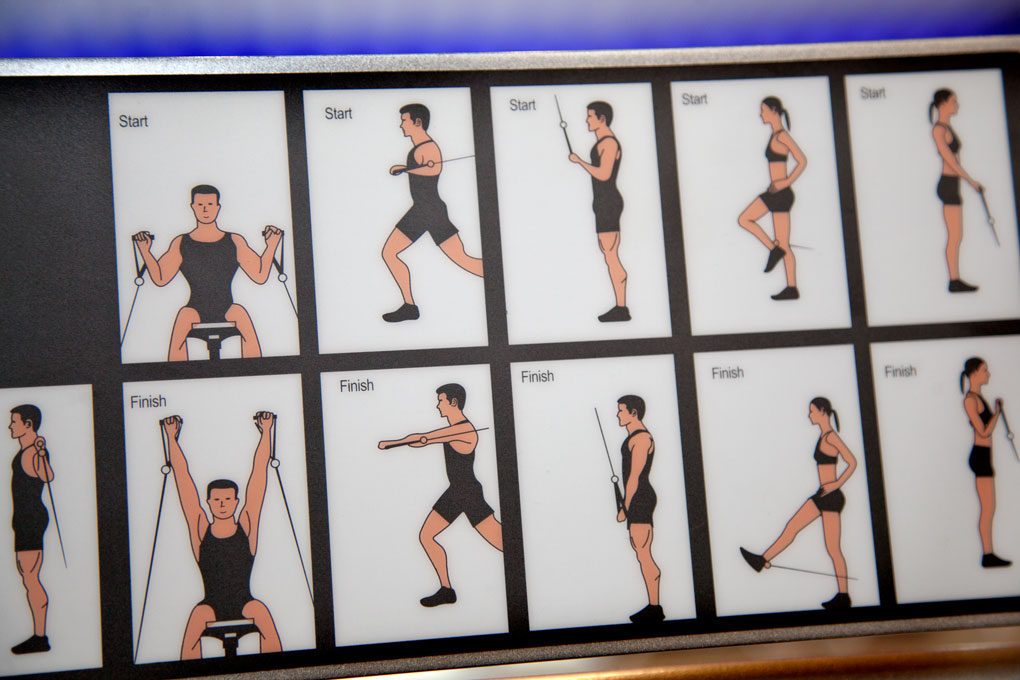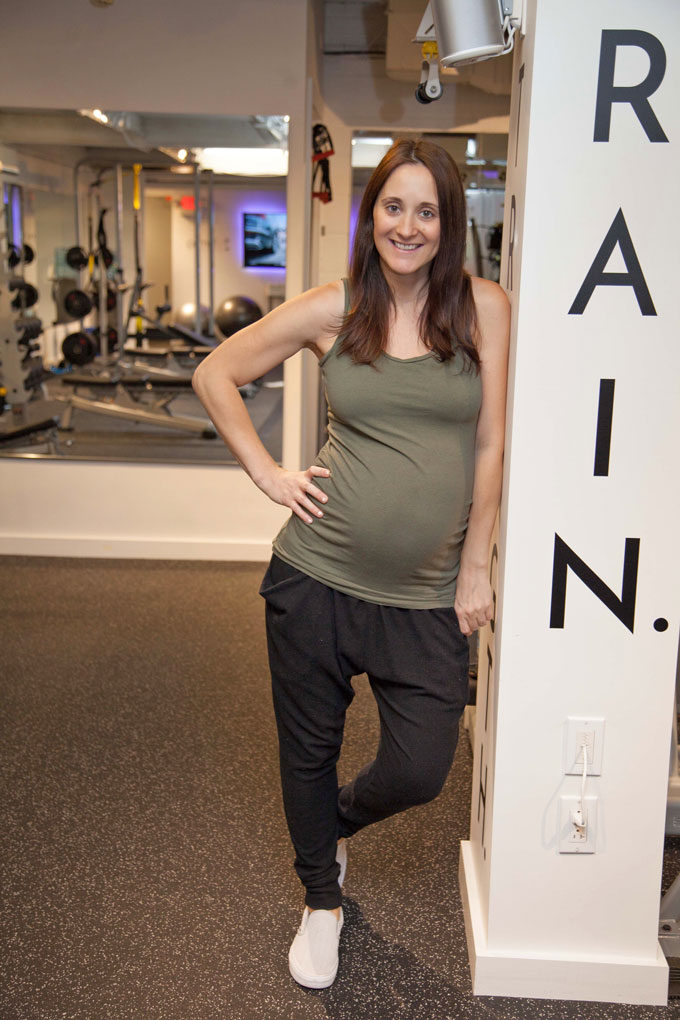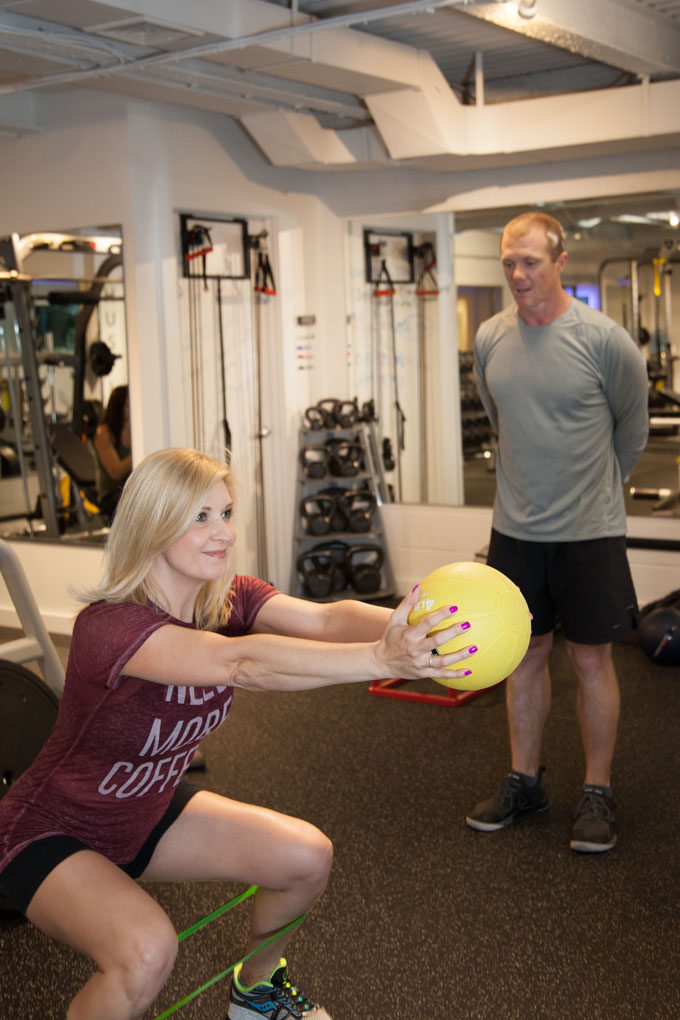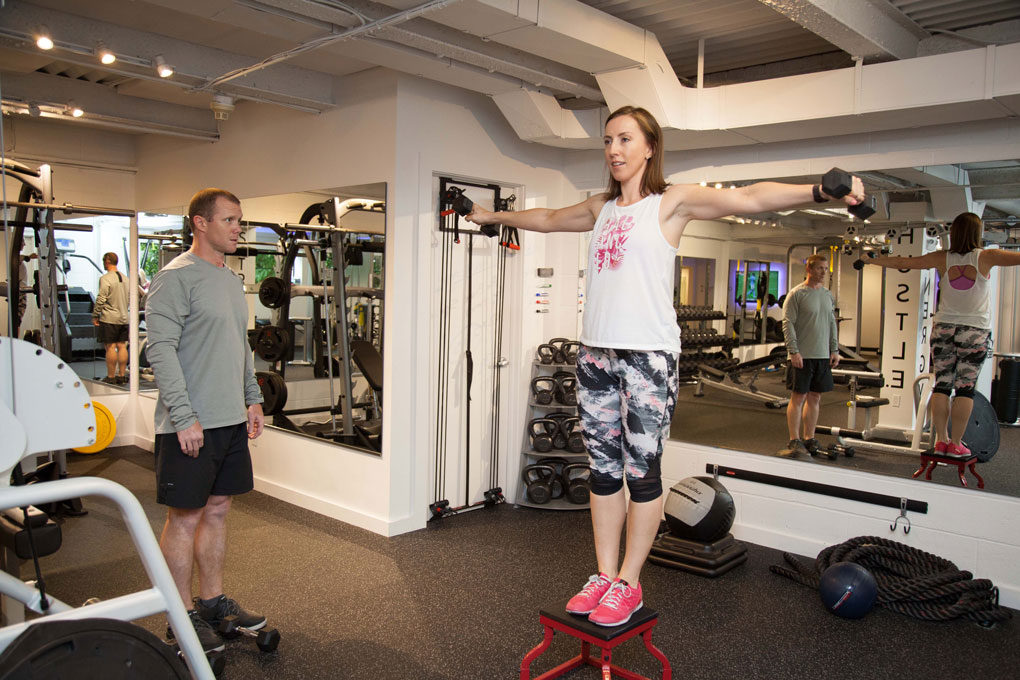 Our session!
Having previously completed a questionnaire, in forma fitness paired us up with Personal Trainer, Josh Davis. And like a good matchmaker, they got it right! Josh was professional, fun, and best of all about having a PT, he kept us on track! We selected the music we were in the mood for from their fancy sound system (pop remixes) and got straight to work. No equipment necessary for our plank circuit warm up. Josh demonstrated, we did it, and he kept count.
After that, Josh kept things moving with interesting yet simple exercises and circuits. We really love the efficiency of working with a trainer and wish we could do it more often. Josh made sure that we executed our assigned exercises with proper form. Every single rep was felt correctly!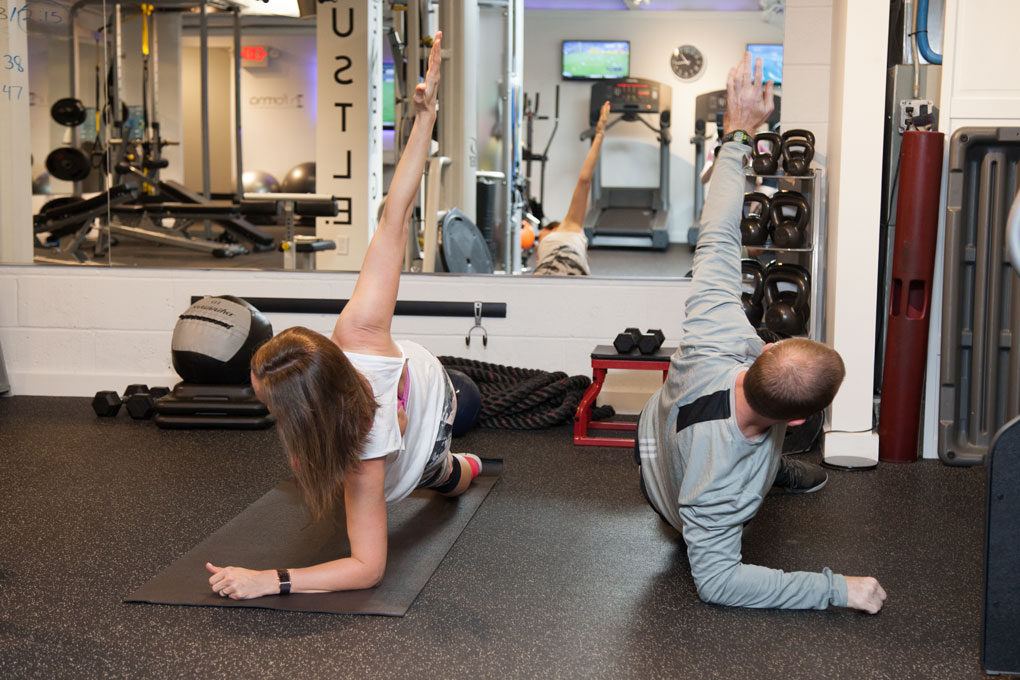 Pics: Lora (and Gina!)/ Words: Bev