Have you ever noticed how Tai Chi is always practiced in the background of any movie scene set in a public park?? From the movies, it looks to be extremely soothing and meditative. Those people look calm! Based on this, and no prior experience, we thought we'd give Tai Chi a go!
To Danica (a center for physical therapy and movement integration) in Sharon, we went! Owner Bente Dahl-Busby taught us, and a few other newbies, an introduction to Tai Chi and talked to us about the history and philosophy of the martial art. Yes, it's a martial art! We didn't know that either!
Post sponsored by Danica
Specializing in Pelvic Floor PT
Besides going to attend the class, we were intrigued that Bente's practice also offers women's health and pelvic floor physical therapy. Let's just say we're not getting any younger and any information we could discover might be useful for us and our readers! You're welcome 😉
Keep scrolling to learn some great pelvic floor therapy tips we gleaned from Bente during our visit. We'll pop them in at the end. This will be of great interest to anyone who has ever suffered from peeing a little when they sneeze/laugh/cough!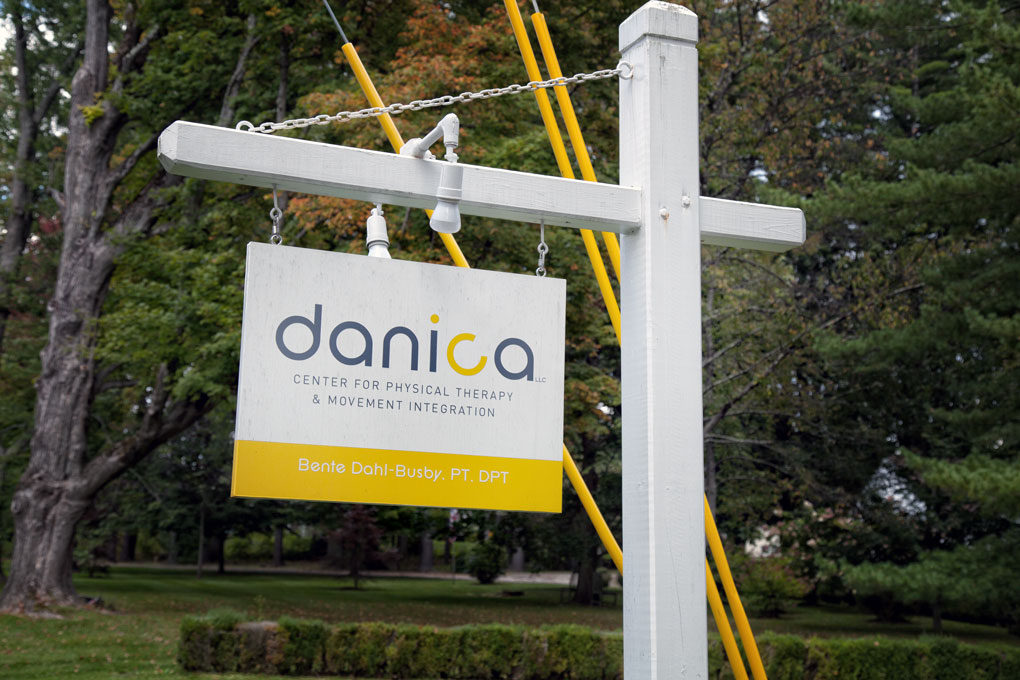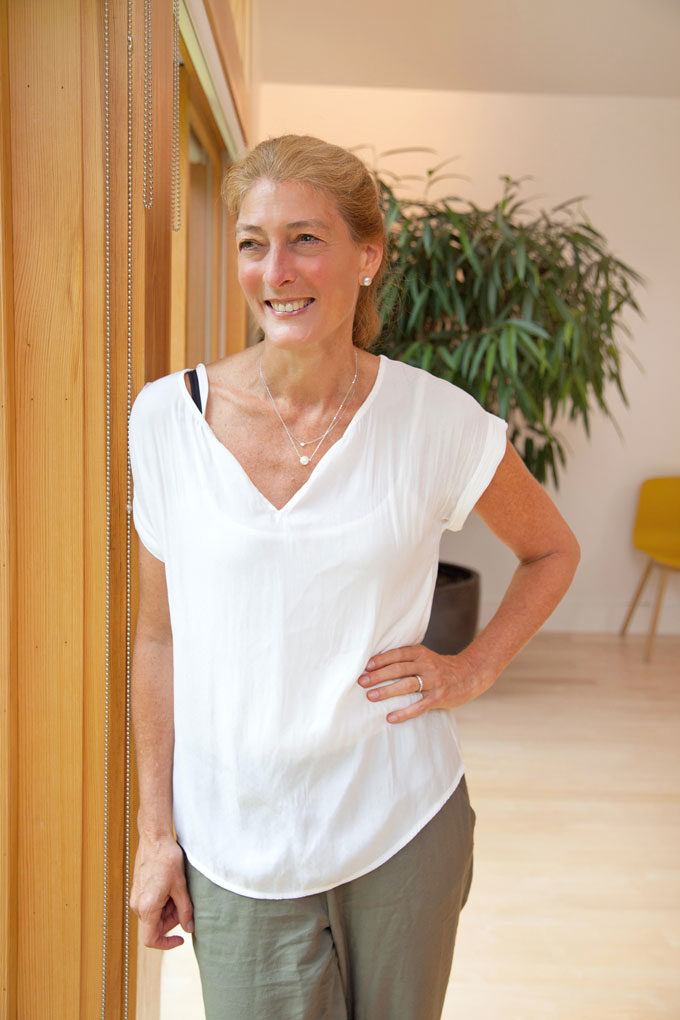 Danish Danica
Bente Dahl-Busby, born and educated in Denmark, is a doctor of physical therapy specializing in manual therapy and women's health/pelvic floor dysfunction, as well as a member of the Pilates Method Alliance. She's also a certified Polestar Pilates rehab teacher and has been a Tai Chi practitioner/teacher for over 30 years (i.e. somebody with a lot of expertise and training).
Bente opened Danica Center in September 2015, having previously been an owner of NodiCare Physical Therapy for 23 years, also in Sharon. Danica is a center for physical therapy, pilates, and Tai Chi, housed in a beautiful studio that screams Danish coolness as soon as you walk in the door.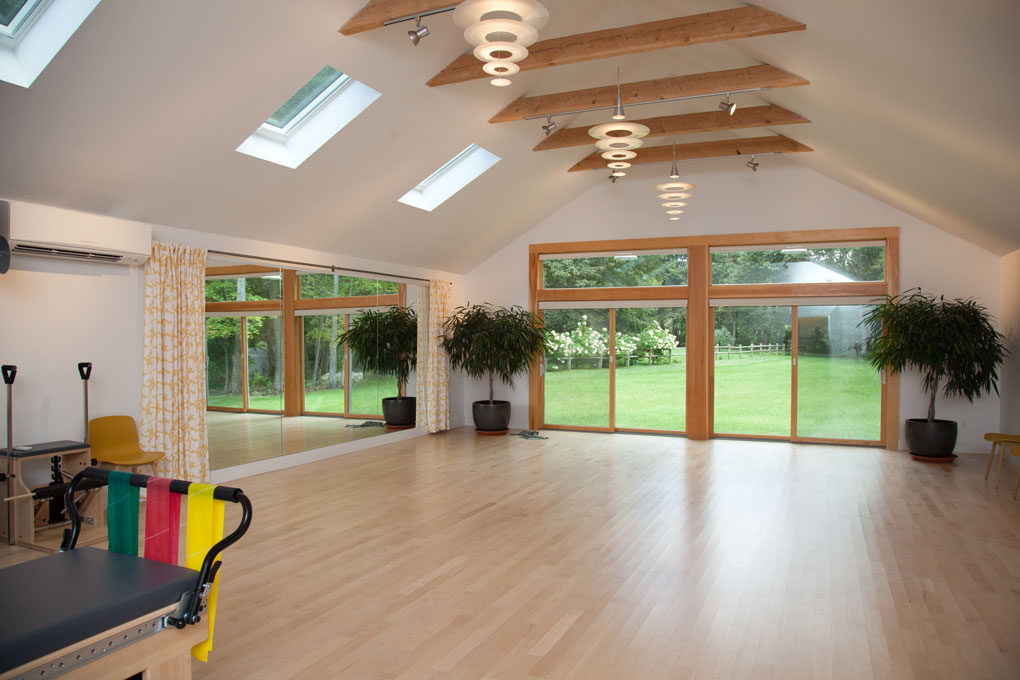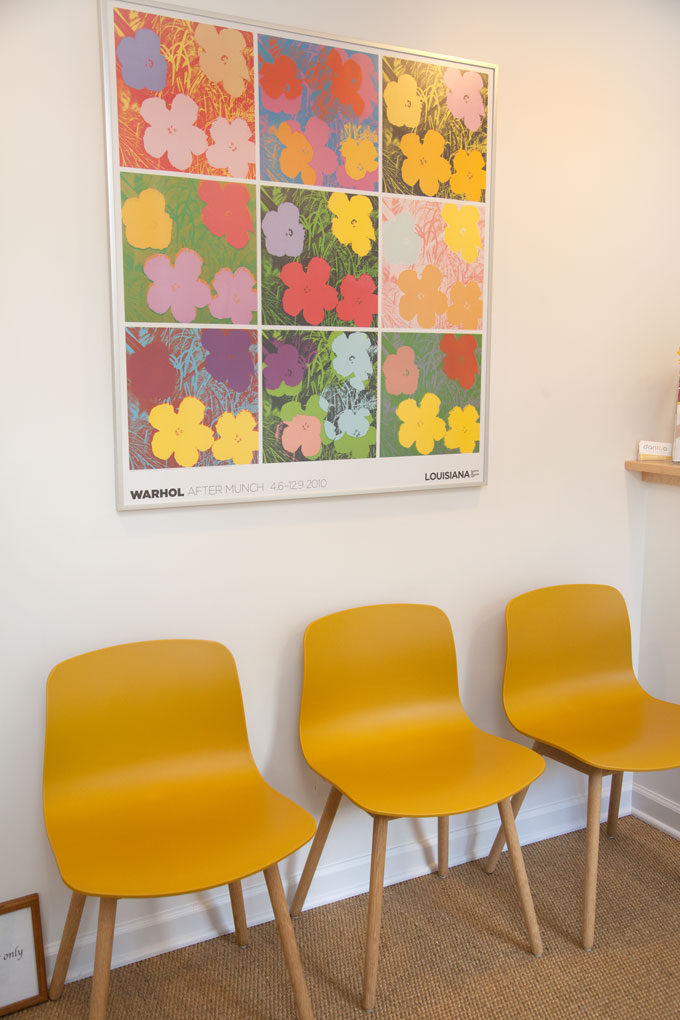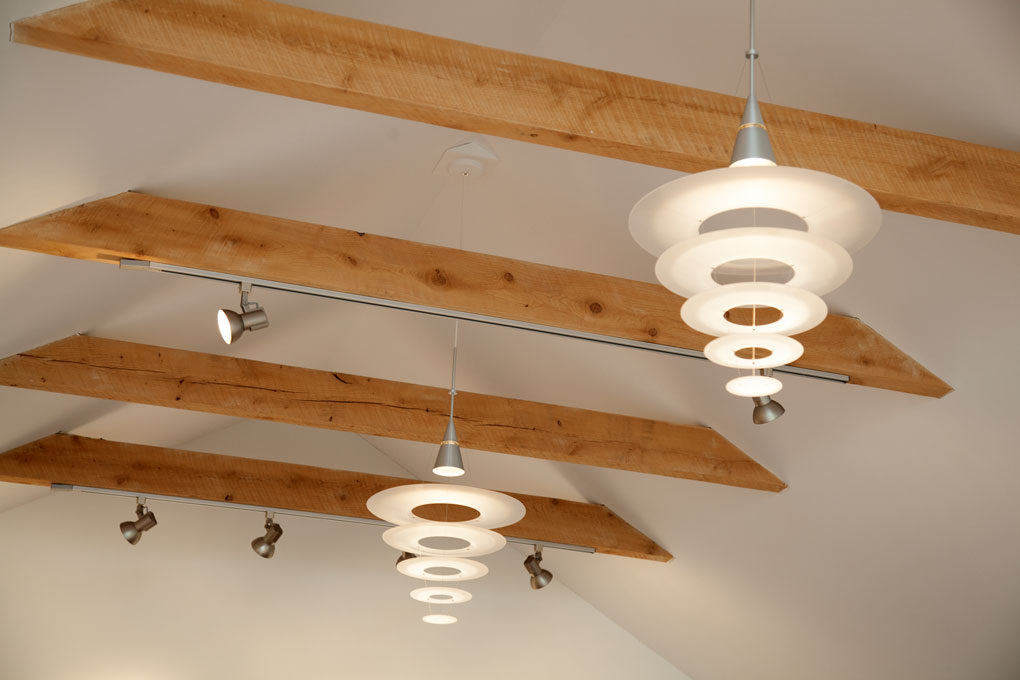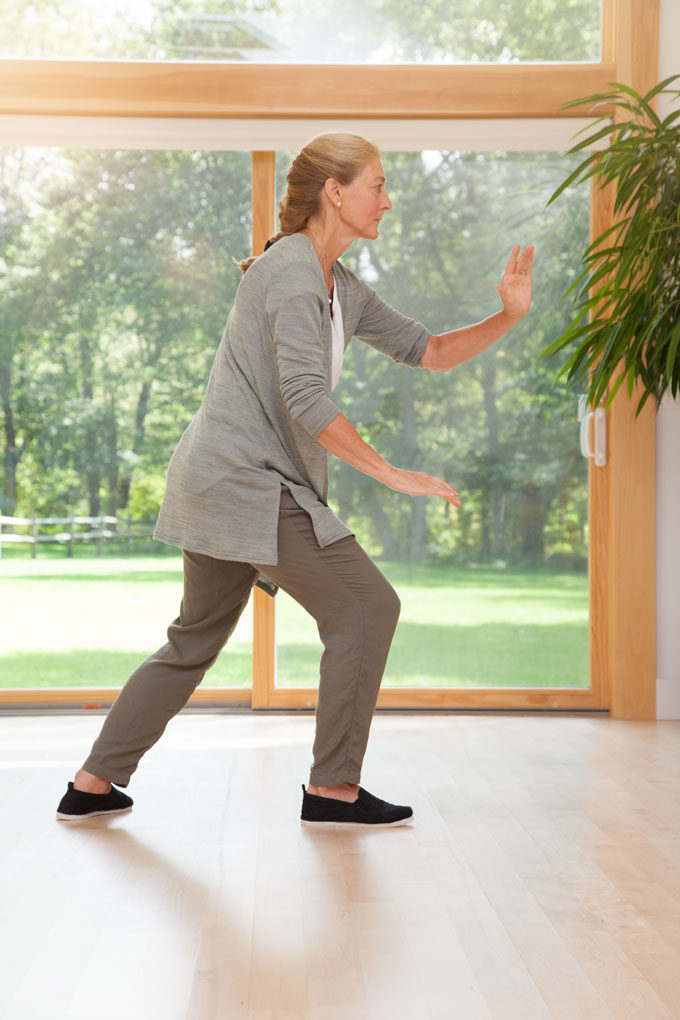 Tai Chi Chuan
Tai Chi is a deep, meditative, internal Chinese practice. It has its roots in the martial arts, but nowadays most people practice the series of slow, gentle, flowing movements for mind-body health and to improve flexibility, strength, balance, and posture.
Research studies have shown that Tai Chi improves balance and prevents falls, which is a major concern among our elderly population.
Danica offers 3 classes every week: one that focuses on balance, posture, and therapeutic movement, and two classes where students are taught the Long Yang style Tai Chi.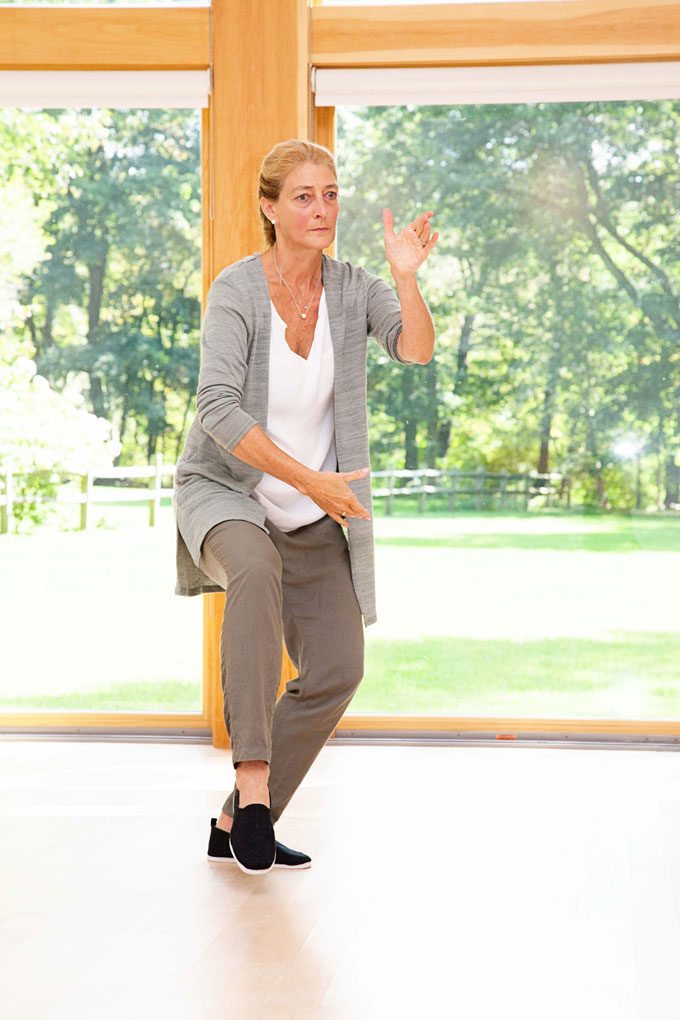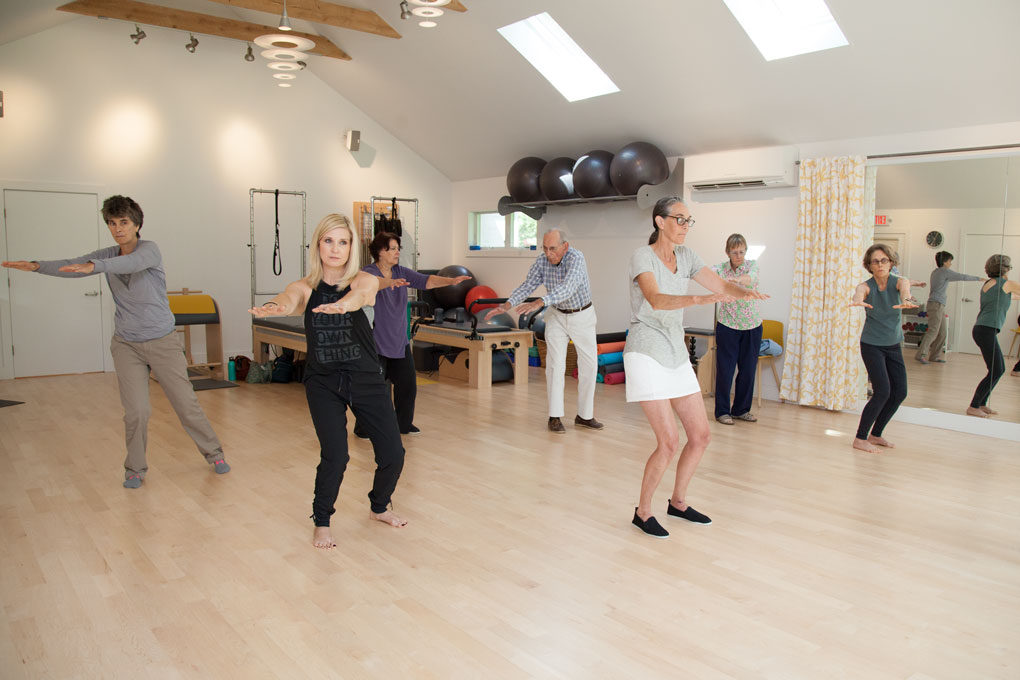 How we did!
Even though this was a mini class and Bente took us through just a few of the basics, it was easy to settle the gaze and mind and get into those calming movements. Although Tai Chi looks super calm and gentle, it also provides focus, balance, and a better ability to be ready for anything. At least that was our takeaway! We both agreed that if we had more time in our lives we would definitely do more Tai Chi.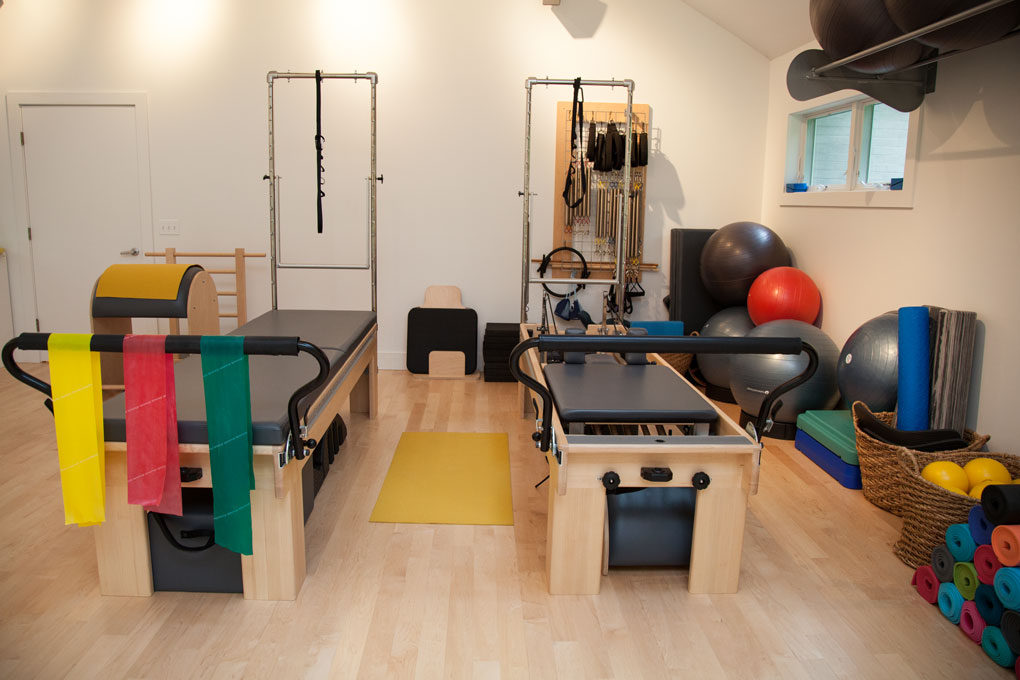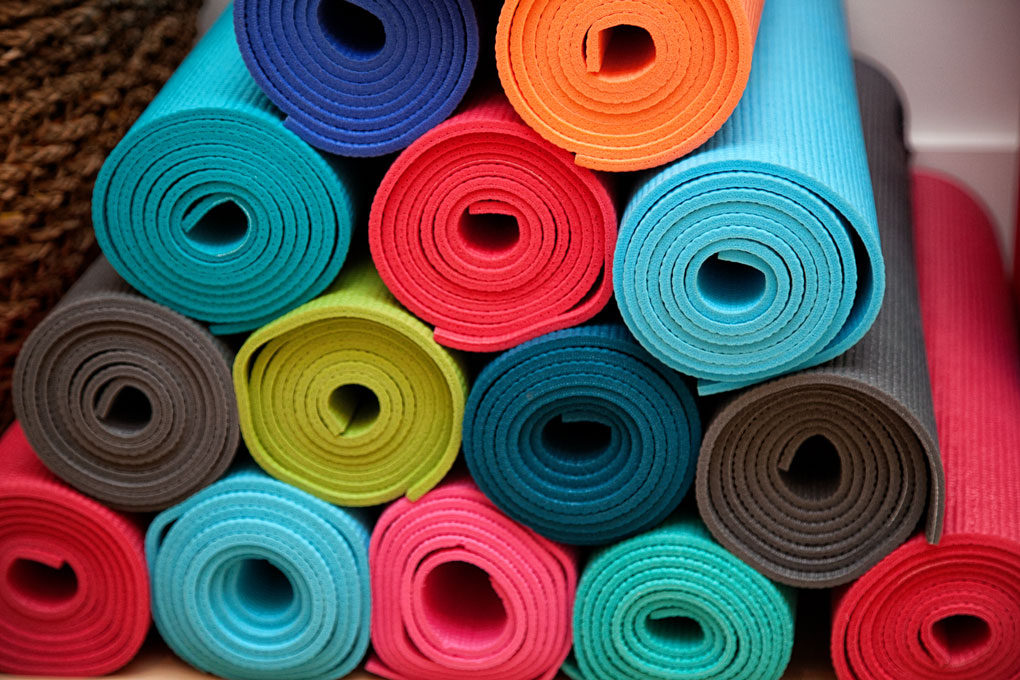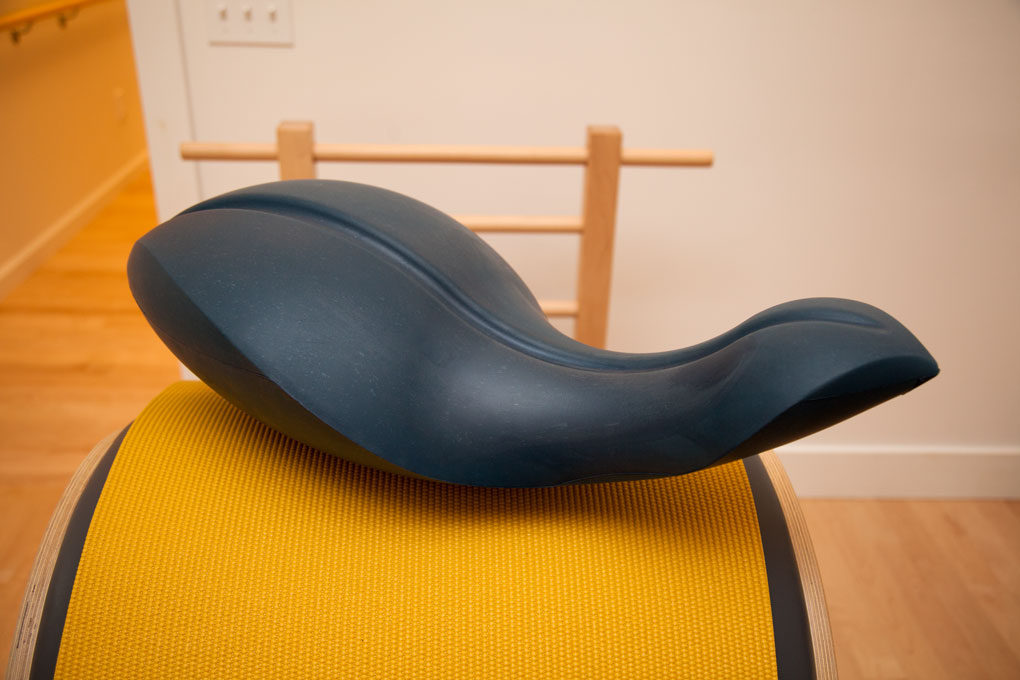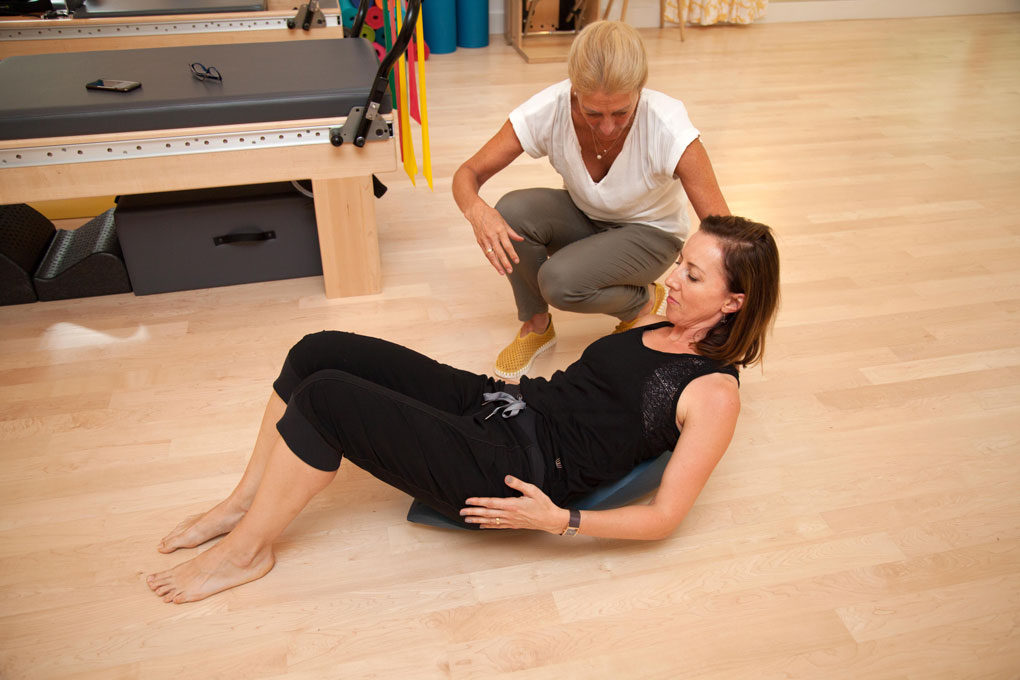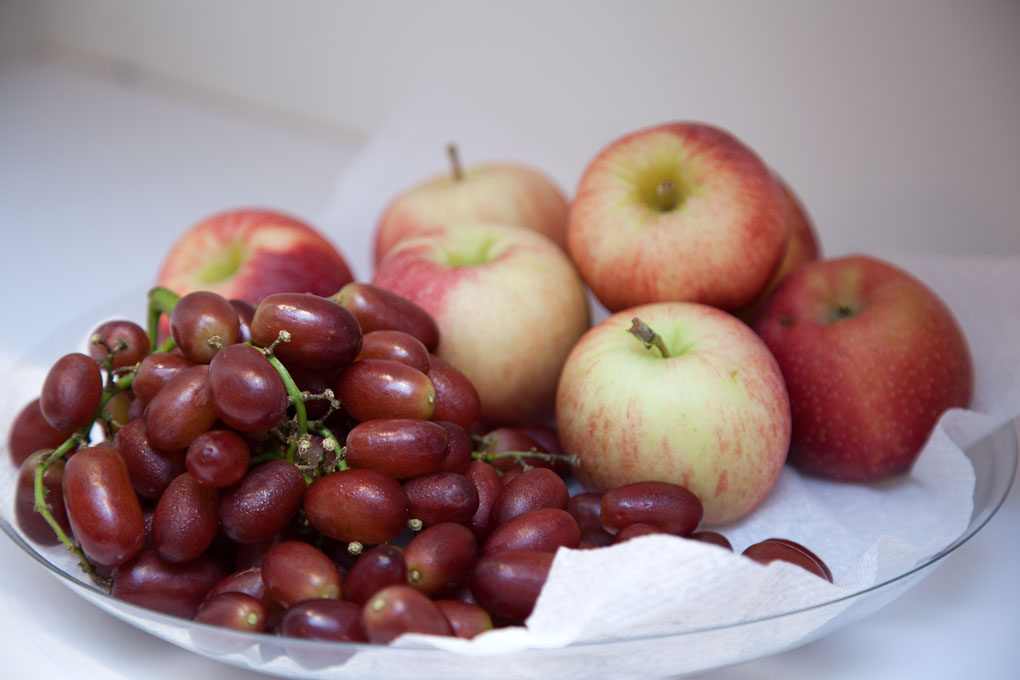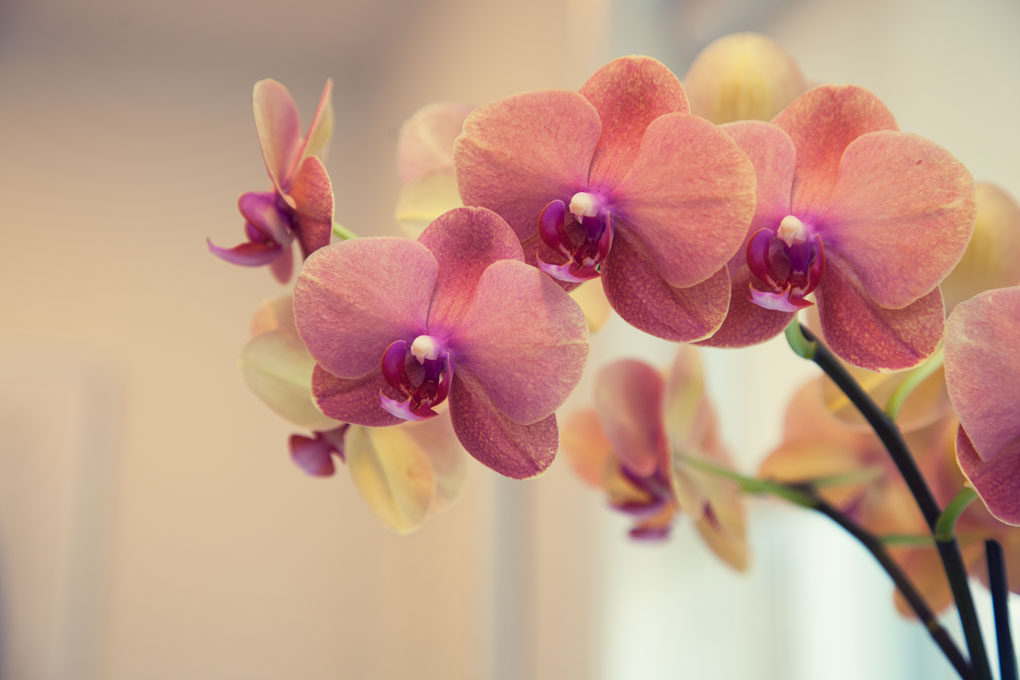 Contract that pelvis!
Ok, here it is. Pelvic floor exercises to add to your good-health routine.
Imbalances in the pelvic floor muscles can occur as a result of pain, poor movement patterns, trauma, obesity, frequent constipation, surgery or childbirth.

Pelvic floor exercises were originally known as Kegels. Current exercises are more specific in terms of how to activate, hold, and relax the pelvic floor muscles.

Try the following cues to connect to (contract) your pelvic floor:
– Lie on your back, or side, or sit with the spine in a neutral posture. Firmly palpate your abdomen 1-2 inches inside of your hip bones.
– Females – Think of your vagina as a clock, pubis is 12, tailbone is 6, left lateral wall is 3, right lateral wall is 9. Visualize drawing the 12 to the 6, the 6 to the 12 and finally gather the 3 and 9 toward the middle of the clock and gently lift.
– Females – Visualize 'squeezing'/close off the urethra (as if to stop urine flow), hold this while you 'squeeze'/close the anus (as if to stop flatulence) and gently lift.
– Males – Visualize gently drawing your testicles up and forward into your abdomen (aka 'bring the boys home')(Diane Lee, PT, DPT).
Perform 10 pelvic floor exercise contractions 5 times per day. After 10-12 weeks you should notice a change in your ability to control your bladder and bowel. Having a healthy pelvic floor can allow you to control your bladder and bowel so that you can use the restroom at more convenient times.

A physical therapist specializing in pelvic floor function can help by assessing which muscles need to be strengthened or more relaxed and provide treatment, information, and exercises to help restore balance of the pelvic floor and a return to normal and pain-free function.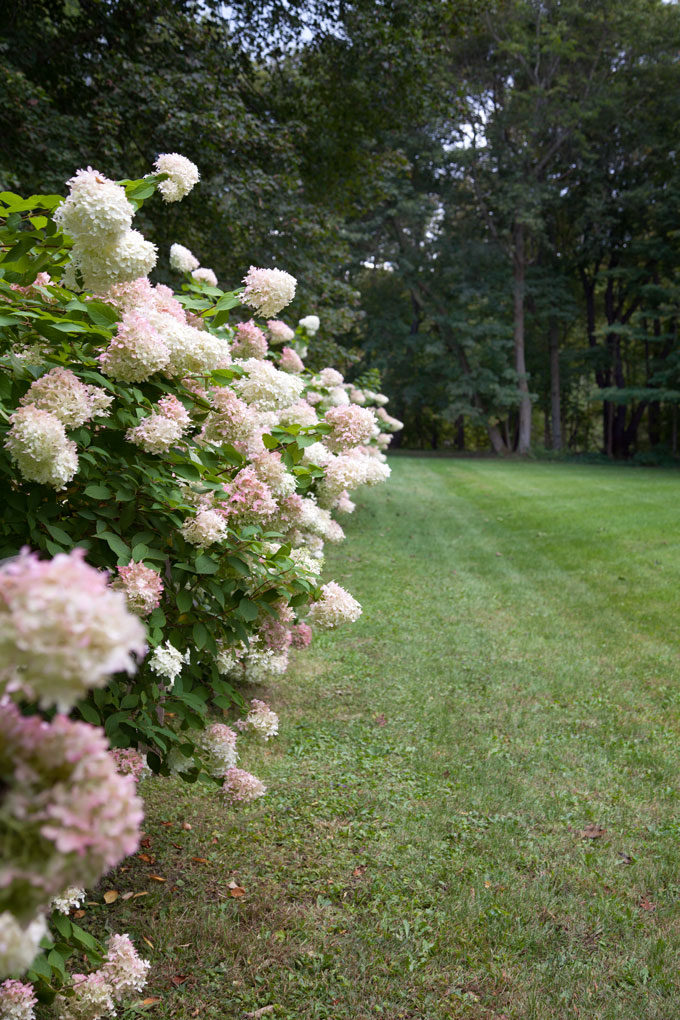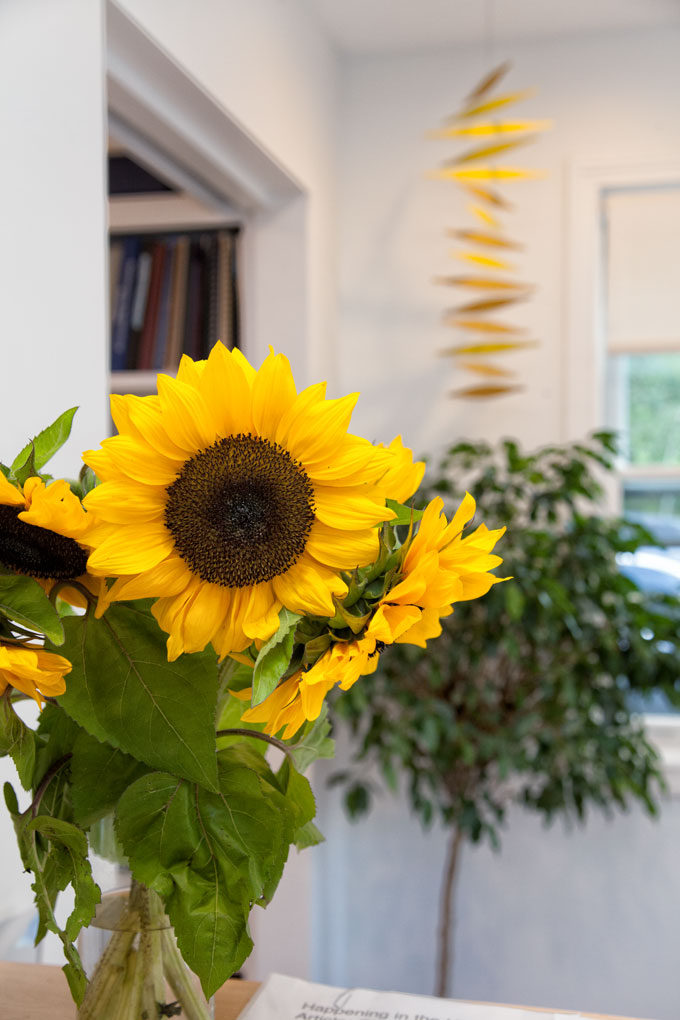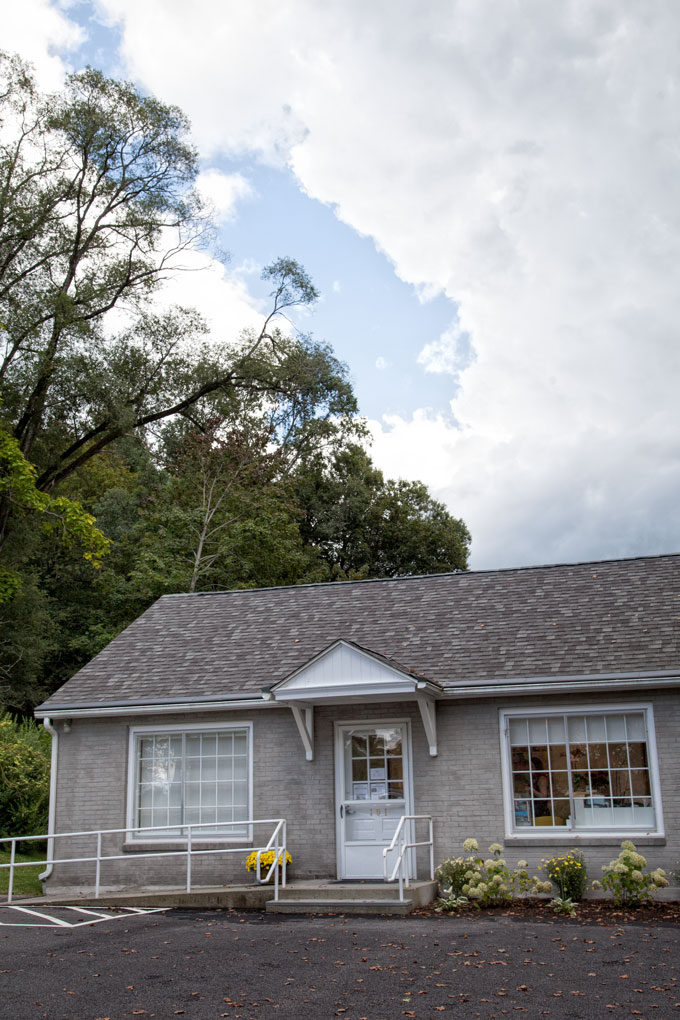 ---
101 Gay Street, Sharon, CT 06069
860.397.5363
Pics: Lora / Words: Bev