Over the past twelve years, Joe Yorio and his team have been catering weddings and special occasions all over CT, Westchester & NY as Event Caterers. Five years ago, they had a small smoker outside their production kitchen/store and the restaurant concept of an upscale BBQ restaurant was born. Today, we're hanging out and eating at The Cue in Danbury. Bibs on, serious food porn ahead.
Post sponsored by The Cue Restaurant & Catering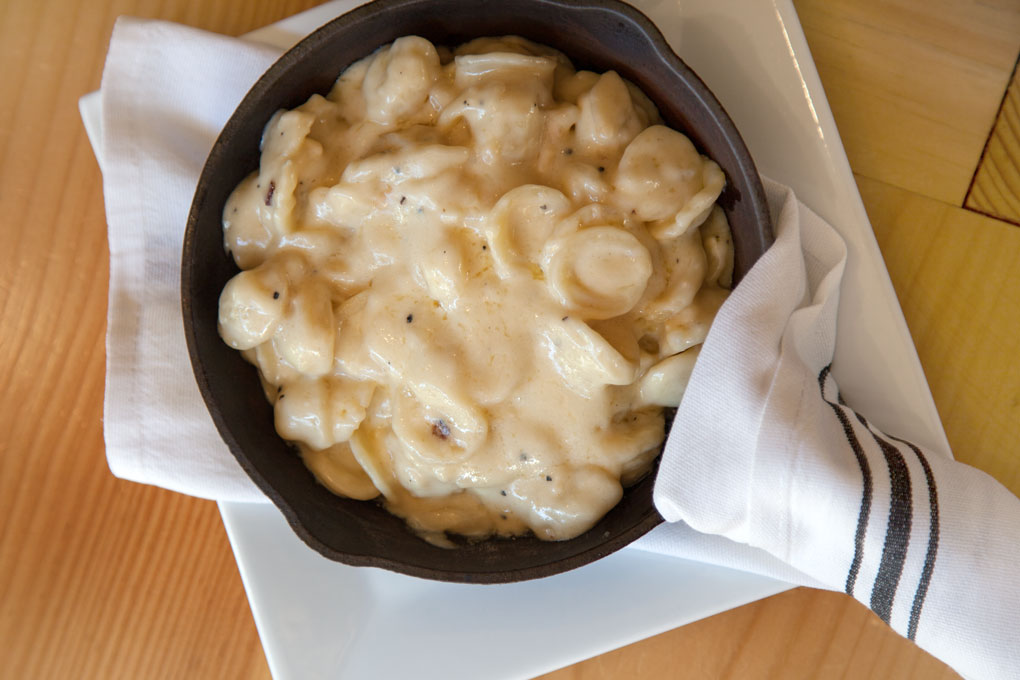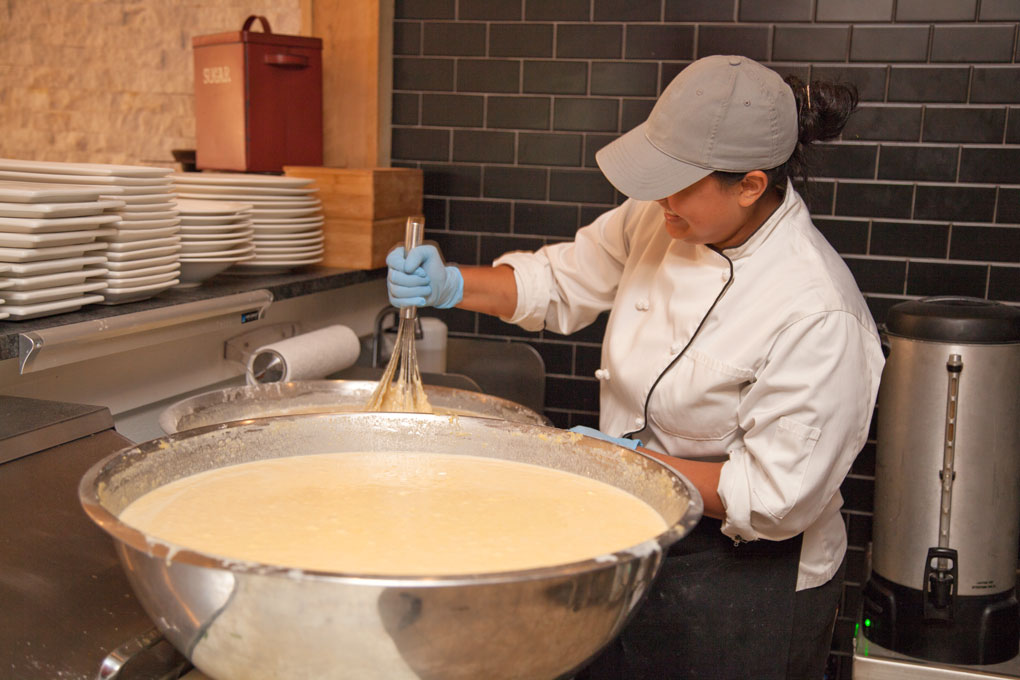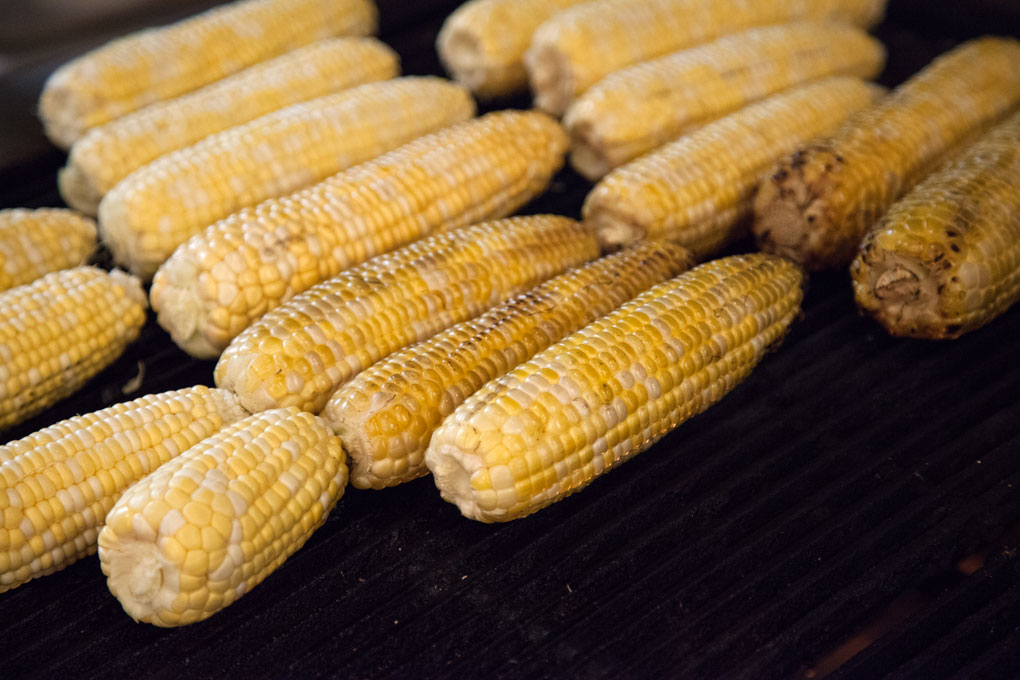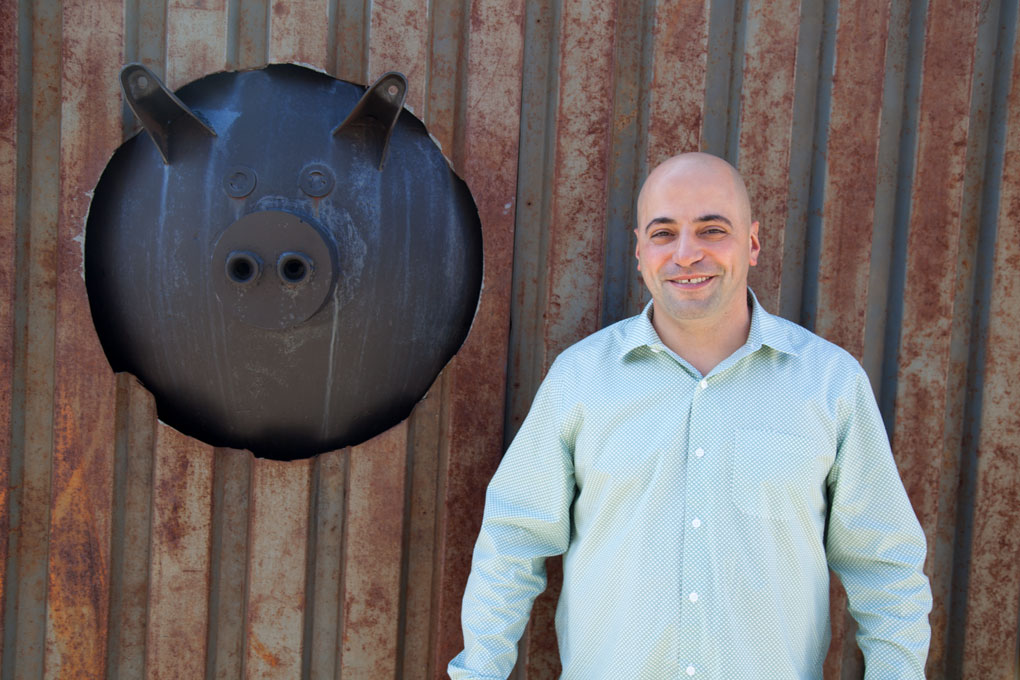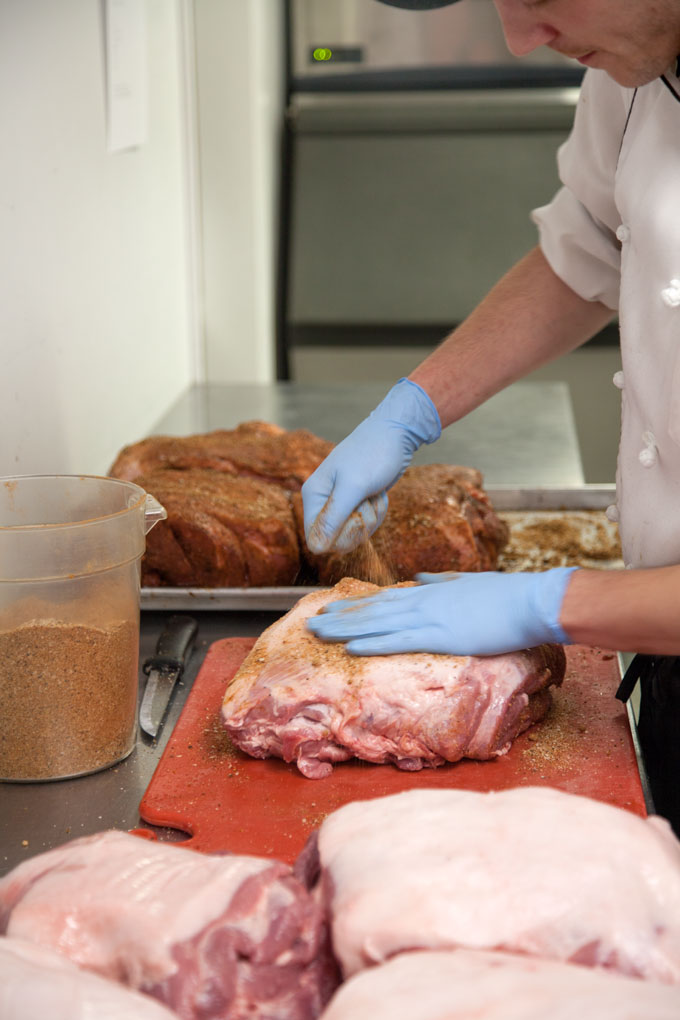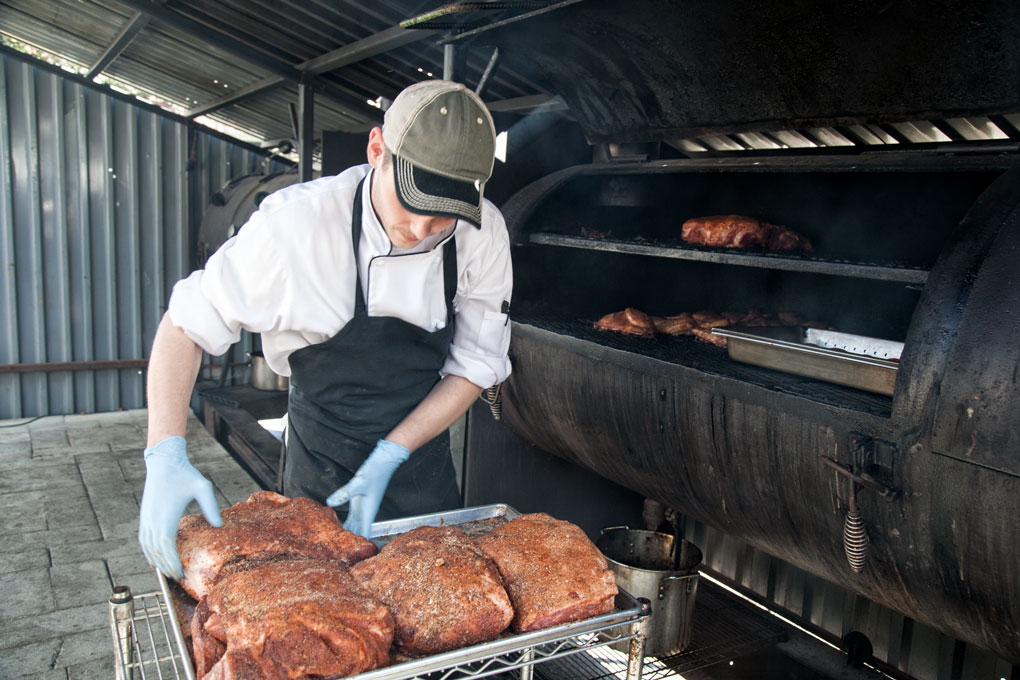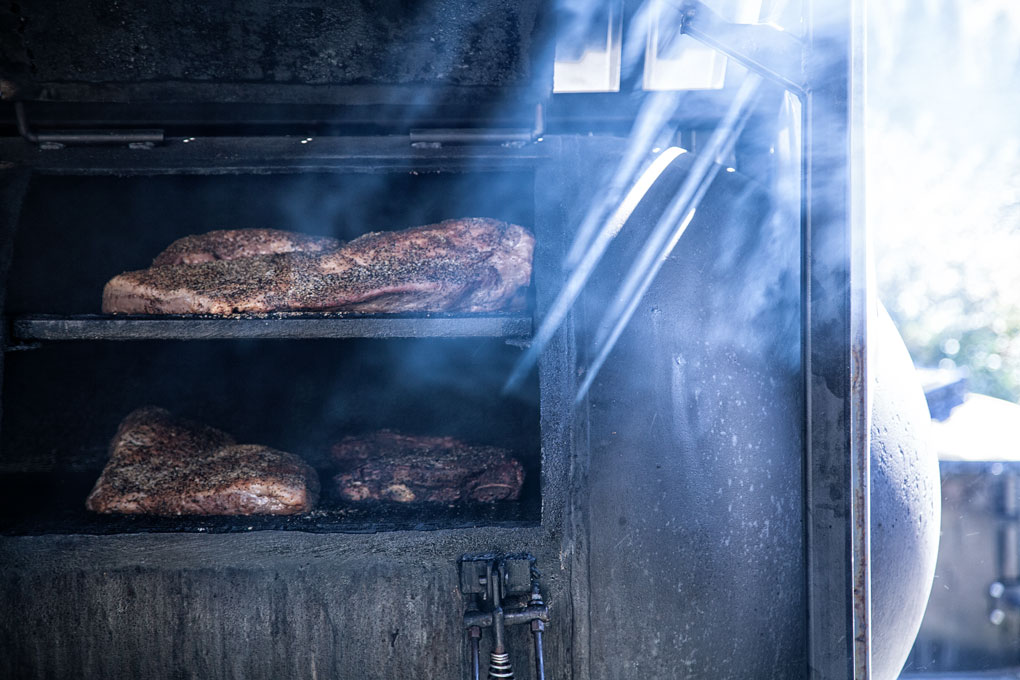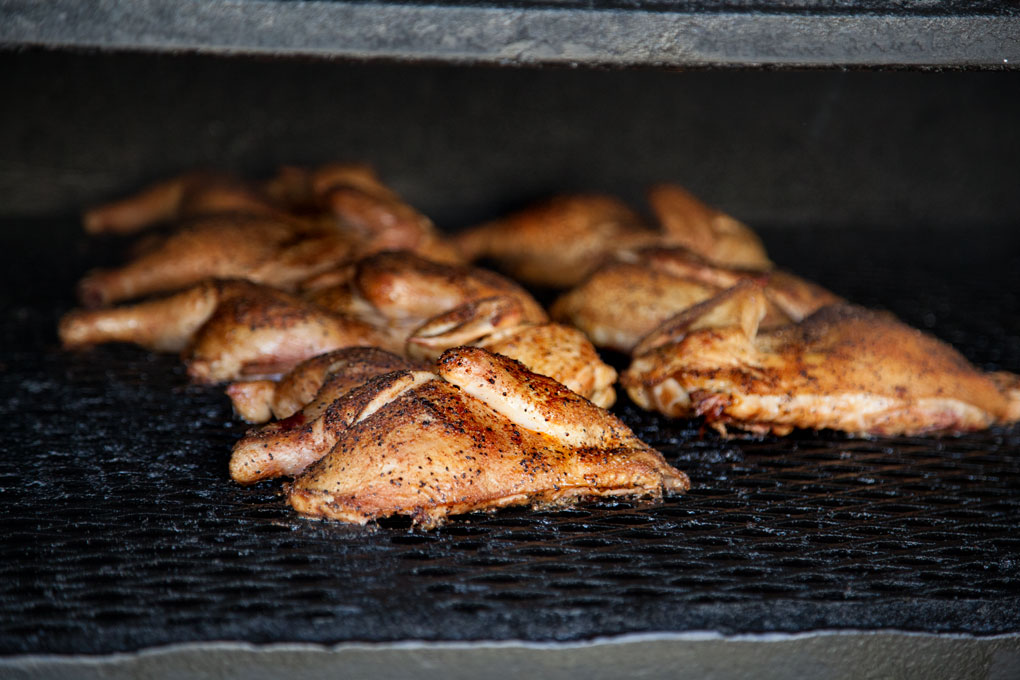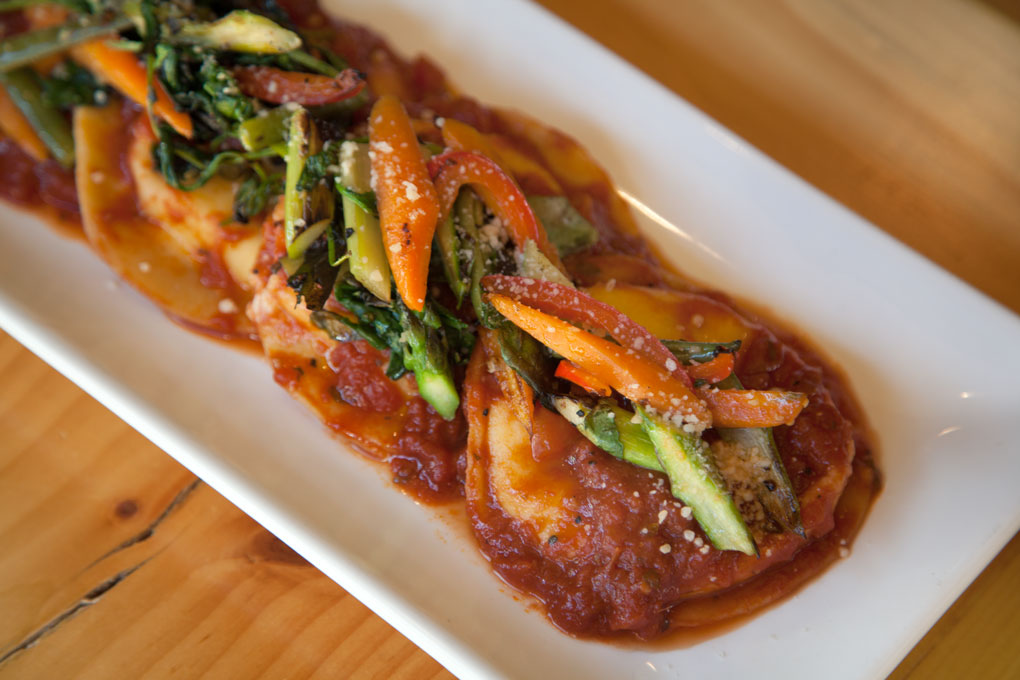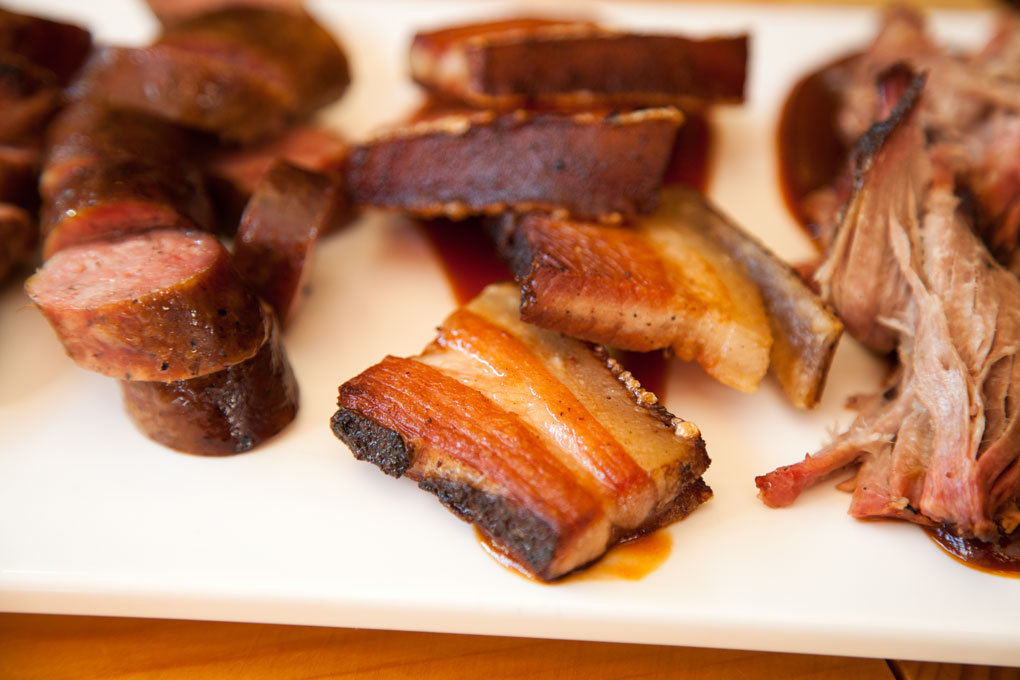 When you are hankering for: BBQ with pizzazz and an extra suminsumin'. The Cue uses fresh local produce and every dish cooked in their open kitchen has an element that is cooked on wood, whether in the smoker or the indoor wood grill. If you are in the mood for BBQ, this is the place!
Occasion: The Cue just celebrated their one-year anniversary in September, and we've been hearing how great it is from friends for a while. Plus, the thought of "upscale" and "barbecue" together, is very appealing!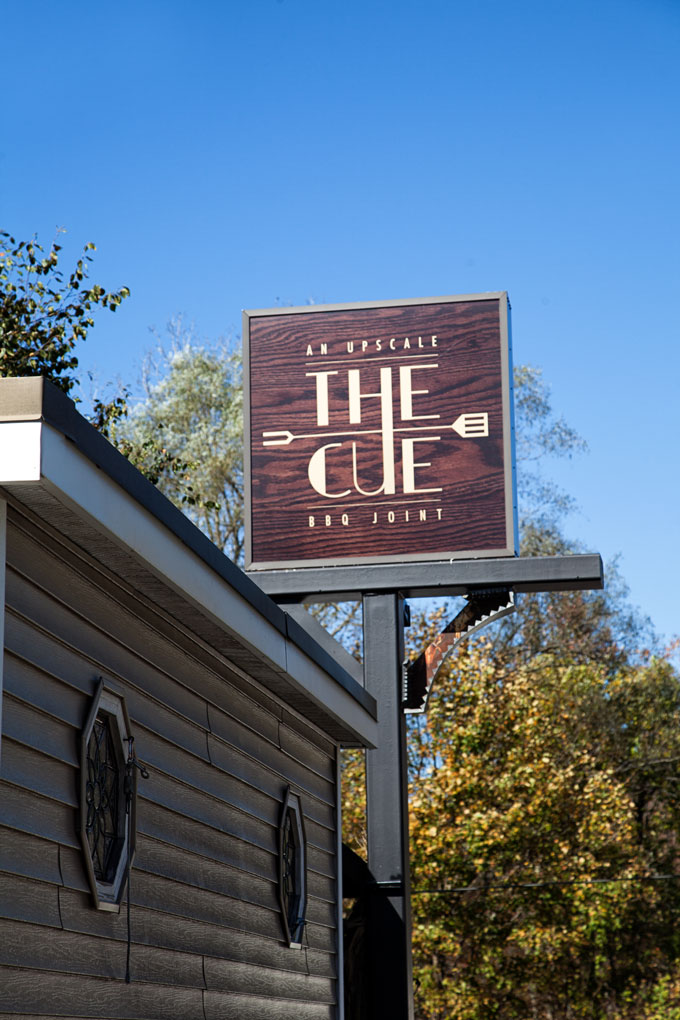 What we ate:
When owner/Chef Joe Yorio came to sit with us for a while and asked us what we'd like to try we made the "mistake" of saying, "Some of your favorites!" This is what ensued. Let it be known that we gave a valiant effort to keep up, but with each thing being more melt in the mouth and delicious than the next, we eventually waved the white flag…and brought home to the husbands the doggie bag of their dreams!
But first, cocktails…always.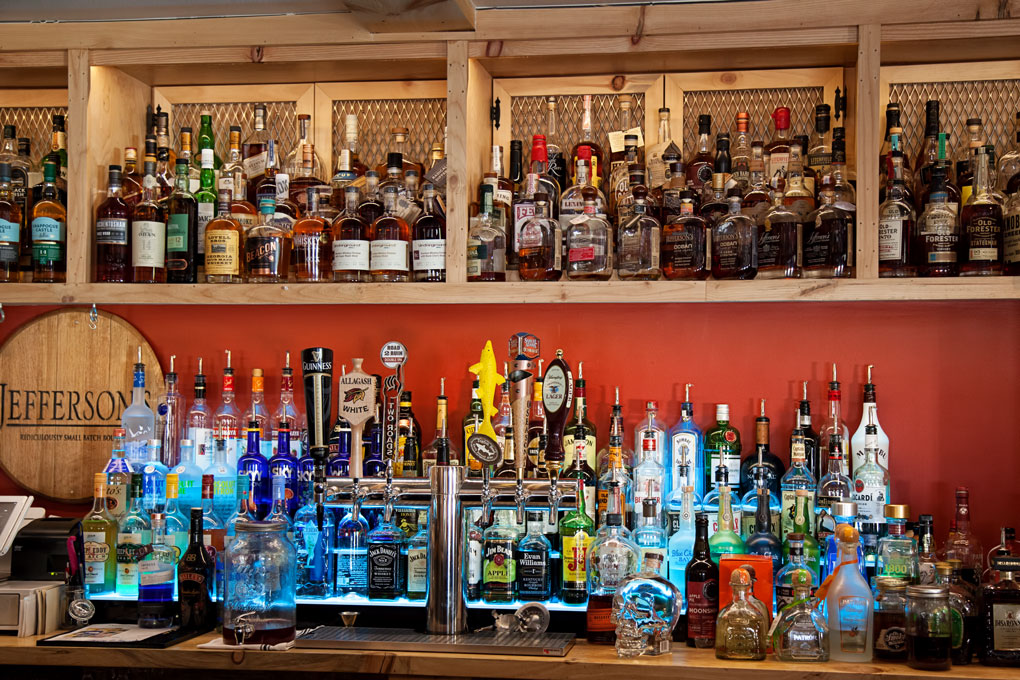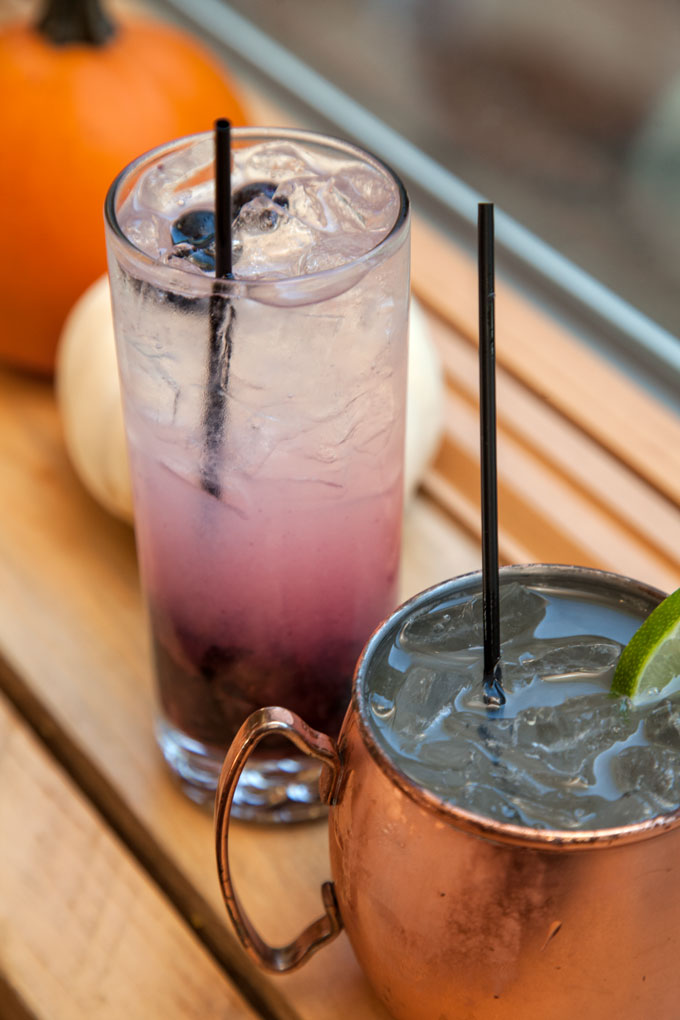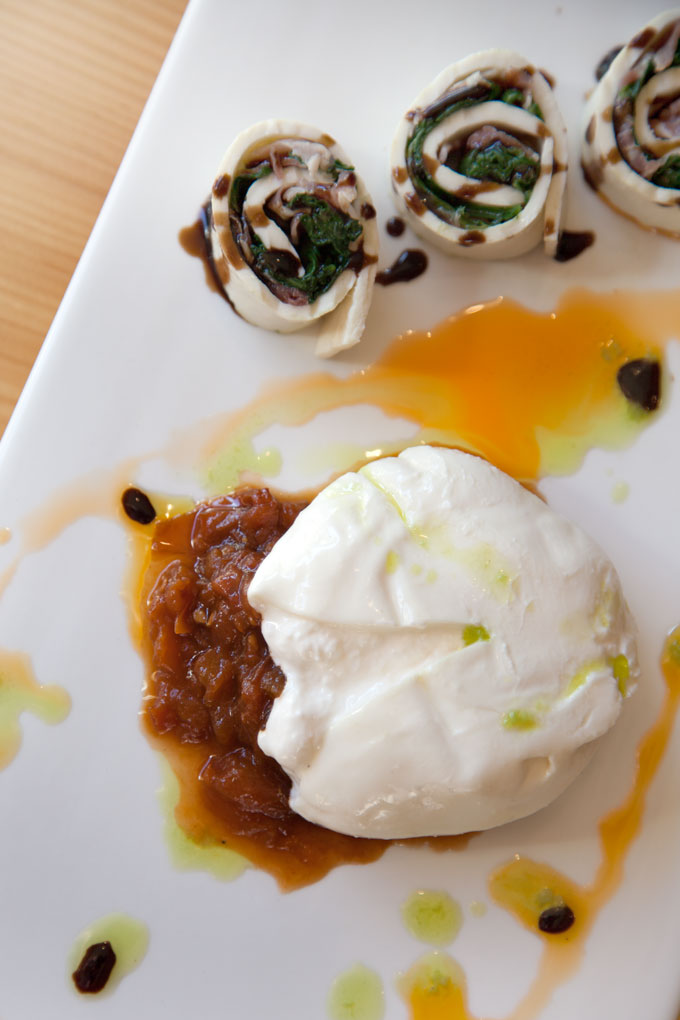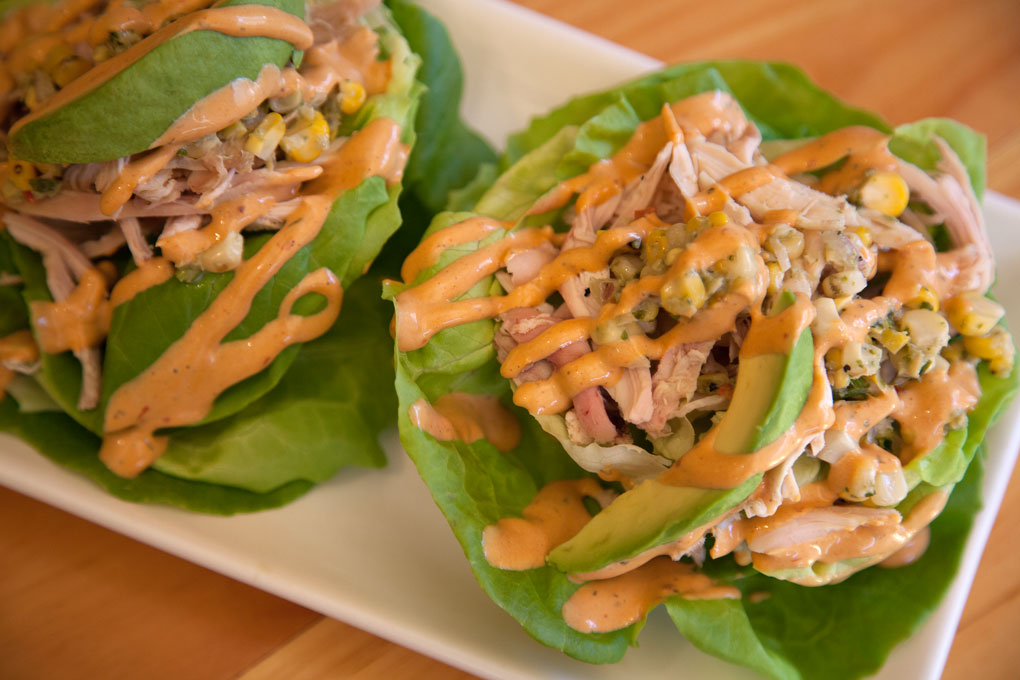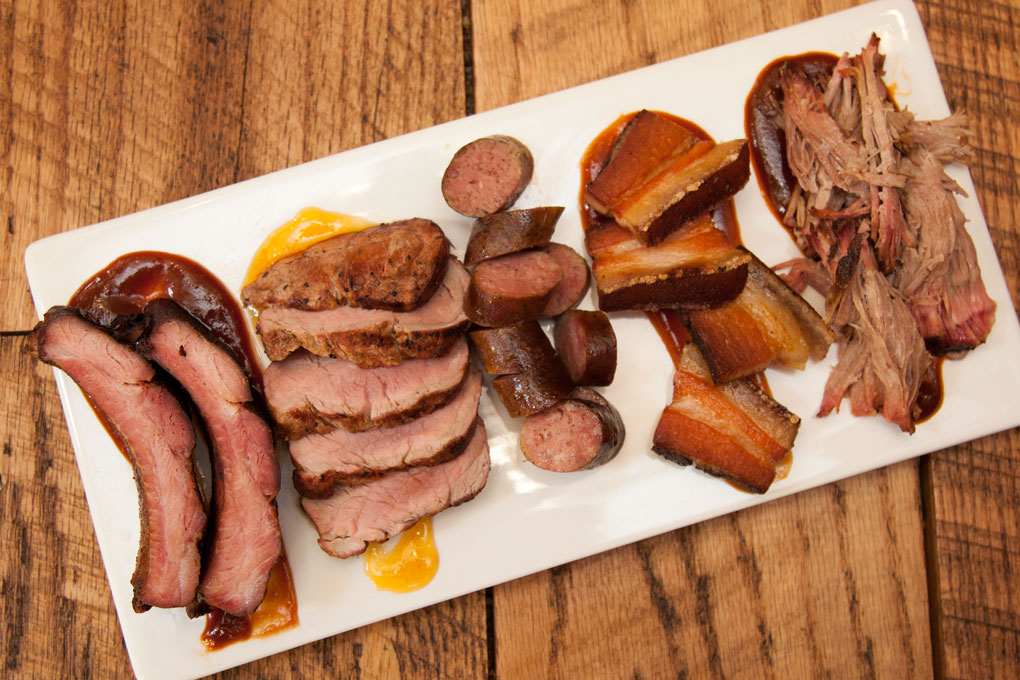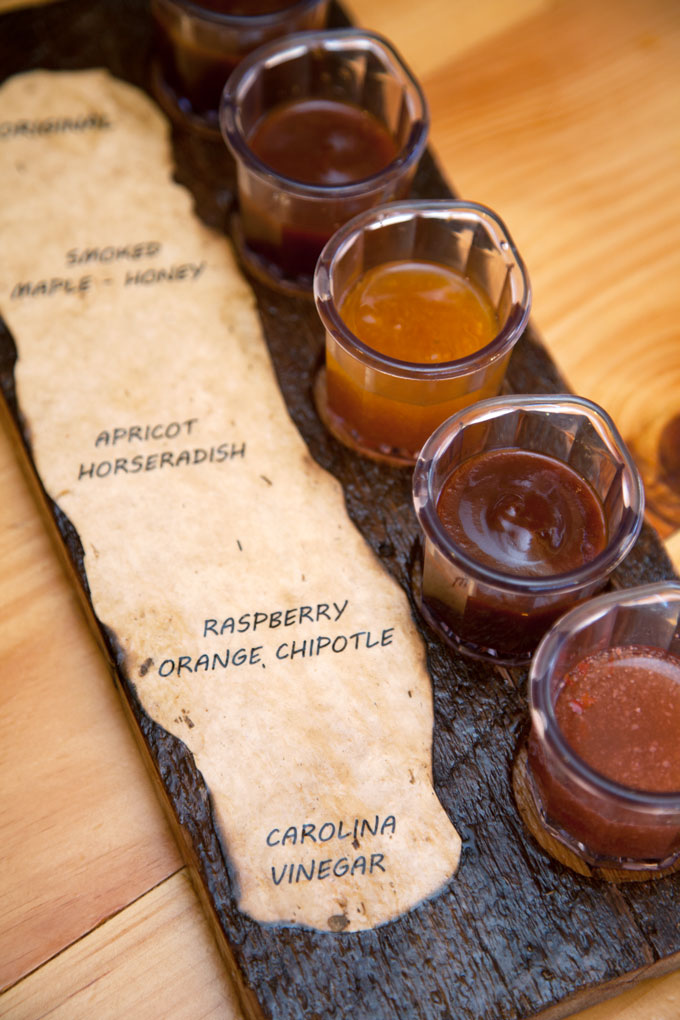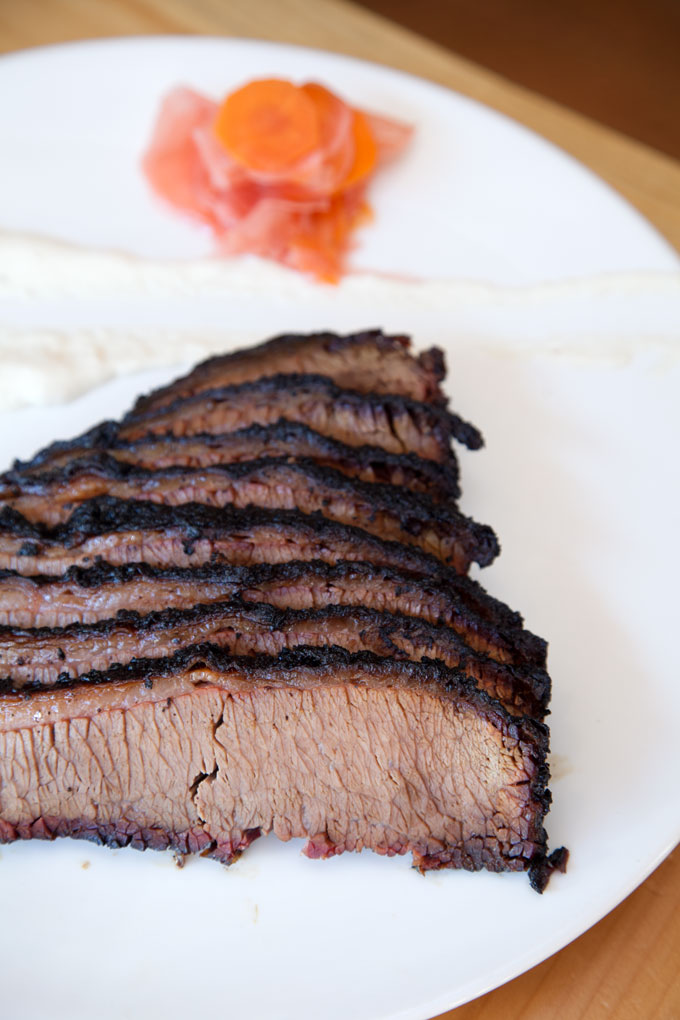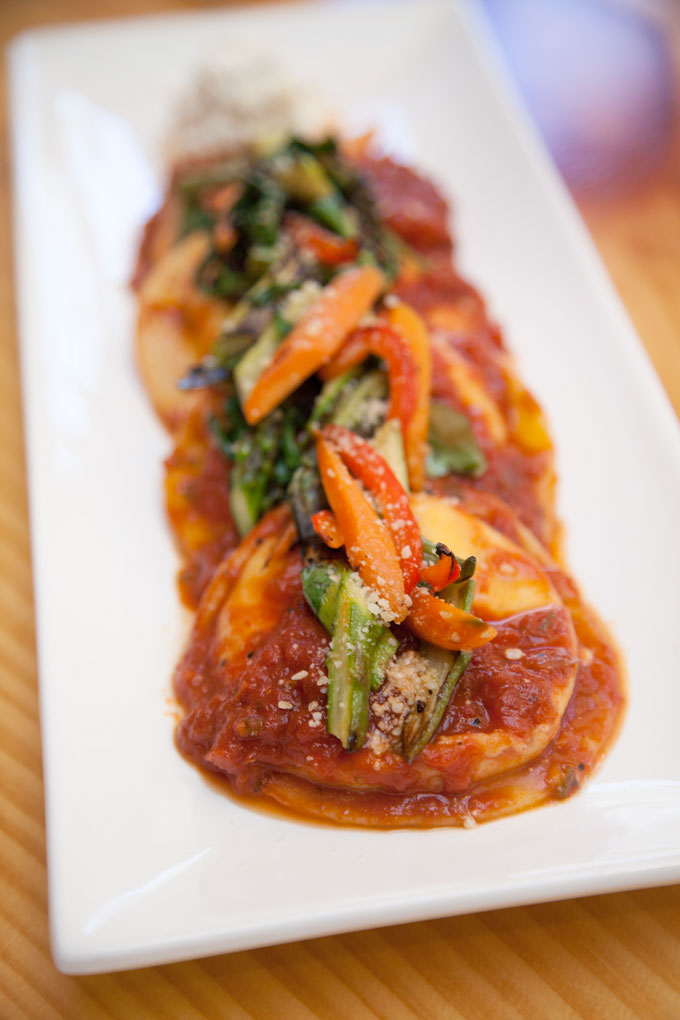 Digesting with Chef Joseph Yorio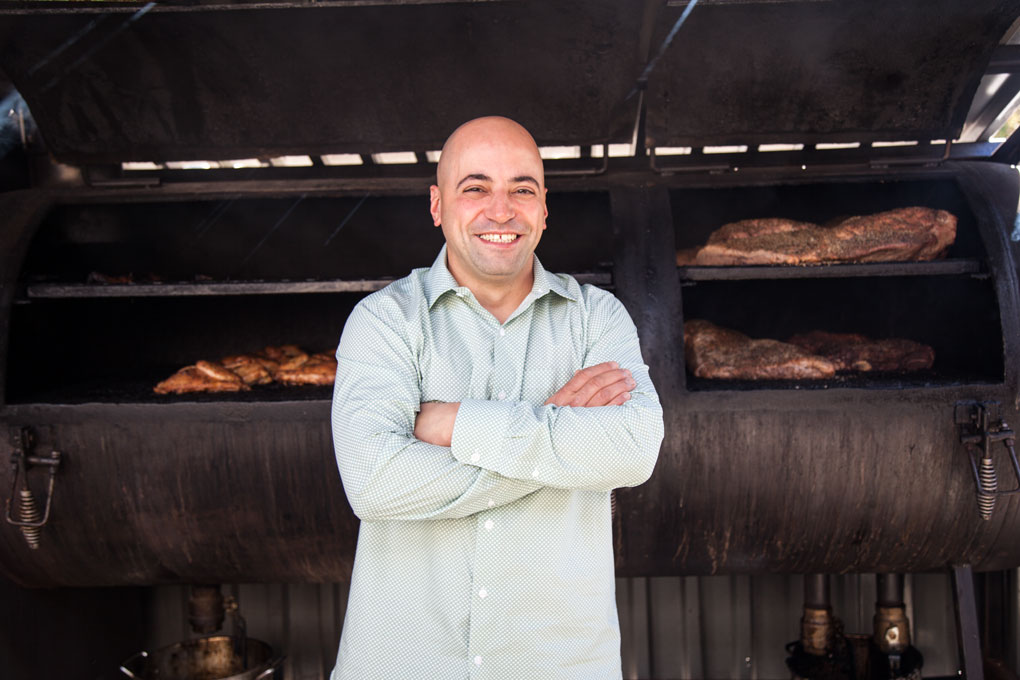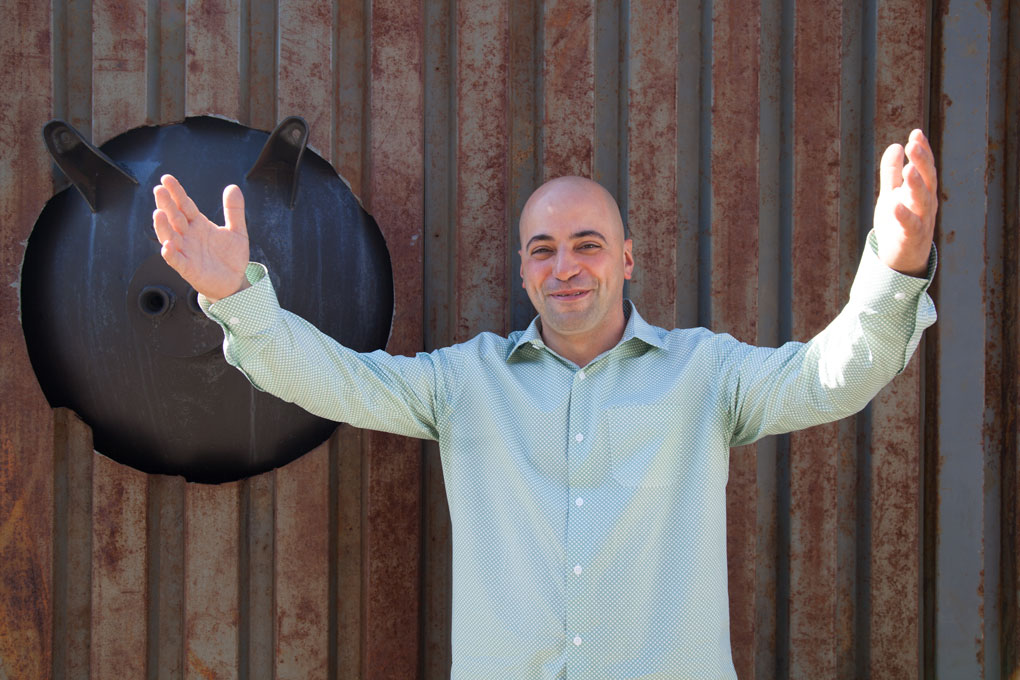 On growing up in the biz…
I grew up in the restaurant business. My Dad owned restaurants since I was 8 years old. After I graduated from Johnson & Wales (Providence) with a culinary arts degree, I came back to this area and worked locally for a while. Eventually, I took a job in the city with restaurant associates where I worked with some of the top chefs, and where I really learned how to cater.
I started Event Caterers in my house, then used the kitchen at the Lebanese Club kitchen downtown. Then the Firehouse kitchen, then I got the store, Gourmet to Go. Finally, closing that to open The Cue!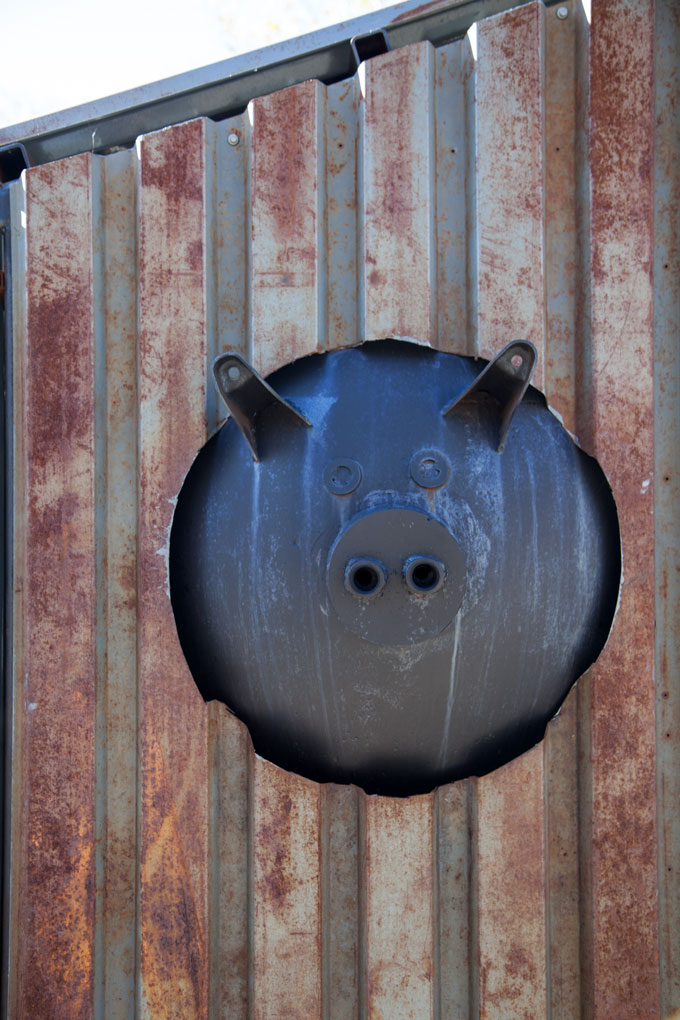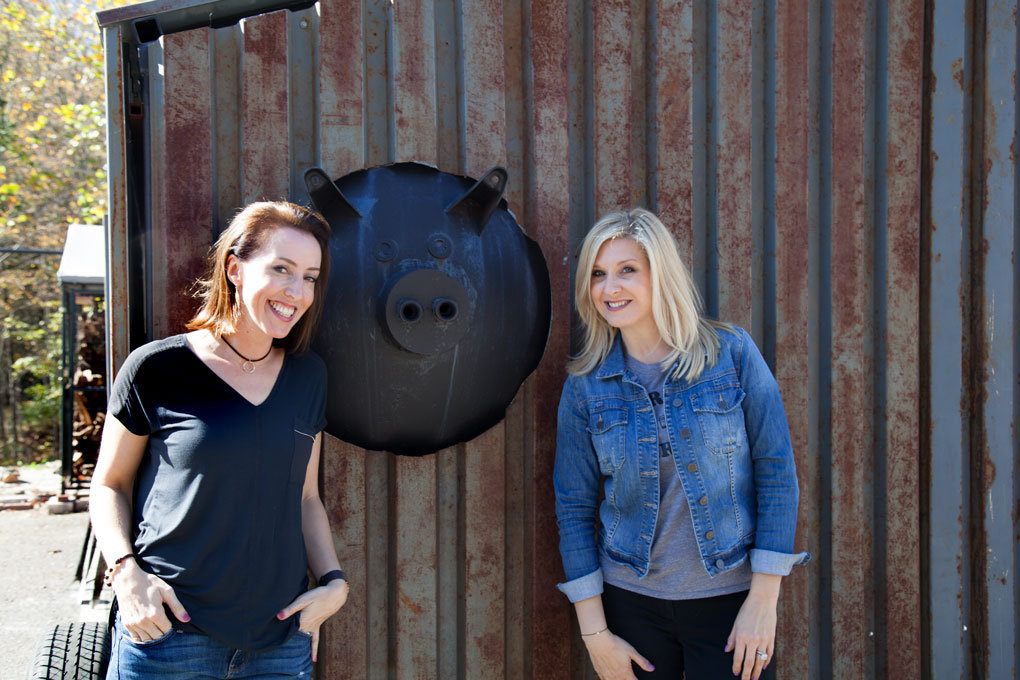 On catering…
Event Caterers is now The Cue Catering and we're still offering the same full service. We serve everything from BBQ to contemporary American. From buffet to plated, small tasting plates. Small intimate parties to huge weddings. We can cook in backyards and venues with just a field!
We bring a 22 ft. trailer for weddings and events and cook and prepare absolutely everything from scratch there on site. The traveling kitchen has a flat open bed with an island, a 4 ft. grill, flat tops, convection ovens, hot boxes, and deep fryer.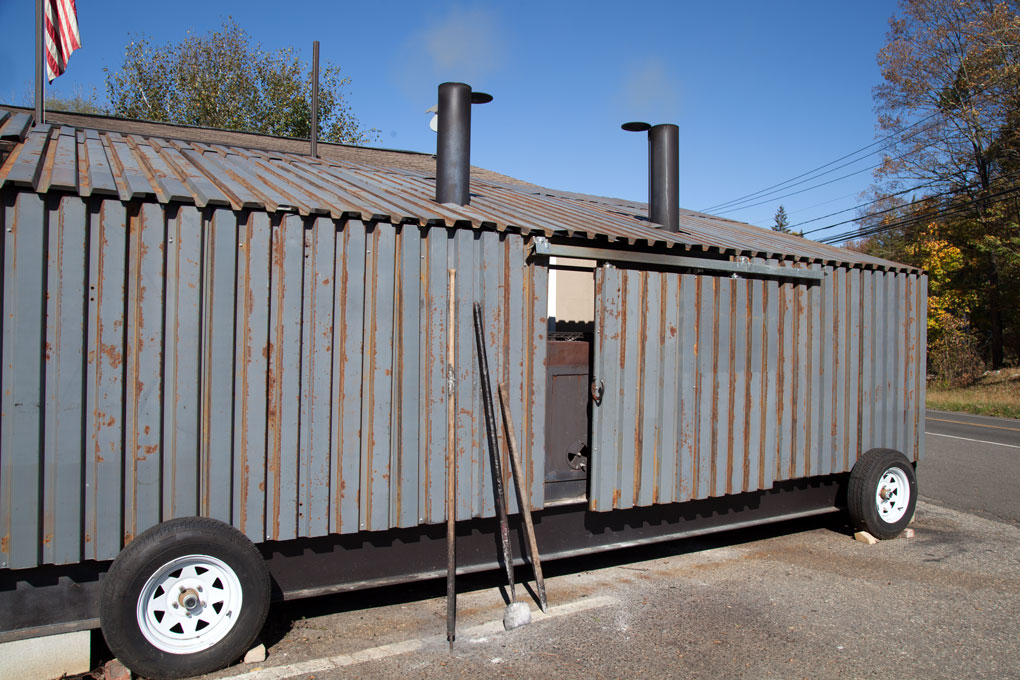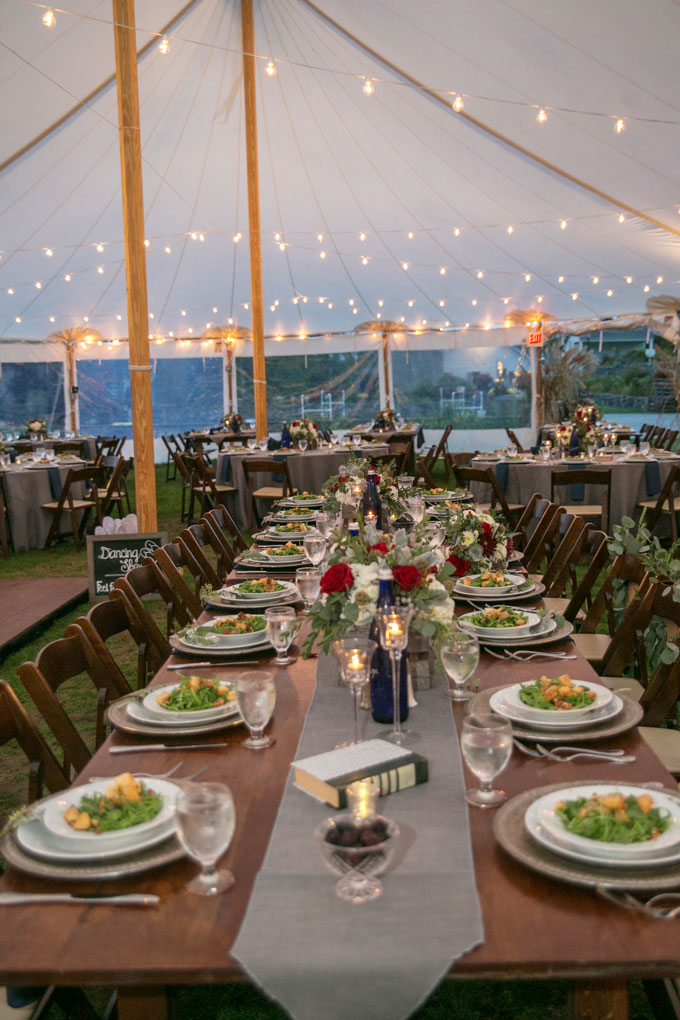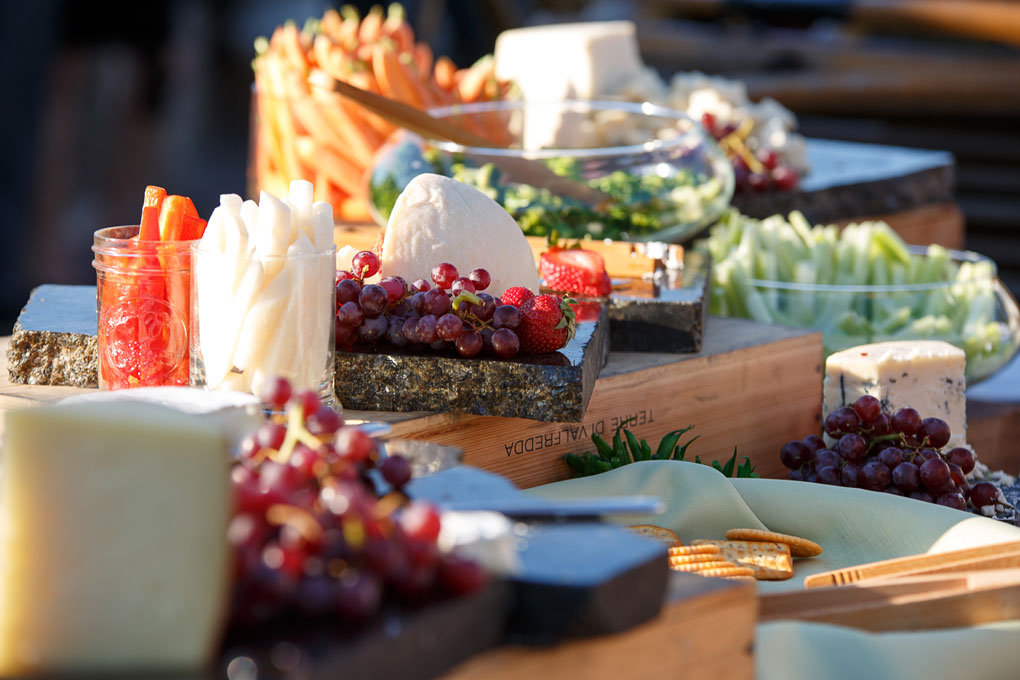 On being creative…
We have special Bourbon dinners, and I like to get creative! They always have a theme and a story. One dish I did recently was a salmon swimming up river. I made truffle mash for the river bed bottom, chunks of potato for rocks, caviar eggs and friseé for seaweed, served with seared sushi-sized pieces of salmon. I'm constantly creating in my head. I did pigs in a blanket for adults which was braised pork shoulder with Burgundy wine, like Sunday gravy, wrapped with thick pappardelle. The Bourbon dinners are popular.
Still eating…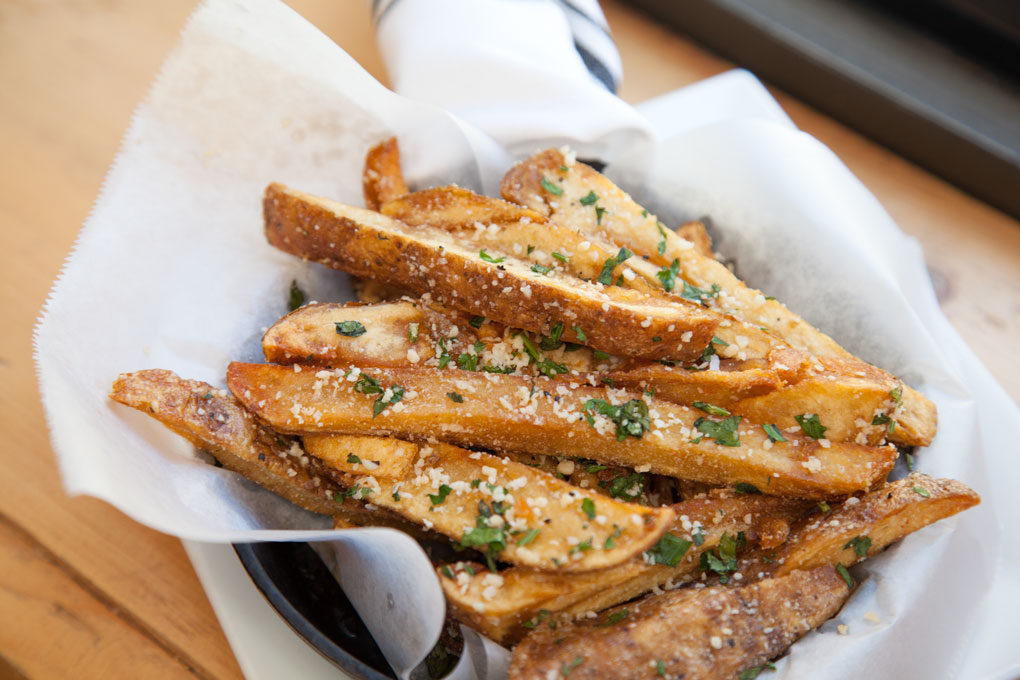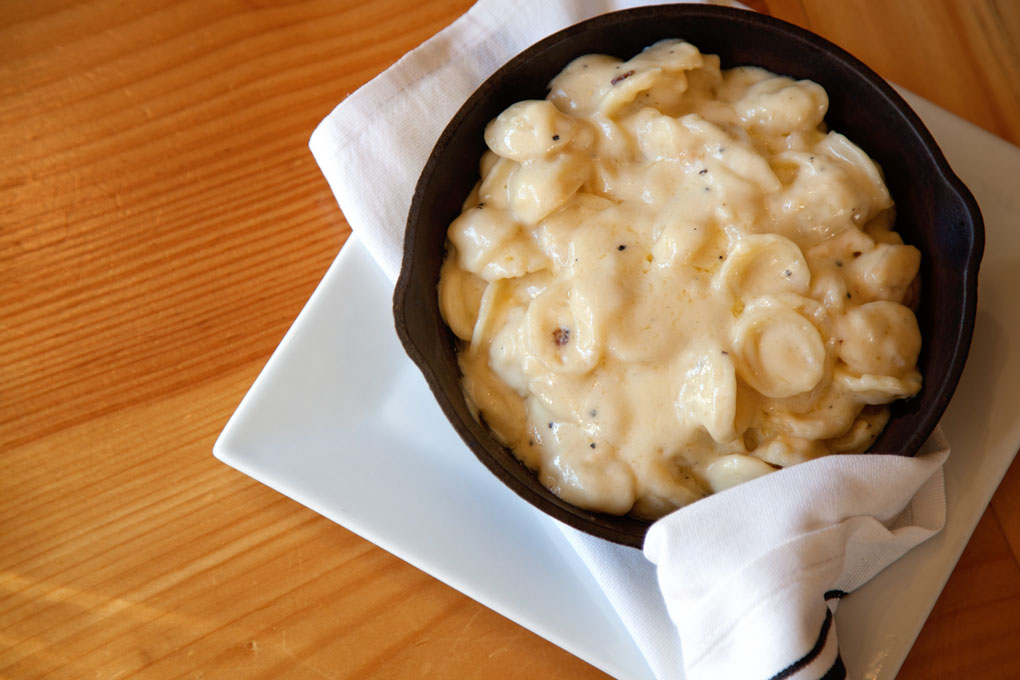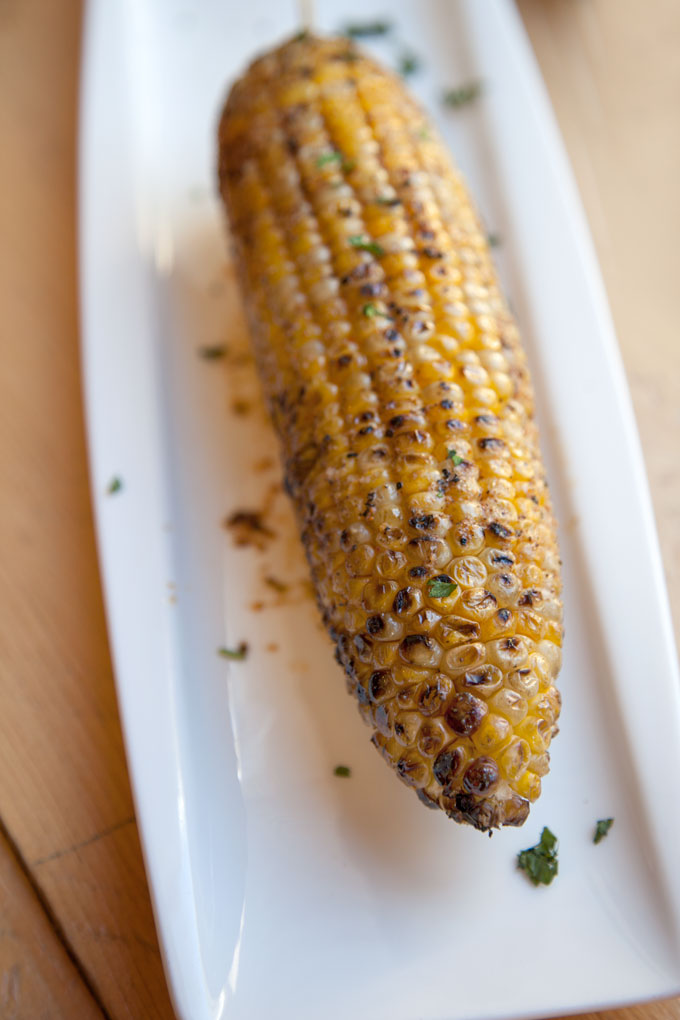 Dessert!
So full….but sampling…and loving!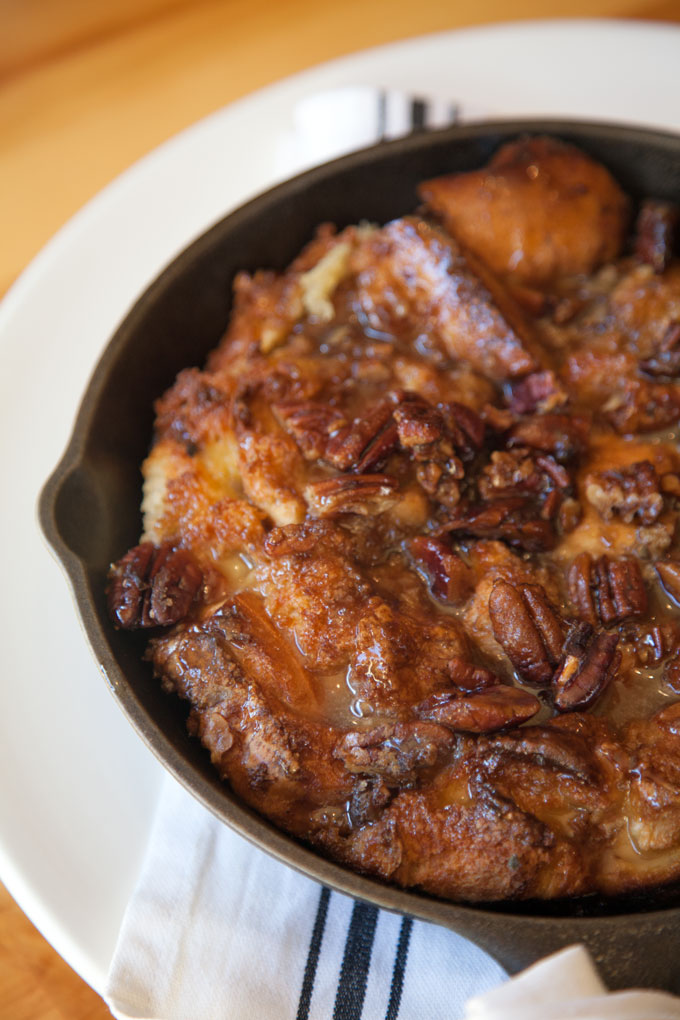 Things you should know:
Super family-friendly
Live music every Friday and Saturday night
Huge Bourbon selection and cool craft beers
Sunday Brunch – They roast a whole pig and Bloody Marys, Mimosas, Bellinis, and Champagne Kir Royales, plus soft drinks are unlimited.
A private room can be booked within the restaurant. Seats 8 comfortably, bigger parties can be accommodated.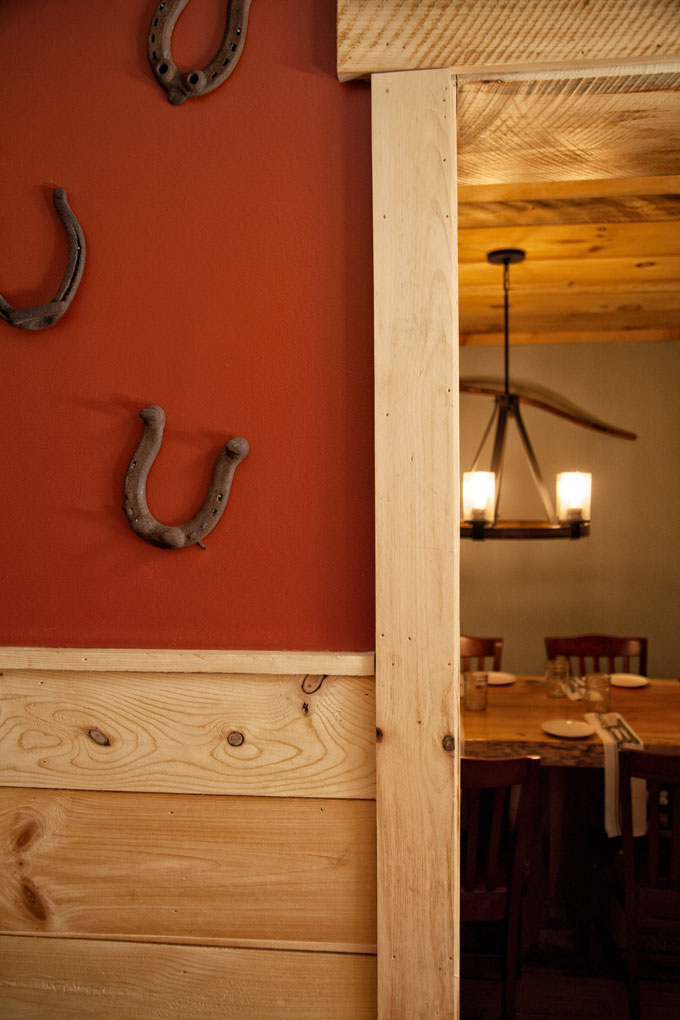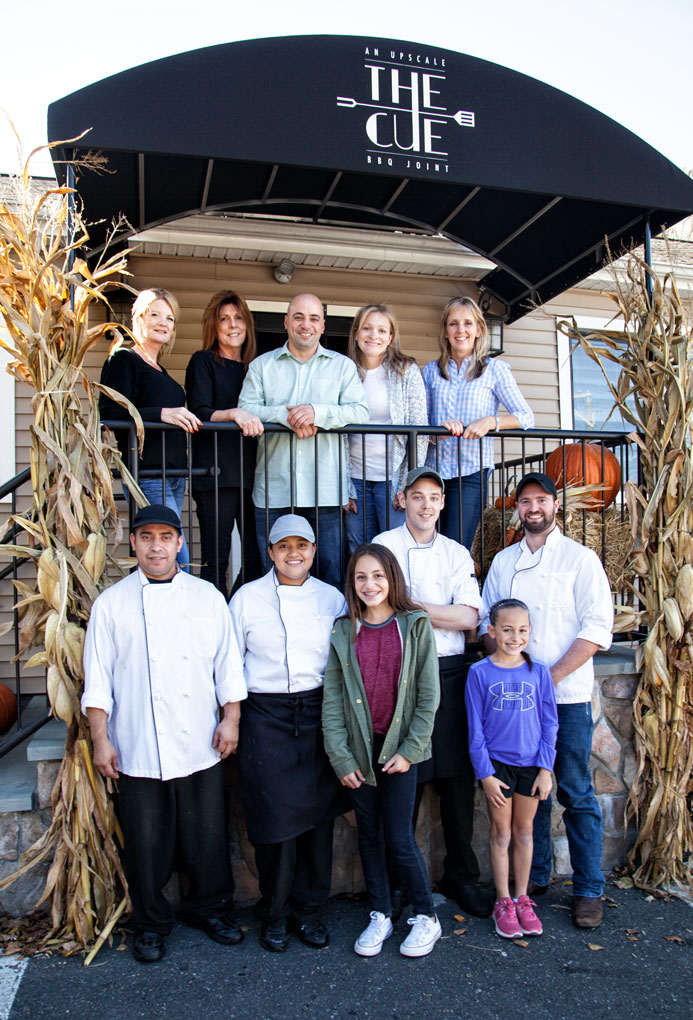 Bev's favorite thing:
Rarely do I eat beef, but this beef brisket was so worth breaking my beef-fast!!!
Lora's favorite thing:
The beef brisket! And that mac 'n cheese…..
---
2 Pembroke Rd, Danbury, CT
203-207-4669
Words: Bev/Photos: Lora