We'll admit it, we're nosy. ? So we asked our friend and CT Style host Teresa Dufour how she was keeping her kids entertained while they're at home. Here's what she had to say…
We're baking!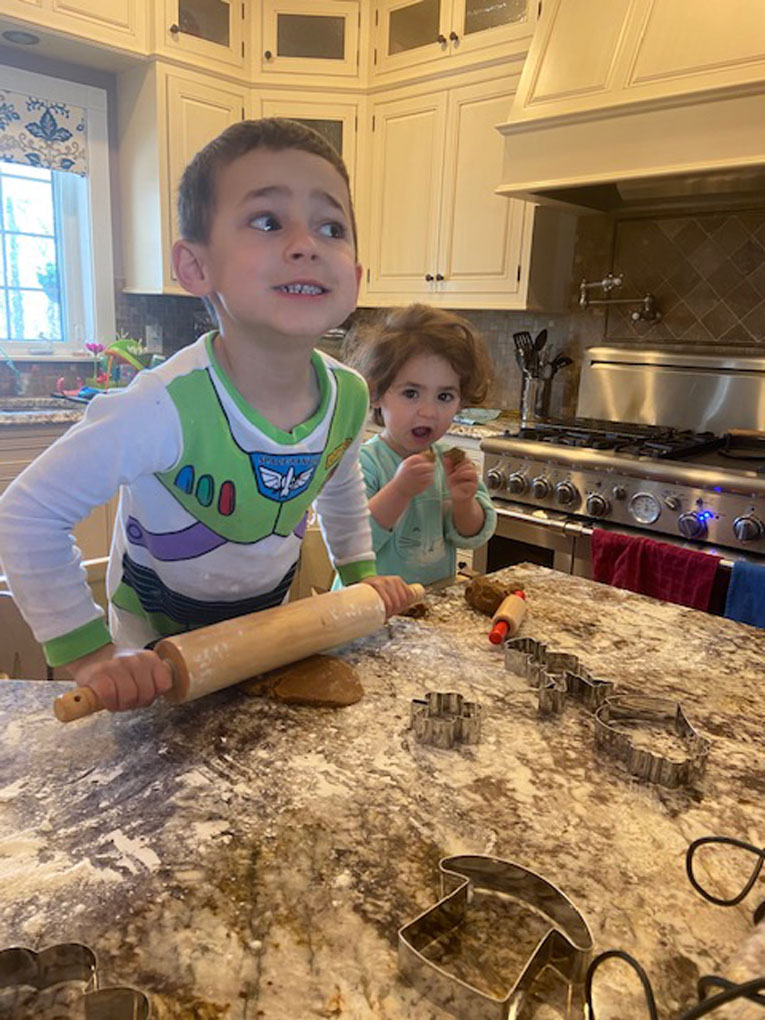 Who said gingerbread is just for the holidays?
[We asked her for the recipe. See below + try it out!]
I inherited this gingerbread recipe from my mother-in-law. It's from a long line of Lewis'. Note the equal opportunity in the title. Typically those Lewis' make them anatomically correct. I did not with the children. 
Gingerbread Boys, Men & Women Cookies
Cream together:
1 c. margarine (I use butter)
3/4 c. white sugar
3/4 c. brown sugar
1-1/2 c. molasses
Mix dry ingredients:
8 c. sifted all-purpose flour
2 tsp. baking soda
2 tsp. baking powder
1 tsp. salt
2 tsp. each: ginger, cinnamon, cloves
1 tsp. allspice and 1 tsp. nutmeg
Blend dry ingredients with 1 c. buttermilk.
Then blend creamed ingredients with flour mixture. Chill dough overnight.
Roll out dough, sprinkle flour lightly on rolling surface as needed. Create, sculpt, and add appropriate body parts (optional!). Place cookies on a baking sheet and bake at 350° for 8-10 minutes.
We're also really enjoying our Hello Fresh deliveries now more than ever. Everything you need for three creative and delicious meals is sent in one big happy box. We've been adding on an additional meal or two during this time.
Online music classes
The kids love their Soulshine Arts Music Together® class. Currently, they're doing their classes over Facebook live several times a week. The songs are familiar, we bring out the instruments, and there is always a dance party!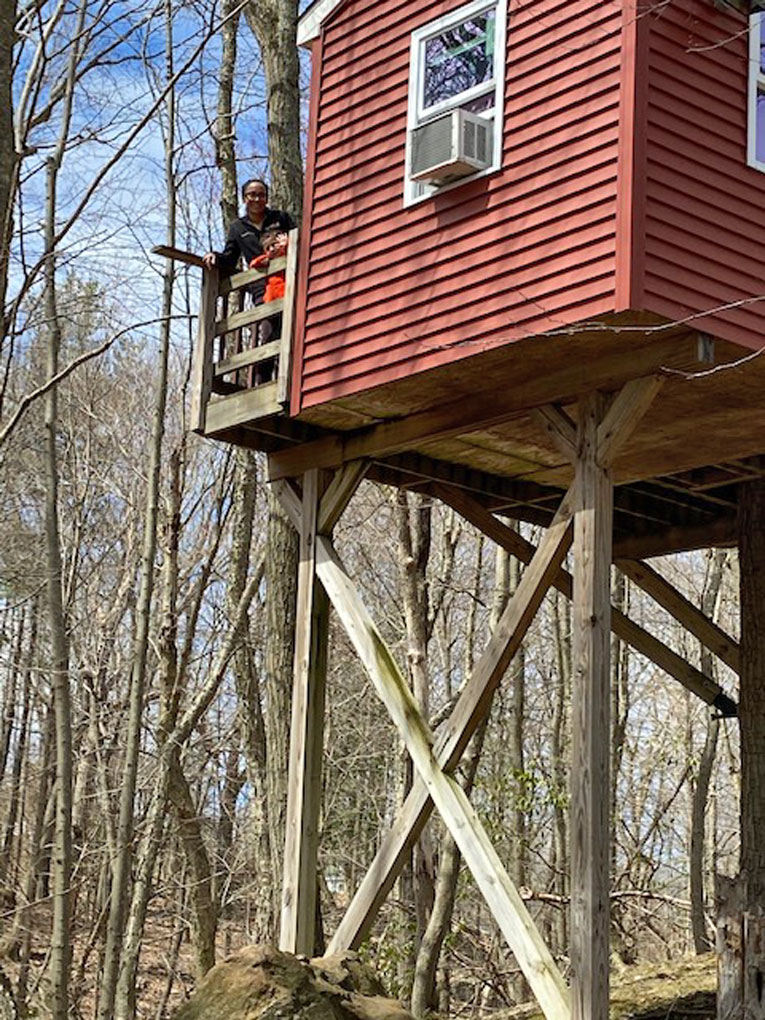 Enjoying the fresh air!
It's all about fresh air and outdoor activities. We're spending lots of time in our treehouse, and we opened the sandbox up. Springtime scavenger hunts are great and 'tis the season for Easter Egg hunts.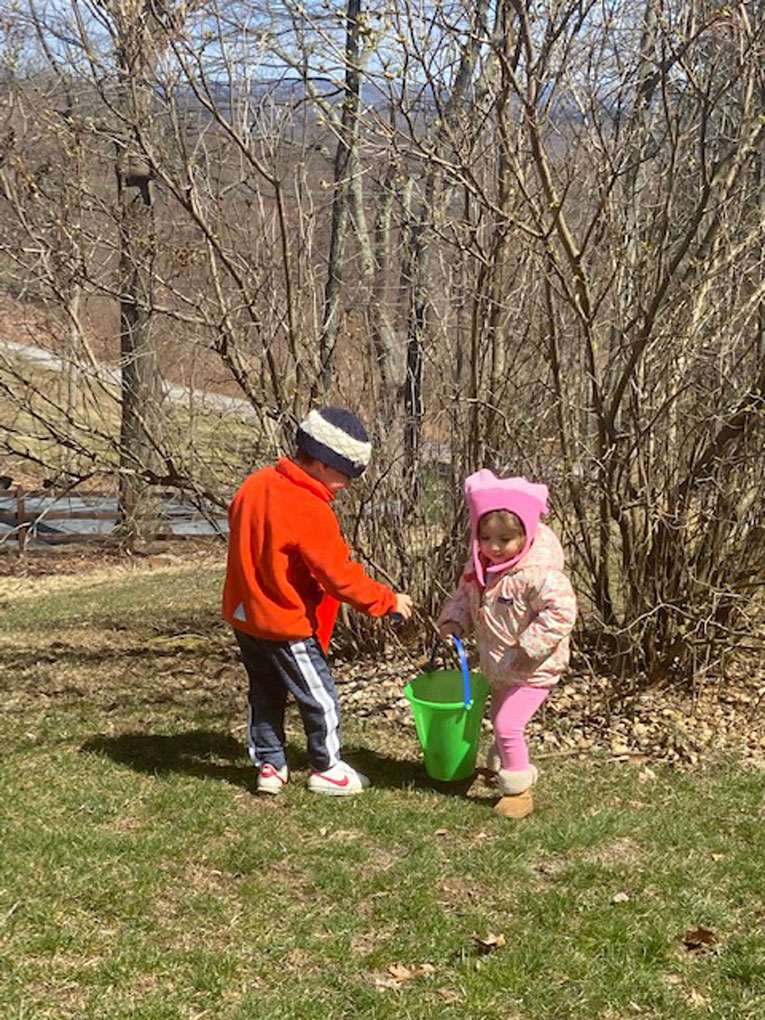 Camping out (inside) ⛺️
We're camping out in the living room and enjoying movie nights…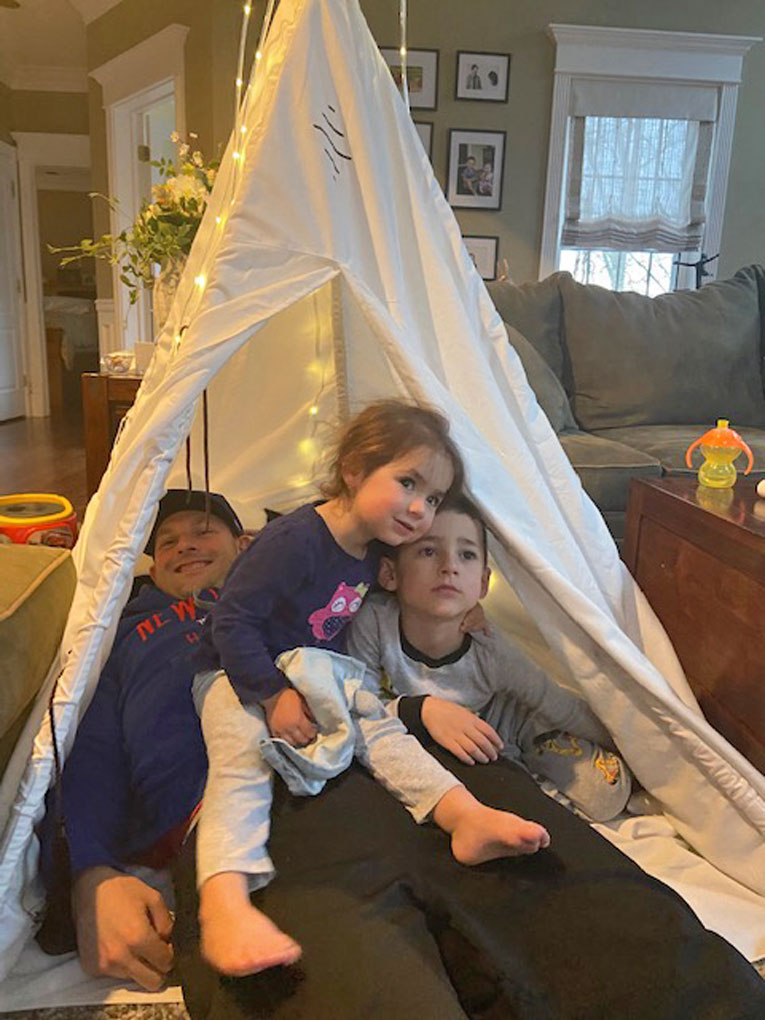 When all else fails…
…the costumes and face paint come out!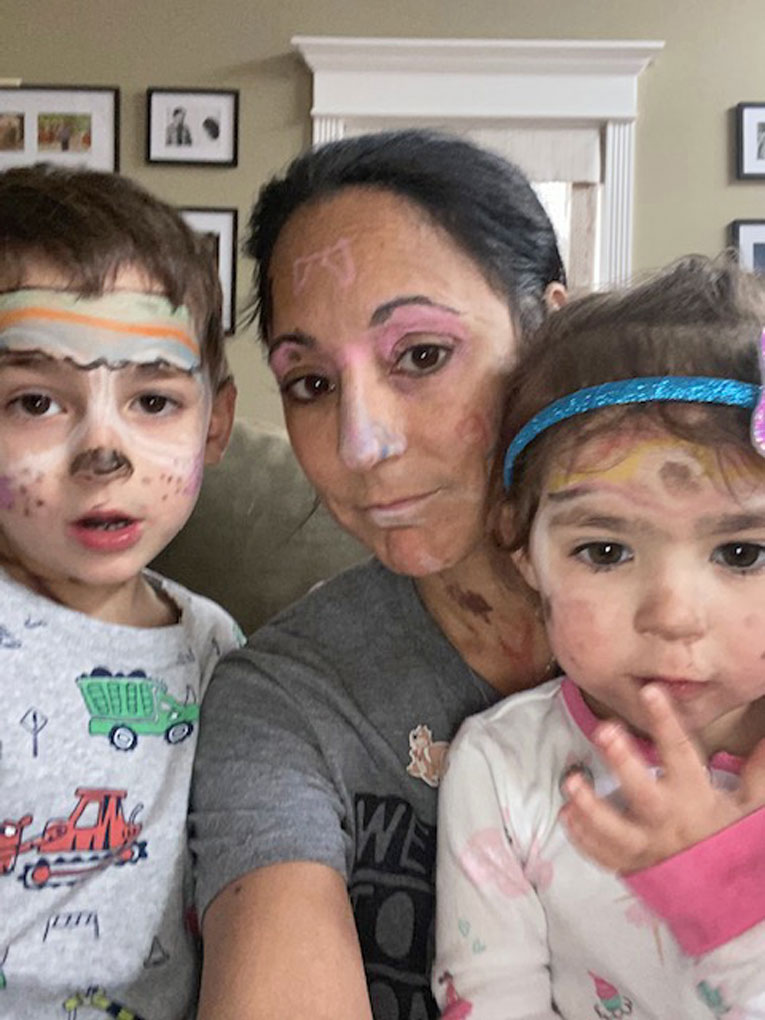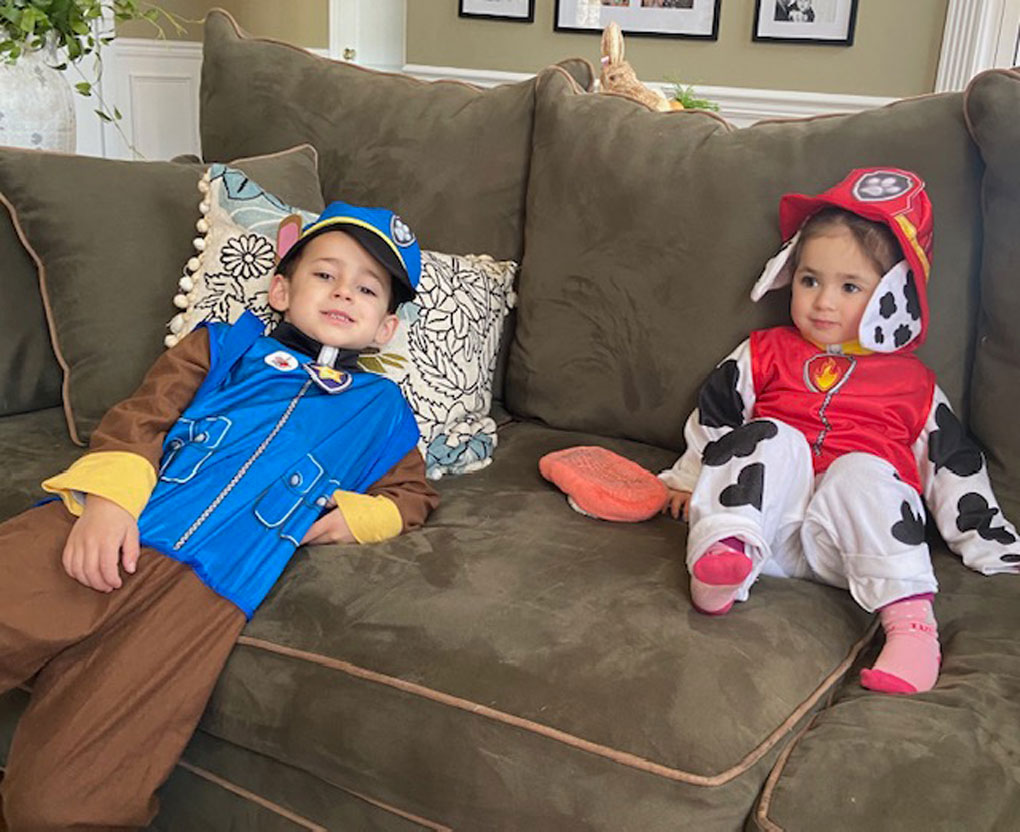 And…
While CT Style is on hold for now, you can see Teresa each day at 12:30 pm on WTNH where she'll be bringing you a Coronavirus Alert special. And give her a follow on Instagram @teresadu4.
Thanks, Teresa!
Photos provided by Teresa Dufour (except as noted)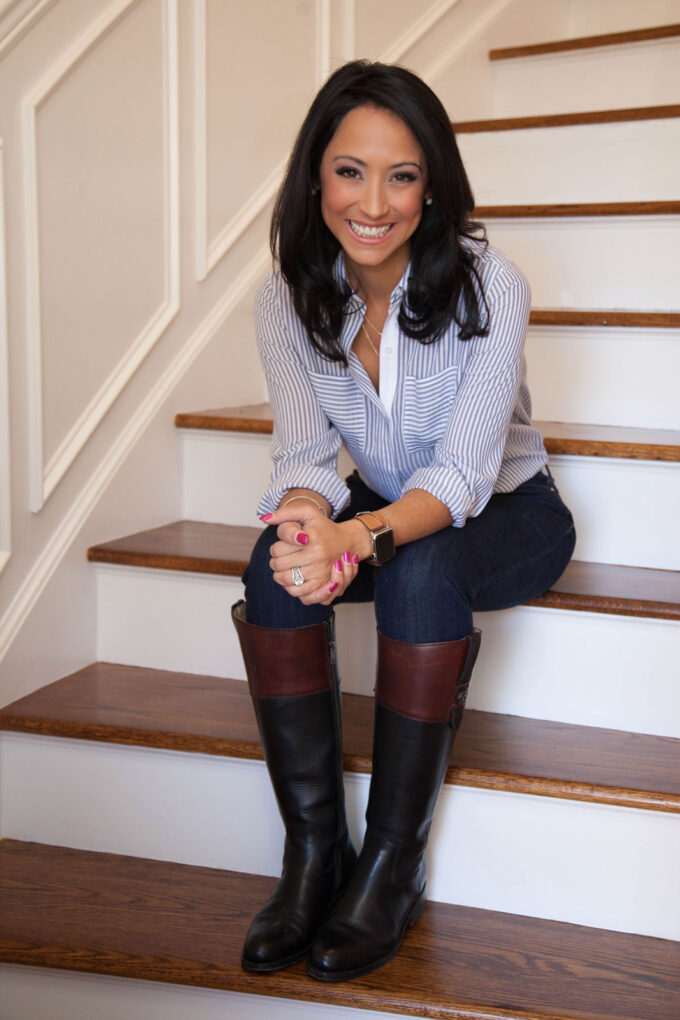 ---