If you're currently house hunting in Connecticut, you're going to want to favorite "Woodridge Lake" in your Zillow app! This resort-living, private lake community in Goshen is one seriously hidden gem. We've lived in Litchfield County for many years and we. had. no. idea!
Post sponsored by William Pitt Sotheby's International Realty
We'll show you around, with the help of…
We met up with Steve at his real estate office located onsite at Woodridge Lake. Steve and his wife Gillian have been residents in the Woodridge Lake community since 1974. He's been selling Woodridge Lake properties since the 70s, some of them five times over! There are over 700 beautiful & unique dream homes in the community, all with lake access. They range in all styles with some new homes in construction, maxing out in the future at 795.
Do some virtual house-hunting here ➡️ Your Dream Home.
All aboard Steve's pontoon!
Steve showed us around by land and by lake. He knows every square inch, and everyone knows Steve!
Resort living at its best.
The private lake community is set on 1,320 acres with a crystal clear 385-acre lake stocked with many varieties of fish. The lake's recreational activities are second to none. World-class fishing, tennis courts, teaching pros, a Junior Olympic heated pool, a clubhouse with a health and fitness center, 4 beaches & parks surrounding the lake, music, events, tournaments, boating, yoga, and other classes, plus a children's summer camp.
Can you imagine a neverending vaca?
Like a vacation Groundhog Day. Sign us up!!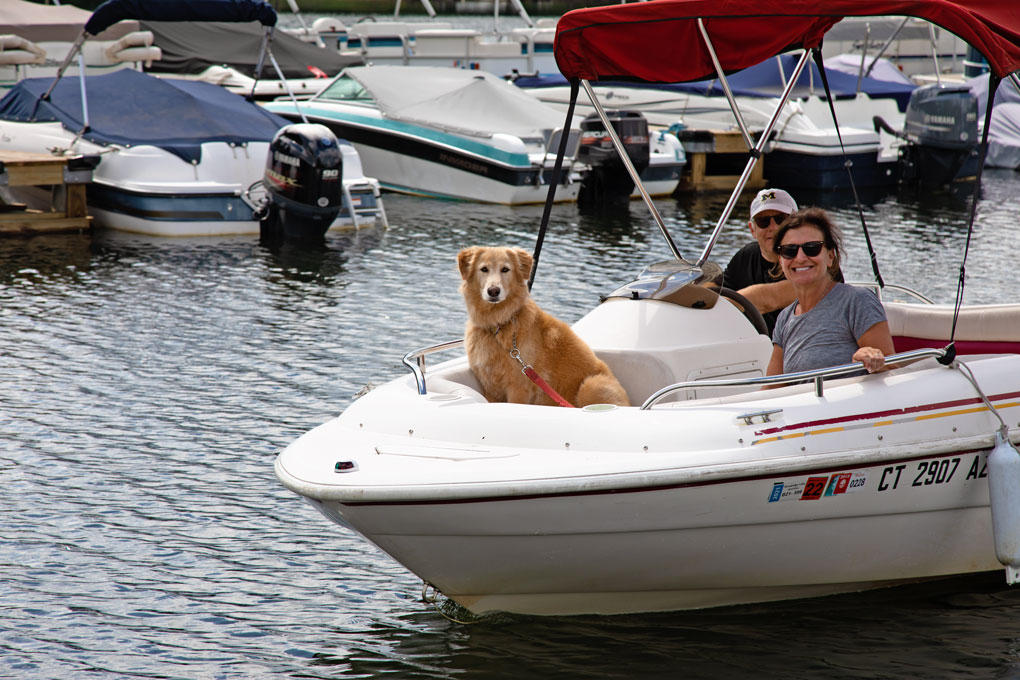 Imagine facing these choices every day! ?
Boat, pontoon, or kayak?
Or sailing or windsurfing…
There are typically only 14 or so boats on the lake at a time. Keeping the vibe peaceful and pleasant!
Which beach?
Five miles of shoreline and 4 sandy beaches around the lake to choose from.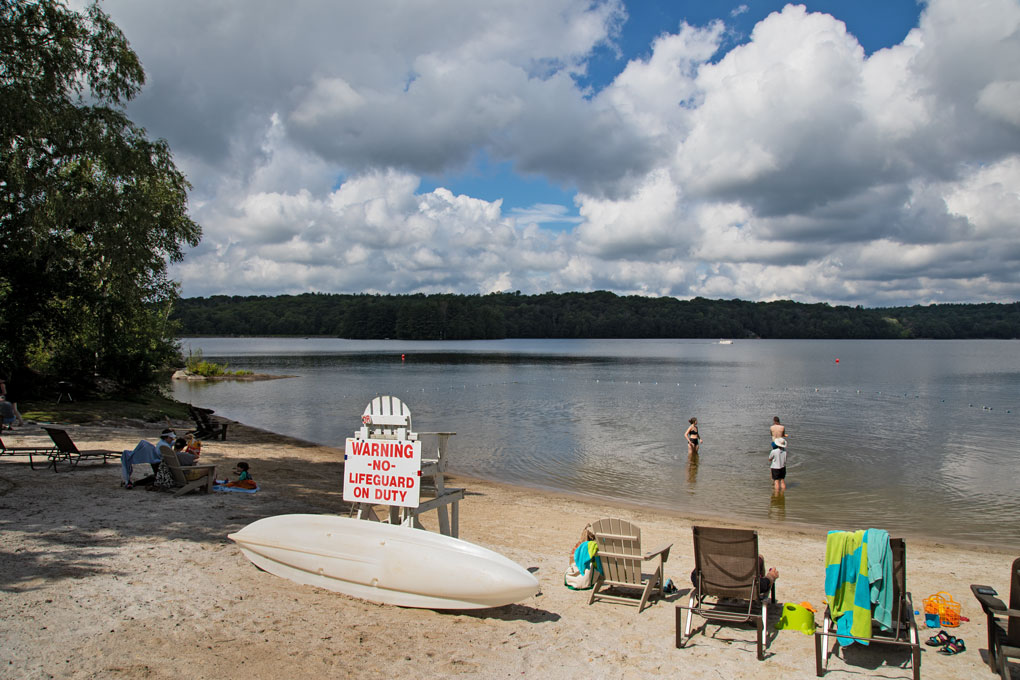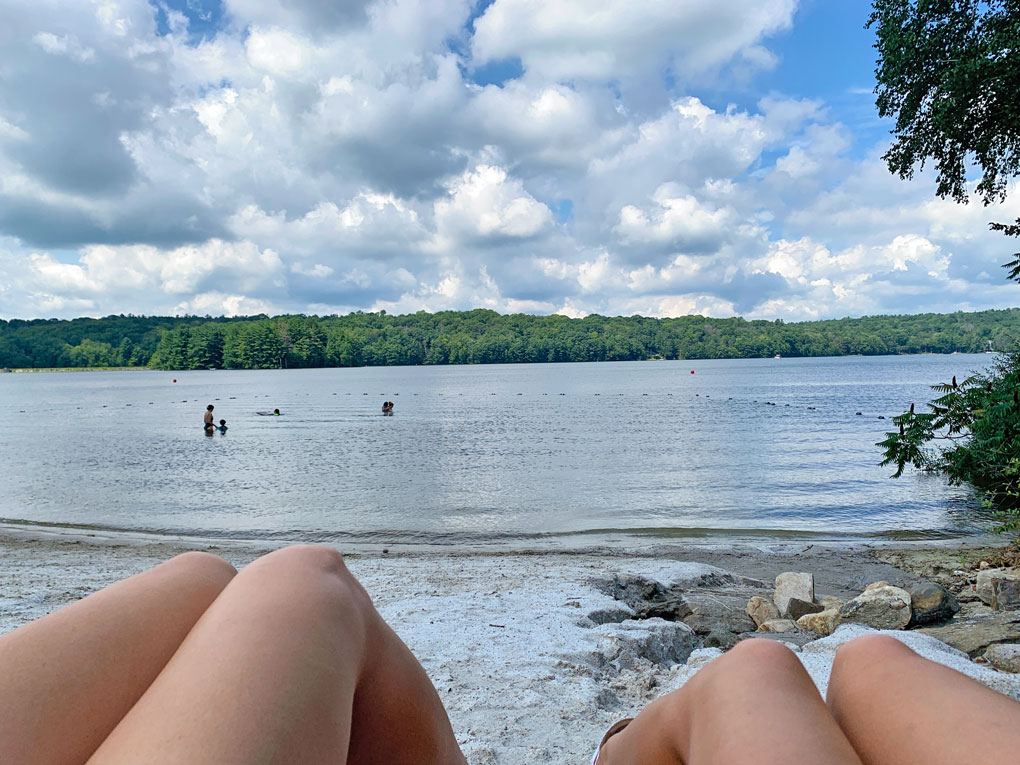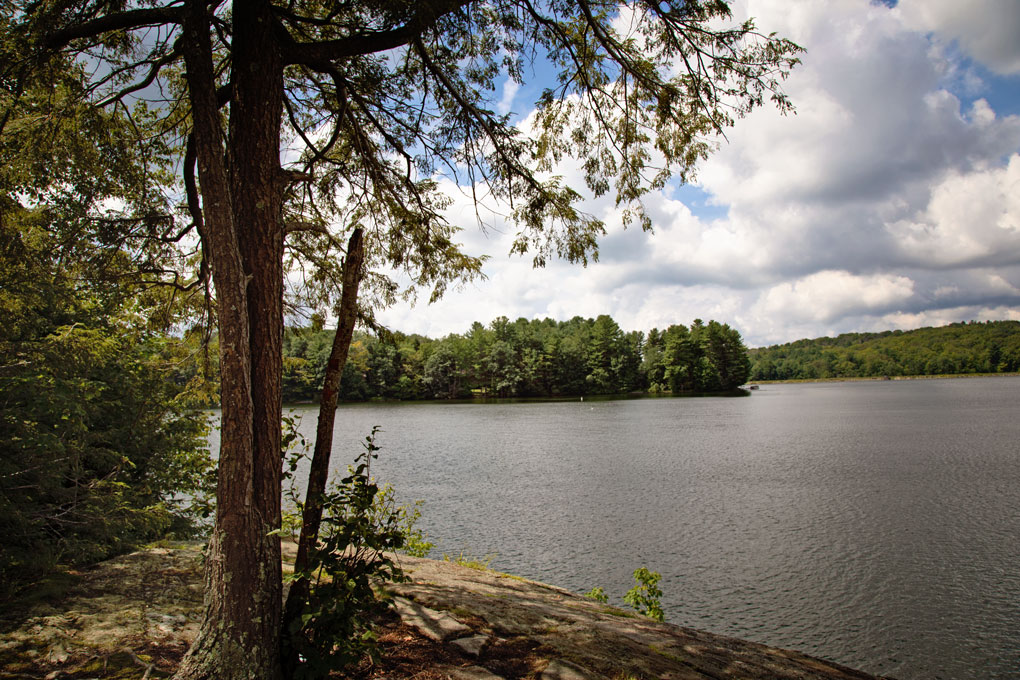 Clubhouse activities
The 12,500 square foot Clubhouse is the hub of the community and a gorgeous spot to meet your neighbors and have some fun! Enjoy a game of Bridge or Mahjongg in the entertainment room. Take yoga, (or barre, or Zumba!) on the deck in the summer. Sweat it out in the gym and fitness center. There's a gourmet chef on board during the summer, a library, a teen center, and a children's area.
Residents can also rent out the space for parties, weddings, and shindigs!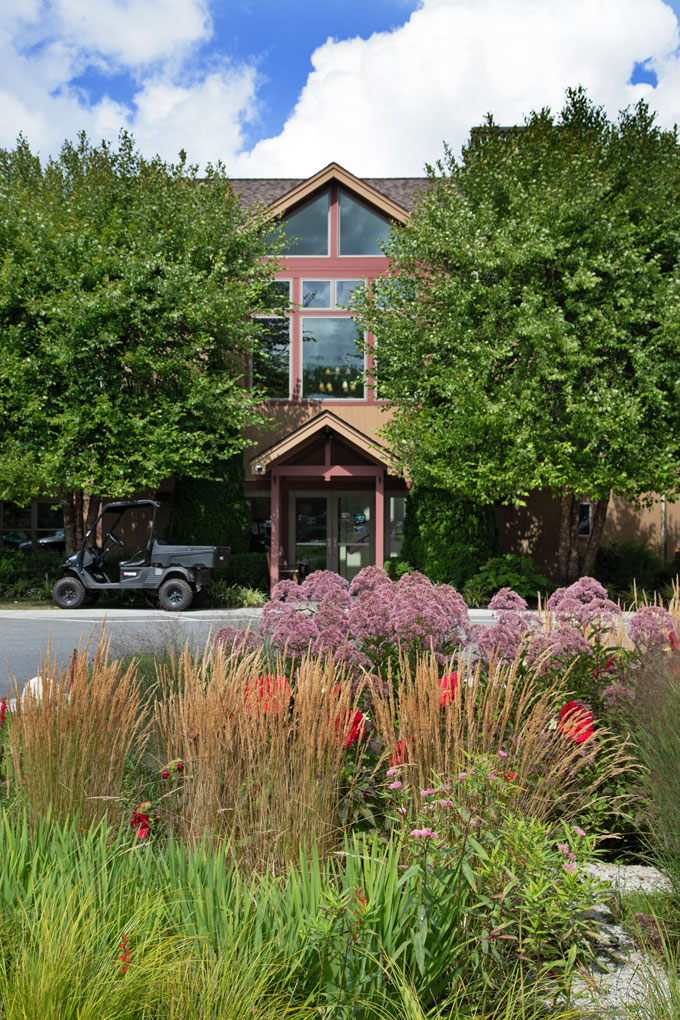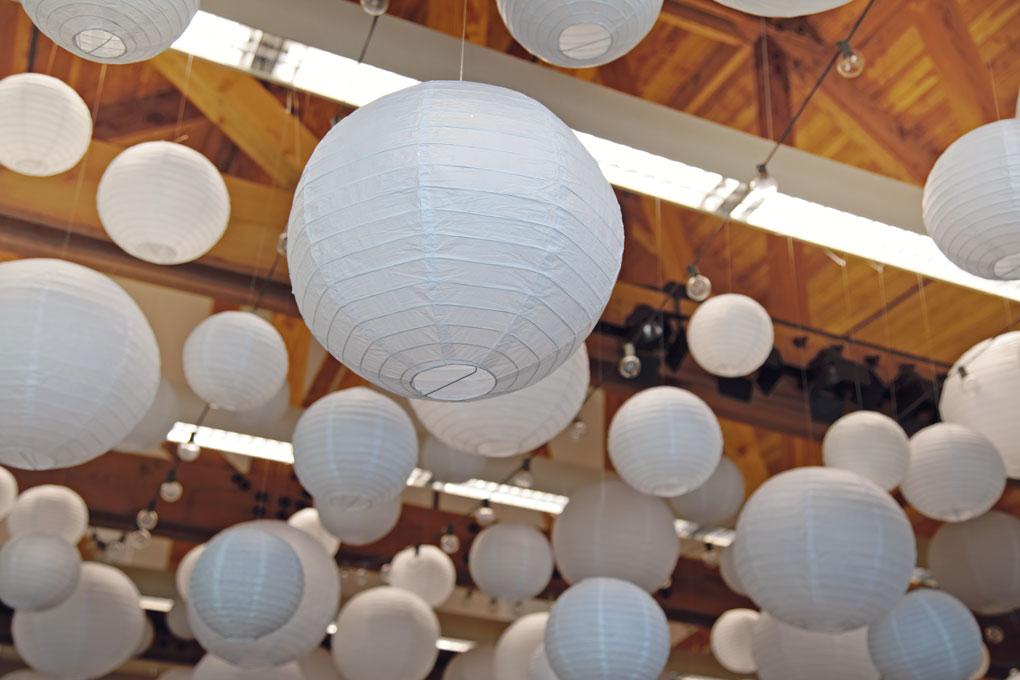 Take a dip?
Swim in the lake or the pool…it's just another choice! The Junior-Olympic-sized pool is heated. Yesss!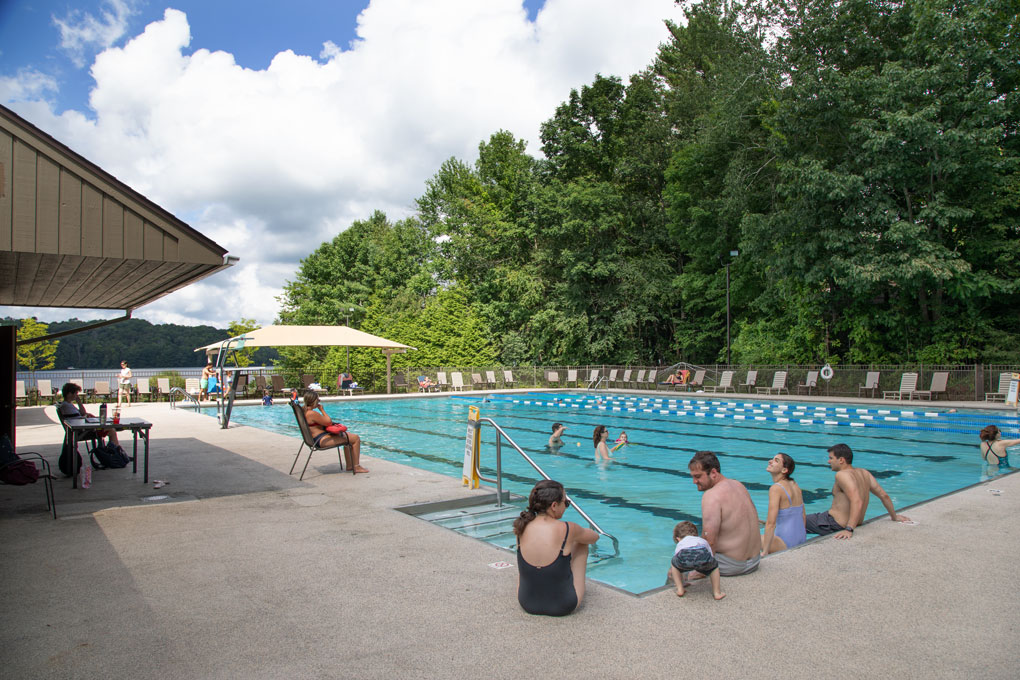 Yoga or view…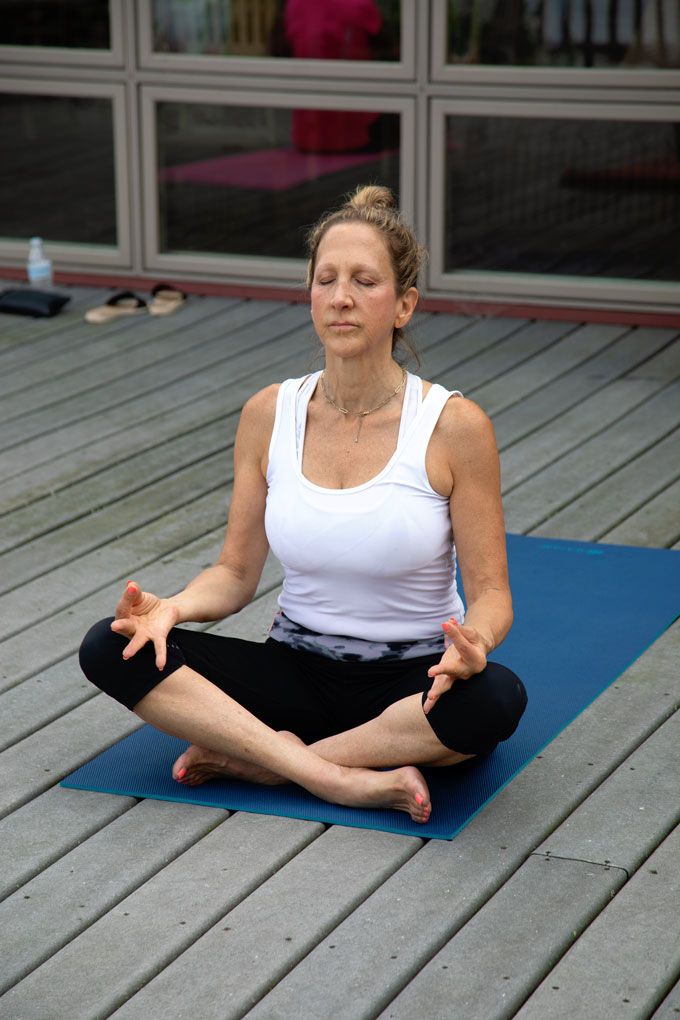 Never mind, you get both!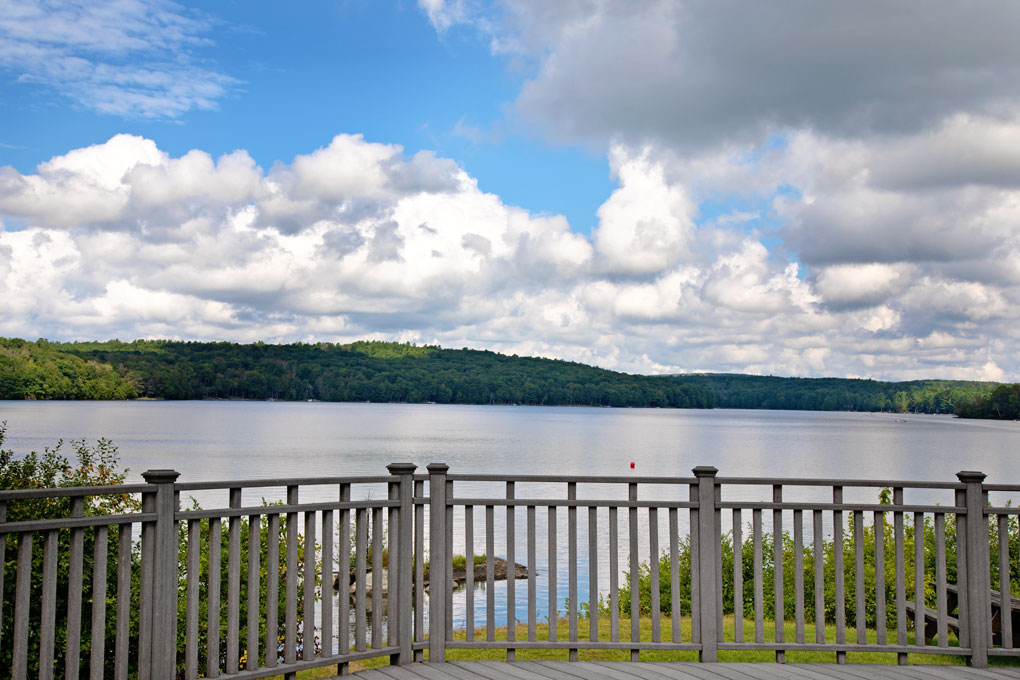 Singles or Doubles?
They have eight professional tennis courts and four tennis pros on staff.
And if pickleball is more your thing, they've got that too.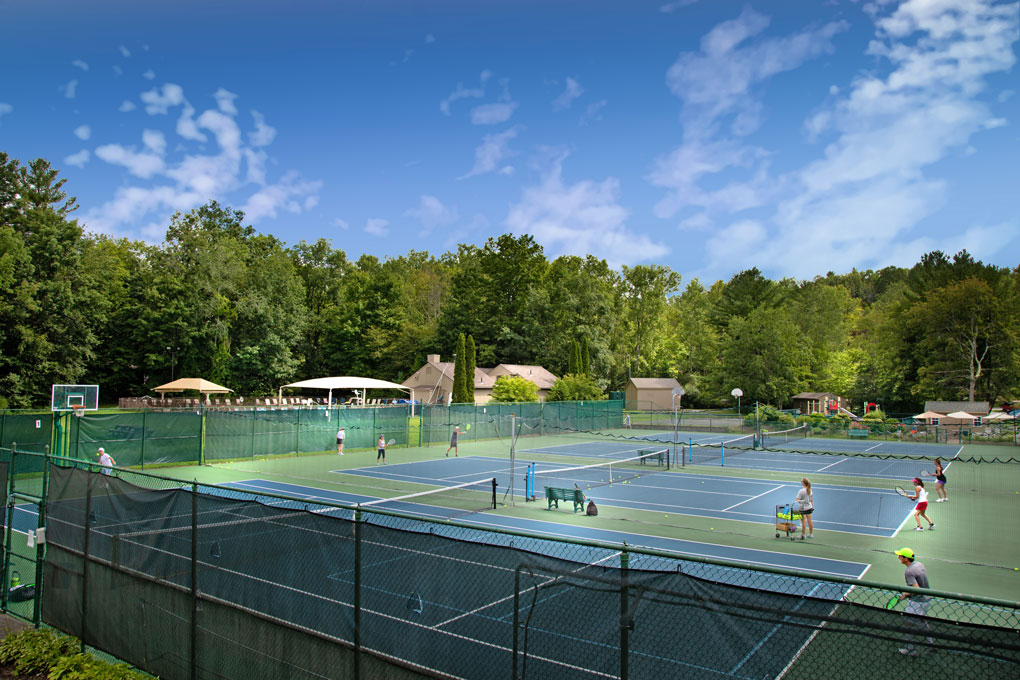 Fitness Center…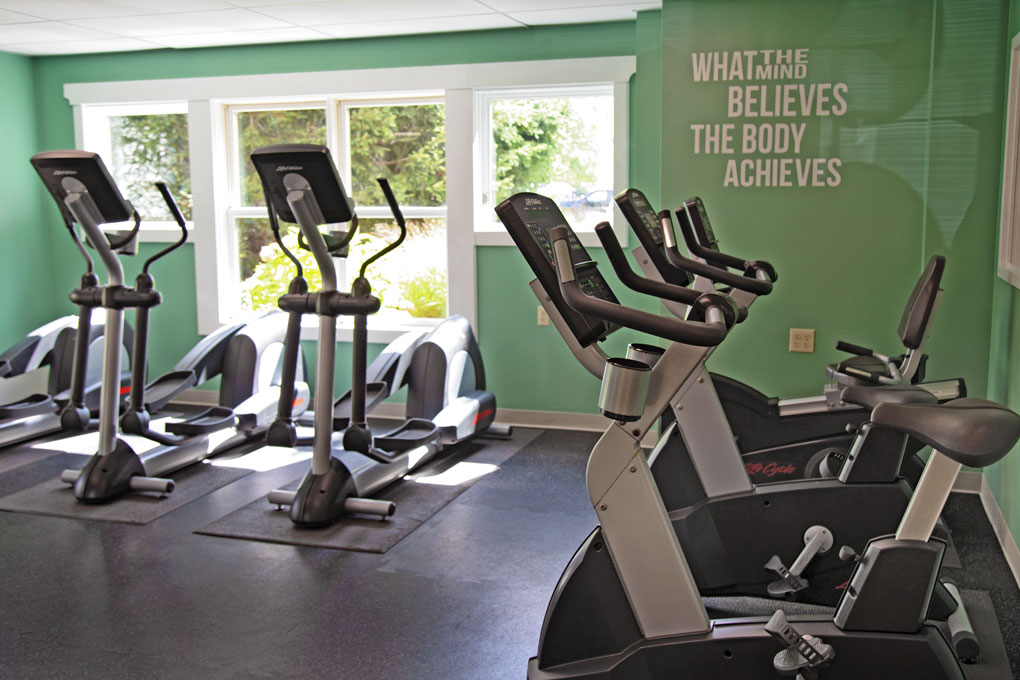 Or something from the Snack Shack?!
JK, it's all about balance, people! Which is easy to achieve here in Utopia, sorry, in Woodridge Lake Community ?.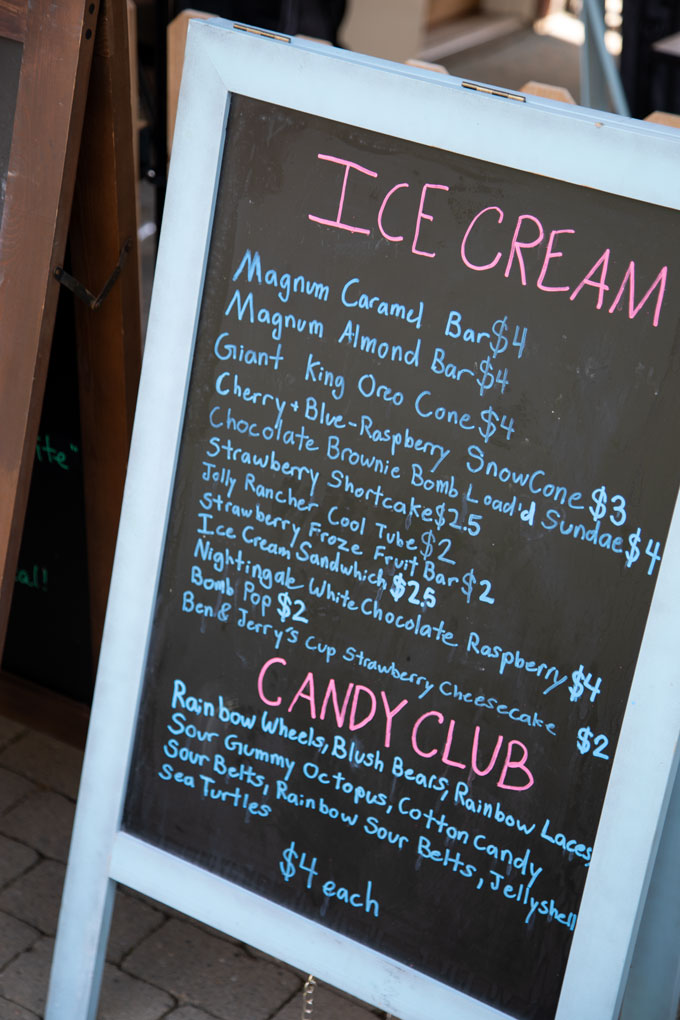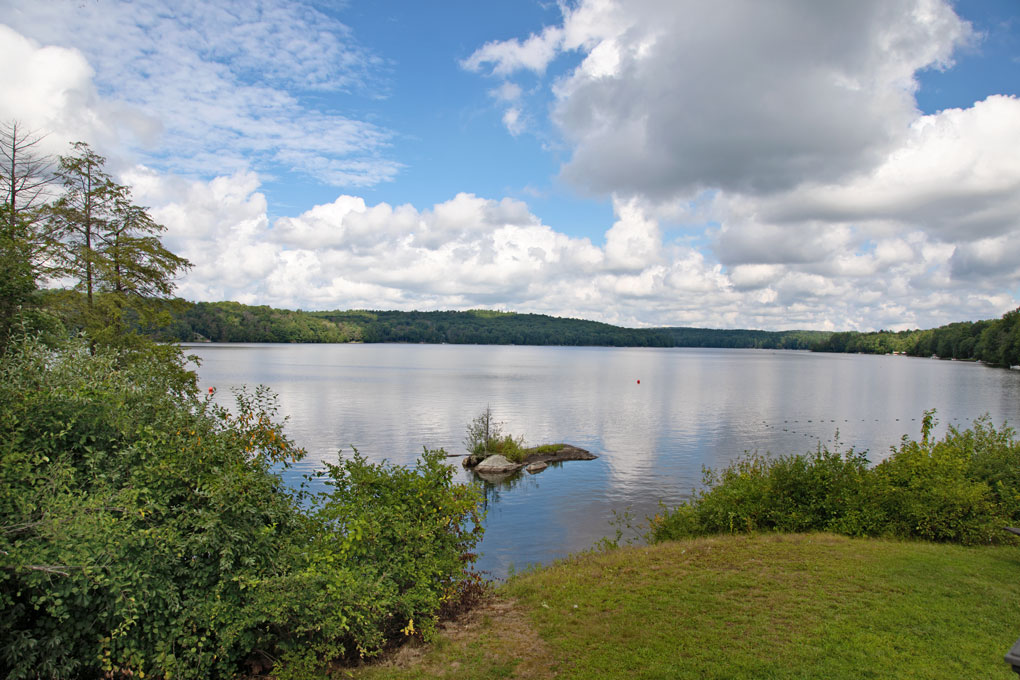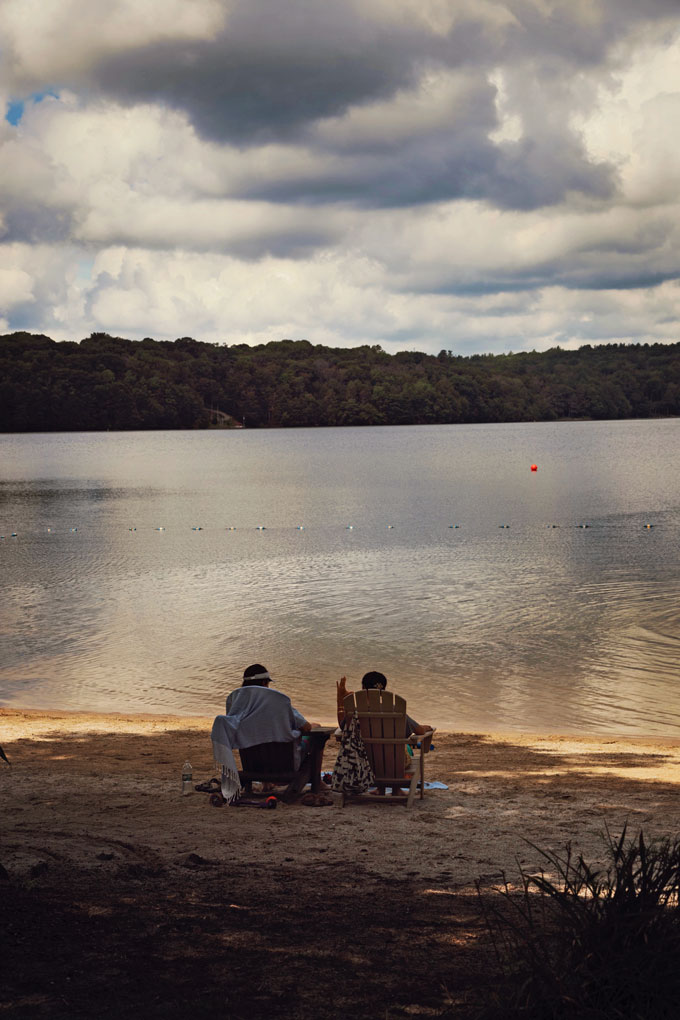 Want to buy a house here?!
Because we do!
Contact Stephen Drezen – William Pitt Sotheby's International Realty/ Portfolio Properties Group, LLC
Woodridge Lake Office
38 Shelbourne Drive
Goshen, CT 06756
---
Pics: Lora Karam / Words: Bev Canepari