We love nothing more than spending a full day discovering all the coolest spots in a one-county radius. May we present Day Tripping in Hartford County.
Choose a couple, hit them all, or make a weekend of it – this is your day tripping experience!
#Hartford
There's something about this peaceful park in the middle of our state capital. If you've never been, or haven't in a while…start here.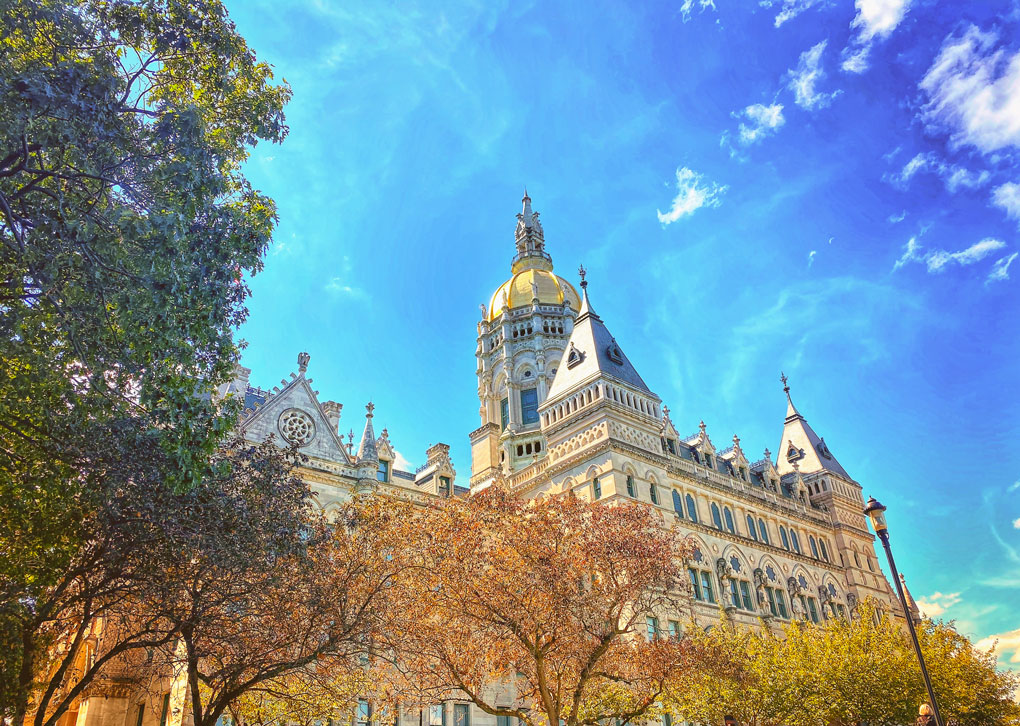 Ice cream, it's what's for breakfast! @ Capital Ice Cream
Capital Ice Cream is FUN and a must-visit when you're in the capital. The shop is cute inside and out and screams happiness! They serve delicious premium ice cream, ice cream cookie sandwiches, and also make custom ice cream cakes.
#Avon
We love, love, love Coco Lily! Everything is cute. First and foremost, the women's clothing. Casual with a whole lot of flair. They also have a great selection of gifts, tableware, menswear, baby, gorge jewelry, and accessories. We'll take one of everything, please!
We've been drooling over Taste by Spellbound on Instagram for a while now! We love the whimsical Alice in Wonderland vibe at the bakery in Avon (we can't wait to visit the other 2 locations in West Hartford and South Windsor). Everything tastes as incredible as it looks in this made-from-scratch bakery.
Liquid Nirvana was born out of owner Rosy's observations of her husband's work as an oncologist. She knows the benefits of providing her customers with the most delicious and most healthy juices and smoothies. Pretty drinks and yummy acai bowls made of only the good stuff!
#Simsbury
Wait, that means we have to have a first, second, and dessert course? Oh, ok then. We love stopping at Metro Bis housed within a beautiful building with a lot of cool history. The inside is modern and the food is always awesome. If you feel like turning your day trip into a weekend getaway, we recommend you check out the BnB hosted by the restaurant (beautiful suite!).
The coolest store that we're SO happy to have discovered. This gallery of ideas & creativity sells unique handmade products from around the world. It's like a magical European cave filled with beautiful things. Many items are imported from Argentina with price tags that will pleasantly surprise you!
Farm shop stop @ Flamig Farm + bonus cute animals!
Perfect for families, or anyone who loves cute farm animals and farm stores! There's plenty of space to enjoy a distanced visit to this 5th generation family-run farm. And squeal, they currently have pony rides on weekends from 11-3 PM!
Gift shopping made so easy @ AvaGrace
Gift shop + women's fashion, AvaGrace has it going on! Tracy the owner is stylin' and carries cool lines that we haven't seen before. Birthday presents, baby gifts, fabulous jewelry, housewarming, new pair of jeans, cute sweater…check, check, check!
The 62 flower boxes, 32 hanging baskets, and cottage gardens on The Old Drake Hill Bridge are planted and maintained by a dedicated group of volunteers as part of a non-profit. It makes for THE prettiest backdrop!
#Bloomfield
The perfect last stop on our Hartford County mini-tour. The vibe is chill and relaxed at Back East Brewing Company and the menu of beers is LARGE! Thankfully, all the staff know their stuff and know how to figure out what you'll like from a few beer questions. Lora got a Citra IPA and I got a fruity Berliner Weisse. And if you're hungry, check out the food trucks on rotation.
Cheers!
Save this G Map and go!
---
Day Tripping in Hartford County is sponsored.
Pics: Lora Karam (except as noted) / Words: Bev Canepari