It almost goes without saying, but we're keeping it super simple and chill at home this New Year's Eve. Thanks to RIPE, we don't have to worry about getting a zillion ingredients to make delish & 100% craft cocktails; they've done the work!
Pick RIPE up locally or order online, they ship nationally in 3 days or less!
Post sponsored by RIPE
RIPE juice makes making awesome cocktails at home EASY – which we LOVE! Made in New Haven, RIPE cocktail mixers are made in small batches, are cold-pressed, and 100% natural! They have loads of flavors and combos to choose from – you can check them all out here.
We came up with 2 New Year's Eve RIPE recipes for you – and did a fair bit of taste testing in the "research kitchen".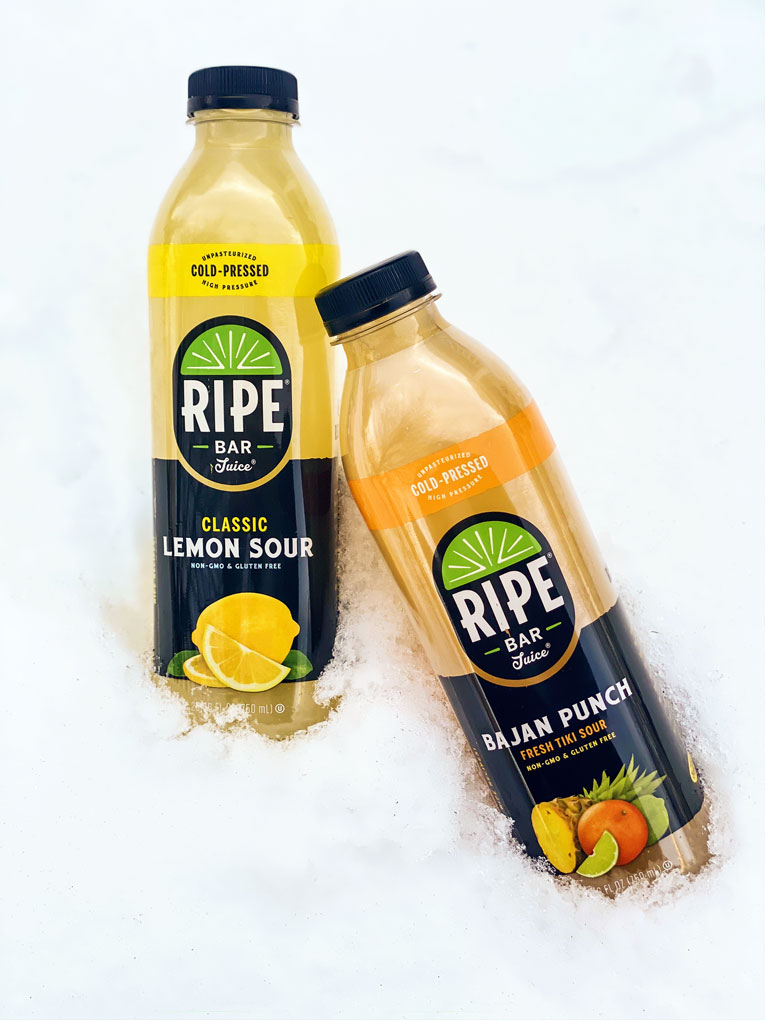 The Lemon Sour Tom Collins
Alternatively, it could be called the "See Ya Later 2020 Sour as Lemons Zinger." You decide. It's delicious!
Ingredients
* RIPE Lemon Sour Mix (pure squeezed lemon juice and smooth 100% organic agave nectar)
* Vodka (we love Litchfield Distillery!)
Ice
Lemon slices
Mint
Shake, shake, shake, pour, sip!
* Quantities we leave up to you.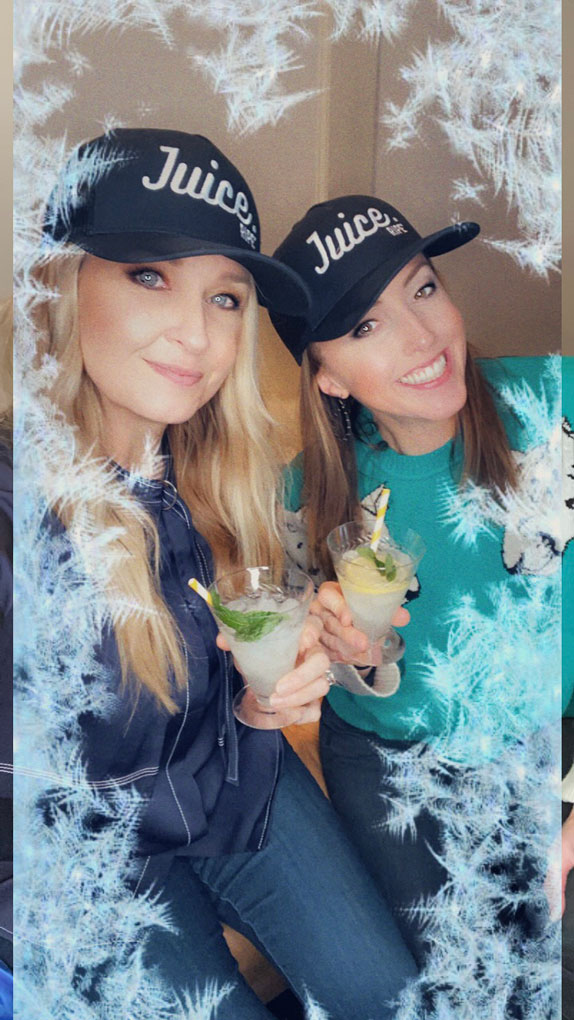 Party fun add ons… ⭐️
Tiaras, faux furs, and Snapchat filters!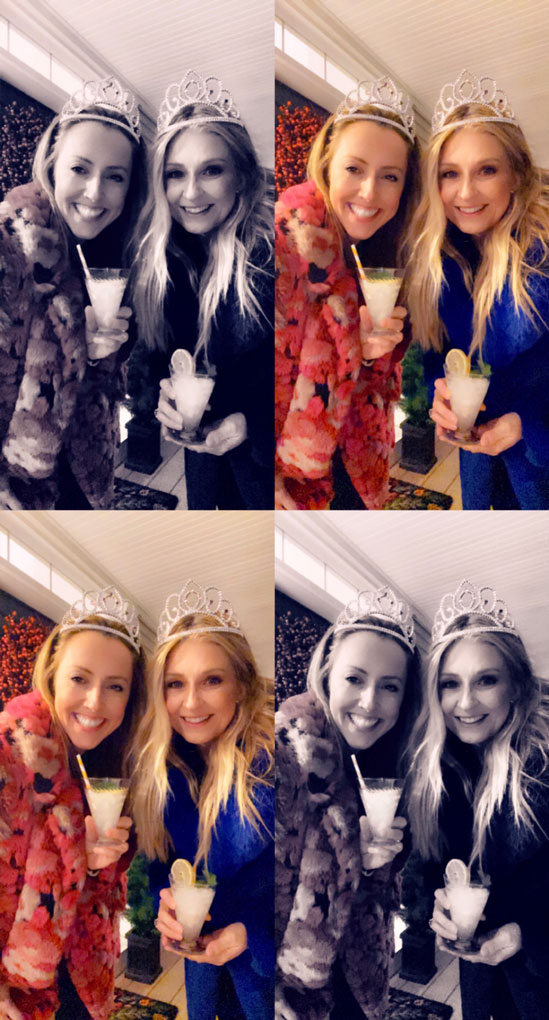 NYE Bubbly Bajan Punch!
Ingredients
RIPE Bajan Punch (made of fresh-squeezed Valencia and Hamlin orange juice, Costa Rican pineapple juice, grated nutmeg, and Angostura bitters).
Bubbles – Prosecco, Champagne, Seltzer – you decide!
Cranberries for a festive flair!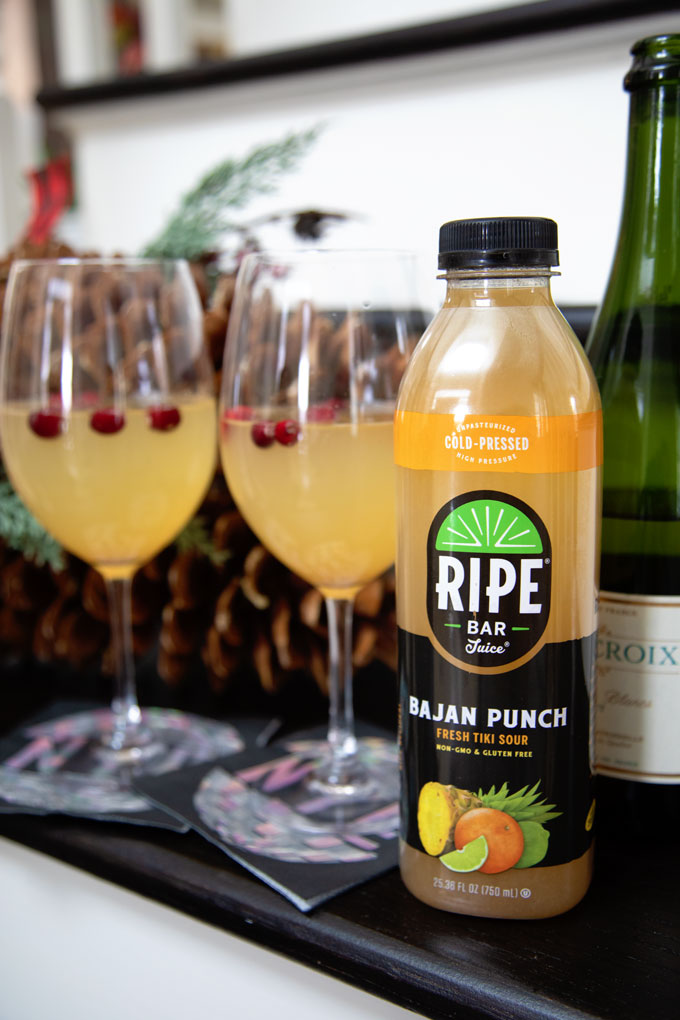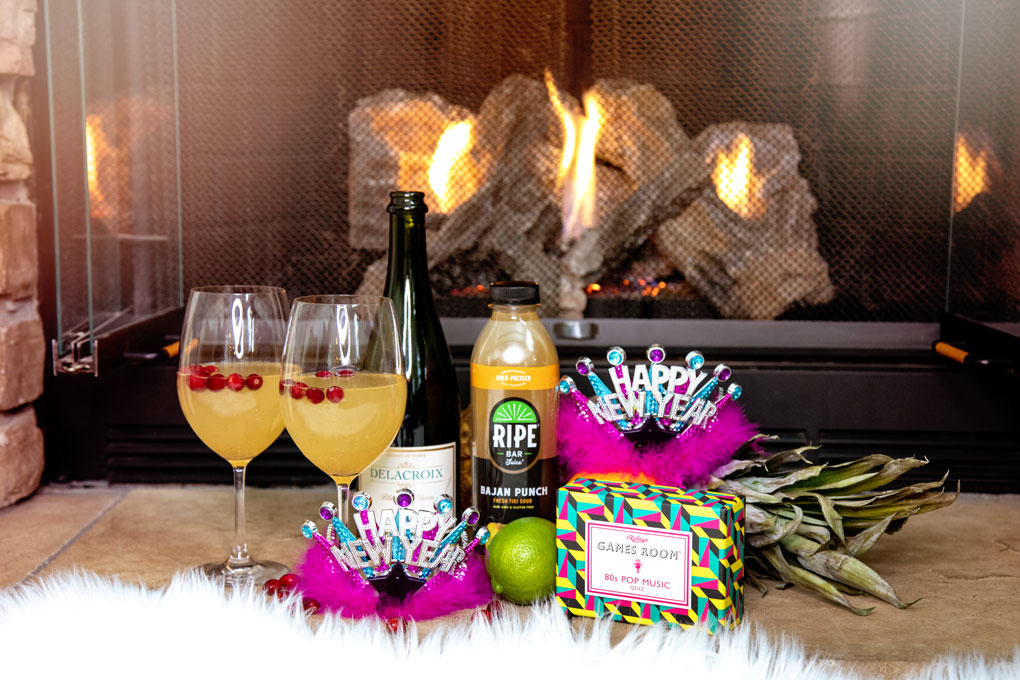 Add RIPE to your NYE cocktails and this could happen to you…
Cheers to the New Year, friends. As the great, Yazz says, The Only Way is Up!
---
Words: Bev / Pics/Videos: Lora
Visit RIPE's website here.