You asked, and we like to deliver! Here's our 2nd Unlocking CT Wellness Guide 🌱. A post filled with healing services, new experiences, and health-elevating products from businesses around the state. Scroll this way to feel your best self this spring!
Sponsored post
(New Milford) Try a new class! J. Rouge Fitness and Aerial Arts offers fitness classes for adults and youth in aerial arts; silks, hoop/Lyra, hammock, and aerial yoga. They also have a fun schedule of small group fitness classes to help develop those unique aerial muscles and skills. Movements are well-rounded and use the full muscle for a FULL body workout! They also have a showtime class, which is a cabaret-style class to help with proprioception (body awareness). 💪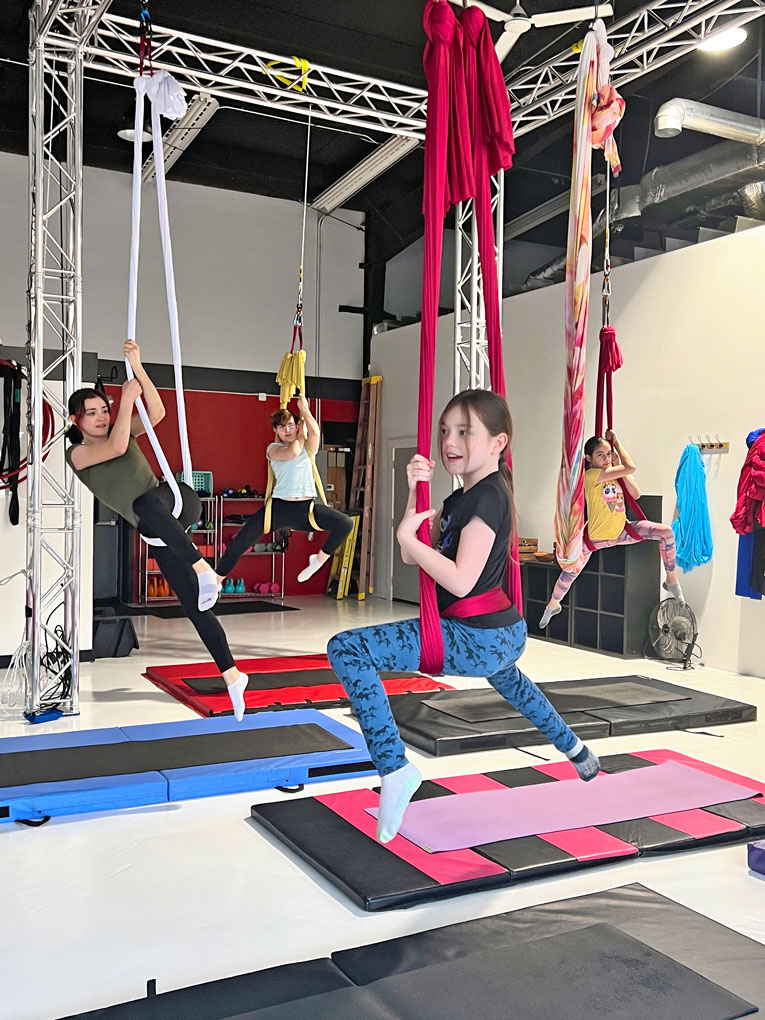 (Southbury) Brightside Nutrition is a cute beverage bar serving nutritious and delicious protein, energy, and wellness drinks. Lora is a frequent visitor there! Meal replacement shakes and sugar-free energy iced teas are their most popular drinks, with shakes holding a minimum of 24g of protein. Add an extra enhancer for immunity support, beauty collagen, pre/post-workout, healthy digestion, and more! Fire, police, and EMTs get an automatic 15% off their order.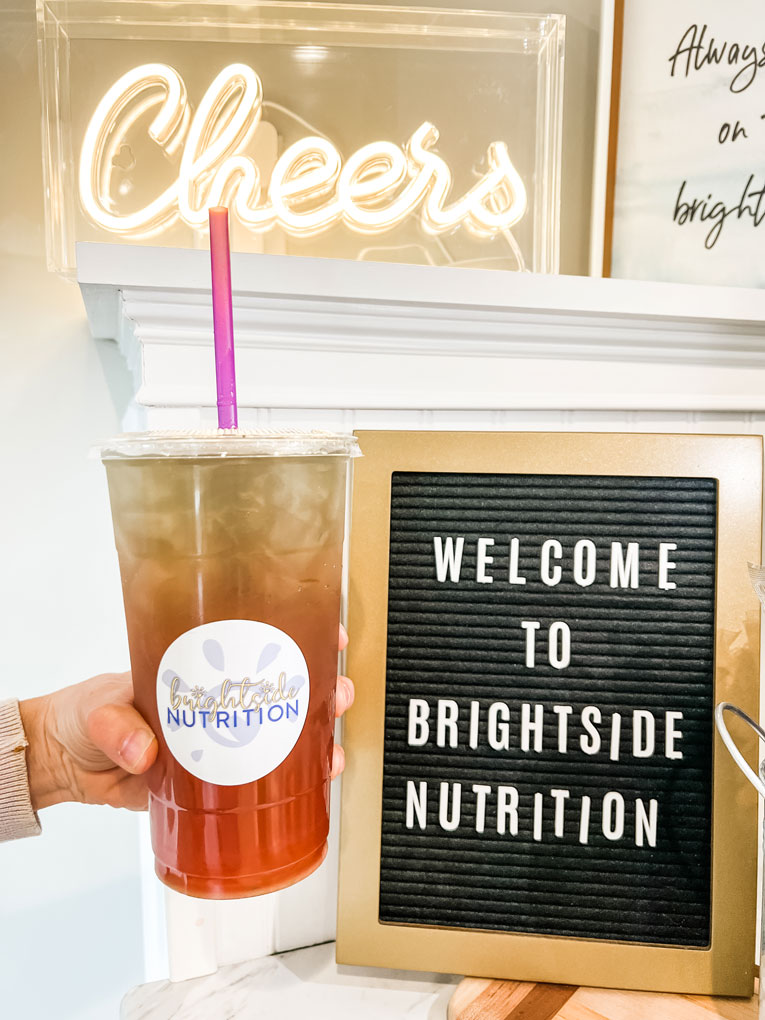 (Durham) A haven for peace and healing, The Red Barn in Durham is a collaboration of businesses coming together to provide holistic care for the mind, body, and soul. Enter the barn to meet with a practitioner in psychotherapy, reiki, nutritional health, massage therapy, sound healing, meditation, and more, and while you're there, shop for gemstones, crystals, books & gifts. Keep an eye on their website for self-care Saturday retreats, spiritual awakening groups, sisterhood groups, and psychic fairs.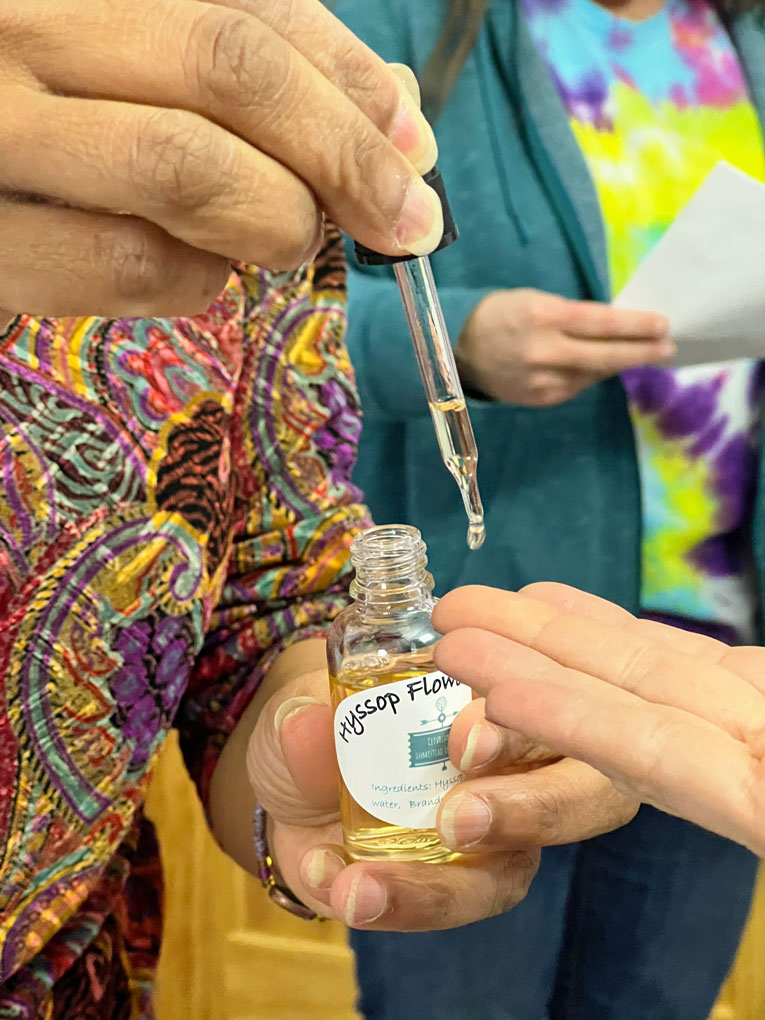 (Litchfield) We ♥️ Dr. T! Dr. Tommasina Sideris has over 24 years of experience and takes the time to really listen to what you're experiencing with your vision and recommends solutions that will enhance your life. Eyes on Litchfield knows that wearing the best in lens technology and the perfect eyeglasses to enhance your style is important to your "frame" of mind. Check out their collection of sunglasses to help protect your eyes from the sun's harmful UV rays (and to protect your precious eyelid tissue from wrinkles)!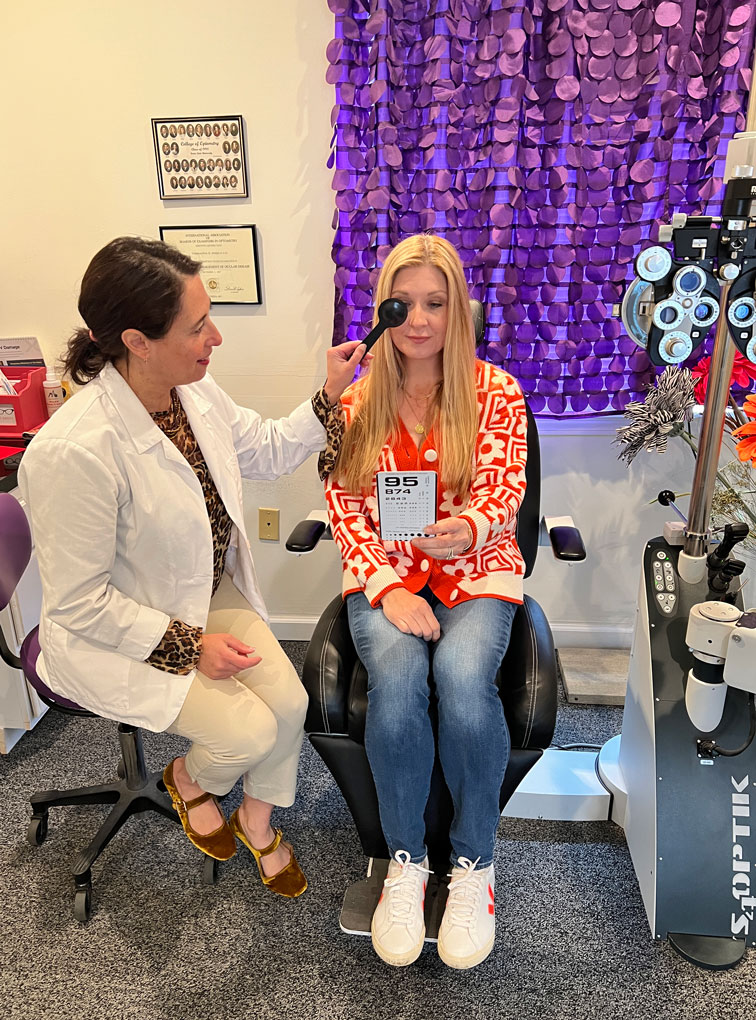 (Woodbury) Visit Salt of the Earth for a sanctuary of services from self-care treatments to sessions with certified healers & therapists. They're there to help you RESPOND to your wellness needs!
Respiratory Therapy (Salt Rooms, Saltbed, Healy, NIR/Red Light Therapy)
Energy Healing (Reiki, Eden Energy Medicine, Chakra Balance, Sound Therapy, Healy)
Skin Therapy (Saltbed, NIR/Red Light Therapy, Healy)
Pain Relief (Enlightened Massage Therapy, Energy Medicine, Saltbed, NIR/Red light, Healy)
Oxygenation (Saltcave and Lagoon Room)
Negative Ions (Saltcave and Lagoon Room)
Downtime – Spend some quality time with them!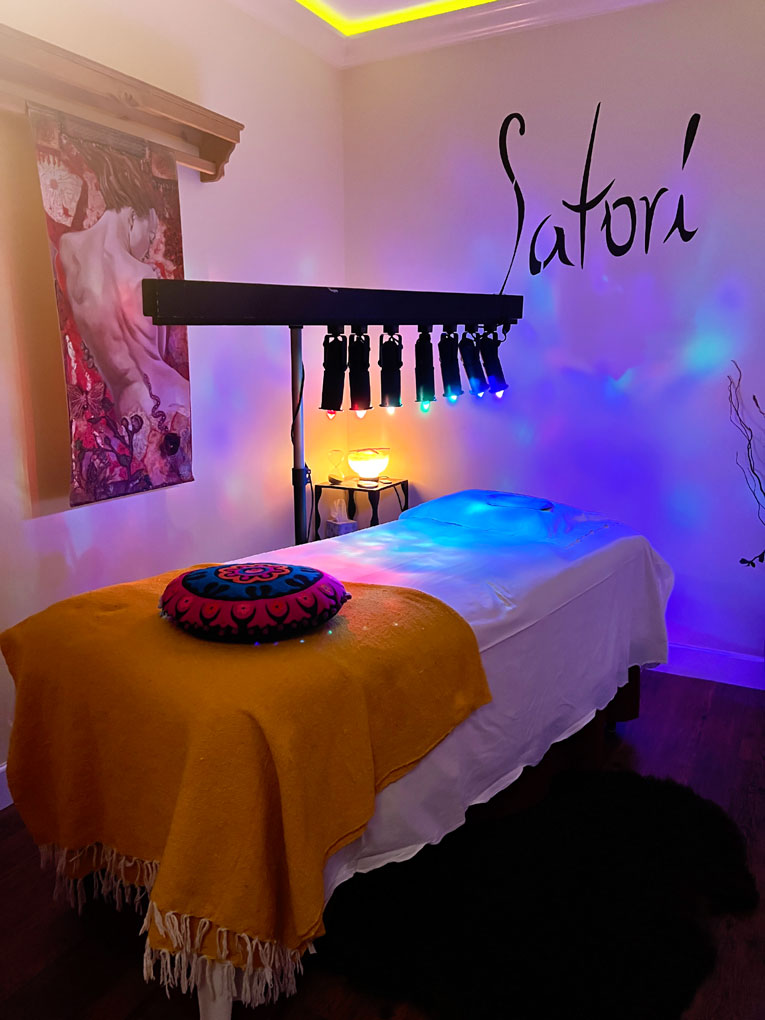 (West Hartford + online) Copper Beech Institute empowers the human spirit to flourish through mindfulness practice, social justice, and compassionate action. Their offerings will help you develop your life-saving mindfulness skills to reconnect with the things that matter most in life. 
They would like to welcome you to explore: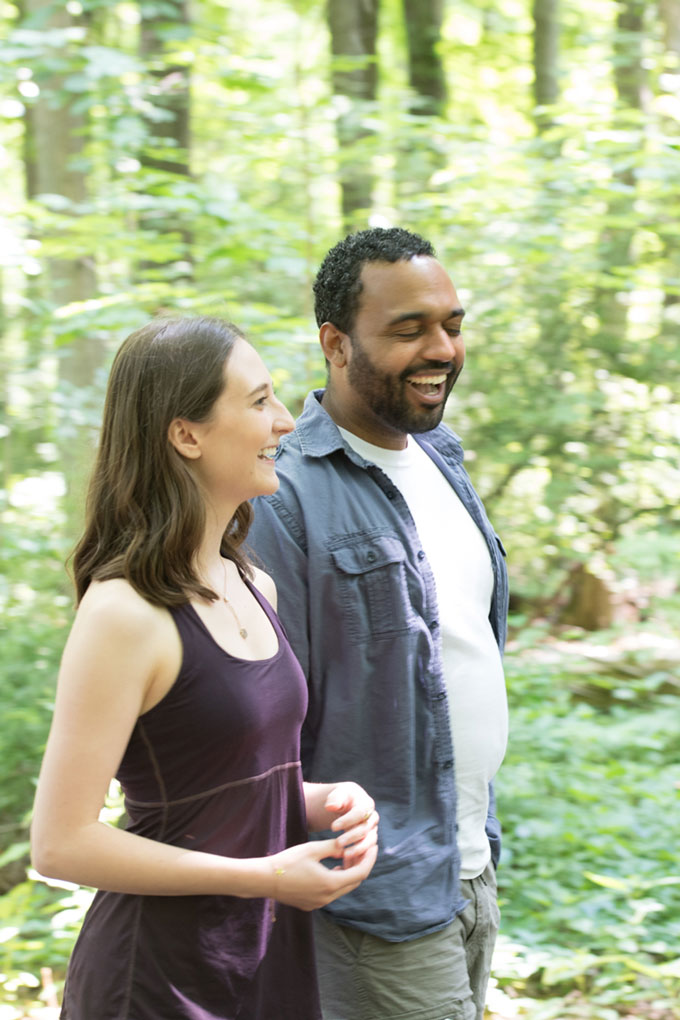 (New Milford) Skin + Tonic is a beautiful boutique offering exquisite skincare, wellness, and beauty treatments, plus supplies. They hand-select every product and treatment based on results and relaxation. Check out their new near, mid, and far infrared sauna that supports clients' health and wellness goals with several programs to choose from, like weight loss, detoxification, and heart health.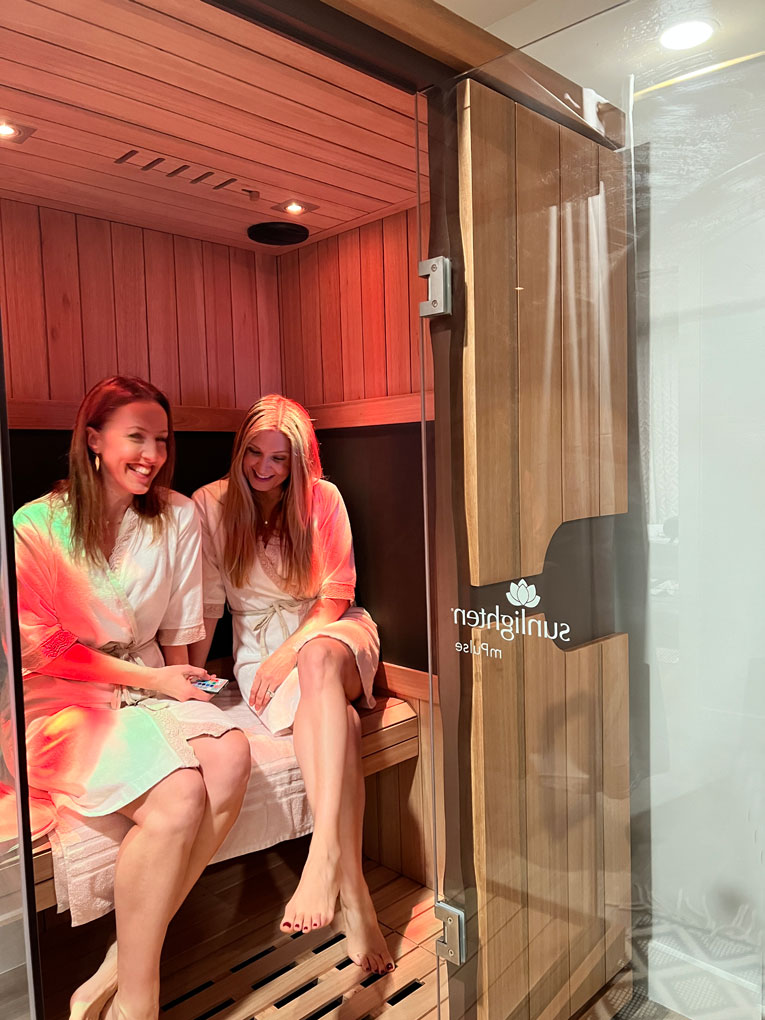 (Litchfield) Wisdom House is a not-for-profit interfaith retreat and conference center on 70 beautiful acres presenting programs & workshops in spirituality, wellness, the arts, and ecology. They offer hospitality to academic, civic, nonprofit, and business organizations. Book yourself some you-time at this welcoming & peaceful space for folks from all walks of life and spiritual traditions to find solace, support, motivation, and enlightenment.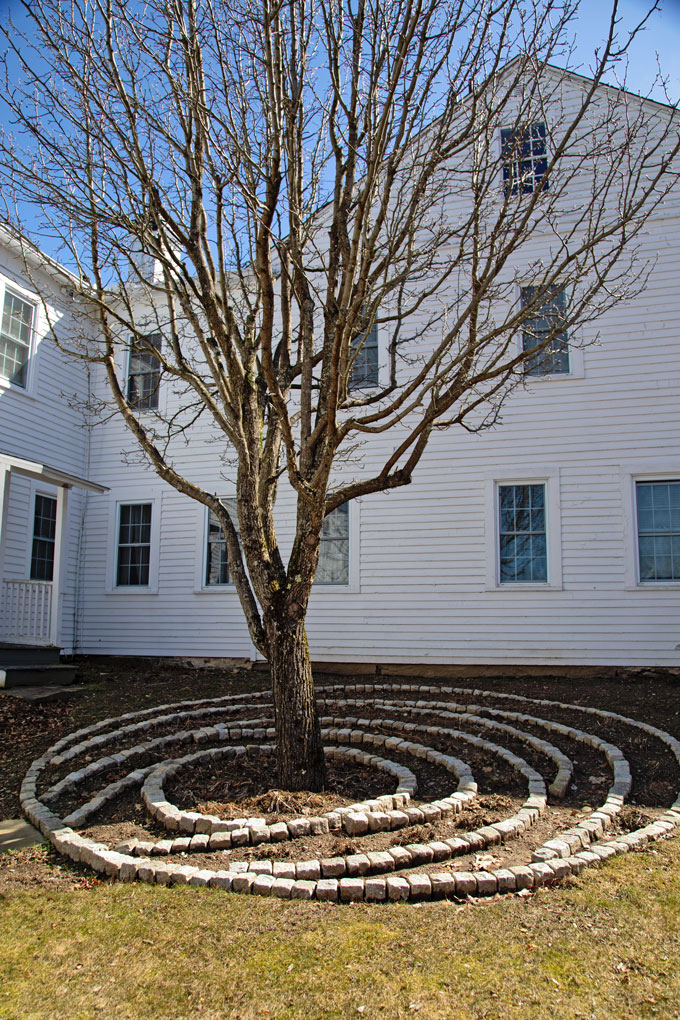 (Kent) Pay a visit to W. Rhythm Fitness and Wellness and you'll find a studio that guides and empowers individuals to live a long-lasting healthy lifestyle infused with positivity, vitality, and happiness. Through the practice of movement, energy work, and wellness solutions, it's not about burning calories, it's about sparking joy! Visit their website to find out more about private or semi-private sessions in Pilates on apparatus, personal training, yoga, yoga trapeze, and Reiki.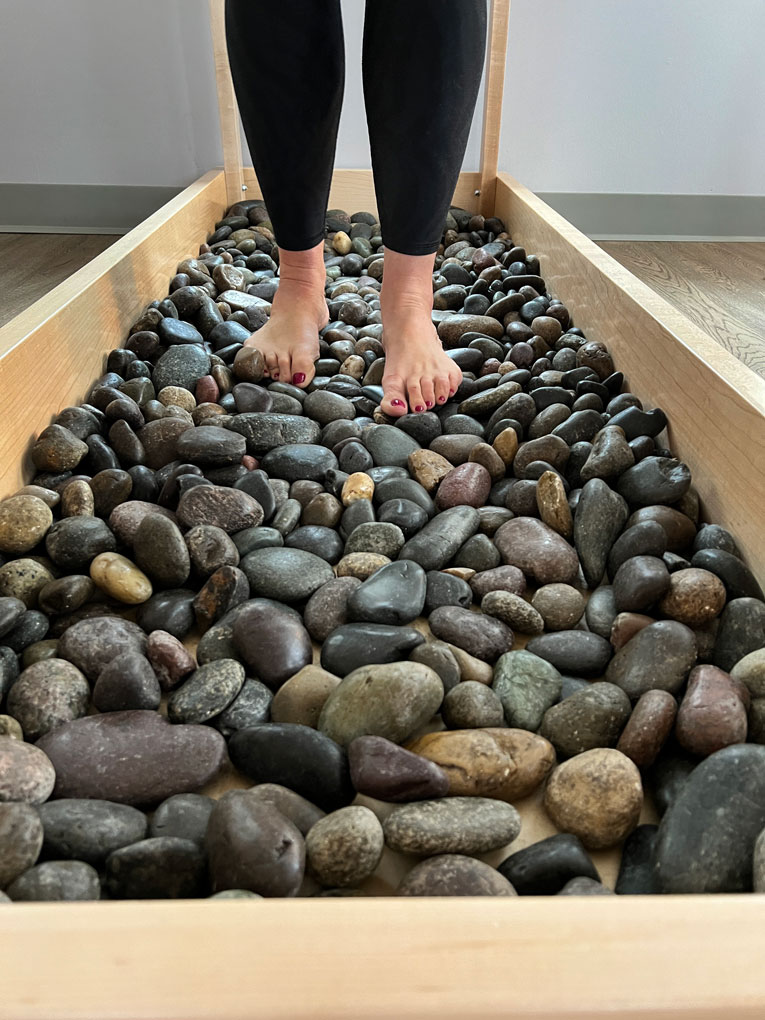 (Woodbury) Kate Sobotka brings her love and passion for skin by offering one-of-a-kind luxury facials customized to each client. From acne to anti-aging and everything in between. And from the pampering Luxury Facial to the remarkable HydraFacial, your facial needs are covered with Kate's magic hands. Forsythia Skin Care Studio carries its own organic skincare line as well as a selection of other organic and clinical lines.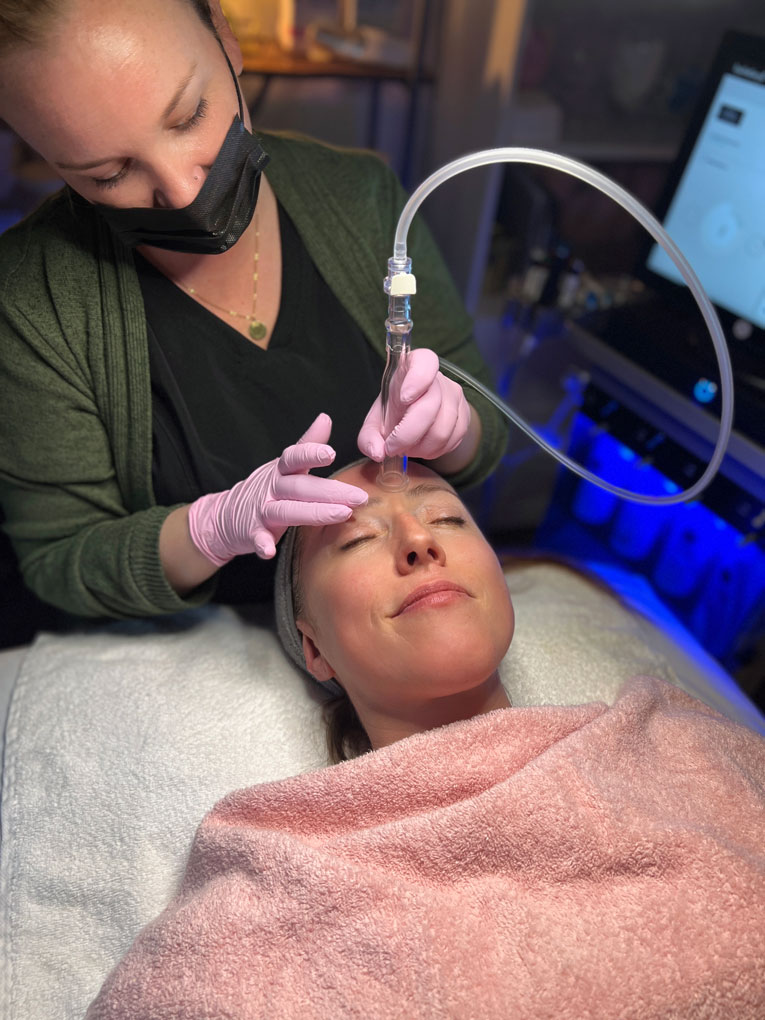 (Litchfield) Don't forget your makeup when you're working on your healthier lifestyle! Visit Linda in the old Jailhouse in the center of Litchfield – her studio is the coolest! The LuLu Face Company is a custom blend atelier for your skincare and cosmetic needs. Finally, you'll get the right shades for you made from organic & natural ingredients. They also offer skincare treatments and hair loss coaching.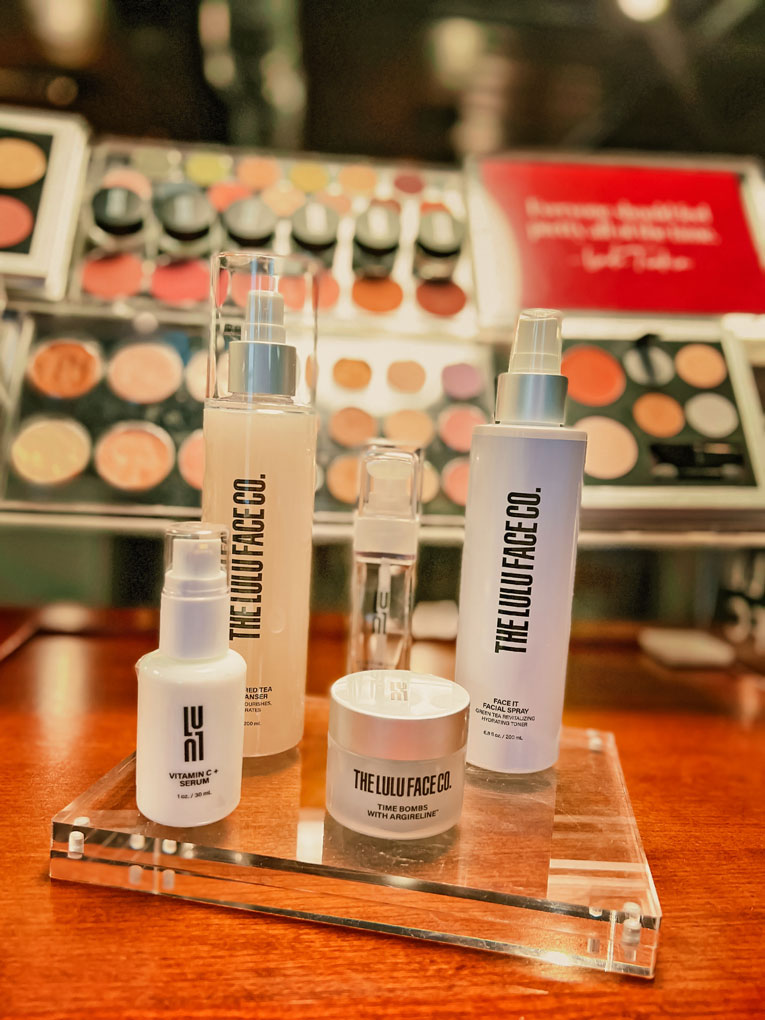 Besides oh-so-important blissful Zzzzs, Silk & Silver pillows by Juvea deliver a long list of health and beauty benefits too! We're talking hair protection and fewer morning wrinkles, thanks to silk. And thanks to the metal-infused silver and sustainable, cruelty-free 100% natural Talalay latex, this pillow is a natural immune system booster! Learn more here.
Our readers will get 20% off on JUVEA.com with the code: UNLOCKJUVEA20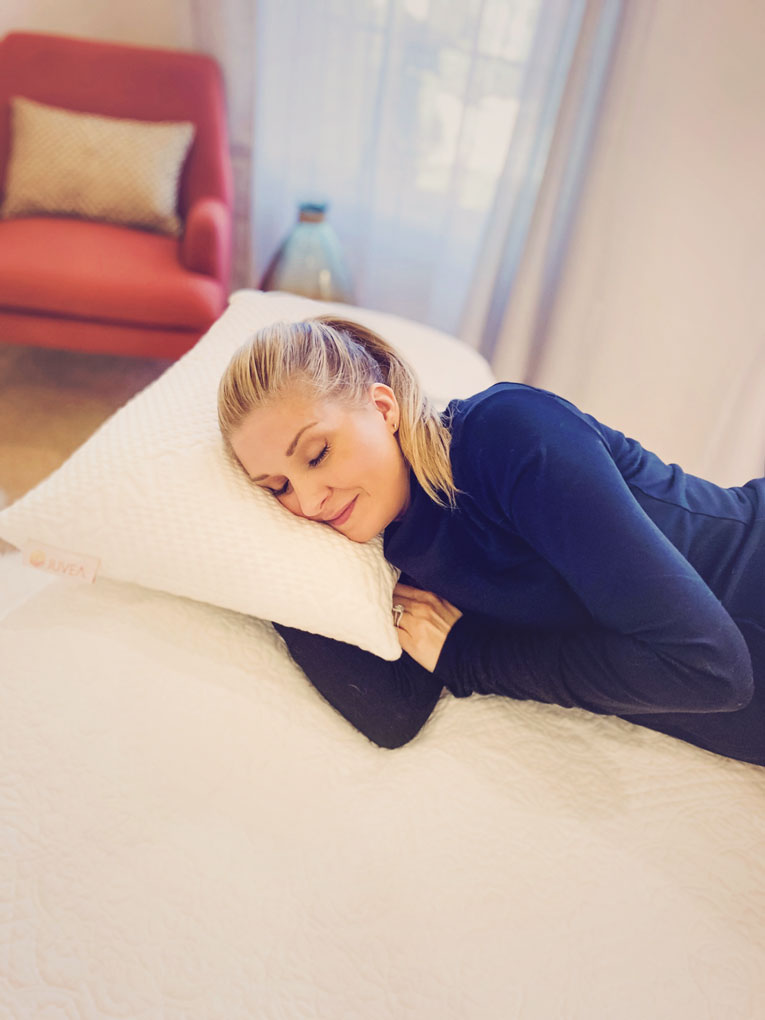 (Washington) Besides award-winning hair, Byrde + the b offers a luxurious array of beauty & wellness treatments. Book an appointment and try a lymphatic drainage contactless massage or Celluma Light Therapy session (like we're demonstrating below!). Or treat yourself to a traditional or acupuncture facial with customized treatments added on.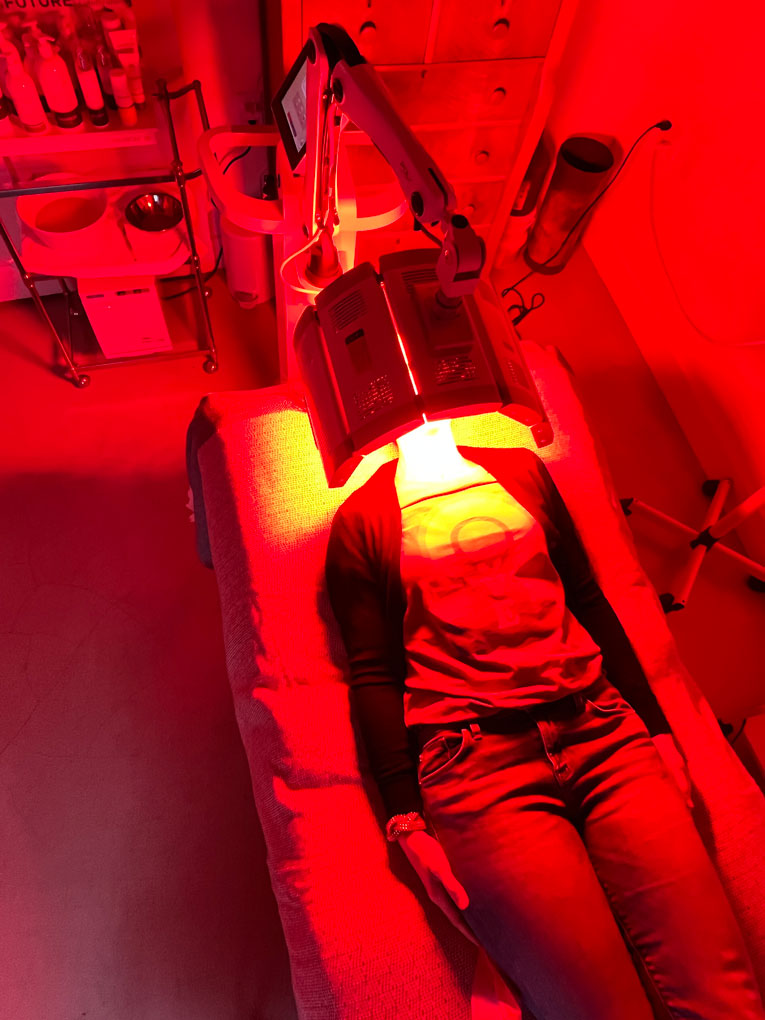 (Litchfield) Prima Wellness is a boutique healing space specializing in integrative licensed mental healthcare (traditional evidence-based psychotherapy combined with eastern, herbal, and somatic best practices). Jessica Ashoka Grant (psychotherapist + ayurvedic practitioner) and Michael Torrant (massage therapist, yoga instructor, + anatomy/physiology expert) have cultivated a collaborative partnership over the past 3 years with a specialty focus on holistic recovery from trauma, narcissistic abuse, PTSD, women's health + wellness, gut/brain functioning, ayurvedic + botanical medicine, curated special events, and worldwide retreats.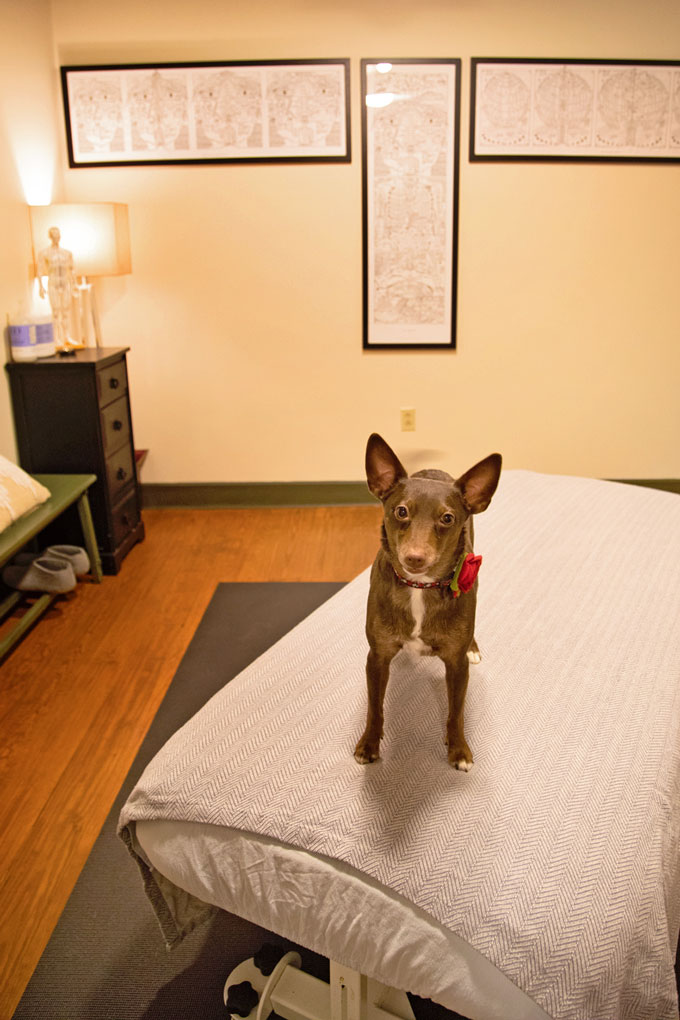 (CT) Erika Larskaya is Thérapeue, an At Home Massage and wellness coach who we LOVE! Regular massages can increase blood circulation to the tight areas of your body helping muscles to relax and heal. And stretching is essential for posture, mobility, and healthy blood and fluid circulation. Erika can combine massage with various stretching techniques, or stretching can be the focus of the session. Enjoy!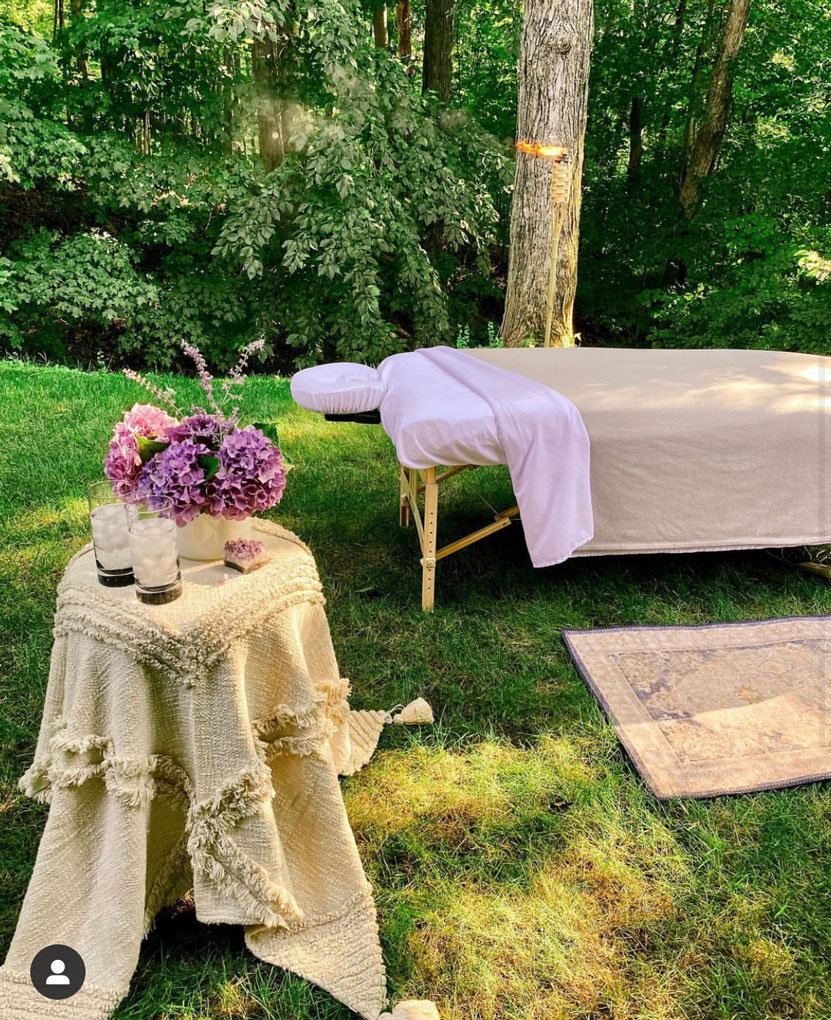 (Bethel & Newtown) It's important to make healthy eating a lifestyle and not a passing diet. If you live near a Boost Bowls, you're so lucky; they make it easy to eat well! All of Boost Bowls' offerings can be customized (make the salad of your dreams!) and can accommodate most dietary restrictions. Quick, healthy, fresh food, and so yummy! 👌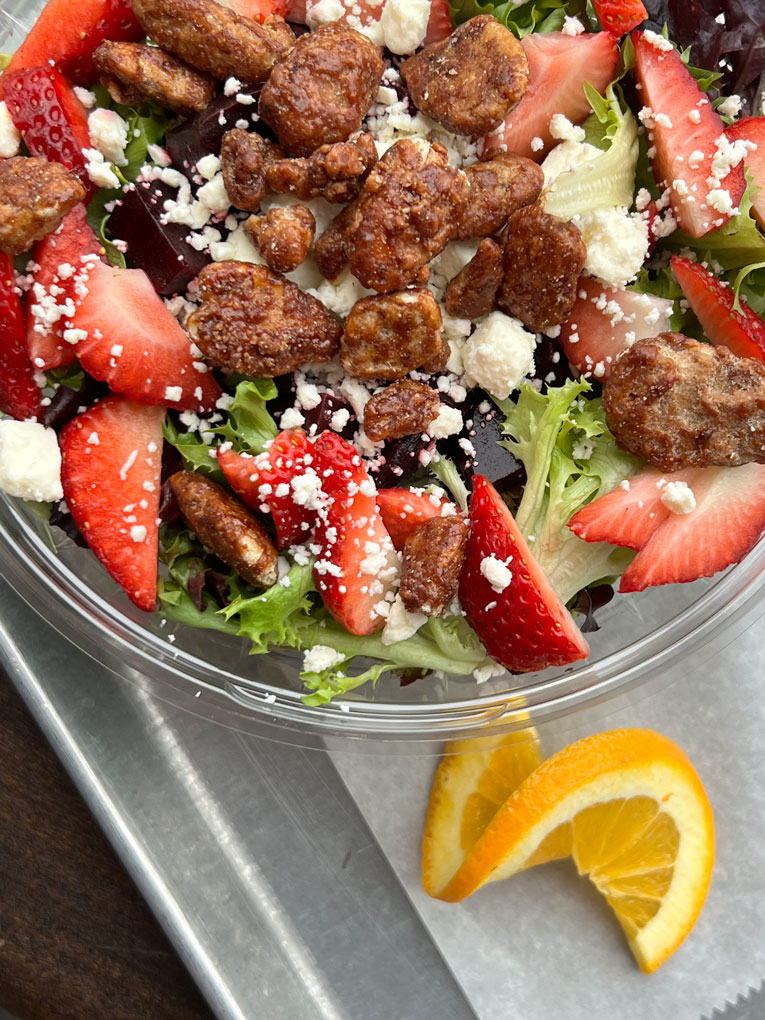 (Milford) Enter a peaceful and tranquil space at Revive Salt Therapy & Wellness and enjoy one or a combination of experiences. There's the Moroccan Salt Room with Halotherapy, infrared sauna, and a new Quantum Resonance Crystal Bed. Check out their site for affordable membership plans and workshops that take place in the salt room.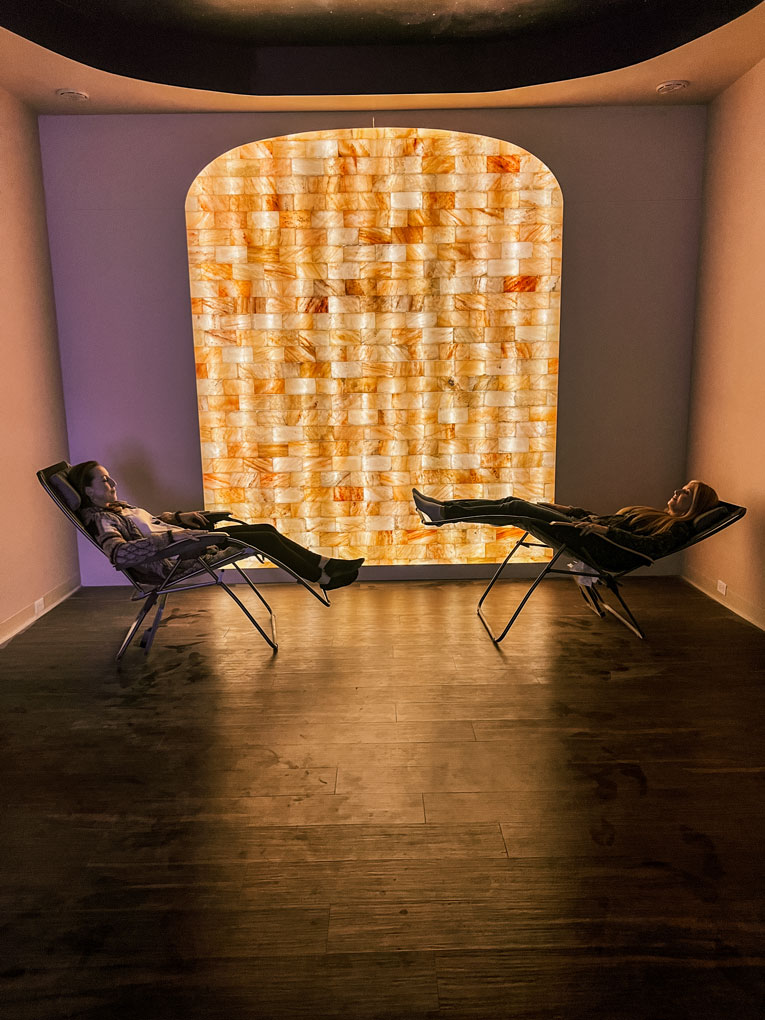 ---
2022 Unlocking CT Wellness Guide is a sponsored post