Do you have jewelry you don't wear that's gathering dust in a drawer? Maybe you've inherited some pieces from family that you love, but they aren't quite to your taste? Or, you're ready to put a ring on it! Allow us to introduce you to 21C Designs. We visited Jaime Polk & Katherine Rosenberg-Pineau at their private studio space in Madison to learn how they make jewelry dreams come true!
This post is sponsored
Your jewelry – reimagined!
Katherine and Jaime are 21C Designs, a full-service jewelry atelier that creates and reimagines custom fine jewelry. They specialize in engagement rings, wedding bands, and redesigning jewelry.
You can make a private appointment to chat about the possibilities, and the consultation is free. They also offer appointments at your home as well as small parties for 5- 6 friends! They'll assess your jewels and your style and sketch out ideas for new pieces. They design, manufacture, and appraise what you have and come up with suggestions, or follow your design & imagination. And in the upcycling process, they manage the removal of stones, melt any precious metal, and can even help with the resale of unwanted fine jewels.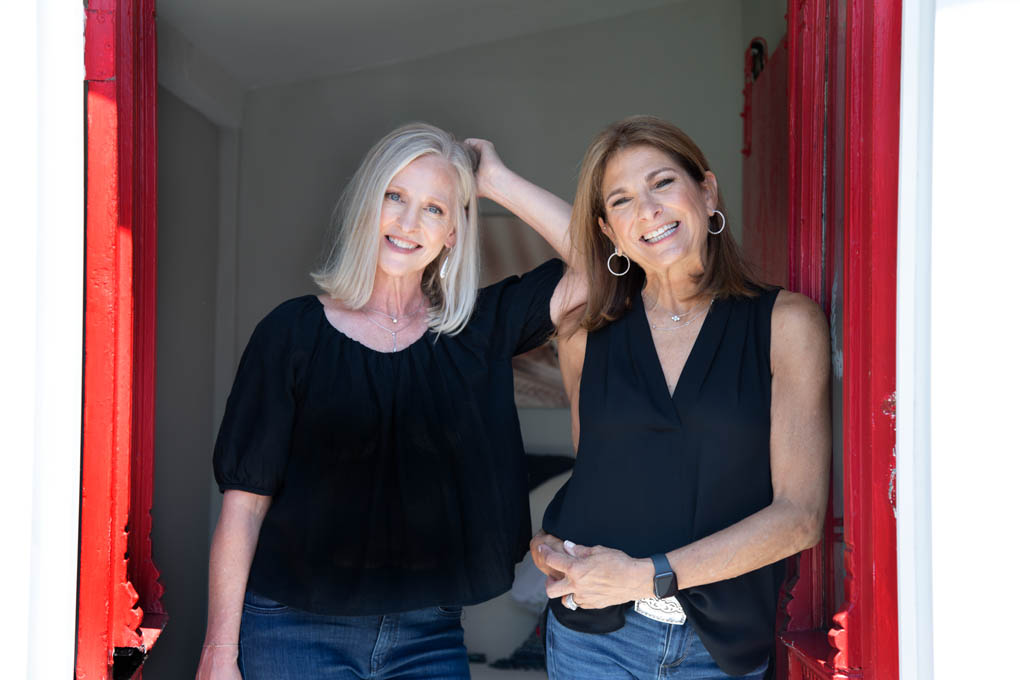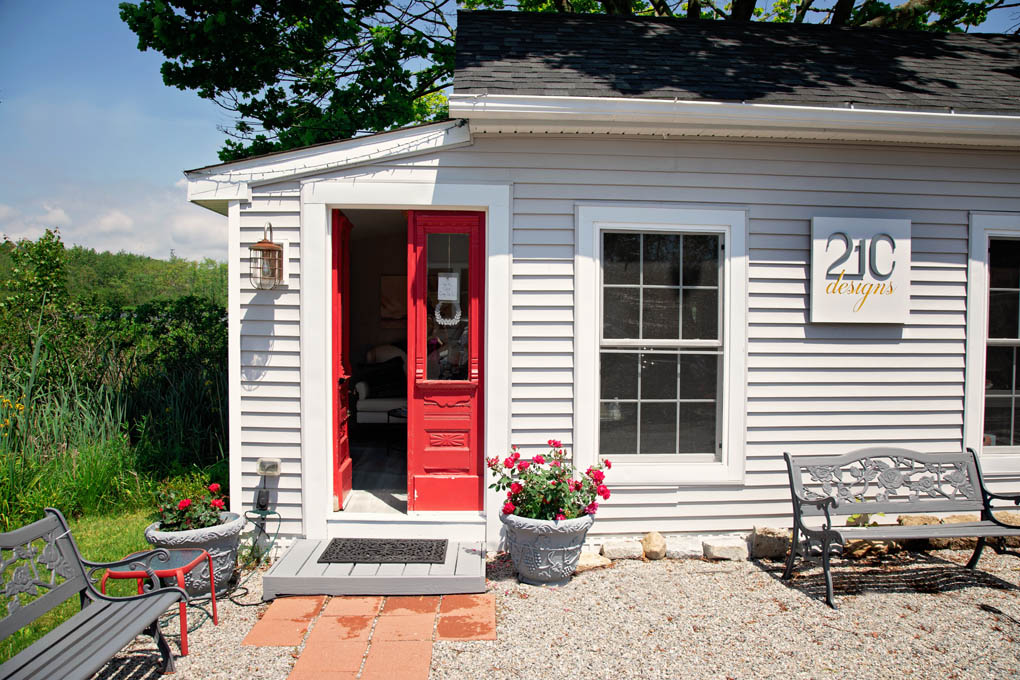 The studio is nestled behind a stretch of cute shops in downtown Madison at 693 Boston Post Road. Enjoy some beautiful zen scenery as you have your redesign experience!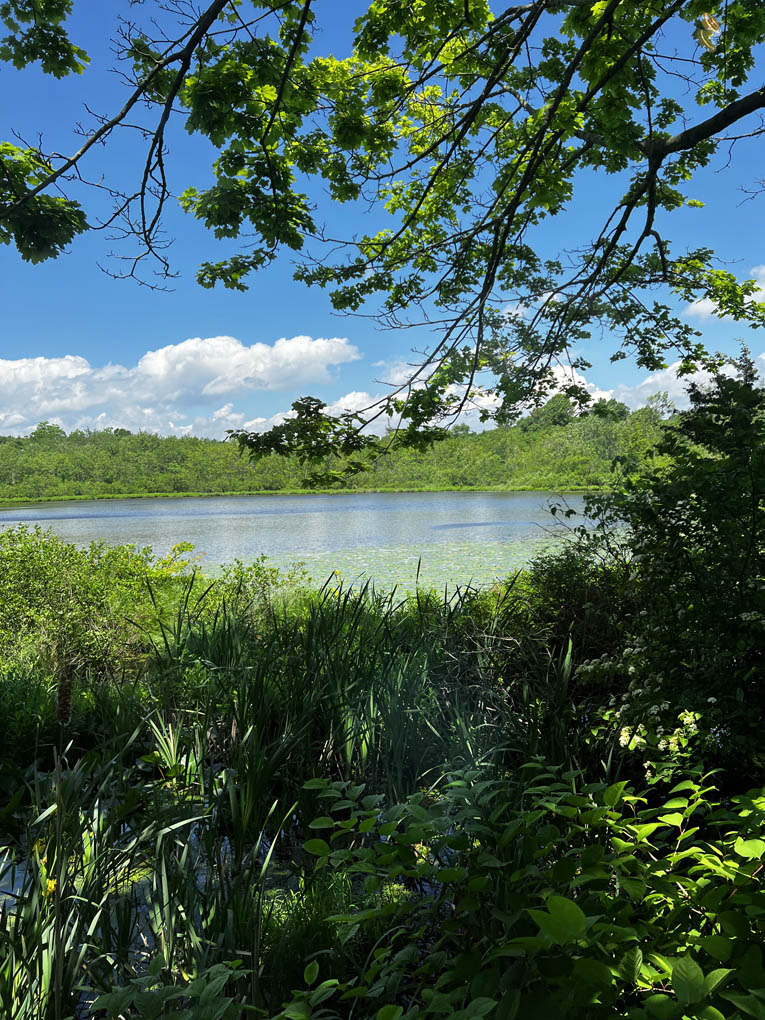 Transform old & unworn jewelry into beautiful forever pieces!
If you've been thinking about doing this for a while…take the first step!
Visit the studio to chat. Thursdays, Fridays, and Saturdays, and by appointment.
Book a home visit or virtual consultation if you'd rather not carry your gems around.
Host a fun party for you & your pals to have your jewelry assessed & redesigned on the spot. Just add wine & nibbles!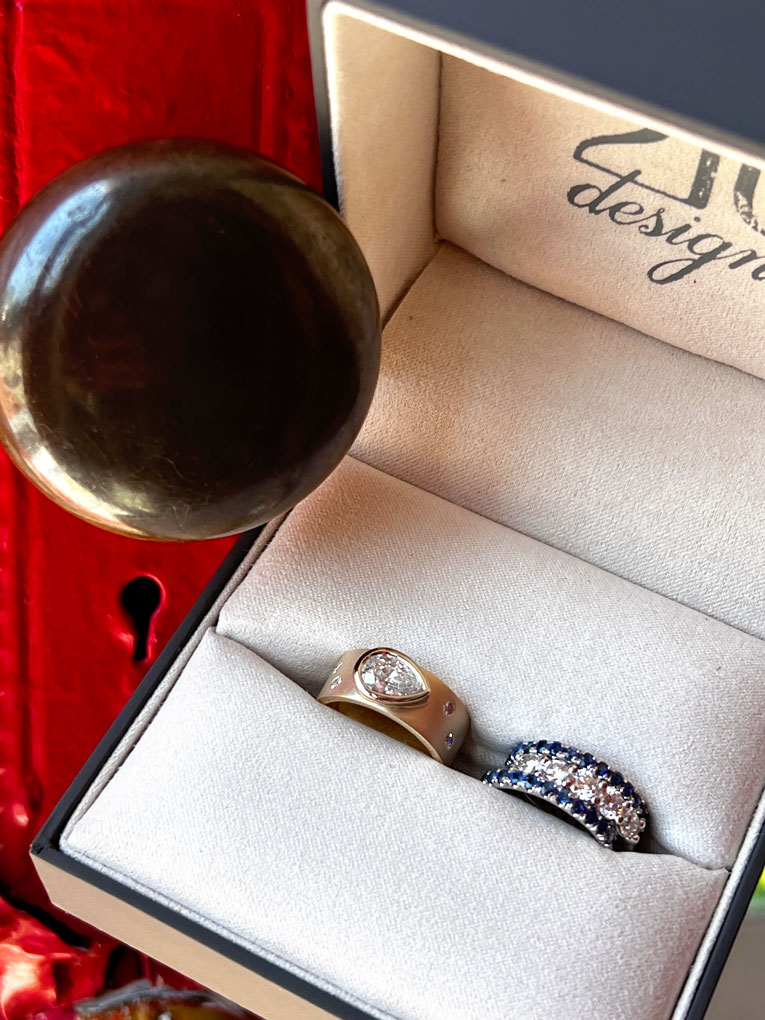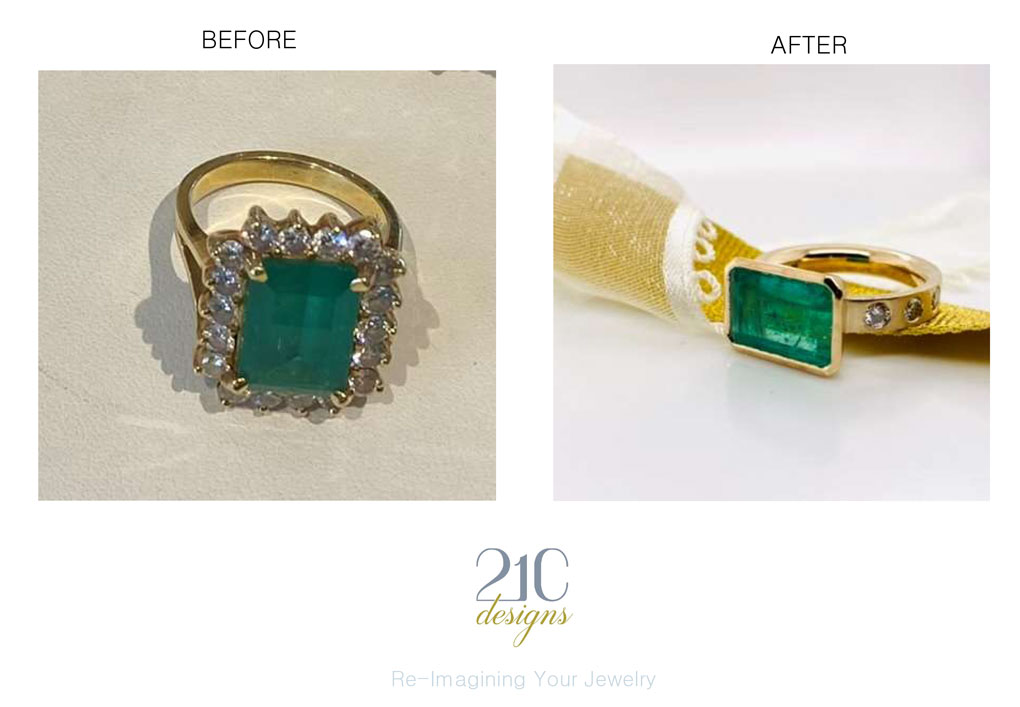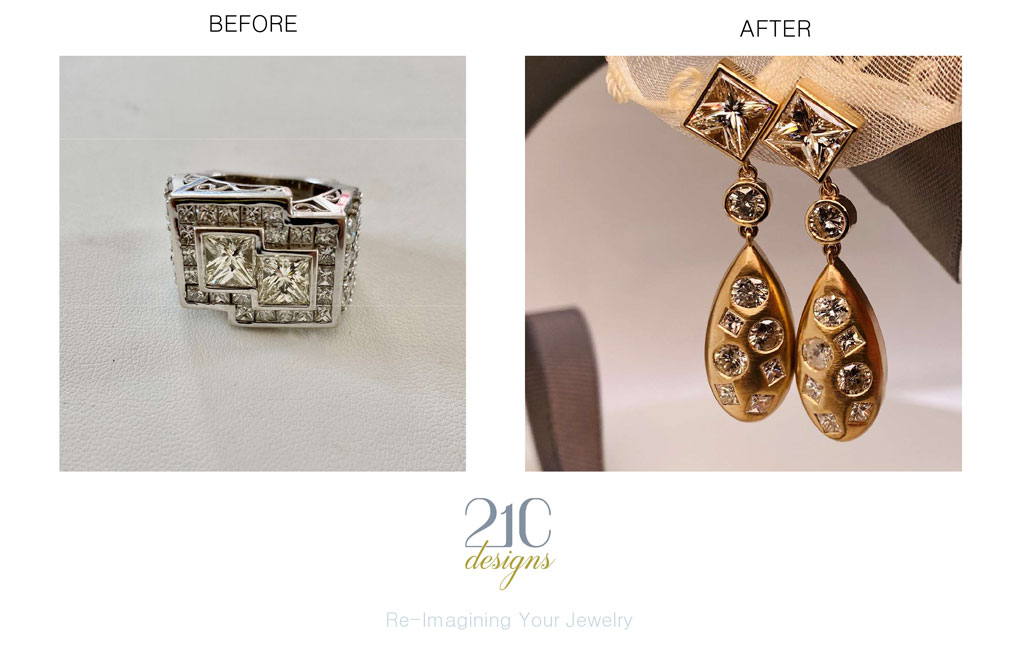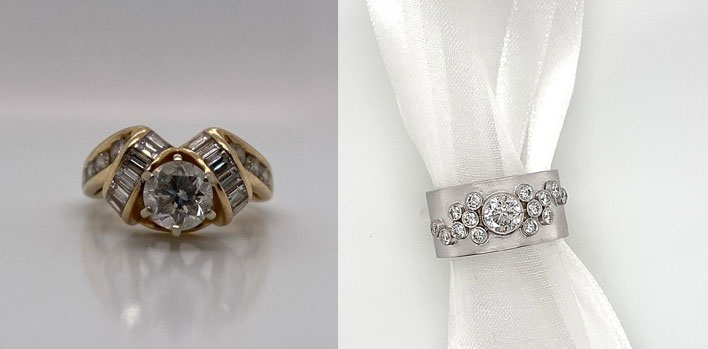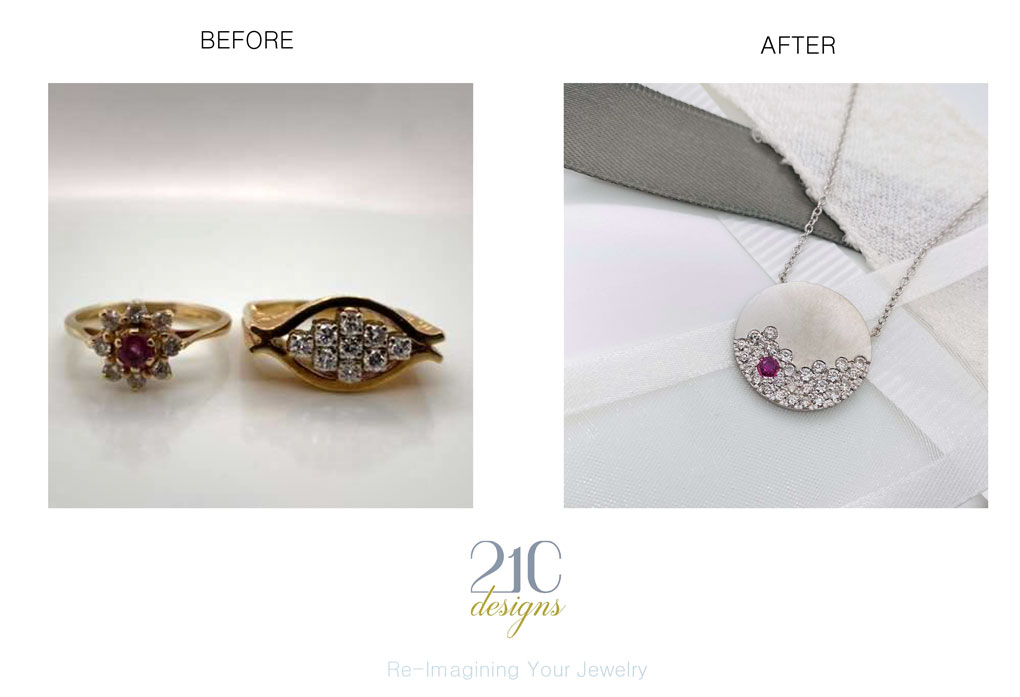 Friends & business partners
Katherine & Jaime both spent most of their careers working for large brands and manufacturers in the wholesale jewelry trade. They were frustrated with the lack of innovation in the industry, so they joined forces and started 21C Designs 5 years ago. FYI, 21C stands for the 21st Century!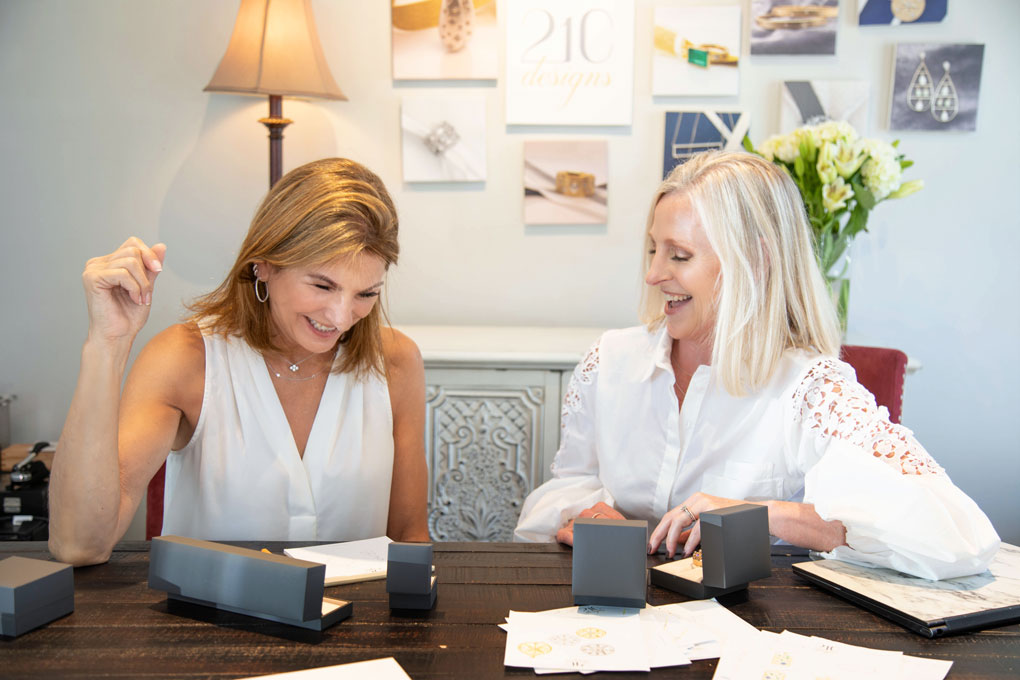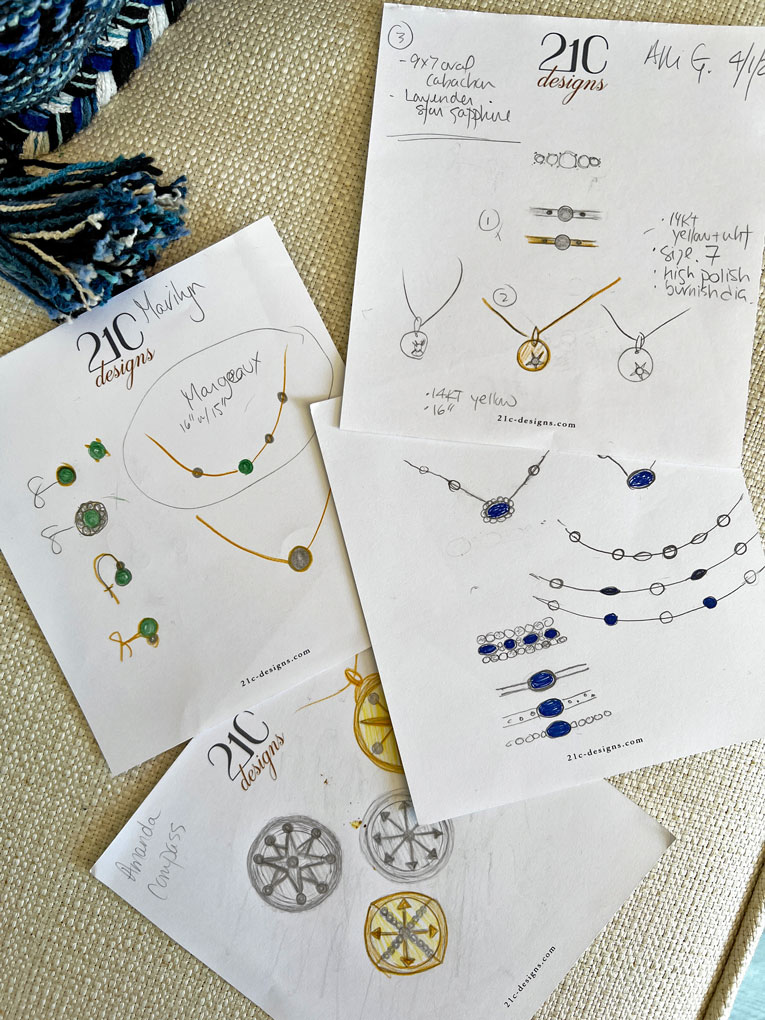 They create, recreate, and make beautiful, fine jewelry that is wearable every day. Jaime and Katherine love to apply their expertise & aesthetics to their customer's style.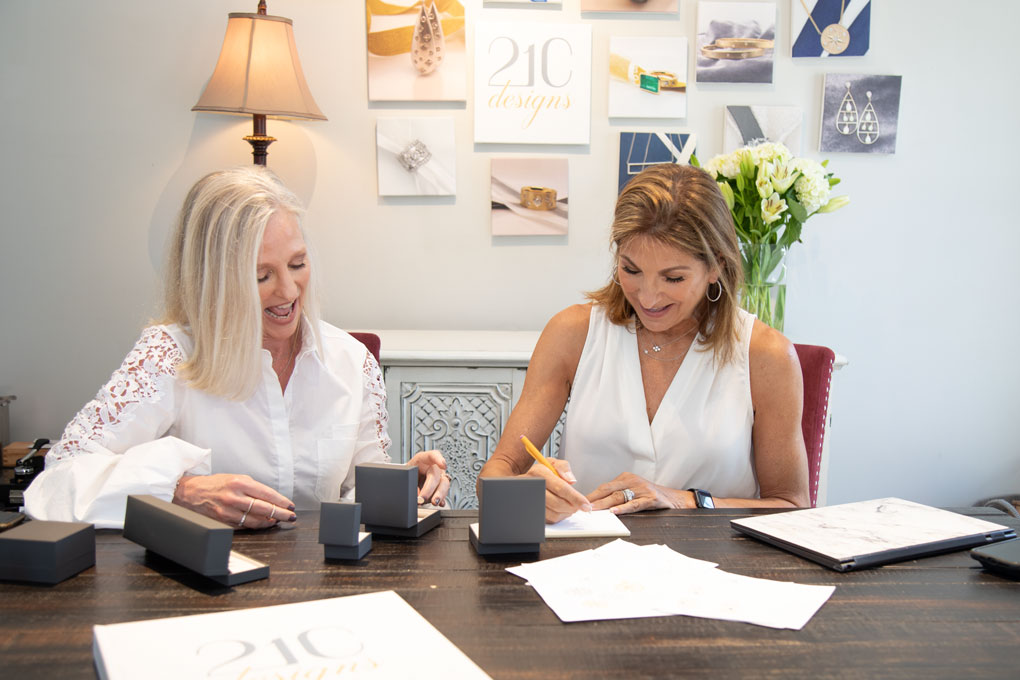 Creative earrings, jewelry for guys, multi-generational collections – they do it all!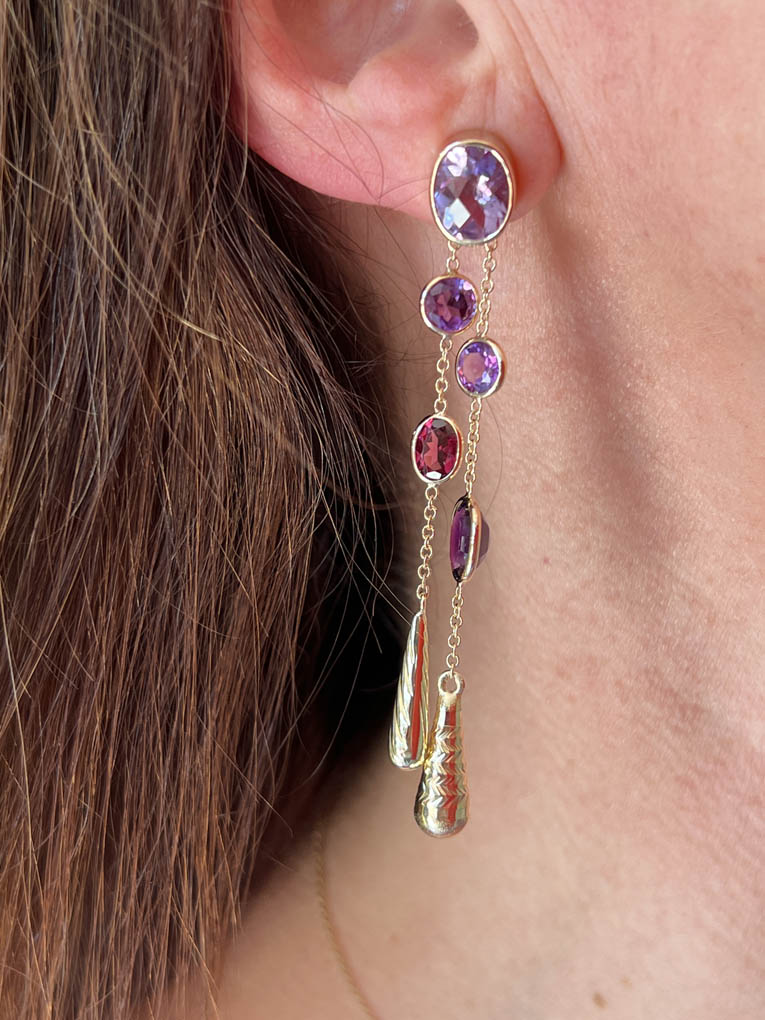 A grandmother, granddaughter, and daughter can come together to meet with Katherine & Jaime. Let them come up with something that you all can wear. ❤️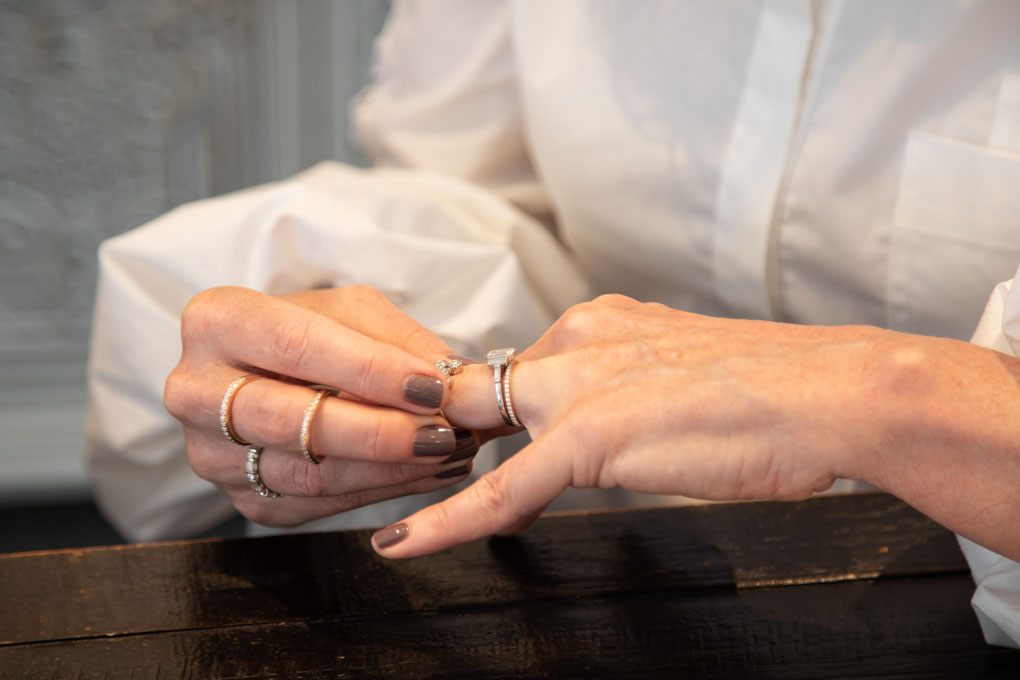 Diamond experts
And a lot of fun to be around! With many impressive years of experience and training, Jaime & Katherine know a LOT about diamonds. They also LOVE them and love to share their knowledge!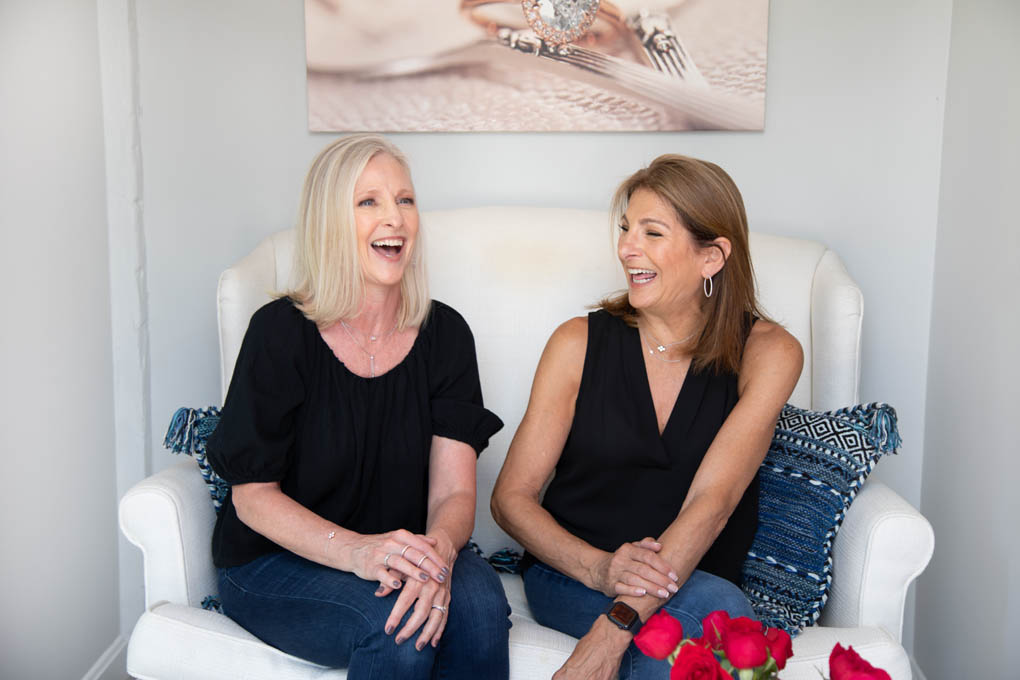 They taught us so much! Like…
There are 2 diamonds out there. There's a mined diamond that comes out of the earth and there's a lab-grown diamond. They sell both!
They believe the cut makes the biggest difference.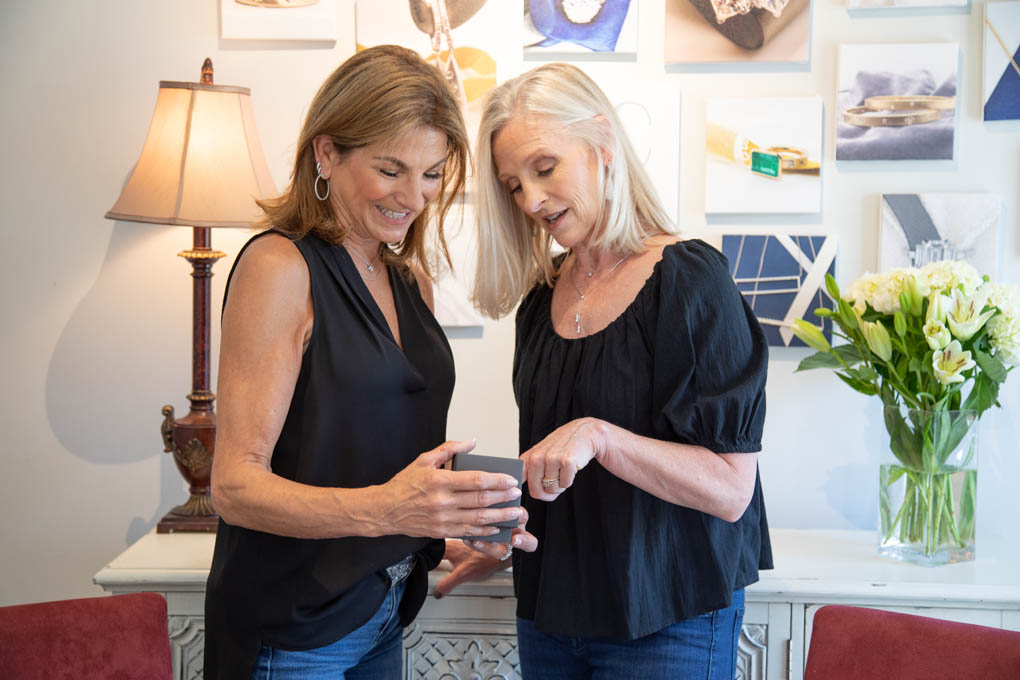 Brides out there want to know, what's trending?
Lab-grown diamonds! Buy the house, have the experiences, AND get the diamond ring!
Bezel settings and baguette side settings are very popular right now.
The round-cut diamond is still the most desirable and brilliant 💎.
Montana sapphires.
White gold over yellow gold.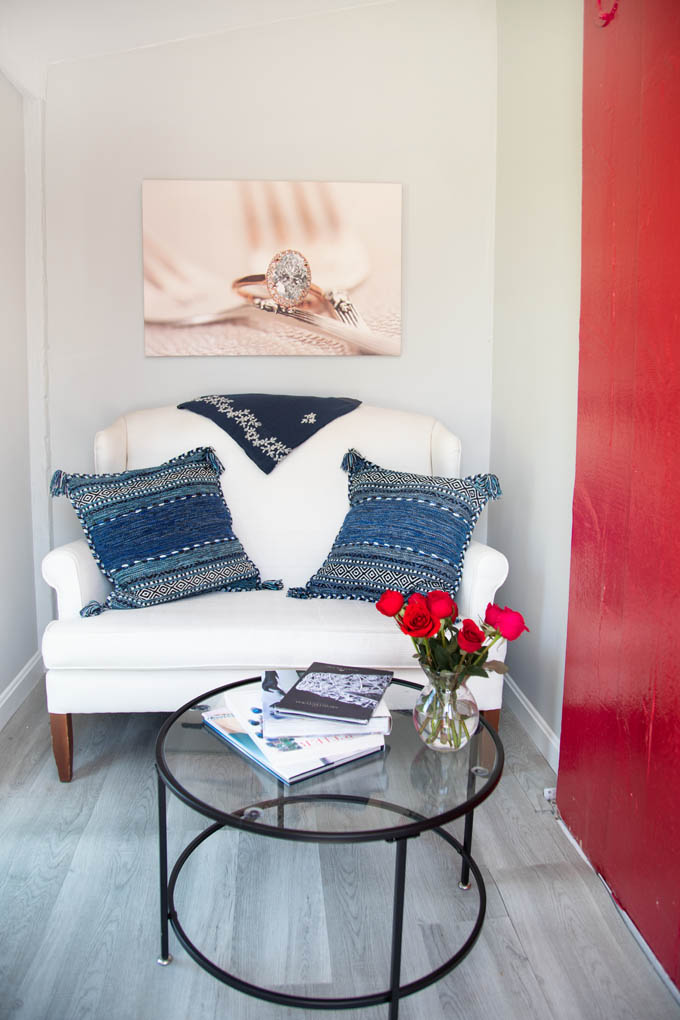 Go give them a follow on IG @21cdesigns
---
21C Designs – 693 Boston Post Road, Madison, CT 06443
Pics: Lora Karam (except as for before/afters provided by 21C Designs) / Words: Bev Canepari