Bistro Bridgewater, housed within the Bridgewater Village Store, is serving wine, beer, and spirits, for the first time since the town went dry in 1935. Besides that claim to fame, Bistro Bridgewater is serving THE most amazing menu of seasonal, fresh, locally-sourced food. Reader beware – serious, we mean serious, food porn to follow.
When we heard that the town of Bridgewater had ended prohibition and was a Footloose town no longer, you better believe we wanted to say cheers to that!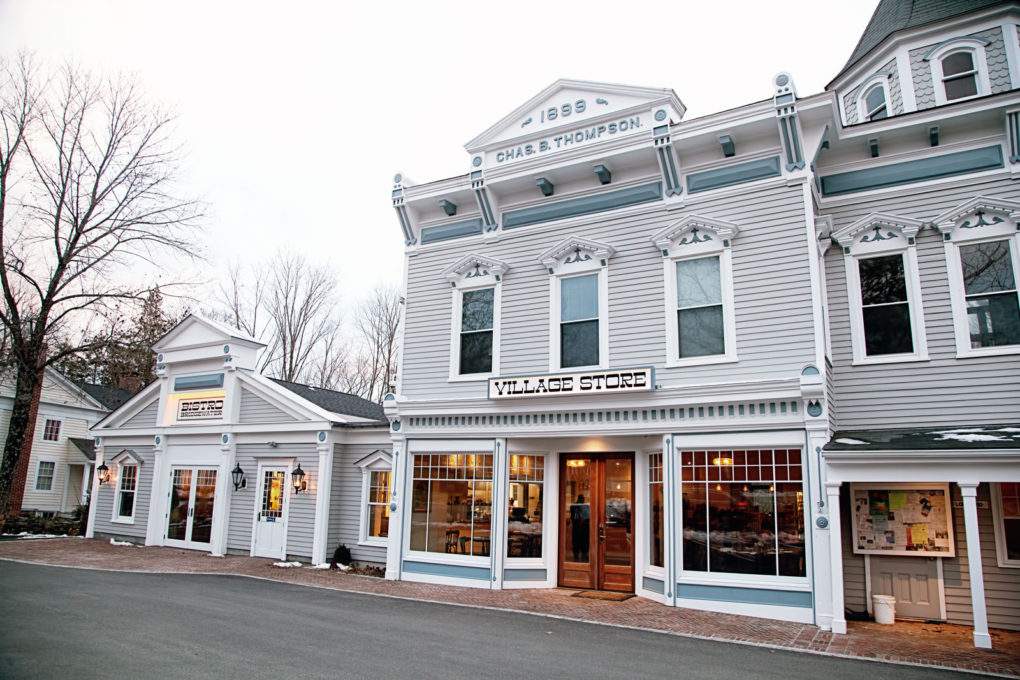 That's historical!
The Bridgewater Village Store began life in 1899 as Thompson's Factory – one of the very first mail order businesses, producing soap. Since then, the building has been an emporium, a country store, and the birthplace of Bridgewater Chocolate. Always a town landmark, check out the complete and interesting history here.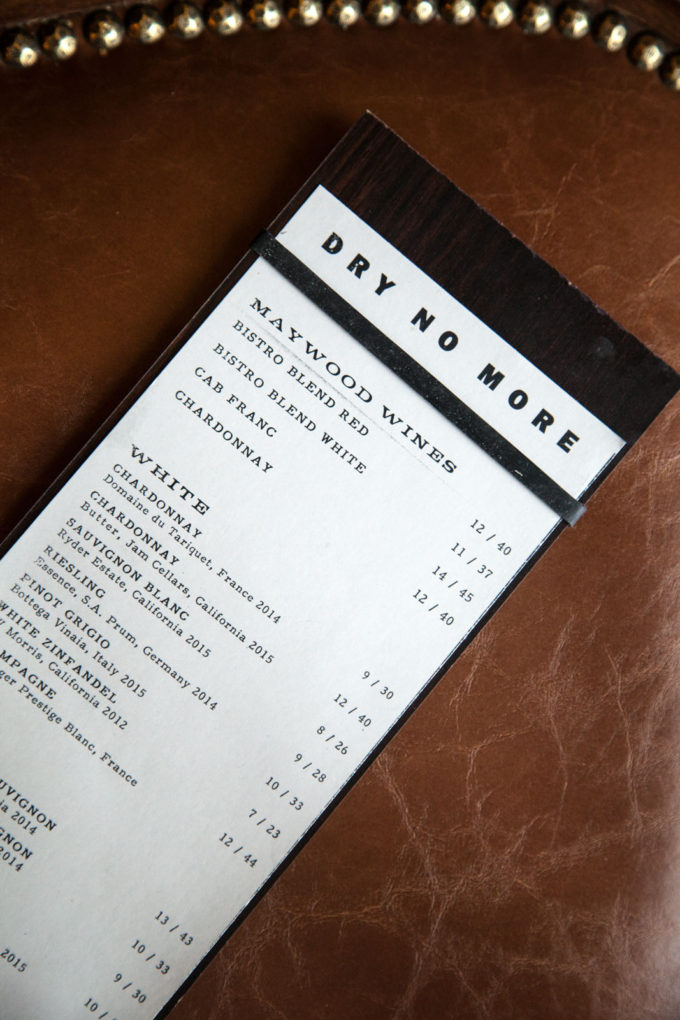 Cheers!
Current owners, and Bridgewater residents, Leni and Peter May have owned the building and Village Store business since 1989. When they were looking to breathe some new life into the establishment they asked the locals what they wanted; what they really, really wanted. The answer was dinner and drinks!
One complete and incredibly tasteful renovation later, the Village Store reopened in the summer of 2016, and the Bistro was born a few months later in the fall.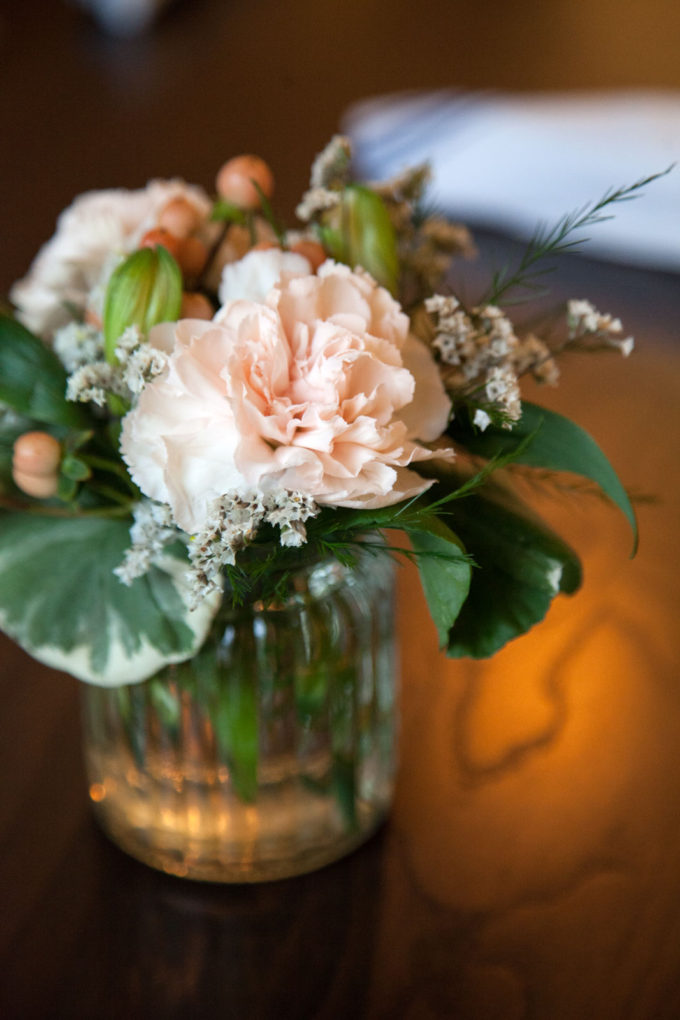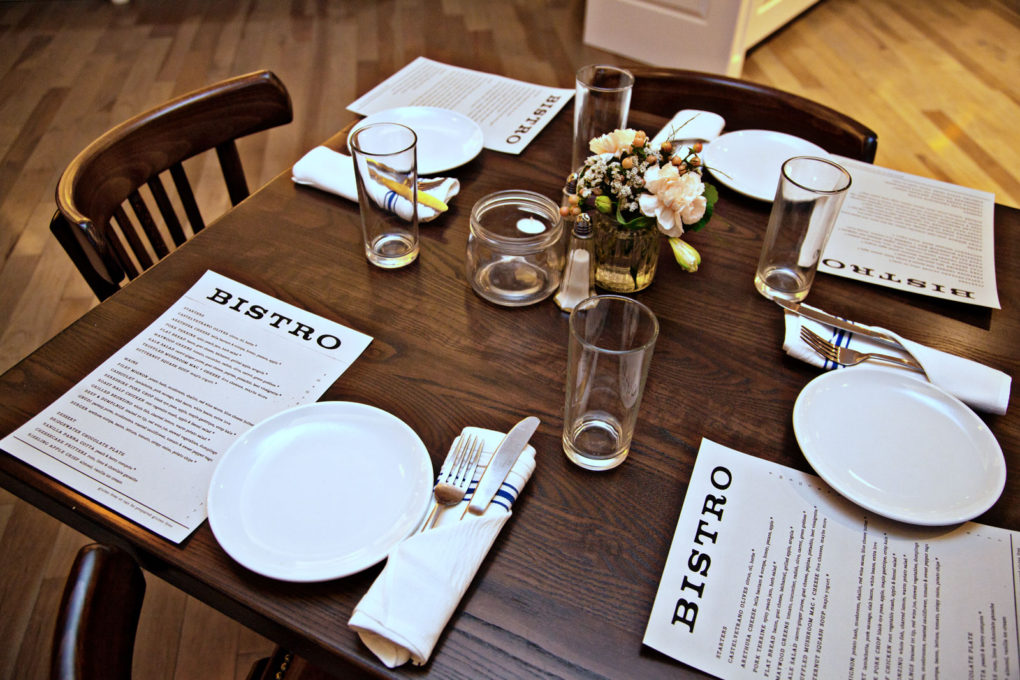 Transformation Thursday…
Thursday through Sunday, actually. Between 5 and 6 PM, the Village Store dining area transforms before your very eyes (if you happen to be there, as we were) into its Bistro alter ego. The specialty sandwich and all-day breakfast menu move aside, making way for the fancier Bistro dinner menu. Tables are set, cloth napkins come out, candles are lit, and Bistro-esque music starts to play. It was really quite a thing to behold!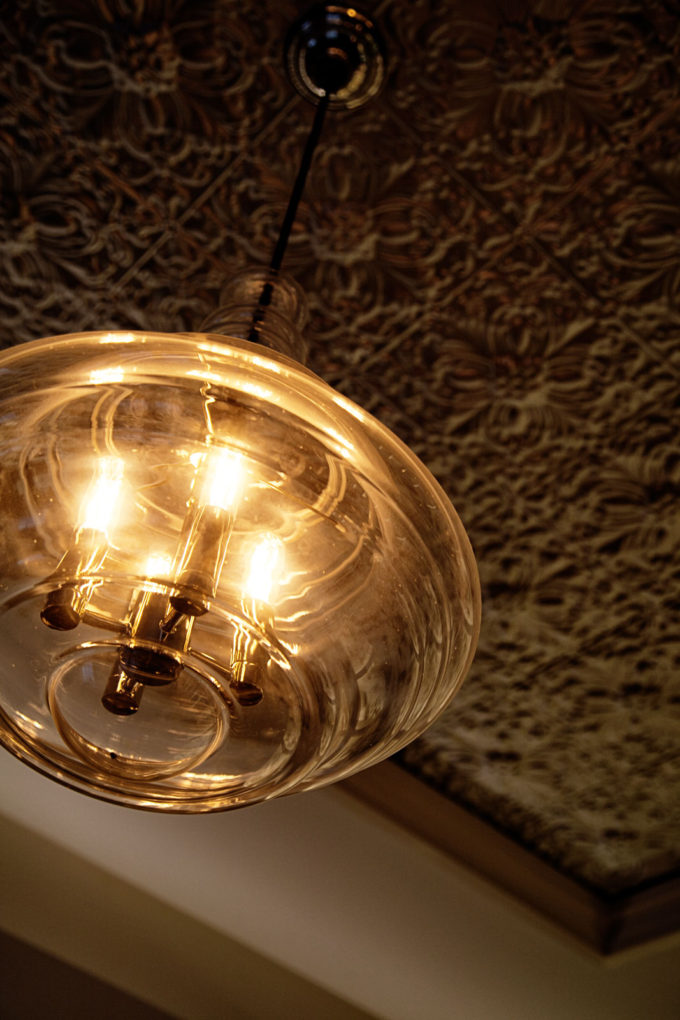 Wine
Many items sold in the store come directly from local Maywood Gardens, including this delicious Cabernet Franc we tried. In addition, many of the ingredients used in the Bistro menu also come from Maywood Gardens and from other surrounding farms.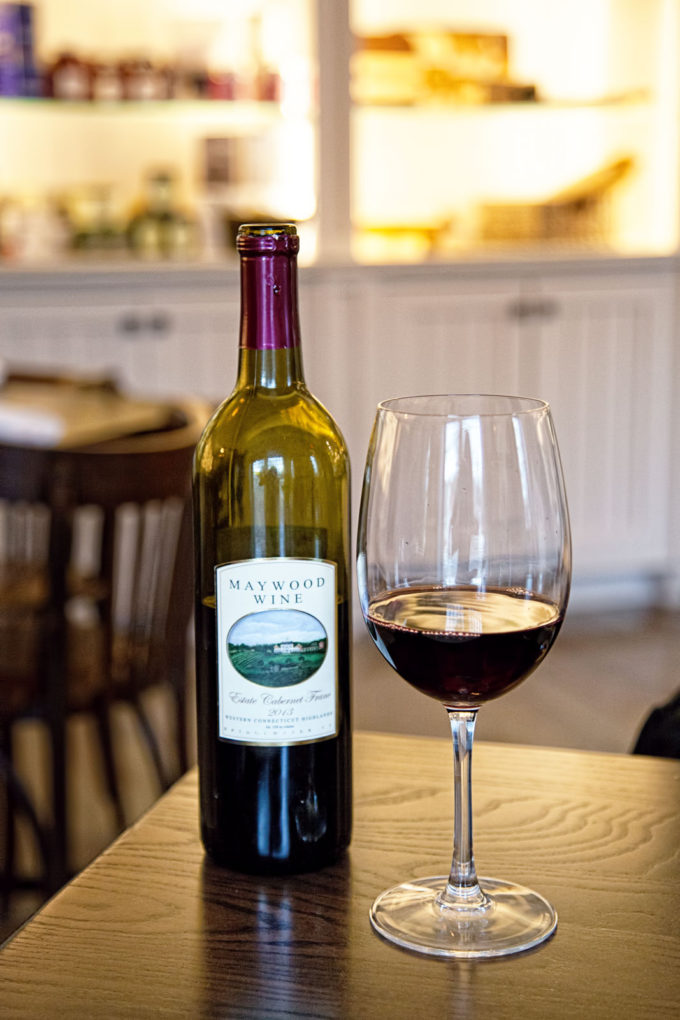 What we ate…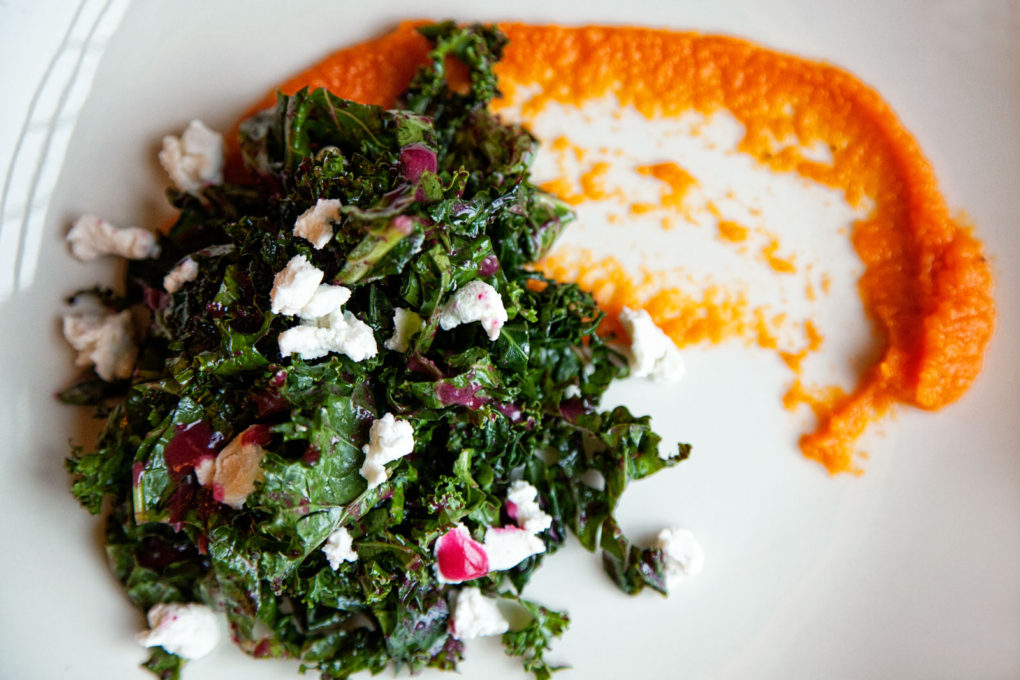 Kale salad – carrot-ginger puree, goat cheese, pepitas, pistachio, and beet vinaigrette
Oh, kale yeah! They kale'd it with this salad! Sorry…not sorry, so good.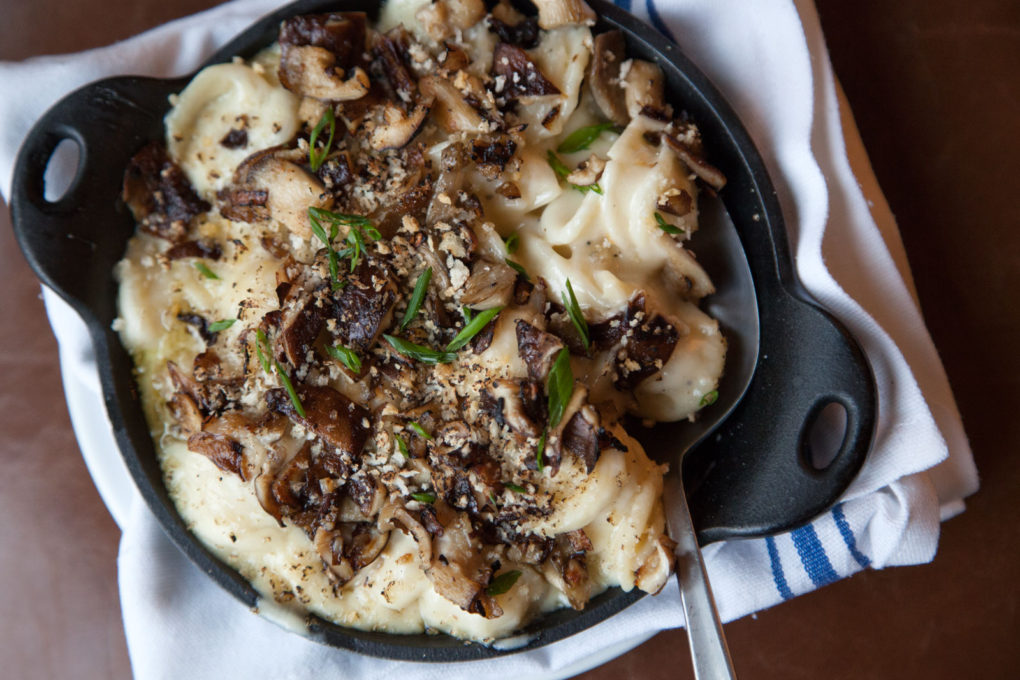 Truffled mushroom mac + cheese
Oh, OMG I have never seen Lora so crazy over a dish. This was the cheesiest, truffle-iest, tastiest mac+ cheese she's ever had and will remember it forever. Should have seen her guarding her doggy bag. [Lora's note: So I have a thing for truffle anything…]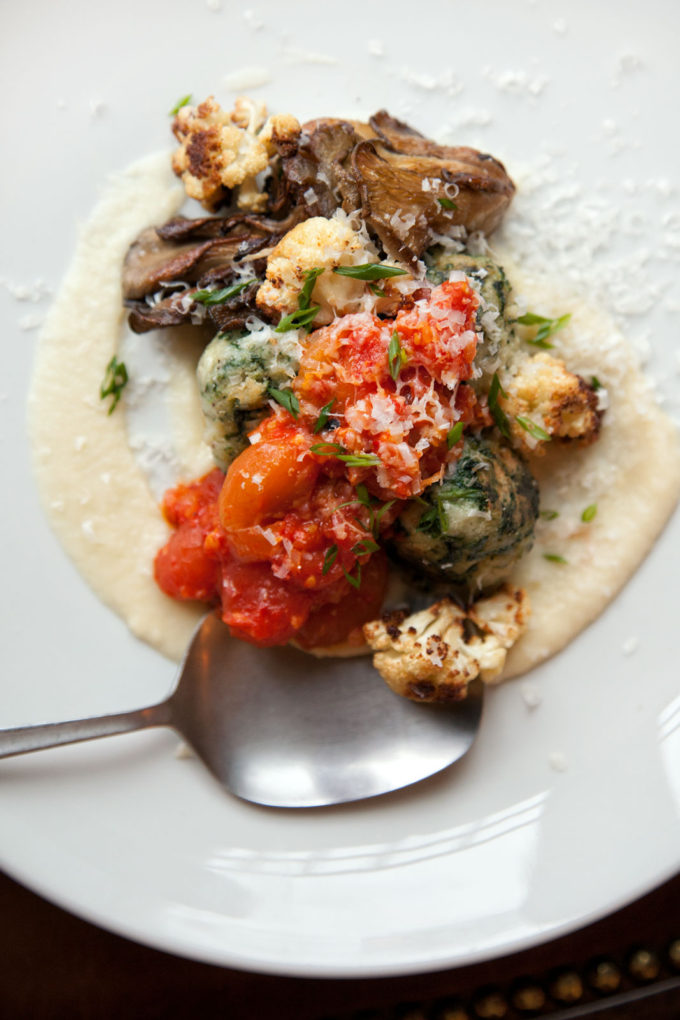 Gnudi – parsnip puree, mushrooms, roasted cauliflower, tomato and sweet pepper ragu
Gnudi, we were told, is like an inside out ravioli.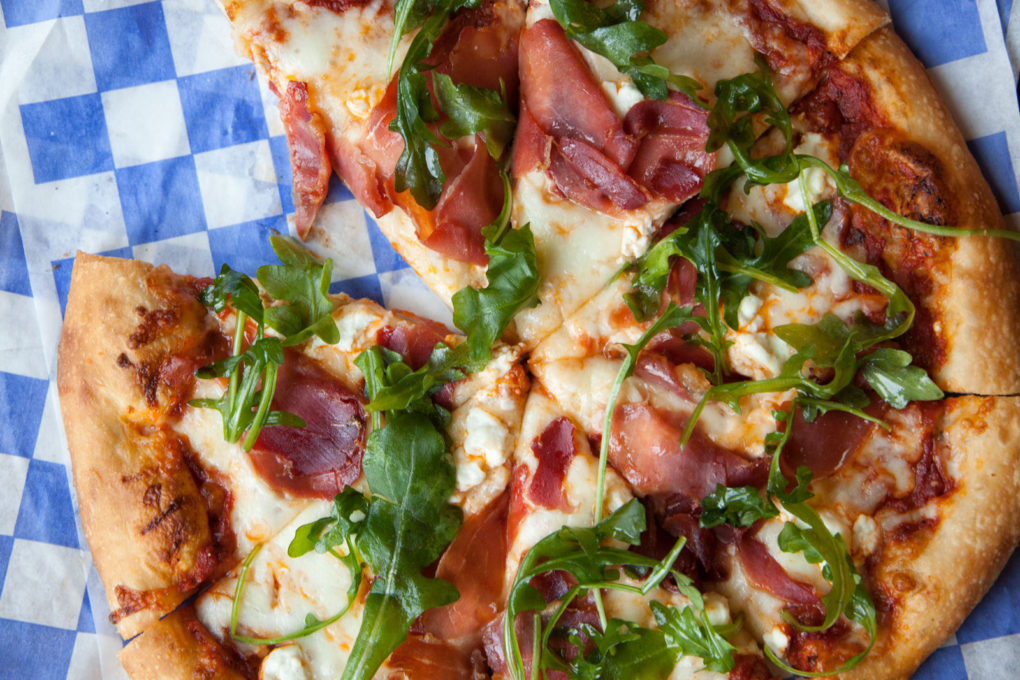 Pizza! Serrano ham, arugula, goat cheese, and a great doughy crust
Bistro Bridgewater has a separate pizza menu offering a variety of 12″ pies. As with all the menu offerings, customers can eat in, or order to go!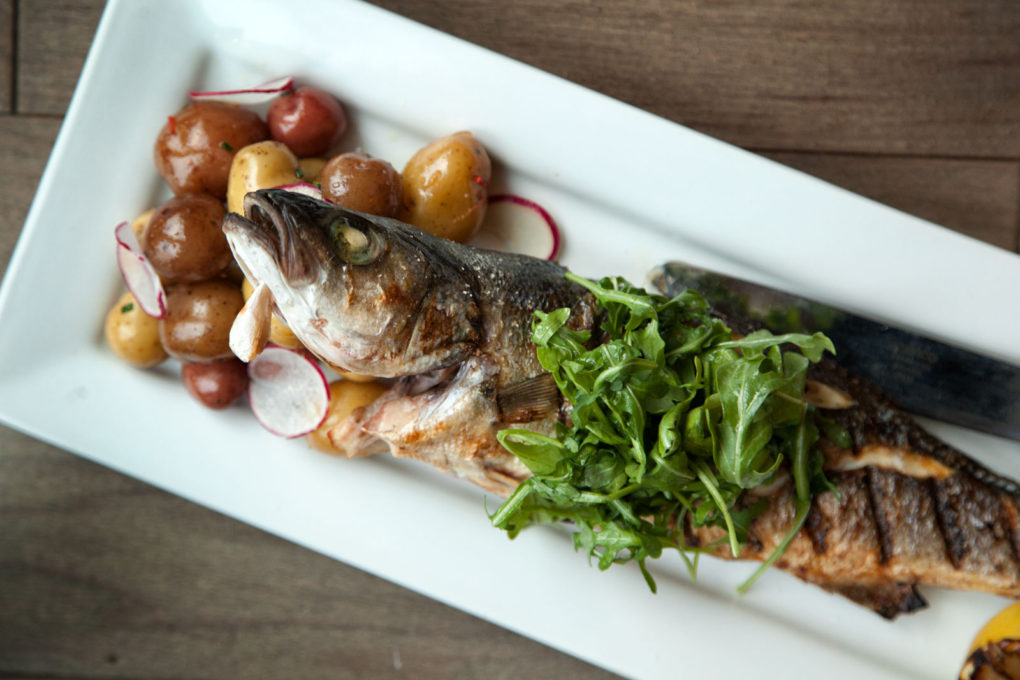 Grilled Bronzino – whole fish, charred lemon, warm potato salad
Nope, we did not Google "How do you eat a whole fish?" under the table. That did not happen.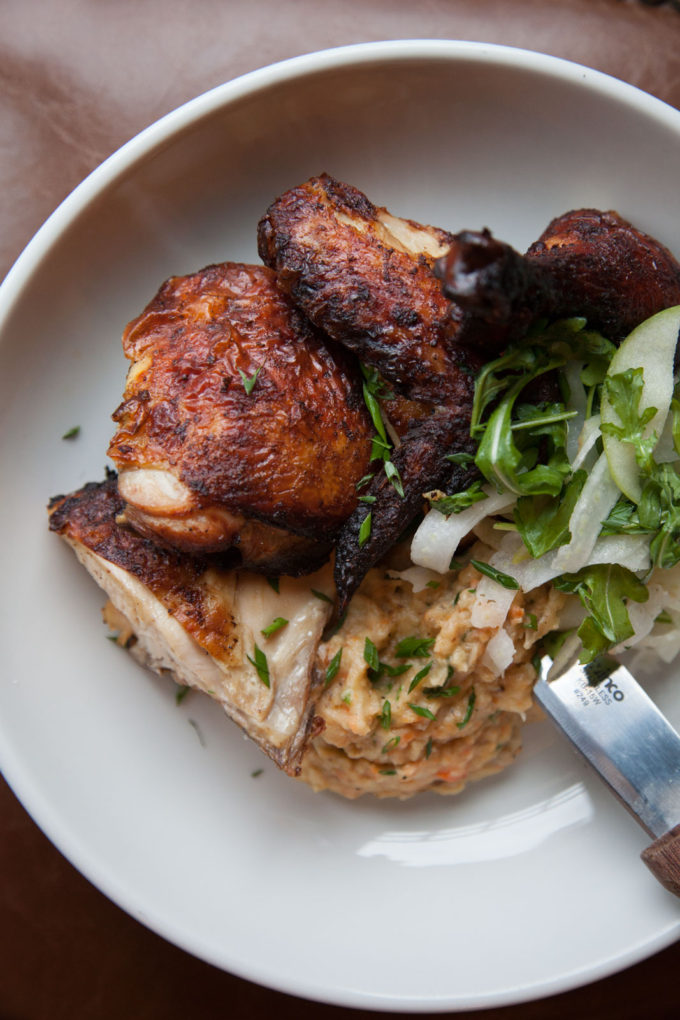 Roast half chicken – root vegetable mash, apple and fennel salad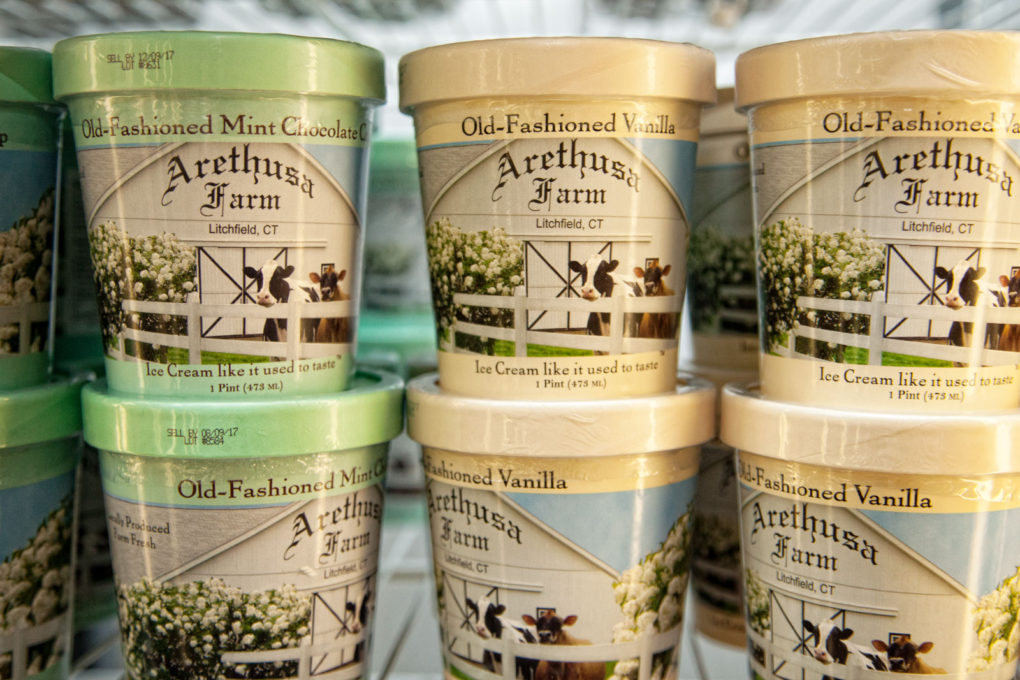 The dessert menu has temptations such as a Bridgewater Chocolate plate, or cheesecake fritters with rum, and lime & chocolate ganache. Should you be able to resist, you can always pick up a cookie the size of your face (or bigger) as we demonstrate below! We think it would pair nicely with some Arethusa ice cream, which you can grab from the Village Store (which you are still currently in!).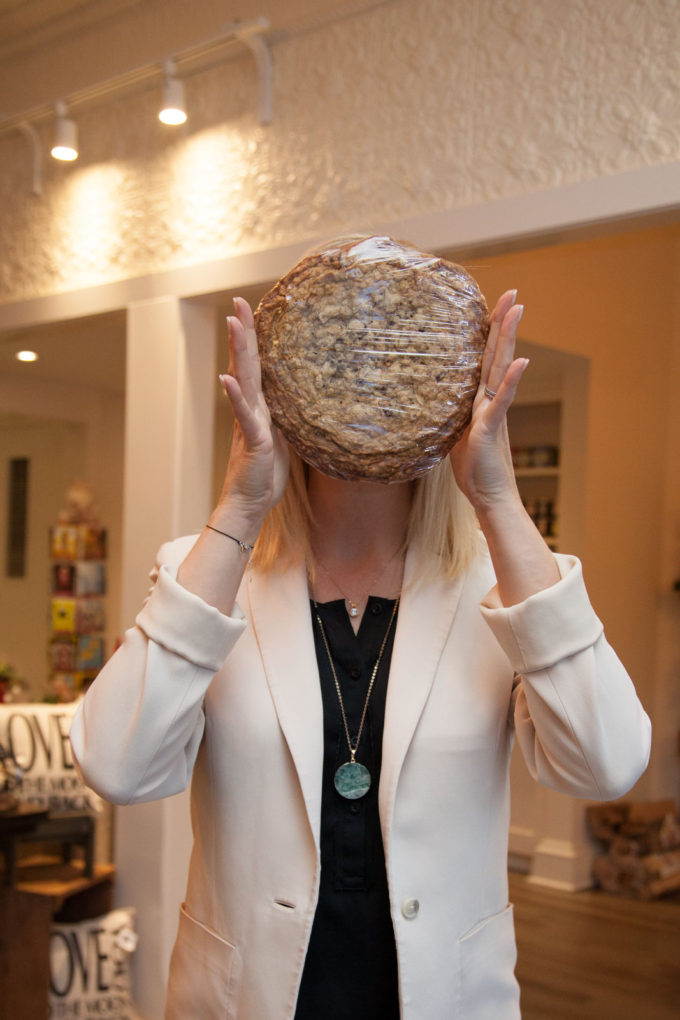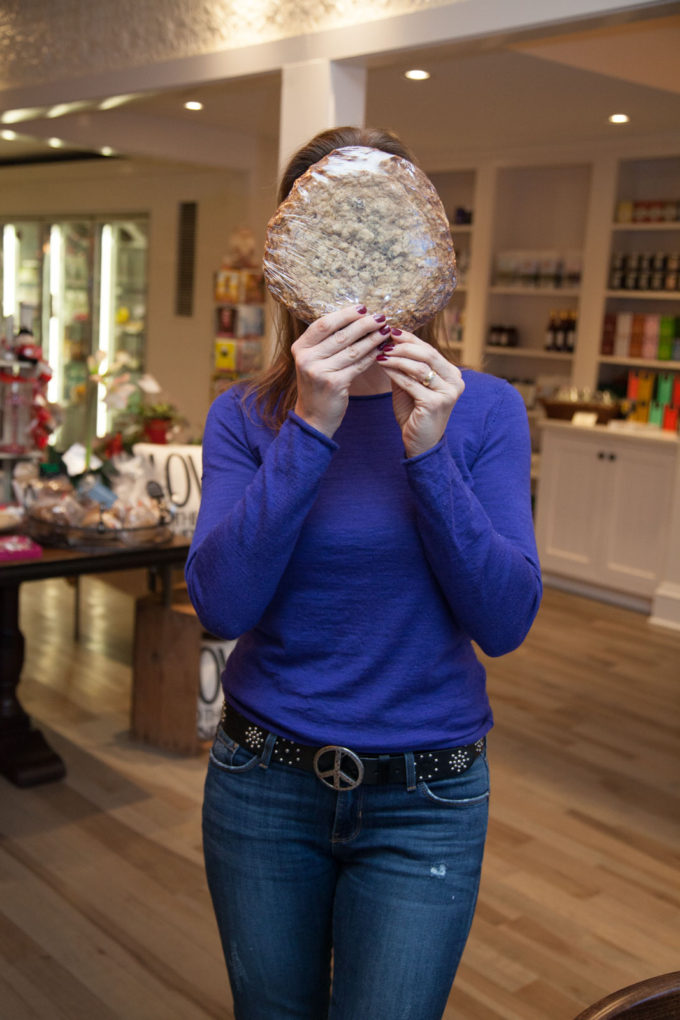 Food buzz fully intact, we popped into the kitchen (with permission) to thank these guys for making our bellies so happy. Third from left is General Manager Michael Sorensen who was our engaging host for the eve. Good guy, go say hi to him.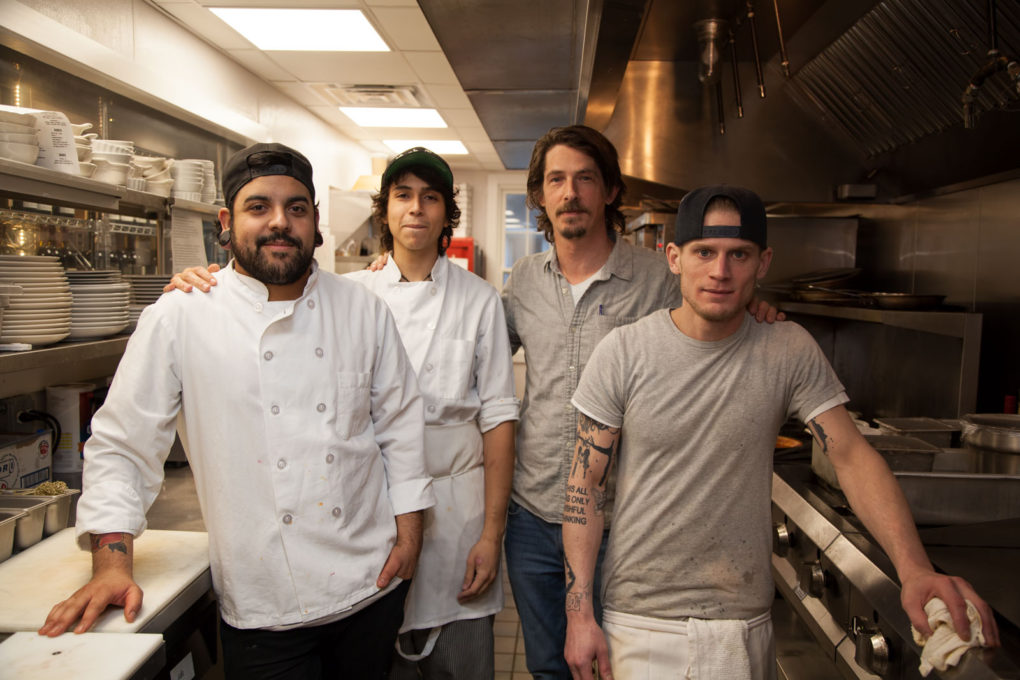 Be sure to make a reservation. The town of Bridgewater has been waiting a long time for this, and residents seem to prefer dinner at 7 PM 🙂 Bistro Bridgewater is well worth the journey from out of town. We'll be back for sure!
Post sponsored by Bistro Bridgewater.
---
27 Main Street South, Bridgwater, CT 06752
860.354.2863
Words: Bev/ Pics: Lora