We fell in love with K&H Leatherworks on where else, but Instagram, and have been drooling over craftsman Tucker Gasho's leather things for years.
This is the story of a purse that we will love for the rest of our days…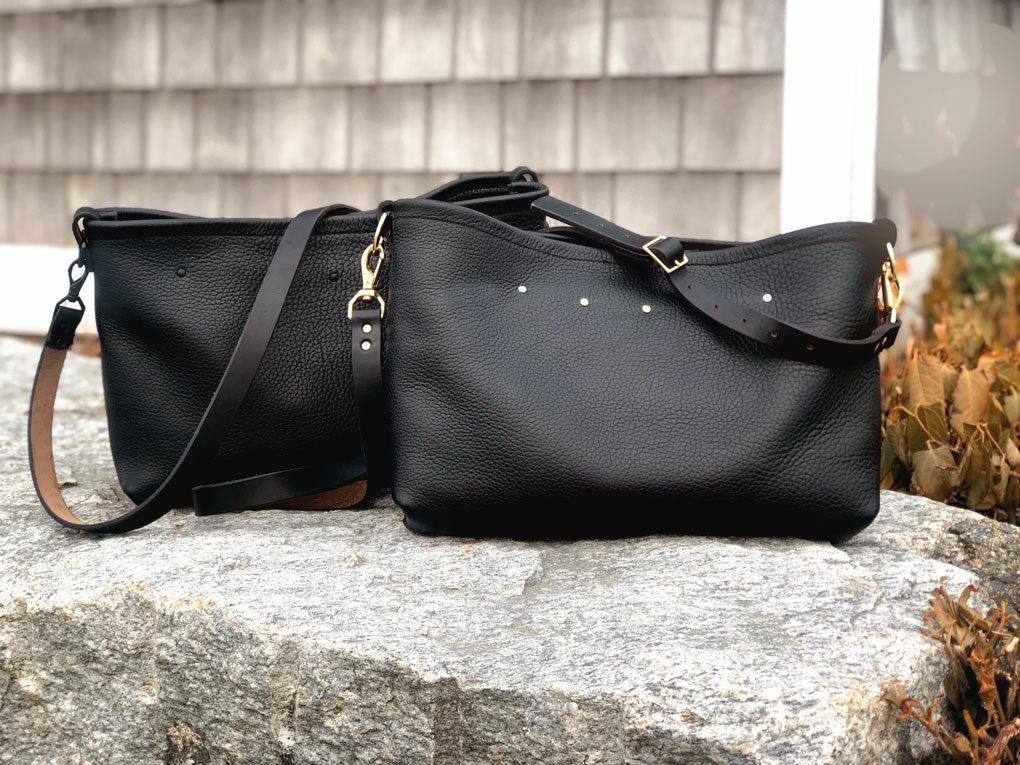 What's your perfect bag?
We recently had K&H Leatherworks, aka Tucker Gasho, over to chat about his growing business and how we would customize our perfect bag.
Both of us were in need of a black leather crossbody purse that would fit all of our odds and ends. And because we don't have the same taste at all, we chatted with Tucker about making them uniquely ours. Lora went for black hardware and 3 studs and I (Bev) went for brass hardware and 5 studs. There's no way we'll get them mixed up.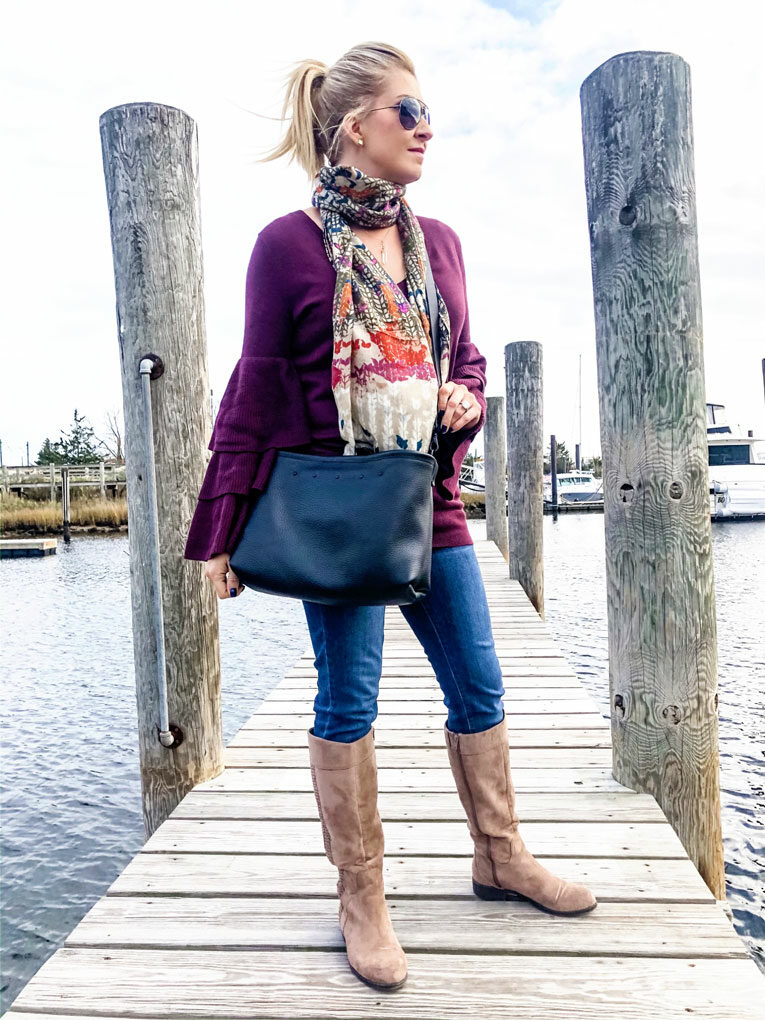 Celebrating our dream bags with a trip to Mystic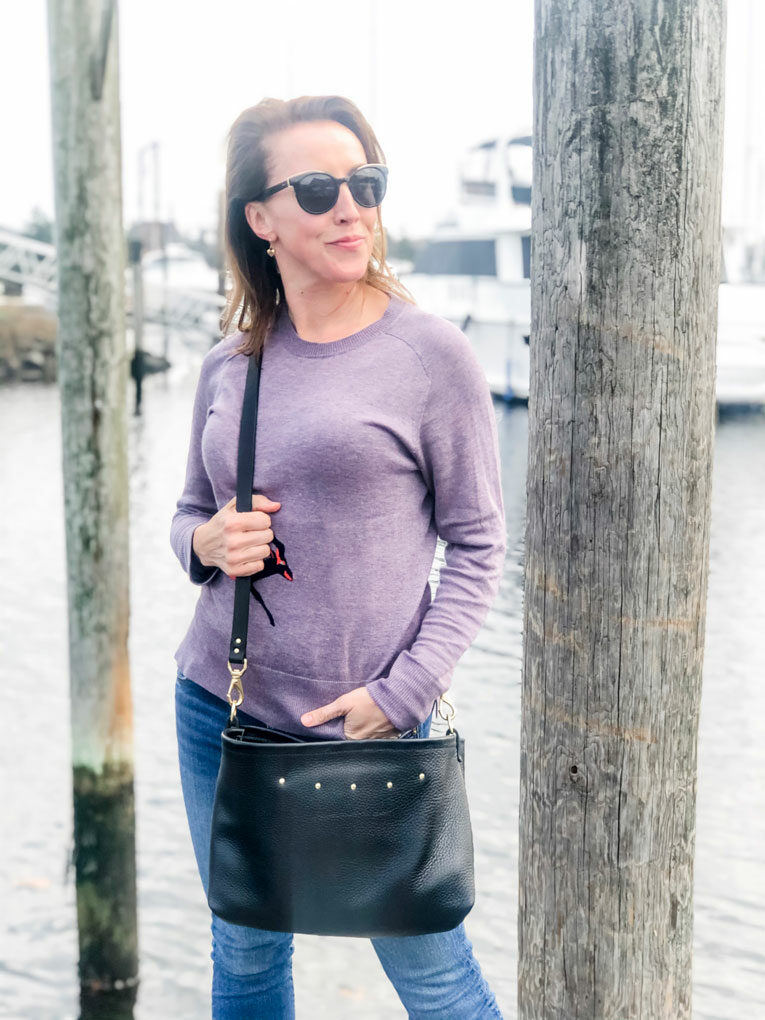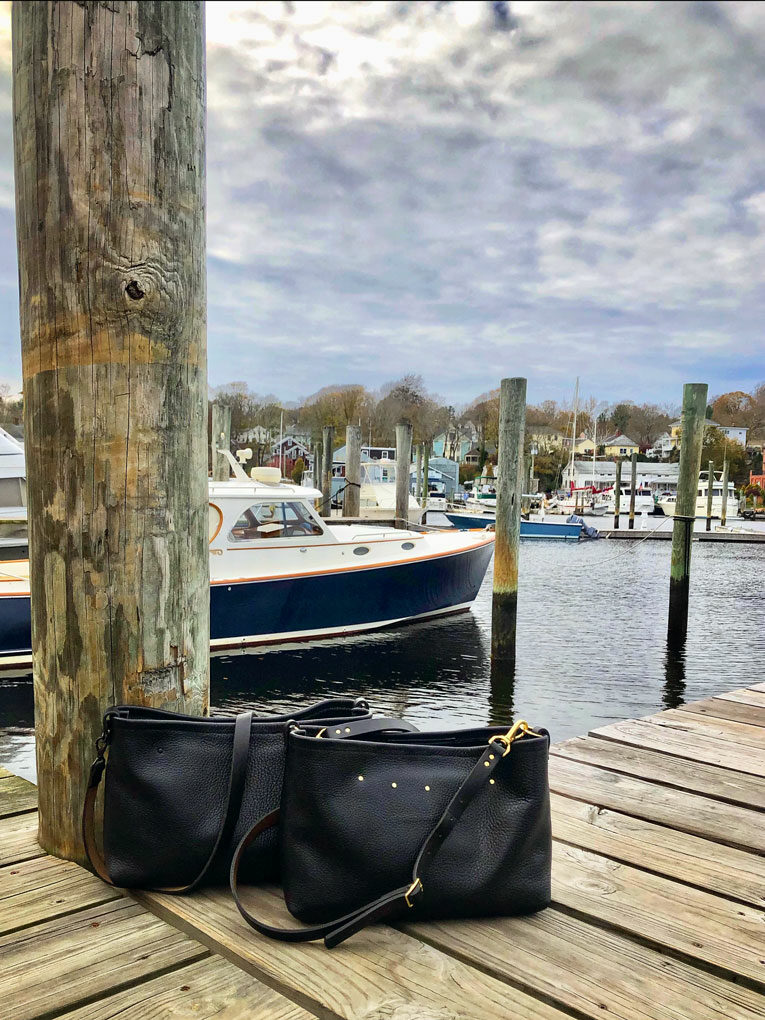 Say hello to Tucker Gasho and Koda the dog!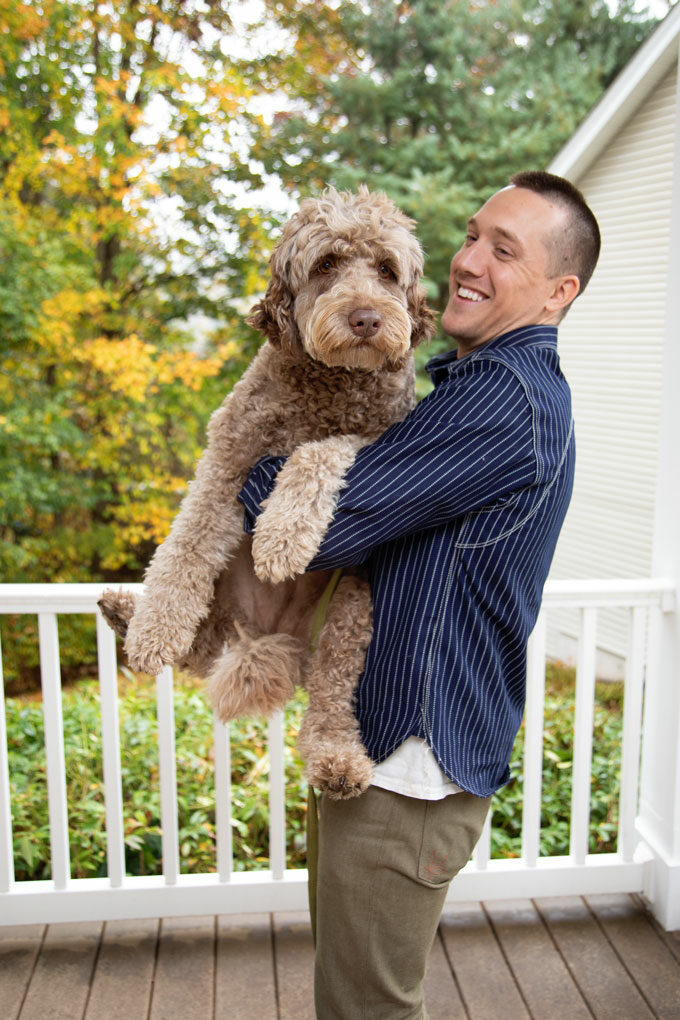 What's in the name?
K&H Leatherworks is named after my dog Koda and my cat Hobbes. They're my best buddies and are always hanging out when I am crafting goods. I had come up with so many names at one point and they all seemed silly to me. I thought it was a nice way of honoring them by including them in the business name.
Tell us about turning a hobby into a full-time business!
I began K&H Leatherworks in 2017 as a hobby. At the time, I was working as a full-time insurance adjuster. It was a good career, but I never felt like I fit into the corporate world.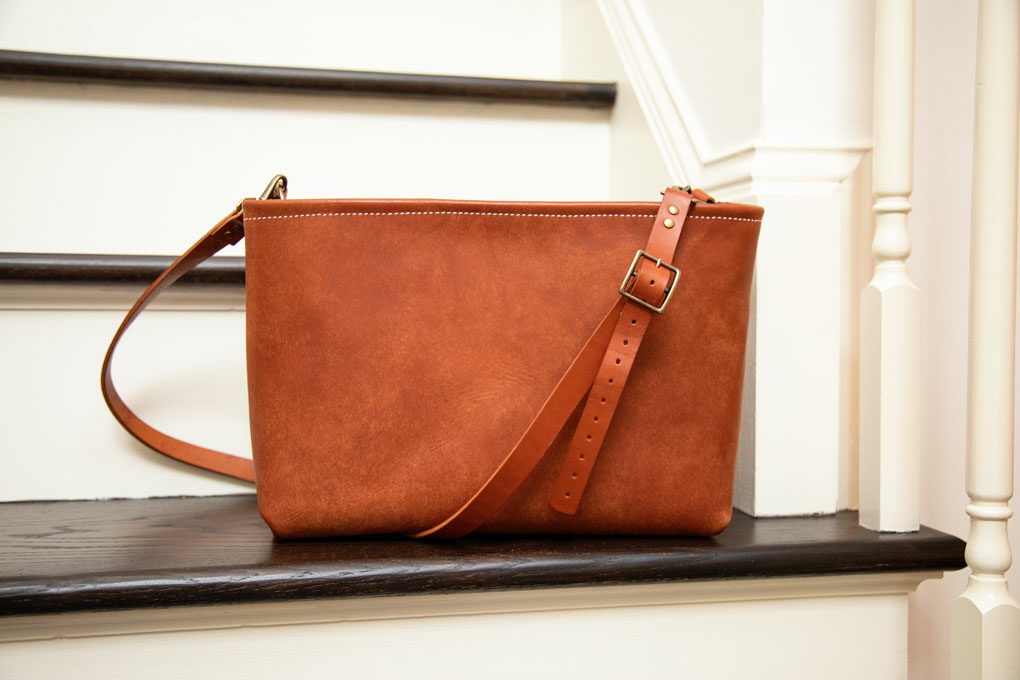 The more I created things, the more I felt how rewarding it was to make something useful for someone. And the more I received praise and thanks for the items that I had put together for friends and family, the more I grew to really love and appreciate that kind of interaction. It had been too long since my work had been appreciated by someone since everyone hates the insurance adjuster!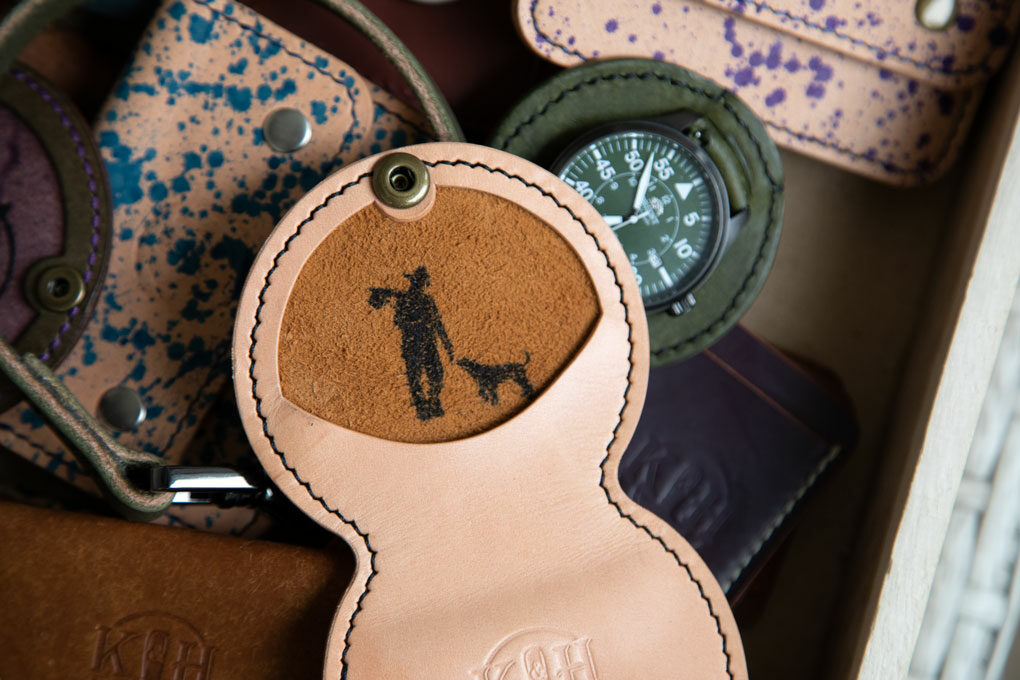 It became harder and harder to focus on insurance work, knowing that I had orders to fulfill and markets to attend. I just recently in August 2019 made the decision to go full time as a craftsman.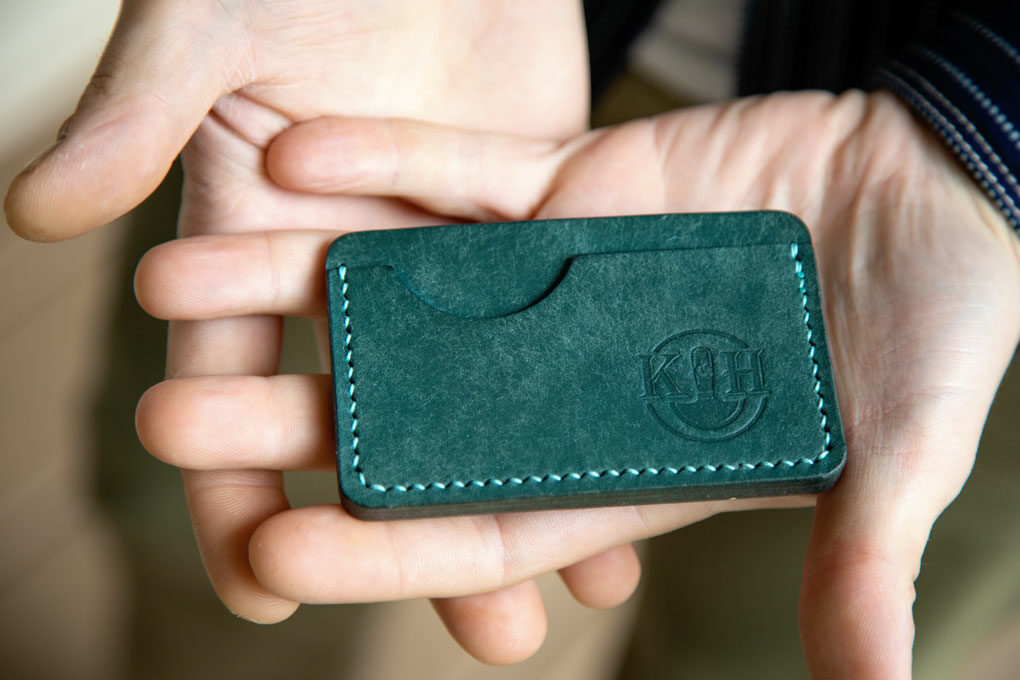 What's the vision for K&H Leatherworks?
I aim to create long-lasting and durable leather goods to counter the growing trend of planned obsolescence! I'll always make the best product I'm capable of. With this in mind, I choose to handmake and hand-stitch every single item that I create. No sewing machines are used!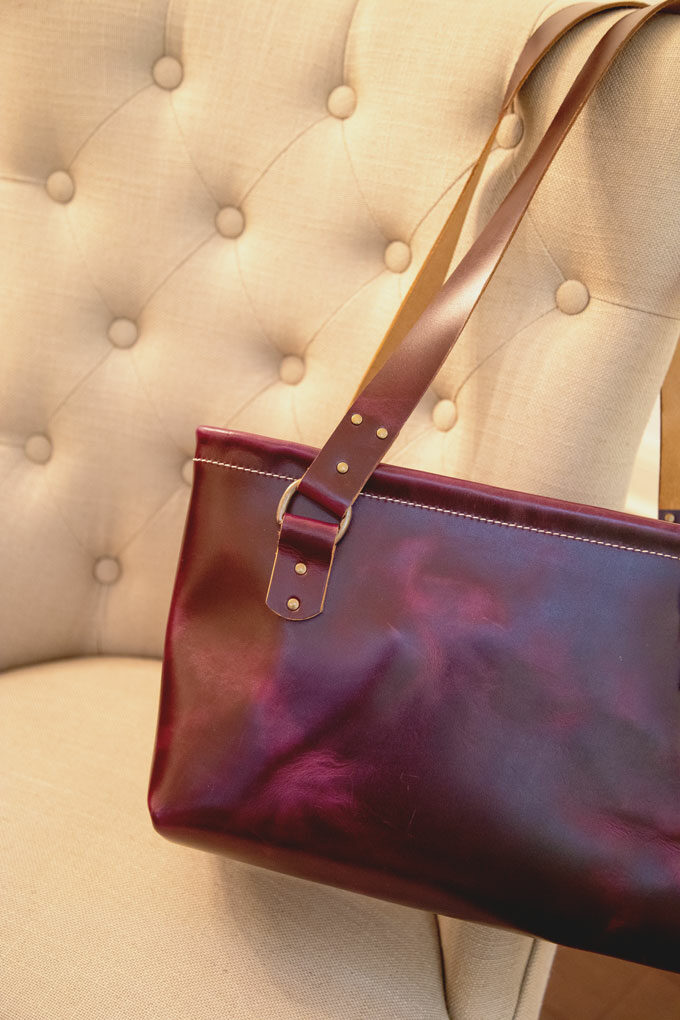 The saddle stitching method that I use creates a far superior stitch compared to a sewing machine stitch, and as a result, my products are much more durable.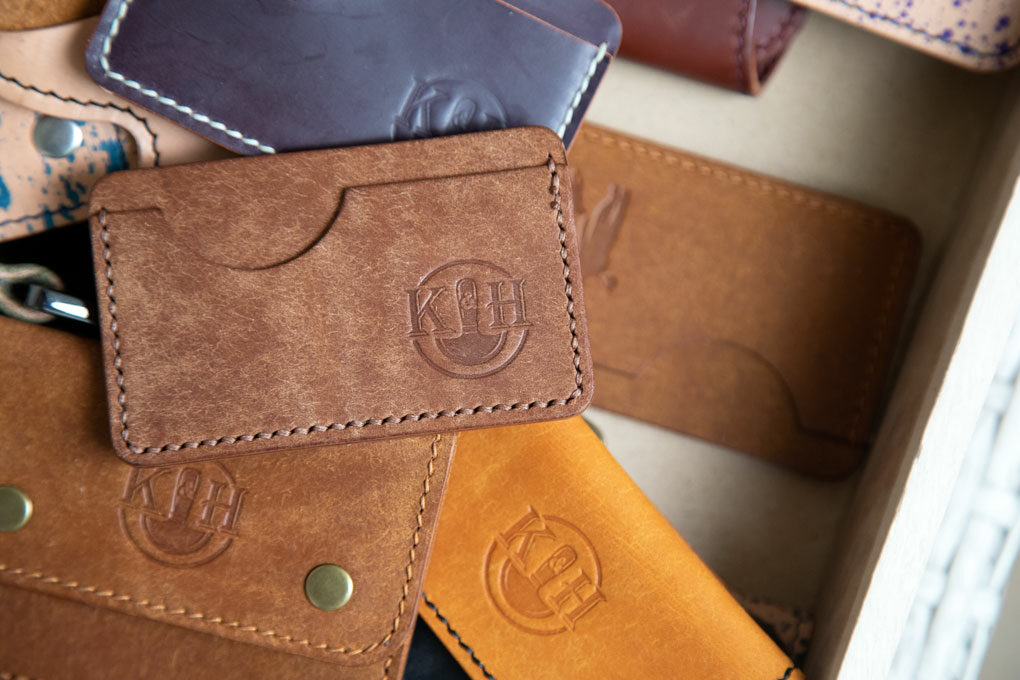 Describe your vibe!
I would say that my work gives off a somewhat rustic yet refined vibe. Though I create plenty of extremely colorful items with colors like red, yellow, purple, and even pink – I traditionally steer towards earth tones like greens, browns, and blues. I think this is due to my being raised in New England and having a great appreciation for nature.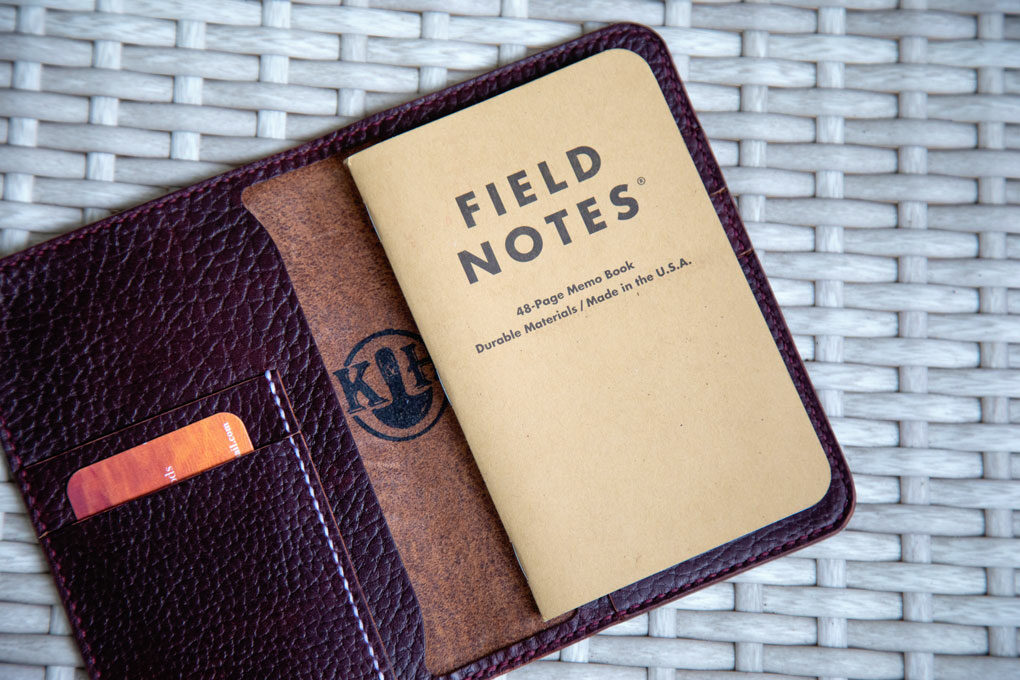 As someone who wears a lot of heritage clothing like leather jackets and denim, I think a part of that heritage style also creeps into my work a little bit – and this makes sense given my old fashioned way of doing things!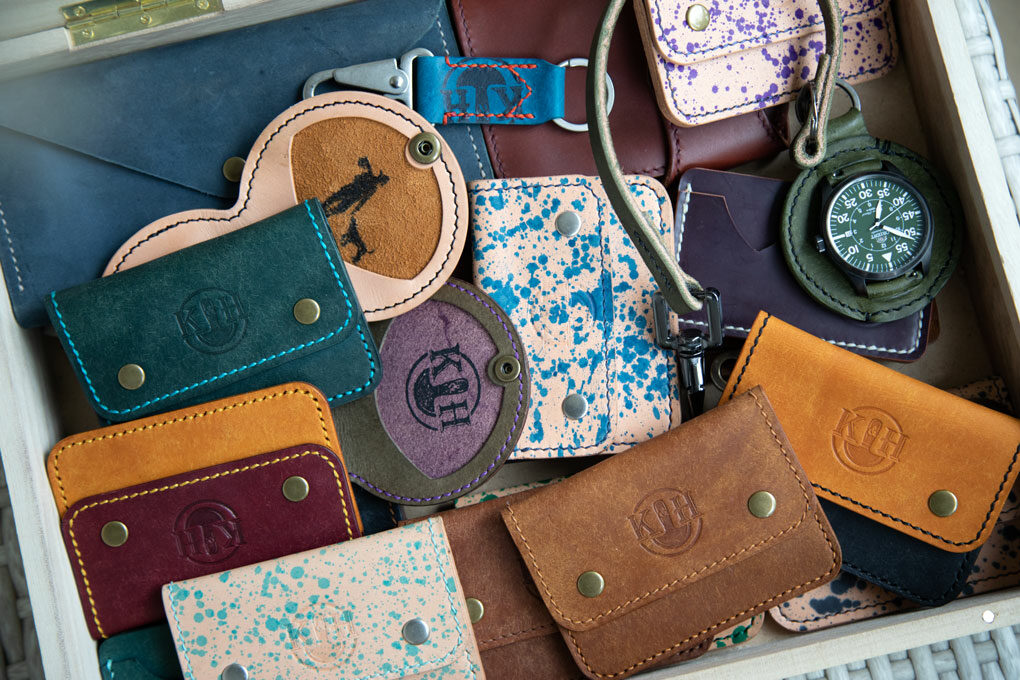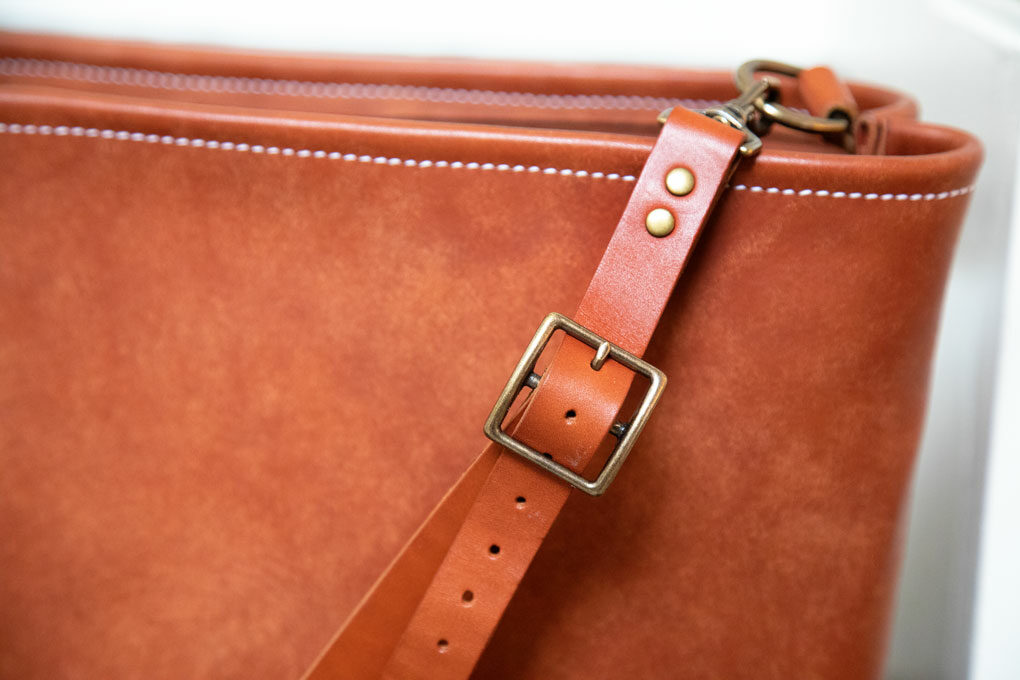 What's the deal with ordering and customizing?
I'm currently accepting "custom orders" based on the product set that I already make. If you ever see an item that I make – please feel free to request it with a different color of leather, thread, hardware, or stamp placement.
You can expect about a 1-2 week lead time at the moment. I'll apply free initials to any product purchased, but there is a $5 charge for full names or sayings. And, I ship anywhere in the world as well!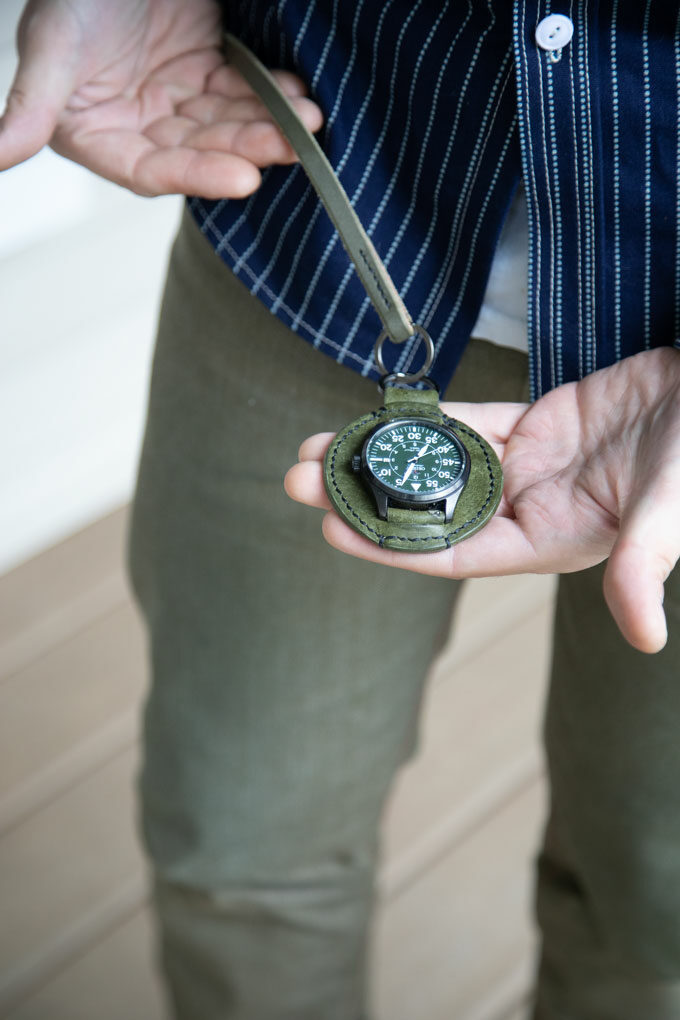 ---
Pics: Lora / Words: Bev